Tell us a little bit about yourself and what you do. We're a pair of painters-turned-jewelers who love experimenting with new techniques and coming up with new designs. We always have at least one completely ridiculous project going in the studio. Lately, it's porcelain pretzels, for no good reason at all.
What are some recent, upcoming or current projects you are working on? Other than pretzels? We're working on some larger statement necklaces for next year, and introducing a little bit of a 70s meets 20s vibe.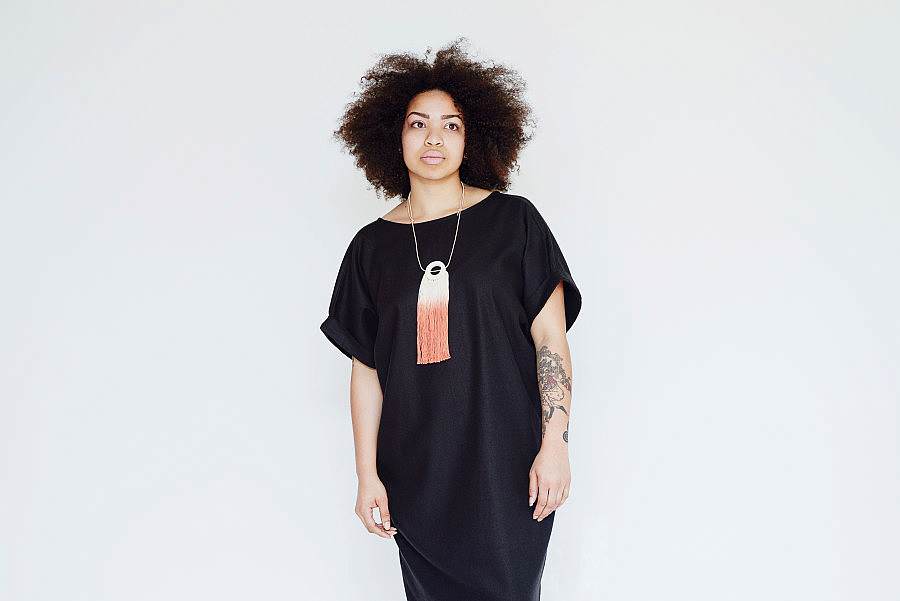 How did your interest in jewelry begin? We started just playing around with porcelain in Rachel's basement, and really loved the humble material transformed into precious item. Using it for jewelry seemed natural. Most of the time I don't think of us as jewelers, but that we like to make objects you can carry around in a convenient way. We love playing with surface texture, combining raw porcelain, glazes and fibers so there's a tactile aspect to all the work, they should be fun to touch!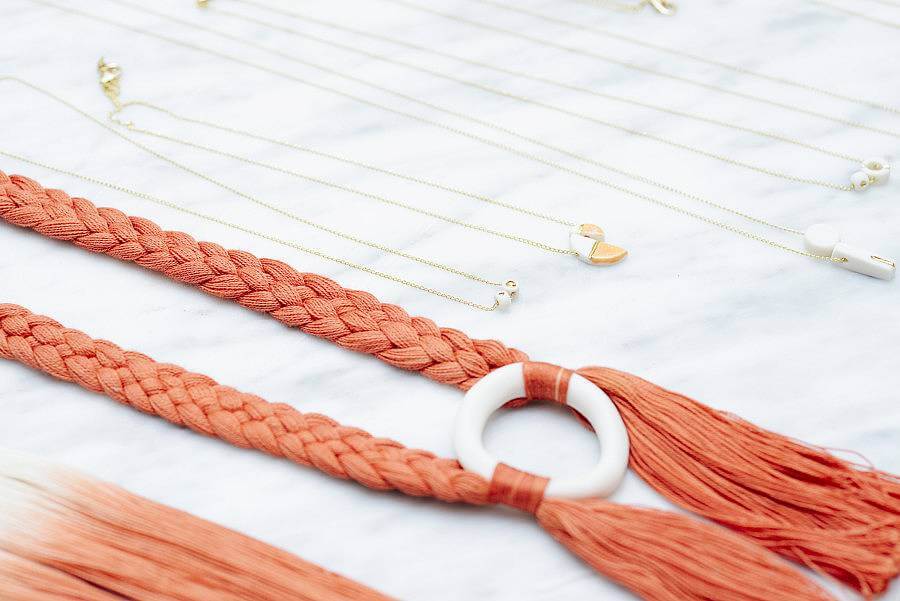 #1 fashion don't?  RW: Don't worry too much about fashion, just buy what excites you.
LJK: If it doesn't make you feel good, confident, comfortable, sexy, professional, cozy, strong, wild, or some combination of any of those, don't wear it. But if it does, wear the fuck out of it and don't apologize.
How would you describe your aesthetic? RW: Someone recently described us as "playfully minimal" and I liked that.
LJK: ​We try to keep it simple, and easy to wear, but always need to get a little weird for our own sanity.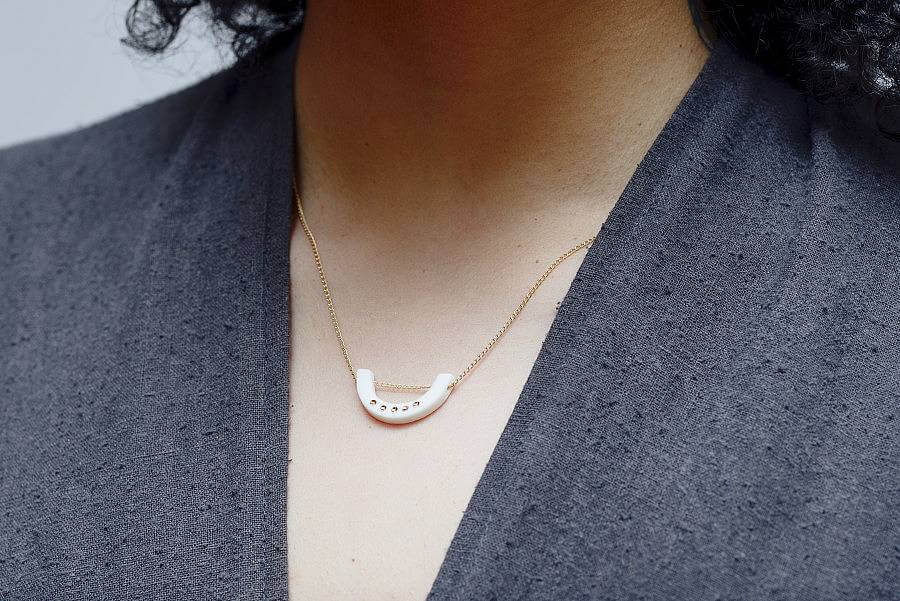 What materials do you use in your work and what is your process like? We use porcelain, glazes, gold over glazes combined with metal and fibers. The clay is formed by hand, allowed to dry, sanded, painted, fired, painted with any gold accents, fired again, and then ​it's ready to be assembled with the cord or chain. At any of these points things go terrible wrong or wonderfully unexpected.​ My favorite part is when one of us forms a porcelain piece with a foggy vision of its future, but the other will see it and have a totally different use for it, and the result is something neither of us would have imagined on our own. That's where all the magic happens.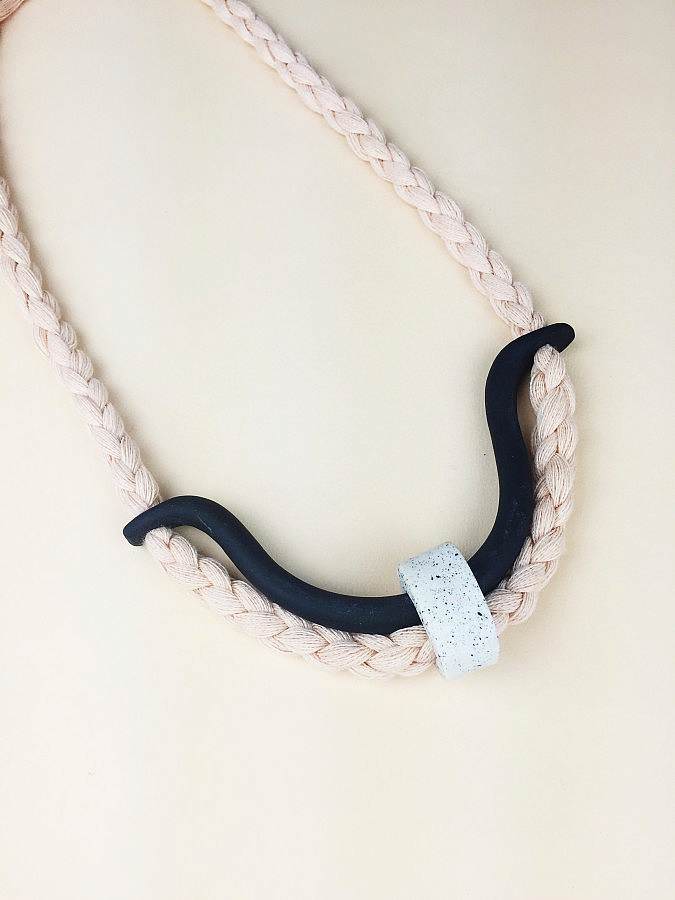 What artists or designers are you interested in right now? RW: Our studio neighbors, The Granite, are doing some pretty amazing things with ceramics and pattern. I won't lie, I've gone through their trash.
LJK: Oh yeah, on more than several occasions. I'm obsessed with Emily Counts sculptures and just got a painting from Ayumi Takahashi that I can't stop looking at it.
What's it like living and working in Portland? It's exciting but laid back. After living and working in San Francisco and LA, which stoked the fires for creating, both of us enjoy the relaxed, understated hustle of PNW life.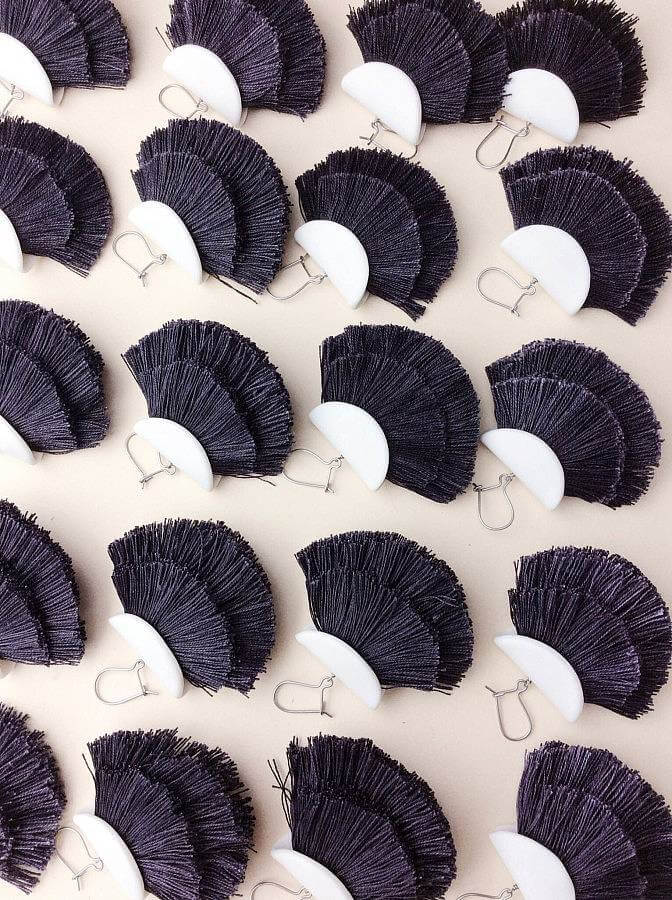 What are your thoughts about the fashion scene in Portland? Portland has so many amazing designers, such as Laurs Kemp, Reif House, Alexa Stark, Holly Stalder, Liza Reit​z​, Boet Jewelry. My wish list is so long right now.
What was the last collection you saw that stuck out to you?  I'm always so excited to see what's coming out of the Bario Neal studios.​
What is your snack/beverage of choice when working in your studio? RW: I drink 8 million cups of tea at the studio usually, but we've been talking about reinstating Champagne Thursdays…
LJK: I'm coffee and jalapeño cheddar Cheetos in the studio, maybe I should lie about that? Kale chips I mean. Rachel does say I drink a lot of water so that's good, right? I'm fancy like that.
What are you really excited about right now? RW: Reinstating Champagne Thursdays.
LJK: That will be a big part of the new collection! We also have so many design ideas we had to ignore while focusing on the holidays – so it might get a little weird in 2017 when we finally get to play.
Who inspires you? RW: Women designers who are running businesses and raising kids at the same time.
LJK: ​People doing the work, 2016 was rough to say the least, I'm inspired by people standing up and speaking out for social justice.
What are you listening to right now? RW: "Lost it to Trying" by Son Lux, "Pretty Girls" by Neko Case and "We'll Make Great Pets" by Pornos for Pyros have been in heavy rotation post-election.
LJK: ​Some combination of First Aid Kit, ​Gillian Welch, Wye Oak and Dorothy. Or true crime podcasts – right now I'm binging on "My Favorite Murder", it's super funny and horrifying and will make you too scared to leave your house.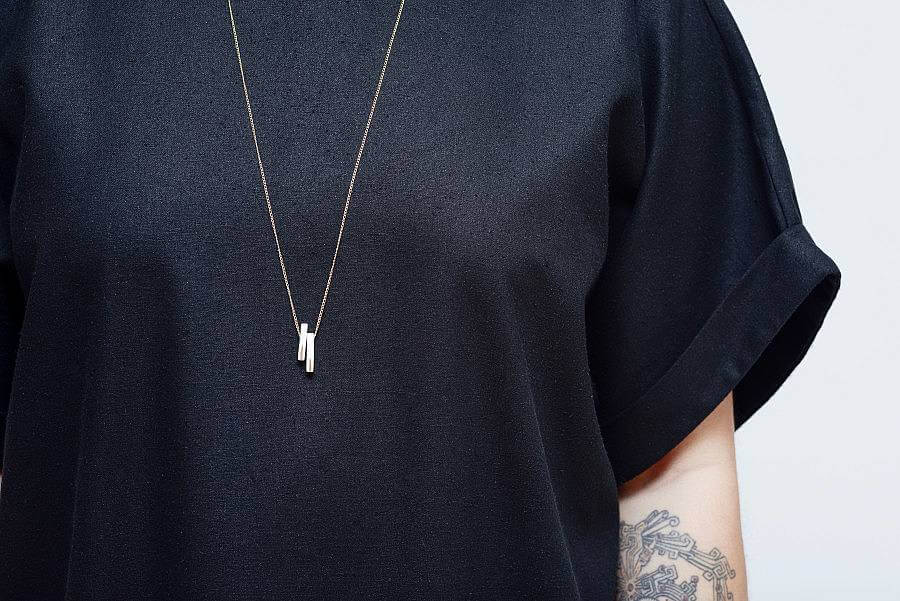 Favorite Portland hangouts? RW: Red Flag, because it's cheap and their jukebox has all the good songs and you can sneak your dog in. The menu spells their name "Red Flagg," but google does not.
LJK: ​100% agree + frozen margaritas. I also always want a burger from Club 21. Maybe we should have been classy and said the rose garden or something? RW: The rose garden is severely lacking in the frozen marg department.