Tell us a little bit about yourself and what you do. I was raised by a handweaver/textile designer father and photographer mother and led a fun, travel filled, creative, wetland exploring, childhood with my sister in back country Connecticut. I now live in New York and work as a jeweler for Catbird by day and juggle Ecrin, being a good girlfriend, and cat mom at night.
How has living in New York City affected your work? Living in New York has really shaped the way I make jewelry and its overall look. When I first moved to New York in 2012, I was design assistant and production head at Fallon Jewelry and worked with a lot of cast components, beaded and jeweled elements to make pieces. It was a great way to create, but after working for an engagement ring company who's designs were frustratingly CAD reliant, I wanted to make my own process, which led me to casting heavy, sculptural Sculpey rings into silver. There are a lot of jewelers in New York and it's important to create something that stands out from the crowd.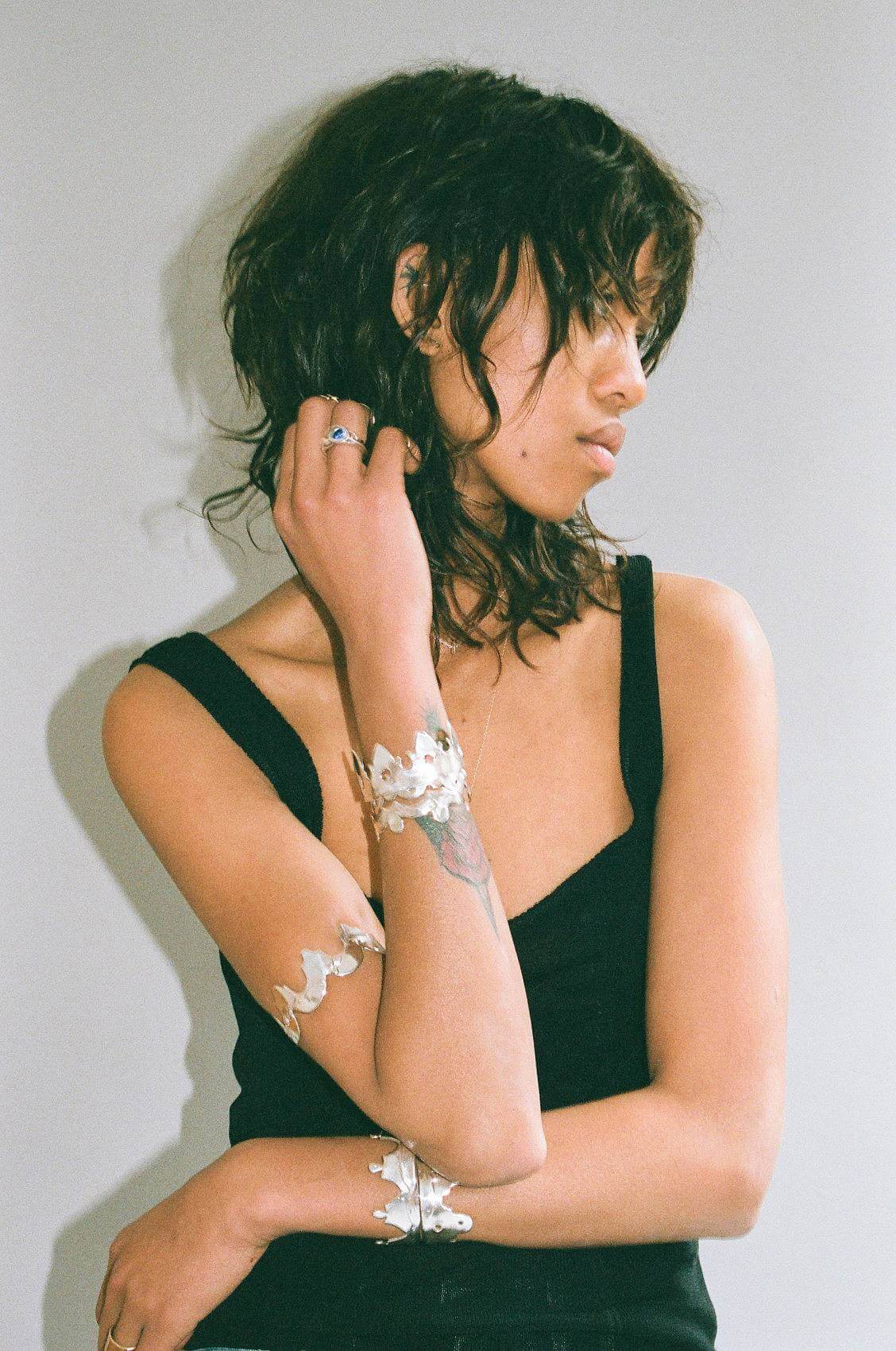 What made you decide on the name Ecrin Jewelry? It's a word that has always stuck with me. I grew up bilingual and have deep emotional ties to France, "ecrin" the French word for "ring box", which is kind of goofy because I feel like it's akin to naming a company "bijoux" or something, which to me is the stripper name of brands. I think it's a great sounding and looking word, is linguistically ambiguous, and easily pronounceable in English, so I feel a little less pretentious using it.
Did you always want to be a jewelry designer? I have. It sounds corny but I feel like so far in my life, all roads have lead to jewelry. When I was really young, my parents would take me to a beading store called Beadworks near my hometown to pick up materials to keep me distracted on family vacations, which evolved into a love for creating my own designs. In high school I worked for a local jewelry shop which specialized in creating custom wire wrapped, precious stone jewelry, which helped with my communication and ability to design with a client in mind, and once I decided to major in jewelry design, I started an apprenticeship with Betteridge Jewelers to further my skills and making education, alongside college. My Yaya, Greek grandmother, likes to think that it's in my blood though, seeing as my great grandfather was a goldsmith in the Peloponnese, making bejeweled covers for religious texts, gilt icons, and crosses.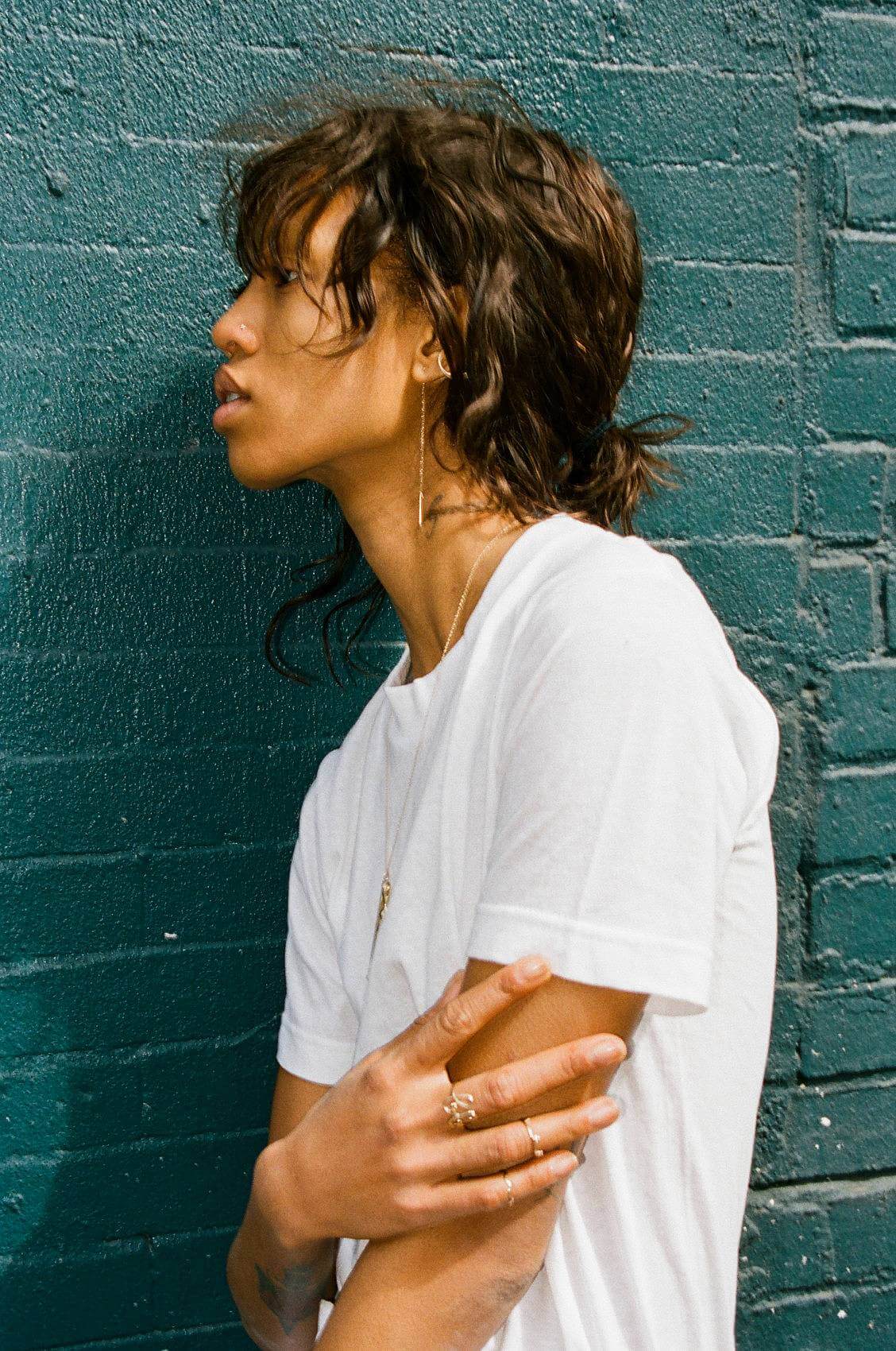 What was it like living in London and attending Central Saint Martins? London was awesome, it is such an ancient, mysterious, inspirational city, who's darkness I grew to love. I have a plan to move back when I've "made it". Living there as a broke student can be the pits but it really forces your creativity and resourcefulness. I feel really lucky to have attended Central Saint Martins when I did. I got to study in the old Holborn building, with its Victorian jewelers studio and tools, using foot bellows to feed oxygen to our torches, which is now extinct technology; to graduating from the shiny new King's Cross campus. As working artists, my teachers would treat us very professionally, giving us real world design challenges and briefs, often in partnership with known companies, allowing us to network and see how our careers outside of college could develop.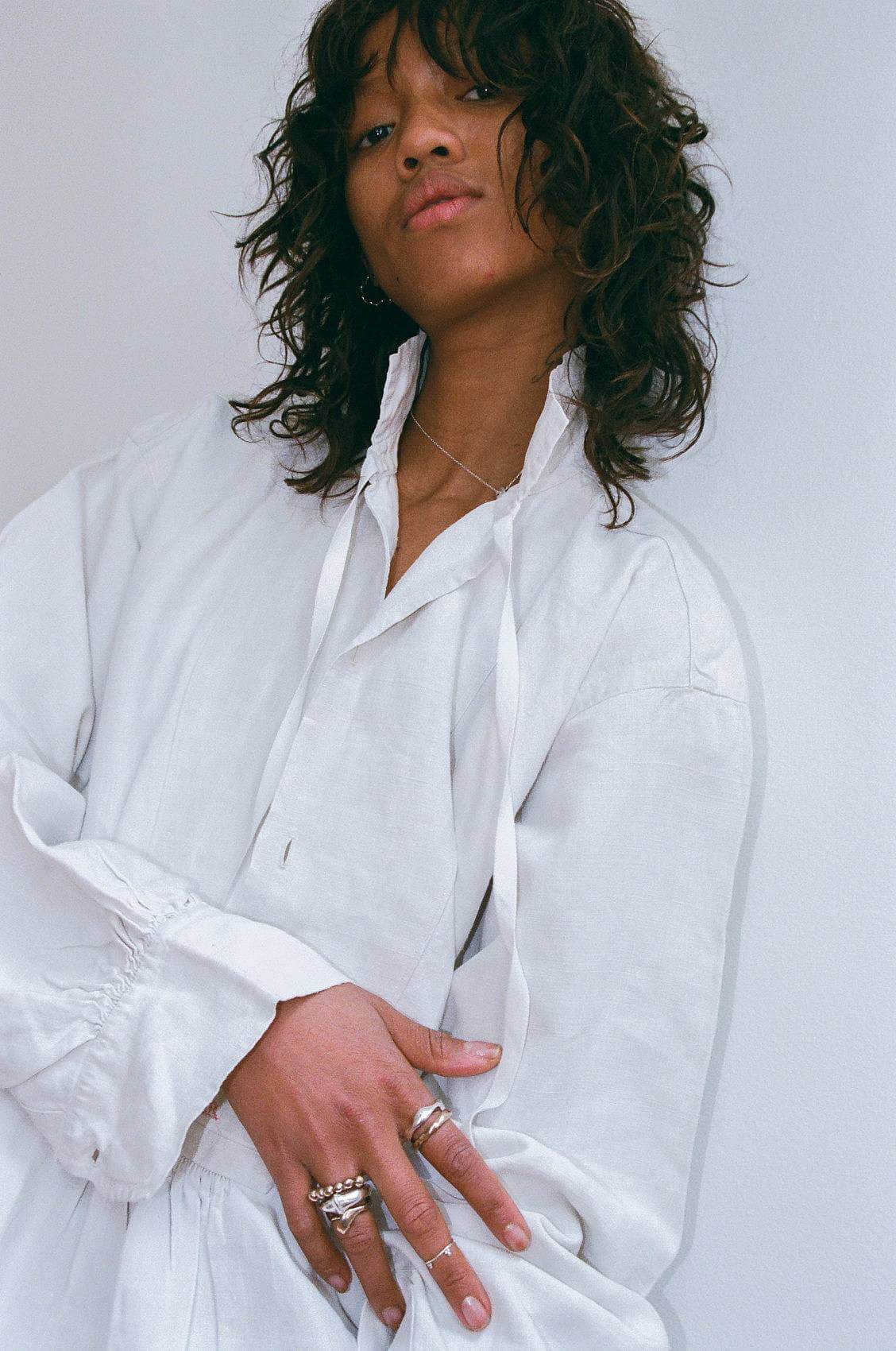 What are some recent, upcoming or current projects you are working on? I'm really excited about an engagement ring that I am working on now with a friend. She and her husband are very cool, individualistic people who came to me with an idea that they wanted their ring to be a miniaturized version of a candy ring pop, so that has been really fun to design, engineer, and resolve, since it requires a pretty neat, nontraditional approach to stone setting. I'm also very inspired by and working on colored sapphire combinations and modern re-interpretations of Georgian jewelry.
Favorite article of clothing? I just got this great Contempo Casuals floral printed maxi dress from a clothing swap at my job at Catbird which a coworker very accurately described as "Berkeley, CA art-mom chic".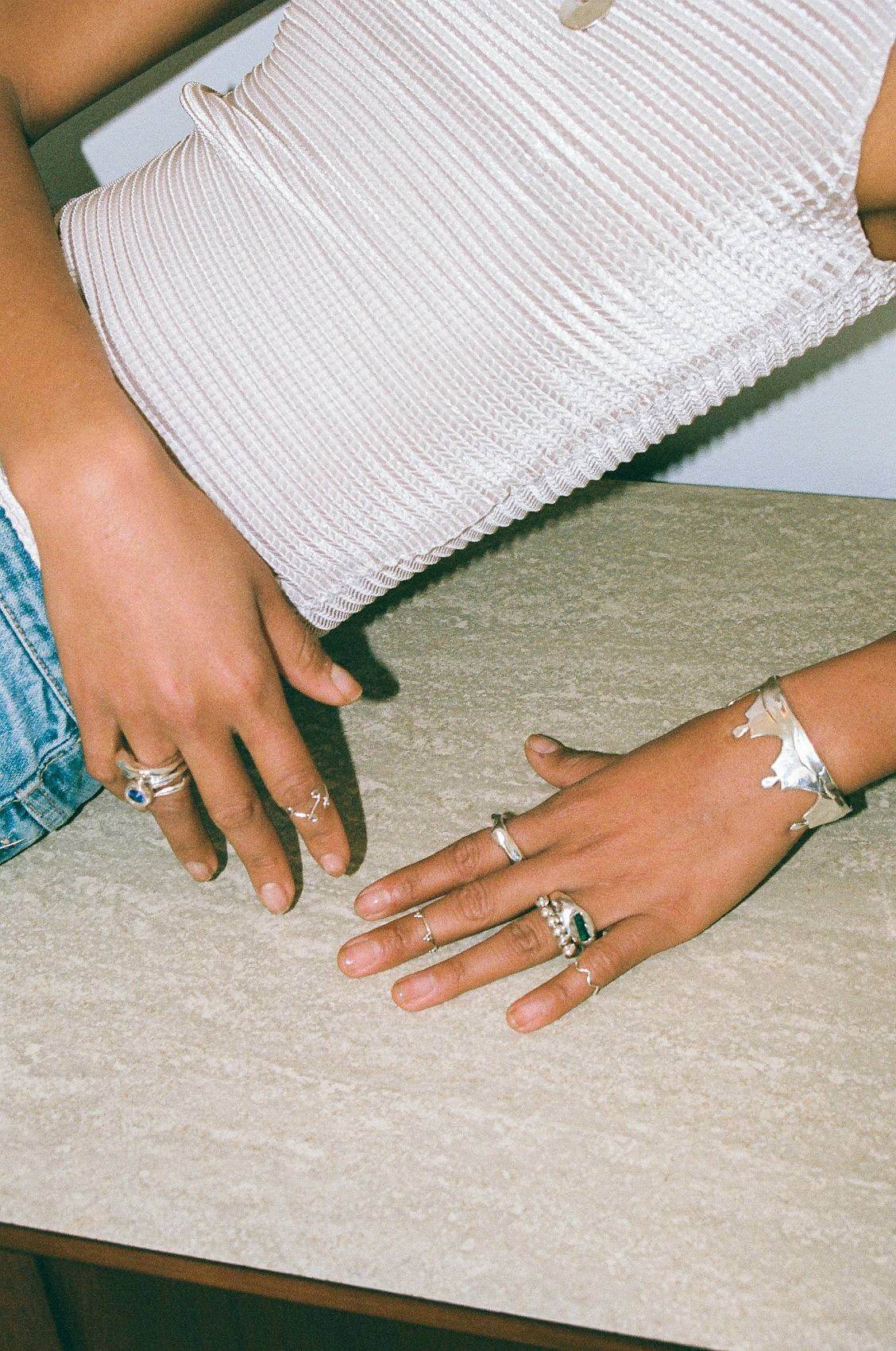 What are some of your fashion don'ts? I love seeing everyone's individual style and don't have any fashion don'ts for other people, but I personally will never wear an off the shoulder "Bardot" top with the ruffle. I inherited my father's wide upper body and the amount of material in the top makes me look like i walked out in my sheets or something weird, I can't pull it off. Another thing I don't love is not wearing spanx under formal dresses, good foundations make a great dress.
What were you like in high school? My high school experience was a strange time. I sang in choir, both at Church, which I now reject, and school, did theater, and rode horses. In my junior year I transferred from my local high school to Walnut Hill School in Natick, Massachusetts, which is an arts intensive high school where I studied fine art, photography, and metalsmithing. It was an interesting setting for teens to flex their art muscles, but there was a lot of competition and egos flying around so it was hard to stay true to myself and not get caught up in drama. In short, I was the worst.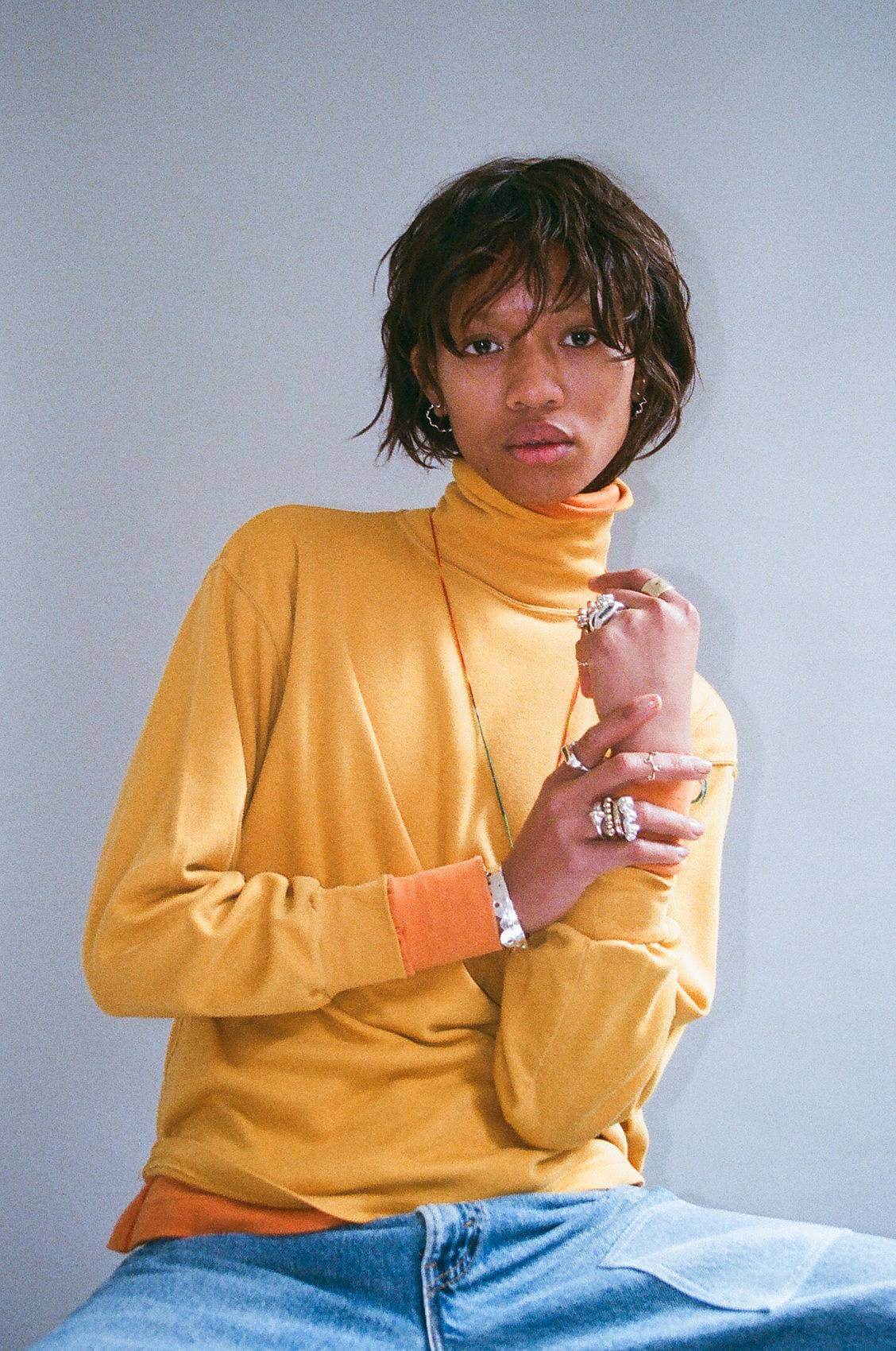 What's your absolute favorite place in the city/the world to be? My favorite place in the world is my Godmother Kathryn's home in the South of France. She's created this amazing environment in a stunning bucolic setting where my friends and family have had so much fun and shared a lot of special memories.
How do you want someone to feel when wearing your jewelry? I want people who wear my jewelry to feel comfortable and expressive. When I was shooting for my lookbook with my friend Andres, the model Adesuwa was really playful with the pieces and had a lot of fun making different combinations with the rings. Despite their weight, they are shaped ergonomically and feel great worn. I don't like feeling too restricted by jewelry.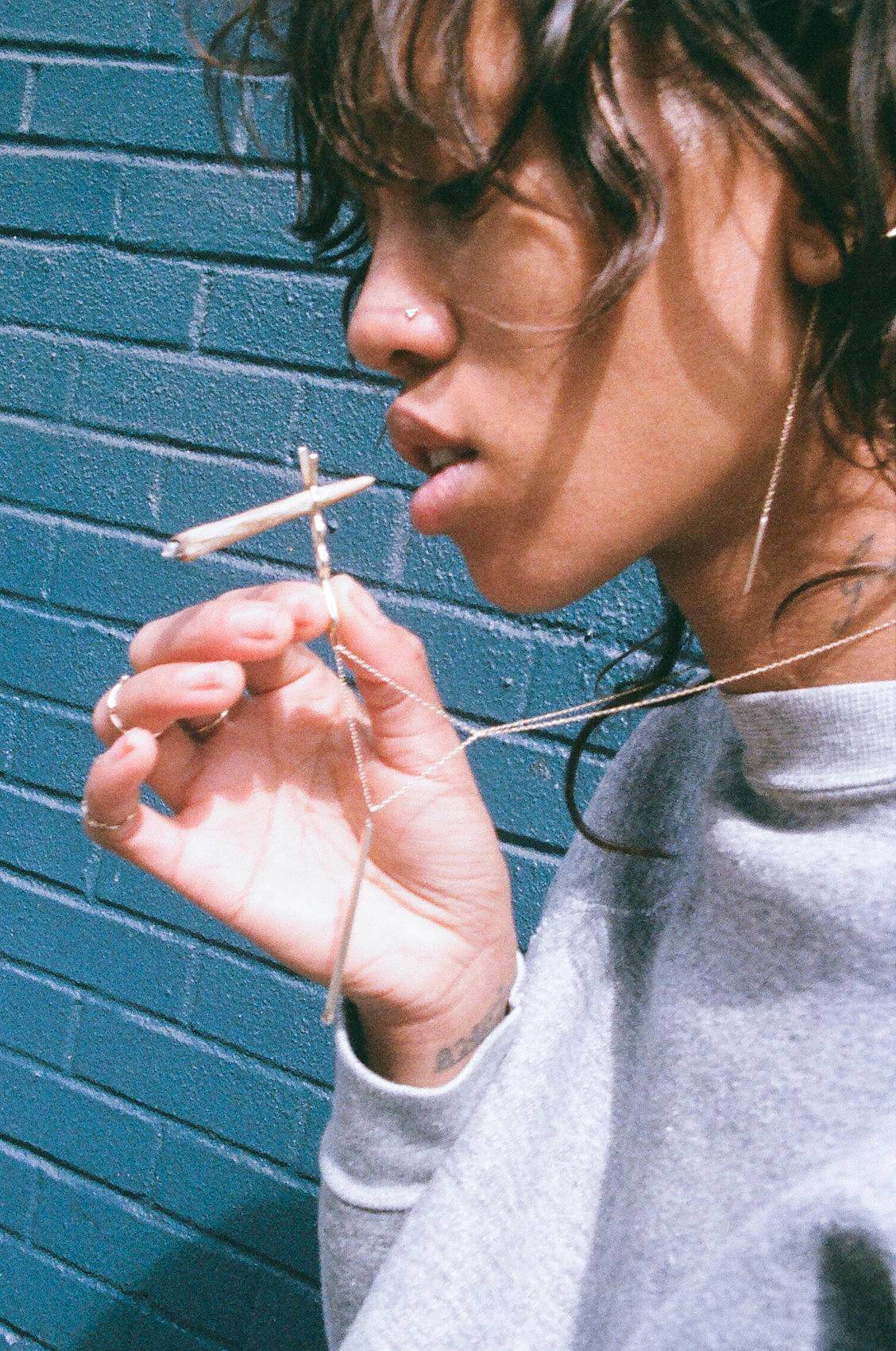 Can you share one of the best or worst reactions you have gotten as a result of your work? I think the worst reaction to my work was when one of my college professors, whom I respect a lot, reacted pretty badly to my final collection. She basically said that it was undeveloped and weak even though I had put a lot of effort and research into the project. I hope that I've improved since then.