Tell us a little bit about yourself and what you do.
I'm born, raised, currently live and work in Los Angeles with my husband and 16 month old son. I mainly work in photography, but have expanded into sculptural realms, while still incorporating the photograph within the sculptural pieces. I'm always trying to push my practice, and photography, into a more interesting place for myself. I still like the still photograph framed on the wall, but I'm also interested in the places photography can be pushed to.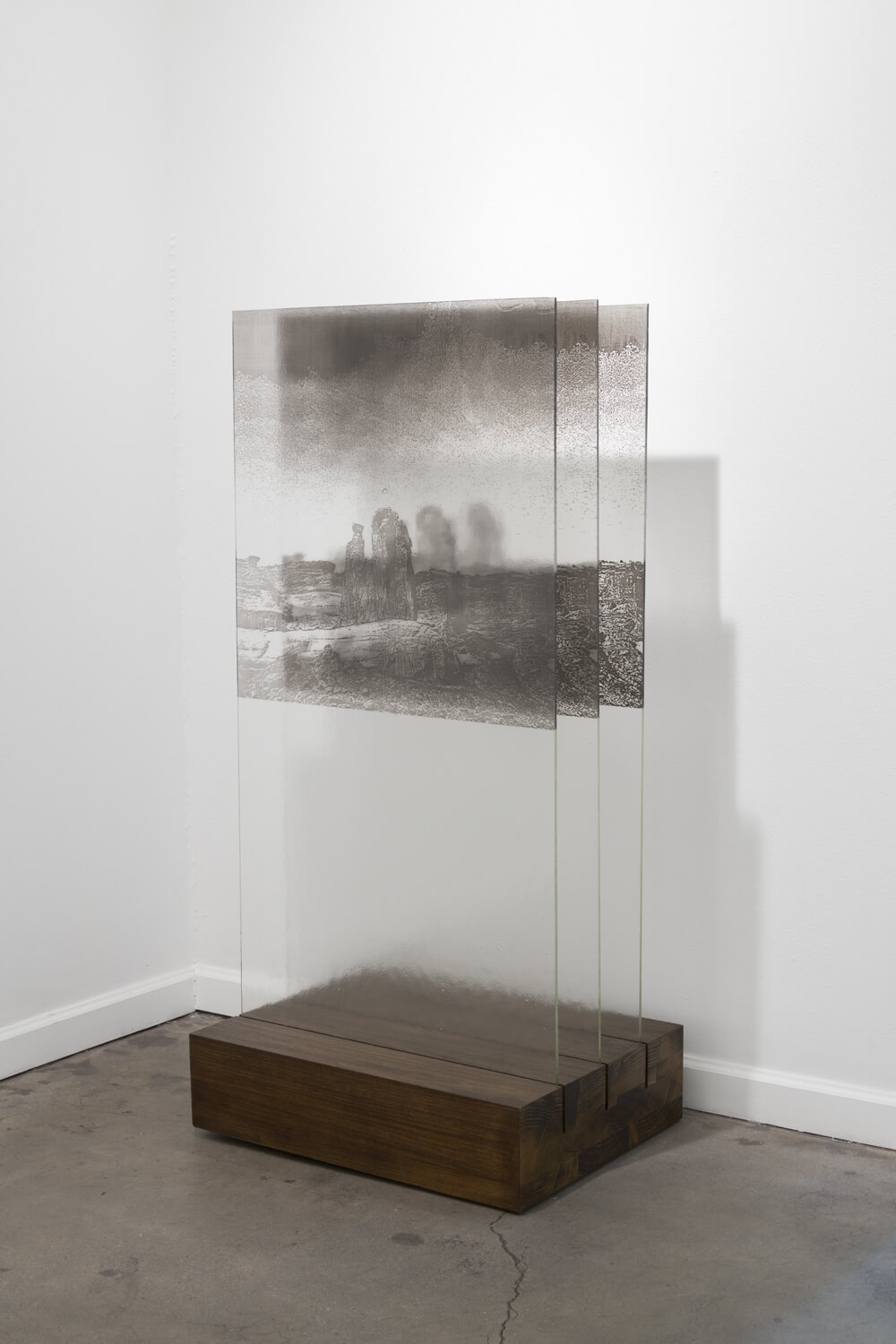 What are some recent, upcoming or current projects you are working on?
I recently completed a three month residency at Bullseye Resource Center in Los Angeles which is a kiln form glass center. I worked with the specialists there to incorporate images into the glass using a powder printing process. The residency resulted in a project titled Moab which centered around images taken in and around Moab Utah; Arches and Canyonlands National Parks. I showed the work at Kopeikin Gallery in Los Angeles in November of 2018 and the show consisted almost entirely of kiln formed glass pieces with the exception of one still photograph taken at an energy vortex called Upheaval Dome.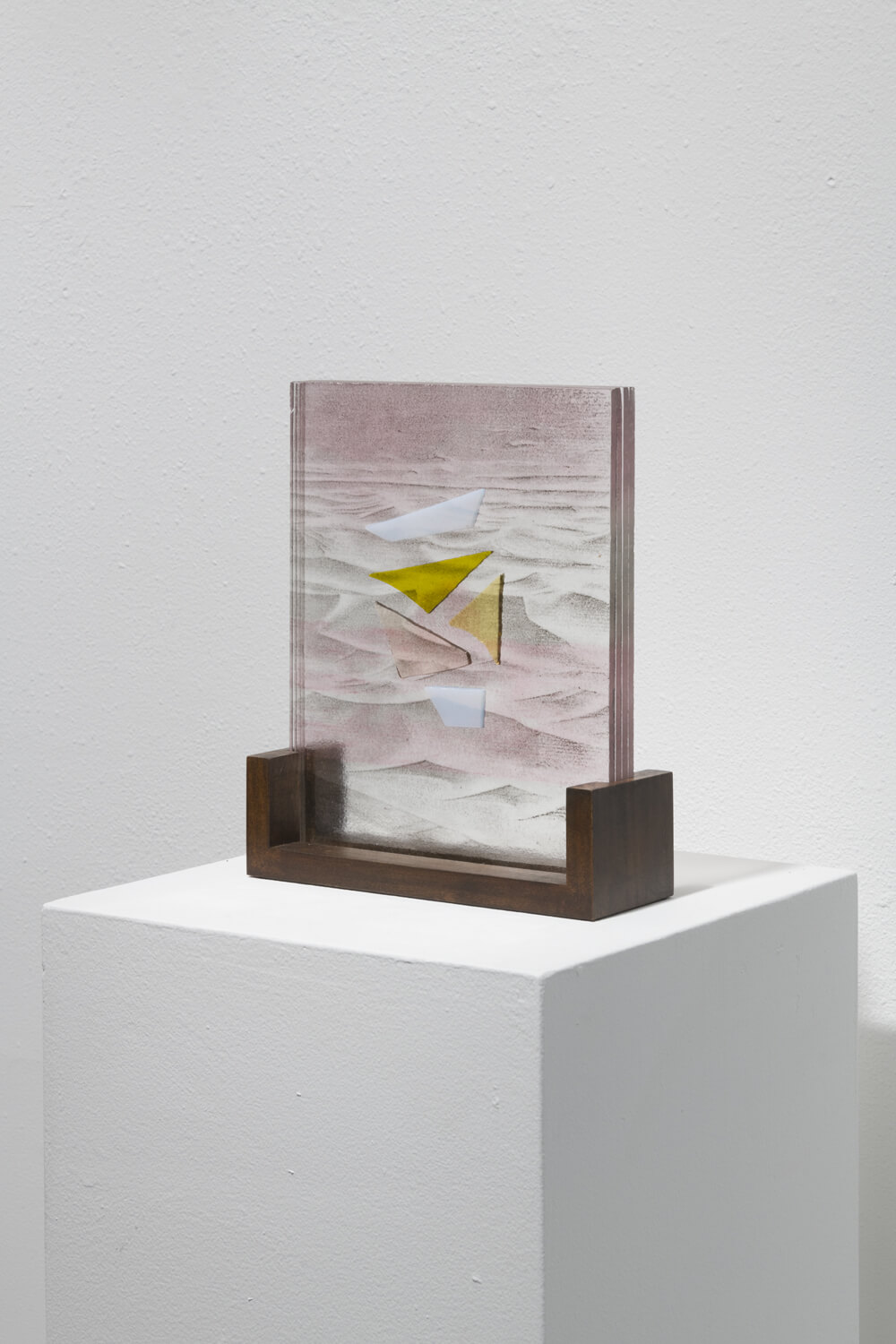 How did your interest in photography begin?
It all started in middle school when I took a darkroom photography class; I basically got hooked from there.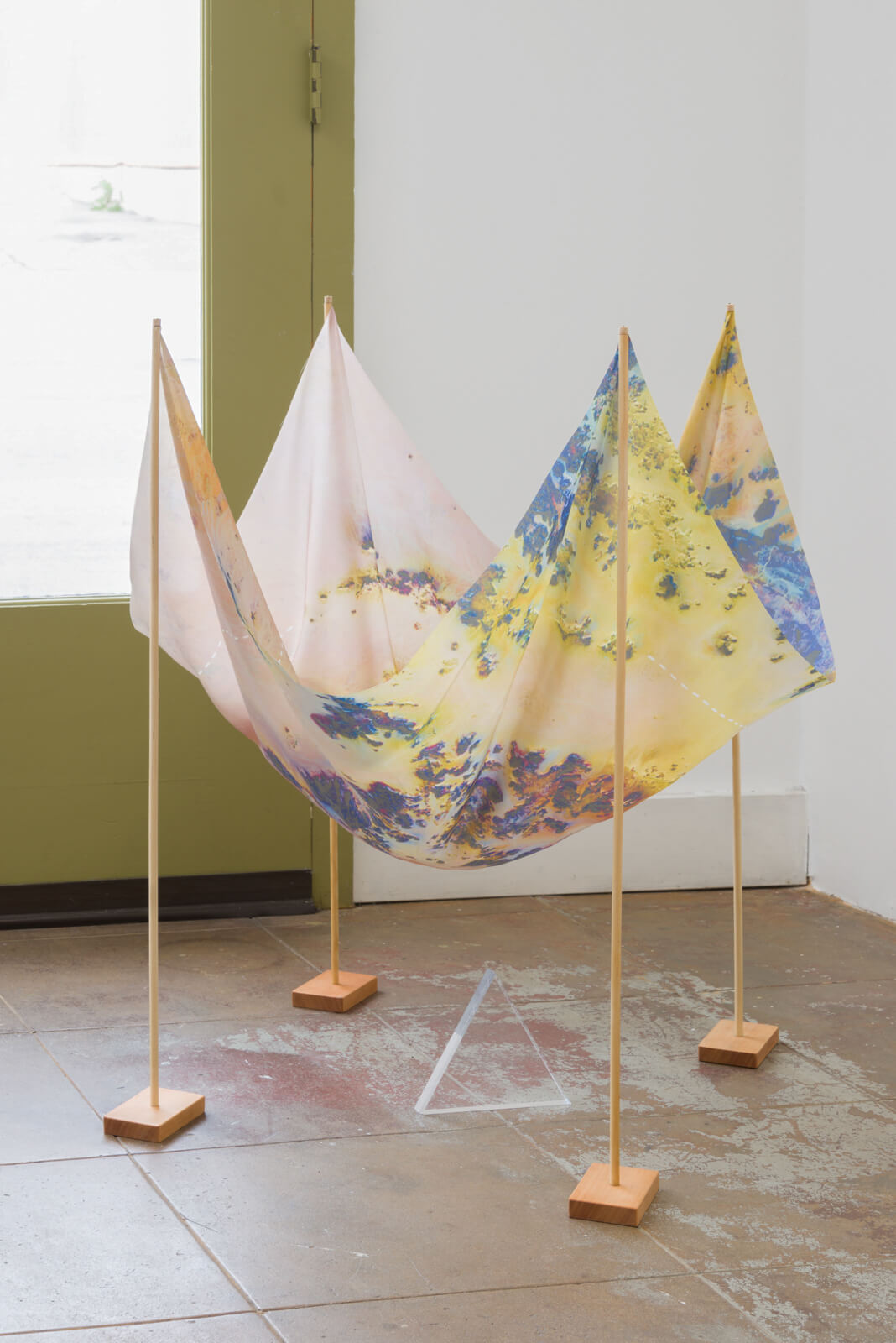 What does your process usually look like and what is currently inspiring your material choices? 
My process has shifted since having my son, I can't just go to the studio whenever I please anymore. So my process is in flux and I'm adjusting. I work mostly around shows and work really well when I have a deadline. That certainly helps fuel me. My material choices shift, I've tried playing around with lighting gels as a way of collaging over photographs. I've printed on fabric, and printed and mounted onto plexiglass, and recently printed onto glass. All of my materials are transparent, so if light can pass through it I'm drawn to it. I'm interested in materials which I can layer with.
What other artists are you interested in right now?
Olafur Eliasson for sure….he is very inspiring to me. David Hockneys color pallate and Helen Frankenthaler.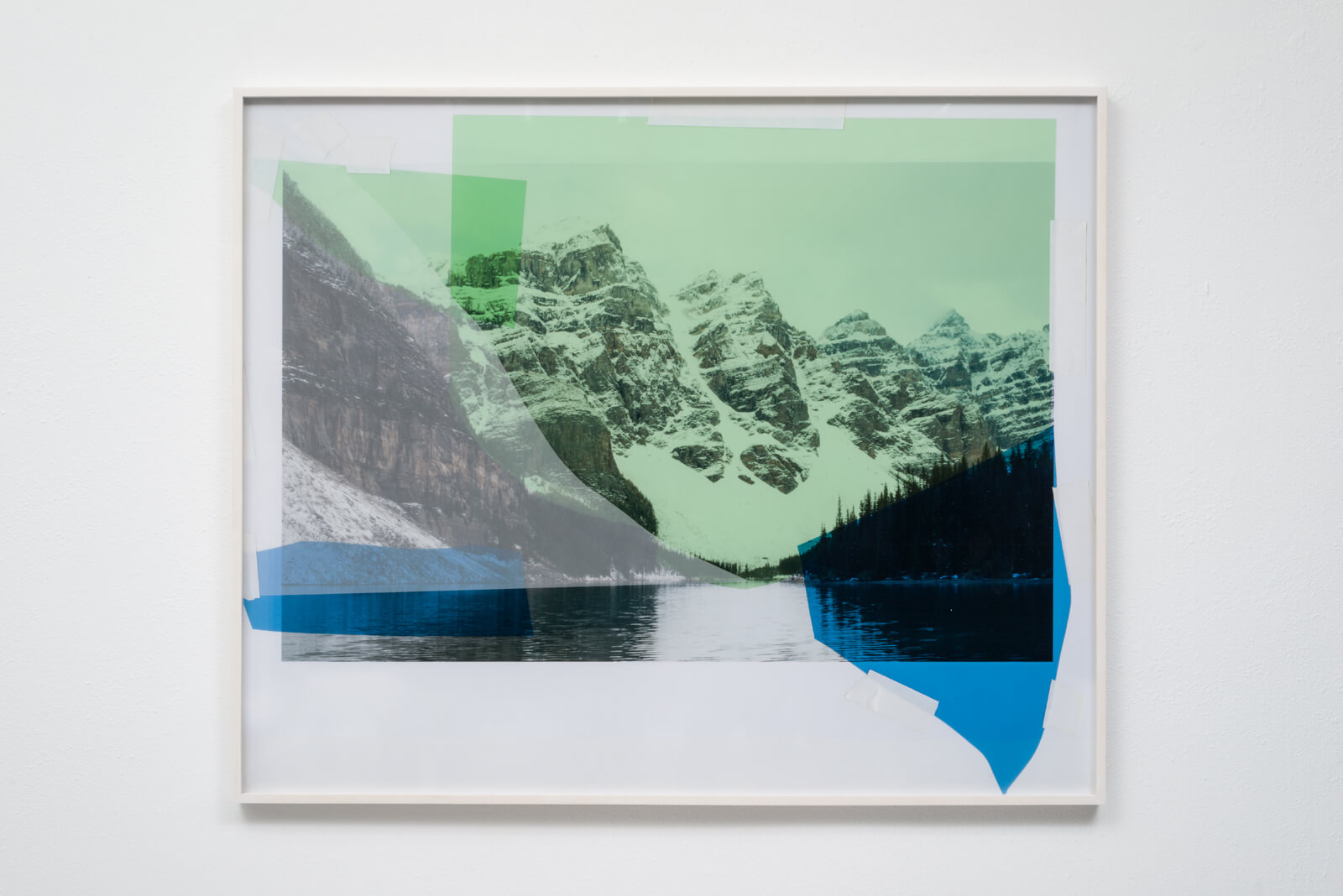 What is it like living and working in LA?
LA is a great place to live, it can also be tiring with the traffic and congestion. I find I need to get out of the city or go for a hike every so often just to get a break from the busyness. But you can get anything you need here, eat any food, see incredible art in every neighborhood, the only difficult part is the sprawl. You have to really plan if you need to go across the city for anything because of the traffic.
Describe your current studio or workspace.
My studio is a finished storage shed in my backyard. It's roughly 225 square feet and holds my computer, my 44 inch printer, my materials and stores most of my work (although working sculpturally makes storage extra tricky!)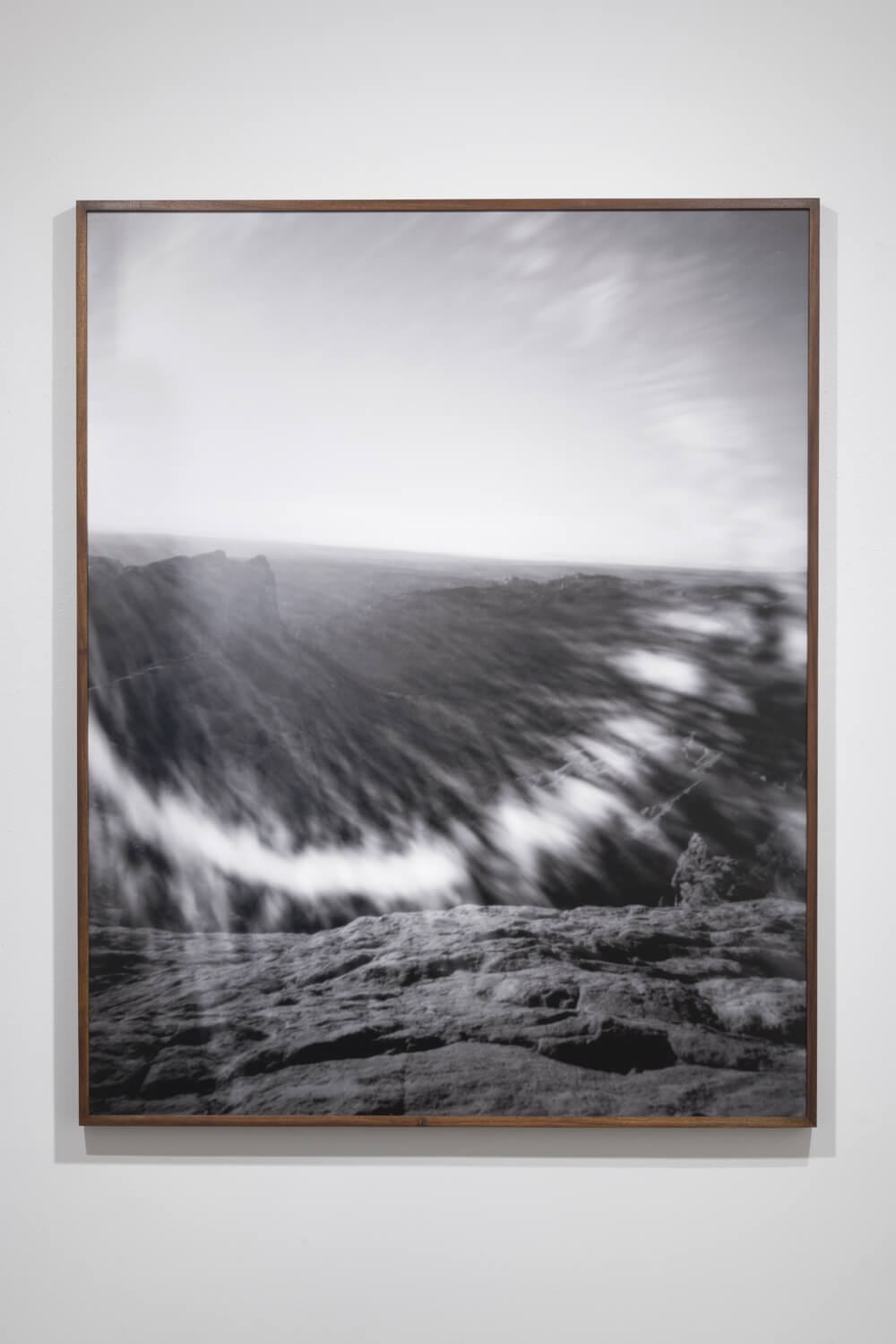 What is one important things you consider when installing your sculptural work?
I consider the perspective of viewer – how will the work be interpreted depends on where the object is placed, can you walk around it? Is it on a pedestal? A few things to consider.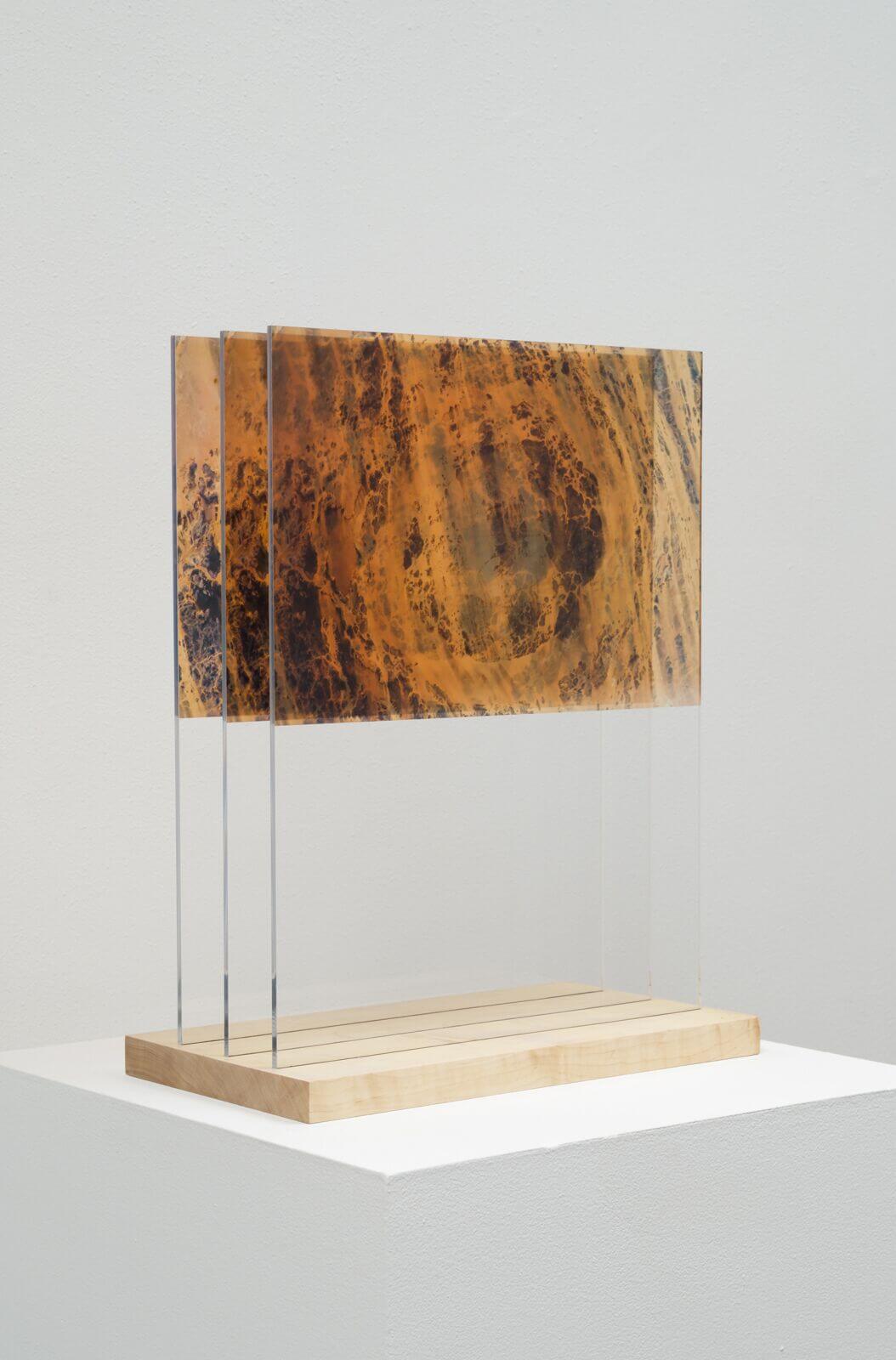 What do you want a viewer to walk away with after seeing your work?
I want people to feel like they've seen something new, something different that they haven't seen before. In the best of outcomes they get a feeling from the work – I'm always hoping the work evokes a feeling…
Where do you see your practice going next? Any major changes happening in the studio?
That's a good question…I'm not sure at the moment, we shall see.