Tell us a little bit about yourself and what you do.
I am an over sensitive, sober alcoholic, hypochondriac artist, poet, and educator; most people think I'm pretty chill.  I like people, flowers, and talking about feelings. I like sunshine, color, kombucha, and skateboarding. I teach, write, make art, hang art that isn't mine, take classes, force myself to read, stare at my phone, over/under think, eat protein cookies, juice celery, wish I made music, or more money, shop on Amazon, write things in my planner, cross them out, move them around, stress about love, and vent about it in therapy.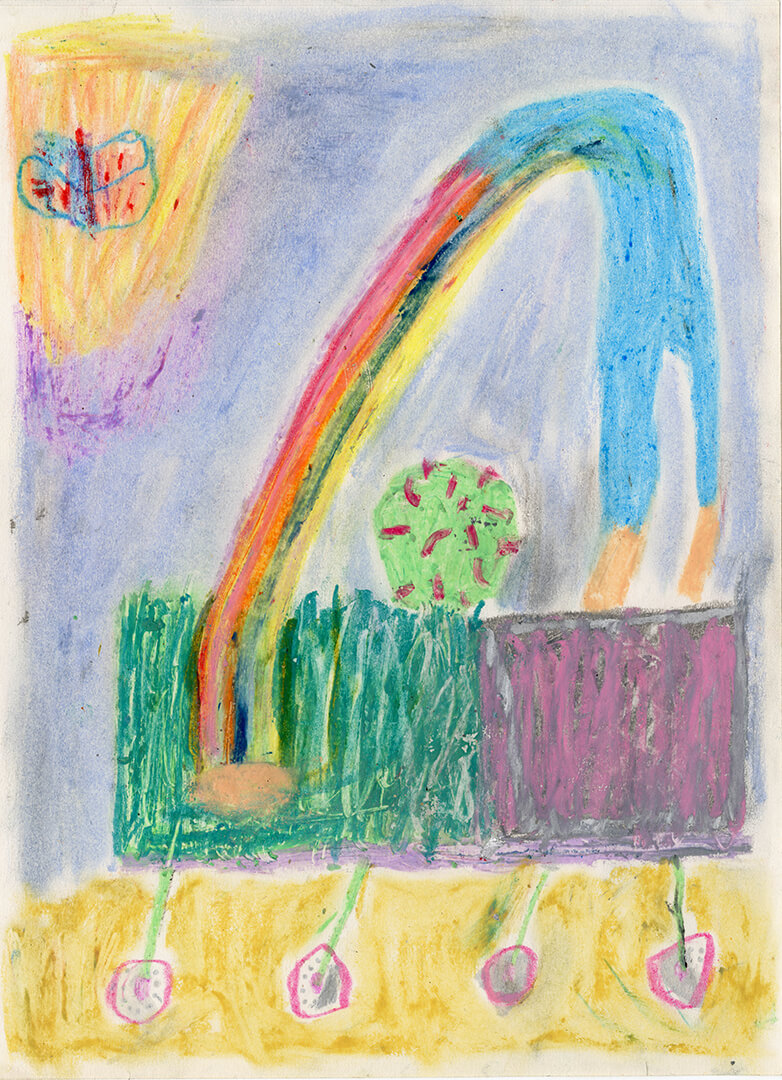 How did your interest in art and poetry begin?
I would say my parents, skateboarding, and sobriety.  My parents don't identify as artists but they kept our home stocked with materials from the scrap store.  There was a huge cardboard box full of art supplies and another one jammed with clothes for dressing up.  I remember making stuff and doing fashion shows with my sisters.  I started skateboarding when I was 12 and nothing really changed. The culture is inherently creative; we were always filming, taking pictures, drawing on our boards, and wearing weird shit.  Poetry is a more recent endeavor. It crept in when I got sober, about 6 years ago, I'm 31 now and I feel like I'm just beginning to explore poetry.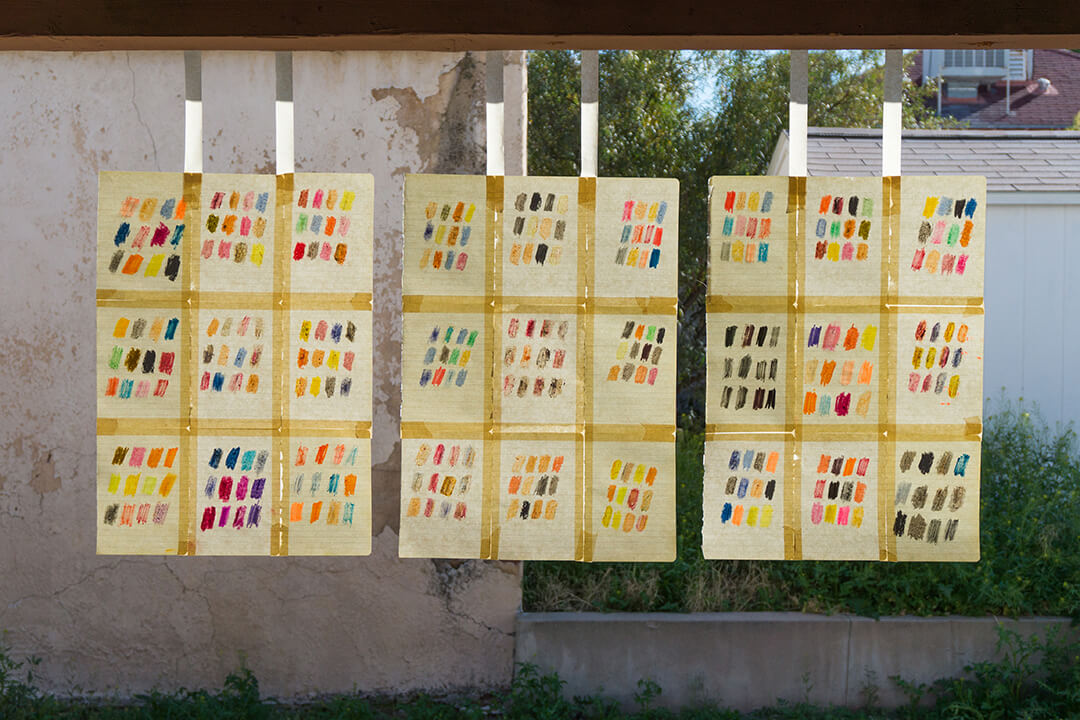 What is inspiring your practice and material choices right now?
My practice is fueled by my perfectionism, my indecision, my desire for and aversion to health, my pursuit of 21st century self-actualization and the absurdity of it all.  I hope to make work that playfully reflects on what it feels like to be alive, imperfect and continuously learning. I am interested in human struggle, from the mundane to the significant and how it affects our perception of self and our lives.  My work is often autobiographical; I focus primarily on topics such as addiction, love, food, hope, fear, shame, and identity. My material choices are inspired by my belief in art making as therapy and communication. Through my work, I am seeking to simultaneously empower and become empowered.  Teaching at SAIC and HPAC is currently allowing me to audit courses and use various other institutional resources. I've been taking advantage of this perk lately, exploring new mediums and ways of making.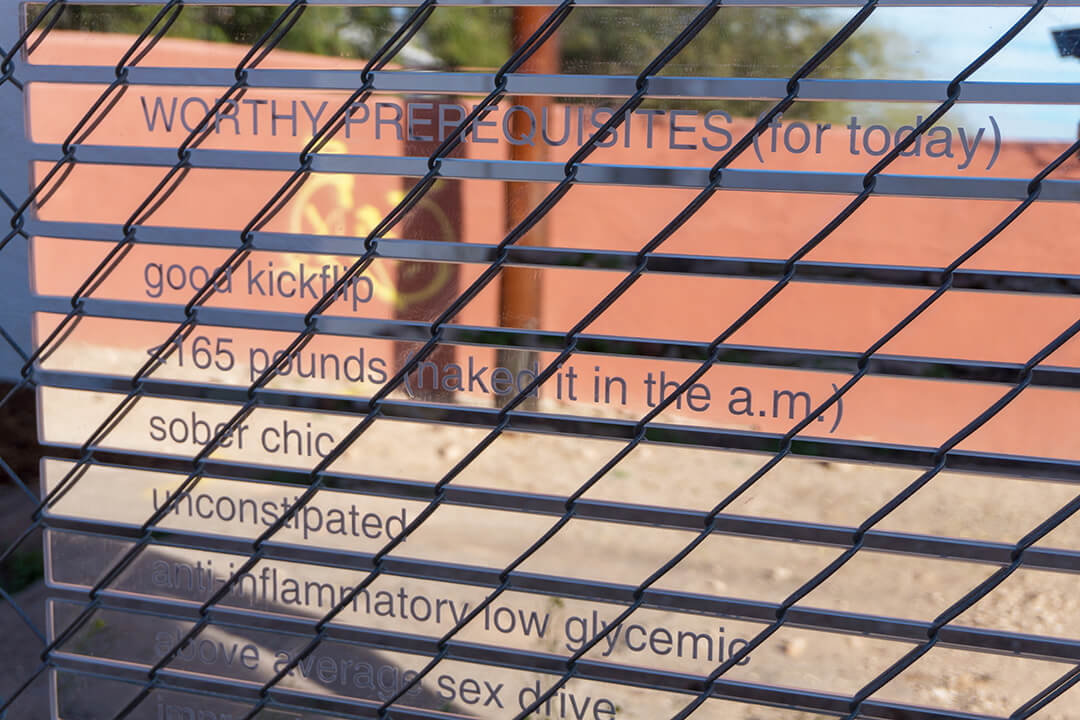 What was the last exhibition you saw that stuck out to you?
Last year I went on a post being dumped vacation with my new credit card.  I was in London and got to see the Rachel Whiteread exhibition at Tate Britain.  I had never witnessed anything of that magnitude. The scale, the amount of work, the process, the installation, it was honestly insane and very beautiful.
What artists are you currently interested in?  
Right now I pretty much want to be a combination of these people: David Shrigley, Y0UNG-HAE CHANG HEAVY INDUSTRIES, Chloe Bass, Susan Cianciolo, Julien Cruezet, Richard Brautigan and Brene Brown.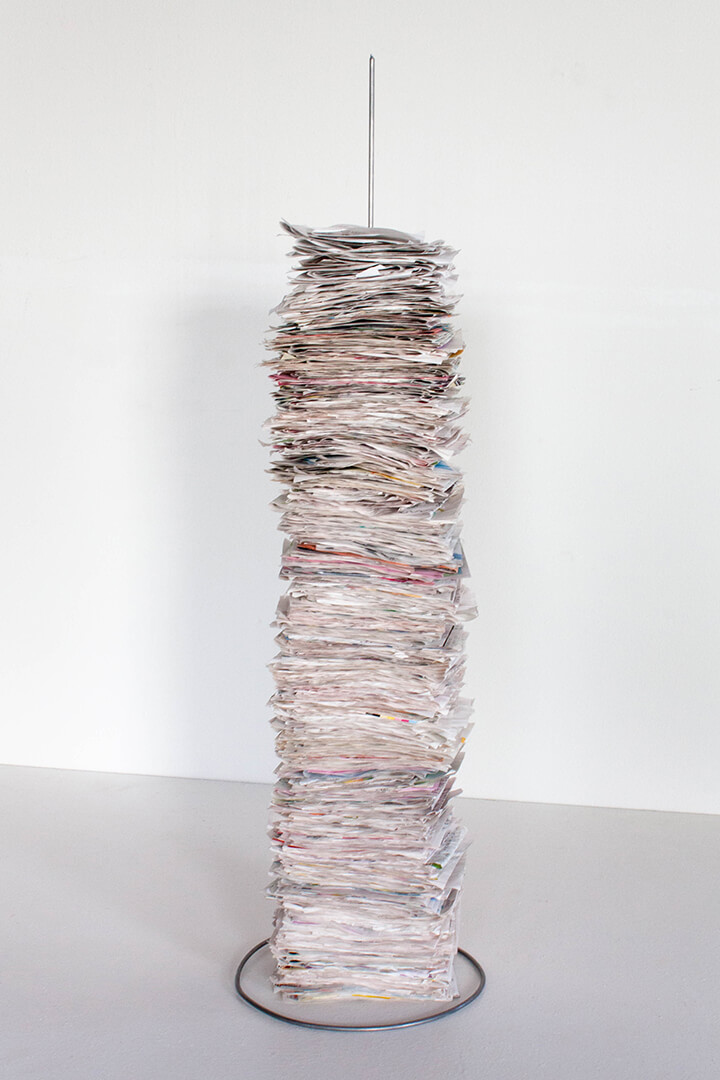 Do you collect anything?
I collect the receipts and (sometimes) packaging from things I buy that cause me to feel shame.  It is most often related to my relationship with food, body image, and overall health. At one point, I think I actually believed it would be motivation to change but eventually the collection became more of a compulsive habit.  I now view it either as possible materials for my work or another excuse to buy ice cream. Over the past few years, I made receipt pole and a quilt that utilized these materials.
What does your process typically look like?
Can I answer this question with a drawing?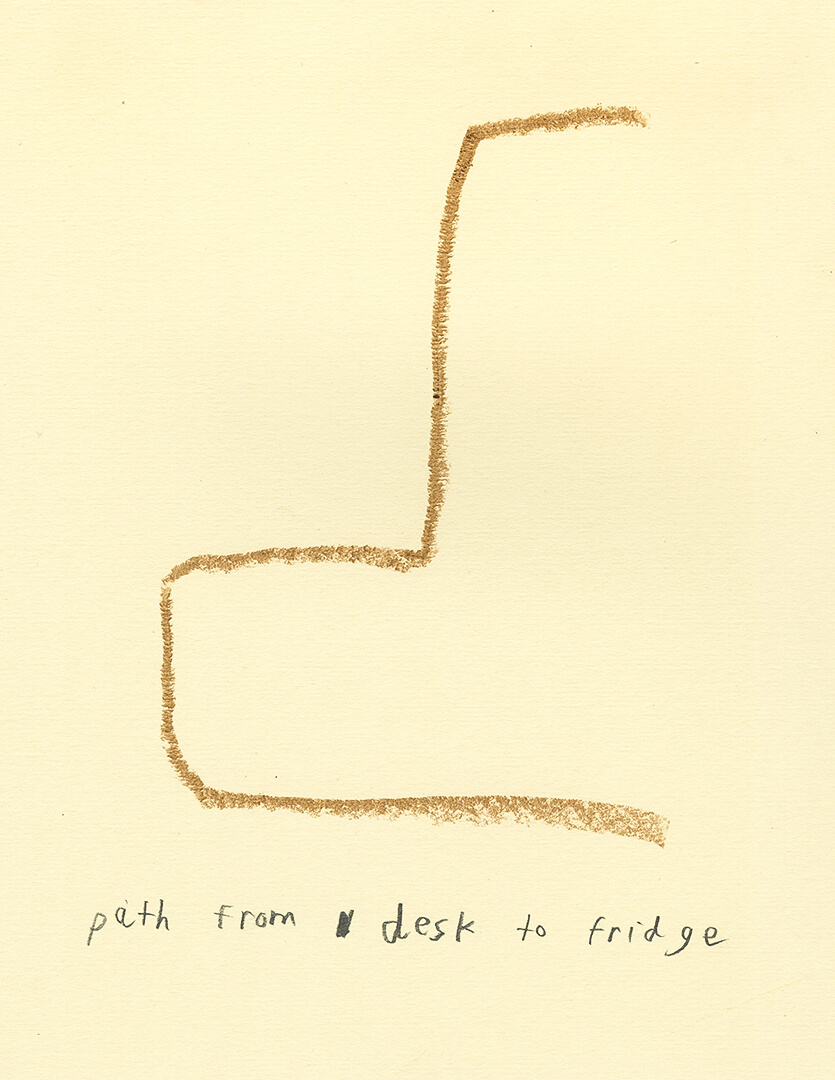 In regards to site-specific work, what is the greatest challenge when intervening a space?
Since I am currently working through so many different medias, I actually love site-specific work.  The site as an anchor, a starting point, a definite and reliable decision that I don't need to make, I appreciate that.  I think that the challenges are as situational as the site but using the space unconventionally and well is my main goal.  I am borrowing these words from Tricia Van Eck's list of advice for artists.  I think about that list a lot. Material durability and the work's desired life span can also be tricky.
When speaking specifically of my most recent installation at the American Institute of Thoughts and Feelings, I was struggling to factor in all of these ideas.  I was asked to make something for their semi-permanent sculpture garden, specifically for the chain link fence.  I could not figure out how to make something for a fence that would:
A. not be cheesy
B. have potential to survive a year of AZ heat
and C. could be shipped to Tucson and installed by someone other than me.
To be honest though, I am very happy how it turned out.  I decided to laser cut a poem into mirrored acrylic slats that could slide tightly into the fencing.  The resulting piece was three 2' x 2' mirrors on the fence separating the street from the sculpture garden.  I used a poem (list) that I wrote in response to Brené Brown's idea of worthy prerequisites.  She speaks about them as the cruel standards we often set for ourselves to feel worthy.  So I decided to create and acknowledge my own ridiculous list.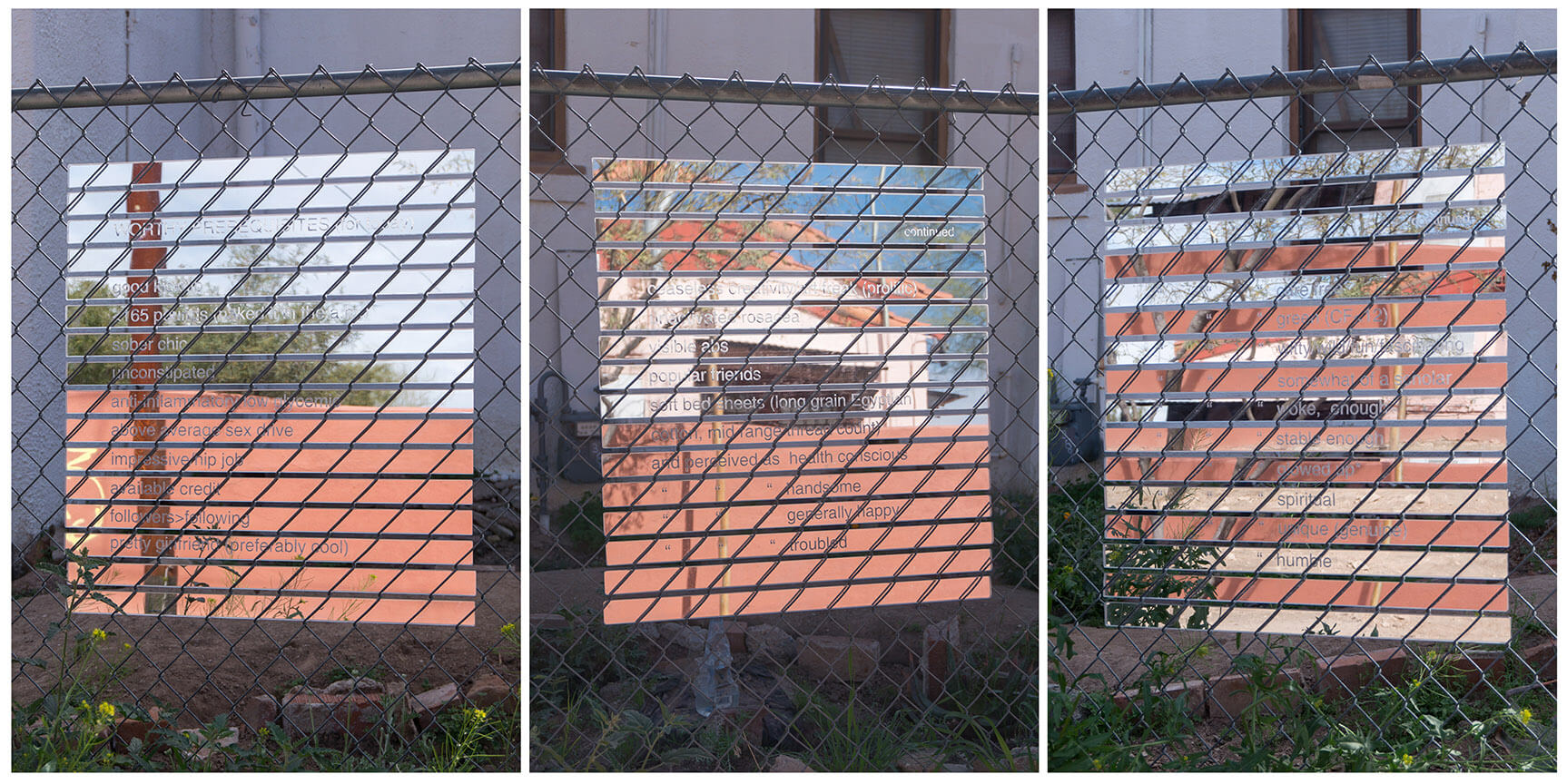 Describe your current studio or workspace. 
I have been living in the same space for the past 8 years, it's kind of a loft/apartment.  My roommates and I built our own walls but it's not a warehouse and there is no exposed brick.  The living room is divided in half by a plant/storage wall, effectively zoning off my studio space.  Basically, it's amazing but also maybe a curse because it's so convenient that sometimes I feel stuck.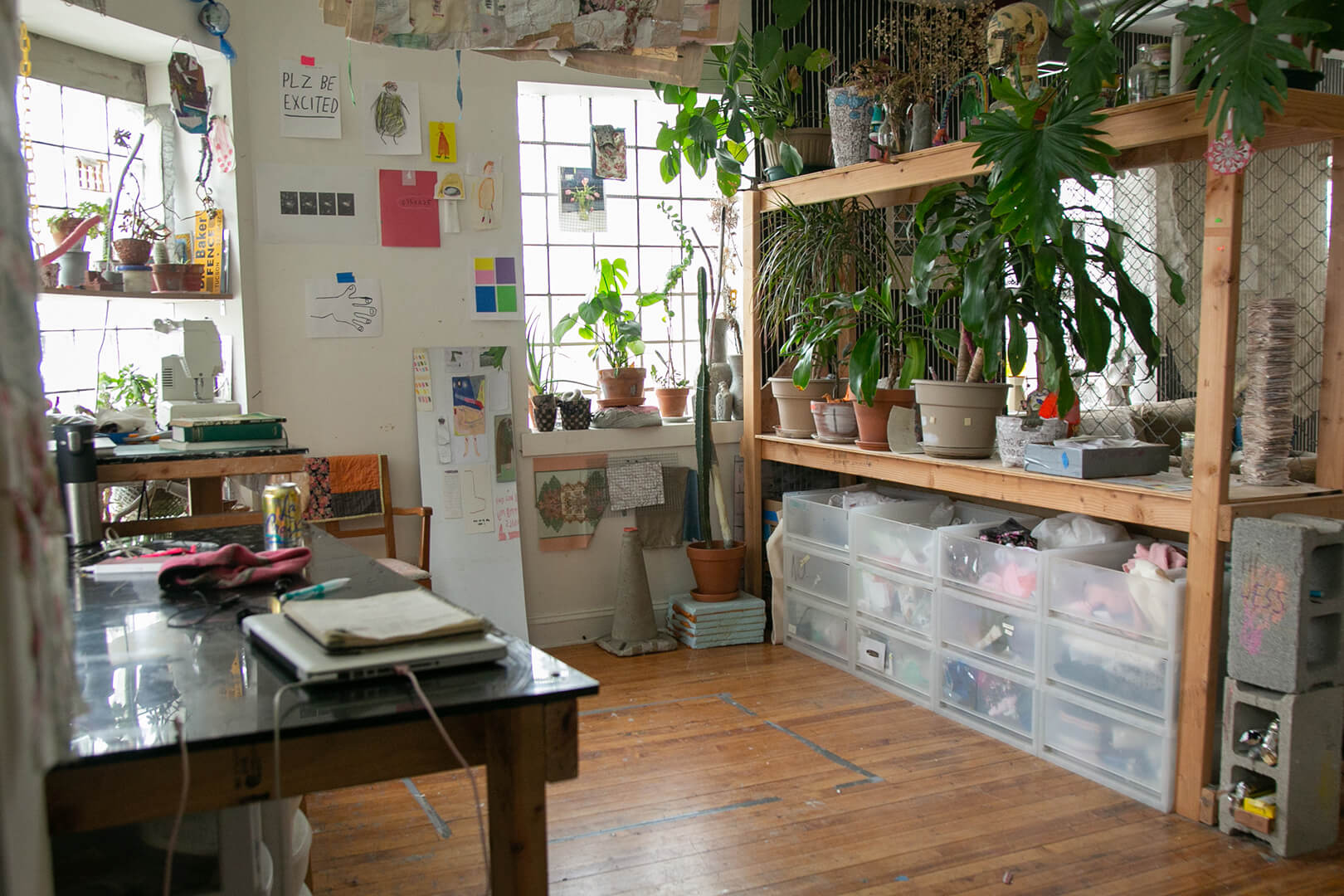 What are some of the best or worst reactions you have gotten as a result of your work?
I have a poem called Artist Statement and it is basically just a personals ad (a joke about my desire to make art).  A lot of my poetry uses self-deprecation to go deeper into more serious issues of interest for me.  In this poem, I am describing my "ideal partner" as a way to talk about my relationship to myself, to my ego and to the people who I date.  I am being self critical in the supposed name of self-awareness and self-growth. It's supposed to be about unrealistic standards and codependency but a few people have told me that they compare themselves to the "ideal partner" (who is completely unrealistic) and it can be off putting.
What is one thing you always consider when installing work?
I got most of this answer out of my system in the "site-specific" question but the most important thing I consider while installing work is my snack and beverage reservoir.