How has living in New York City affected your music?
Simply the geographical distance separating me from longtime collaborator Taralie of Spires was huge. I set off on my own after spending almost all of my musical energy for the past 14 years on that project. When I moved to NYC I garnered a kind of determination that I would focus exclusively on my music (this has only been partly successful). Other than that, I immediately felt like I had been placed in the right spot. I was inspired by so many artists I came across and continue to come across, so diverse in age, gender, modality, color. I am constantly being challenged, humbled, invigorated.
Can you tell us about the writing/recording process for your upcoming album Respires?
Many of the ideas that manifested as the final Respires were originally birthed while preparing for a four channel piece "Centers" that I performed at NYC's Roulette during a Jerome Foundation residency in May 2018. So many of the tracks originally had a lot of spatialization ideas built into their initial conception. For the record, during a residency at Pioneer Works I converted the 4-channel piece into stereo and added/subtracted elements to form the final record. I recorded and produced the entire record on my own.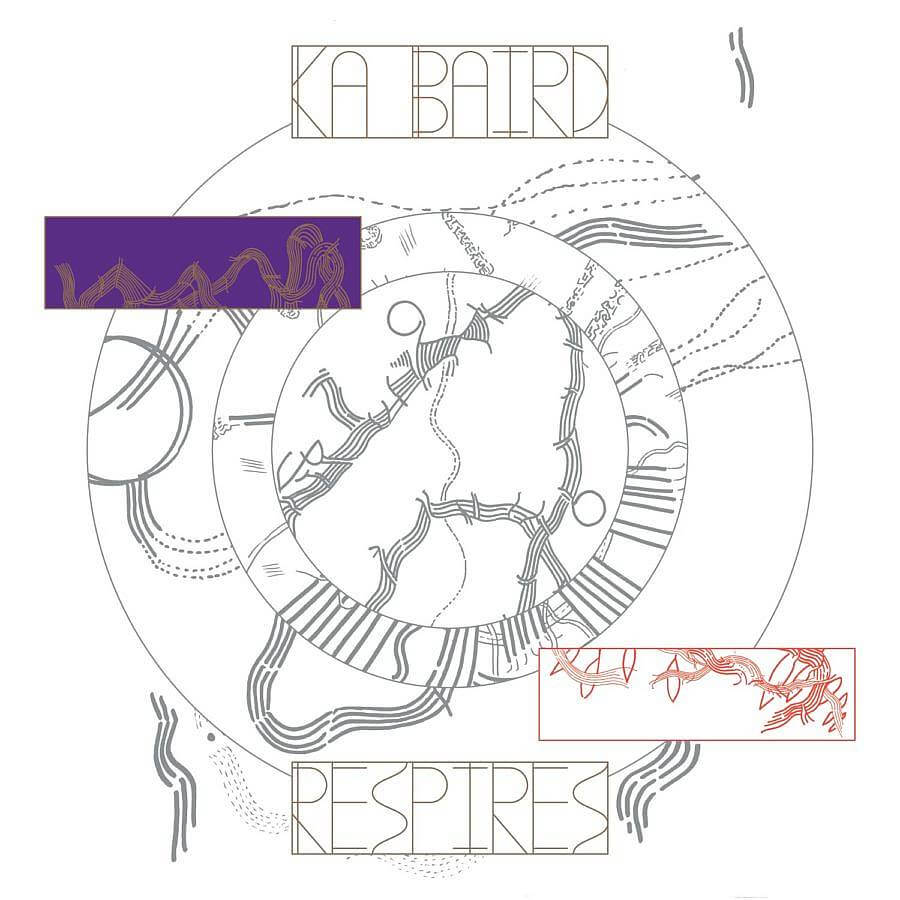 What kinds of things were influencing you when creating this album?
Spirit and breath, primal urges/utterances, physical release, universality, dissonance, ecstasy, drone.
What's something that people would be surprised to know about you?
I have a masters degree in library studies, emphasis in public libraries.
What is one of the bigger challenges you and/or other musicians are struggling with these days and how do you see it developing?
$$. Always. Music has become a streamable commodity, and the accessibility is wonderful. But it leaves the producers of this virtually penniless. Also in the US (as we all know) there is so little support for the arts. Yes there are grants and residencies available and I have been lucky enough to get a few already, but in general these are not sustainable over an artist's lifetime. Even some of the finest, most reputable institutions in NYC offer only a fraction to cover what it really "costs" to create an entirely new work. Honestly, I am not sure how I see it developing. Hopefully more artist friendly platforms and streaming services will be provided.
With your EU/UK tour coming up, what do you think makes for a good live show?
Well, I can only speak for myself. For me a good live show is one where I have a lot of space to move around, peripheral seating, and the room is inundated by an extreme focus, both from myself and the audience. All performances are a conversation with the audience, whether I want to admit it or not. A good live show is a display of incredible urgency. I want the audience's entire attention. I have said before, I am not sure if this makes me incredibly generous or an egoist.
How has your solo work compared to working with Spires That In The Sunset Rise and your other collaborative projects?
Performing solo is a chance for you to dare to do (or try to do) exactly what you want without the benefit or hindrance of compromise. Being a solo musician makes a lot of sense for me as I have always considered myself to not be such an excellent leader or follower. Still working with others, especially in an improvisational setting, is super inspiring and brings out elements you would likely never do on your own. So I cherish both experiences.
What was the last show you went to that stuck out to you?
A week ago I saw three performances at the Unsound Festival that stuck out: Lingua Ignota, Dreamcrusher and Goat. All three completely different projects. Lingua Ignota's performance was jaw dropping, reading as nothing short of a death wish to her abusers, a hybrid of folk, spiritual, industrial and death metal that was so heavy, raw, and dark. Dreamcrusher, a fellow NYC musician who describes their music as QUEER NIHILIST REVOLT MUSIK, absolutely took the Unsound audience by storm with their stage antics, crowd surfing, and EXTREME noise. It was an absolute aural and psychological assault. And lastly Goat, a band from Osaka, blew me away with their mastery, a band that captures a minimal techno vibe but without the electronics. It was a mastery of precision on drums, bass, guitar and saxophone. Total geniuses.
What are you really excited about right now?
Transcendence. Embodiment. Greta Thunberg.
Can you share one of the best or worst reactions you have gotten as a result of your music?
In a Q and A after a show in Portugal a woman described my music as a one-night stand between Joy Division, Jethro Tull, and a Disney soundtrack. Not exactly sure if that is good or bad.