Tell us a little bit about yourself and what you do. I am a material artist who graduated from ArtEZ Institute of the Arts in Arnhem, Netherlands in 2012,  where I received my bachelor honours degree in Fashion Design. After graduating I launched my own brand to focus on material deformation research and started expanding into several fields in and outside of fashion. My latest project Tormenta was presented for my debut in Paris this past October.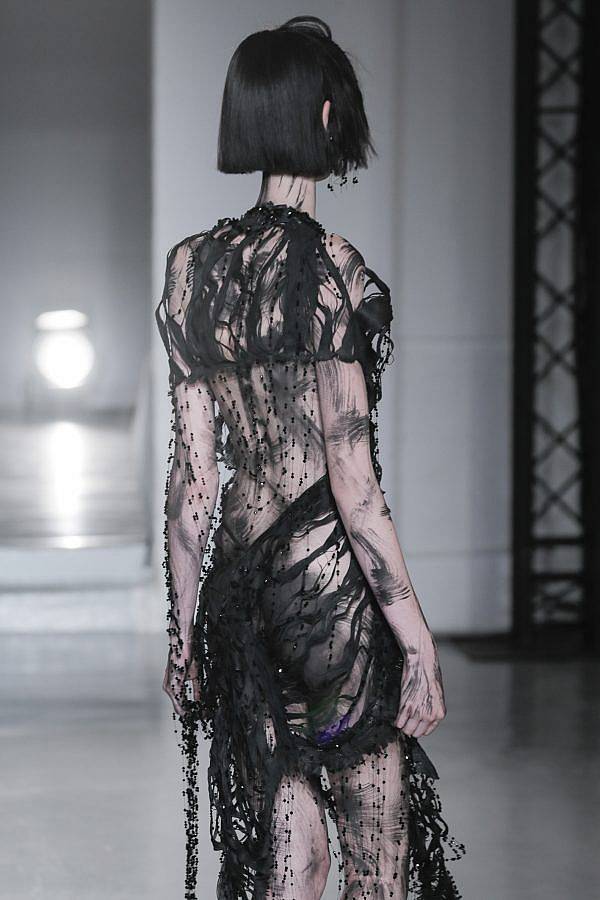 What are some recent, upcoming or current projects you are working on? At this moment, I am working on Moreneta, which follows up after Tormenta. My aim is to present Moreneta in 2020, a collection that represents "the light that shines from within." I am thinking about maybe thirty looks and a new material installation. First, I will do new material research in collaboration with several companies. Moreneta is inspired by the Black Madonna. This icon has inspired me all my life. I want to explore a deeper meaning within this interesting phenomenon and translate this into my material design.
How did your interest in art or fashion begin? I think when I was a child I was really interested in seeing my creative grandfather work on his miniature ships. My family background is connected with the maritime industry, so that is where my fascination for material development lies.
If you had to explain your work or brand to a stranger, what would you say? I would say that I am a material artist. I base my design research on creating and developing innovative materials. Within my brand, I present these material creations on human bodies to forge a more emotional connection to represent my signature and creative world.
In addition to that, I aim to see where I can put my designs outside of fashion. I am interested in possibly collaborating and working with architects, product designers, artists, yacht designers, etc. Whoever sees a connection with my work and could potentially open new doors, I am up for the challenge.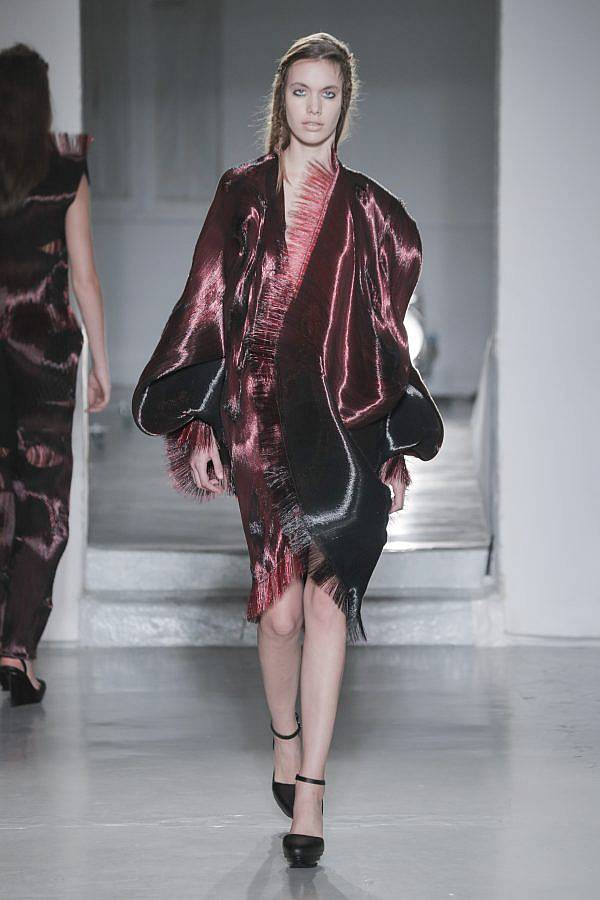 What materials do you use in your work and what is your process like? When I first launched my label, I started creating materials in my own studio. I worked with local manufacturers in the maritime industry to integrate fiberglass into my designs. This was an interesting process that created new shapes and also generated light. I have also continued my material research with TextielLab in Tilburg. They gave me a partnership and place to create and develop new materials. For Tormenta, extensive research with the TextielMuseum resulted in 6 material categories that represent a "storm around the body."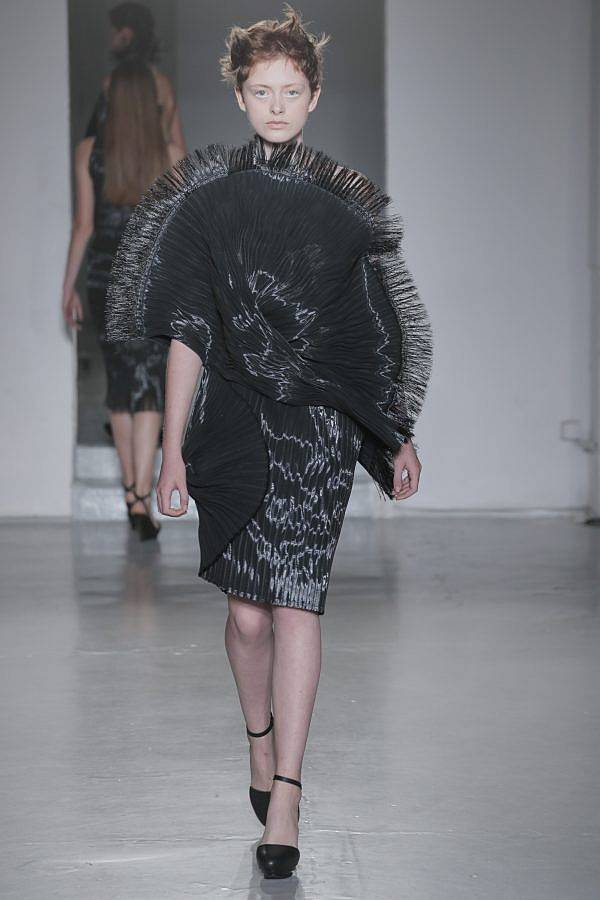 What artists or designers are you interested in right now? I have been feeling connected with designers and artists at the Tate Modern. I fell in love with their exhibition on material worlds, and I am hoping that I could be part of such an interesting platform one day.
What are your thoughts about the fashion scene in the Netherlands? The fashion scene is very interesting in the Netherlands and there is room to experiment and develop. Several platforms like Creative Industries Fund NL support young talent. For me, the Netherlands has been a great place to develop my brand for the last five years.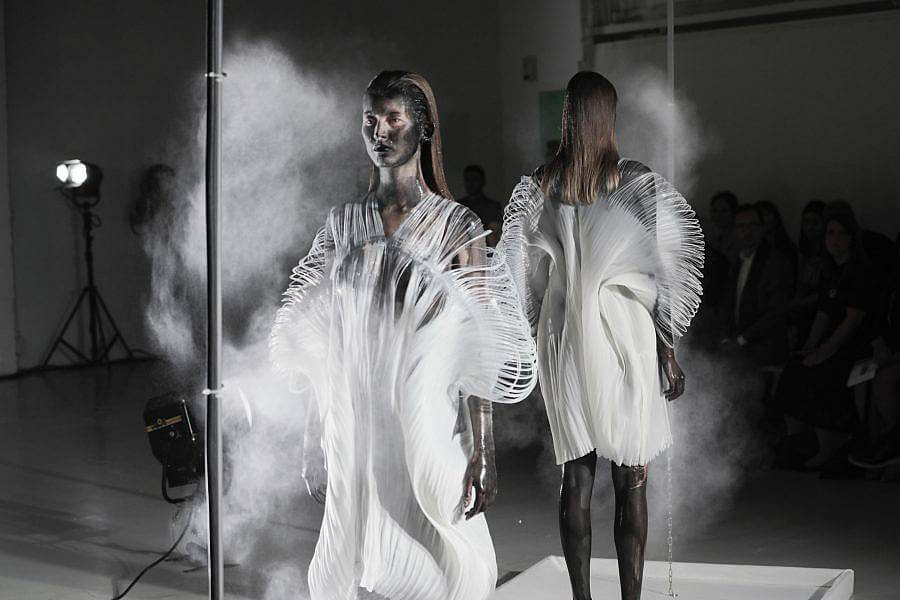 What are you really excited about right now? At this moment I am really excited to be part of Hyères Festival International de Mode. This is an amazing international fashion and art platform, and I hope the experience will open doors for me.
What are you listening to right now? I am listening to Ralph Timmermans. He is a very talented soundscape artist and he designed several sound samples for my previous presentations.
If you hadn't become a designer what do you think you'd be doing? I think maybe I would work in the field of psychology or something that has to do with bioengineering.