Tell us a bit about yourself and what you do.
My name is Jacquelin Zazueta and I'm an artist, sculptor and jewelry designer.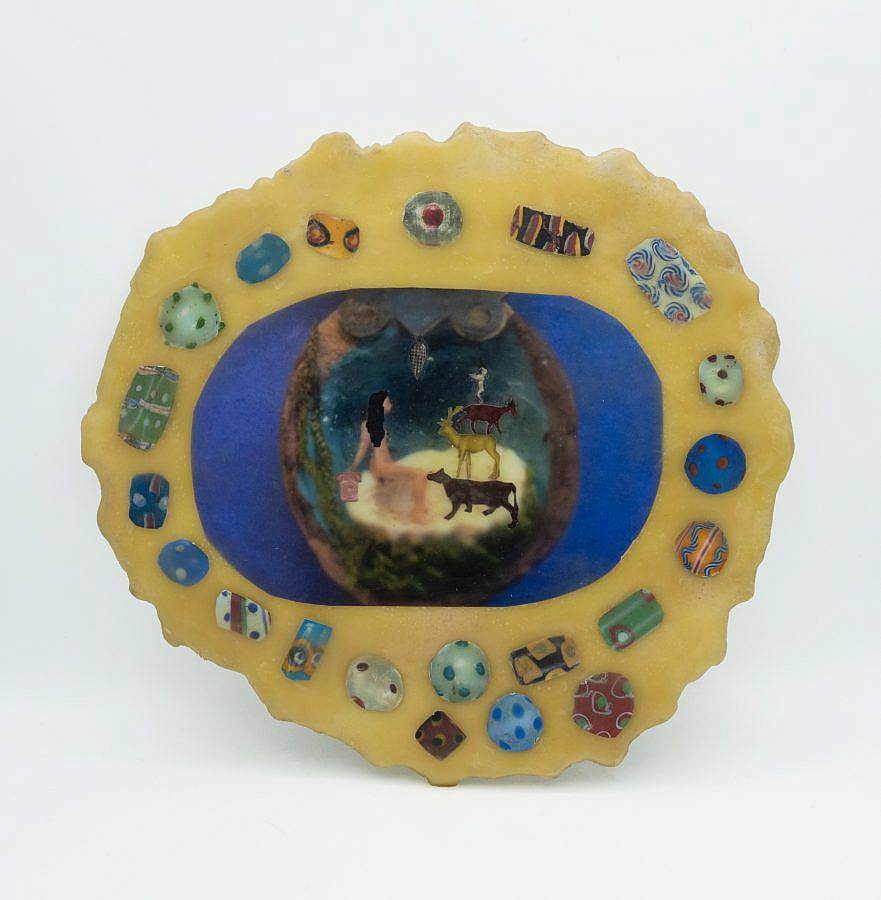 You recently attended an Adobe Apprenticeship program. Could you talk about what that was like and how it influenced your artwork?
I had so much fun! I worked alongside three other women and two Chinati foundation interns. We apprenticed with Silla and Mudlab, local firms of builders and designers. We learned about brickmaking, wall building, plastering and simple repairs. We took field trips around West Texas, to Big Bend National Park and New Mexico where we visited and worked with a renowned adobe preservationist. We built a 6 foot wall using bricks we tested and created. We also worked on restoring Donald Judd's adobe-walled courtyard. It was a very labor intensive but rewarding experience to apprentice in those 6 weeks. I met some members of the Friends of the Ruidosa Church, an organization that raises funds to restore a historic Adobe church on the border. Later they reached out and asked me to create a temporary adobe altar for their community day. A lot of my work is based around memorials so this was a project I had envisioned for years and I hope it was the first of many.
What is your favorite medium to work with and why?
Beeswax! It fills my studio with the smell of honey.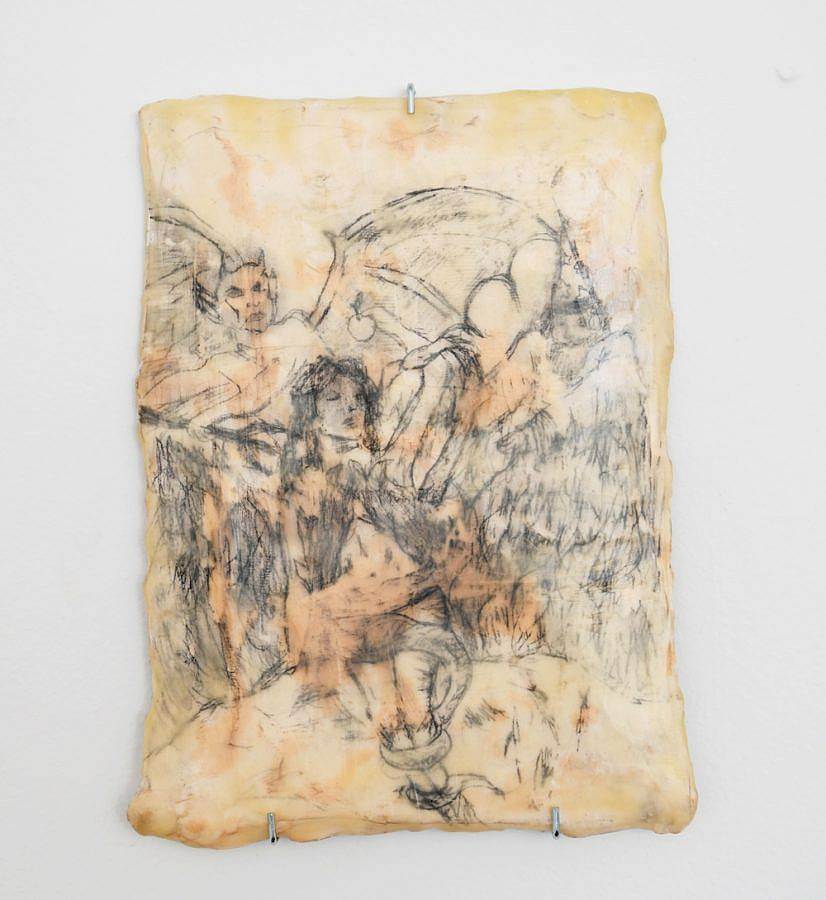 How do you go about creating your 3D print ceramic vases?
My boyfriend Zak and I collaborate on them. We design or find 3D models of ancient or everyday objects and then work on a 3D modeling software to place imagery on top of them. We then use a ceramic 3D printer to print the vases and then we glaze them.
Could you talk about your Diosa figures and what influences them?
I was inspired by a book I was given about religious relics. I themed each of the Diosas by what objects I was using to sculpt them. A few examples include: Diosa of children decorated with baby rattles, Diosa of the ocean decorated with shells, Diosa of harvest decorated with beans, rice and corn.I scanned, dismantled and then 3D printed them out of gypsum. Since I had destroyed the originals I felt like the 3D printed copies had turned into a modern day relic. The idea of sacredness of objects has been a question I think of a lot lately. What is more sacred now, the pieces of the destroyed sculpture or the copy that represents it? It also led to me making more ceramic tablets with imagery or drawings of these made up goddesses.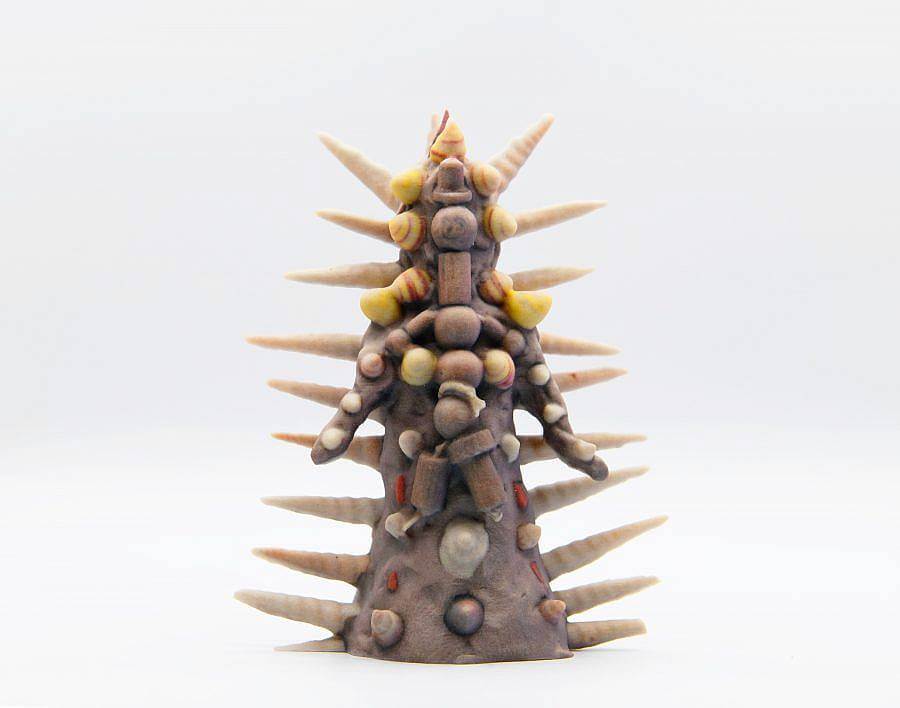 How do you create your bread sculptures?
Over the summer I learned how to bake bread since it's sort of hard to find good cheap bread out here in Marfa. When I was approached by the Friends of the Ruidosa Church to create the altar, I remember thinking about what I liked the most when I saw the Dia de los Muertos altars in Mexico: the Pan de Muerto. I wanted to focus on bread as the main medium for it because it's such an integral part of the altars in Mexico. You have to make sure your dead family members have something good and hearty to eat on their journey. My boyfriend Zak is also an artist and helped me design and 3D print the molds to create the Jesus, horse, Virgin Mary, heart and skull cookies that decorate the bread. The cookies were made of flour and lard and the base bread was pan de yema (egg yolk bread). I created the bread shapes by slicing bits and pieces and stretching out the legs, body and heads. After baking and cooling, I painted them with food coloring.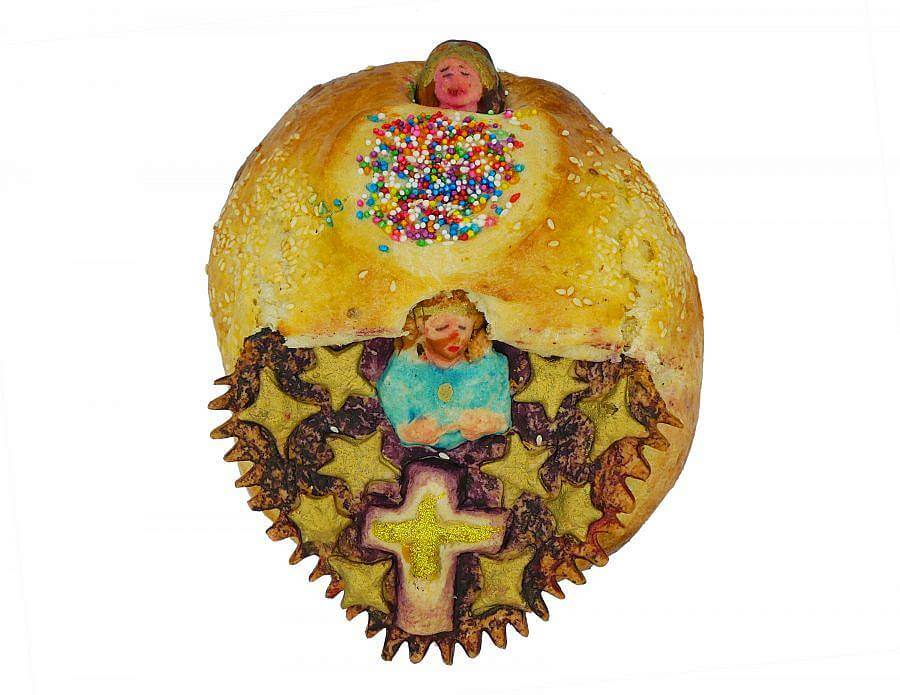 What are you currently listening to and / or reading currently?
I've been listening to Alex G's album, God Save the Animals. Currently reading Hurricane Season by Fernanda Melchor and a Bill Traylor book I was gifted for christmas.
Where do you draw your imagery from?
A lot of my imagery comes from flea markets, botanica shops and road trip stops. I collect a ton of small objects to use for 3d scanning so I have quite a large assortment of trinkets at home that I reuse.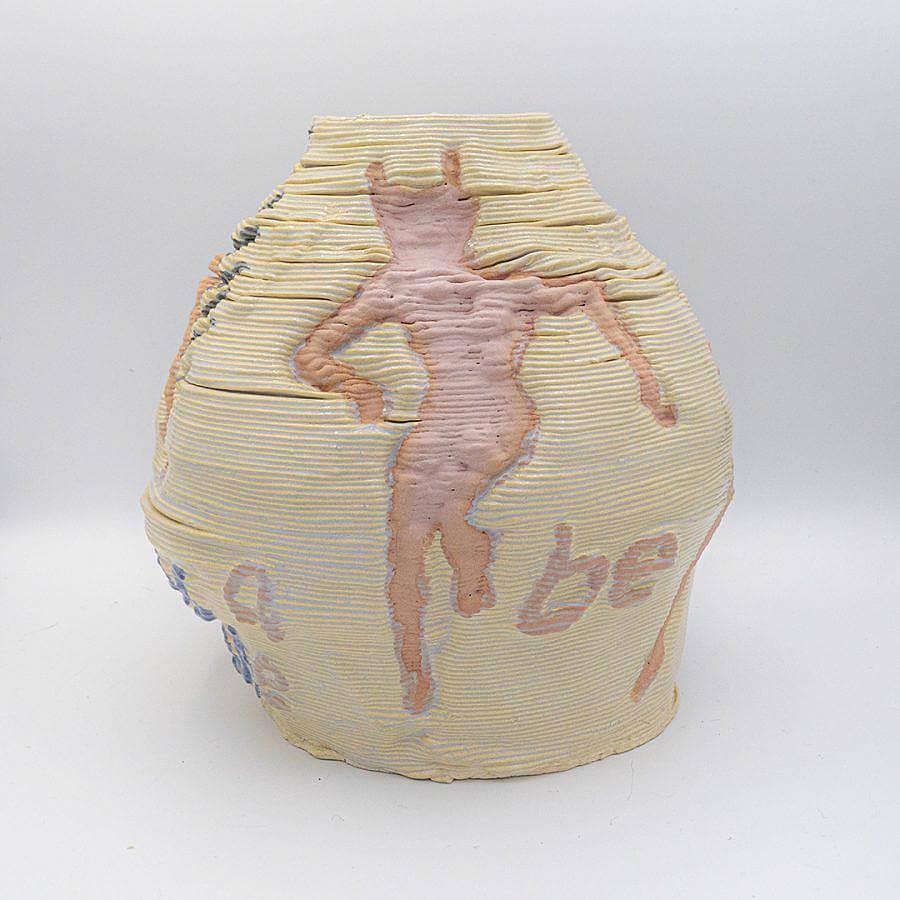 Can you talk about the personal and spiritual significance of your work?
Everyone experiences death and loss of loved ones and I've always been drawn to how people process it with shrines, ceremonies, altars, headstones and memorials. I was also raised Catholic and I'm very superstitious.
What role does community play in your art making?
The community plays such an important role in my art making. There are so many wonderful artists in Marfa who are eager to lend a helping hand. I fire my ceramics at my friend Colin's down the street, my friend Eva RISO printed some of my Pan de Muerto photos, Brenden and Elena have shown some of my work at pop up and local galleries, and I had so much help from Zak and my Adobera friends Tina and Shelby to set up the community altar at the Ruidosa Church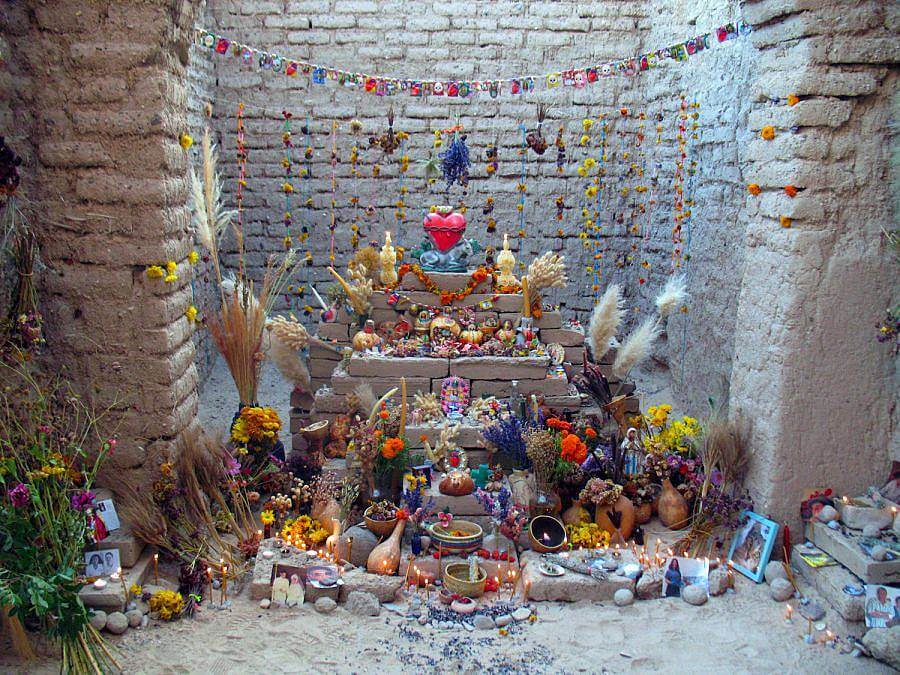 Any upcoming projects you are excited about?
Designing some new 3d printed jewelry for the Amema Spring 2023 line. What has been inspiring you lately? Marbles and my 5 year old niece Leila.
Interview conducted by Ben Herbert and drafted by Milo Christie