Tell us a little bit about yourself and what you do.
Poppy Hankin: I am Poppy and I write the tunes and do the croons.
Sophie Moss: I am Sophie Moss. I provide raunchy bass lines and some questionable vocal harmonies in Girl Ray.
Iris McConnell: My name is Iris and I try to keep a steady, groovy, gnarly beat behind Girl Ray.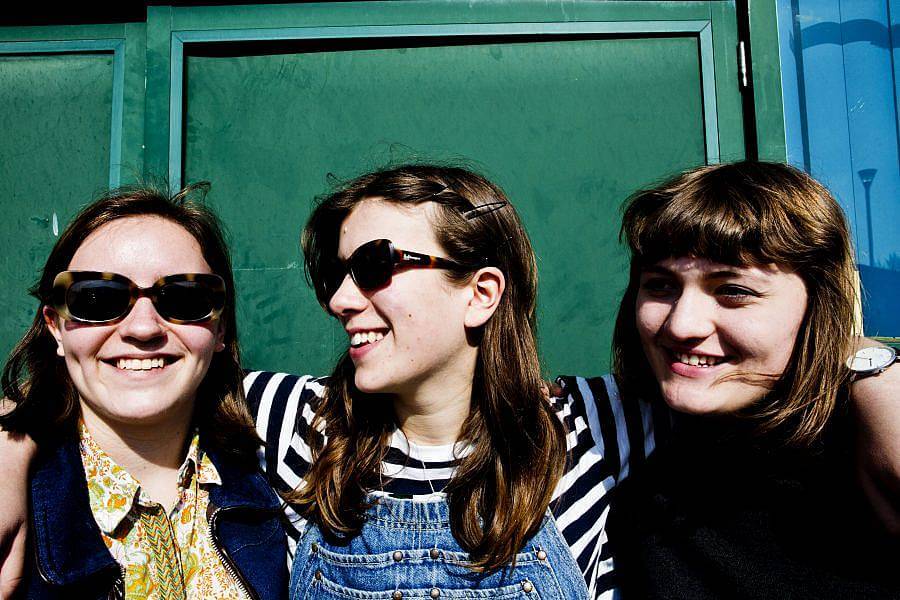 How did your interest in music begin?
PH: My older brothers were always into music when we were kids. One of my brothers was in a band called Let's Wrestle, and my other brother taught me guitar when I was 11. But I guess how I actually got into music would be listening to pop when I was really, really little – S Club 7, Justin Timberlake, Britney. I'd play the hits non-stop. Then I got into classic pop like Queen and ABBA and the rest is history.
IM: Blasting out the Kaiser Chiefs on my first portable CD player. I had never really been passionate about anything until that point in my life.
What kinds of music/what musicians are influencing your work right now?
PH: At the moment I'm listening loads to this podcast about contemporary pop writing. It's all about how good pop songs are constructed. I am so in awe of those kind of songwriters who know exactly how to produce a total banger. So I guess right now my influences are Ariana Grande, Calvin Harris, Mark Ronson and that kind of magic.
SM: I personally always feel inspired by Carol Kaye. She lays such great counter melodies and hooks without stealing the show and knows when to pull back and let the tunes speak for themselves. Other than that, maybe Weyes Blood, Arthur Russell and The Beach Boys.
If you had to explain your music to a stranger, what would you say?
PH: Like a good board game.
IM: Wannabe Welsh indie-pop with a torturous number of harmonies and an abundance of high class baselines.
How has living in London affected your music?
SM: I think maybe we sound more 'British' than London, but it's definitely helped us with the businessy part. . . like, getting a label and being able to play top quality shows. It's encouraging to be around a place where people put music as a priority and that's probably given us a boot up the arse.
What is one of the bigger challenges you and/or other musicians are struggling with these days and how do you see it developing?
PH: An unoriginal problem, but it's gotta be money. There's just n0 money around for indie musicians. I'd hope that maybe one day the way people (myself included!) listen to music becomes more sustainable for the artists making it – but in reality that probably won't be the case!
SM: You don't really seem to make any money until you do, if that makes any sense. I can see it getting better with the combination of vinyl revival and Internet presence. But I don't see/expect everyone to buy music when the War of the Worlds soundtrack is free on Spotify! Why would you?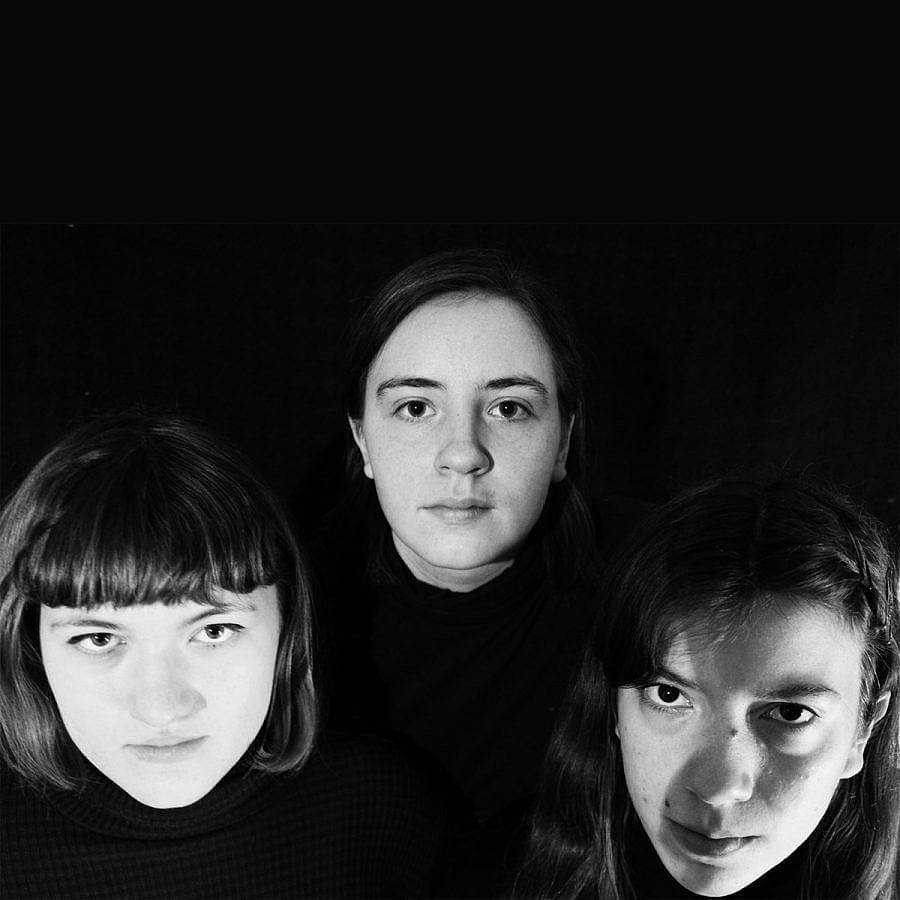 What was the last show you went to that stuck out to you?
PH: Spinning Coin supported us on our most recent tour and I always get a bit of a lump in my throat when I see them play. They're so amazing live, and their songs are so incredible.
SM: Timber Timbre at Oslo in London was so special. Their villain vibes got my vibes volva swinging. Everything felt so considered and the lighting was really impactful. It's pretty cringey… sorry, sorry, I just think they are the best thing around today.
IM: The last gig I saw was a band called Black Peaches, which was sublime. Very underrated live band!
What do you do when you're not working on music?
PH: Stressing out that I'll never be able to write any more songs, haha.
SM: Take long walks, work in a pub, watch Brokeback Mountain.
IM: A lot of enjoyable time wasting.
What is your snack/beverage of choice when recording?
PH: Hummus and crisps, satsumas, bagels.
SM: Diet Coke, rice.
IM: Sweet chilli Sunbites.
What are you listening to right now?
PH: Iris' parents talking downstairs.
SM: Milton Nascimento, Michelle Gurevich, Frank Ocean, Bobbie Gentry, Jerkcurb aaand The The
IM: The War Of The Worlds soundtrack.
What are you really excited about right now?
PH & SM & IM: Touring the US for the first time!