Tell us a little bit about yourself and what you do. 
Hello my name is Maria, and I have a songwriting project/band called Fran. I play guitar, flute, and keys, but I'm primarily a vocalist. I like to write songs that are both sad and sexy when possible.
What are some recent, upcoming or current projects you are working on?
I am currently almost done with a full-length record! I am recording it with my talented friend Luke Otwell. We started this process maybe a year ago, and I'm hoping to finish it this month!!!!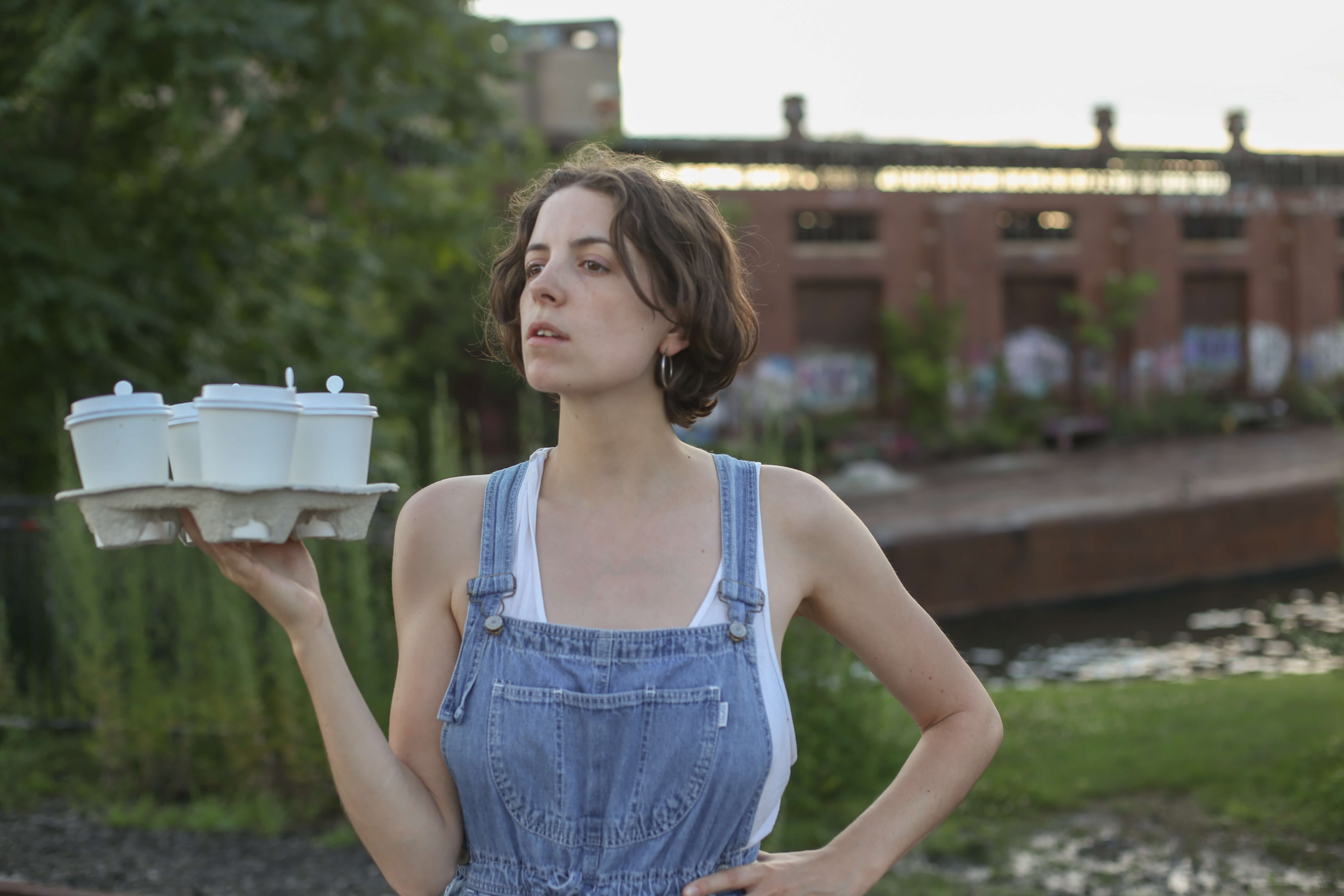 How did your interest in music begin?
I have been told I used to hum before I was able to speak. Maybe that's where my interest started. From there, I learned to speak, then I learned to sing? I have always been a singer. That turned into an illustrious middle school/high school career in musical theater. I also took piano lessons for 12 years, a mostly harrowing experience. Since then I've sung in bands throughout high school and college, but it wasn't til I was 23 that I started to learn guitar and write my own songs. 
How has living in Chicago affected your music?
It has undeniably made it better. The Chicago music scene has such a rich history of diverse, amazing music, and it's happening all over the city every night of the week. I am endlessly inspired by my music peers in the Chicago scene- by the collaborative and friendship-focused attitude we all have. We are constantly calling on each other to play shows with us, to play a part on our record, to go on this tour with us, to give feedback, to be backup dancers. Everyone is generous and down.
Can you describe the writing/recording process of your most recent EP, More Enough?
In the summer of 2015, I had a job as an actor in a small town in Indiana. I bought my first guitar from a family-owned guitar shop in Lafayette, IN and started to learn to play. At that time I was going through an intense two month long relationship that changed my life, so I had a lot of emotional/self reflecting stuff to sort through. I started writing songs as I learned the chords. The first song I ever wrote was "Two Weeks" which in on the EP. I then lived in Mexico for a while and spent a lot of time alone writing songs and practicing. I continued writing and when I came back to Chicago I eventually linked up with someone I went to grade school with, Mike Altergott, who wanted to record me. So we worked for several months in a basement in his friend's parents' house in the suburbs recording this thing. I truly had no idea what I was doing. Deeply no idea. It was fun and contemplative at times, and emotional and frustrating at times, but I learned at an exponential rate how to communicate and stand up for myself and listen.
What are some of your biggest influences right now?
Since I have been focusing my energy mostly on recording, I've been listening especially to how albums are recorded and drawing inspiration that way. I've been asking myself questions like "why is this Sheryl Crow recording perfect?" and "why is this Arthur Russell recording with jerky drums also perfect?" I've really been influenced by the choices artists like these have made and to be reminded that you can make your own rules. 
I also have been obsessed with Speedy Ortiz's most recent album Twerp Verse. Their songs are wild and sexy with a lot of cool guitar/voice interplay.
You've played all over the midwest, where would you like to travel next with your music?
I am currently planning a two-week tour south in February. I've never been on a tour longer than four days. And then I hope to plan an east coast tour after that. It'd be a personal triumph to play at Bennington College where I went to school >:)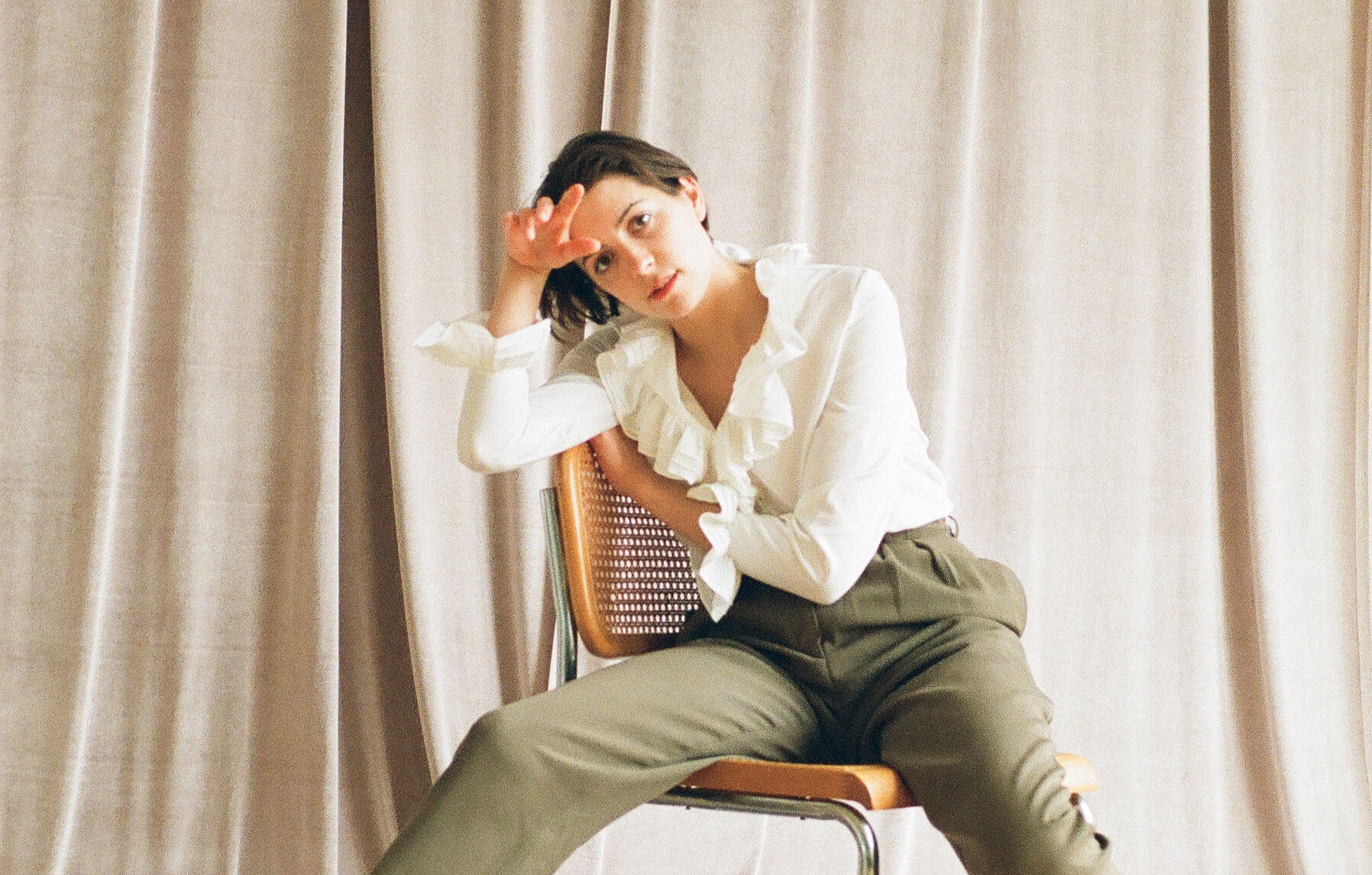 What was the last show you went to that stuck out to you?
Probably Wei Zhongle's final show at Sleeping Village. It was bittersweet and psychedelic to see them play one last time. It highlighted the joy and pain of the transience of music. Also Circuit des Yeux at Pitchfork. She is like a sorceress. And I was amazed at how her voice filled the room (aka outside).
What do you do when you're not working on music?
Trying to stay balanced and stable — Working two jobs but making a big to-do about a day off. Personal work days in my living room with coffee or going on an Italian food date. Going to really good shows, cooking dinner or getting cocktails with friends. I feel that I undulate weekly between indulgence and restraint. I like to be active and engaged, but I also honor the times when I can do nothing else but watch Marvelous Mrs. Maisel for several hours in bed.
If you hadn't become a musician, what do you think you'd be doing?
Trying to be an actor…. 🙁
Can you share one of the best or worst reactions you have gotten as a result of your music?
"You must be some kind of spiderwoman." 🙁 – guy at open mic
"Your voice is like a French horn." 🙂 – Karl Blau