Tell us a little bit about yourself and what you do. The three of us, as Dehd, make minimal pop music. It's an outlet for us to tackle love, relationships and the world beyond. It's a mixture of fun, hypnotism and the power of human voices joining together.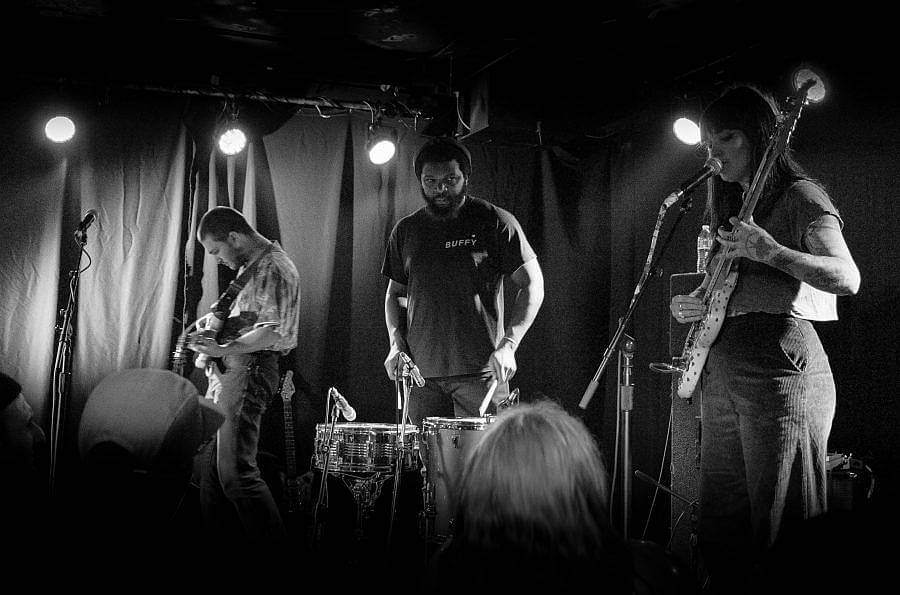 What made you decide to make music together? It didn't take much really. Emily and I (Jason) wrote some songs to start, just while hanging out. It was pretty clear from the start that we had chemistry. We played a few shows as part of a sort of working vacation to the Southeast and then asked Eric to drum once we got back home. Eric is really the piece that made us a real band. And it's always been my dream to play in a band with a stand up drum kit.
How has living in Chicago affected your music? I would say the community is the single biggest factor. Everyone is so supportive and goes to each other's shows. It's incredibly open minded too. I feel like a broken record when answering this question, but it's true! You can see so many different performances here and lots of perspectives to be inspired by. It's also the best city for summers. I think there's some of that hair down, wild wind energy blown into our music.
What is the story behind the name "Dehd"?  Dead was already taken.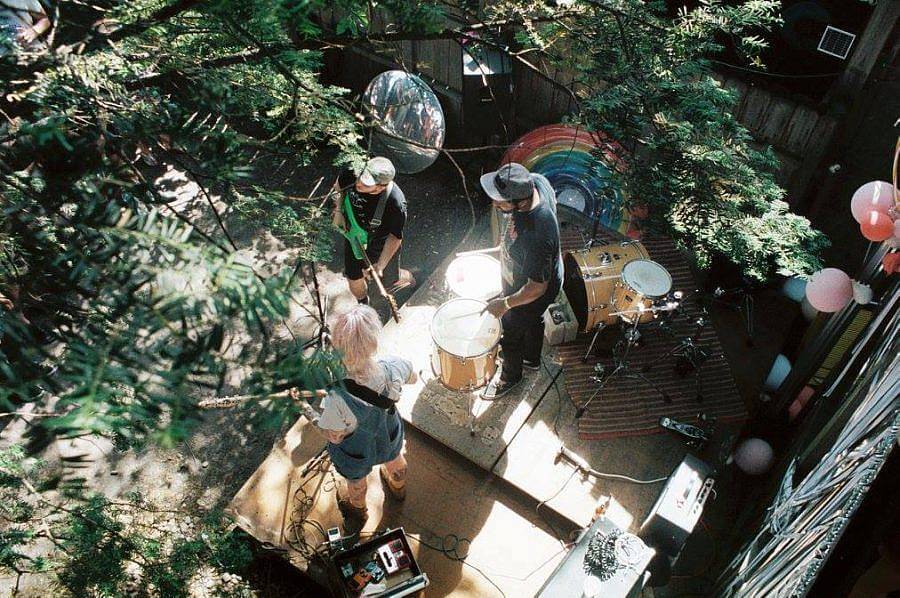 What kinds of things are influencing your music right now? Certain post punk records, Cate Le Bon. . . Emily has been really digging into some Latin psych and french house. Mostly things with heart and a little bit of magic.
What are some recent, upcoming or current projects you are working on? We have a very cool, very fun tour planned with one of our favorite bands – Flasher! They're from DC. They made a really incredible record that is out in June, so we're hitting the road together. Other than that we're always writing new songs and are currently trying to find a home for a new record entitled Water. We made it over last Summer/Fall and are very proud of it.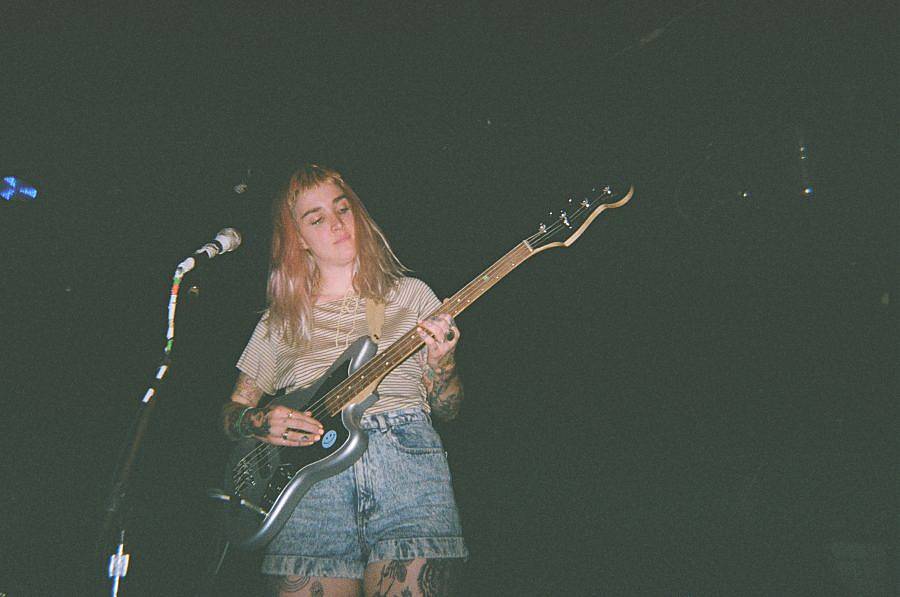 Who would you ideally like to collaborate with? As I hinted at earlier, Cate Le Bon has been such a source of inspiration and admiration, I would love to work with her on the recording side of things. The sounds she creates and captures are wild, free, new and at the same time so familiar. She produced a record by Tim Presley last year called the Wink that really rocked me.
What do you want a listener to walk away with after hearing your music? They should feel like they're walking on a cloud.
What is one of the bigger challenges you and/or other musicians are struggling with these days and how do you see it developing? It seems to me one trend that is and will be a challenge for musicians, and I'd argue most artists today, is the connectivity of the internet and its tendency to cause homogenization. With things like Instagram and Spotify, it's more and more common that we as creators who use these services see and hear a lot of the same things. The trending songs, the Instagram famous designers/artists/musicians. The more views, the more viewable and the more of it we see. It's so easy to absorb these styles and sounds without even thinking about it, and I suspect it's why a lot of things start sounding and looking more the same. It's just a common reference point we all share. I believe the biggest challenge is finding your own voice, amongst all this cultural noise. It's important to find something that is exciting to you, find a sound or a squiggle that resonates through your core, and do it for you. People will notice too.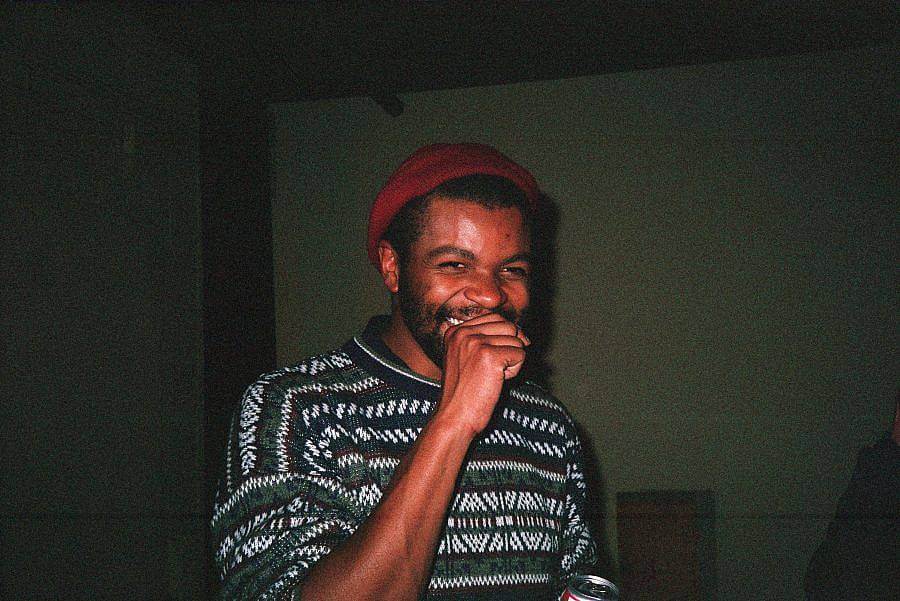 What is your snack/beverage of choice when recording? It's sort of a three tier flight: coffee, topo chico, gatorade (for energy).
What do you do when you're not working on music? I play music and write songs for a couple other projects, and with my spare time I run sound for some bands and at a couple venues around town. Emily is an incredible artist (a million bands, ie. Lala Lala, Vail) and has for the last couple years really become an amazing tattooer, inking all over the world. Eric is the world's nicest, yet toughest door person in town, usually giving his time to the Empty Bottle. He spends his free time building his encyclopedic knowledge of the TV series Buffy. No one knows it better.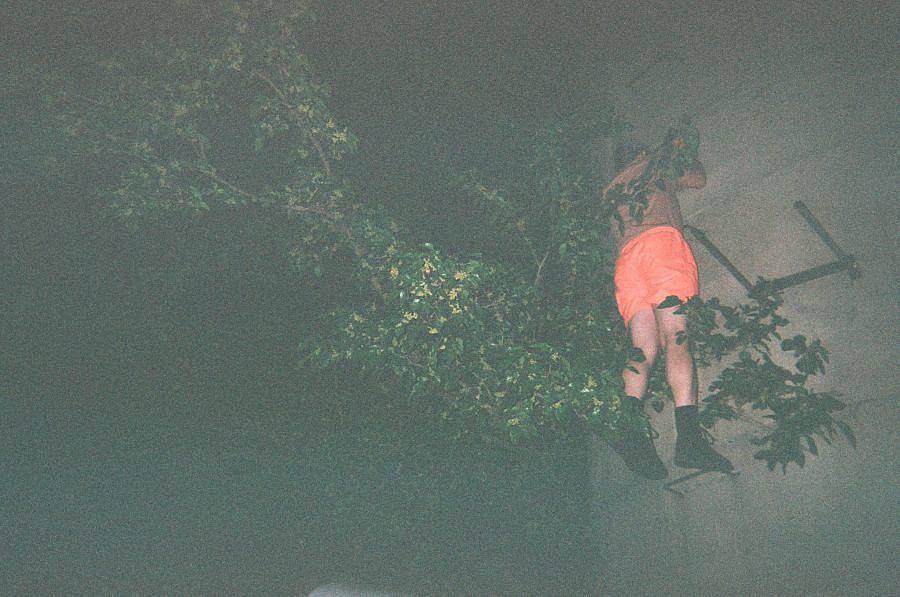 What are you really excited about right now? Spring!
What's something that people would be surprised to know about you? We actually know how to play our instruments, it only sounds like we don't sometimes!
Can you share one of the best or worst reactions you have gotten as a result of your music? Easily the worst reaction was our first show at the Burlington in Chicago a few years back. There were probably only 20 or 30 people and a guy just heckled us nonstop. "Stop playing music," "Stop," "Please, stop," "Die." That sort of thing. That made me feel like a real punk band, inspiring such disgust.