Tell us a little bit about yourself and what you do. I am a career-changer and autodidact. I went to law school, worked for galleries and wanted to go into art law. In the middle of my studies, I founded DAS CAPE MÄDCHEN sort of by accident. People were buying the first capes literally off my hands, so I started the label out of pure joy and curiosity. Now, eight years later, "my baby" has become a solid business and I ended up in the fashion industry. Let's see what happens next! I am a rather interdisciplinary person.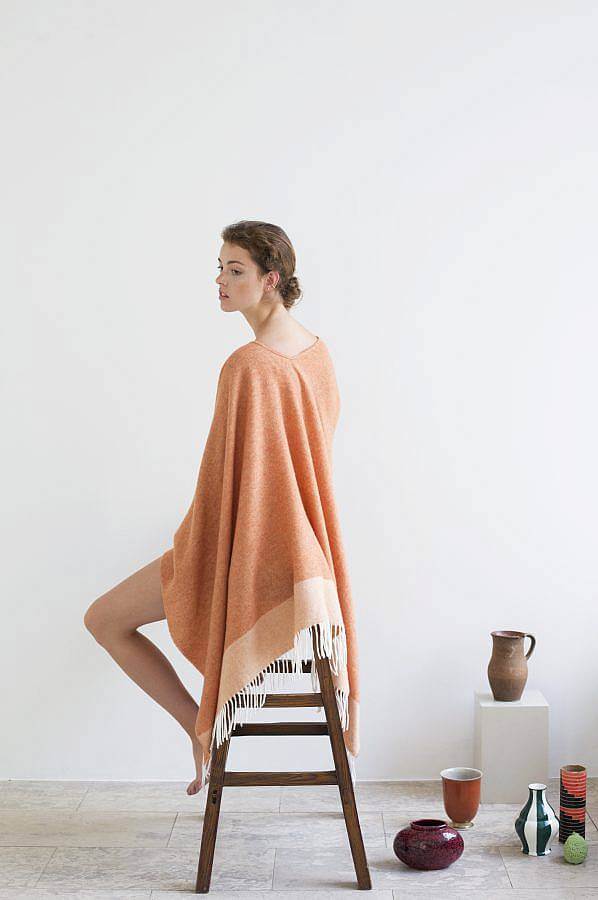 What are some recent, upcoming or current projects you are working on? Lately, I have been realizing more and more how strong my passion for rare fabrics, old ceramics and beautiful objects in general is and what a profound affect it has on my creativity. For example, things like ikat silk and bowls from Uzbekistan. At the moment, I am preparing the website in order to share my love for unique objects with the rest of the world. For FW'18, I also collaborated with a gifted Spanish goldsmith over a brooch project, which I am very excited about.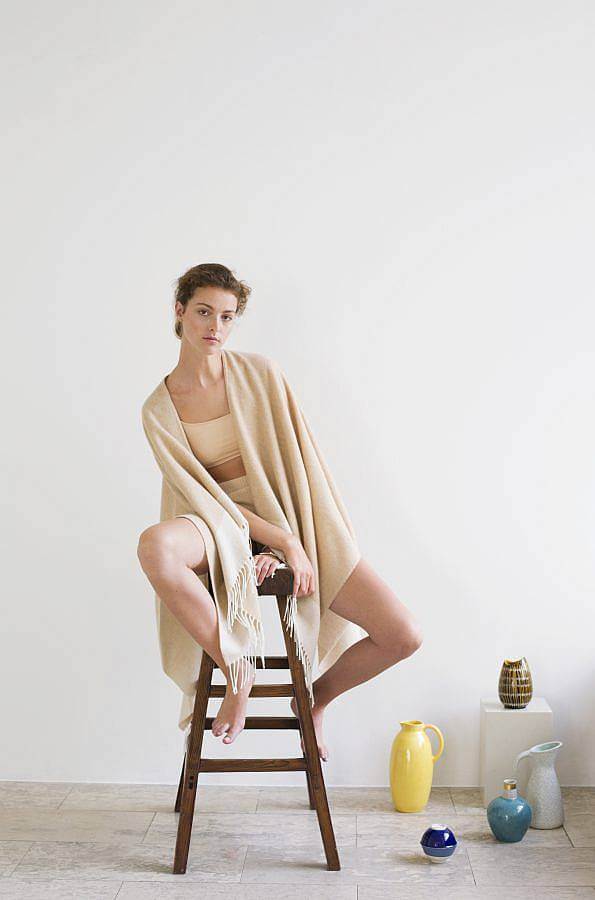 How did your interest in art or fashion begin? I guess my parents – strong aesthetes themselves – 'woke' my appetite for art and design in particular just by living it. When I was small, my mum would take me to every museum and my dad would become intoxicated with the perfect shape of a chair. My interest in fashion took much longer though, and I am still floating between different worlds.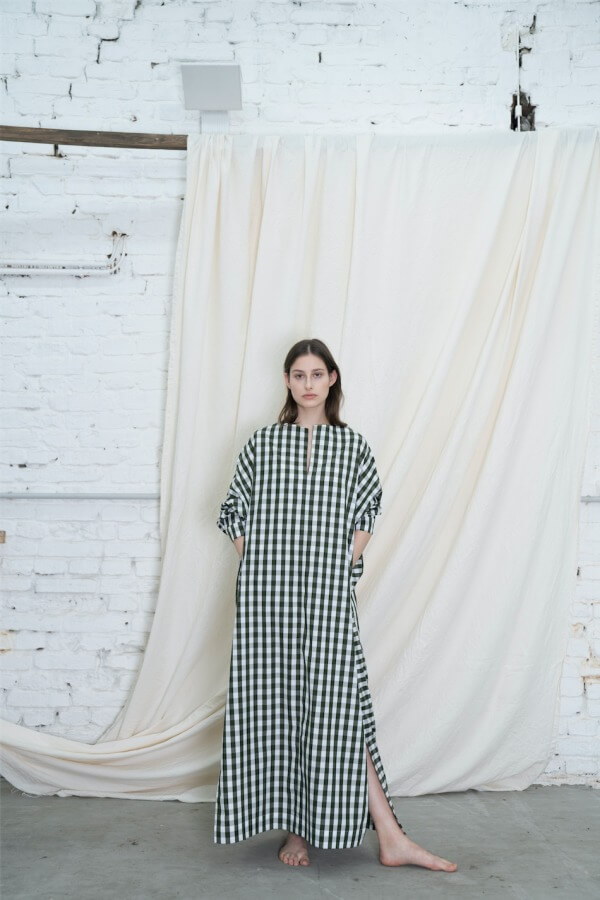 If you had to explain your work or brand to a stranger, what would you say? DAS CAPE MÄDCHEN is a Berlin-based niche label with a strong focus on capes. My grandmother and mother loved their capes, though they had disappeared completely from the modern wardrobe. So when I came across a beautiful one in Italy, that's when the label began. For me, the cape embodies beautiful simplicity. It is a one-size piece that fits every woman and is an accessory with unlimited options.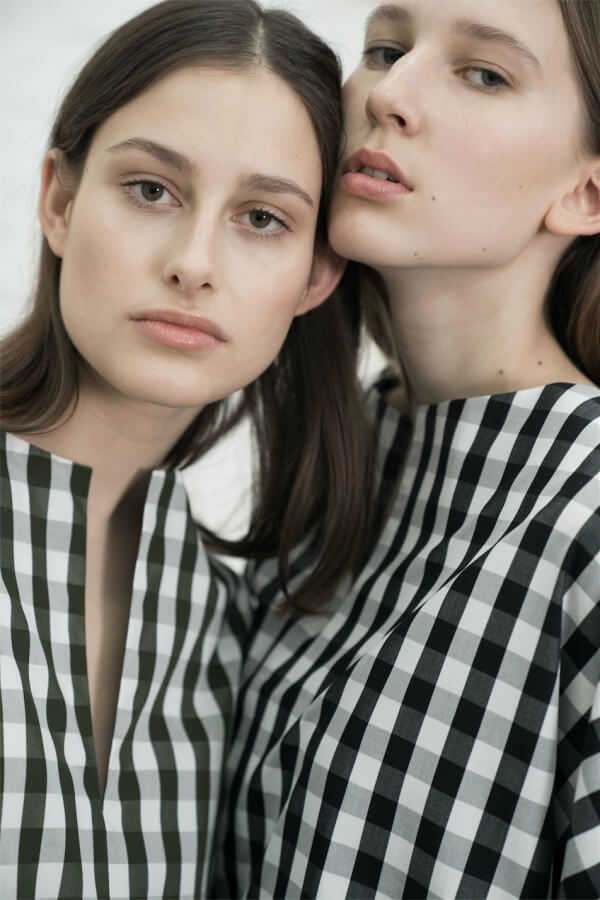 What artists or designers are you interested in right now? Josep Font from Delpozo, Dries van Noten, Jonathan W. Anderson and Maryam Nassir Zadeh are my all-time sources for inspiration. Joan Didion, the writer, as well. They make me dream.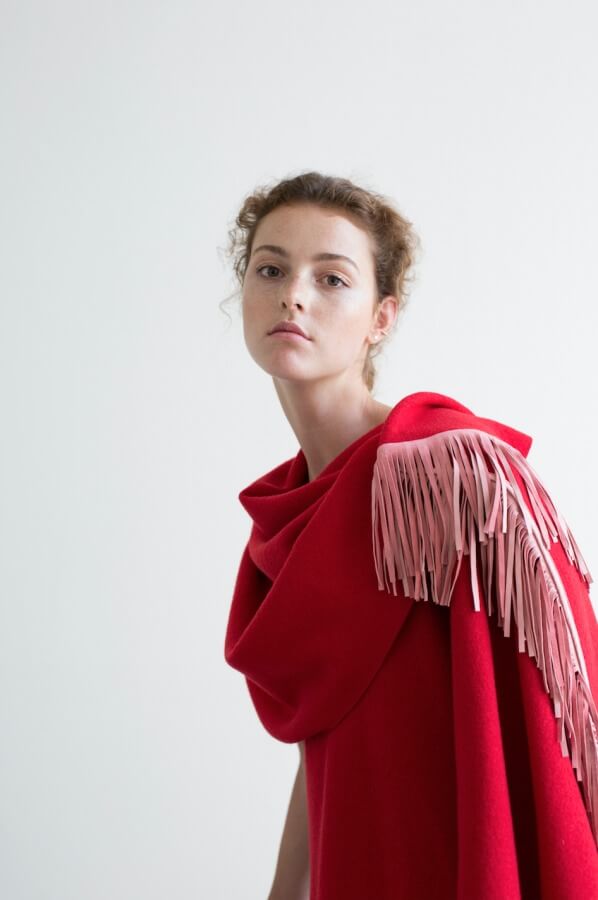 What's your favorite thing about your city? Berlin lets you do your thing. This city has so many layers and communities; there is no predominant establishment. It is all in the making and thus open to everyone. I feel free here, Berlin lets me breathe, which is very important to me. It allows me to take on all kinds of personas and this ultimately brings me closer to myself – I hope.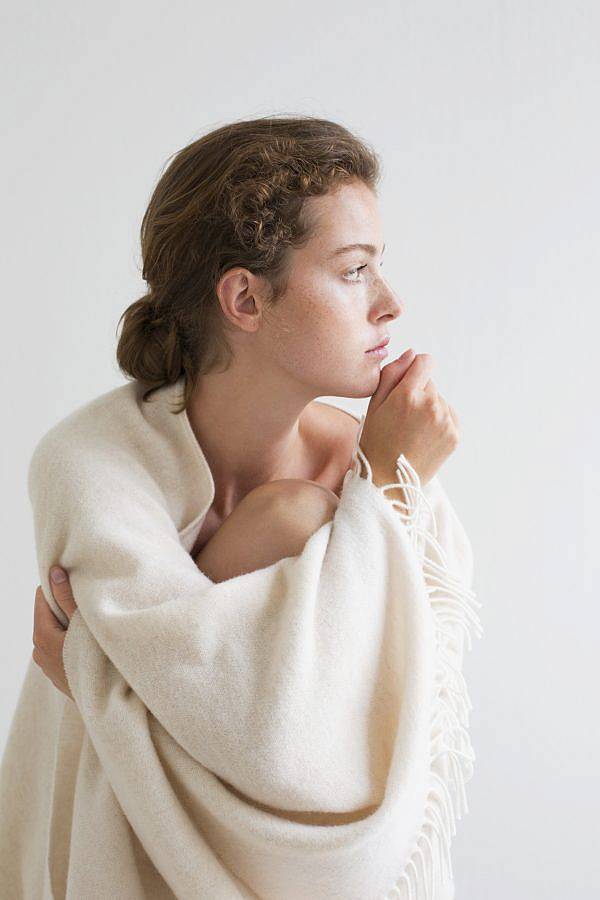 Tell us about your work process and how it develops.  I always start with the shape of a piece, the way I want it to form a woman's silhouette and how I want the fabric to fall. Then comes the color. For the technical details I need professional help, since I have no academic fashion background. I am very much interested in working piece by piece, like a modular system. Instead of offering a wide variety of clothes, I prefer to deepen my knowledge around one product at a time. That's just my pace.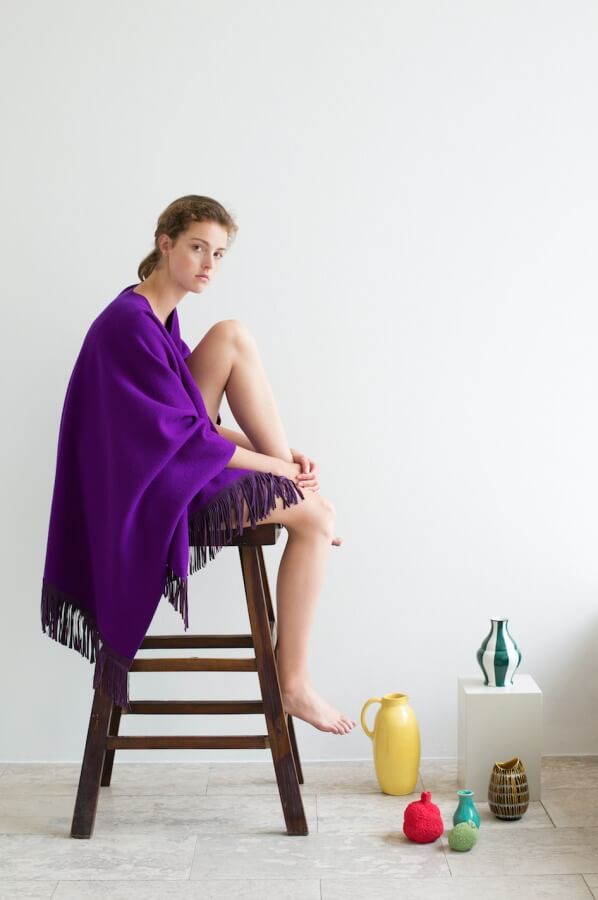 What was the last collection you saw that stuck out to you? Even two years later, I still can't get over the beauty of Dries van Noten's SS'16 collection.
What is your snack/beverage of choice when working in your studio? Bread.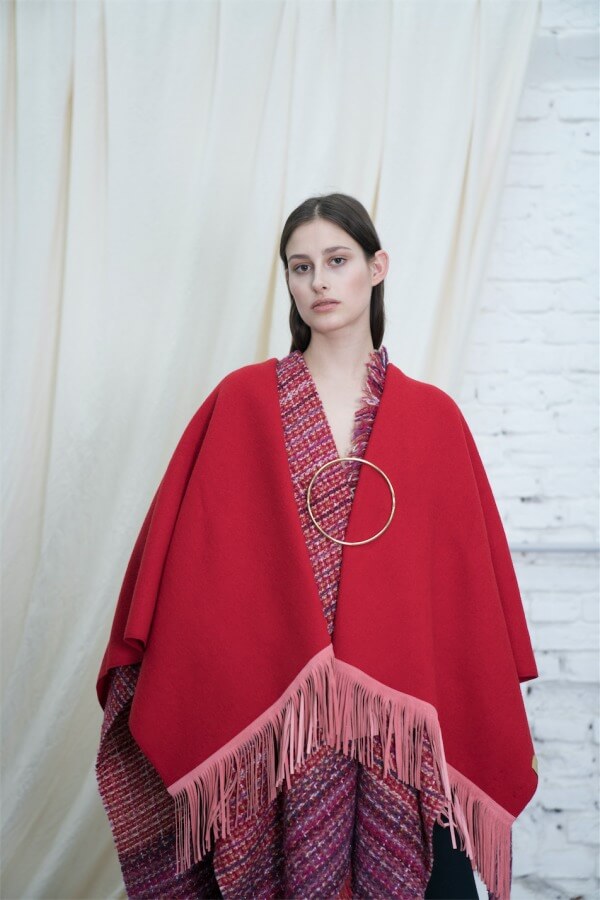 What are you really excited about right now? I am over the moon about launching our very first ready-to-wear collection in April! We transferred the benefits of a cape into a new piece: the caftan dress. Now we can accompany women through warmer days as well.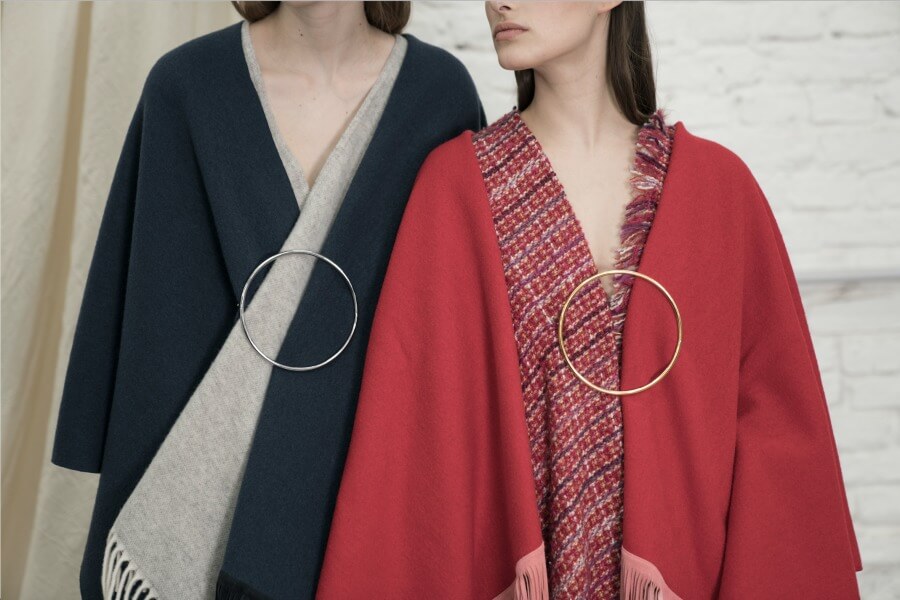 If you hadn't become a designer what do you think you'd be doing? A bookseller, I just love books. I love reading them, talking about them and how they feel and surrounding myself with other people's ideas captured in words. A delicately-bound edition can make my heart jump.