Tell us a little bit about yourself and what you do. I'm a 29-year-old fashion designer, teacher, creative director and the mother of a dragon (Mimi, 5 years old).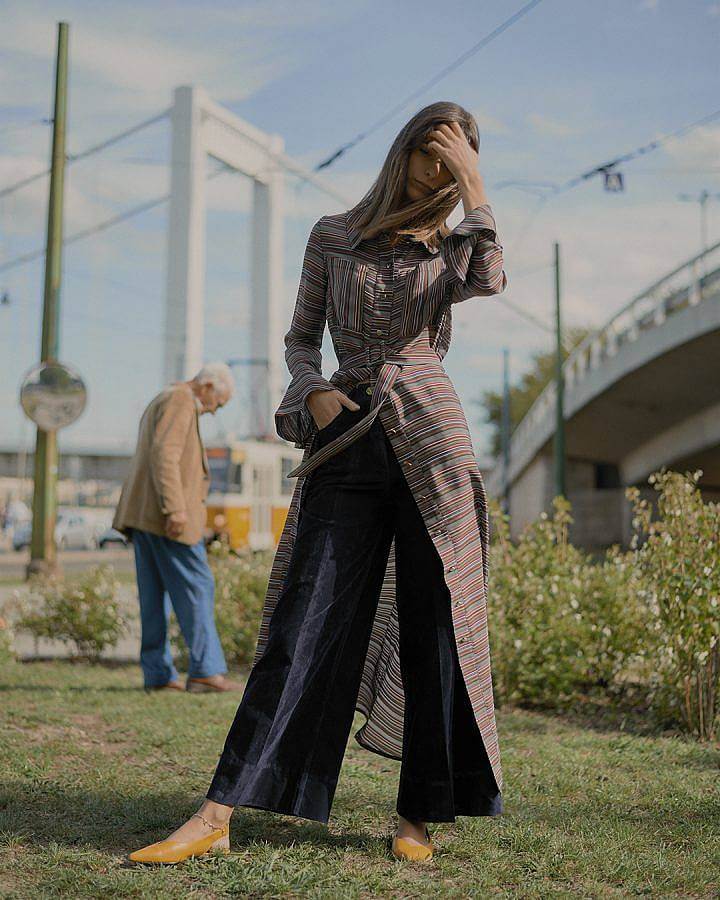 What are some recent, upcoming or current projects you are working on? The AW18 collection sales season is just about to start and we are also showing in Shanghai and Budapest. These days, we've been busy putting finishing touches on each piece. The first pieces of the SS18 collections have just landed in our web shop, so we are also busy with production and shipping to our distributors.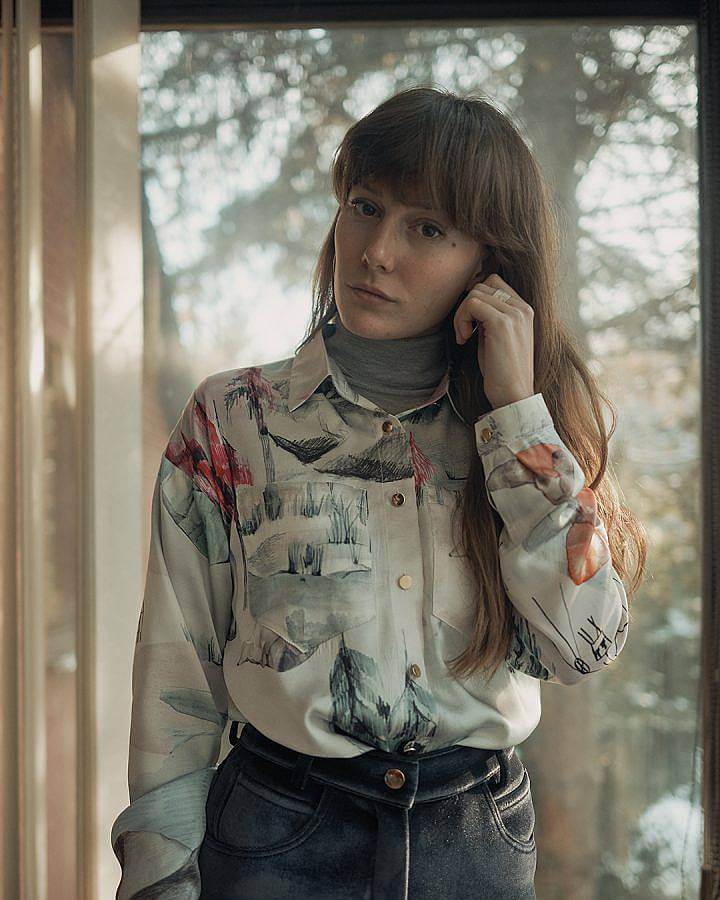 How did your interest in art or fashion begin? I studied a year in the US when I was in high school and took lots of art classes. I just fell in love. I've always been drawn to floral prints and textiles from the post-socialist era. I was surrounded by them as a kid and always found them really pretty.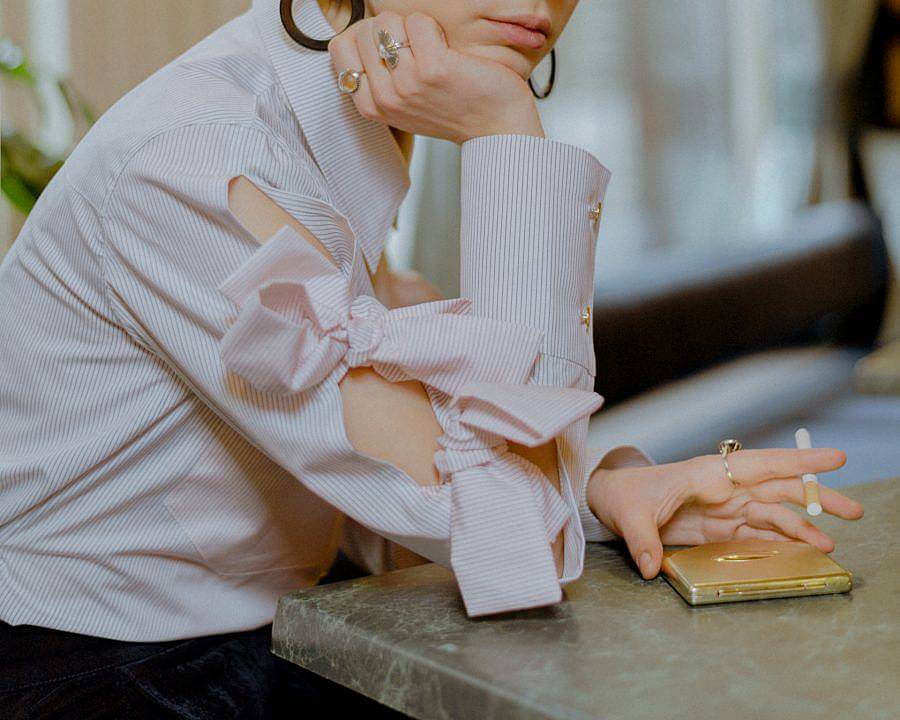 Number one fashion don't? Not being nice or kind.
If you had to explain you work or brand to a stranger, what would you say? Mixing Eastern European post-socialist aesthetics with high fashion and top-notch minimalism, and also, recognizable prints that stand out.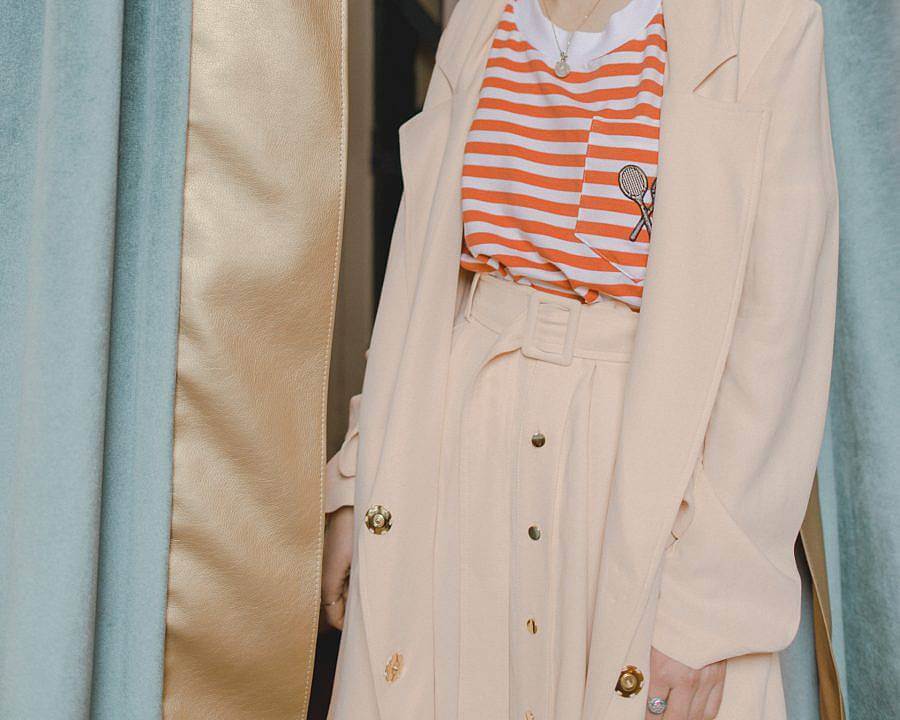 What materials do you use in your work and what is your process like? I love natural fabrics like silk, cupro, cotton, wool and viscose. I'm always looking for a bloomy touch on the skin.
What's your favorite thing about your city? My apartment. I love being at home.
What are your thoughts about the fashion scene in Budapest? It's evolving.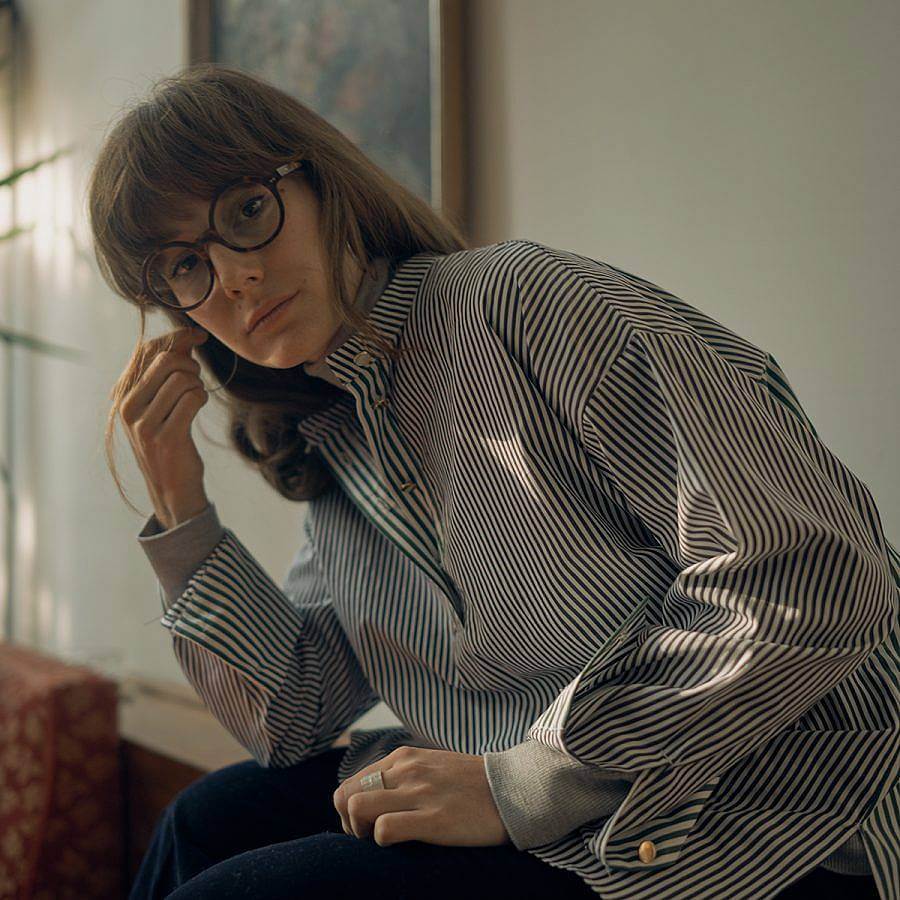 What was the last collection you saw that stuck out to you? Stella McCartney has always been my favorite.
What is your snack/beverage of choice when working in your studio? There is the loveliest café down the street with the nicest people. I get my favorite coffee there every day, I'm kind of addicted to it.
What are you really excited about right now? Life.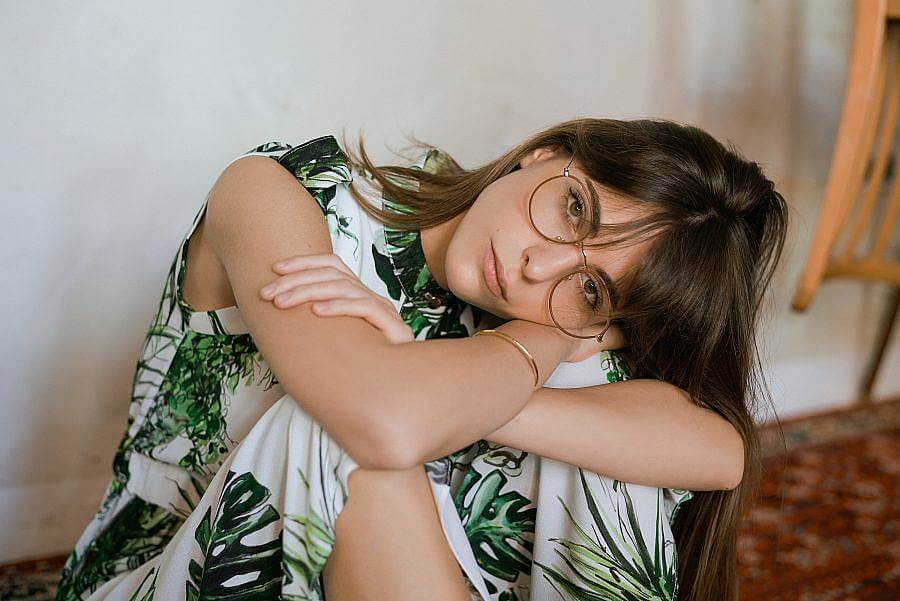 If you hadn't become a designer what do you think you'd be doing? I'd be a volleyball player.
What are you listening to right now? I'm in love with the 20's Japanese Jazz & Salon Music album by Koichi Sugii. It's beautiful and happy.