Can you tell us a little bit about yourself?
I am an Australian artist who has been living in Chicago since 2014. I rely on a lot of chance encounters to guide what I do. My aim is always to be responsive to the social and material conditions in which I'm working. For that reason, the artwork I make can vary quite a lot. It has ranged, for example, from an hour-long action testing lightbulbs at an artist-run gallery (at DEMO Project in Springfield, IL), to a four-year experimental project space in the back of a convenience store (The Back Room at Kim's Corner Food).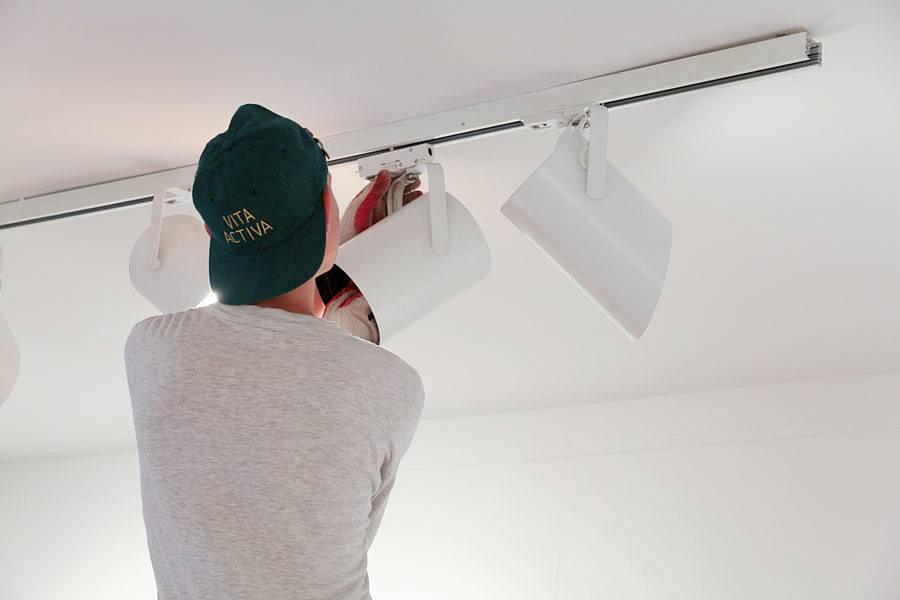 Who are some of your favorite artists/writers/thinkers?
I've always admired writers and filmmakers who were able to respond directly and poetically to historical conditions. I'm thinking especially of George Orwell, Hannah Arendt, Chris Marker and Harun Farocki. In the realm of contemporary art, I'm drawn to those who challenge the divisions of labor, materials and time conventionally imposed by the art field: artists like Maria Eichhorn, Bernard Brunon, Mierle Laderman Ukeles, David Hammons, Lee Lozano, Raivo Puusemp and Mladen Stilinović.
Can you talk about your recent work at Rainbo Club?
Last fall, Jesse Malmed invited me to be part of a show he was curating at Rainbo called You Walk Into, which engaged with the idea of the bar joke. When I have to respond to a project, I always start from the same question—how can this artwork be useful? The show happened around the time of the first frost, and I had just picked the luffa gourds from my garden. To reach maturity, Luffa needs a lot more time than our growing season typically allows. If you want sponges, you need to dry them off the vine. I figured there was no better place to dry out than at a bar (ahem), so I strung them up on the walls at Rainbo and called it Drying Out. When the show ended, I peeled the dried luffas, cut them into sponges and gave them to friends.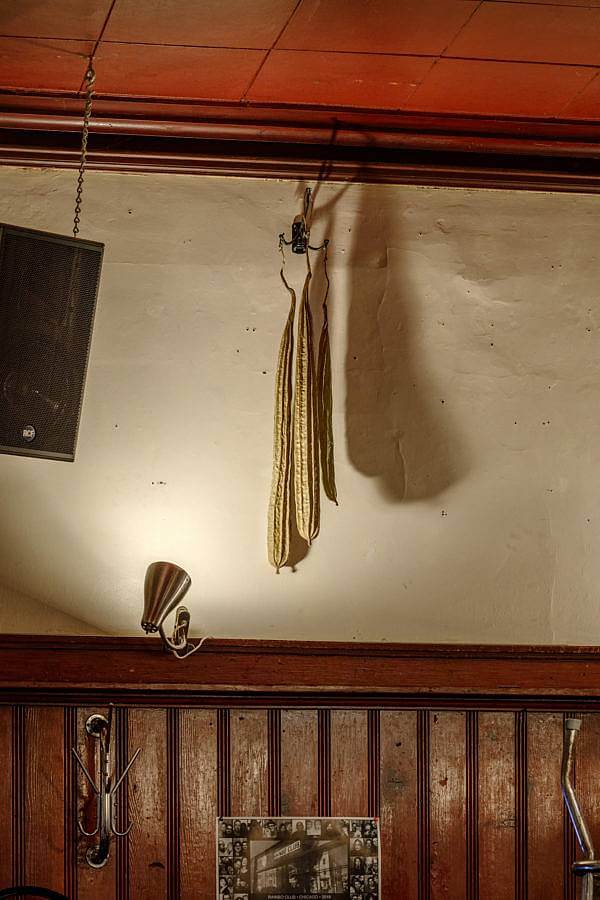 Your work is able to traverse a fine art context and a more "commercial" one (Kim's Corner Food, publications, t-shirts, use of mass-produced objects, graphic design). How do these realms mesh for you?
Well, "commercial" means something like "concerned with the interchange of goods." I've always been interested in exchanges that take place at a small scale—neighborhood commerce, informal economies, amateur bootlegging. We usually take commerce in the contemporary art world to mean something else. But I see culture as a huge spectrum of different kinds of exchanges.
Whatever medium I'm working in, I've become more interested in making things that can live a kind of double life, both 100% an artwork and 100% a functional object or action. Like the shopping baskets I made for Kim's Corner Food—there is a set of them that exists as an edition that has been exhibited and collected, and there is another set that is used day-to-day inside the convenience store.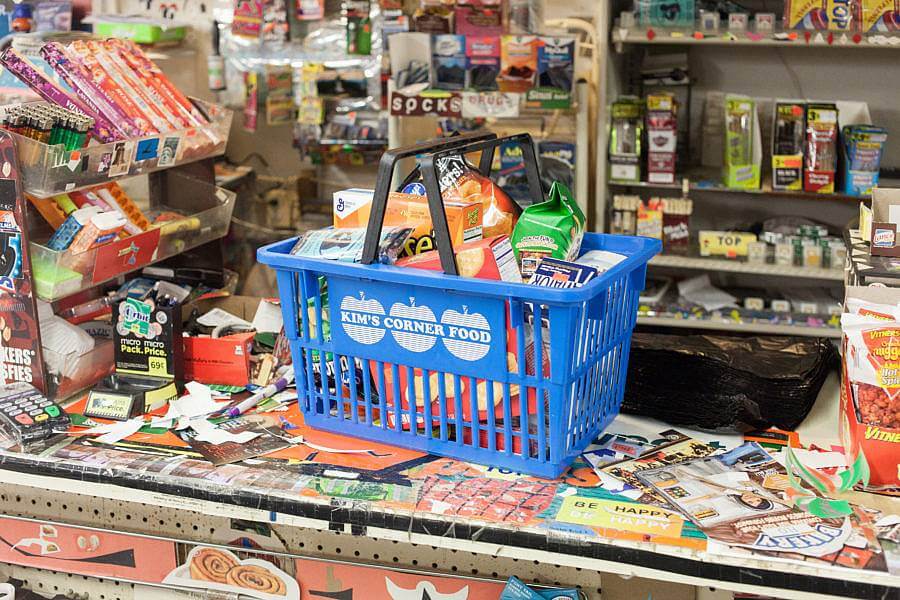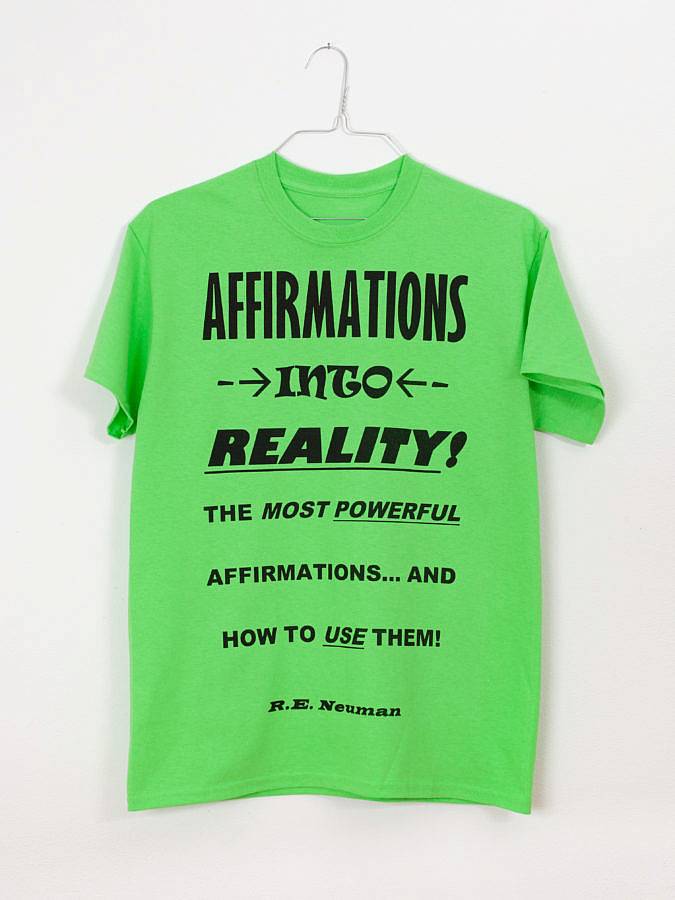 What are you reading right now?
I just started reading This Life by Martin Hägglund. He argues that value and meaning in life is entirely dependent on its finitude. Since mortality is on our minds, I'm looking forward to thinking about our possible futures through Hägglund's writing. I also just finished Clade by James Bradley, a near-future dystopian novel set mostly in Australia, full of extreme weather and global pandemics (a little too close to home). On my nightstand I've got A Handbook of Disappointed Fate by Anne Boyer, and The Good Life by Helen and Scott Nearing. Day-to-day, on the COVID-19 crisis, I'm eagerly reading or listening to anything by Naomi Klein, Masha Gessen, Keeanga-Yamahtta Taylor and Mike Davis.
Have you seen any recent shows or exhibitions that have stood out to you?
Before everything was canceled or postponed, I'm glad I was able to see one of the films in the Tsai Ming-Liang retrospective at Doc Films, Alex Chitty's cheeky installation at the MCA, and Gwyneth Zeleny Anderson's hilarious work in Return to the Everywhere at Weinberg/Newton Gallery.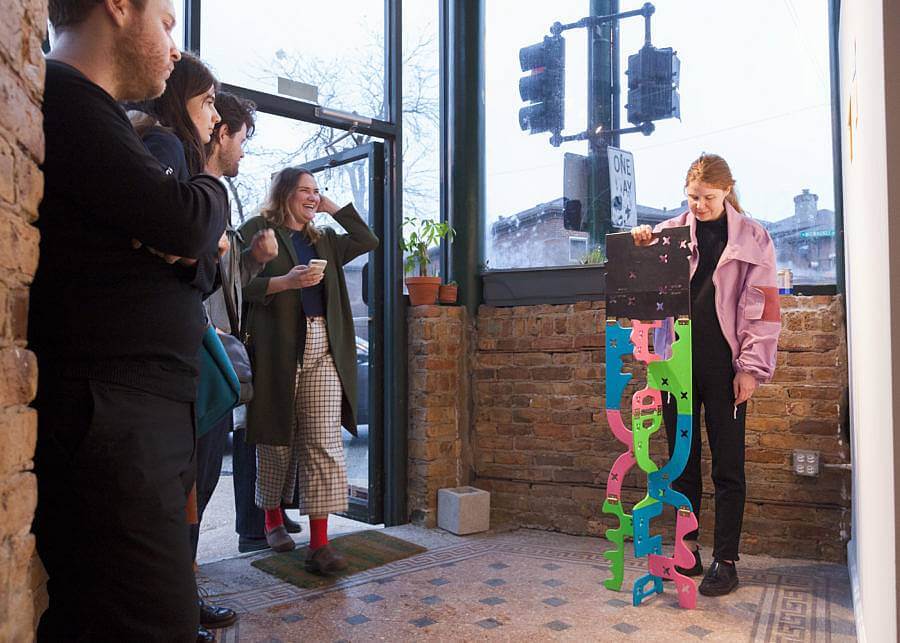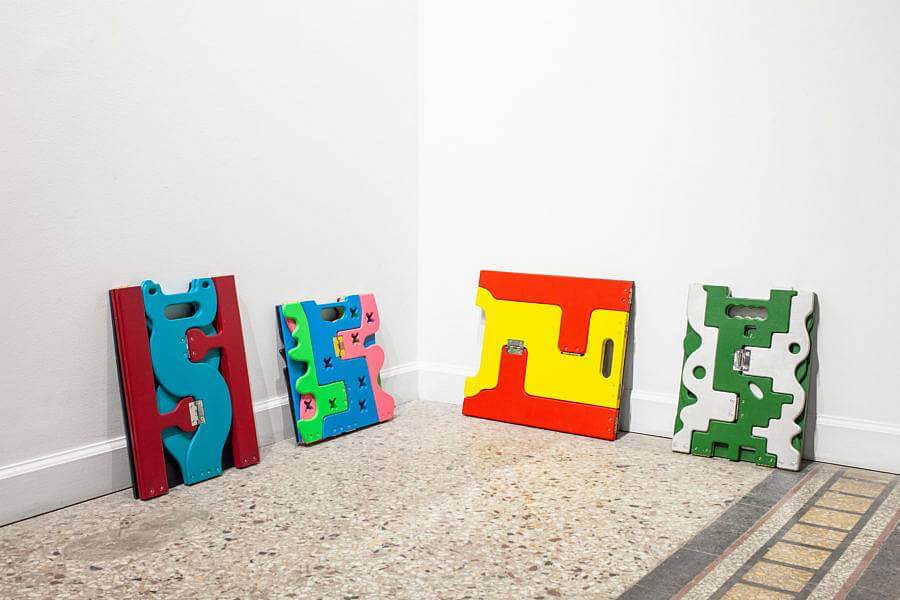 In light of Covid-19 and the current shelter-in-place order in Chicago, what have you been doing at home? Have you started any projects?
At home I'm lucky to have a vegetable garden that's always been a refuge and a sort of personal laboratory. This will be my fifth year growing food at home, and it feels more important than ever. Right now I'm tending seedlings inside and outside, sowing seeds, burying food scraps for the worms, and cheering on the spring.
I'm also starting to return to the materials I have at hand, instead of dreaming up ambitious new projects. But I would also say that since the crisis began, I've been more interested in organizing than producing. Maybe this will dovetail with new modes of creative collaboration, but it's early days yet.
What was Plinth Projects?
Plinth Projects was an artist-run public art program in Melbourne, Australia, that I co-founded and co-directed in 2013 and 2014. In the middle of Edinburgh Gardens, one of the most popular parks in the city, was a large pedestal that had been empty for about a hundred years. My collaborator Jeremy Pryles and I pulled together some funding and a group of artists and curators, and we invited artists who had never shown work outdoors or at a large scale to make work on or around the plinth for one-month exhibitions. Each project was launched with an opening picnic, and celebrations continued across the street at a cosy local wine bar.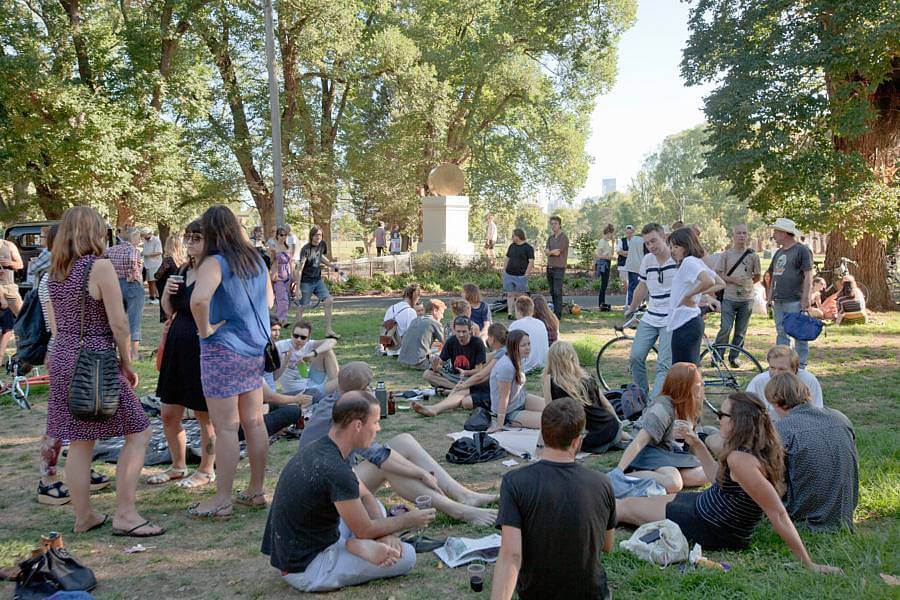 What's it like to be living and working in Chicago, especially after moving here from Melbourne?
I could be glib and say that Melbourne taught me to act like an artist, but Chicago taught me to feel like one. I love Chicago, and I love the community I feel part of. It's incredibly welcoming and supportive. For someone who thrives on collaboration, it's so great to work in a place where the dominant mode of practice is not individualistic and competitive. I hope this means we'll be able to support each other through this crisis, and rebound after the worst of it passes.
Who would you love to collaborate with?
There's a certain purveyor of plumbing services whose hand-made signs show up in many neighborhoods in Chicago, including mine. He has somewhat of a fan club, including some friends of mine. After we've weathered this storm, I'd love for us all to get together and plot something new, and silly. We're going to need to have some fun.