Can you tell us a little bit about who you are and what you do?
We are cousins who, after growing up in our fathers' factory, wanted to start a business with the same values of familial manufacturing and the dream of creating a beautiful project. We're inspired by our fathers' drive for entrepreneurship and creation. We create high-end bags using PVC fabric created in the factory.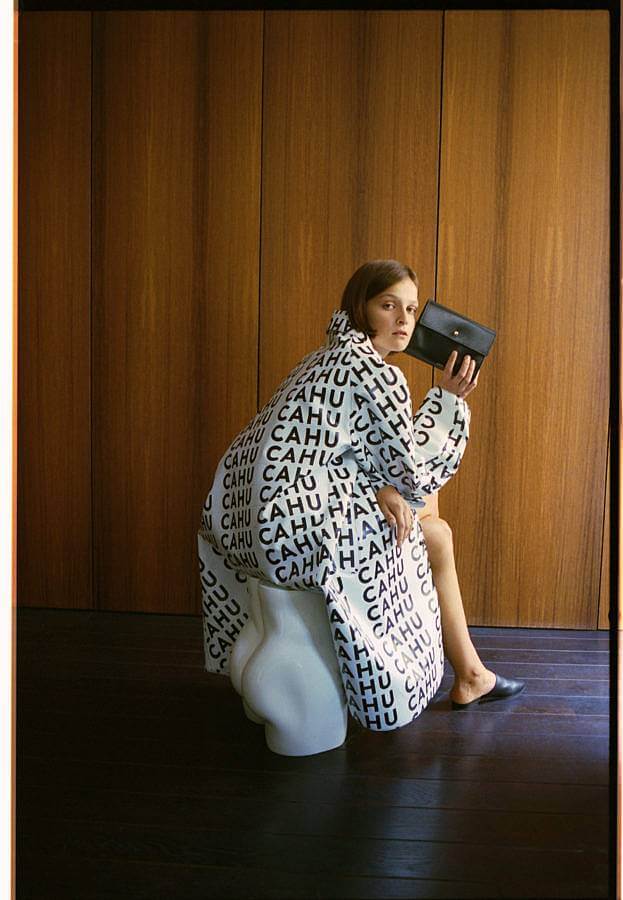 What are some recent, upcoming, or current project you're working on?
Maison Kitsuné X CAHU launched in February. We also created a bag to benefit Le Secours Populaire, which is an organization in France that helps funds children's summer activities. A portion of sales will be donated to Le Secours Populaire. We also shot a video for this project that was coproduced with Wanda Productions, with music by Philippe Katherine.
We've also launched some other collaborations. We did pop ups with Facon Jacmin and Ault Studio, created a bag with both. Facon Jacmin x CAHU uses recycled PVC and denim. The Ault Studo x CAHU bag is being released around the same time as our menswear show and is inspired by the same themes as that presentation.
Finally, we're launching a new label soon called Chateau CAHU. The products will be vegan, recycled, and made in France.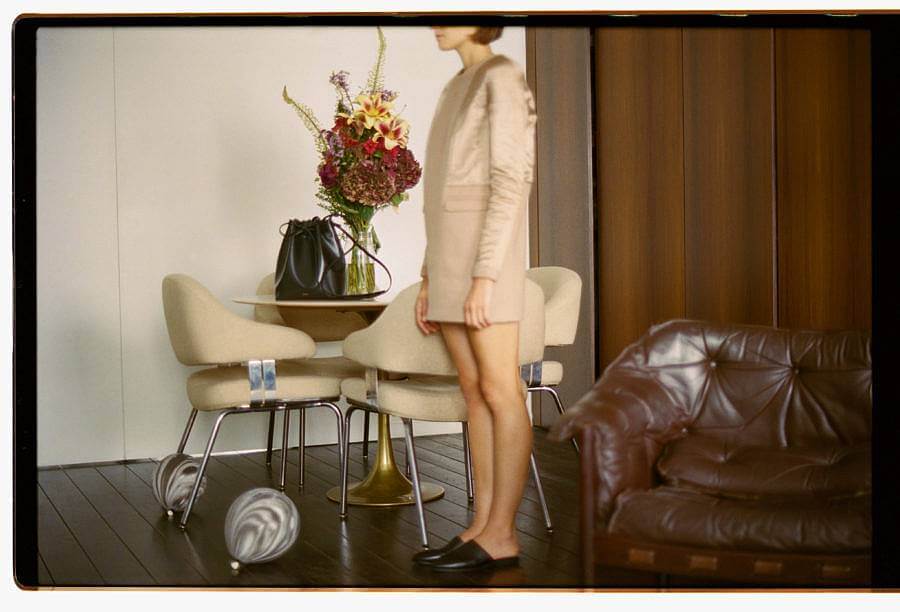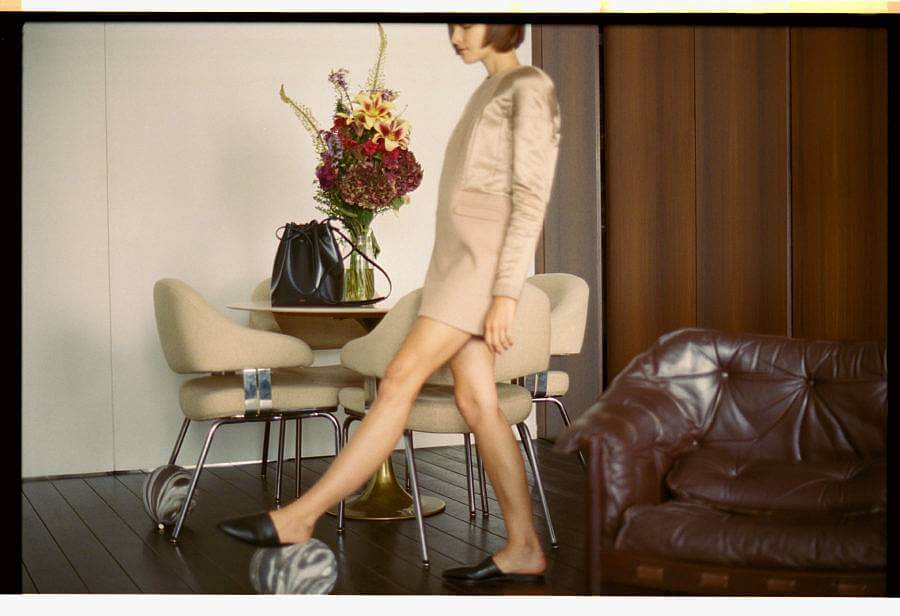 How did CAHU start?
CAHU came to fruition after a couple years of planning and conceptualizing. We finally created our first collection and started to sell it at Le Pretemps Haussman, Galeries Laffayette, and Montaigne Market. We were sponsored by the fashion festival La Villa Noailles at Hyeres, and began working with the artist Alexandre Benjamin Navet. We began showing up in magazines, and are now doing more with the help of Maison Kitsuné
What would be your dream collaboration?
Our dream would be to do a collaboration with Maison Martin Margiela.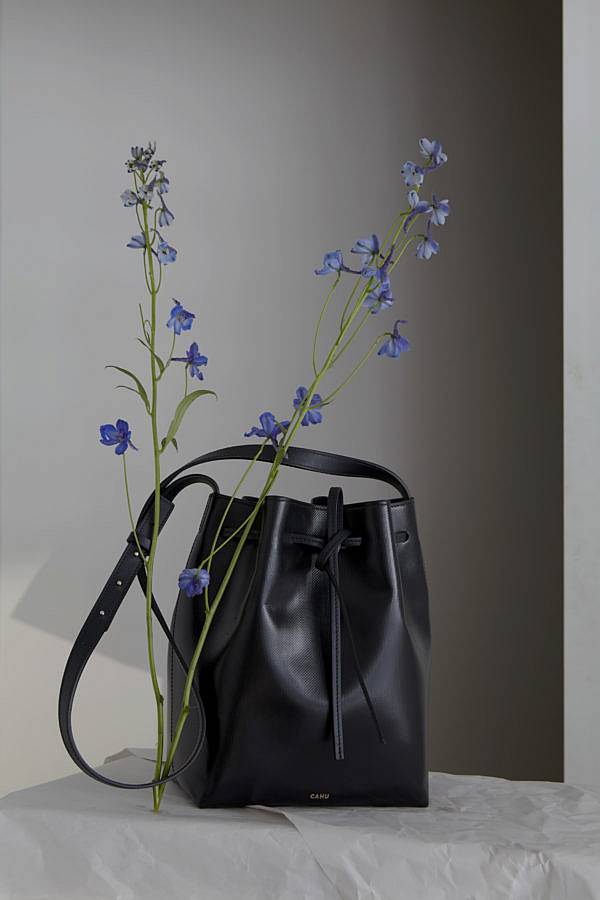 Can you tell the story behind your use of PVC fabric and why it's important to you?
We grew up in our dads factory: it's our childhood.
We wanted to create a business like our fathers did, and with our two skills together starting a leather goods brand was perfect. And using the PVC fabric was a natural progression.
Do you see instagram changing the fashion world/industry?
Instagram is obviously huge in fashion and is important and helpful or us. We do a lot of photoshoots to help tell the story of our products, so instagram is helpful to get those out there and relate to our customers. It helps us translate our brand to an online platform because it's so beautiful, clean, and handy. Many of our customers find us through instagram and it makes it easy for them to get in touch with us through dms.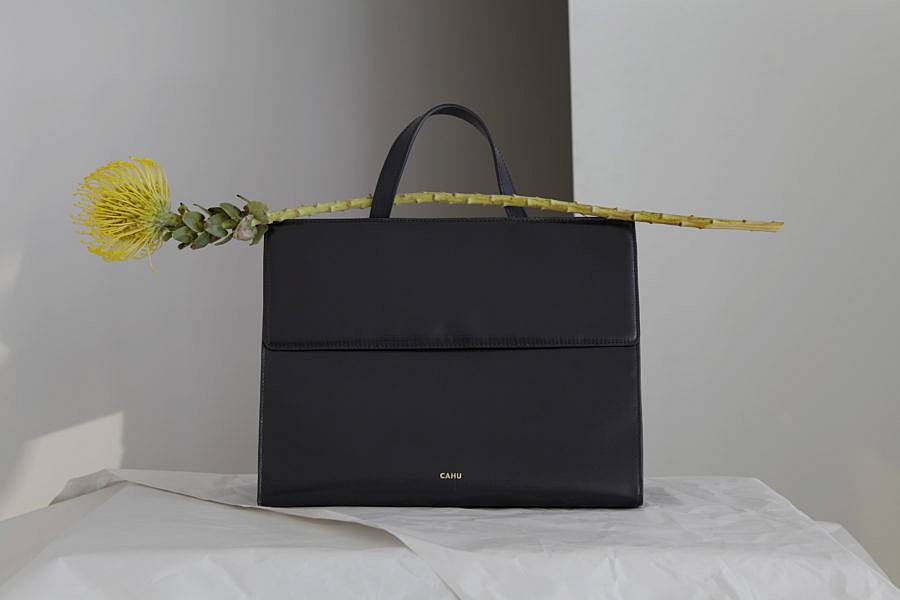 Which artists or designers are you really into right now?
Martin Margiela, James Brodribb, Caroline Belhumeur, Renaud Cambuzat, Bardia Zeinali,  Swivet Studio.
How does living and working in Paris affect what you do?
Our brand is really focused around Paris because they're made with Parisians' lifestyle in mind. They can be taken to work, on a scooter, taken out at night. Our bags are high end, but they're also casual and chic, which is how we see Paris as a city too.
How do you begin to design a bag? What design elements are most important to you?
In our bags we try to embody the life of the person that will wear it and make sure it fits versatile needs and a versatile lifestyle. We want to design a light and useful bag. We think of designing a bag like cooking or any creative process, we design what we want, get the materials, cut and prepare them, make a prototype, and continue from there.
Was it difficult to start a business?
Logistically, starting a business is difficult. Everything is expensive when you're first starting out because you have to produce small quantities of products, which is expensive to supply. When you gain more funding and have found the right suppliers for what exactly it is you need, you can begin  to run more like a large business.
What's the last show or collection you saw that really stuck out to you?
We don't have one in particular, but we love to follow the Saint Martin school students show and L'école belge for example. But we also love to look at large brands like Dior and Chanel.
What are your top 3 favorite or most visited websites?
Instagram, pinterest, and C2j Loisirs (Chateau CAHU is made from their leftover material).