Tell us a little bit about yourself and what you do. I identify as a sculptor, despite the fact that I spend most of my time with a paintbrush in hand. My practice largely revolves around an exploration of the replica and what it means to remake an object. I am drawn to working with unspectacular things, like bottles of Cheez Whiz, scrub sponges, a toilet plunger, office supplies – the sort of things we filter out of our day-to-day field of vision. These objects become the basis of large, sometimes sprawling, installations. My interest in the replica is less about the actual objects I am replicating, and more about addressing questions of perception, materialism, language and the power of association.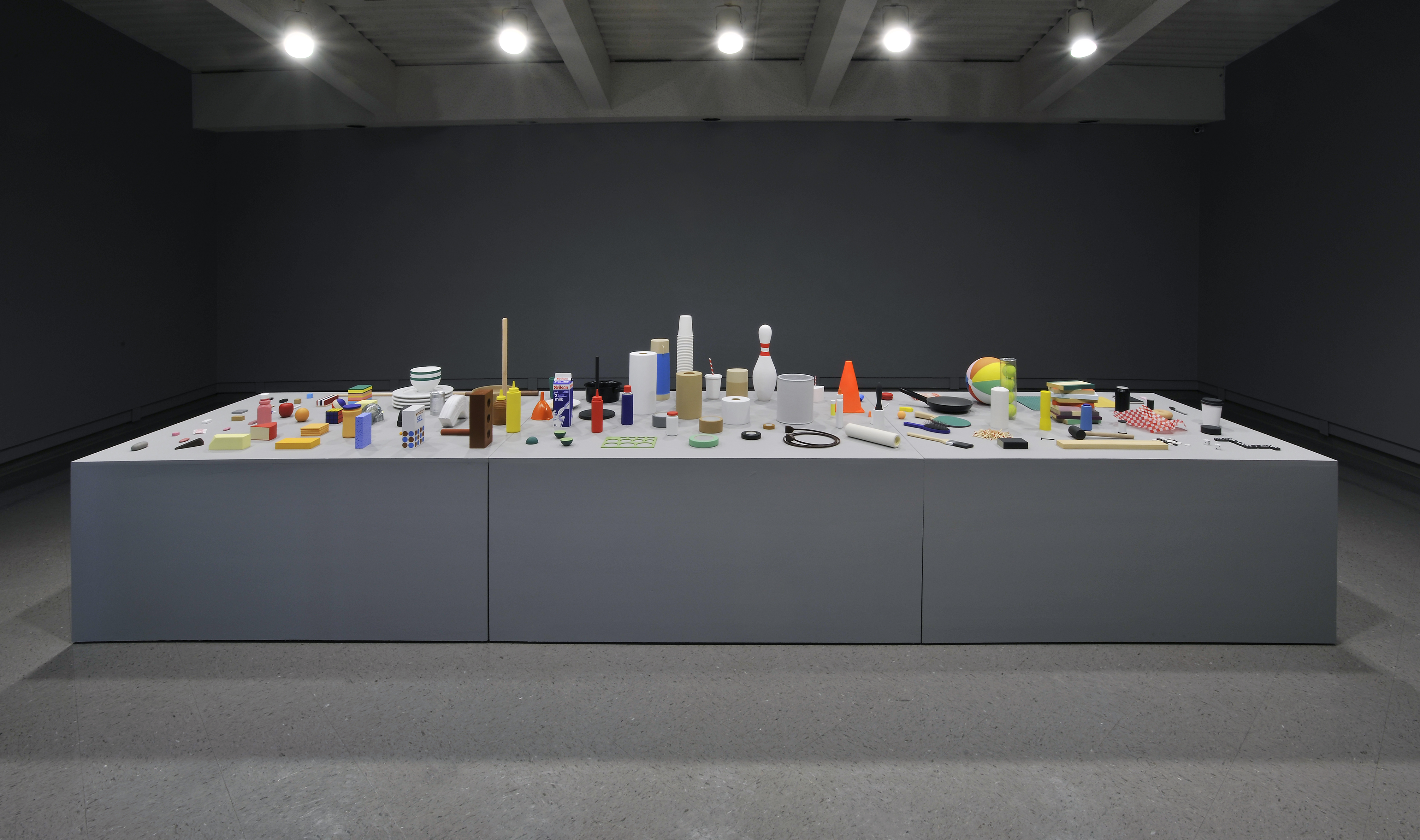 What is it like living and working in Toronto? In many ways, Toronto is a great place to be an artist. We have a strong and supportive arts community and there is a lot of interesting work produced here. There's a good mix of commercial galleries, university galleries, artist-run centers (which are a very Canadian thing), and a long history of DIY artist-initiated project spaces. We are lucky to have access to artist grants from three levels of government and to be paid exhibition fees, thanks to CARFAC, which is basically a union for artists. That said, Toronto is facing the same issues a lot of other cities are up against, like shortage of affordable housing and an out-of-control real estate market.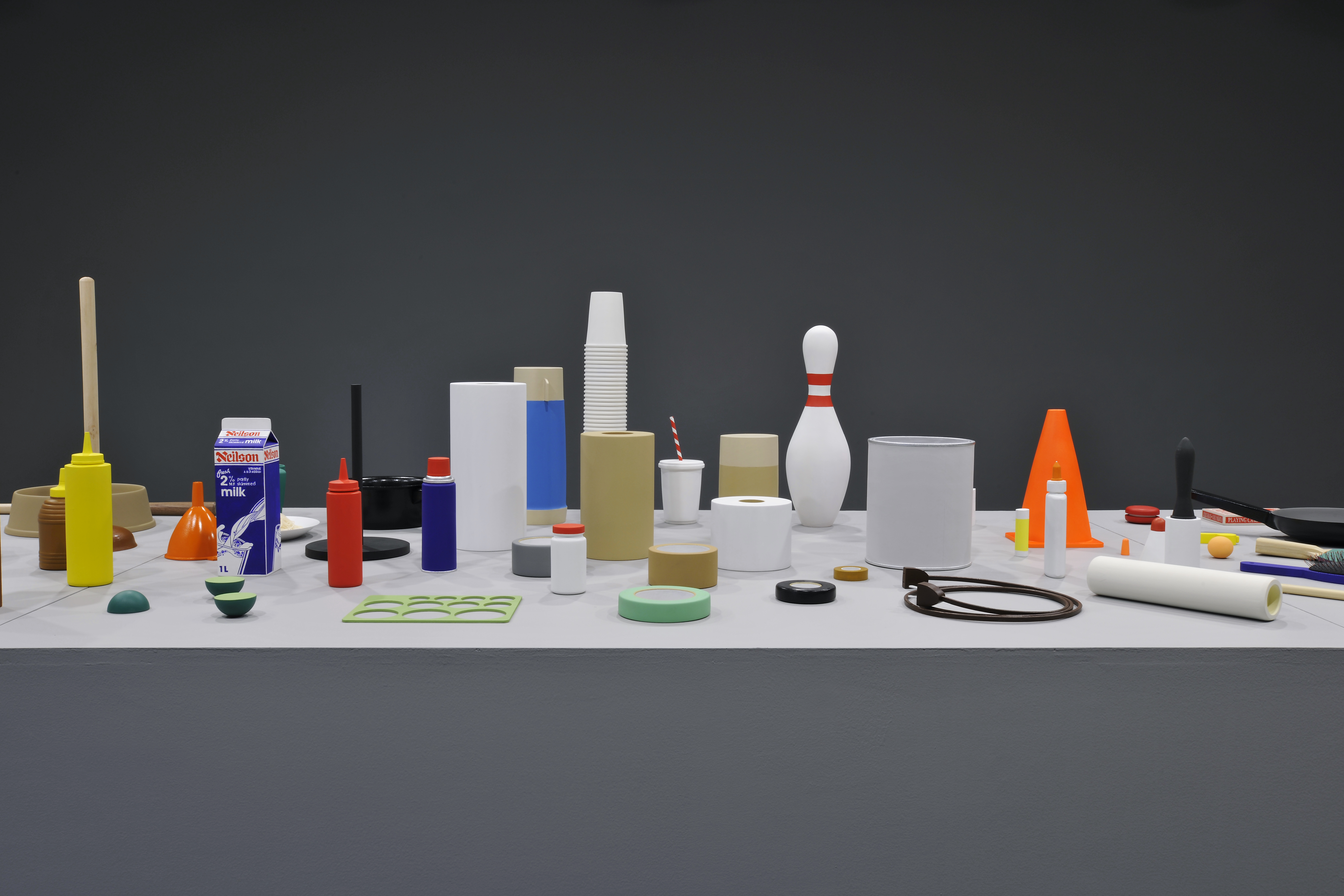 What are some recent, upcoming or current projects you are working on? I recently exhibited a project called Chalk to Cheese, which is a 16-foot long platform of over 200 replicas of household objects, made of painted wood, polymer clay, plaster and various other materials. The piece is based on the structure of the daisy-chain, which is an arrangement of objects that connects one to the next, in both obvious and not-so-obvious ways, like a visual puzzle. Seemingly disparate objects – a bowling pin, a deck of jumbo playing cards, a badminton birdie and a glue bottle – are connected through an alternate logic, in a chain of associations. In the past year, I have also been working on a book called Index with UK-based Black Dog Publishing, which is part artist project, part monograph. It's scheduled to be released later this year. Currently, I am working towards a solo exhibition with Arróniz Arte Contemporáneo in Mexico City, which will open in August. I'm also working on a corporate commission that will take the form of a year-long installation, set to open in January, 2018.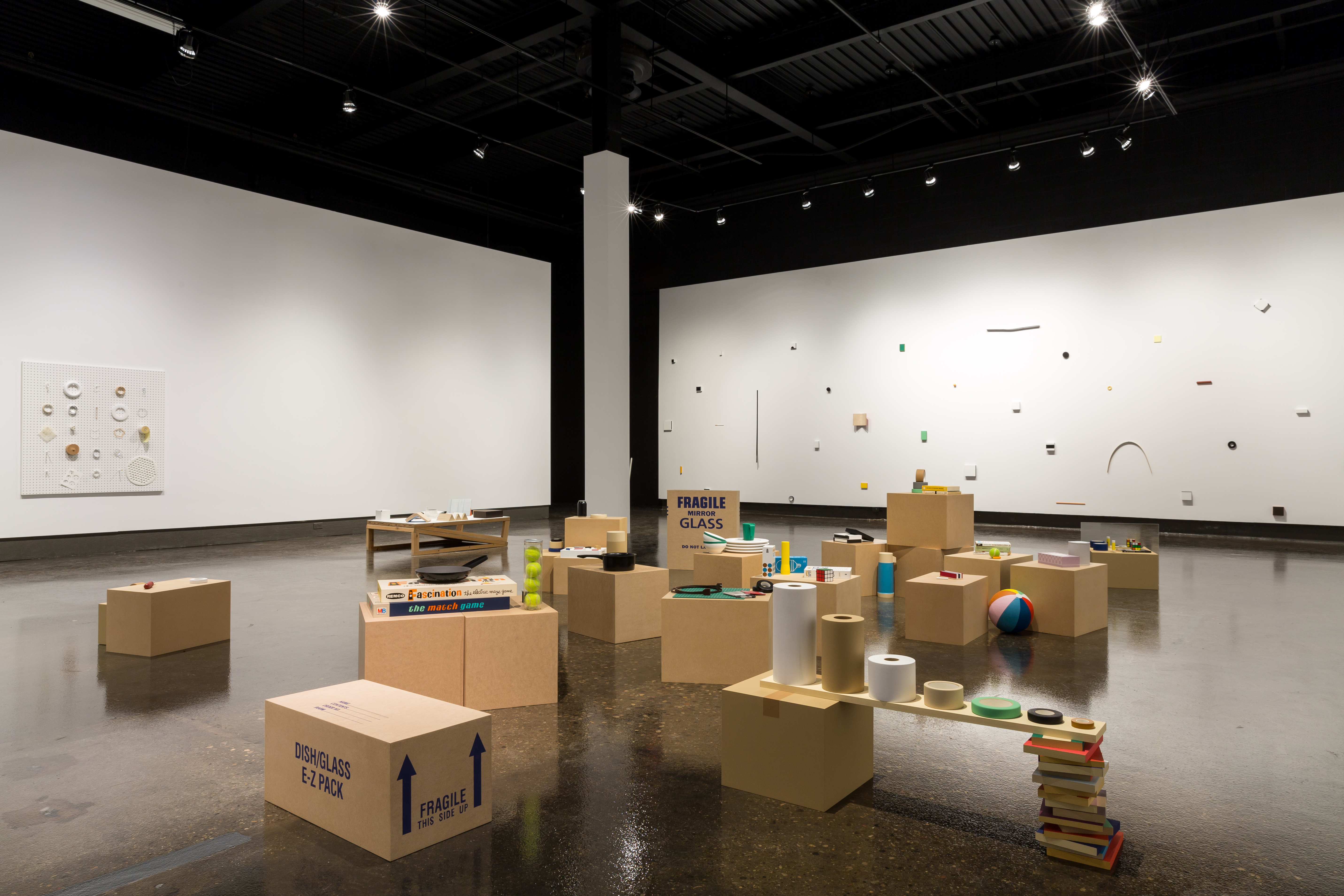 Who are some of your favorite artists? The list is long and it changes all the time, but off the top of my head: Richard Tuttle, Vija Celmins, Michael Dumontier, Dave Dyment, Kay Rosen, Cary Leibowitz, Ricky Swallow, Micah Lexier, Jon Sasaki, Vanessa Maltese, Ellsworth Kelly, Joy Walker, VSVSVS, Tony Romano, Jimmy Limit, Fischli and Weiss, Hany Armanious, Sol Lewitt, Eva Hesse, Kelly Mark, Jason de Haan, BGL, Dean Baldwin, Karen Kraven, Michel de Broin, Joëlle Tuerlinckx, Liz Magor, Mungo Thomson, Al Taylor, Elaine Sturtevant, Candice Breitz, Pierre Huyghe, Charles Long, Aurélien Froment, Robert Irwin and Hans Eijkelboom.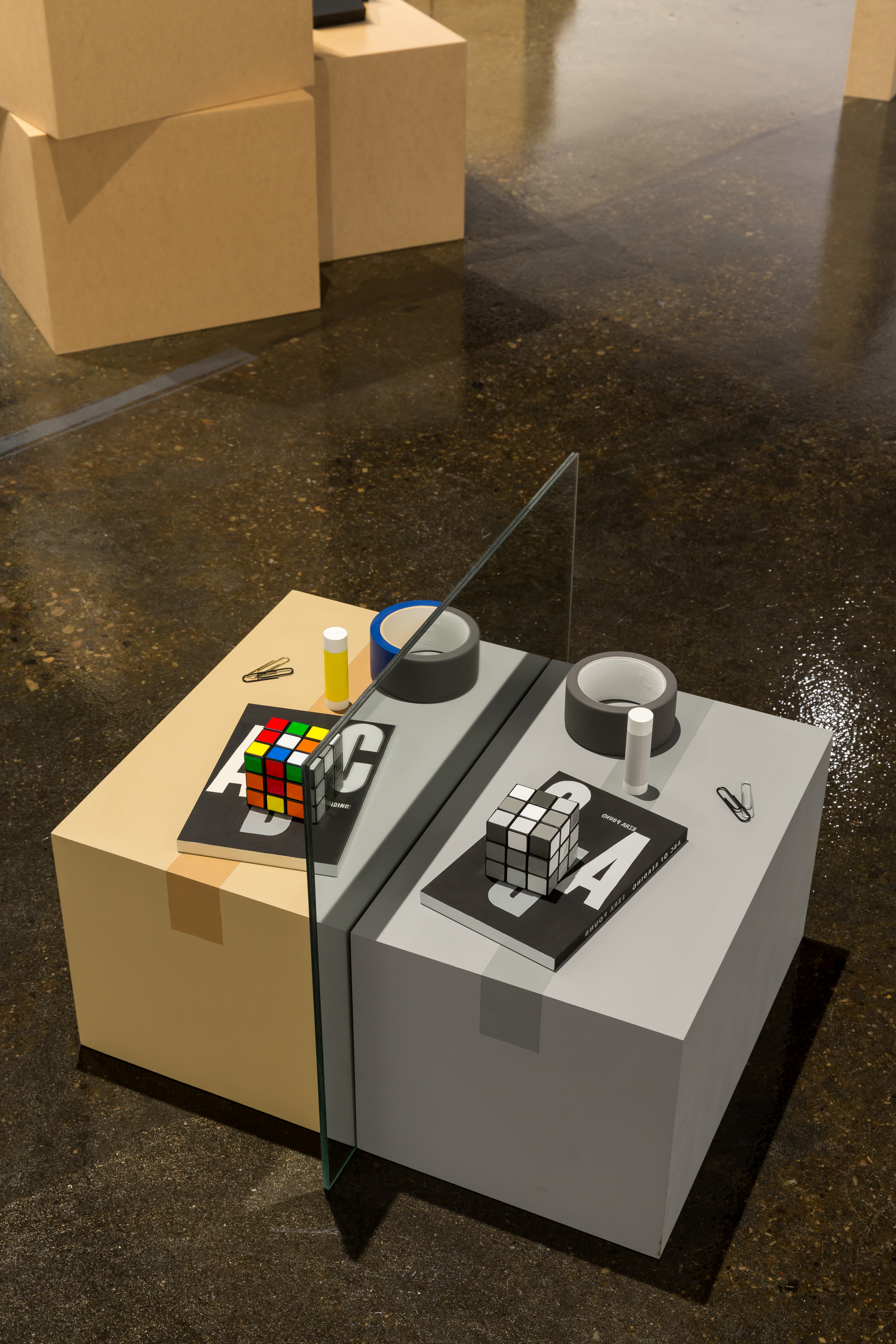 What is your process like? All of my work is process-based and is routed in material play. I'll start with an object and transform it based on its inherent properties, often employing word play, associative color, underlying geometry, typology, material puns, and other visual and semantic cues. The overall concept for a show will often spring from a consideration of the space where I'll be exhibiting. The proportions of the room, the history of the space or other contextual elements will often guide the concept of the work. For example, House & Home & Garden responded to the venue, Oakville Galleries, which is an old 1920s estate home converted into a gallery. But it still retains domestic elements, like a fireplace, bay windows and ornate decorative moldings. My response was to turn the home-turned-gallery, back into a home. It was made to look like it was under renovation, filled with replicas of tools, construction materials and remnants of the contents of the home, but one in transition. My intervention also included the creation of an entirely new addition off the back exterior of the gallery that appeared to be mid-construction, complete with wood studs, insulation foam and exposed plumbing.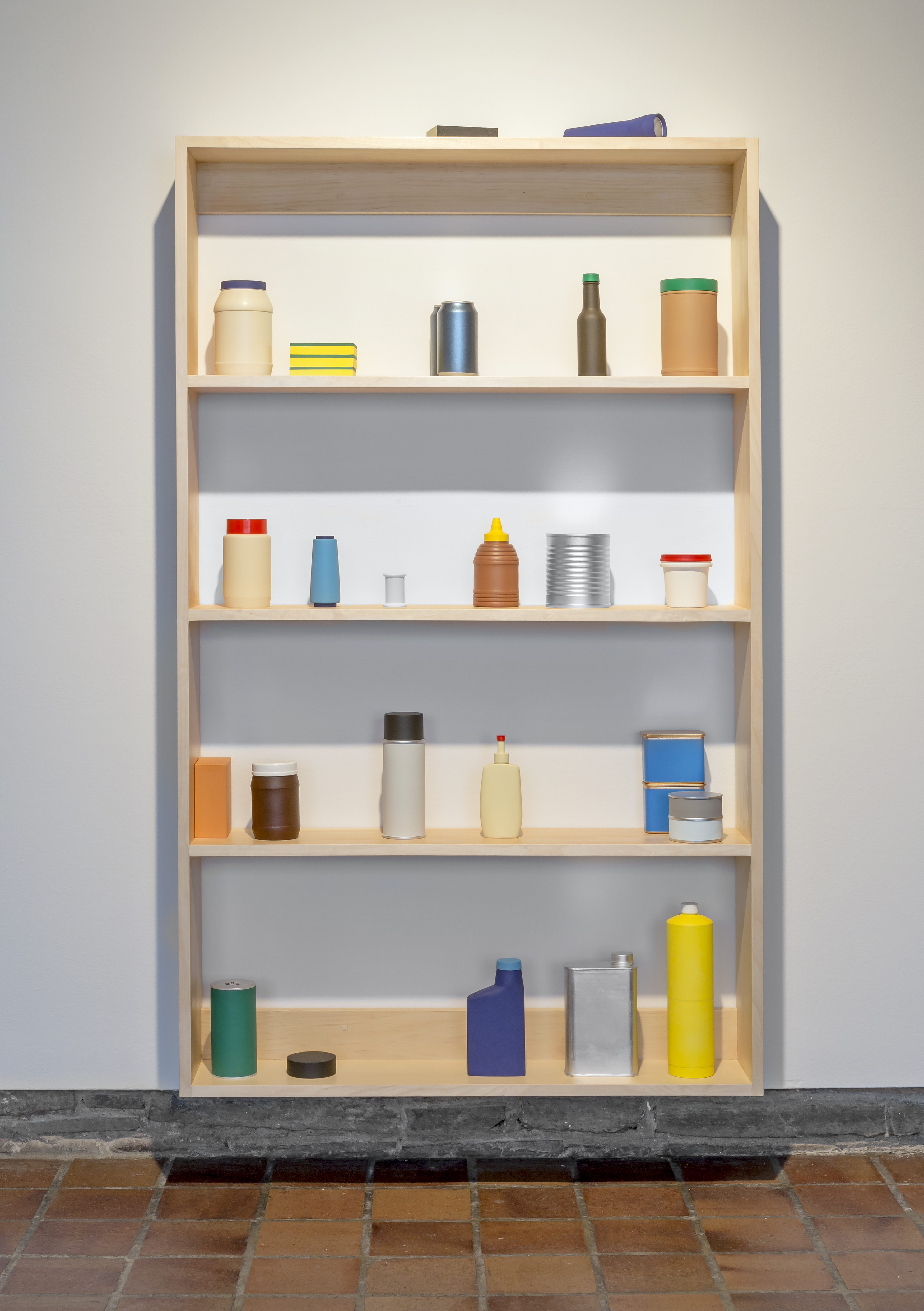 Once I have settled on a framework or structure, I decide on a few grounding elements. Then the rest of the exhibition or composition is like a process akin to solving a visual puzzle. For example, for Storage Shelf, I began with certain items, in this case jars of mayonnaise and peanut butter, and the rest of the objects were determined based on formal and compositional grounds. For example, at a certain point, the arrangement needed something tall and yellow, so I combed several grocery, hardware and dollar stores looking for an object that matched those characteristics, which turned out to be a propane cylinder. Depending on what I'm working on, and what puzzle I'm trying to solve, certain objects that I didn't pay attention to before come to light.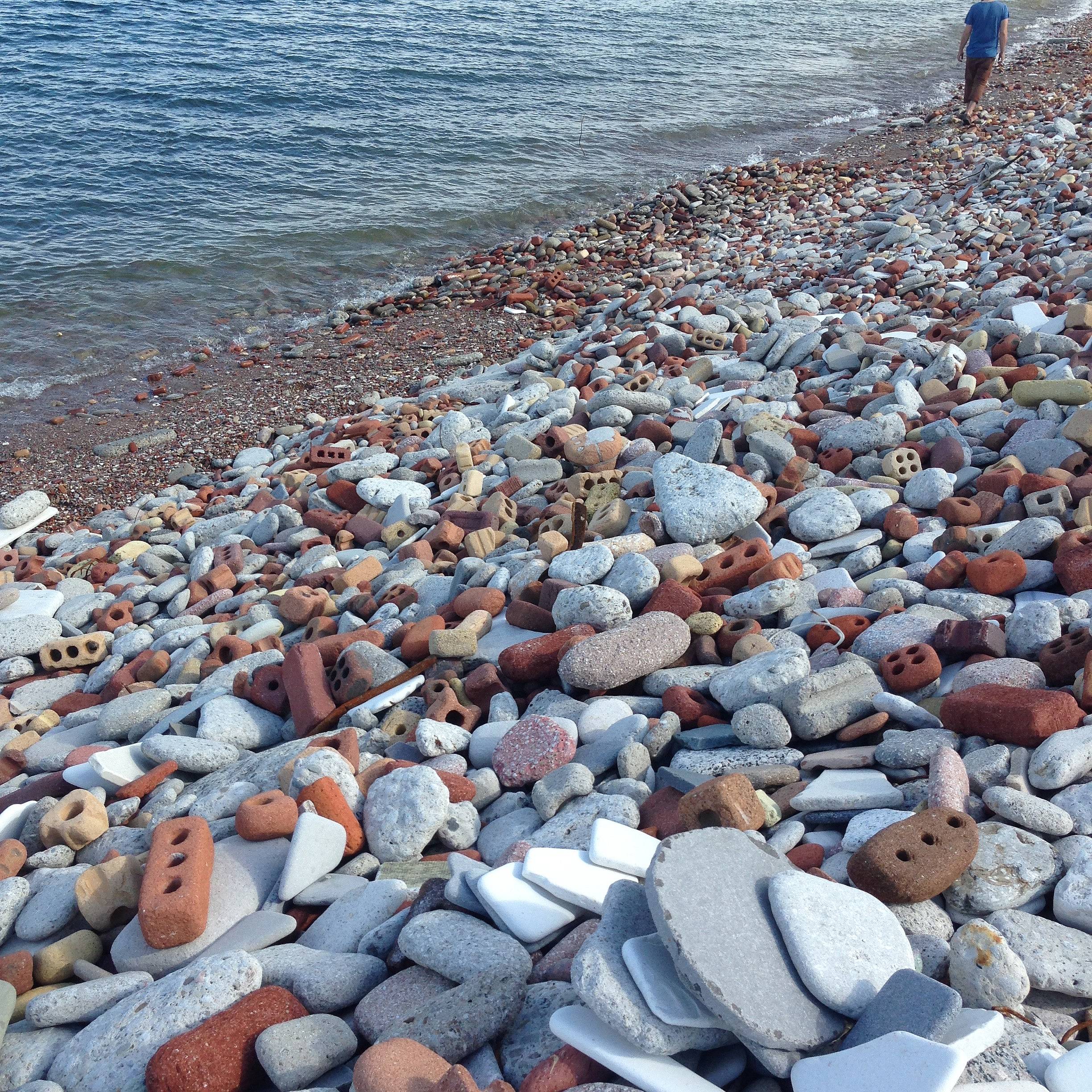 Favorite Toronto hangouts? The Leslie Spit. It's this amazing place in Toronto that is part protected parkland and part dump. It's a man-made jetty of land that is a result of years of dumping construction debris on the shore of Lake Ontario. The shorelines of the jetty are lined with old bricks, tile and concrete blocks that are broken, worn and rounded and by the tide. The result is a surreal landscape of beautiful things that barely resemble their former utilitarian selves.
What do you want a viewer to walk away with after seeing your work? I am most interested in the double-take moment afforded by the replica, and the opportunity to address the experience of perception in a very concrete way. I guess my hope is for a recalibrated way of seeing, bringing to light the difference between what you see and what you thought you knew, even if only for the moments immediately following the experience of the work.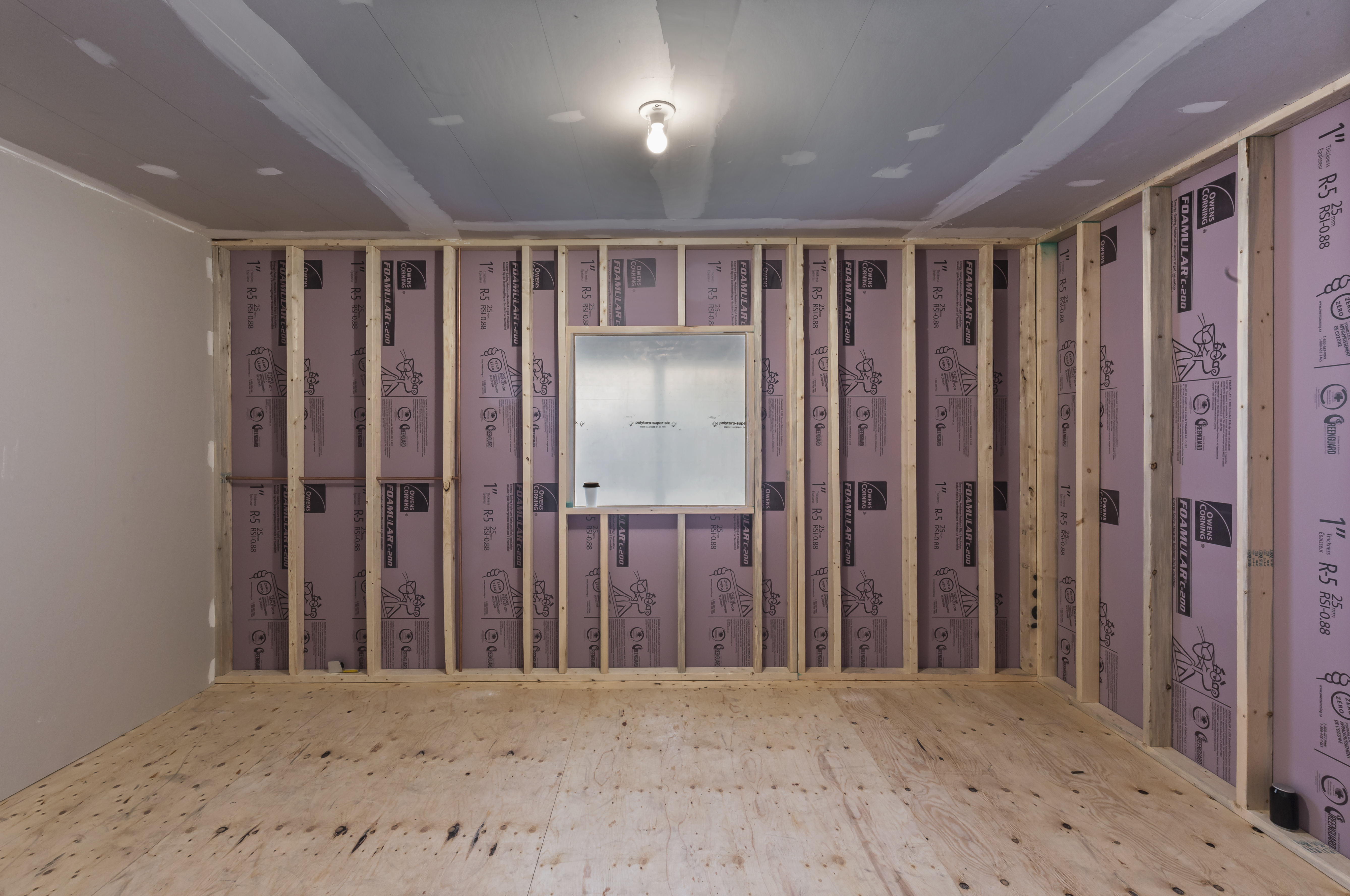 If you hadn't become an artist what do you think you'd be doing? Flower arranging. I almost went to school for architecture, but I often imagine an alternate life as a florist.
Describe your current studio or workspace. I was recently evicted from my studio, along with many others, to make room for a video game company. As I mentioned before, space is at a premium in Toronto and it was a crappy situation to be competing with your friends and floor mates for very few options. I was prepared to commute to remote parts of the city in order to have a space big enough to accommodate my practice at a manageable rate. But despite all the frustration, I found a space in a former felt-making factory that is almost twice the size of my old studio. I have a small wood shop, staging area, storage and supplies area, small kitchen and bathroom, and several desks to work at.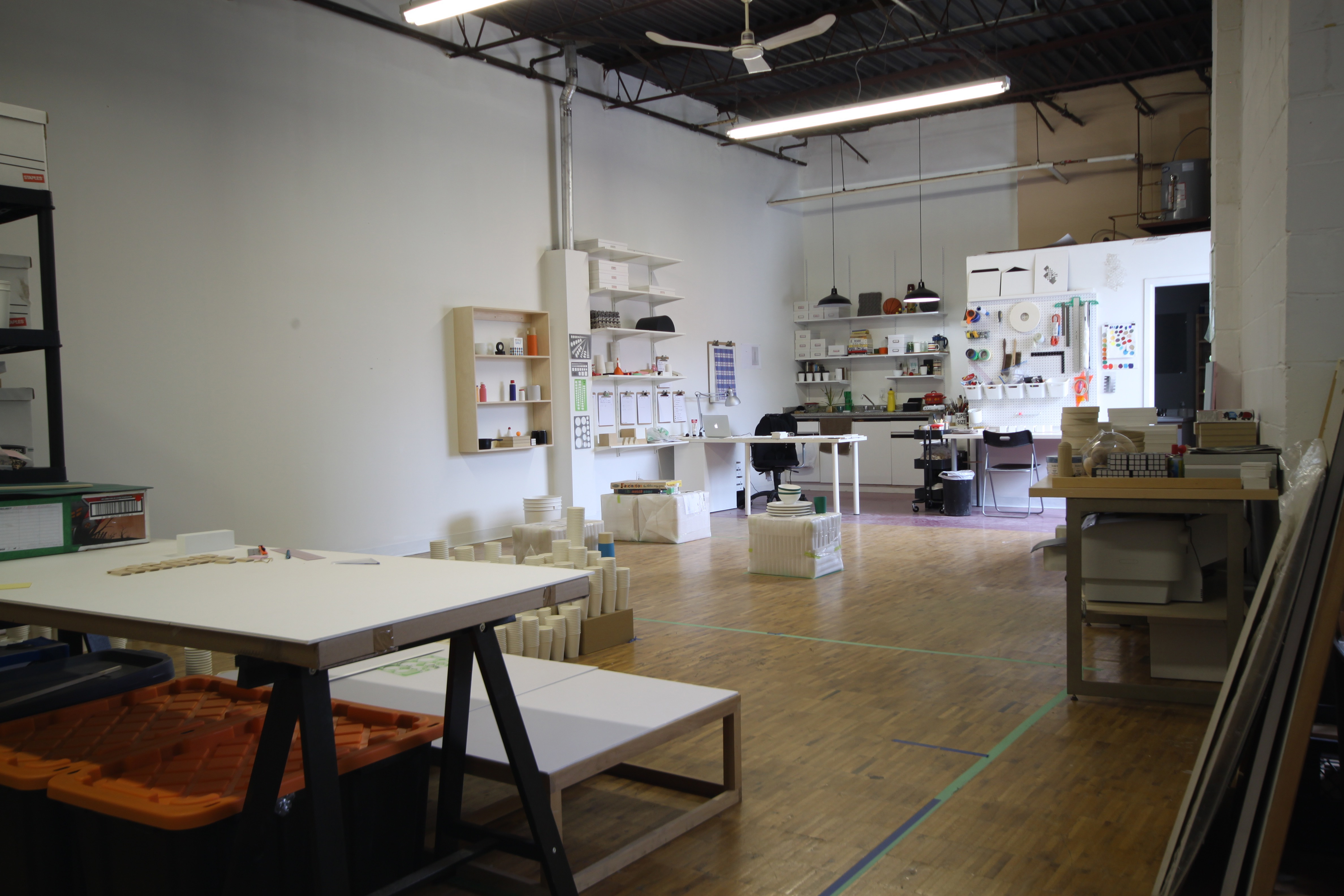 What is your snack/beverage of choice when working in your studio? Apple slices with almond butter.
What were you like in high school? In grade school, I was painfully shy but somehow, by the time I reached high school, I ended up with a big group of friends who were a combination of smart, fun and funny and I became quite social. Like a true introvert, I also spent a lot of time alone, making things in the makeshift studio I set up in my parent's basement and hiking the Niagara Escarpment. I have fond memories of growing up in Niagara Falls, but I was also eager to leave.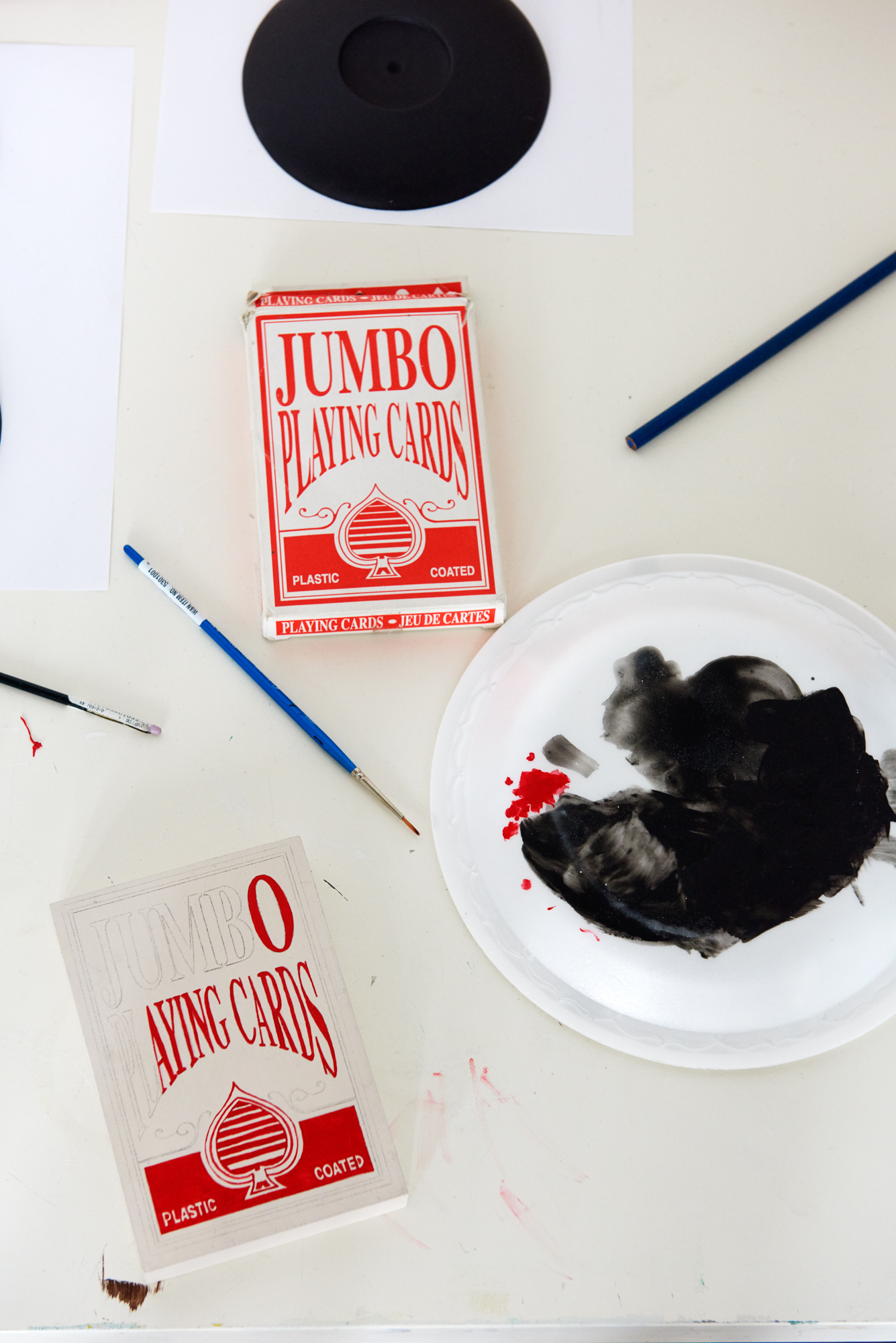 What are some of the best or worst reactions you have gotten as a result of your work? I've received a number of messages over the years from people writing to sheepishly confess that they were tricked by my work, and confounded by something as simple as a piece of eaves trough. The hazards of this successful duplicity is that there have also been times where my work is stepped on or discarded by janitorial staff, mistaken for the banal object it's modeled on. It's a pain in the ass, but also pretty funny.