Tell us a little bit about yourself and what you do.  I'm a visual artist from Caguas, Puerto Rico. I moved to the United State to pursue an MFA in Sculpture from SAIC. Right now I am mostly working, but I am looking for a hobby to distract me from my work. I seem to have a very serious approach to things but in reality I like to joke around and engage in conversations, the only problem is that most of them are better when I speak Spanish rather than English. I am an assistant manager in the Sullivan Fabrication Studio at SAIC, providing my services and knowledge to the students and faculty of the AIADO ( Architecture, Interior Architecture and Design Objects) department at SAIC. I am very grateful to have this job and to work with such an incredible and versatile staff.
What are you reading right now?  I just finished reading the book "Simone" by Eduardo Lalo, which won the Romulo Gallegos back in 2013 ( loved the book). I had the pleasure of working with Lalo as he was editing a book I was designing for the Roberto Sánchez Vilella foundation during 2013, therefore I feel an attachment to the character as I hear Lalo's voice when I read it. Now, my attention has been in reading an essay book by Julio Cortazar. This book is called " Clases de literatura. Berkeley, 1980" and is a literature class that Julio Cortazar gave at Berkeley transcribed and translated to Spanish.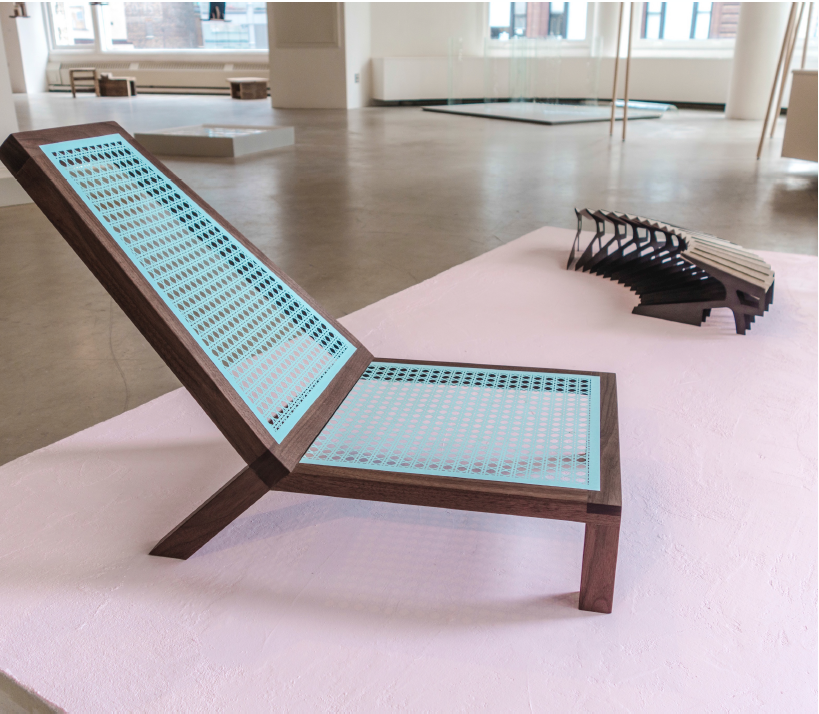 What are some recent, upcoming or current projects you are working on?  My most recent project involved a speculative proposal about what is possible for urban space (empty lots, abandoned buildings, storefronts, green-space, etc.) in Chicago. This proposal is for the show "Standard Variance" at Public Access which will open Friday, May 12.  My upcoming projects may involve more of an analysis and understanding of ritual objects and how these objects connect worship and cultural reference. This is very much in a conceptualizing stage, I am very curious to find out what will come out of this research.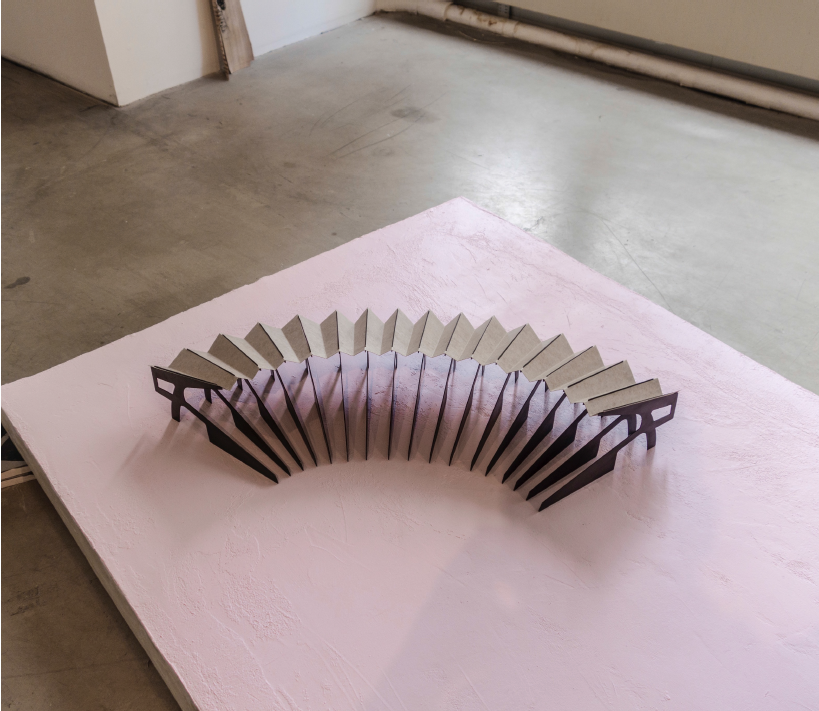 What is your process like?  My process tends to be very methodic and to some extent neat. I am constantly searching for connections that inspire me enough to put my say in it. I attached myself to a subject matter that usually shares a common cultural reference to my own heritage and then work my way out from there.  When I start my research, I try to find my own voice and see whether my language fits it or not. This allows me to take more risks in my own work and challenge my position by presenting myself as a sceptic in the subject. This can be seen in my last installation piece "de allá a acá y viceversa. Trabajo anclado en la complicidad del trópico y sus cadenas"
When I was back home, my approach was more like a graphic designer where I set rules and parameters to break down and create what I had envisioned in my head. When I joined a nameless collective, which for a small period of time we were called "Grupo Graderio", my process involved more of a collective dialogue. Each member had a different way of working and made different types of work. Other than being friends, we were bound by the urge to critique and generate arguments that will challenge our position and push us further in our practice.
Now things have shifted into a more research and language base process, that speaks more about my opinions and my view of the world than the value of objects. I may even be wrong by saying this since most of my works are objects, but for me, the objects function as a tool to say what I want to say, rather than a comment on what it means to make objects in the current art realm.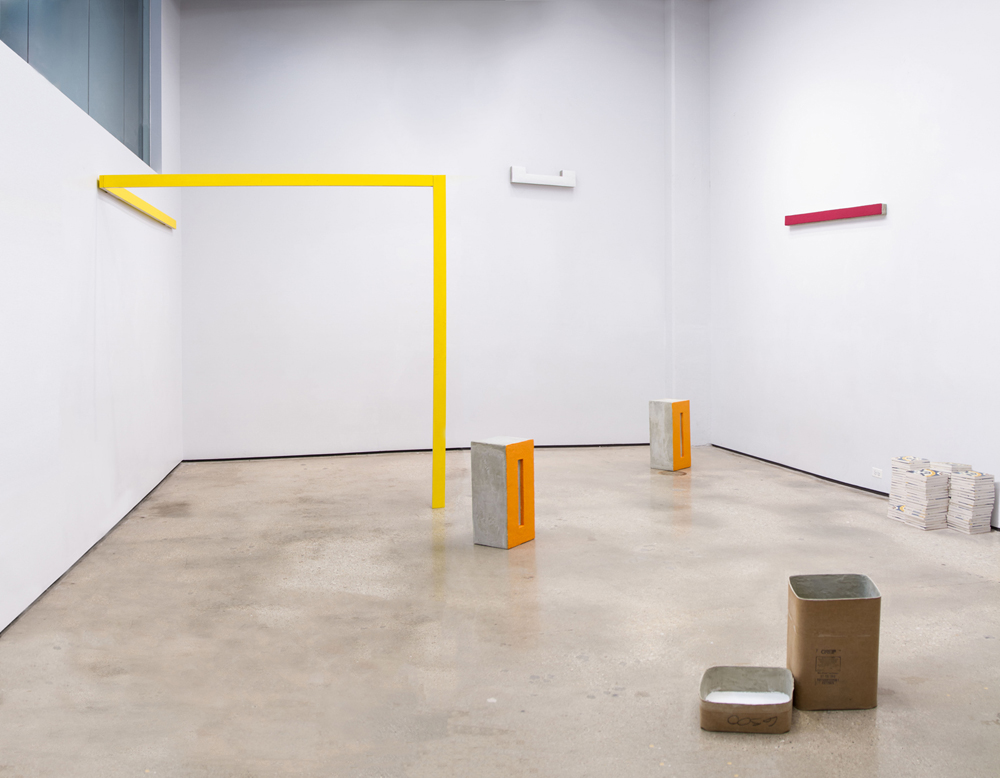 What's your absolute favorite place in the city/the world to be?  After 3 years, I still haven't found my favorite place in the city of Chicago. I would say back home on an empty beach where I can lay on the sand and feel sea brushing against my feet. Yet that is an experience I would rather have with my very close friends Ulrik, Cynthia, Jotham, Ellis, Juan, Krisia, among others. As we sit, talk, make jokes, make fun of each other, etc. It's always great to be with people you love and care for, they have become my second family and when we are together it becomes an intense bonding experience.
Who are some of your favorite artists?  This is always a hard question because every time you find a favorite artist, there is a big chance your work starts to be influenced by them to the point it looks like their own. So I have stepped back on reading about my favorite artist and read more about other content. But for the purpose of this question, some of my favorite artists are Gabriel Orozco, Anri Sala, Wilfredo Prieto, Maurizio Cattelan, Gabriel Sierra, Cildo Meireles, Luis Camnitzer, Brancusi among many others. Since being in Chicago, Michael Rakowitz and Kerry James Marshall have been added to the list.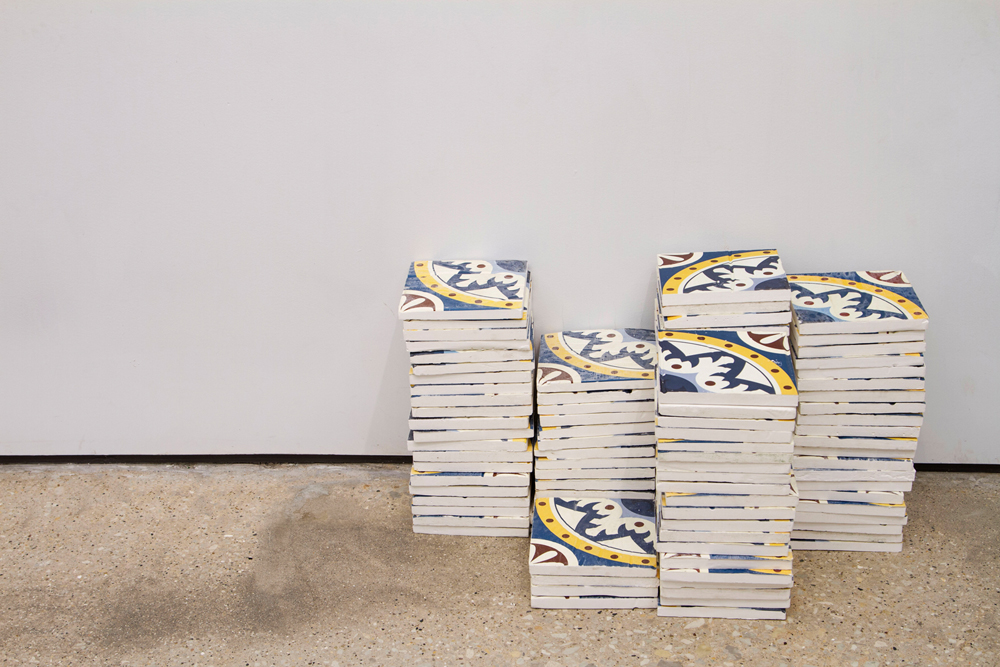 What do you want a viewer to walk away with after seeing your work?  This is a great question. It is a question that has been asked and presented to me since I started grad school. To be honest, I am still trying to figure out what I want the viewer to walk away with. Why? Because I come from an art culture that doesn't necessarily involve the viewer or doesn't present the viewer as the key figure that decides whether the piece works or not. I am taking an approach where the work is an extension of myself and my research. If the viewer understands what I am pointing to, then it is great and if not then that is also great. I won't be there to lead the viewer through the steps of understanding something they may not have knowledge of. All I can do is present them with the questions or answers of something the don't know in the hopes of having them engage with the work and have the desire to understand more about it.
What are some of the best or worst reactions you have gotten as a result of your work?  One of the best reactions was from Tony Cruz; a fellow artist whom I respect a lot. When he saw my piece "Se juega con aire y fuerza" he told me it is beautiful. That could be one of the greatest compliments I have gotten from someone I truly admire.  Worst reactions, let's see, it may not be a bad thing, but many people only see that I am talking about identity politics solely because I am Puerto Rican and working in the US. I can understand why that subject matter is being presented, even though I don't think my work is about that.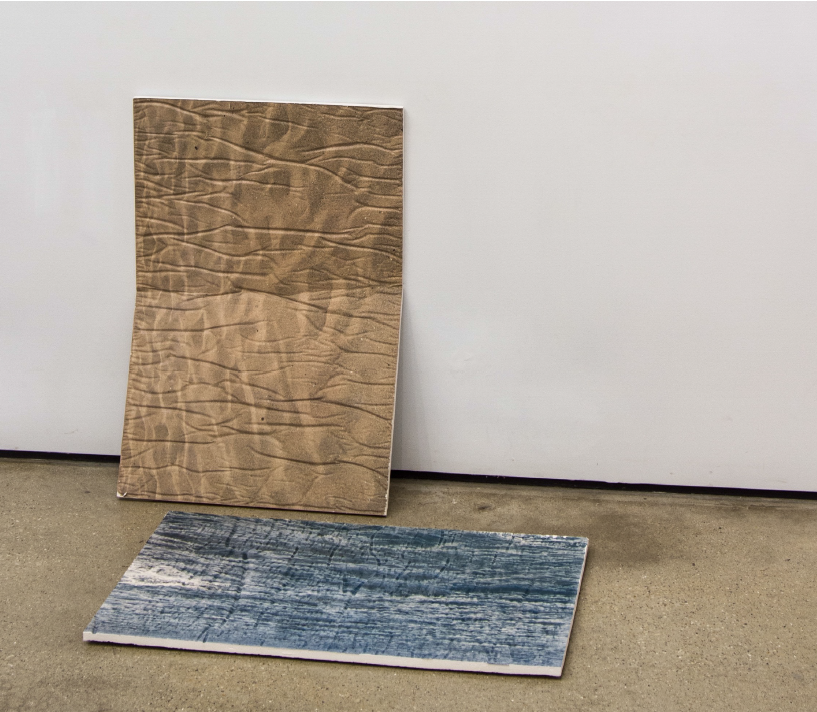 What is influencing your work right now?  I would say my emotions. I am in a very interesting place right now where I am no longer in grad school and not home. I am trying to find the place I belong in Chicago. Emotions run deep in my actions and also in my work. I can reference back to the book "Simone," which presents an introspective narrative, that I relate to so much. And that has brought me to the subject matter I am reading and researching for my upcoming projects.
If you were a drink what drink would you be?  I can't believe how difficult this question is for me, but for now,  I would say water. I find water fascinating, how it behaves, how it refreshes us but also can kill us. How we need it but it doesn't need us.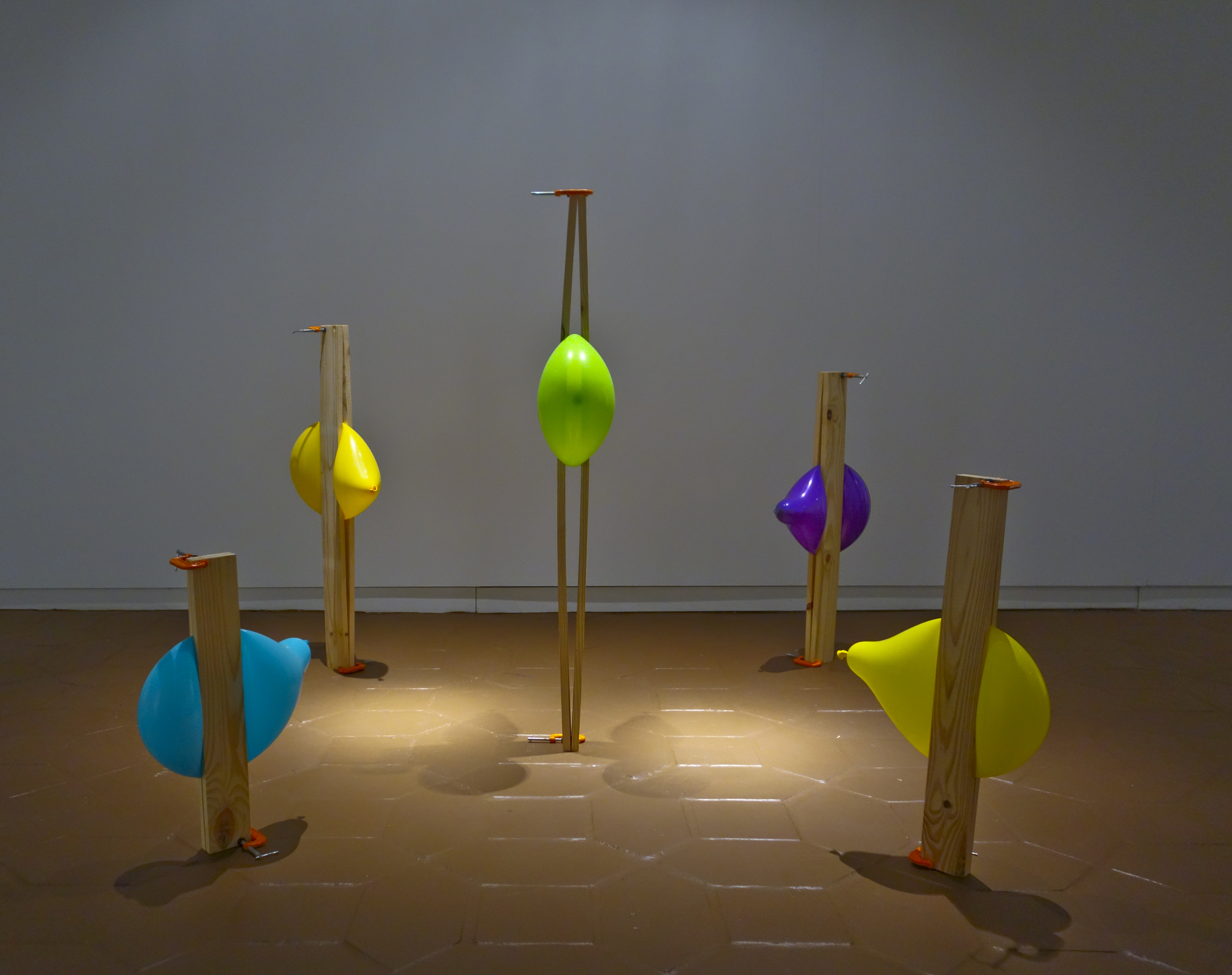 What were you like in high school?  I was invisible. You can call them (787-744-8993) and ask if they remember me. I had a small group of friends but I am not sure what they are doing now.