Tell us a little bit about yourself and what you do.  I am an artist living in Seoul, Korea. I came back to Korea 4 years ago after graduating Pratt Institute in Brooklyn due to the crucial rental price of NYC. I spend most of my time in the studio I share with my coworker and friend Jookyung. I usually make paintings, foam sculptures and write short fictional stories about me and my relation to people, place, or anything that surrounds me. I am also working as an art instructor for the high school students who are willing to go to art school.
What is it like living and working in Seoul?  To be honest, I think Seoul is not a suitable place to live as an artist yet. For decades, Seoul has been developed on capitalist thinking. Seoul is a very fast and technologically advanced city, but it is a bit closed culturally. Because it has been focused on superficial development so much, people in the city can't open their minds to see and digest arts. But there are advantages too. Like a blank canvas that has not been painted yet, I think Seoul is a city with many possibilities for artists to challenge in the future.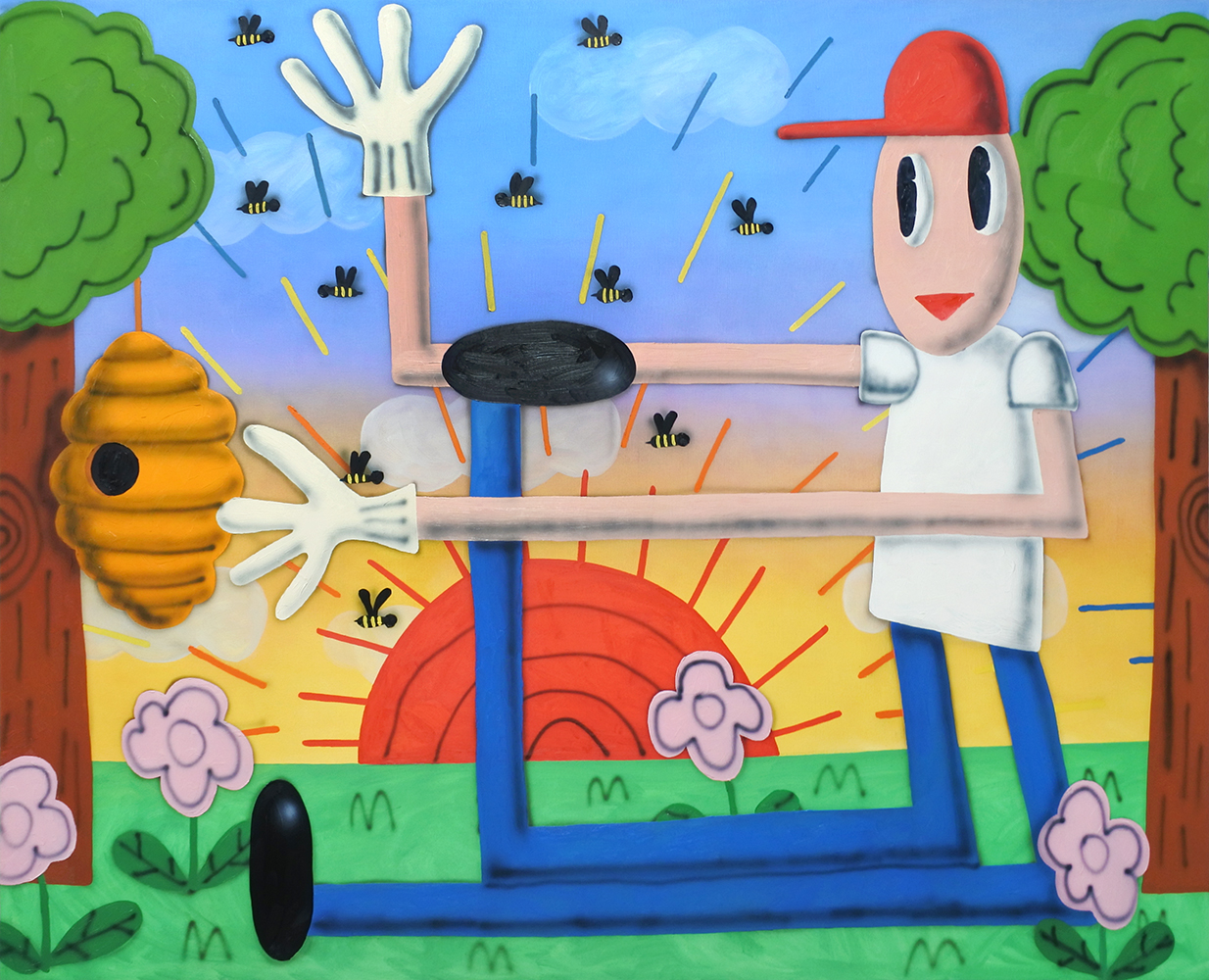 What is influencing your work right now?  I am interested in children's puppet play these days. The purpose of children's puppet play is to allow children to create their own stories and practice expressing them creatively. We have to tell our own stories to persuade someone or to make a relationship, and the story must be expressed in the form of writing, speaking, or anything that a human can do. When we only run for the satisfaction of what is so superficial, we forget who we are and what we have. Though most of them are exaggerated or lies, we still need to recognize ourselves by recording and expressing our own stories.
What are you reading right now?  A Brief History of Vice by Robert Evans. This book explores how vices have helped develop human civilization. I am always interested in what is contradictory. The fact that negative vices such as drugs and prostitution played a positive role in the development of human civilization motivated me enough to read this book.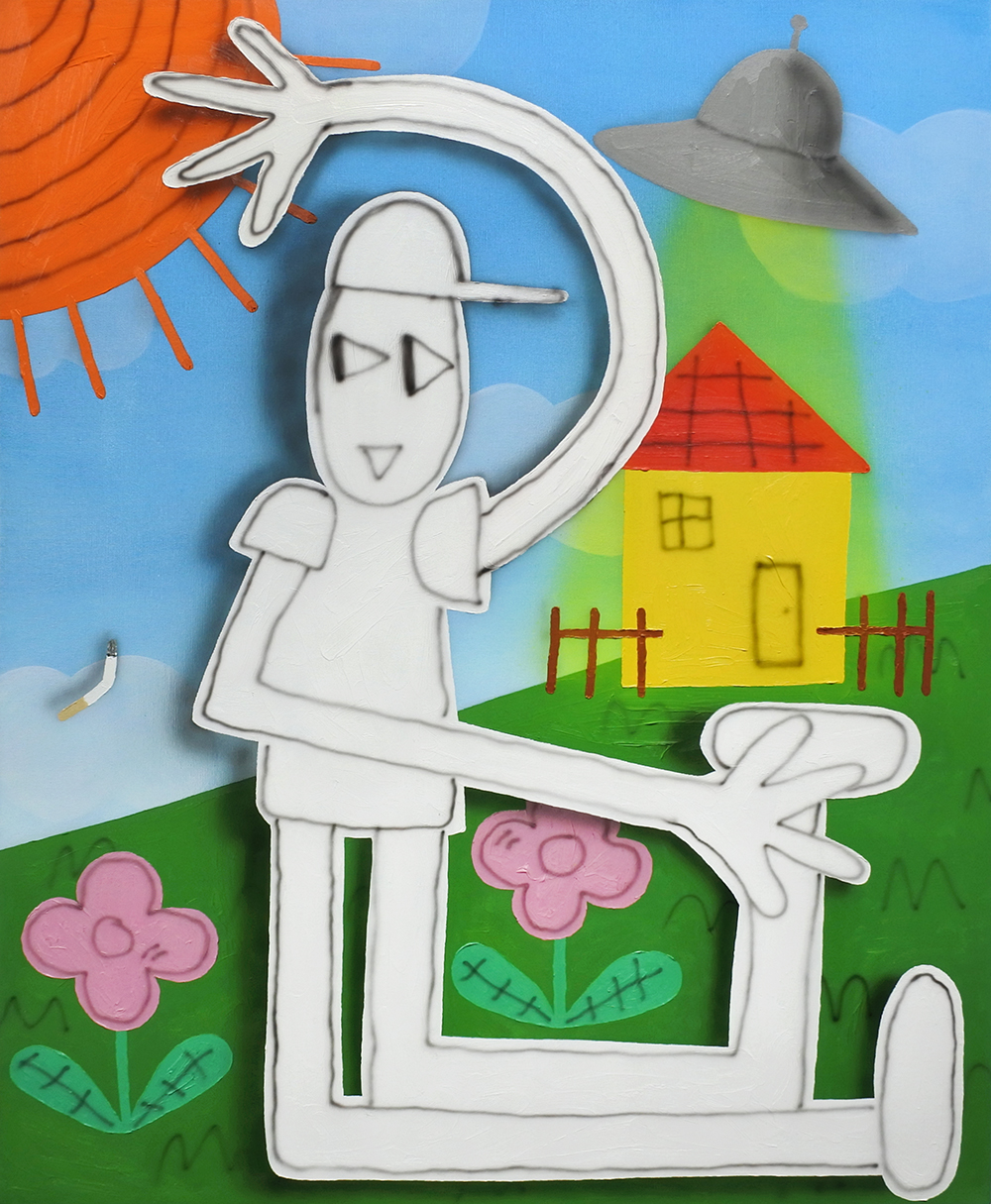 What are some recent, upcoming or current projects you are working on?  In September, I will be showing the "Open Air" series that I recently worked on at IDAHO cafe & pub in Mangwon-dong, Seoul. The exhibition space is a small room in the shape of a cube. I plan to relocate the image sources from the recent paintings into murals, small paintings, and small sculptures to play with the exhibiting space. Unlike the other conservative gallery spaces I have exhibited in before, I expect to create some goods to sell and freely decorate the space for this IDAHO exhibition.
What do you do when you're not working on your art?  Try not to think about unfinished paintings. Hang out with friends who are not related to art at all.
Who are some of your favorite artists?  Recently I am re-digging old painting masters like Philip Guston, Larry Rivers, Richard Diebenkorn.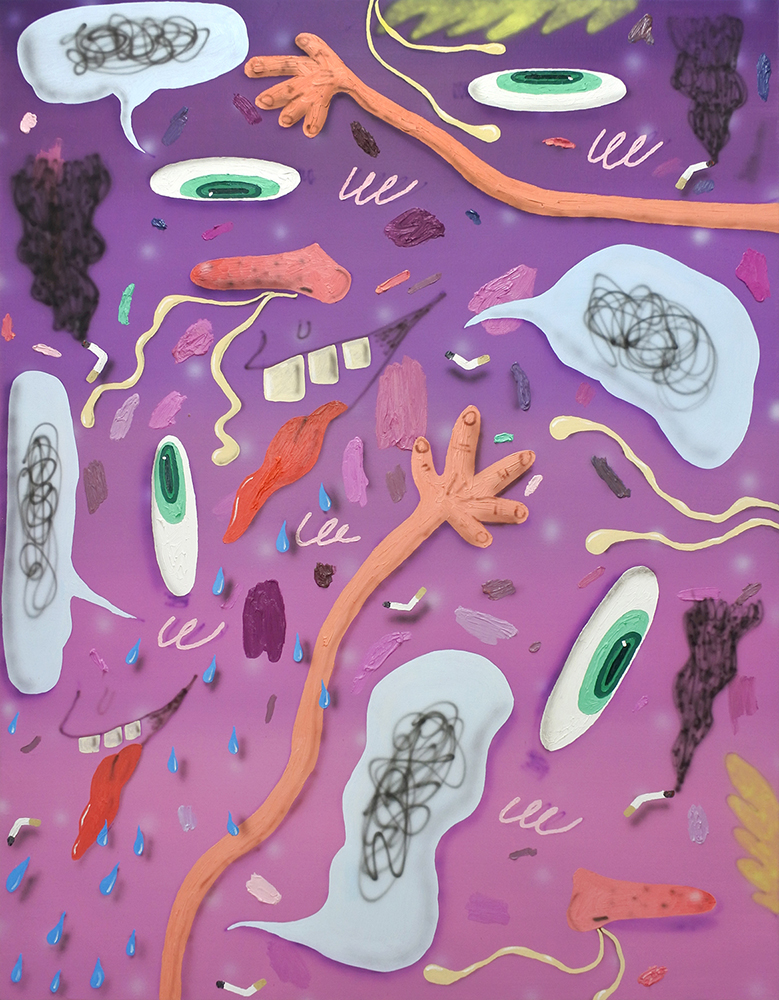 What is one of the bigger challenges you and/or other artists are struggling with these days and how do you see it developing?  Deadlines. When I was in school, I had a reason to work because there was a deadline for critiques and the graduation show, but working alone requires you to motivate yourself to work. Without an exhibition plan or commission offer, it is harder to find out why you should work on painting. It is important to sell artworks and participate in many exhibitions, but the more important and difficult thing is to make art more spontaneous.
What do you want a viewer to walk away with after seeing your work?  I hope the viewers buy my work every time I do a show. No joke. I thought I was not interested in selling until a few years ago. But I cannot forget the pleasure from the moment when I sold my work for the first time. If someone actually pays for my work, it is definite proof that the person felt something from my works.
Describe your current studio or workspace.  My studio is a small office space located in Yukchon-dong, Seoul. I split the space in half and share it with my studio-mate Jookyung. She works on abstract collage drawings. Sharing space with someone is more inconvenient than alone, but we have the advantage of being able to cheer and inspire each other, and another advantage is that I consciously try to keep the studio clean. I always be careful and try not to make it a chaotic space like Francis Bacon's studio, so that I can concentrate better and not bother my studio-mate.