Tell us a little bit about yourself and the things you do. My name is Jeffly Gabriela Molina; I am a Chicago-based visual artist from Táchira, Venezuela. I moved to Chicago in the spring of 2011 and obtained a Bachelor of Fine Arts (2013) and a Master of Fine Arts  (2016) from the School of the Art Institute of Chicago.
Since I graduated in 2016, my studio practice continues to expand from within the community of Mana Contemporary. In addition to being immersed in a variety of art projects that include the fabrication and installation of two public sculpture in Miami, painting, and a hypothetical book of poetry that develops quietly in my studio, I recently had the opportunity to curate 'In the Company of Flowers,' an exhibition that brought together nine early-career Chicago artists at Kruger Gallery.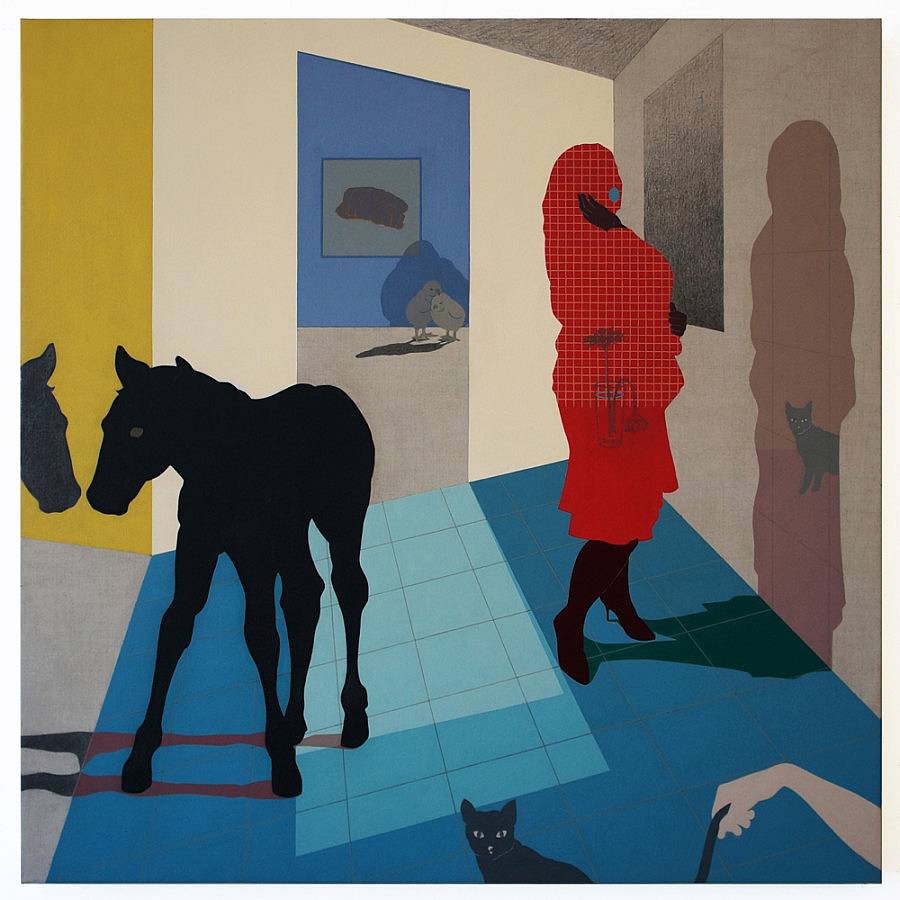 What is it like living and working in Chicago? I love Chicago. I live in the Loop and work in Pilsen, so I take the Front Lake Trail to bike back and forth every day. I could not count the times I look around and feel grateful. It is one of the most charming places in the world. Also, if someone came to me and asked, "Do you know so and so?" I would probably say, "No, but I know so and so who does," and to me that's a rather peculiar and compelling trait for a city that is this robust and busy.
What is influencing your work right now? Reading poetry has influenced my work over the past couple of years, that of Emily Bronte, Emily Dickinson, Marianne Moore, Elisabeth Bishop. I also love the work of more contemporary authors such as Sharon Olds, and the books of poetry of Maggie Nelson. In addition to poetry, I am very sensible of images. I am constantly picking up ideas from moments I observe, or images I find.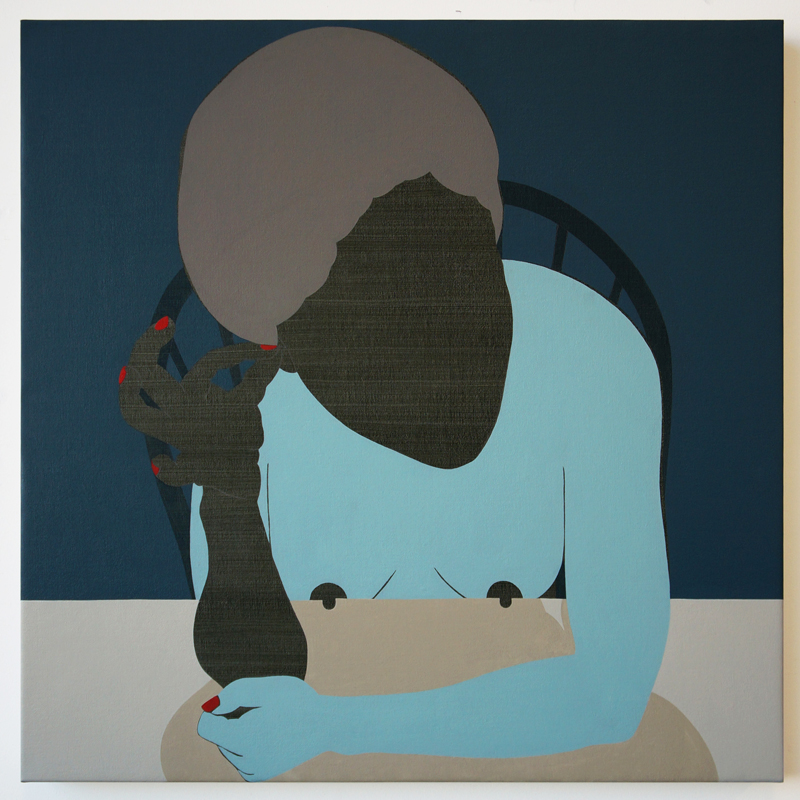 What are you reading right now? For many many months now, I've been reading Marcel Proust's In 'Search of Lost Time'; I haven't finished the second book yet. And this week I started 'I Love Dick' by American author and artist Chris Kraus.
What are some recent, upcoming or current projects you are working on? I work with two lovely women, Claire Molek and Carol Nasaw-Hurvitz. They are both planning on a few exhibitions that will happen soon in New York and Chicago. On April 10 I will install 'Vaca-Mariposa' in the city of Doral, Florida. Also, as I mentioned before, I am working to develop a book of poetry that grows/develops in conjunction with a series of collages.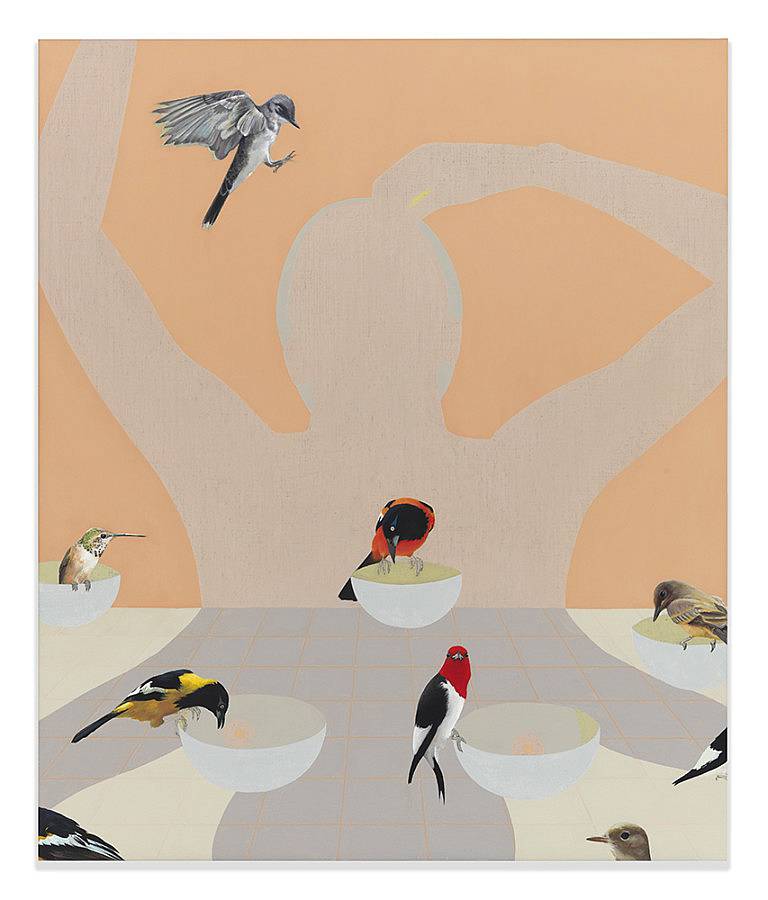 If you were a drink what drink would you be? I'd be an old and delicious pinot noir, or a sweet and smoky whiskey neat. How's that for a pompous answer?
Who are some of your favorite artists? I adore some of my peers' work.  There is so much great artwork being produced in Chicago. I am a big fan of my boyfriend's work. His name is Kristian Bruce and he is having a show at Stuart & Co. this April. I am a fan of Mika Horibuchi and Dan Rizzo Orr's work. I find J Michael Ford, Leander Knust, Ricardo Galvan and Ana Segovia's work beyond compelling; their work is witty and poetic; Margaret Bobo Dancy, Yani Aviles and Nicole Lane's extremely sexy and powerful.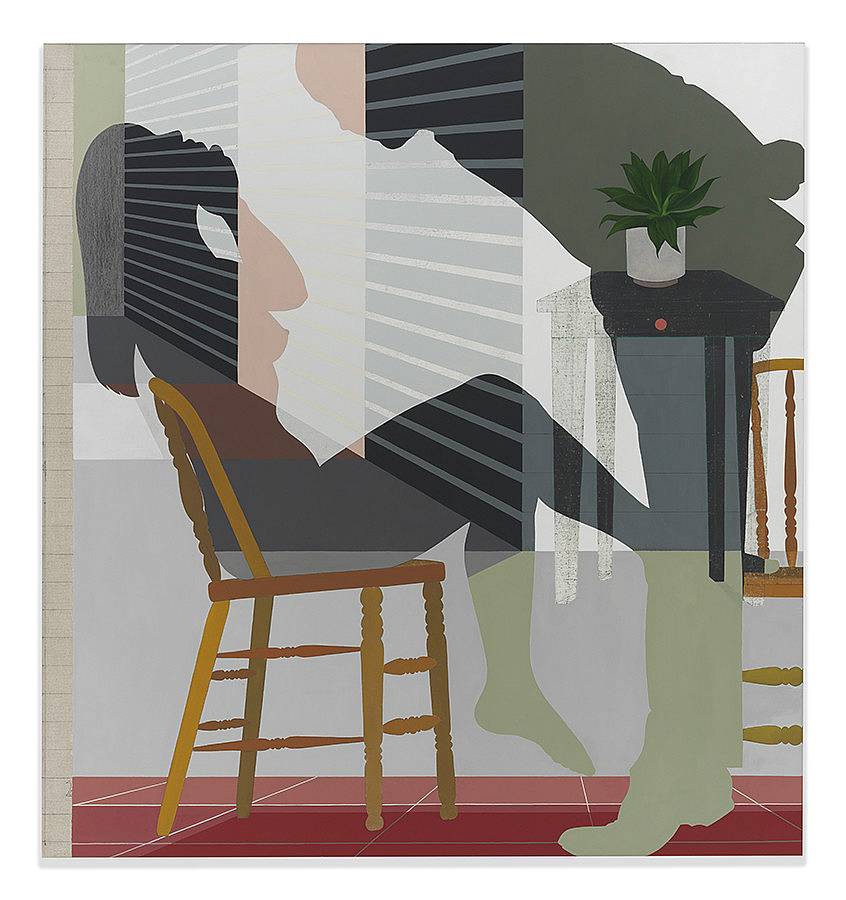 What is your process like? I write in images. I also write for them. A lot of my ideas begin in my notebook; then I outsource, I look for images when I go and spend a few hours at the library; while looking at art in the museums and galleries, I am very aware of moments I could borrow and explore within my own work; furniture and textile books, I love these, and they always give me ideas. I also love books that have images of hands in them. But if I don't make it to the library, I look for semi-specific images online.
Moreover, my mind has a tendency to fixate on the fragmentary images a word, or phrase, with unsuspected bitter sweetness, or candor, is capable of conjuring. I find words and phrases at times charged with compelling reasons to be investigated, and my approach to their meaning unfolds more often than not, through the actuality of an image.
My process is meticulous, thoughtful, self-aware. It tries to be accurate, but it not always is. It can be slow and fast, that is because its emphasis sometimes resides on the idea rather than its image. When the emphasis resides on its image then it can take months to elaborate.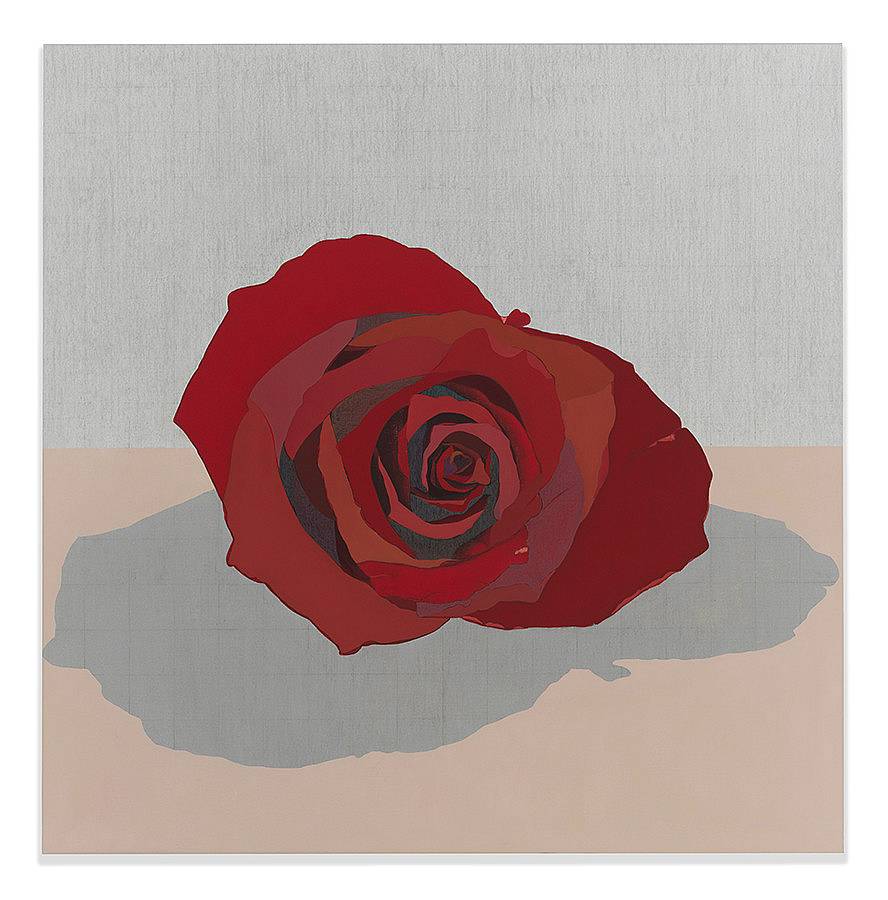 Favorite Chicago hangouts? Dusek's, that Honky Tonk BBQ in the corner of Racine and 18th street, and definitely Blue Chicago.
What do you want a viewer to walk away with after seeing your work? A memory.
What's your absolute favorite place in the city/the world to be? I love Vienna. I also love a place called 'Loma del Viento' in San Cristobal, the city I was born and raised. 'Loma del Viento' translates to 'Small Hill of the Wind' but it is no small hill, it is a mountain, and I used to go on a hike there every week in the last two, or three years that I lived in Venezuela. I can't tell you how mesmerizing it was to walk through its trails and to meet its trees. I still remember its scent, and how full and peaceful the experience to be standing at its top felt, where I could see and imagine that within a little dot that stood very far away was my mother cooking lunch inside the kitchen of my home.
In Chicago I absolutely love my studio. You would have to see it to understand, it is such an amazing space inside this beautiful, old, and robust building.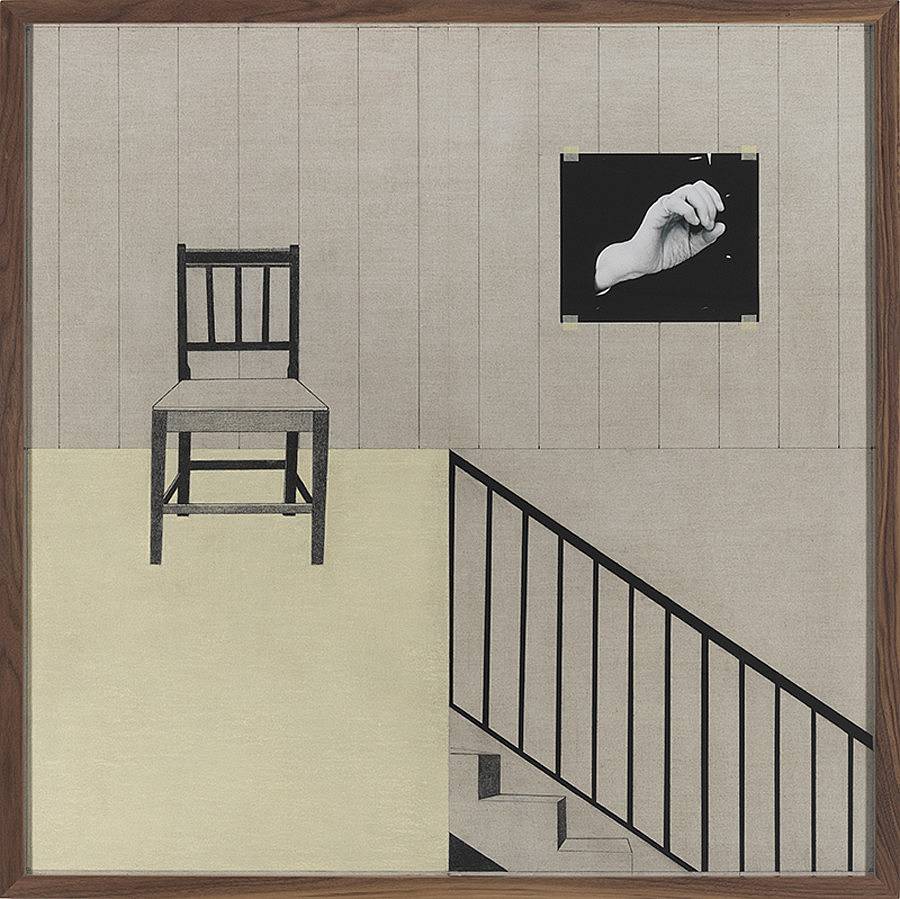 Describe your current studio or workspace. It is quiet. It has a beautiful view that changes colors with the time of the day.  I am extremely neat; therefore, my studio is often hyper-organized. I color-code my books and my oil paints.
What were you like in high school? I was not popular. I had attended eight different schools before I arrived to my high school and not one of my peers knew me at a time when they had known each other for many years. I however found the best of friends, her name is Helen, but I call her by her middle name, which is Dulce and it translates to 'Sweet.' Not only was she, is she, very beautiful but she still has the most genuine and witty personality in the world.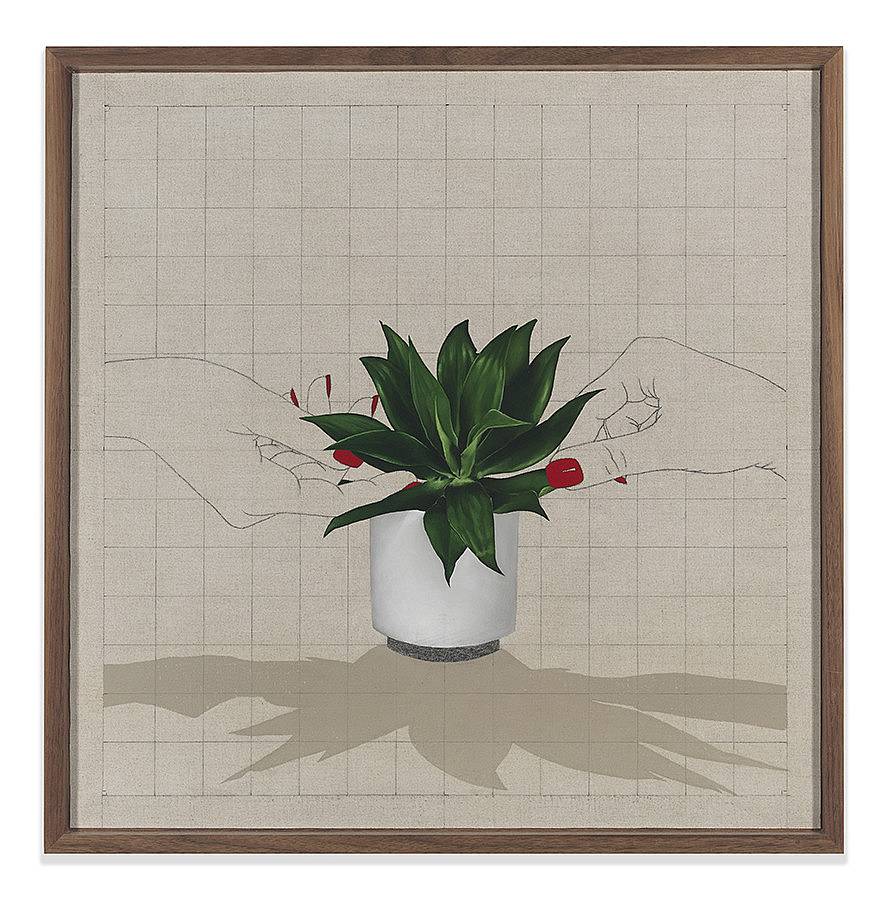 What are some of the best or worst reactions you have gotten as a result of your work? There is this one time I stripped completely in a room full of people. I grabbed a stool and placed it on top of a desk where I sat quietly and began covering my body in toilet paper. Then, I added my signature to the toilet paper; I had to awkwardly reach for a pen to do this. That performance received mixed reviews, but the worst reaction is the one I had, after looking at some of the photographs. Can you imagine?