Hannah Carr is an interdisciplinary artist currently based in Kansas City, Missouri. She received her Bachelors of Fine Art from the Fiber Department at the Kansas City Art Institute in 2014. She completed her second year of the Charlotte Street Artist Residency Program in 2016. Working in photography, sculpture, and collage, she creates tactile staged images and environments that explore illusion, distorted depth, and surface.
Hannah Carr
Tell us a little bit about yourself and what you do. I am an artist and designer living in Kansas City. I moved from Oklahoma in 2010 to attend the Fiber department at the Kansas City Art Institute. I have a BFA in Fiber, but my practice is all over the place. It bounces from photography, to collage, to digital images, to clothing and accessory design. Each part of my practice informs the next project or material. I have a weakness for collaboration and love being a part of larger projects. This often sways what medium I work in.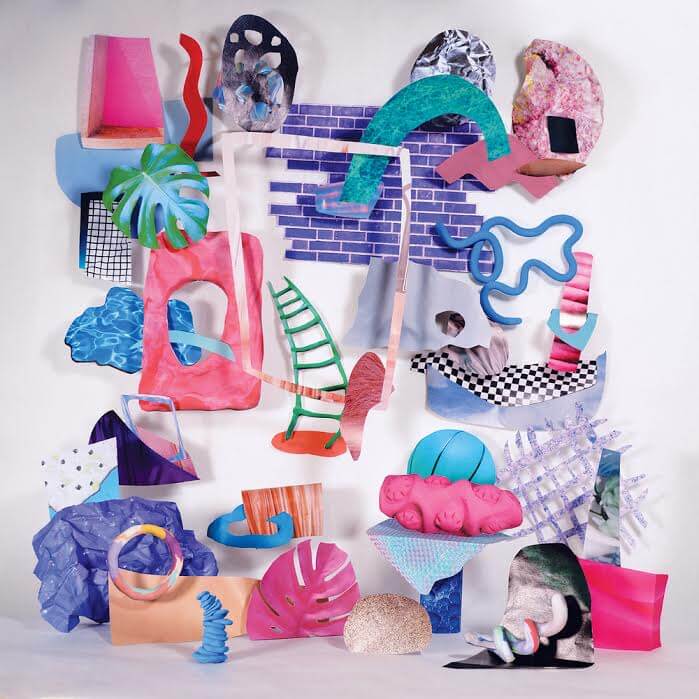 What are some recent, upcoming or current projects you are working on? I am currently working on a collaborative installation with artist Patricia Bordallo Dibilox. We have both individually been working in abstract photography using mirrors, with fabric and other tactile materials as the subject matter. Our installation will be an attempt to create indulgent passageway or image in the same way our photos do. This will be a part of a group show at La Esquina Gallery.
I am also working on a clothing collaboration with graphic designer Sara Garrison to be featured in her publication, Likewise Magazine. We will be digitally printing on fabric, creating garments, and collaboratively styling the photo shoot that will be printed in the magazine. Sara is my roommate, so this is a super fun project.
Oh! Also working on this awesome vaporwave/gamer centaur costume for a local opera, Echosis, written by Ashley Miller. This is a huge collaboration between so many amazing musicians, performers, and artists in Kansas City.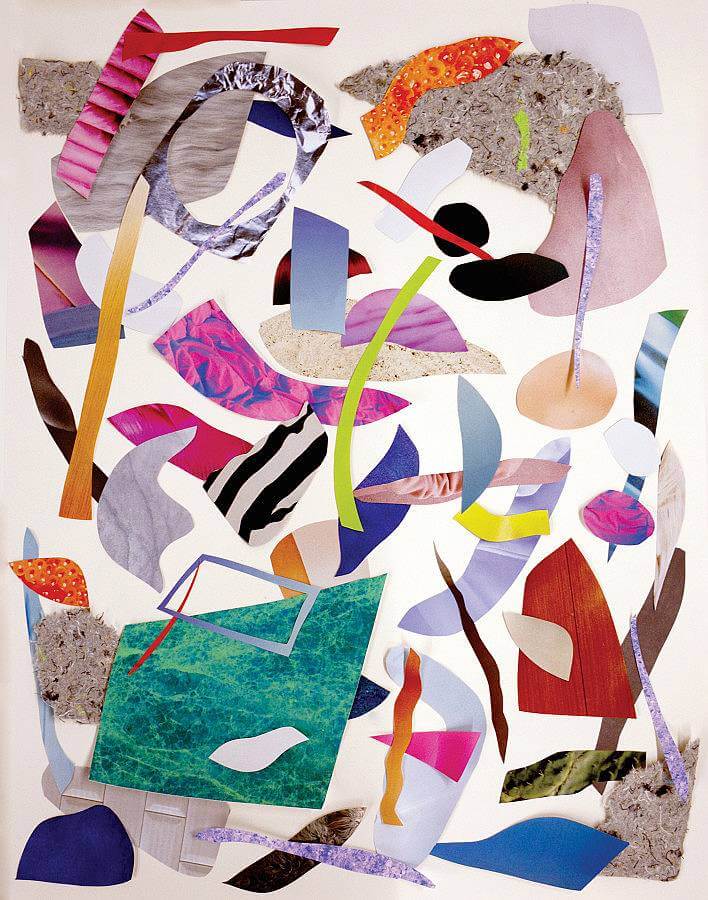 What is one of the bigger challenges you and/or other artists are struggling with these days and how do you see it developing? I mean its always a struggle to keep the balance of doing what you love and paying bills. I think that's usually the main struggle that recent graduates or early career artists have. But that is definitely one reason why I love Kansas City! It is relatively cheap to live here, with constant art opportunities being thrown my way. I was lucky enough to receive a free studio space upon graduating through the Charlotte Street Foundation Residency Program. That allowed me to keep making without too much financial stress.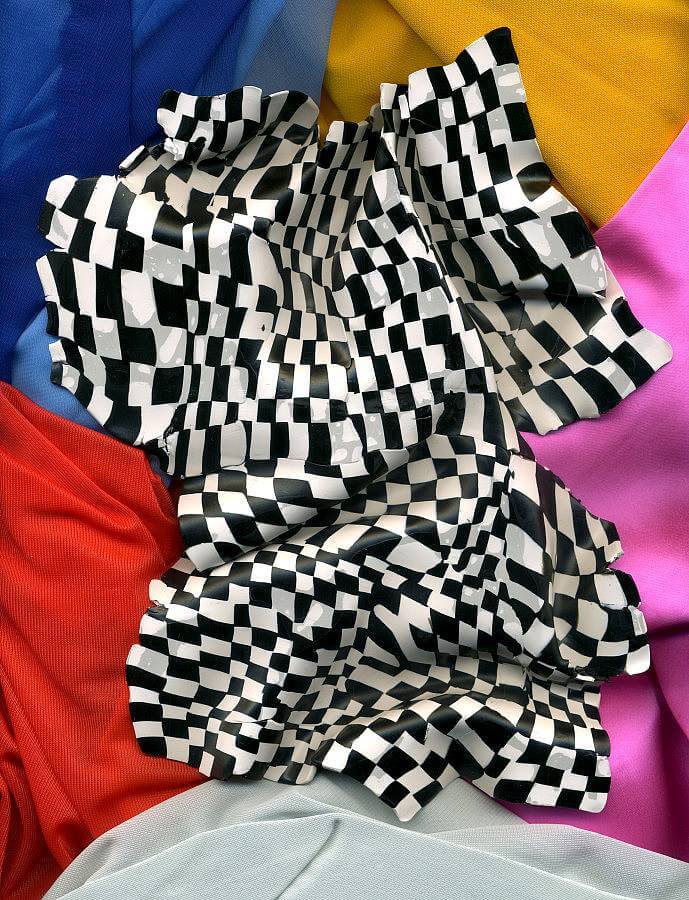 How did your interest in art begin? As a kid I spent a lot of time doing crafts and making small things by myself. I loved making miniature clothes and furniture for my dolls. I was really into making friendship bracelets, lanyards, hair wraps, painting rocks — all of those camp craft activities. I was obsessed with stop motion films like James and the Giant Peach, The Science of Sleep, and Coraline. That type of indulgent material world really appealed to me. I don't think I even realized that I could go to an art college until my senior year in high school, but it made sense right away and that's been my life ever since!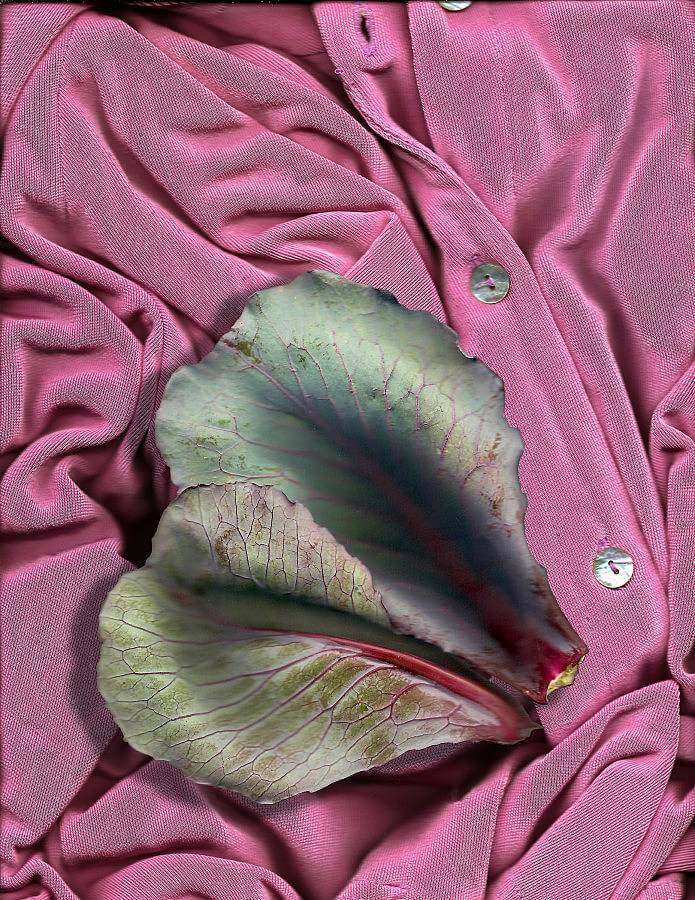 If you had to explain your work to a stranger, what would you say? I use span of materials and methods to create tactile images that explore illusion, distorted depth, and flattened imagery. I use digital printing methods to create new surfaces and abstract imagery.
What materials do you use in your work and what is your process like? Currently I'm working in polymer clay, mostly to make jewelry, but also in different parts of my practice. In my most recent work I scanned polymer clay compositions and had those images printed large scale on silk. The major scale change is really exciting to me. I like to keep materials somewhat ambiguous so that when the viewer is looking at a photograph or image, they aren't sure whether they're looking at something monumental or miniature. This process often incorporates scanning smaller items, or photographing small set ups. Working small in the beginning allows me to move through ideas quickly and efficiently.
Tell us a joke. I only know one joke and it involves making a dolphin noise. If you meet me, ask and I'll tell it to you!
What artists are you interested in right now? In reference to my more recent photography, I am looking towards the queen, Barbara Kasten. Donna Huanca is a long time favorite. Her material usage and tactile sensuality are constantly inspiring to me. Another favorite is Rachel Hayes! I love that she uses fiber processes in a completely modern and breathtaking way.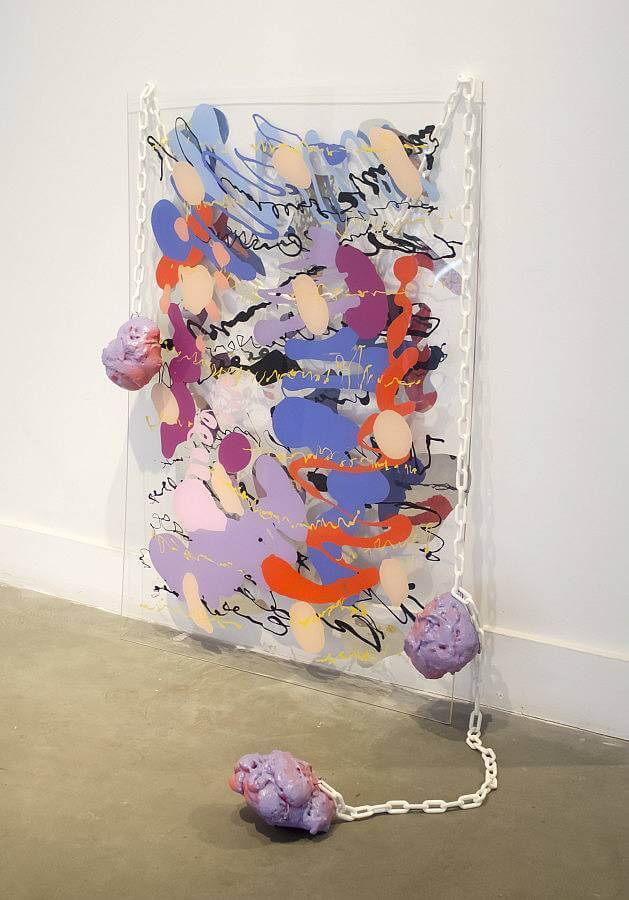 What's your favorite thing about Kansas City? Kansas City is very supportive of the arts in so many ways. I have a huge support system here. There's always some new project or collective popping up, usually with anti- institutional or DIY vibe. I also love my job. I work as the product photographer for an awesome mid-century modern furniture store called Retro Inferno. The owner and I both geek out over Ettore Sottass and other Italian designers. It's always inspiring to see what's new in the shop.
What was the last exhibition you saw that stuck out to you? Madeline Gallucci's solo exhibition for the Charlotte Street Visual Artist Awards Exhibition. Pretty dope!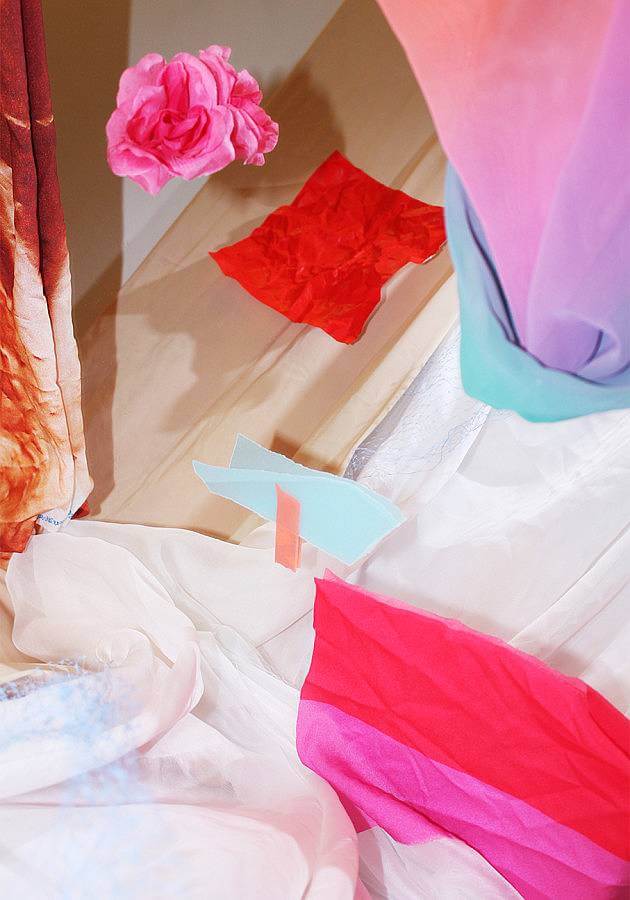 What is your snack/beverage of choice when working in your studio?  La croix (any flavor) and anything sweet or chocolate!
What do you do when you're not working on art? I'm addicted to thrifting! And browsing Craigslist. I love the hunt.
What are you listening to right now? Little Dragon is my studio go to, sometimes Kate Bush or Joanna Newsom if I;m feeling wacky.