Anja Schori was born in Bern, Switzerland in 1983. She studied photography at University of Art and Design Lausanne, and in 2013 she received a Master's degree in Fine Arts from Zürcher Hochschule der Künste (ZHdK). Schori has exhibited in China and throughout Europe. She currently lives and works in Zurich.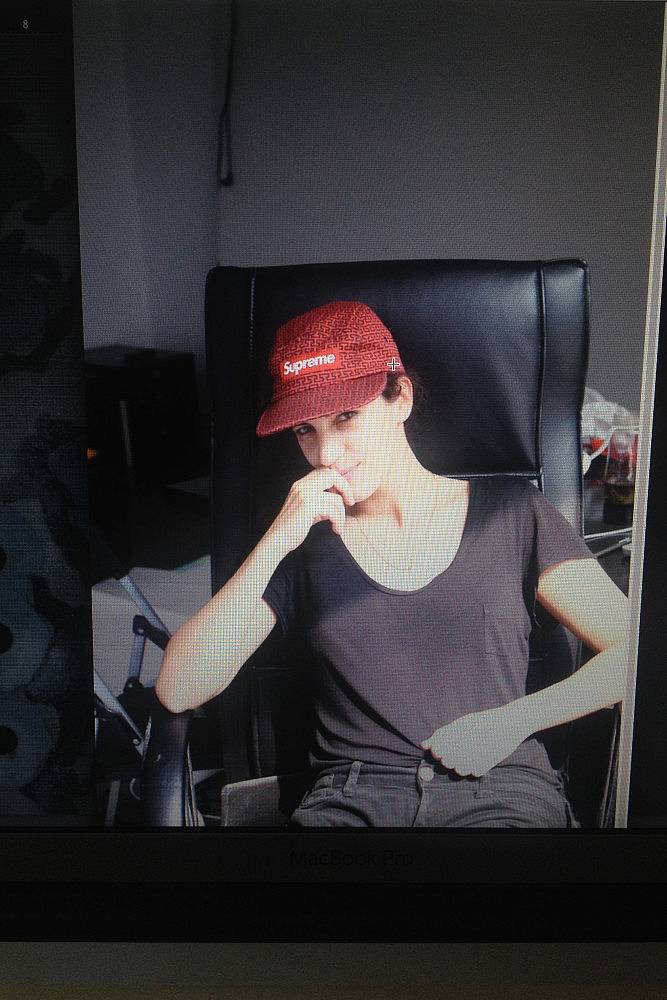 Tell us a little bit about yourself and what you do. I was born in 1983 in Berne, Switzerland. Since 2012 I've lived and worked in Zurich. In 2008 I graduated from University of Art and Design Lausanne (ECAL) and later I received a MAF (2013) in Fine Arts from the University of the Arts Zurich. My background is in photography and it is still part of my work. The formal aesthetics of architecture, abstract and geometric forms and objects are at the core of my work. Throughout my recent projects, I have been interested in the interaction between surfaces and spatial elements, especially inspired by the visual appearance of architecture in mega cities. In my research, I search for formal and graphical components, extracting these from their context, bringing together various architectural elements and everyday objects to create a collage of abstract forms. The spatial interactions of these compositions are themselves open to exploration, presenting a playful examination of the meaning of two- and three-dimensionality in photography.
What is one of the bigger challenges you and/or other artists are struggling with these days and how do you see it developing? To find good and cheap working space is almost impossible. And the situation is not getting better…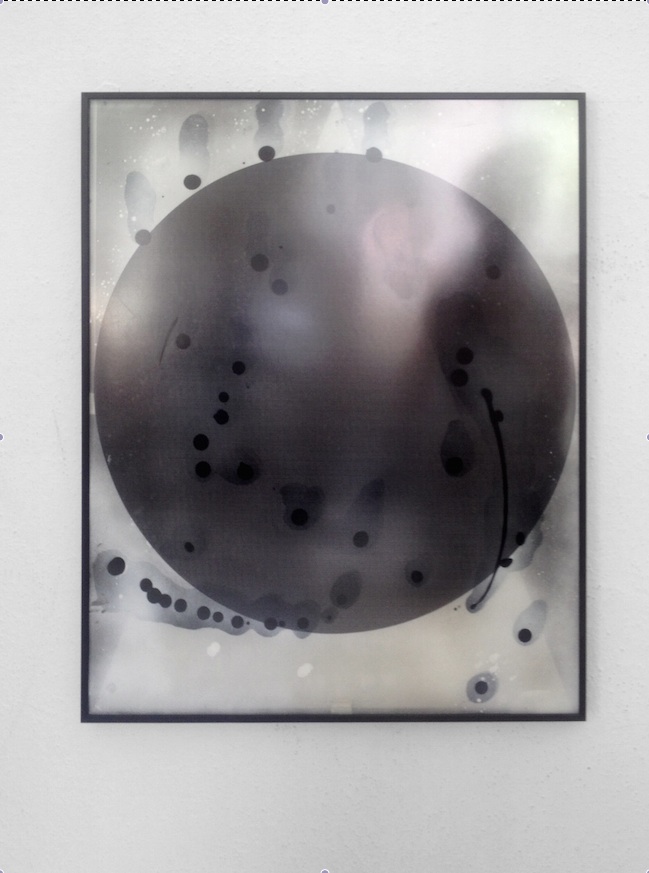 How did your interest in art begin? As a child I drew a lot. I was not interested in playing with dolls. When I was five years old I got my first camera — I wanted to become a photographer. I filled film after film. After graduating from ECAL in Photography, I was totally into fashion photography, but I realized soon after that it was not really my ambition. So I started a Master in Fine Arts — I am very happy with this decision.
If you had to explain your work to a stranger, what would you say? Basically I work with photography, but I also make installations and sculptures to explore and question the medium of photography.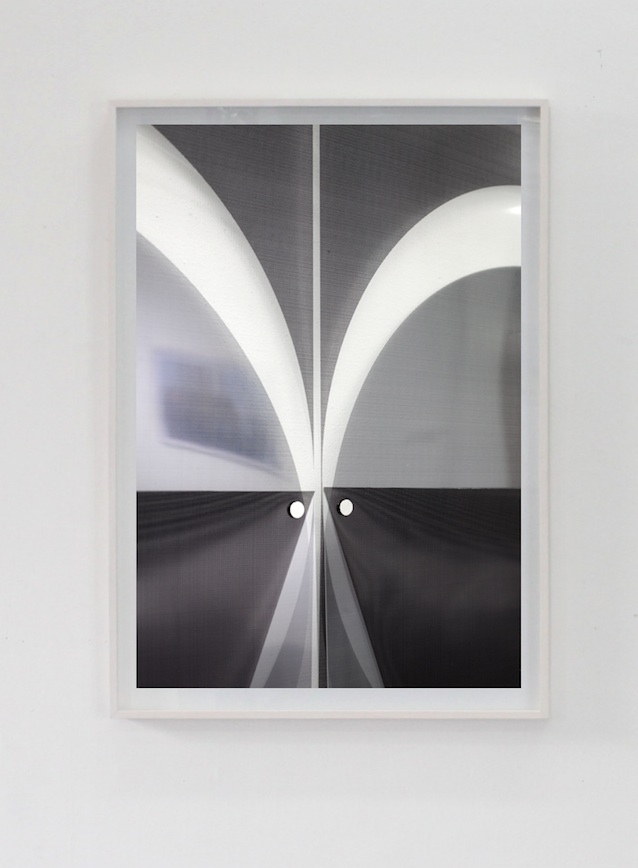 What materials do you use in your work and what is your process like? A year ago during a residency in China I started to work with big transparency films. I printed one simple form on each film. The prints I can use like a "construction kit" and build up new visuals by bringing them together with loadstones. The first result of this method was the exhibition More Buildings for Shanghai in Hangzhou, inspired by the postmodern architecture in mega cities like Shanghai and Mumbai which is often very surprising and imaginative. During the last year I used the "construction kit" to create other installations. At the moment I'm working with the photographs of these installations which no longer exist. The photograph is the presented piece. I'm also working on new visuals by using acrylic on the films.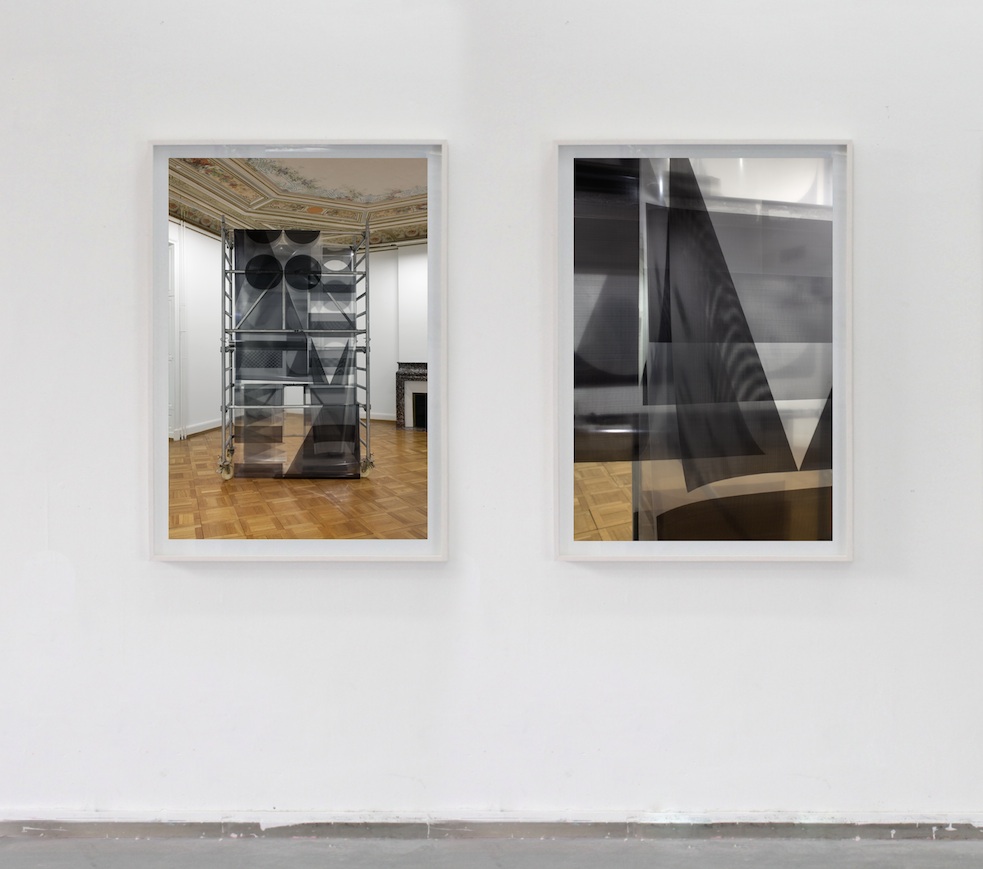 What are you reading right now? I often take very long to finish books. At the moment I'm reading three.
1. Architecture and Geometry written by Ekkehard Drach. It is a book about the historical aspect of formal classification systems in architecture.
2. Winter Journal by Paul Auster. Unfortunately it's the first Auster book I don't like. Not sure if I will finish it. I am a big fan of him. My favorite one is Moon over Manhattan.
3. Léon and Louise by Alex Capus. I love love stories.
What's your favorite thing about your city? In my hometown Berne, it's the Aare river. In summer you can swim through the city (urban swimming). The river is coming down from the mountain side and even in the hot summer it is cool and fresh. In Switzerland there are a lot of rivers to swim. But the Aare is definitely the best one; it's fast and has a very nice green color. In Zurich there are a lot of different things I like — for example, Kafi Ferdinand. During the daytime it's an old-fashioned tearoom and in the evening a Turkish family serves very delicious Turkish food. I also like the open air swimming area called Lezigraben, which was built by Max Frisch, and my neighbor, the old Italian lady who invites me for coffee…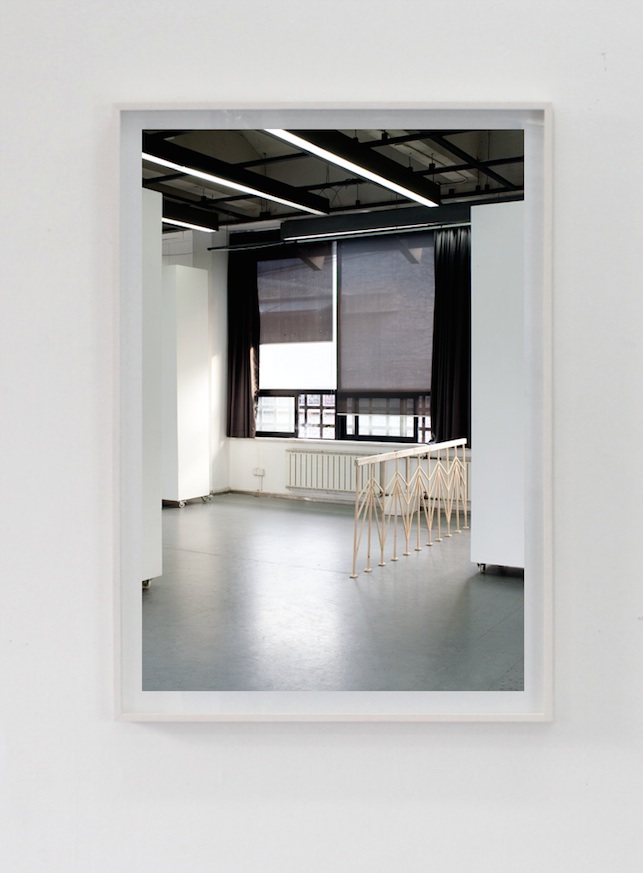 What is your beverage of choice when working in your studio? Herbal and green tee.
What do you do when you're not working on art? Swimming, cycling, running, cooking, earning money, spending time with friends…
If you hadn't become an artist what do you think you'd be doing? I would be a cook or psychologist.