Amir Guberstein (b. 1985, Israel) MFA holder from the Berlin University of Arts, currently living in NYC. Influenced by the geopolitics of his country of origin, Israel, Guberstein's work endeavors to reproduce a combative state of surface impact, an arena for dissection and a reconstruction of the shifts that modify the historic narrative in which he partakes. His ongoing work sees the development of a system of terrestrial abstractions, a speculative cartography of surfaces, boarders, sovereignties, migrations, diasporas and collapsing cultures.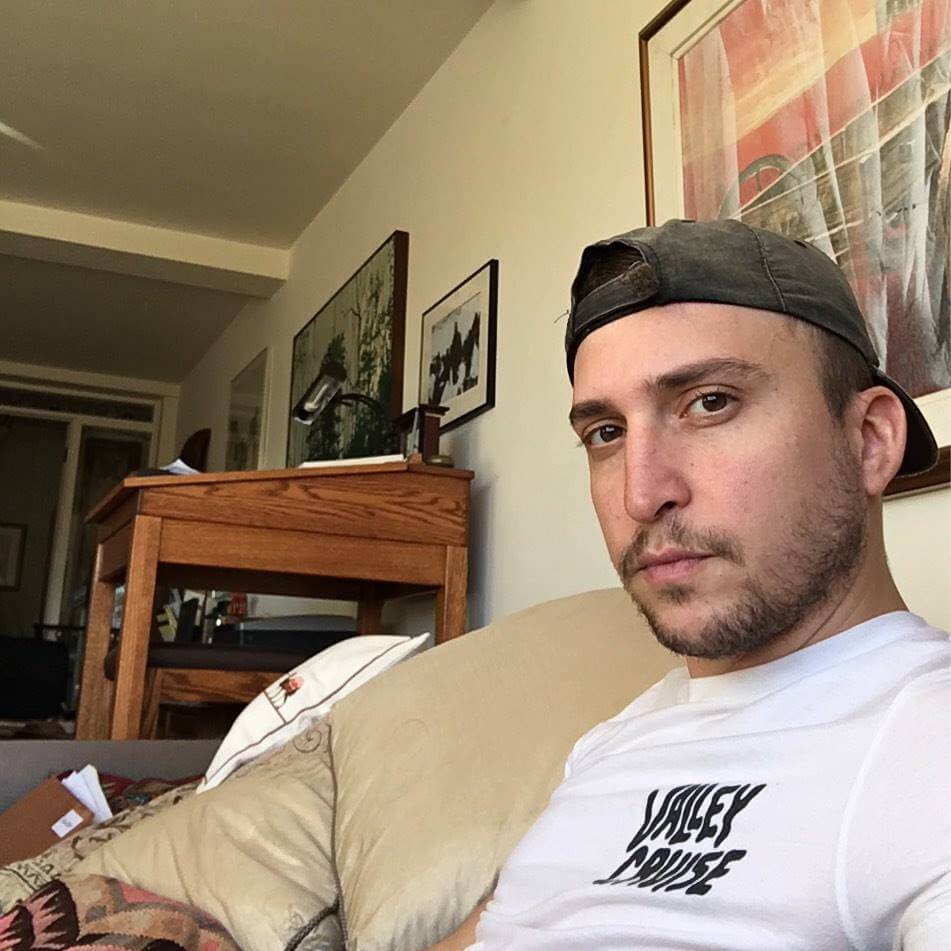 How did your interest in art begin? As a young boy I sought refuge in the written word, which then sought a visual representation for itself, which in turn sought ambiguity and complexity in abstraction. And I went to an arts high school where I wrote, directed and manned every possible position on a set in the film department. The lead-up to that was about five years of condensed writing that started at the age of 13. But I can't say there was a starting point per se. If anything it's a constant shift in the manifestation of the need to tether thought to image.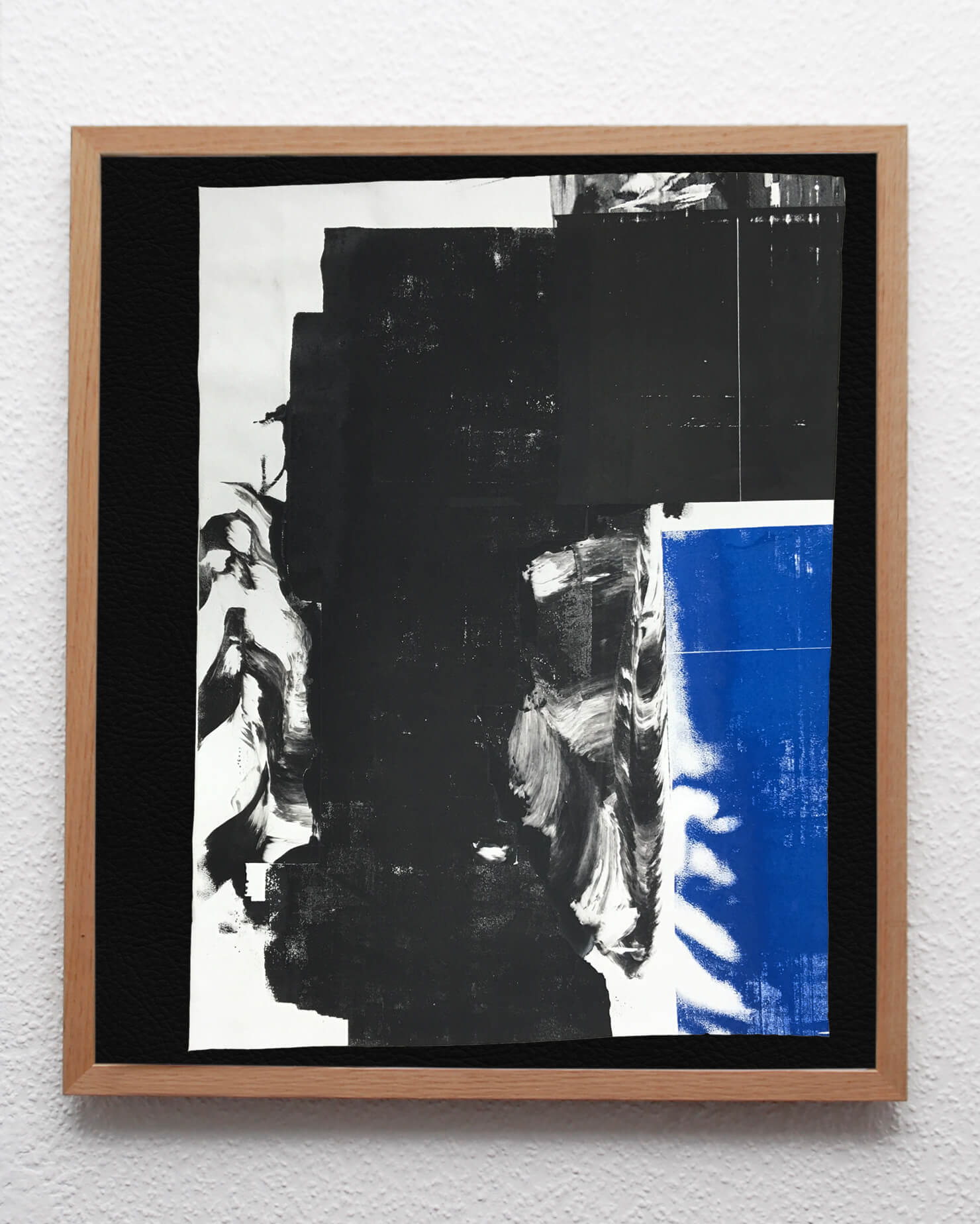 What materials do you use in your work and what is your process like? I paint almost exclusively with gesso that I age using different methods in my studio. I paint on microsuede and utilize silk meshes through which I choreograph the paint onto the surface. Varying degrees of aging contribute to the many ways the black gesso and the white one struggle to end up on the canvas.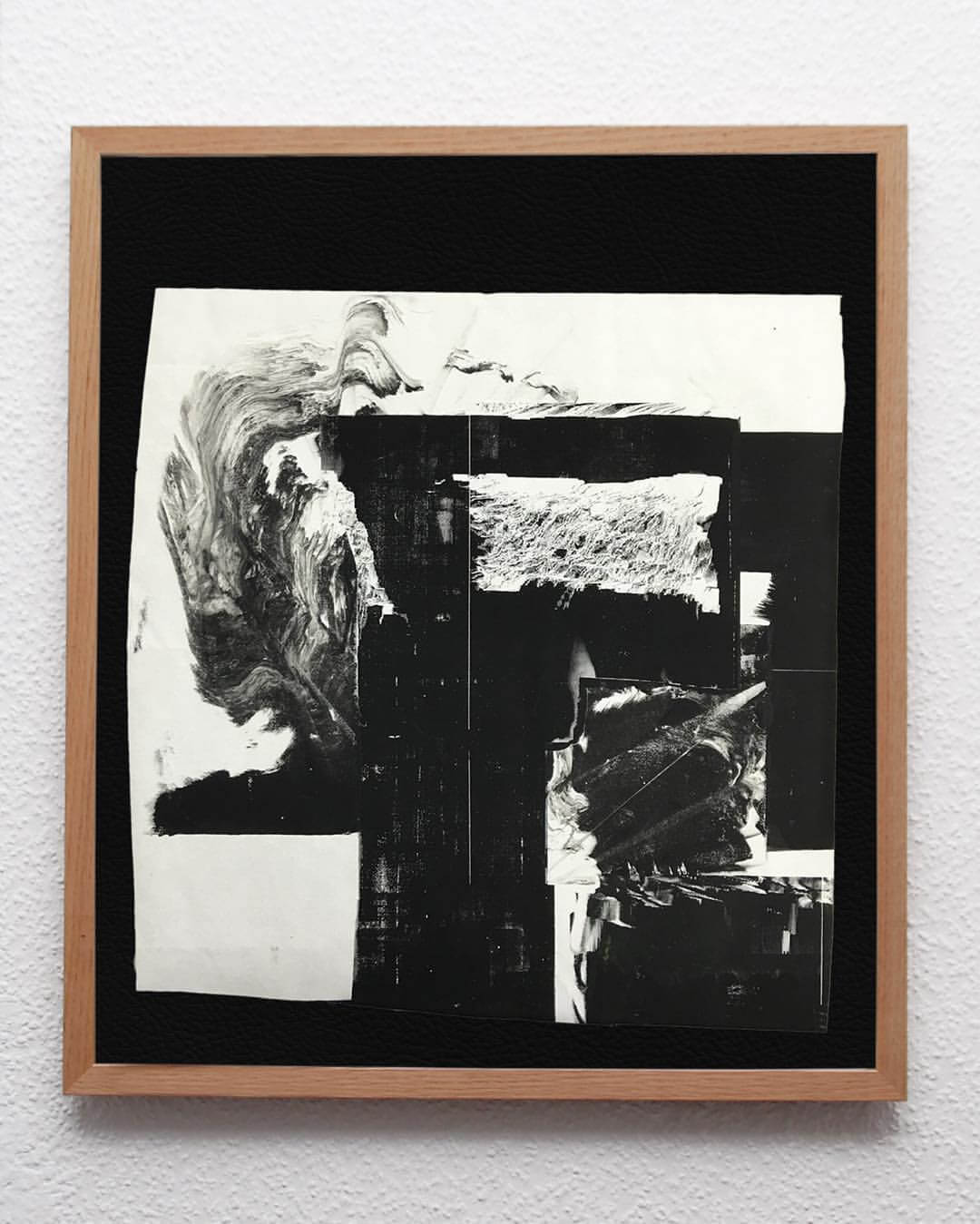 Tell us a joke. Did you hear what happened to the peanut in Central Park last night? He got a-salted.
What artists are you interested in right now? I'm fascinated by meaningful cession of authorship; Sia's "This is Acting" for re-appropriating the same songs she created for others to appropriate, Jhumpa Lahiri's beautiful story in the December 7th issue of the New Yorker in which she is translated back into English from the language of the country she currently calls her home, and lastly, my good friend Donna Huanca for her handing-off of psyche and being onto her performers in her live works.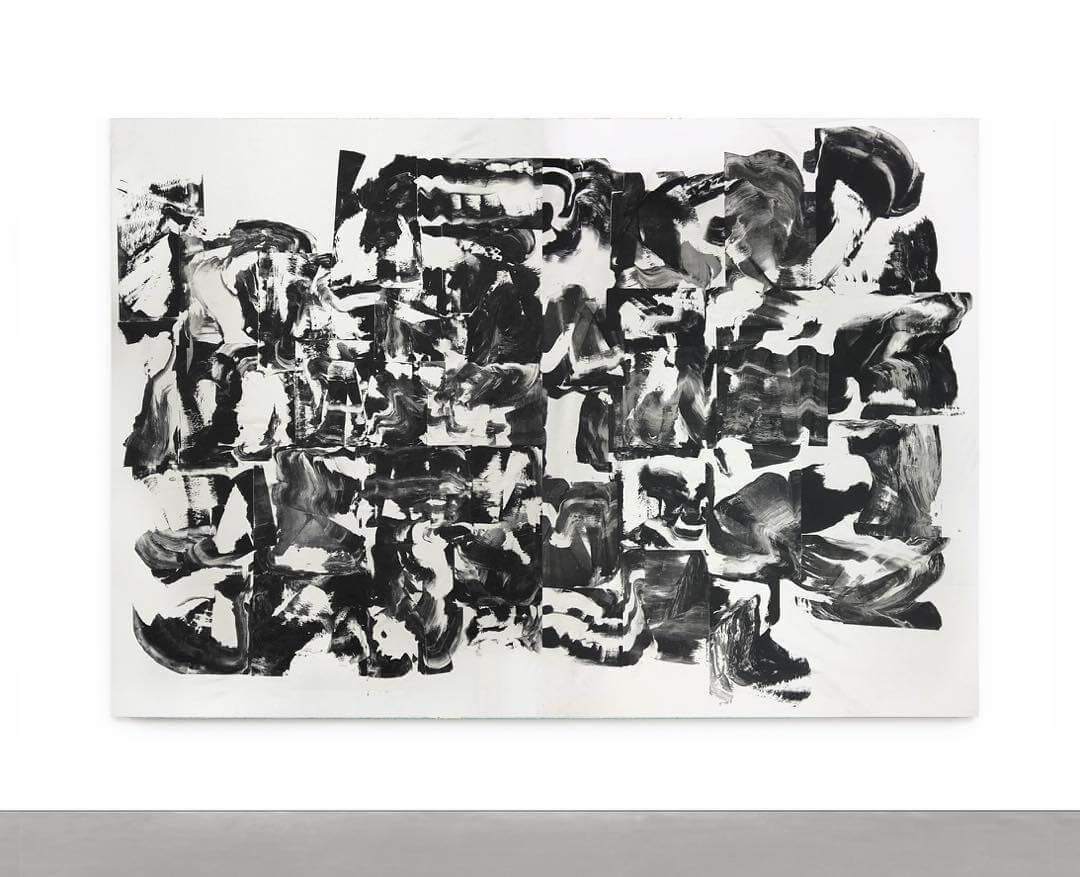 What's your favorite thing about your city? Biking up and down avenues in the summertime when humidity is at 90%, when time stretches and the mind bends.
What was the last exhibition you saw that stuck out to you? Alberto Burri's retrospective at the Guggenheim (which I rarely visit) is a showmanship of violence and tenderness at the same time. I want to think that you don't have to "get" art to find yourself gravitating towards his molasses-like surfaces, trying to disconnect from an invisible hand that pulls you closer to his hellish vistas. Yes, they're undoubtedly vistas.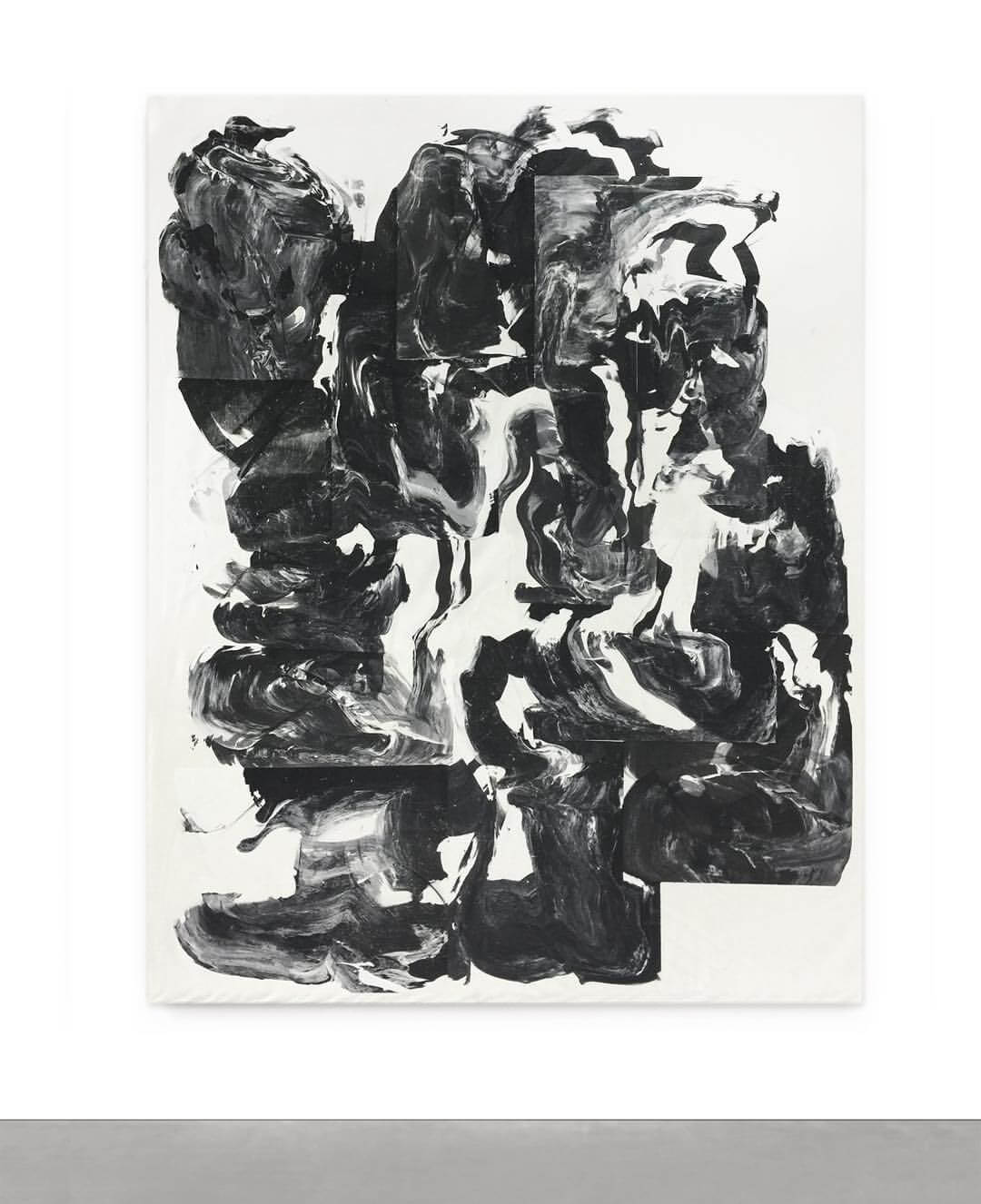 What is your snack of choice when working in your studio? Having my studio in the Garment District makes the food hunt pretty easy. I'm a big fan of the hot/cold salad bar where I get my greens and protein, and they're a dime a dozen in the neighborhood!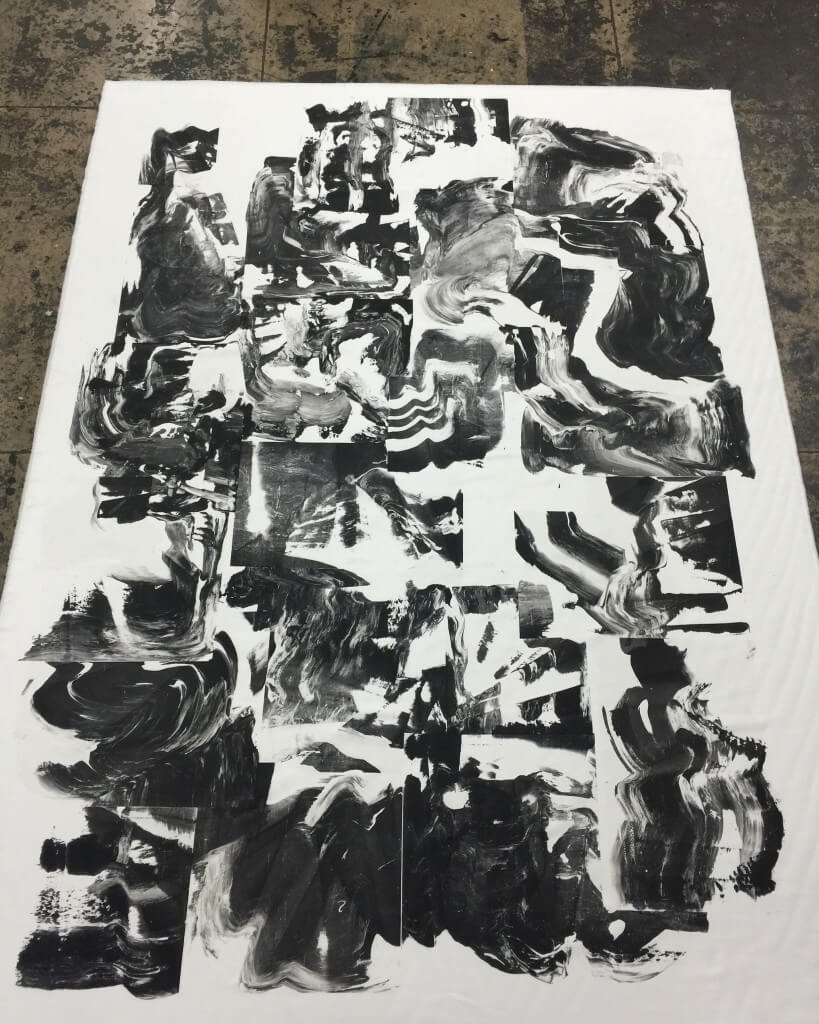 What do you do when you're not working on art? I read always and and all the time. I'm a hard sci-fi fan and inundate my brain with lots of readings on economics, history and social sciences. Essentially all the subjects I couldn't even pass a test on in high school because I was busy making films. I also teach kids at an after school program three days a week.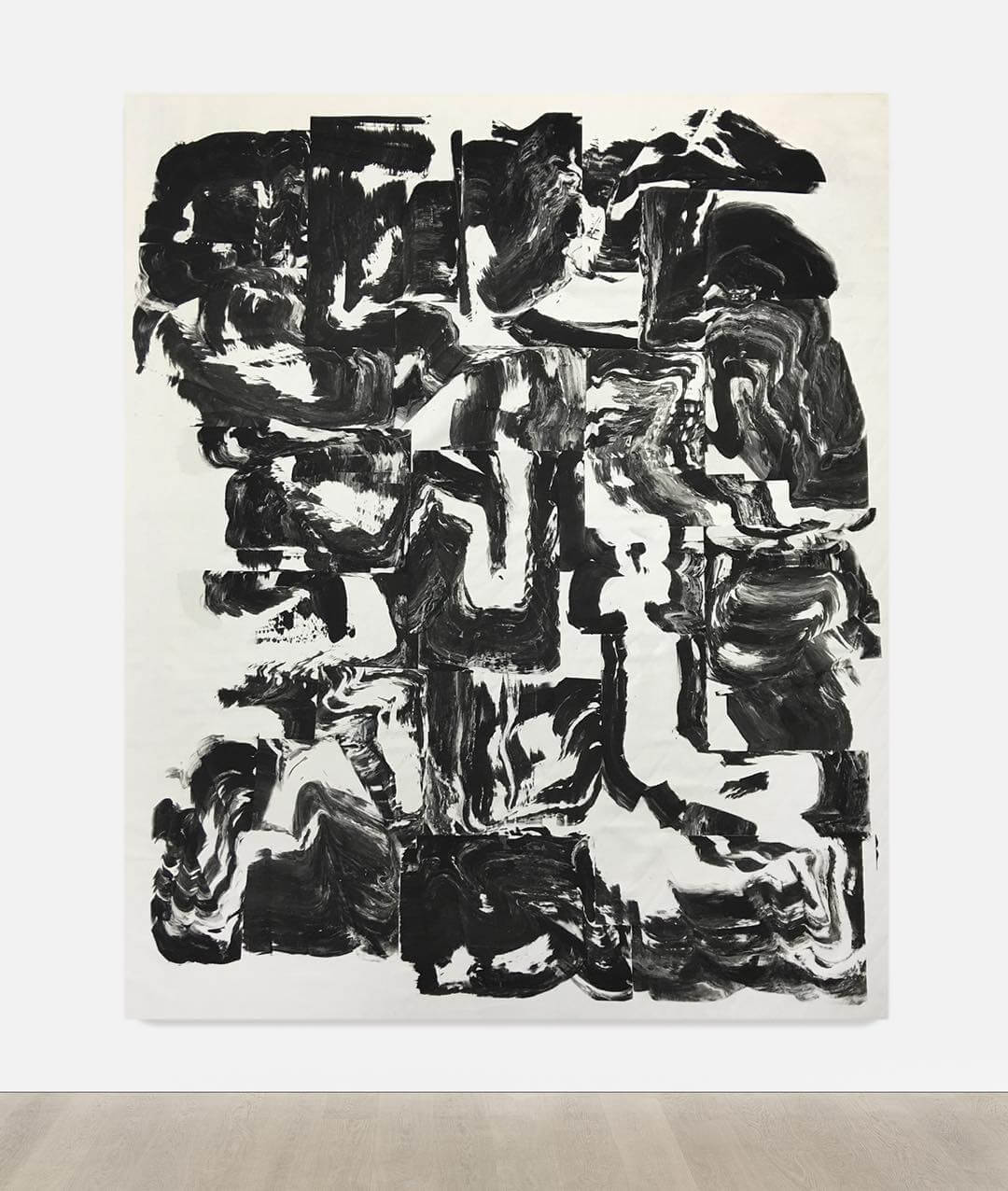 What are you listening to right now? I'm really into Liszt's piano transcriptions of Wagner's operas because of his masterful succinct reduction of an entire orchestra's work into a single channel of expression. And on top of that, the two men were related!