Tell us a little bit about yourself and what you do. Well, I was born in the nineteen hundreds and grew up across all of Texas. My family was and remains rather eccentric in normal ways. My mother was a self-reliant woman and taught me to be the same. Somewhere around age seven or eight we were driving down a country road to my grandmother's house. I was in the passenger seat although I had already learned to drive at this point. Like an unannounced fire drill, my mother pretended to have a seizure to test my survival skills. This deeply upset me and in my protest to participate the car steered into a ditch. On account of this incident and many similar stories I learned early in life how to improvise, which I still do today.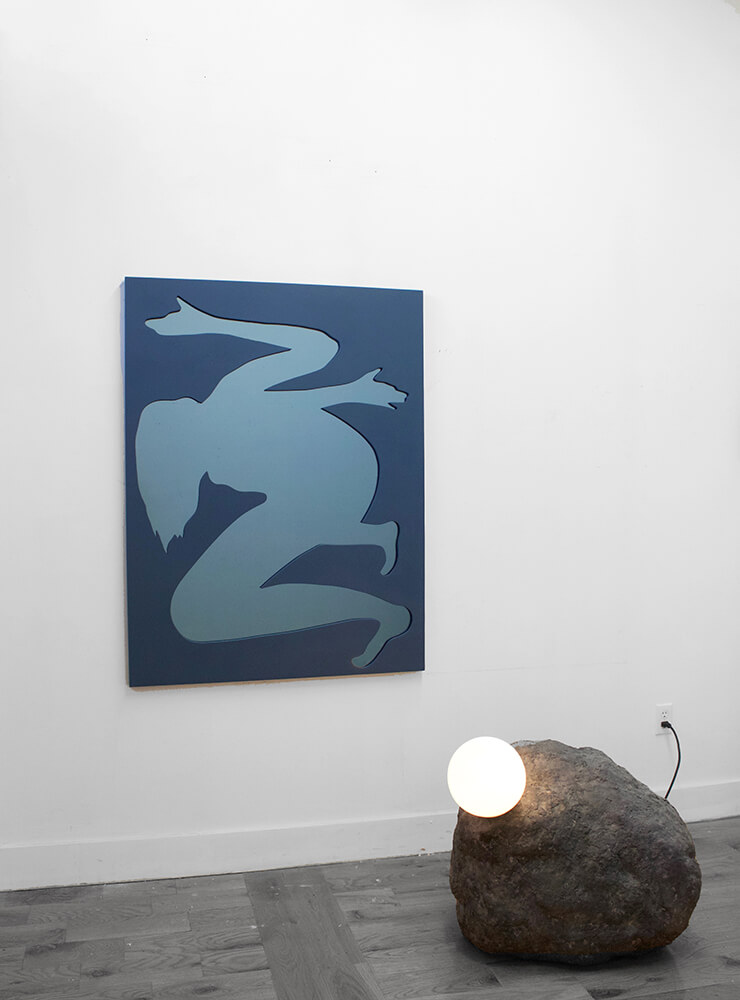 What are some recent, upcoming or current projects you are working on? I just had a couple shows come down, one at New Release Gallery in Chinatown that was organized by Silke Linder Sutti, the former Director of Clifton Benevento Gallery. The other was a group show at Left Field Gallery curated by Ryan Travis Christian and Travis Fish. I am working on a two-person show with Sarah Weber that will open in January at TSA in Los Angeles. A couple other things brewing, we'll see.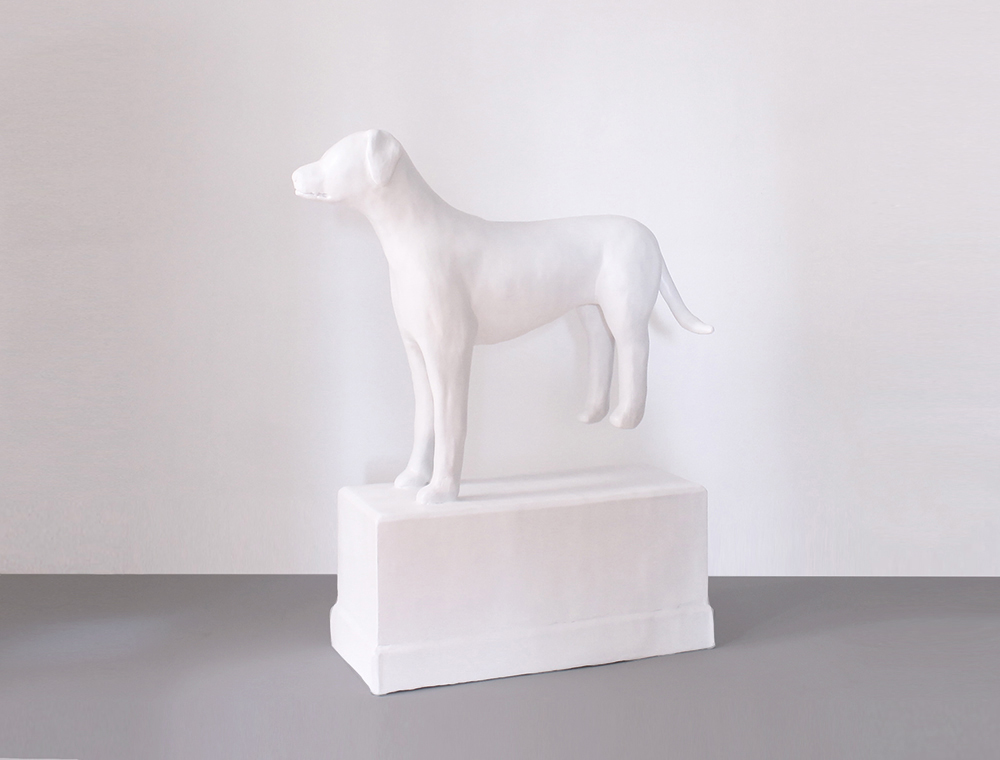 How did your interest in art begin? I had a nomadic childhood. By the time I graduated high school I had lived in about twenty different cities, maybe more. I was the only child and was clever at inventing games for myself, games I later learned were called Fluxus. Art class was the one curriculum that wasn't team based and I could enter and exit according to when the movers were coming. In grade four I got the fifth edition of H.W. Janson's History of Art from a mail-order catalogue. I traveled the world through this book, saw the pyramids, learned about anatomy, beauty, brutality, went to Florence, found Warhol. Nearly a year later, in celebration of something, my uncle surprised me by covering my desk with drawing paper, sketch books, pencils, and pastels. I drew him a picture of my hand.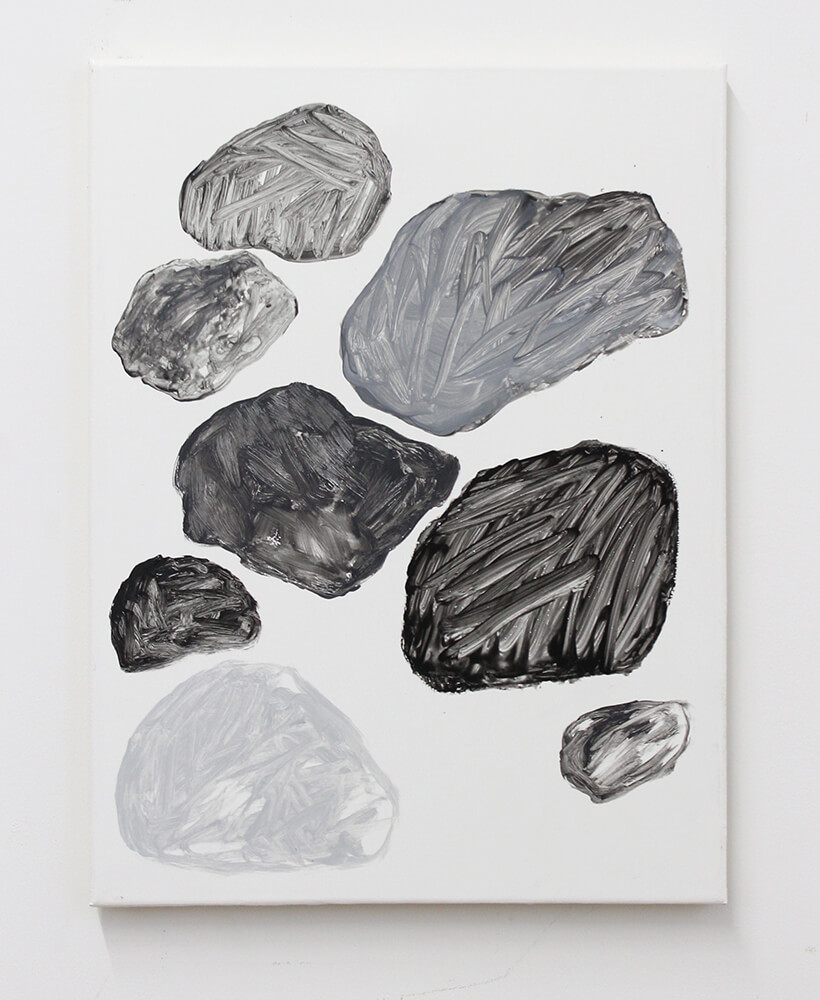 If you had to explain your work to a stranger, what would you say? (Click play to listen)
What materials do you use in your work and what is your process like? I use whatever is necessary to the idea; it's like going for a walk, wandering around, and arriving somewhere.
Favorite quote(s)? Dr. Oliver Sacks: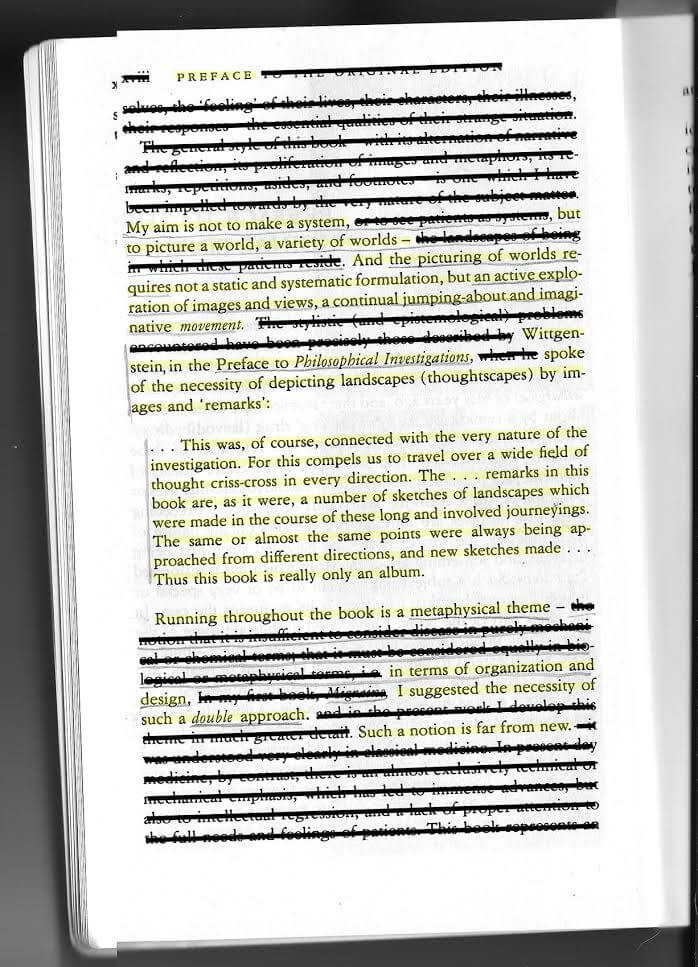 What artists are you interested in right now? I'm currently reading Maya Angelou's book, Wouldn't Take Nothing For My Journey Now and bought Sterling Ruby's new book this morning. I'm looking forward to seeing Sophie Lvoff's new video at the Florence Griswold Museum and where all Lauren Taylor's sock sculptures go. I adore Autumn Ramsey, and have been really impressed by the verve curator Justine Ludwig has infused in Dallas through her role at the Dallas Contemporary Museum.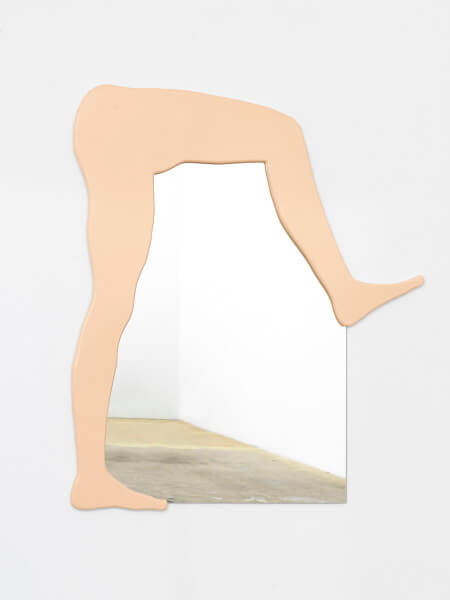 What's your favorite thing about NYC? The law of motion applied – the pendulum of activity and vitality. The people.
What was the last exhibition you saw that stuck out to you? Rashid Johnson's show at Hauser was far from subtle yet wildly elegant.
What is your snack/beverage of choice when working in your studio? The essentials – water, coffee, fruit and nuts.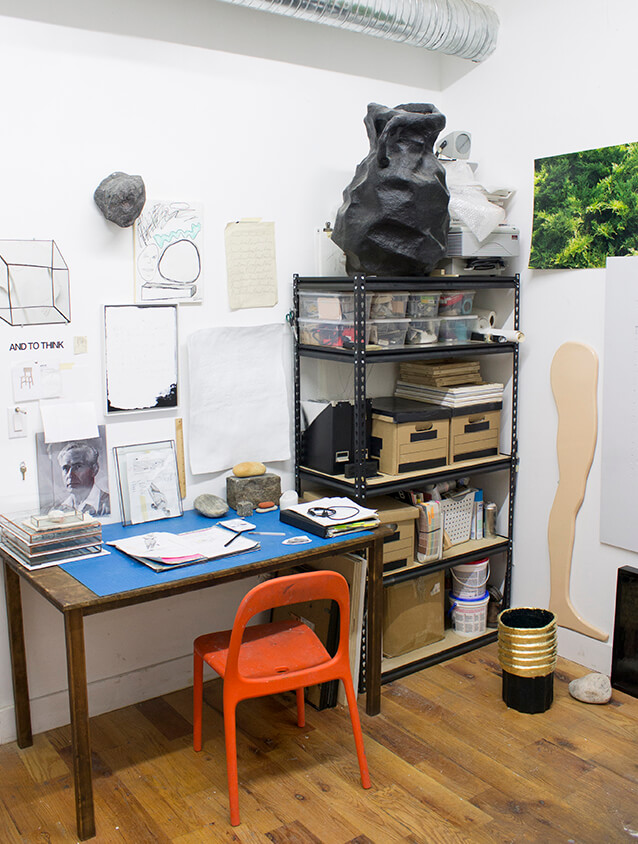 What do you do when you're not working on your art? I scheme heavily about everything. Sometimes nothing.
What is one of the bigger challenges you and/or other artists are struggling with these days and how do you see it developing? The next four years. Our political atmosphere is devastating but it also presents an opportunity to come together which is especially important amongst women. One of the many things to learn from this election is that sexism is severe. The direness for women to form meaningful bonds and support structures with one another, that exist beyond moments of hope, is crucial.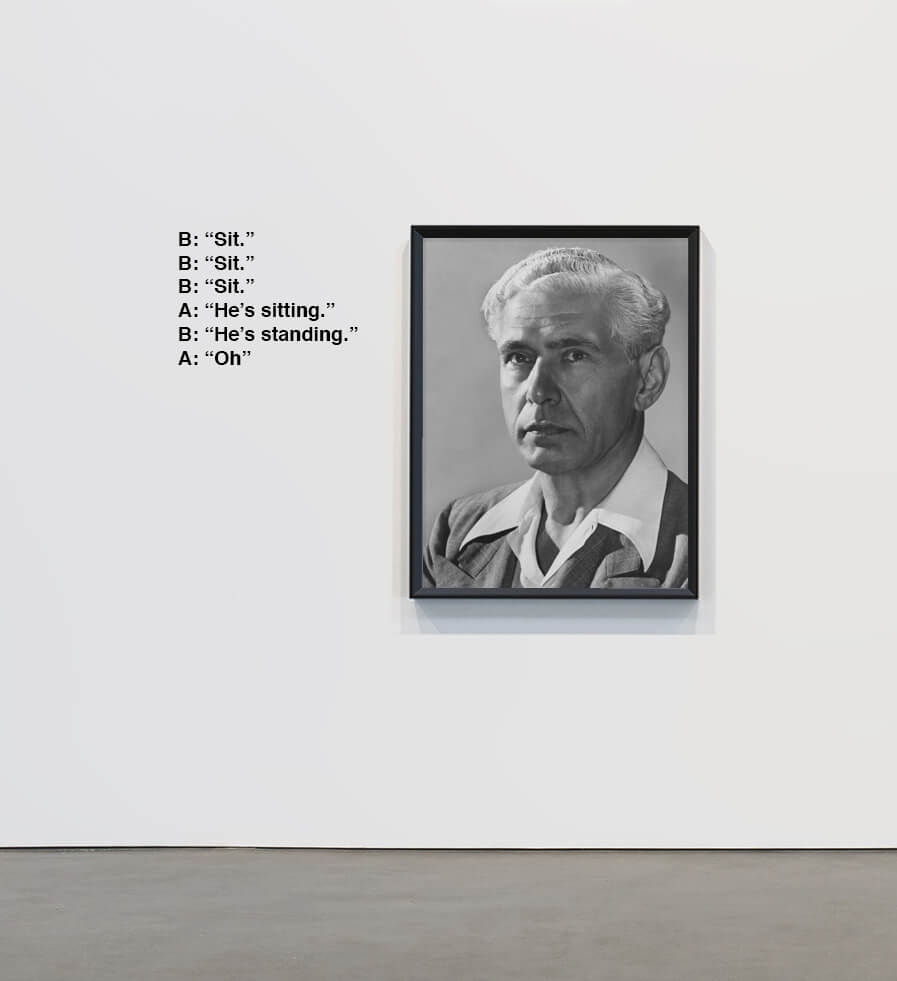 If you had not become an artist what do you think you would be doing? I would grind my teeth.
What are you listening to right now? La femme on Air's Moon Safari album.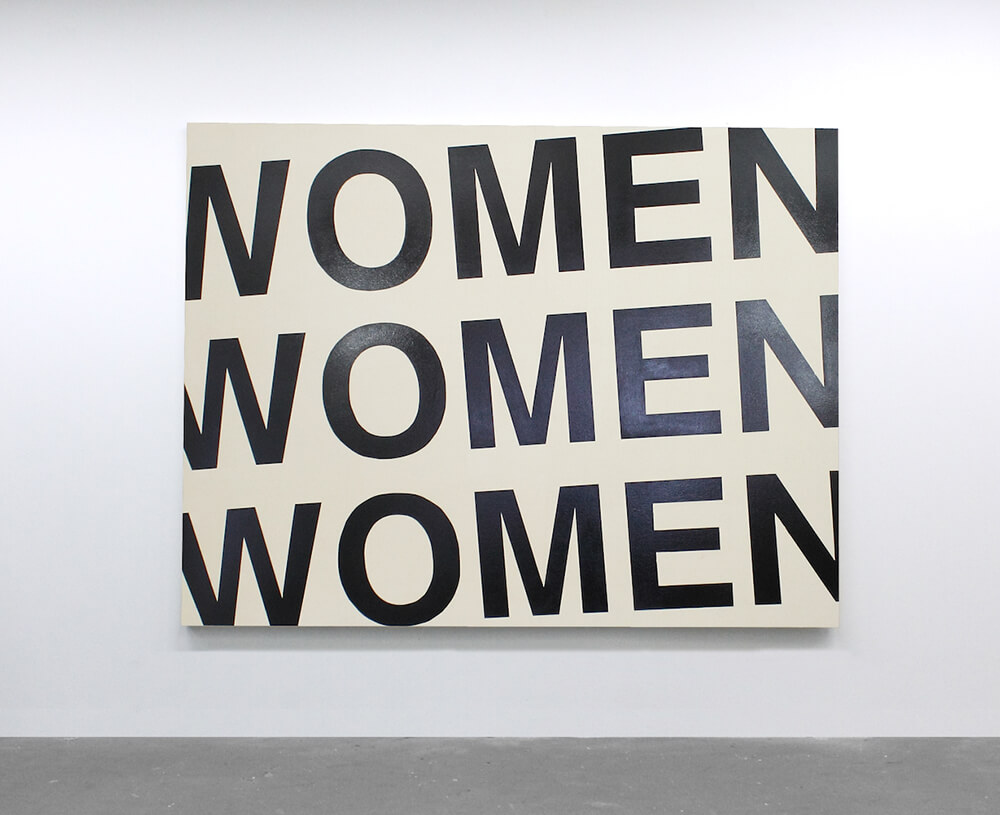 What are some of the best or worst reactions you have gotten as a result of your work? I recently had a studio visit with a man who, while sitting amongst my work, knowing I'm not a "painter," began telling me that if he "were to open a gallery [he] would only exhibit paintings because that's where the business is." He pointed at a sculpture I was working on, mid-progress, "that, for instance, would never sell."