Alex Gartelmann (b. 1984) was born and raised in Northwestern New Jersey. He received his BFA from The University of The Arts in Philadelphia, PA in 2007 and his MFA from The School of The Art Institute of Chicago in 2012. He is half of the collaborative Sebura&Gartelmann with Jonas Sebura. His work has been shown at The John Michael Kohler Art Center, Sheboygan WI, Antenna Gallery, New Orleans LA, The Clough Hanson Gallery, Memphis TN, UICA, Grand Rapids MI, and Slow, Chicago IL amongst others. He (with Jonas Sebura) are upcoming recipients of The Kohler Foundation Arts & Industry Residency for 2016. He lives and works in Philadelphia, PA.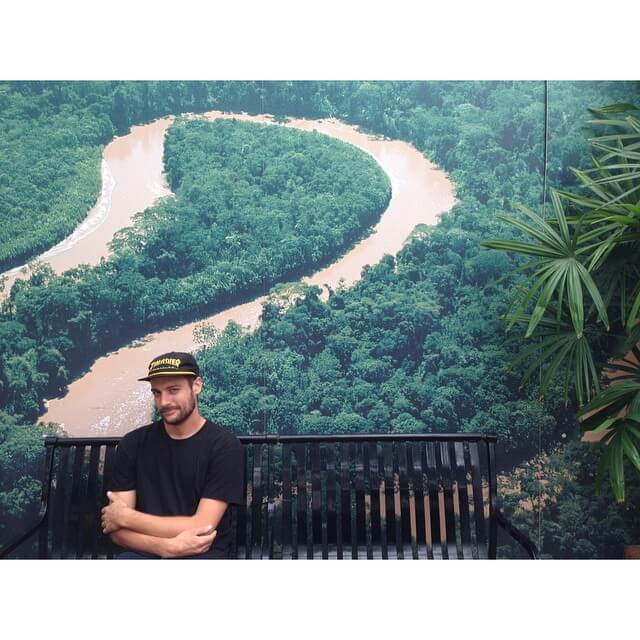 Tell us a little bit about yourself and what you do. I'm another artist living and working in Philadelphia. I'm half of the collaborative Sebura&Gartelmann with my best friend/art making partner Jonas Sebura, as well as having my own practice. My back ground is in object making, but my/our work goes out into the reaches of the umbrella of the expanded field.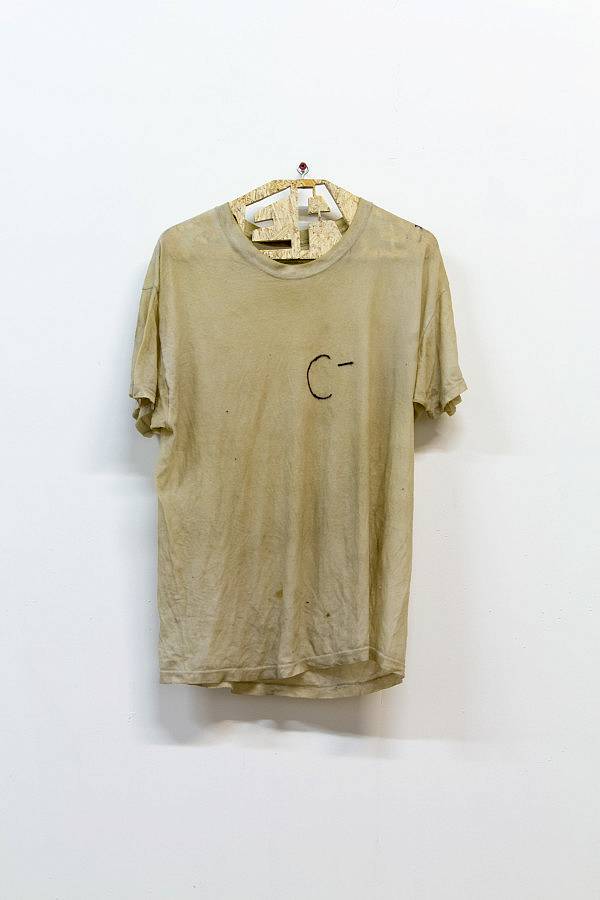 Top 3 favorite or most visited websites and why? I always start my mornings with www.jenkemmag.com and www.thrasher.com because I'm an old skate rat, and skateboarding is an endless font of creativity and nuanced perspectives on encountering the world for me. It keeps my eyes fresh.  I'm obsessed with www.spacesarchives.org. There is so much out there to see beyond the walls of the gallery or institution, and spaces is an incredible resource for discovery. I also spend a lot of time on Google Maps looking for the best routes to get lost on.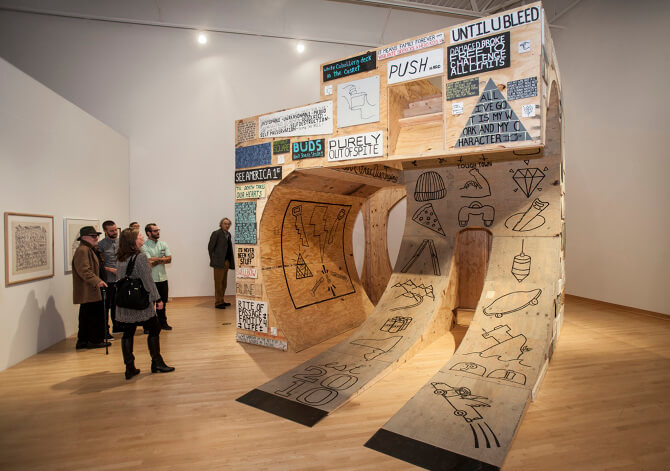 What kinds of things are influencing your work right now? At this very moment, working along side some of the most skilled craftsman in the world in the Kohler factory. There are these two gentleman, Gary and Steve, who by hand, pour all the 5ft iron trough urinals that Kohler produces. We work really closely with them, and it is an amazing thing to see the level of choreographed movement that they have developed to work together. Getting to experience that has been important for Jonas and I in thinking about some of the collaborative video performance work that we do. We are also always looking at and looking for vernacular structures, signs, and tools in places that are outside of mainstream consciousness. In my own work I'm looking at nuances of adolescent development in suburban culture, how subculture can influence those nuances, and the effect of the physical and intellectual landscape of the suburbs on youth development.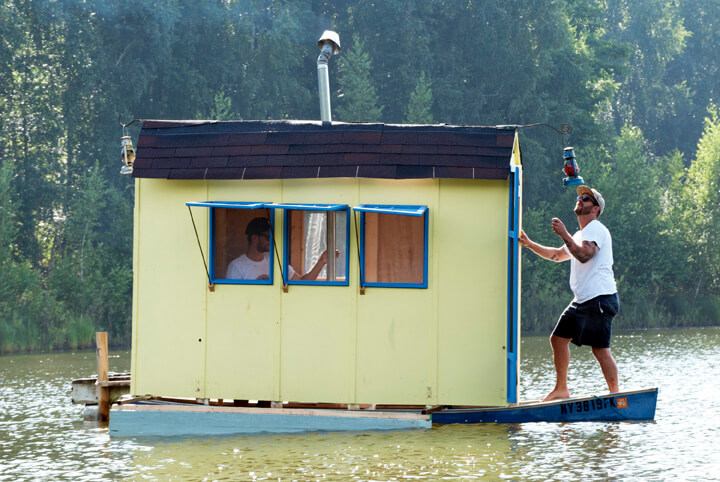 What are some recent, upcoming or current projects you are working on? I just had some work in a group show at Slow, in Chicago. Paul Hopkin (the gallery director) had me install my work last, so that it could be responsive to the other work in the show. My sculptures ended up hiding behind other works, or finding themselves in easily overlooked corners of the gallery. I couldn't think of a more appropriate way for the work to be shown. To start the summer I co-taught a two week sculpture course with my friend Scott Carter at Ox-Bow called Experimental Forms where we did a lot crazy mold making experiments, and really tried to get the students to loosen up and enjoy the process of making. Art school can be really good at ruining making for students, so we tried to design a course where the students could maintain a rigor in self reflection, but loosen up in the process. We got weird in the woods for sure. Jonas and I are currently residents at the Kohler Arts/Industry Residency in Sheboygan, WI for the next two months. We are doing the foundry side. We don't have a specific project we are working on, so we are using the opportunity to experiment and work through the excitement of not knowing what comes next. We are also using it as a time to develop some larger, more long term projects after we wrap up at the end of the summer. Myself, Jonas, and our friend Patrick Buckley are also working on a project where we are developing a mobile studio for road trips where we drive through places that are on the margins of cultural attention. The focus of the trips is looking at ways of making and living in those locations, which will lead to objects, images, and publications being produced both during and after the trips. We did a short tester trip in the spring where we drove along the northern Ohio River where it separates Ohio from West Virginia. If you ever find yourself in that area stop in Newell, West Virginia and find the Fiesta Ware ceramic shard pile, it's amazing. My partner Paige and I are also in the process of working on a new curatorial endeavor in Philly when I'm finally back, probably an early 2017 launch on that.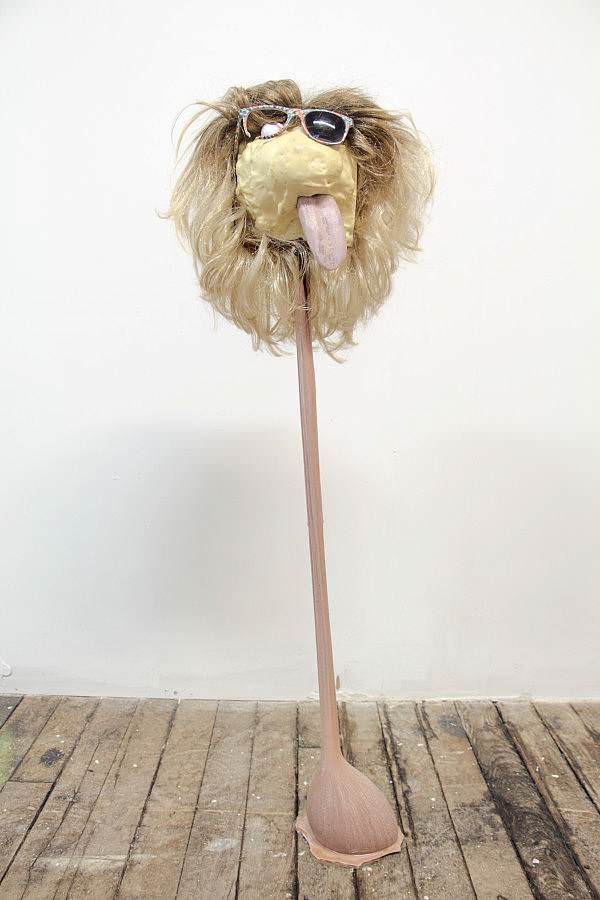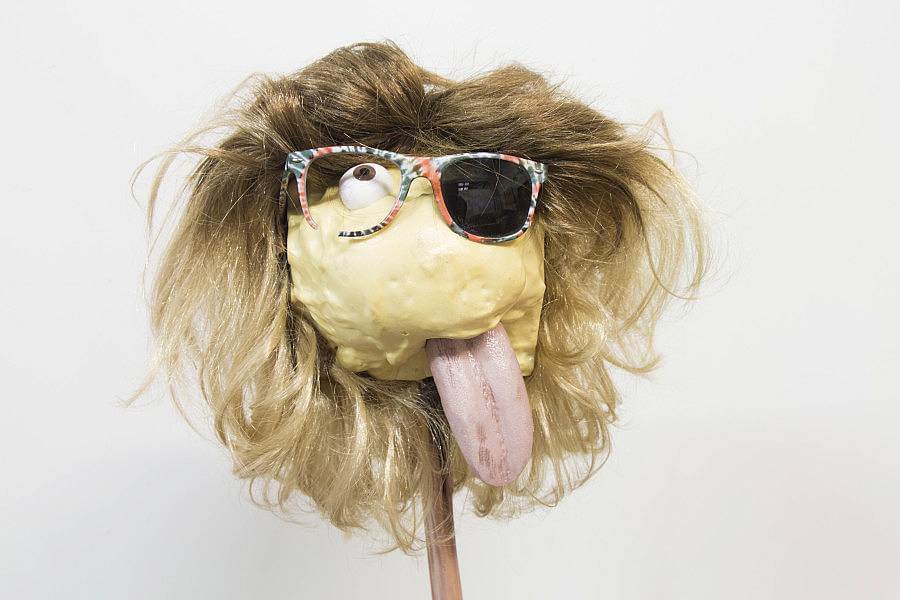 If you were a drink what drink would you be? Pamplemousse La Croix for sure.
What artists are you interested in right now? Jesse Howard, Bas Jan Ader, Emery Blagdon, Eugene Von Bruenchenhein, Sarah Gamble, Valerie Blass, Erwin Wurm, Analia Saban, Mike Kelley always.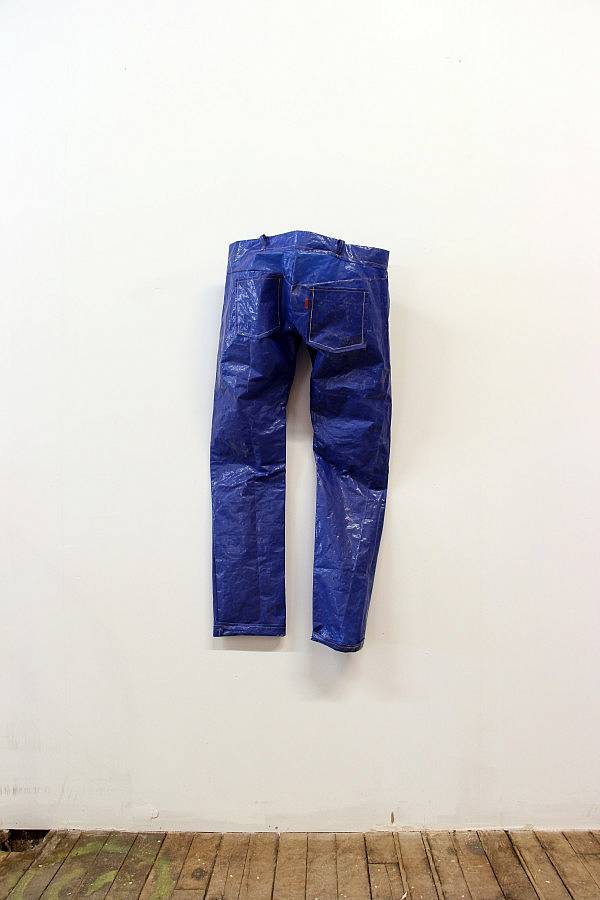 How long have you lived in Philadelphia and what brought you there? I just moved back from Chicago at the end of may, was there for 5 days, and then headed back to the midwest for our residency. My partner got a job at The Fabric Workshop Museum which brought us back, Paige has already been there for a year. We are originally from Philly, and it is one of our favorite places in the world. Philly has an amazing community of progressive and experimental makers in a critical mass that I think is hard to find anywhere else. It's exciting to return to being a part of that.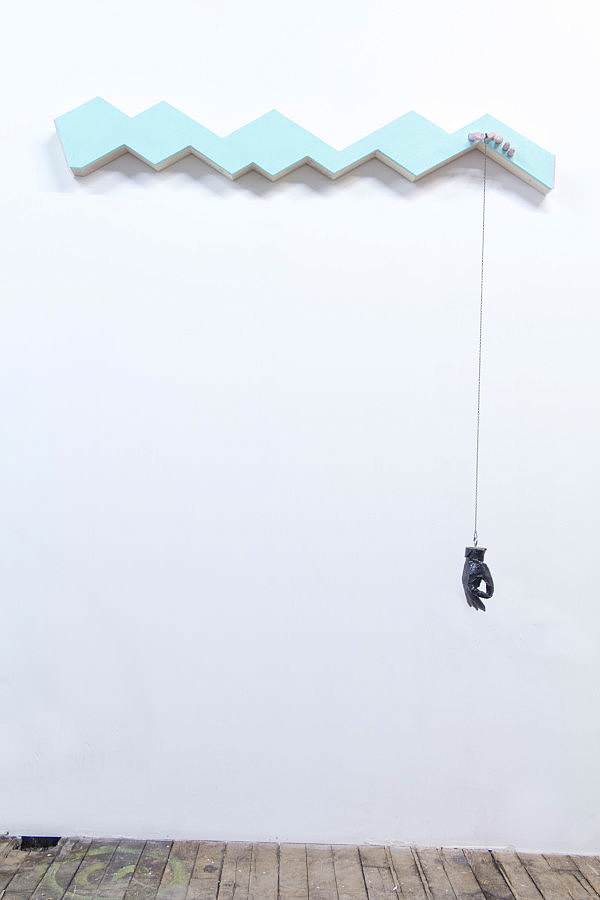 What's your absolute favorite place in the city/the world to be? On the road with Paige. We love getting lost and wandering back roads between where we started and where ever we are headed. Reminding ourselves there is a huge world of spaces and ideas beyond the myopic vision of the art world is critically important for us. It informs my work in ways that are far more significant than anything else.
Describe your current studio or workspace. My current studio is at the Kohler Residency. We have a large working space that is in the middle of the production foundry on their Sheboygan factory campus. The studio itself has a small metal and wood shop in it, and then we have access to iron and brass casting, enameling, plating, and numerous other resources within the factory campus. We also get to work along side and consult the craftsman who work in the factory. That is the most amazing part of it for sure. Vast amounts of expertise and knowledge inside the walls of that place. It's really a privilege to be here and to have access those things, so we are trying to be sponges as much as possible.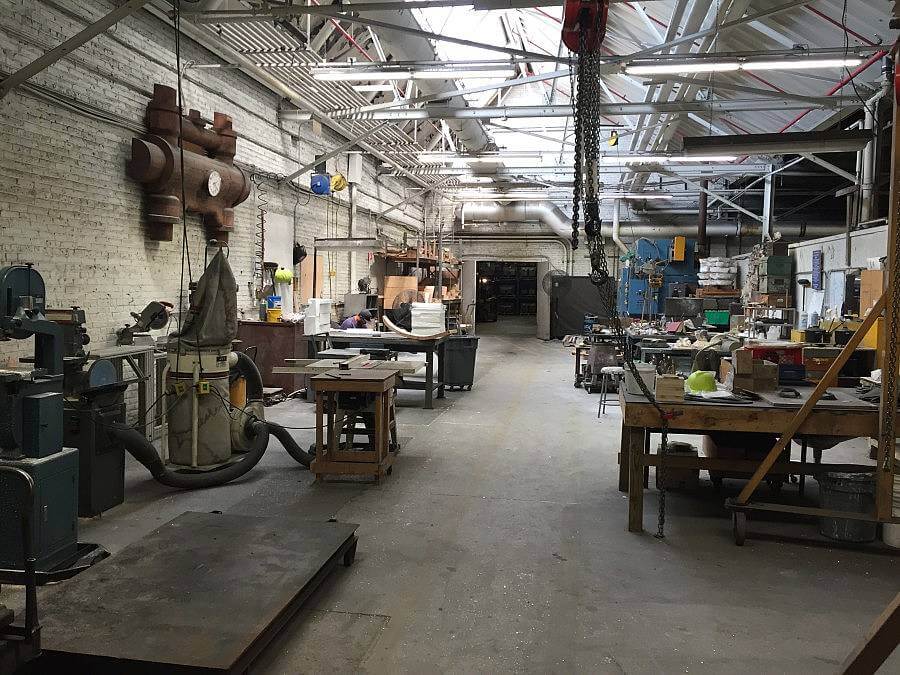 What were you like in high school? Super dorky. Uncomfortable, vaguely pudgy, bad hair, studded belt, puffy skate shoes, desperate to get a girl to talk to me, hoping to be cool but knowing I wasn't even close. It was the best/worst. Things haven't changed all that much, except that I have an amazing partner now, and fortunately she does talk to me.
What are you reading right now? I just finished the Empathy Exams by Lindsey Jamison and Barbarian Days: A Surfing Life by William Finnegan, which are both excellent. I've been picking away at Rem Koolhaas's Delirious New York. I also just started Chuck Amuck: The Life and Times of an Animated Cartoonist. It's a biography of Chuck Jones, who did all the original Looney Toons animation. Wile E. Coyote is a big influence in my work.