A Question of Eagles is Melissa and Jonathan, a husband and wife team committed to making heirloom quality goods. A Question of Eagles was born in Illinois, lived in Portland, Bend and Eugene, OR, moved to upstate New York, then settled in Los Angeles. We are inspired by nature, our travels through the American landscape, and studio pottery of the 60's and 70's.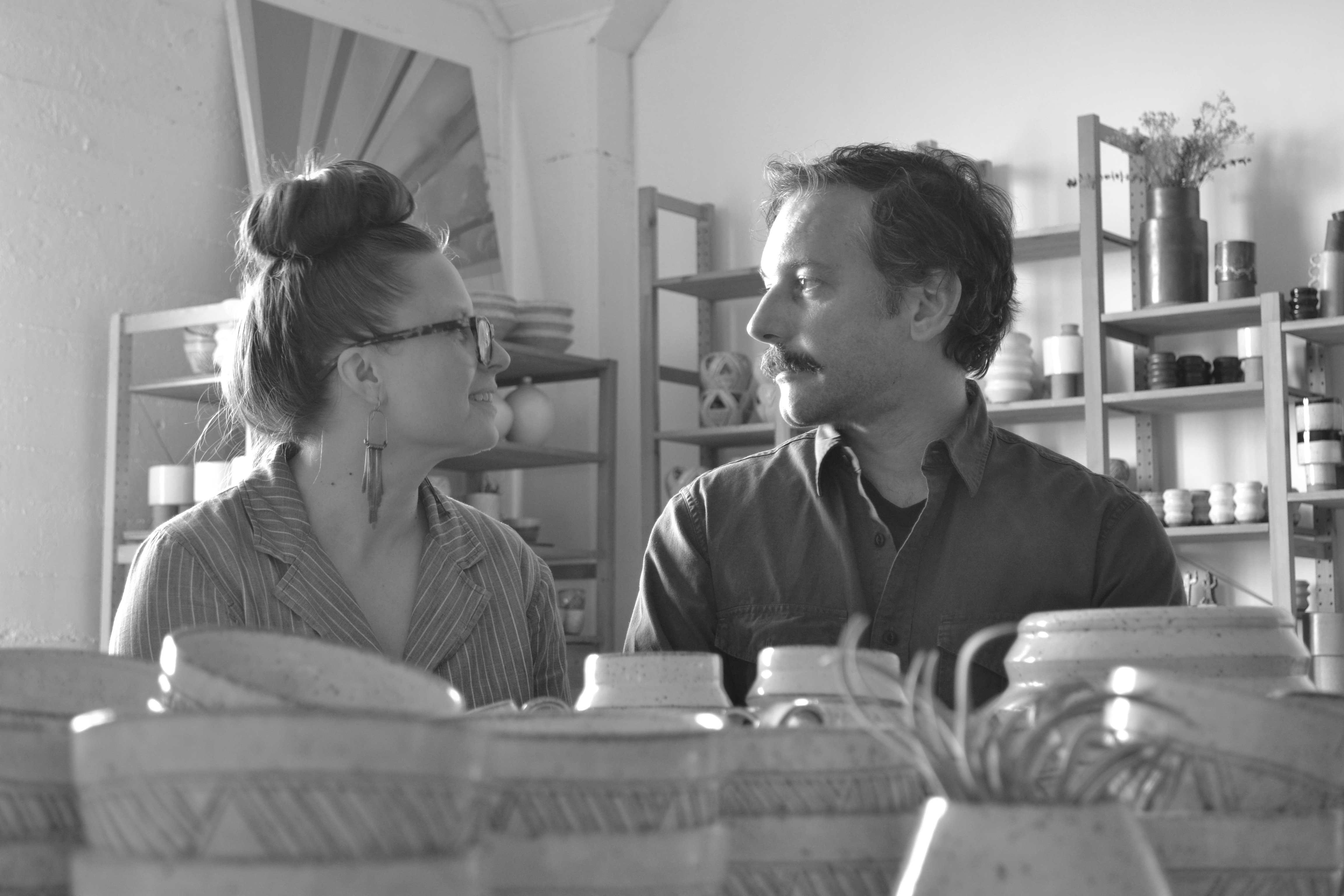 Tell us a little bit about yourself and what you do.  We are in Los Angeles making heirloom functional pieces for the home. Together we have fine art backgrounds in painting, metalsmithing, photography and sculpture. We started A Question of Eagles in 2012 as a sort of experimental project that we worked on together outside of our day jobs in the art world, and it's grown organically from there!
What is it like working as a husband and wife team? It's great, we've always wanted to work together and we love that we finally made that opportunity happen! We're always working on balance though since it's pretty easy now to work every day. We make a conscious effort to take time away from the studio for physical and metal breaks, and to recharge with day trips and hikes.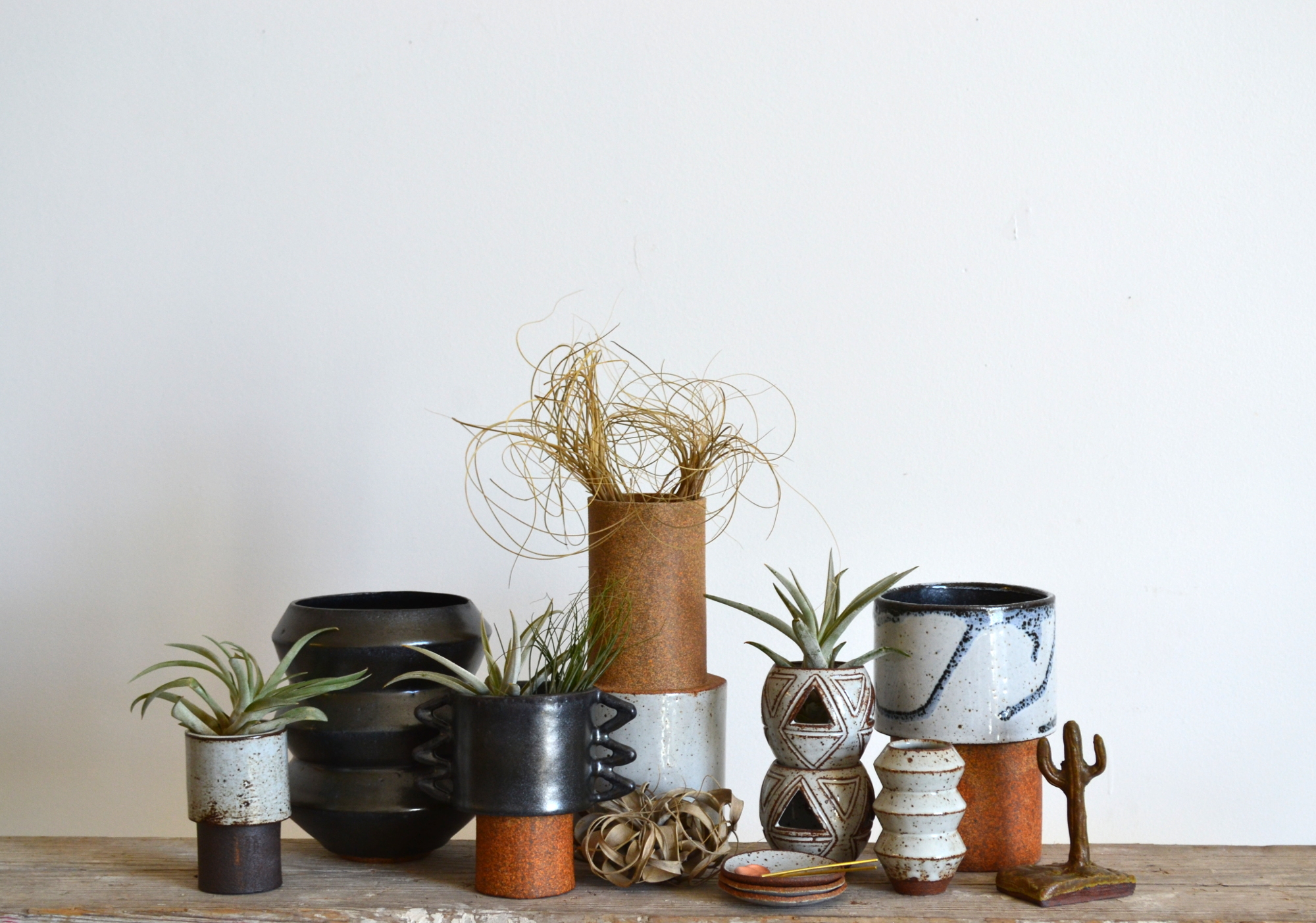 Top 3 favorite or most visited websites and why? New York Times for news, Los Angeles Public Library for books and Sight Unseen for design.
What is it like living and working in Los Angeles and how does it compare to Illinois, Oregon, and New York? Because of the size and sprawl of the city, Los Angeles can be difficult at first to find your footing. The creative community we have found here is so incredibly supportive, positive and diverse that we can't imagine being anywhere else. Our studio building is full of artists, craftspeople, architects, photographers, you name it, and everyone has a hustle and spark to really make their dreams come alive. We miss the slower pace and beautiful nature of Oregon and upstate NY sometimes, but LA feels like home right now.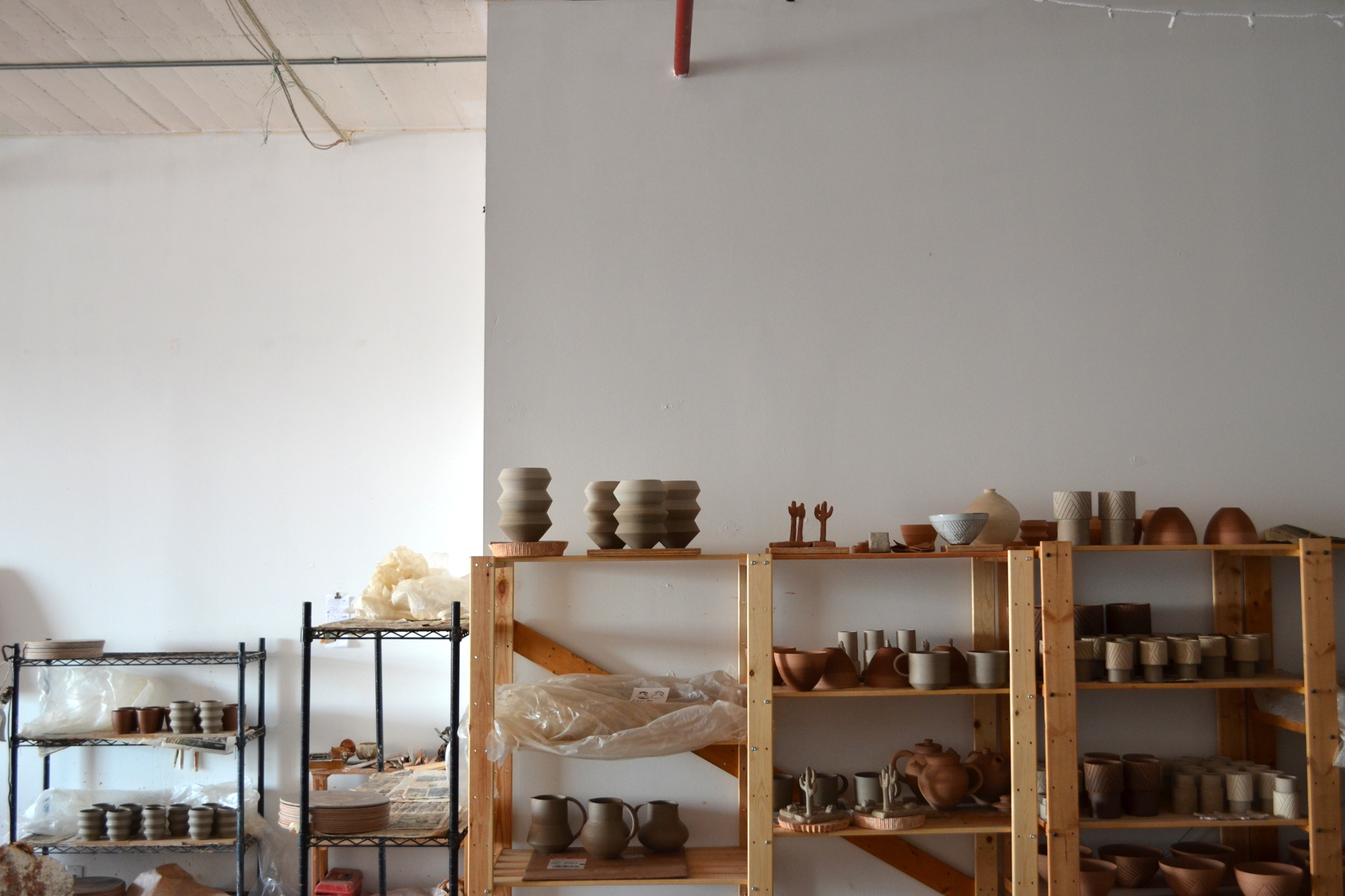 What kinds of things are influencing your work right now? We're constantly inspired by the landscape and lifestyle of southern California – the mountains, desert, ocean, and bringing elements of the natural world inside the home. Right now we are working on a series of planters and vases with some extremely textural clays so we're leaving the outside unglazed to highlight the natural beauty of the material. We love the warm, tactile results we're getting so far.
What are some recent, upcoming or current projects you are working on? We're pretty excited to launch a custom candle with our friends at Norden Goods next month! We're also working with The Jennings Hotel in Joseph, Oregon on some custom lighting. That project is particularly exciting since lighting is a little out of our normal range, but something we've been wanting to try.
Favorite cocktail? Dirty Martinis with extra olives or a Bloody Mary.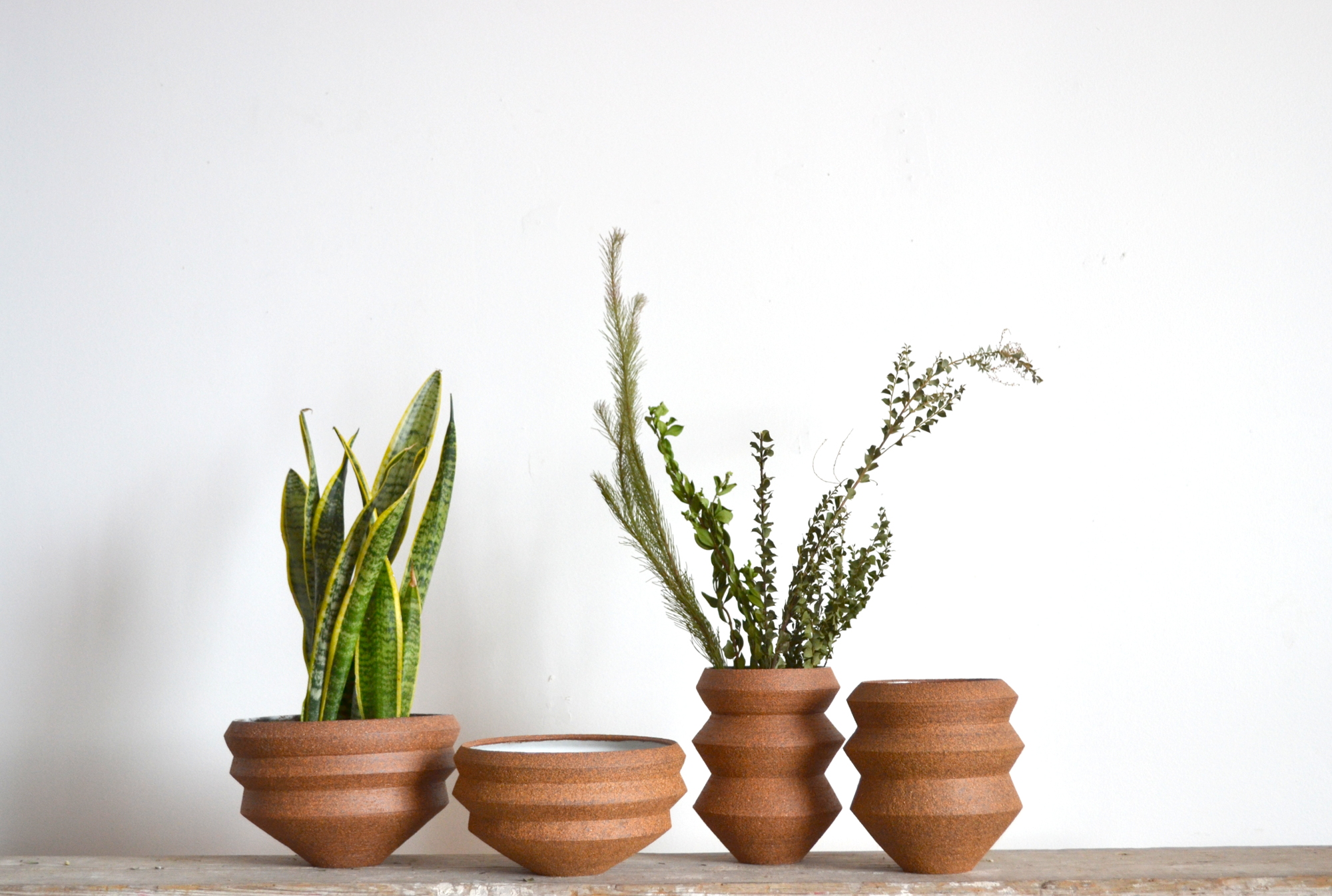 How did your interest in your work begin? We both took ceramic classes at a nearby community center that has been teaching ceramics since the 60's. Clay was a new medium for both of us, so we really felt free to experiment without pressure, and collaborating just came naturally out of those classes. It was surprising how fun it was to make functional pieces, and our line organically formed by making what we needed in our own home. Since then we've become pretty passionate about the power hand made functional ware can have on your everyday life. Even a simple morning ritual like drinking coffee becomes really special when served in a cup made by someone you know rather than a factory.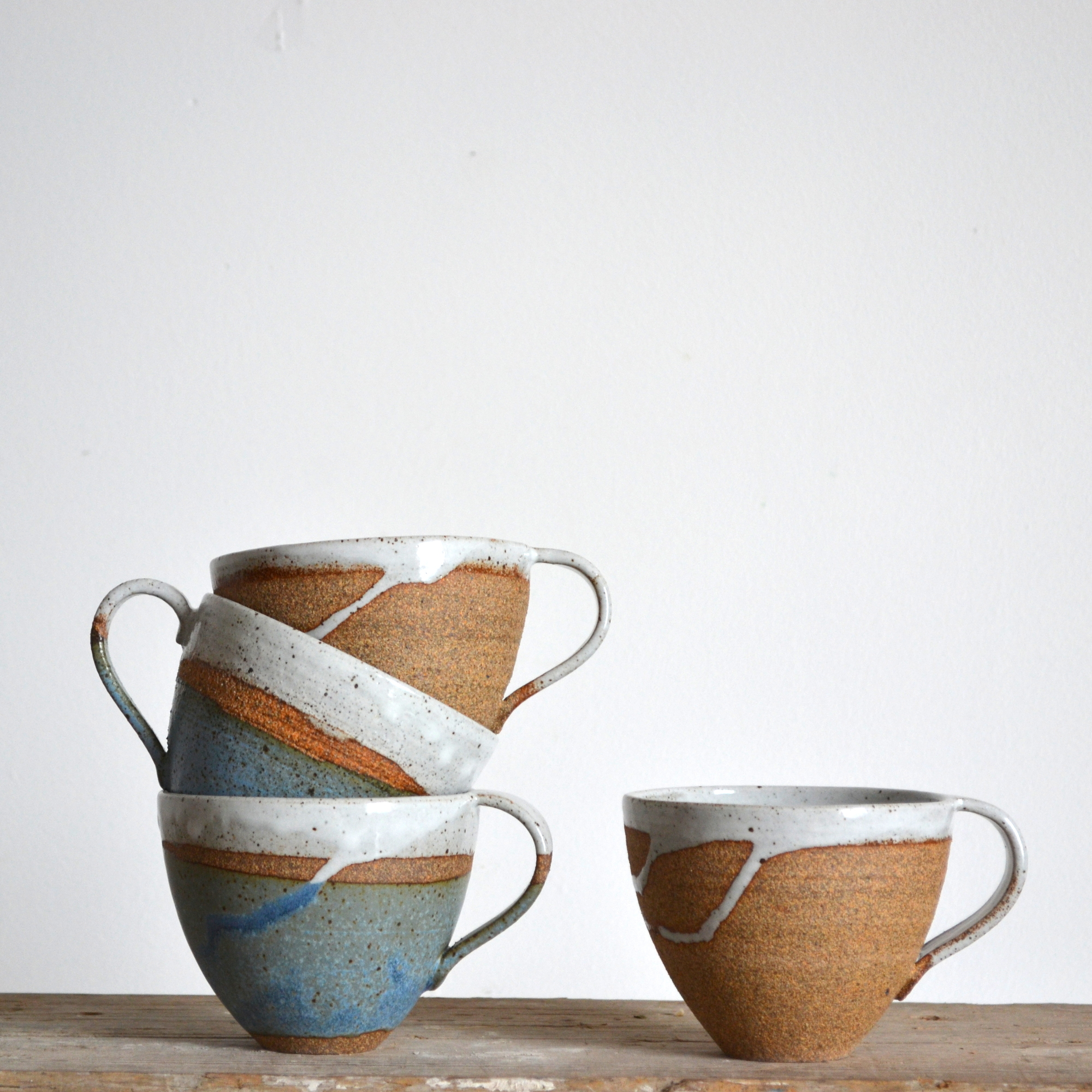 What's your absolute favorite place in the city/the world to be and why? Ooh, that's pretty tough…We went on a week long backpacking trip near Lake Tahoe a couple of years ago, and we still think about that adventure. Parts of the terrain were unlike anything we've ever seen before and sometimes it felt like you were on the moon in the best way possible.
What are you really excited about right now? Not design or studio related, but the upcoming wildflower season in the desert! We've had so much rain this winter in Southern California that hopefully we'll get a good bloom this year. It's elusive to time it right, but completely magical if you can catch huge parts of the desert briefly covered in flowers.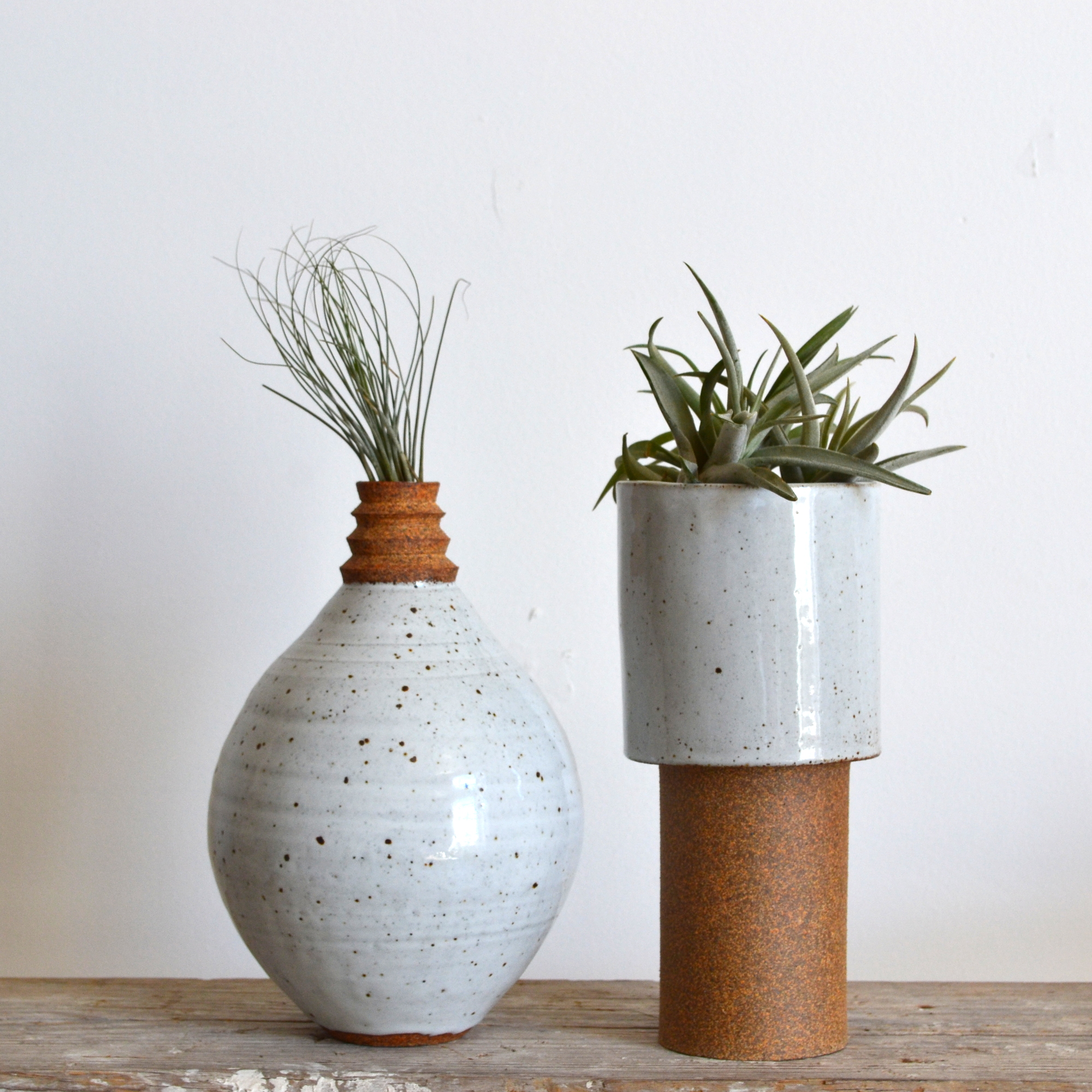 What were you like in high school? Creative, wacky, funny and awkward with a pretty big sense of wanderlust. We met each other in the undergraduate art department at UIUC and moved across the country to Portland, OR together immediately after graduation. We couldn't wait to get out and explore other parts of the US.
Favorite LA hangouts? We have a little neighborhood bar that we love, Bandini, that has a perfectly curated mix of wine, beer and friendly vibes, Elysian Park for walks with Clyde, our rat terrier/chihuahua, and LACMA for art inspiration.