Tell us a little bit about yourself and what you do. I was born and raised in the suburbs of Paris. My parents and I used to go to the city maybe once a week, usually on a Saturday. We'd go see a few boutiques then have lunch at a restaurant, they were special times. I studied architecture for one year in Paris before I realized I wanted to make art. I went to school at la Villa Arson in Nice which is famous for its digital department. Ironically I spent the first 3 years focusing almost exclusively on painting. This was when I went to Los Angeles for one summer to attend a painting course at UCLA. It was an amazing time. The next year I went to New York and followed a few workshops at the International Center of Photography. I also went back to LA to see my friends. After getting my MFA from Villa Arson I moved back to Paris. It took me some time to find a studio but once I did I met Elisa through a mutual friend and together we set the basis of our project space Exo Exo. Through this project I've been able to meet and work with a lot of international artists and curators and it's been very inspiring and stimulating.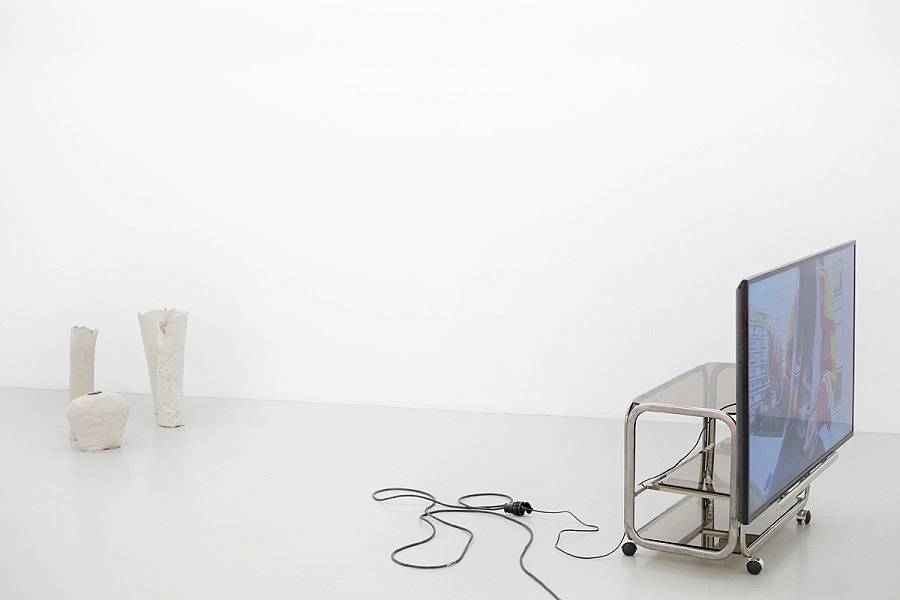 What are some recent, upcoming or current projects you are working on? We just opened our newest show at Exo Exo in Paris, 'Janus' a solo by British artist Isaac Lythgoe. I'm currently in Nice for a cycle of exhibitions called 'Inventeurs d'Aventures' held in several Institutions. I'm gonna present a new installation in a show at Villa Arson's Center for Art opening October 14th. Then I'm going back to Paris for the FIAC where I'm showing some works with Valentin. I'm going to Poland after that, first for a show at the Bureau for Exhibitions in Zielona Gora then a residency at the Center for Polish Sculpture in Oronsko. My next big project will be my first museum shows in the summer 2018 at the Musée du Périgord and Musée Vesunna which I'm very excited about.
If you had to explain your work to a stranger, what would you say? In a very simple way I'd first say that I love painting and that all my projects are deeply connected to it, whether the medium itself or its history. Then I'd say that I like telling stories, mostly rooted in contemporary culture, depicting our generation and society. I could also say that through the mediums of painting, sculpture and video, I develop installations that balance creation and reinvention with a rawness reminiscent of youthful nonchalance. I could finally say that my works convey simple gestures often laced with irony, evolving in a staged environment but ever so close to home.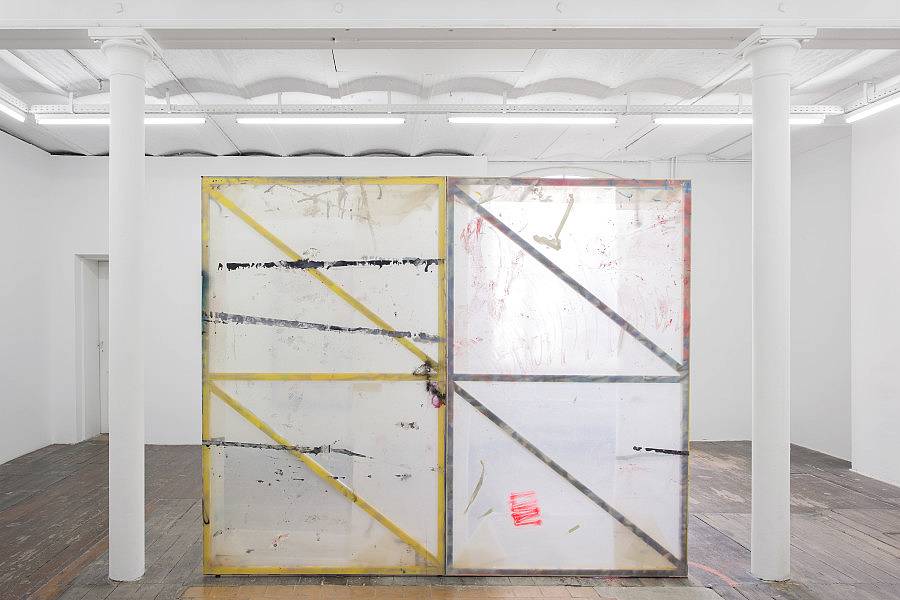 Guilty pleasures? I can spend hours watching videos on Youtube. It spans from woodworking tutorials, cooking channels, vape tricks, to geeky gaming vids, dance contests or even meme compilations. I also watch a ton of music videos.
What are you listening to right now? Lately I've been listening to a lot of 60's US garage, what's being called 'moody garage', tracks like 'Think Twice' from The Pedestrians and 'Two Yards of Dreamin' from The Night Watchmen. As for recent music the albums 17 from XXXtentacion and Love Hotel from Yung Hurn have been playing non stop. I'll also always have an unconditional love for George Michael.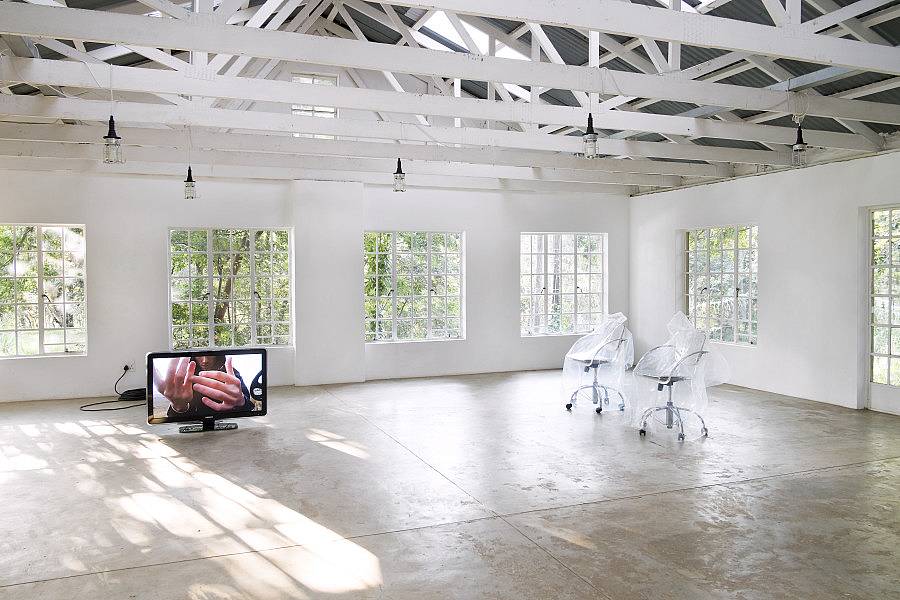 What was the last exhibition you saw that stuck out to you? Two shows come to mind. The Jean-Luc Moulène retrospective at Beaubourg earlier this year and 'The Boat is Leaking. The Captain Lied' currently at Fondazione Prada in Venice, showing films and works from Alexander Kluge and Thomas Demand inside amazing decors from Anna Viebrock.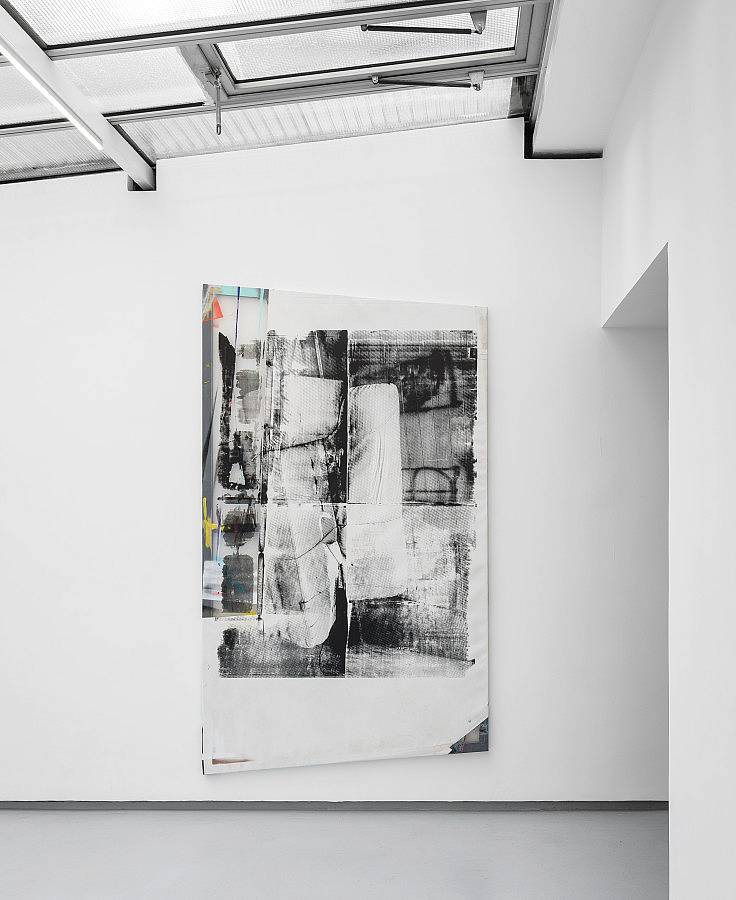 What do you collect? As a student I used to go to thrift stores, yard sales and so on. Over the years I've accumulated so many clothes, bike parts and bikes in general – I was restoring and selling bikes for a while – music instruments, mostly keyboards, and all other kinds of junk. I felt it was reassuring somehow to own things. Now I'm in the complete opposite process, I'm trying to get rid off as many things as I can. My ideal home would have nothing more than a couch, a desk, my books and some art on the walls. I suppose a few clothes too. The only thing I'm collecting now is artwork, mostly from friends or from the artists we show at Exo Exo.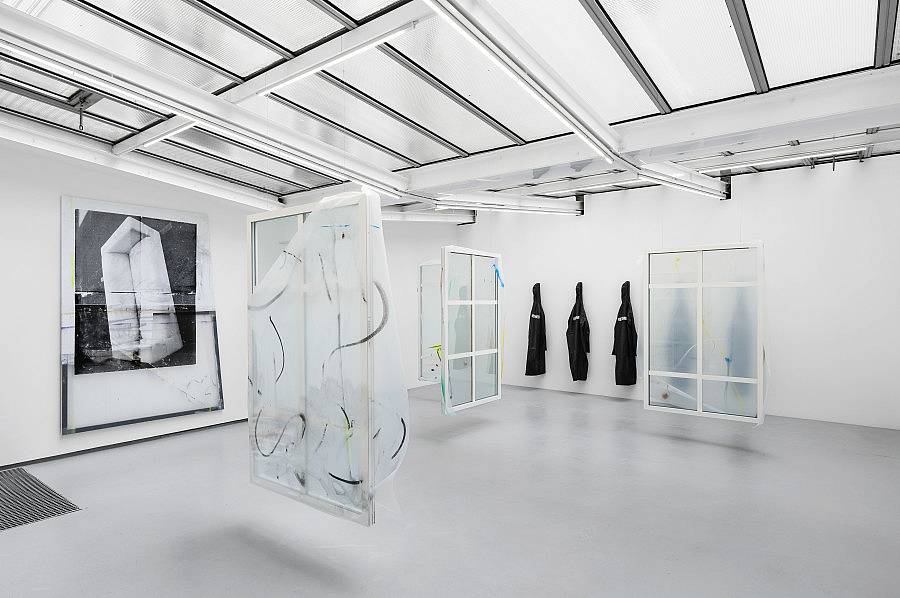 Who are some of your favorite artists? David Hammons, Elaine Sturtevant, John Divola, Christopher Wool, Guan Xiao, Martine Syms, Francis Picabia, Robert Rauschenberg, Bernadette Corporation, Isa Genzken…
What's your favorite thing about Paris? That you can walk everywhere. I mean you don't need a car to go places. Although driving at night in the empty streets of Paris is an amazing feeling.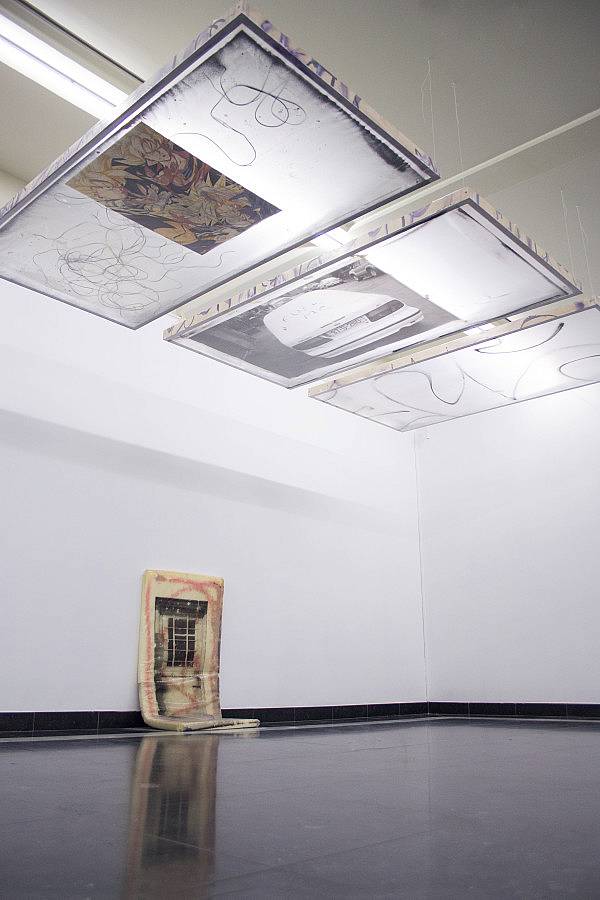 What do you do when you're not working on your art? Recently I've been playing chess with some artists friends, one of them even started a club. We gather at each other's studios and to play.
I also love to cook and I'm quite passionate about food. That's one of the things we talk about all the time, besides art. I'd love to open some kind of bistrot or restaurant some day.
Favorite Paris hangouts? I like these old movie theatres like Studio 28 in Montmartre or Le Champo in Saint-Germain, the venues themselves are worth seeing. But I mostly hang out at restaurants or cafés I mean if you ever find yourself in Paris and need a good address give me a shout.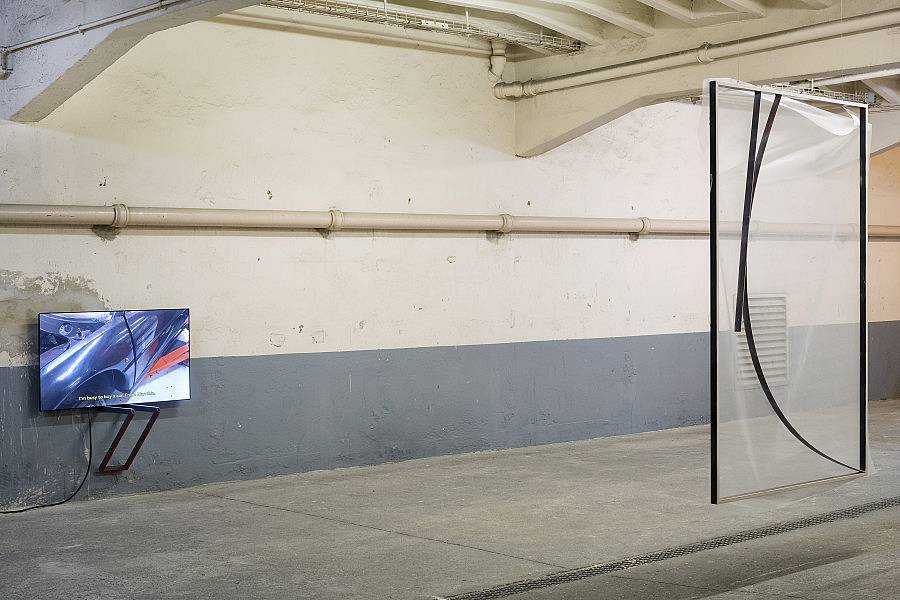 Describe your current studio or workspace. My studio is on the ground floor of a beginning of XXth century building in the area of Belleville in Paris. It used to be the storage space of a printing company in the building next door that has now sadly closed. It is a brut open space, all concrete with lots of windows and light. The idea of using it both as a workspace and an exhibition space came pretty naturally. I just built a wall in the back to create a little storage area and we were ready to go. At first we used the whole space to do the shows that were up for one week in order to allow me to still make work in between them. It was quite the hectic because every other month I had to clear out the space to host the new show, and the studio can get pretty messy.. But it definitely had its upsides in keeping one organized. Now I've separated the space in two parts so I no longer have to keep packing up the studio.