Tell us a little bit about yourself and what you do. My background is in photography, but I've always been interested in challenging the notion of what a photograph actually is. I build and construct scenes for the lens, which focus on socio-political climates in the Greater Middle East, as well as Western interactions with the East. When I'm not making my own work, I teach as a professor at the college level, as well as rehabilitate wildlife.
How did your interest in art begin? My parents were both pretty against me having a conventional 'American' childhood. Instead of getting to play with American Girl Dolls and being in the Girl Scouts, I made my own dolls and toys under the instruction of my maman, and sampled pond water and did science experiments under the supervision of my baba. My maman nurtured more of my creative side of things; teaching me about plants, rehabilitating wild animals, and cooking, while my baba kept things logical and always talked about politics and world affairs. I suppose the combination of the two shaped the way I think about my artistic practice today.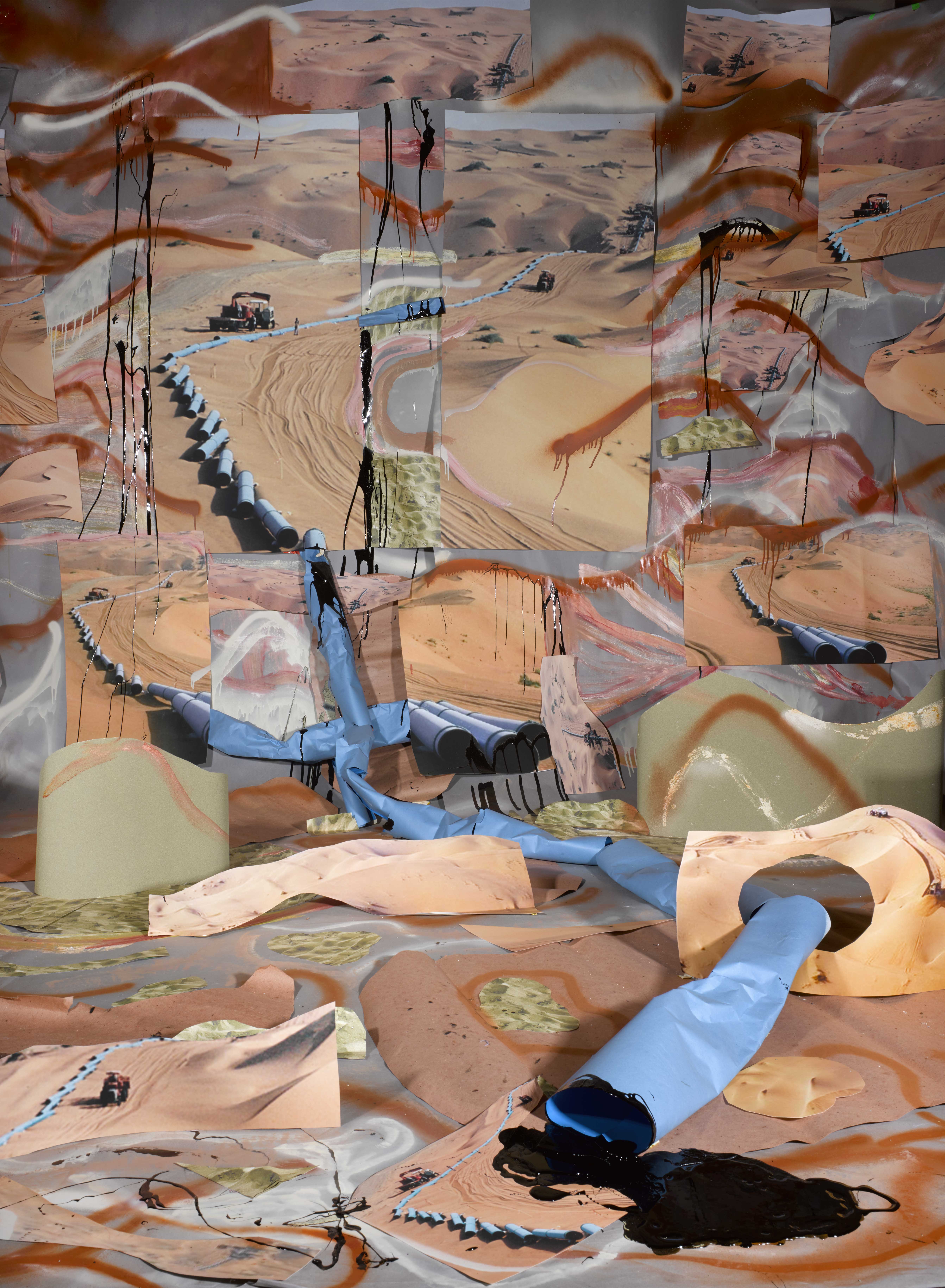 What materials do you use in your work and what is your process like? I love mining the scrapbook paper section at the craft store (Hobby Lobby has a killer selection, but I'm still trying to get over the intense Christian vibes there…). Mostly paper, photographs, tape, spray paint, fabric, and a camera. Sometimes I put people into these scenes (at least more recently). My process always starts with a source image; these are printed, cut up, and arranged within a sculptural set. I build props and add objects to construct a larger narrative surrounding the chosen source image. These sets are photographed, and flattened by the camera, printed, and re-animated as sculptural bodies in how they are displayed.
What is influencing your work right now? The various colors of camouflage print (especially pink camo, it's my fave!), the history of Baker Miller Pink, decoding body language in political interactions and speeches, and videos of Social Learning Experiments.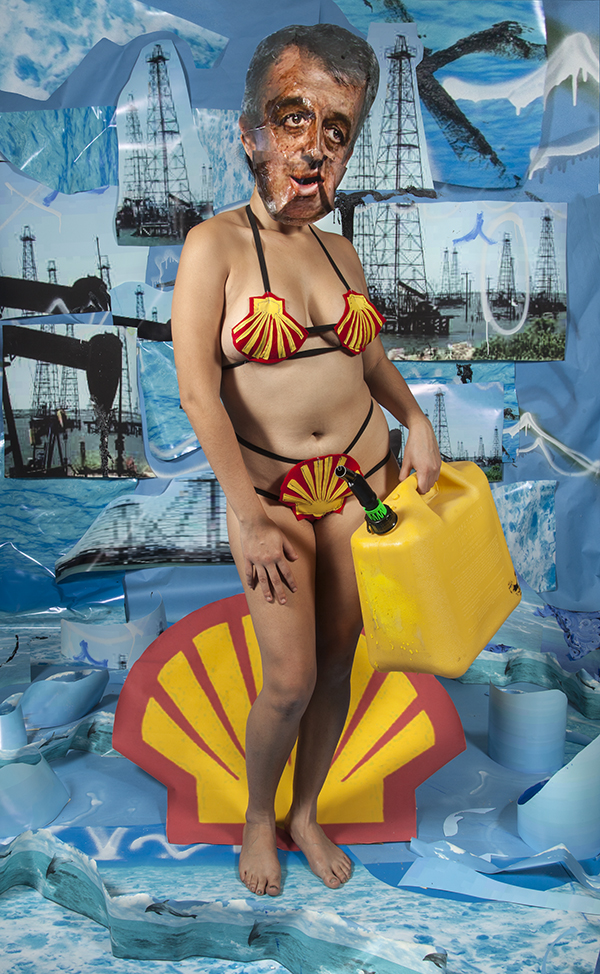 Can you explain the challenges and importance of working as an artist in the current political climate? I get this question a lot. I almost wanted to just write 'LOL,' but here it goes. . . To me, it's funny there is so much talk about the 'current' climate. Things have been bad for a long lonngggggg time, and we should always be paying attention to what is happening in the world and our surroundings. In fact, I think it's a shame that people just started getting in tune with current affairs at home, and abroad. However, I am glad that people are starting to finally pay attention to how they navigate their spheres, and the threat of a non-democratic (but what's democracy really?) system is challenging many to question their positionalities. For me, personally, having been raised by parents that grew up under a totalitarian regime, I didn't really have the choice to think about a non-threatening reality and the creation of my work acts as an ongoing resistance to this mentality. I think it's the job of artists to include conversations around democracy, capitalism, and political climates (etc., etc.) within their work, but they should have been doing that all along, not just as a knee-jerk reaction.
What do you want a viewer to walk away with after seeing your work? Lots of questions, and to be curious enough to explore the topics represented on their own time outside of the experience of viewing the work itself.
What was the last exhibition you saw that stuck out to you? Noel Anderson's Blak Origin Moment at the Contemporary Arts Center Cincinnati, and Simon Starling's At Twilight at the Japan Society, NYC.
What artists are you interested in right now? Samuel Fosso, Jack Smith, Kembra Pfahler, Nari Ward, Jacolby Satterwhite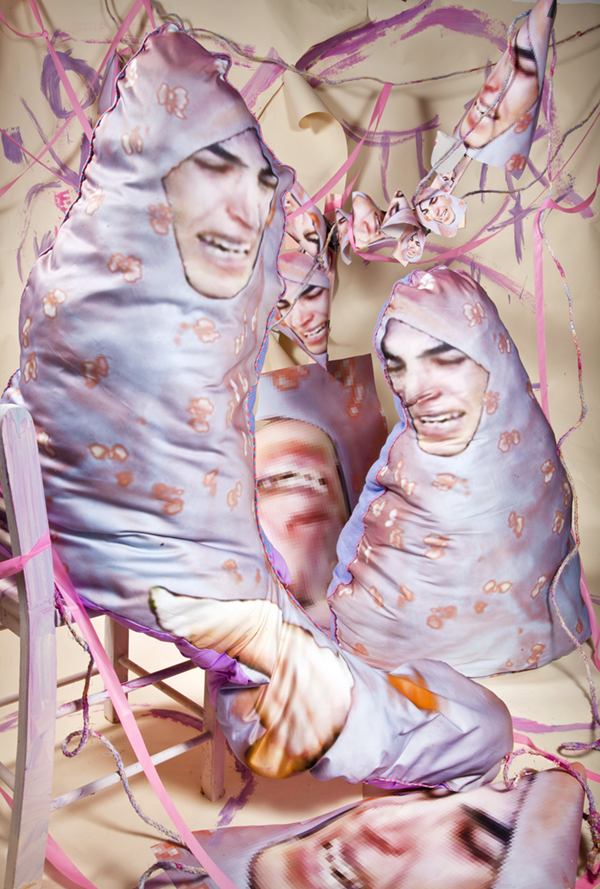 What do you collect? Plants. Mostly tropical fruiting plants, but kinda everything. I have over 200 in my house, it's like a jungle in there.
What is one of the bigger challenges you and/or other artists are struggling with these days and how do you see it developing?Capitalism/the art market/how to support your practice. My students are always asking me about what they should do when they graduate, and how they're worried about continuing a studio practice outside of school with the pressure of loan repayments as well as paying rent and having a studio. Teaching isn't for everyone, and thankfully I love it and it supports my practice, but I don't think there is a wrong way of navigating what you "should" and "shouldn't" do as a job. Unfortunately, I don't think it will be changing anytime soon. The pressure is visibly increasing, with the closings of many commercial spaces stating the difficulty of navigating the market, but that still leaves millions of artists wondering what they should do and how they can get by while making work.
Top 3 favorite or most visited websites and why? OPEC.org: the Organization of Petroleum Exporting Countries, a really well designed and propagandistic website. It's where I've been gathering a lot of my research for my current series. CIA.gov/library: The CIA's resource for the documents that they have made "available" to the public, decades after initiating numerous coup d'etats all over the world. Every document I've looked at so far still has blacked out pages or pages that state "CONFIDENTIAL CANNOT BE RELEASED." LOL. Facebook.com: cause I'm a person and I'm not gonna pretend that I look at heady shit all the time and am constantly doing research.
What's your absolute favorite place in the city/the world to be?Mexico City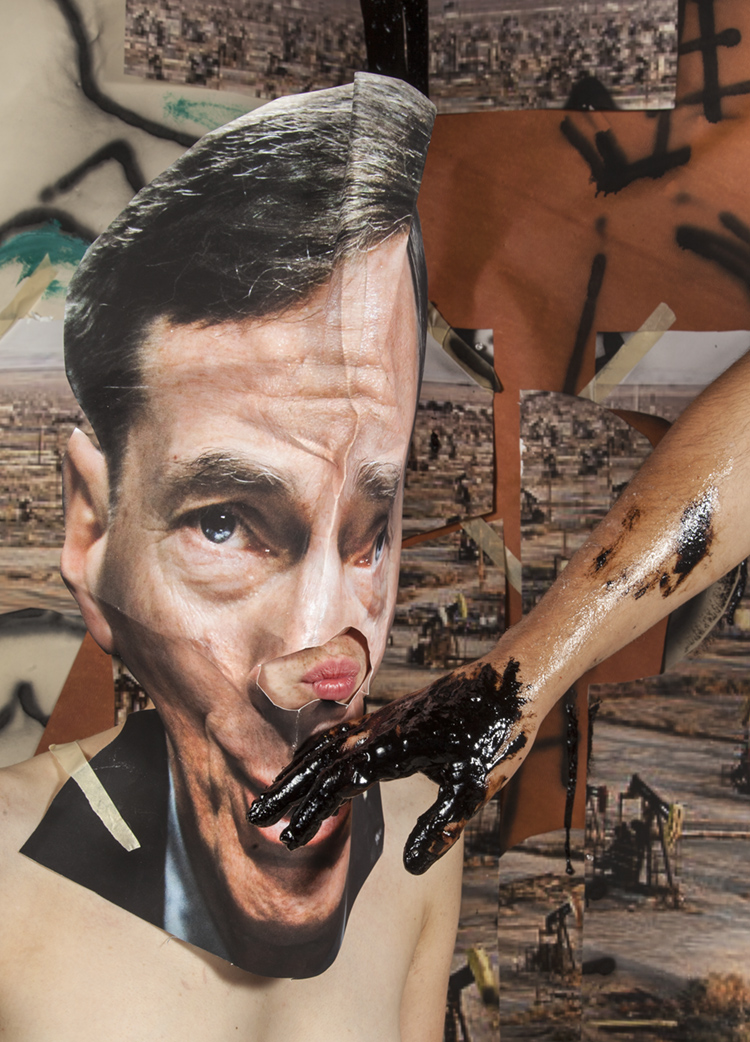 Upcoming projects/exhibitions:
UNTITLED Miami with Andrew Rafacz Gallery, December 2017
Medium of Exchange, the screen play will be premiering at the Contemporary Arts Center Cincinnati in March 2018
My first museum solo show Medium of Exchange will be opening at the Atlanta Contemporary in April 2018
CUE Arts Foundation, NYC in June 2018
Edel Assanti, London in October 2018