Tell us a little bit about yourself and what you do.  There's two of us. Shone and Raphaële. We come respectively from Thailand and France and met up in Antwerp on the first day of our first year at the Antwerp Fashion Academy, almost exactly five years ago. It's been a story of feeding off of how drastically different we are from one another, and a year ago we decided to launch Adult. together. We wanted the brand to synthesize the best of both worlds: Shone's delicate sense of detail, and my appetite for loud statements. Shone's sixth sense for colours and my love of coarse textures. From that ground up, we built our own version of femininity, one that goes beyond being born a girl or a boy. Adult. proposes strong, high-heeled statement shoes that root down their owners' individuality, in sizes 36 to 46.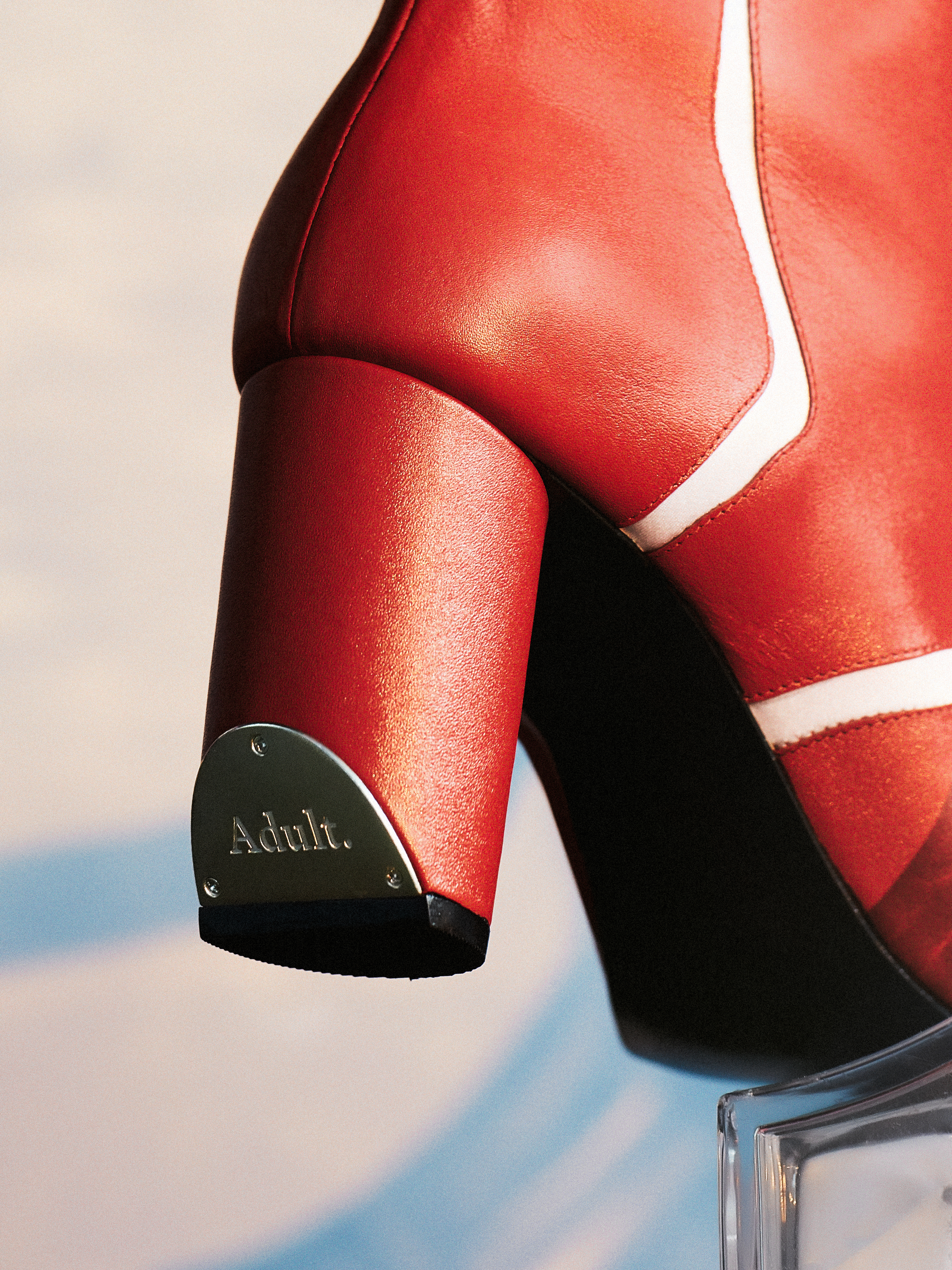 How did your interest in art and fashion begin? We were both pretty imaginative kids, silent from the outside but running wild within. When it comes to Shone, it feels like he was born with a pen in his hand. Almost like an extension of himself. As for me, I have been a huge reader my whole life. We have been writing, drawing and telling ourselves stories for as long as we can remember. Fashion was a way to extract those stories' characters and materialize them for the world to see. There is literally nothing closer to us than the garments we wear, and we both realized the endless array of characters that can be depicted through the pieces we design for them.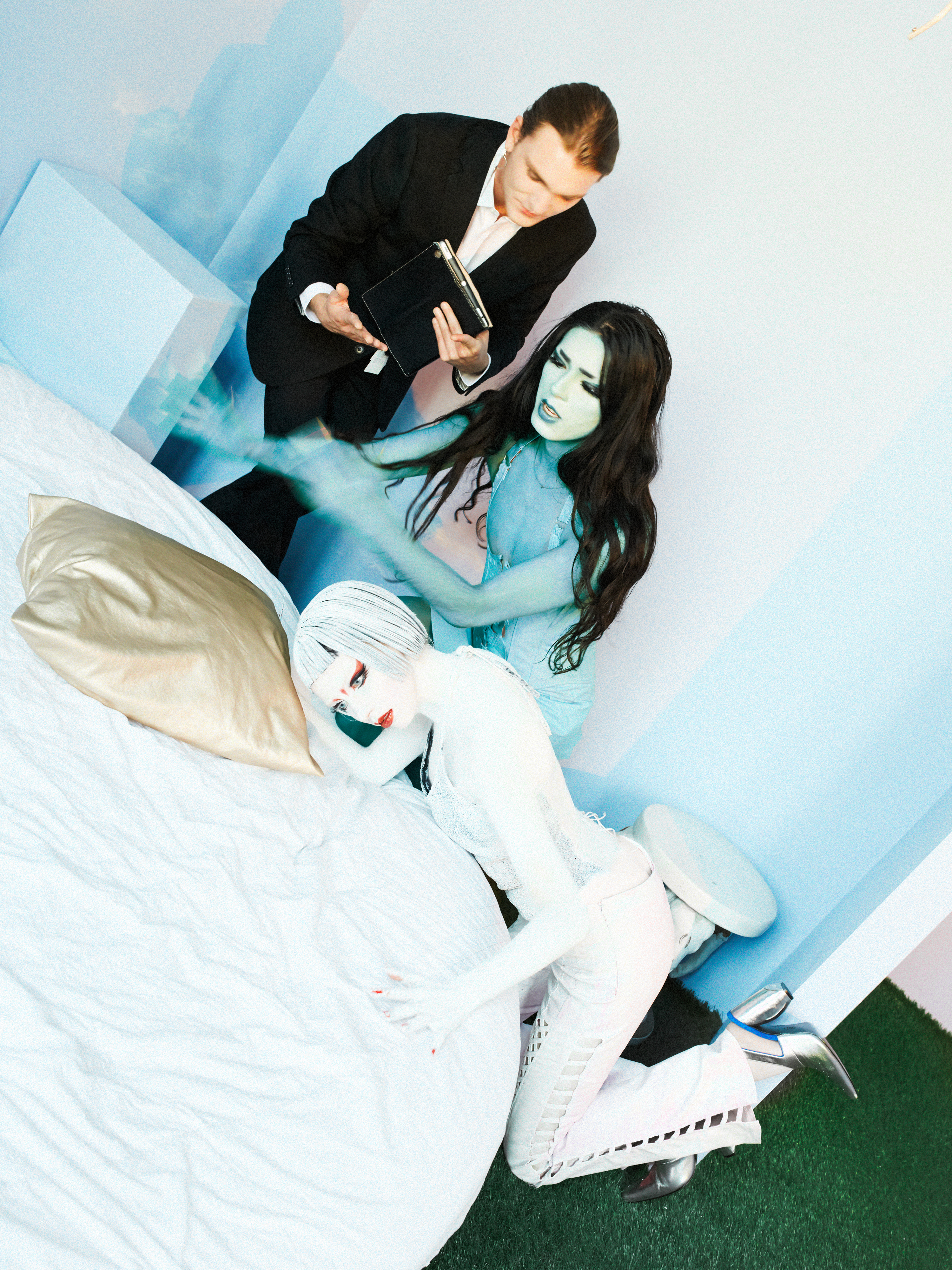 If you had to explain your work or brand to a stranger, what would you say? Adult. is light-hearted and tongue-in-cheek. By designing high-heeled shoes for women and men alike, we are not trying to provide heavy political statements. We just want to suggest that the decision is up to the person that takes it, and that there is a lot of fun to be had with the way you present yourself. We also pay particular attention to details and manufacturing, as we want to propose products that bring together timeless craftsmanship and bold contemporary aesthetics.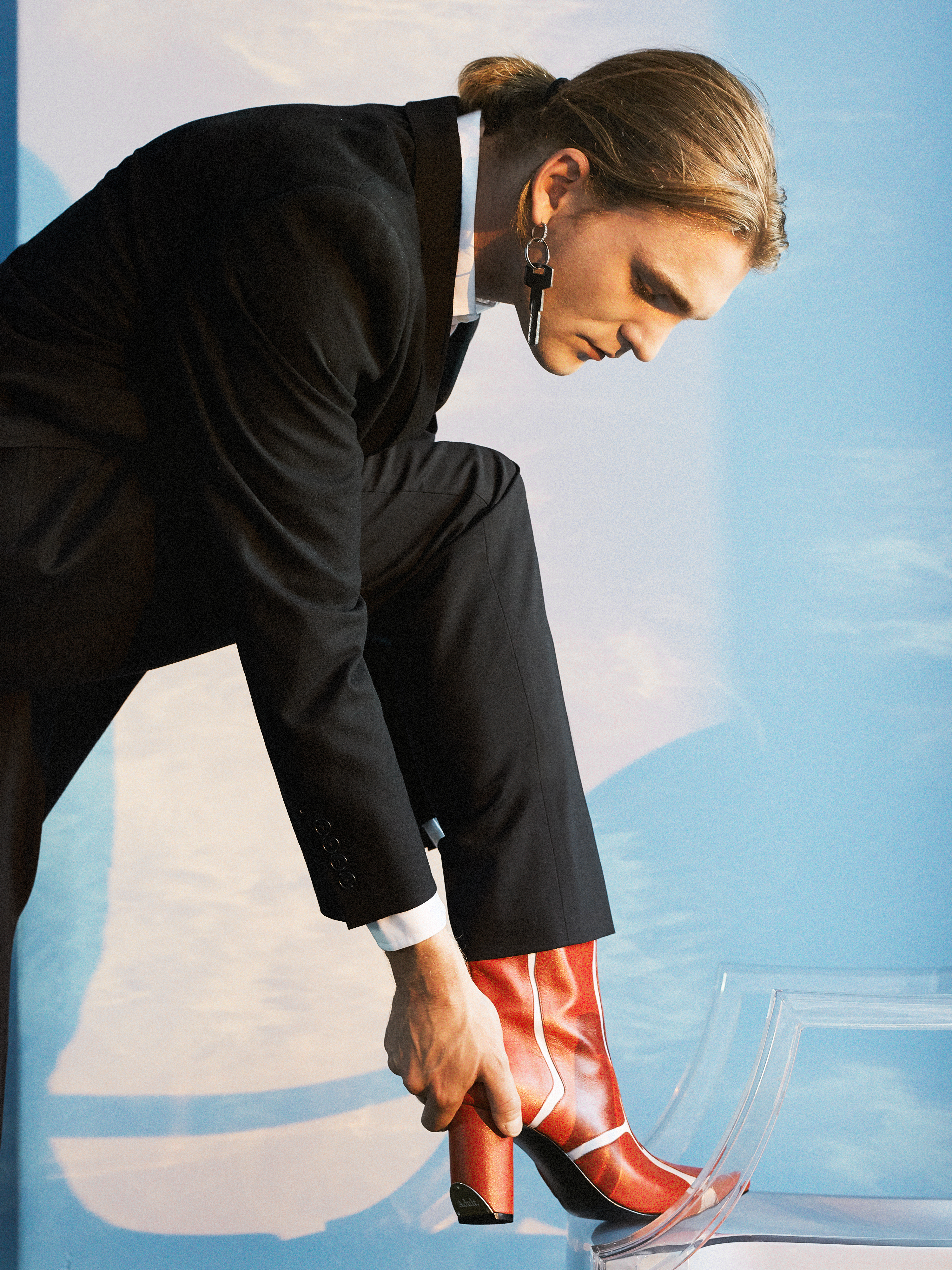 What materials do you use in your work and what is your process like?  Adult. shoes are crafted using high-quality genuine leather. However, experimentation and combination of unusual materials are also part of our core design values. We have worked with suspended flowers in acrylic heels, leather applications opening up to reveal satin under layers, vegetal furs bursting out of tiny pumps… Coming from a fashion design background, the first part of our design process consists of trying out a wide range of materials, and playing with textures and surface treatments. As for the rest, because there are two of us and we do everything together, the process is like a very long conversation. Like any substantial conversation, there are moments of laughter when we know we're doing things right, and moments of figuring each other out and piecing intentions together. 
What's your favourite thing about your city? Antwerp is a place where misfits and weirdos come from all over the world to meet up (much like we see some animals do in discovery channel programs.) There is an unusual concentration of strong individuals and personalities. In some cases, it gets ugly, but it mostly provides an incredibly fertile ground for imagination to thrive and creativity to grow. It also enables people to accept their specificities and oddities, and eventually even welcome them. I don't think Adult. could have been born anywhere else than in Antwerp, where everyone is so strongly searching for what makes them unique.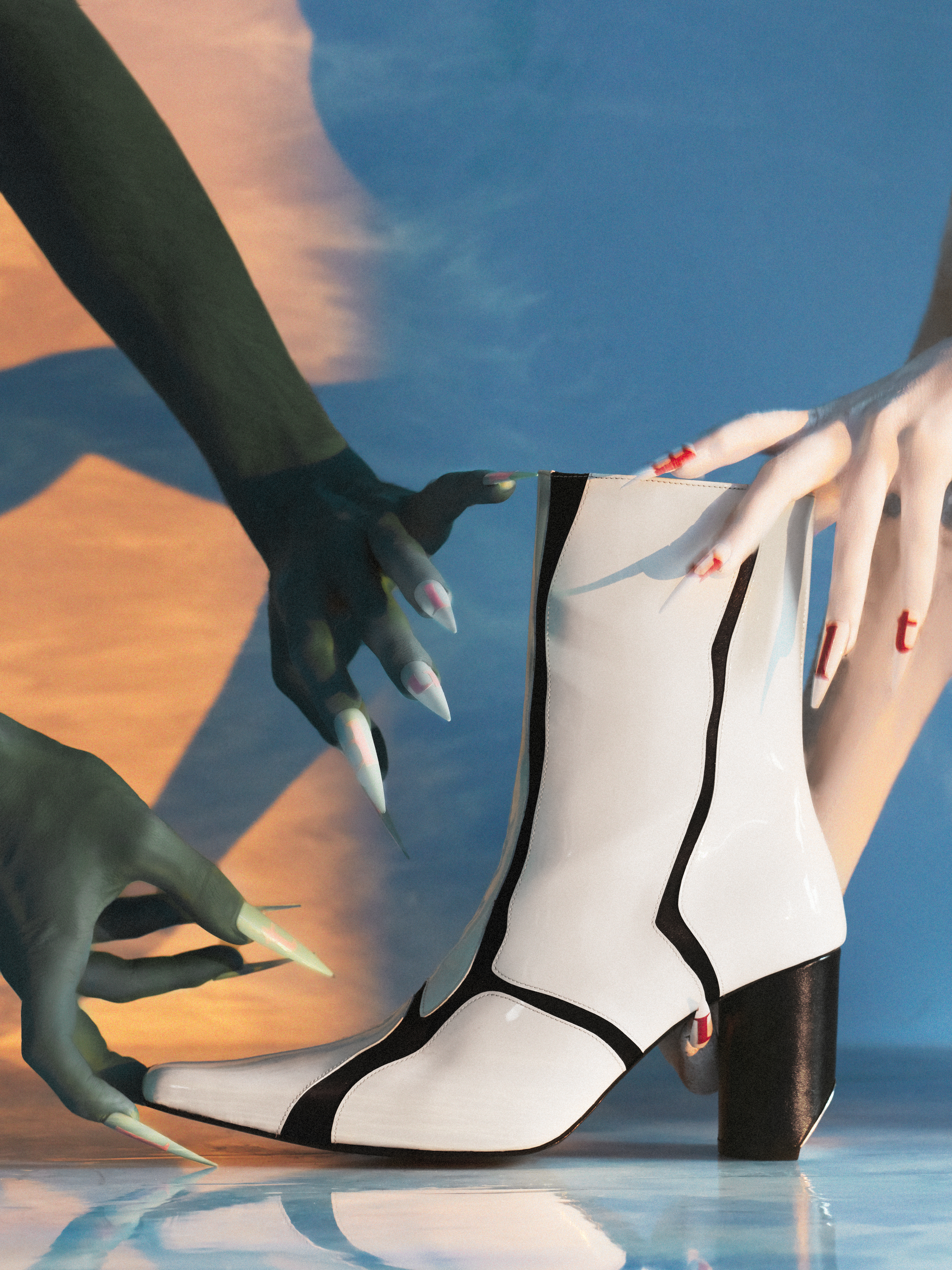 What are your thoughts about the fashion scene in Antwerp? It is linked to what was said above: because everyone comes to value their individuality, you witness a lot of radical personal initiatives when it comes to style. You have the night bird that covers itself in strong loud colors and hides its features behind outrageous makeup, you have the tailoring freak that will spend their entire life looking for the right tartan blazer, you have the crossdressing queen whose hair is never too big… And you also get to witness the touching process of people fumbling their way along their own style, adopting themselves, figuring out the balance between who they think they are and who they want to be. If you stop to really look at it it is truly interesting to observe, and of such radical importance for a fashion designer.