Tell us a little bit about yourself and what you do.
I am a 44 year old bald dude, with an increasingly white beard, who likes to eat way too much and always have one extra cocktail wherever I go. I have been a sucker for painfully sad music and filthy jokes most of my life. I have never owned a computer besides my phone, which only has two apps on it. I like cracking stupid grampa jokes and have noticed I'm starting to think in puns a little too much. I'm married to an art consultant, fancy junk collector and perfume aficionado named Jaime DeGroot. We are currently halfway through "Frasier" after a herculean run through the entirety of "Cheers." I make miserably laborious and colorful paintings and drawings that call on a variety of influences, which I try to mix into familiar hybrids for the pleasure of myself and others.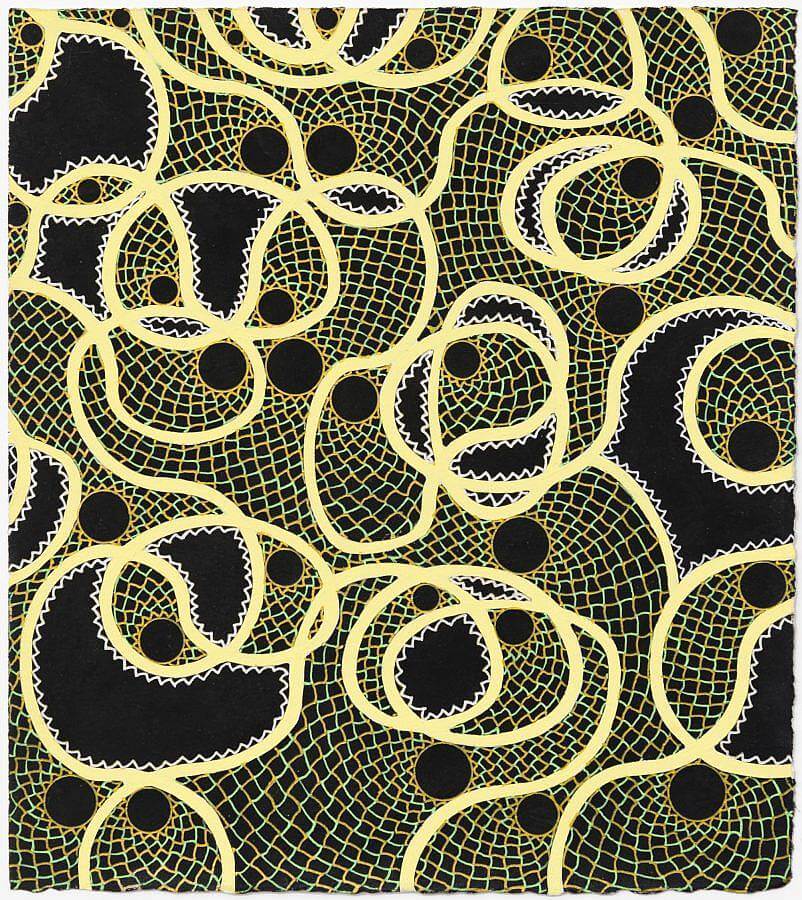 How did your interest in art begin?
The first movie I ever saw in a theater was Star Wars. Like everybody else, I became obsessed with the toys and especially the coloring books. The first time I recall an artistic discovery was layering red and yellow crayons to modify the explosions and laser beams. My dad made me sit down one day when I was being too noisy and told me to draw my own force field. For weeks prior, I had been crashing my spaceships into my mom's tablecloths and pretending they were force fields. I guess my little five year old brain combined the mixing of crayons and the pattern of the tablecloths and I ended up filling sheets of typing paper with colorful patterns. I never stopped doing this brand of hard doodling. I didn't always think of it as art but I have been drawing force fields in one form or another for about forty years at this point.
What are some recent, upcoming or current projects you are working on?
I just started making a new body of works on paper for a show in New Orleans, at a gallery called The Front, which opens in January 2019. Prior to that, I had a solo show this past spring at Western Exhibitions in Chicago. This summer, I was also excited to make some tiny paintings for a miniature art fair at The Porch Gallery in Minneapolis.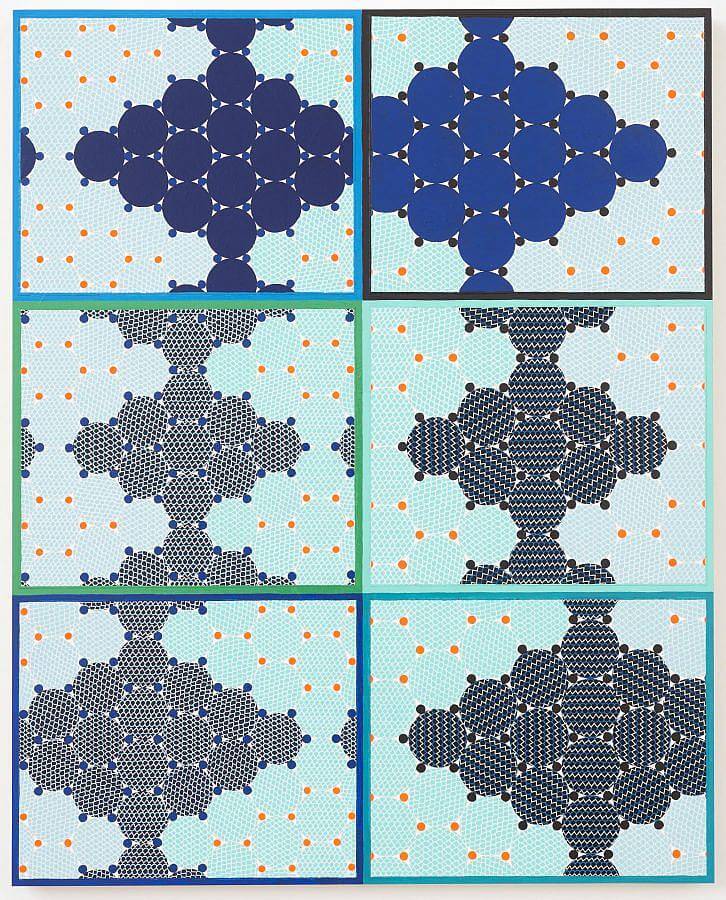 What materials do you use and what is your process like?
I normally use some combination of gel pens, gouache and enamel paint. I choose these materials because they have often been on the periphery of fine art. They feel less serious and bogged down in history than oil paint for example. Gel pens were first made for scrapbooking and marketed to teenagers, gouache has often been used as a material of the craftsman or the Sunday painter or as a way to generate quick studies, and enamel paint has been the domain of the sign painter. As for my process, I mingle these materials in effort to create sumptuous surfaces that are both glossy and matte. Though I often employ rulers or templates at the beginning of a painting or drawing, I try my best to make each work a primarily handmade experience. This gives it a less than perfect vibe that helps convey warmth and human fragility.
If you had to explain your work to a stranger, what would you say?
I make intimate, optical paintings and drawings. Images that may connect to the lineage of abstraction but are appealing on a basic, human level that doesn't require a history book to get the feeling across. Except on the rare occasion that I go big, most of my works are often made at a modest scale because I like them to be within my hugging range and no bigger than my torso. I resist trying to make people feel small in favor of inviting them to come a little closer.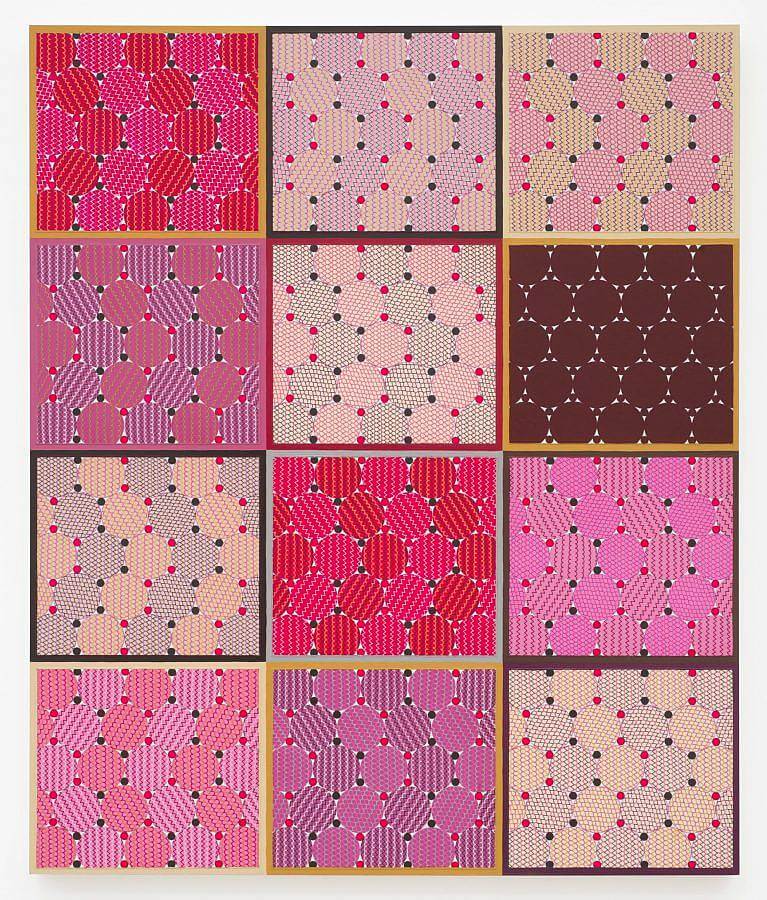 What was the last exhibition you saw that stuck out to you?
Flesh: Ivan Albright at the Art Institute of Chicago was a gorgeous show. In particular, the group of self portraits from the end of his life. I've always had a soft spot for self portraiture.
What's your favorite thing about living and working in Chicago?
I've enjoyed the unrelenting nightlife quite a bit. Also, the warming oral embrace of a free shot of Malort from a familiar bartender is pretty good. I thoroughly enjoy the cold, unbearably gray weather for nine months out of every year.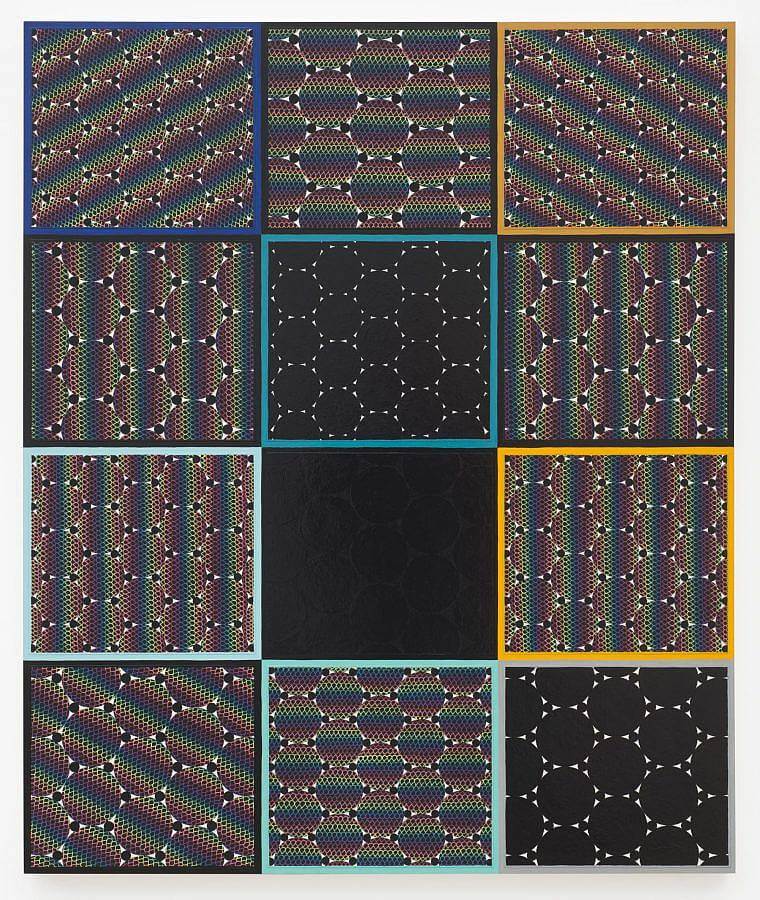 Describe your current studio or workspace. 
My studio is an old industrial building on Grand Ave. near Pulaski. I share a large space that's been divided up into group of gloomy rooms. It's cold in the winter and miserably hot in the summer. It gets an occasional bullet flying through it. It's not much to look at but it's cheap. Fellow artists, Ben Stone, Mindy Rose Schwartz and I have been there for many years and we have had an ever changing group of recent art students coming and going and getting a feel for the suffocating loneliness of being a working artist. I always try to say hello to them.
What do you want a viewer to walk away with after seeing/interacting with your work?
A painting.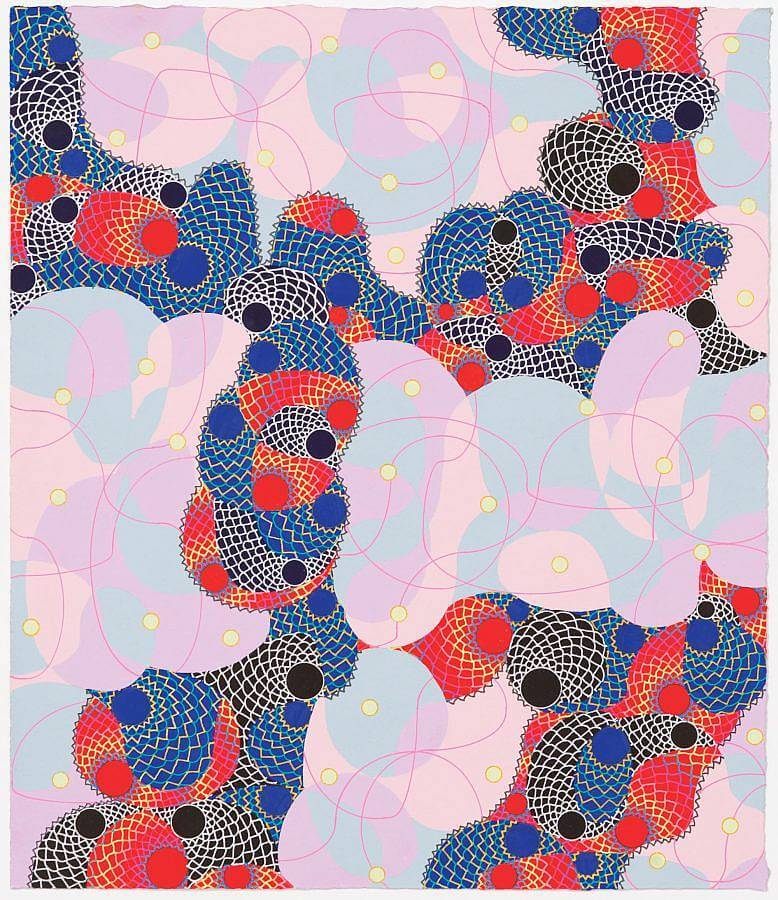 Do you have any advice for emerging artists?
Go see art in person. In fact, see everything you can in person.

Don't be afraid to shit talk a little, but look over your shoulder first.

Don't "like" every post on Instagram. It's unseemly.

If you have a show coming up, don't post ALL of the images before the show.

Don't say AMAZING so much. Leave a little room in case you come across something better.

 Don't try to force your artwork on a gallery via email before you've actually been inside of that gallery.

Don't make the first thing you say to a gallerist or a curator, "You should come by my studio." Pick your spots and let them get to know you and your work over time.

Don't just talk about art. Your gateway to "connections" might be a common interest in fine cheeses or your mutual fondness for bagpipe music. Who knows?! Just not art.

Don't go to graduate school to be a teacher. Be an artist. In fact, try not to be a teacher.

Be an interesting dinner companion. Ask questions and always listen to the answers.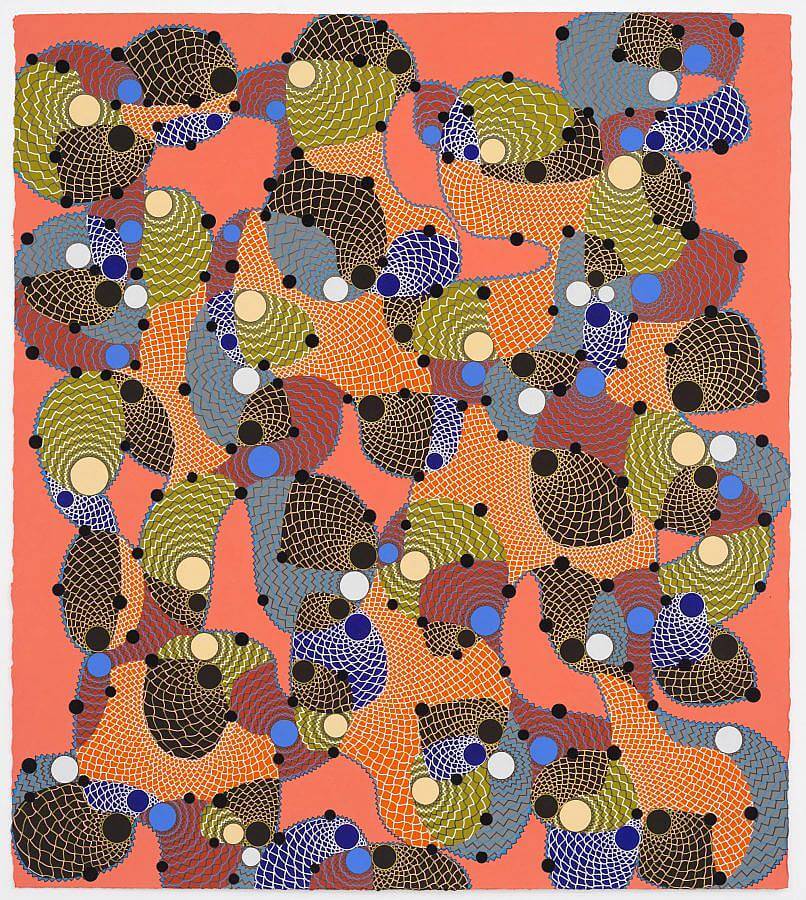 What is one of the key elements you consider when installing your work?
Coco Chanel once said, "Before you leave the house, look in the mirror and take at least one thing off." I always kick a painting or two out of every show.
Where do you see your practice going next? Any major changes happening in the studio?
Mine is a slow and steady path to glory. I always try to evolve a little bit at a time so in the event of a disaster, there is room to retreat to the familiar comforts of previous greatness.