What are some recent, upcoming or current projects you are working on? Last year, I had my first solo exhibition in Europe at Elephant Kunsthalle in Lillehammer, Norway. I was recently in a three person show at Haverkampf Galerie here in Berlin with Carl Mannov and Anna Grath. It's a new space that recently opened and I really enjoyed working with everyone and look forward to upcoming projects. I am also in a two person show with a good friend of mine Andrew Thomas Parry. We are co curating each others works in to an exhibition called "False Friends". We have spent the last few months going into each others studios and interrupting, prodding and making demands to each other.  It's been nice to give up some control to someone else who you trust but also know has the potential to be a total jester. In October I will be participating in a curated group presentation at Sunday Art Fair with Good Weather alongside Marcellus Armstrong and Brook Hsu (presented by Vernon Gardens).  Its really excited to connect with a space in North Little Rock, Arkansas and Los Angeles from Berlin, with a resulting collaboration in London.
I also am releasing an internet project curated with Elisa Rusca called Daydreamers. We are mashing up online art image aesthetics with hotel rental platforms. It's the first iteration with more to come.
In the fall, I am headed to the National Center for Contemporary Art Russia in Saint Petersberg and then to a residency at CCA Andratx in Majorca for a month long residency where I will prepare for an upcoming exhibition.  After that I look forward to returning to the dark, winter quiet of Berlin.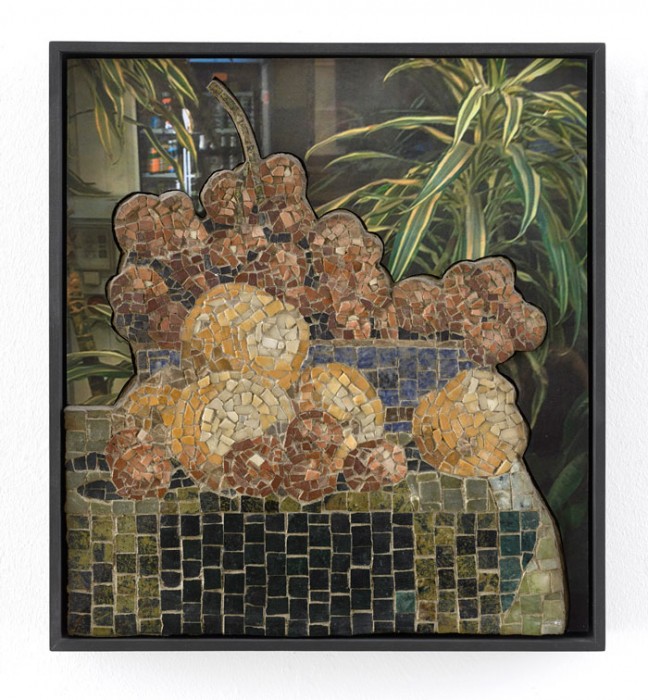 What is one of the bigger challenges you and/or other artists are struggling with these days and how do you see it developing? Besides continually being pretty broke I personally feel that it is becoming harder to socially justify being a studio artist. I always thought that just the very nature of being an artists was political in itself. But I realize now that being able to go to the studio and do what I love is an incredibly privileged position. I think its getting harder for artist to "make strange" in today's quick capitalist culture and that ideological positions are becoming less and less immune to the ever-changing social situations. I worry that the professionalism of artists nowadays is playing into the neoliberal trap of the millennial freelance quandary but I am really excited to see more people work through art in order to shift societal structures rather than just by making art. I think a Beuysian approach is extremely relevant as the humanitarian problems which we are facing today require a more inclusive and multifaceted approach towards community and global politics.
How did your interest in art begin? I began taking ceramics classes in middle school. I wanted to rearrange my classes so that I would not have to be in the same courses as some of the bullies. Learning to make things with my hands was incredible and transported me away from religious suburbia. I studied ceramic art at Penn State and worked for a few years for Haystack Mountain School of Crafts. It was such an amazing and invigorating environment where all people did was make things. I still carry that energy with me now and I think the decorative crafts have a strong presence in the background of my work.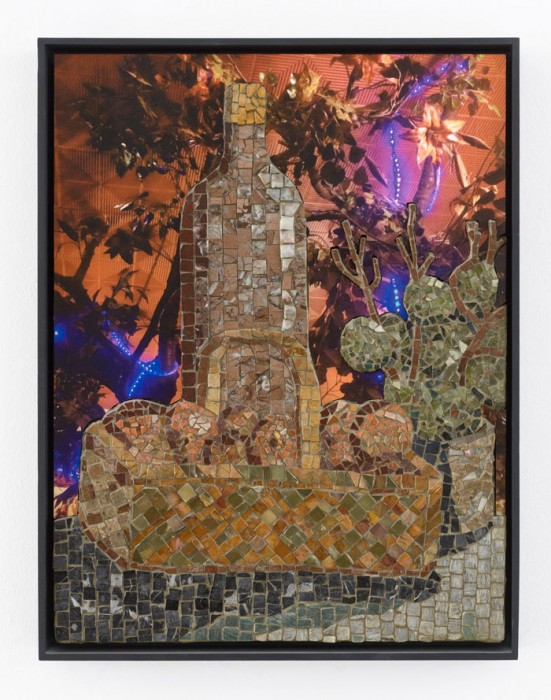 Guilty pleasures? Talking about myself is pretty nice at the moment but also makes me feel a little guilty.  Does that count?
What are you listening to right now? Right now I am listening to Turkish Psych Rock on Dublab Radio. Its an amazing internet radio station based out of L.A., Berlin, Barcelona and Tokyo.  I have it on all of the time in the studio. Or I am listening to lectures on alternative realities, or the cosmos or ancient history podcasts.
What do you collect? Used bedsheets for a new body of work and jokes. I have been collecting jokes much longer than used bedsheets. Besides humor being one of my main coping mechanisms, I see jokes as one of the only contemporary methods of verbally passing on stories. \ I like to equate it to ancient folklore in that it provides a blanket that surrounds current cultural climates.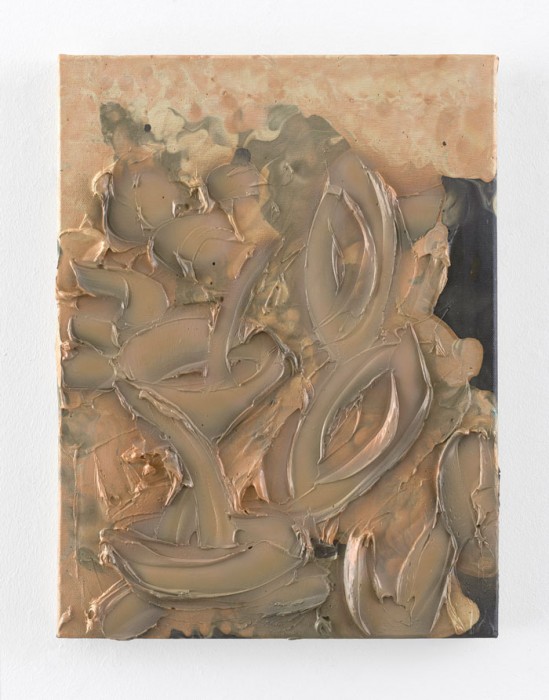 What materials do you use in your work and what is your process like? I usually start with a lot of digital drawings and imagery which then manifest themselves in very laborious analog processes such as mosaic, ceramic or oil painting. But I usually have multiple material studies going at once as some of the processes need a lot of intuitive experimentation until something becomes relevant enough to execute. I very much like to work off of found material, whether it be hobby paintings or interior decorative elements and then try to reflect them back into the ideological context in which they stemmed from. One example is a series of work called "Between the Golden Vessels and the Picture" which is a quote from Goethe describing his first encounter with Renaissance Dutch still life paintings. He was perplexed in that for the first time he would rather choose the painting over the opulent objects which the painting depicted. For me this moment of hyper realism has a direct relation to the current democratization of image production through the smartphone camera and how people are consuming through images rather than through objects. The series of works consist of translating found still life paintings into pixelized mosaics, backgrounded with a smartphone photograph of some of the contexts of which they were found.
Another body of work of slapdash oil paintings which are then cast into marbleized plaster, eroding the original image, and then painted back over with acrylic. So it's folding the notion of painted image into itself until it becomes a suspended object.
At the moment, I am also shopping at the different local markets on the way to the studio and making poor quality cast still lives from the objects bought along the way.
It's a lot of regurgitation of everyday elements in the surroundings in very material heavy processes. I think the sophomoric and playful aspect in the work needs to be grounded in an ernest material sincerity in order for the work to maintain an inclusive but inquisitive demeanor.
What's your favorite thing about Berlin? I've been in Berlin for 4 years now so I can speak enough German to get by but I can't pick up on the conversations swirling around the streets and the trains. It definitely feels like I'm in a bubble as my linguistic sense is lessened and my visual senses are heightened. Its a bit like a mild acid trip all of the time.
I am also part of the German health system which is very affordable thanks to a nation wide artist union. The focus on social programming in the country allows a lot of mobility and freedoms, and its pretty affordable so there is an incredible amount of time and space. This can definitely lead to an existential pit if one does not keep active, but sometimes that's also a good thing.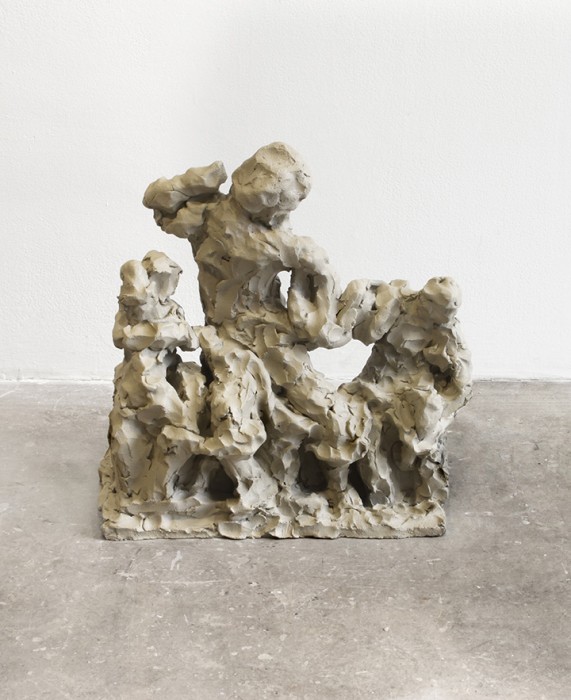 What do you do when you're not working on your art? Well right now I am forced to not believe in weekends. Between helping other artists and my own studio I don't have many breaks. When I do take some time off I usually hang out with my partners kids. They are 8 and 10. It's pretty wild to look at little humans who have such an openness to everything around them and they are a huge and welcomed shift of perspective. I am also working on my domestic skill sets like folding laundry and cooking spaghetti bolognese.
Describe your current studio or workspace. The studio is on Hermannplatz, the edge of where Kreuzberg and Neukolln meet. Its in an old mattress factory that predates the second world war. Theres a one man bunker outside that I walk by to and from the studio that serves as a constant reminder of human blunders. We have two floors of the building and theres about 18 artists, most of whom are involved in different practices and from different places. Most take it very seriously so its nice to have the immediate shared community. Someone recently described it as an art fraternity house, which is quite the contradiction, but there is a nice feeling of togetherness.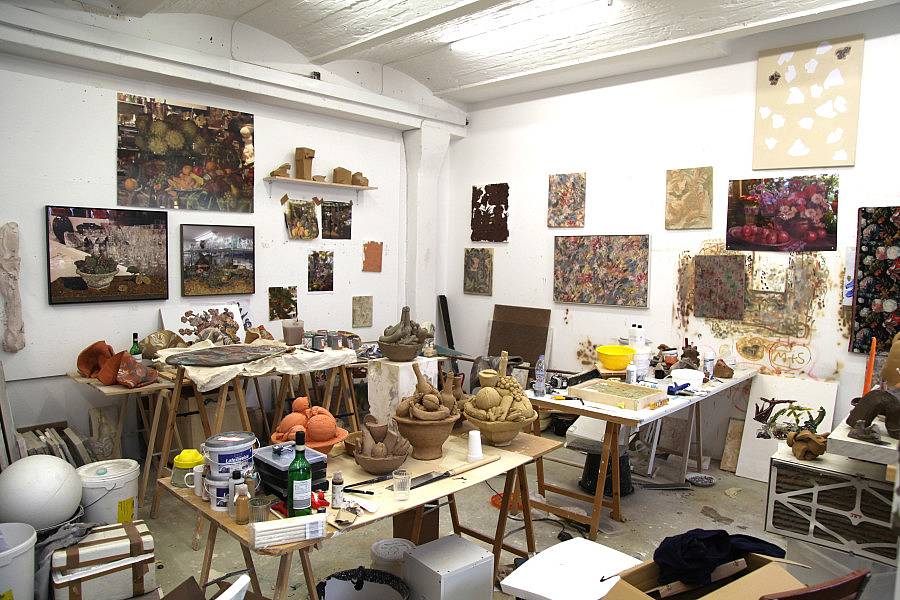 Can you share one of the best or worst reactions you have gotten as a result of your work? My all time favorite is when my relatives tell me they saw some ceramics on Antique Roadshow and they would look out for the day my work would be featured. I am not sure if they noticed the thing about antiques meaning the object is old and the maker dead, so its a pretty strange thing to wish upon somebody, but I still love them.
The best reactions are when I open my inbox and find invitations to participate in other projects, such as this one.  Affirmation is a slippery thing but when opportunities to share arise from a lot of hard work its a very good feeling.