Kira Scerbin is an artist and an underdog. She was born and raised in Cleveland Ohio and currently lives and works in Chicago Illinois.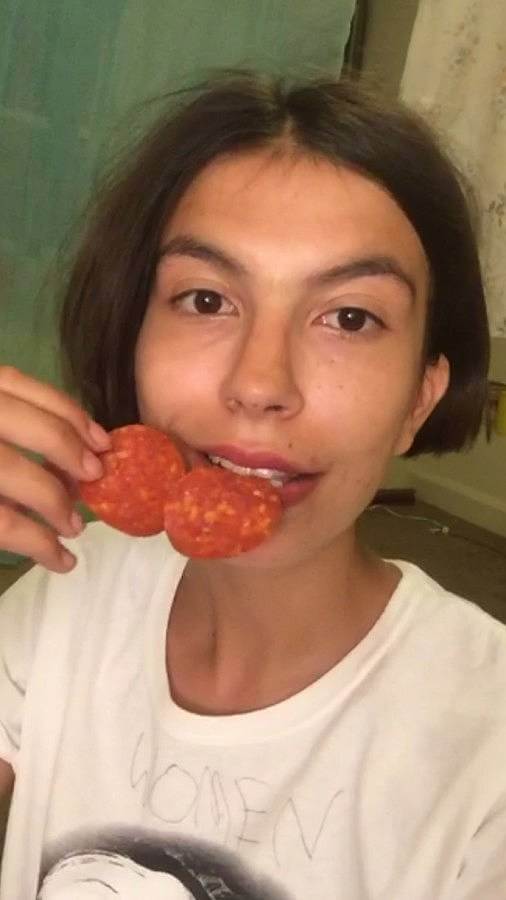 Tell us a little bit about yourself and what you do. I make paintings in order to make more paintings. I also write and make other work  besides paintings. I graduated with a BFA from the School of the Art Institute of Chicago in 2014 and now I have a manual labor job where I am a public area cleaner for this hotel/private club. For a while we had to wear an outfit that looked much like an indentured servant's dress, now we wear pants so it's less degrading.  I have learned a lot about how people behave towards someone who cleans up after them. I have learned a lot about what performing a manual labor job as a service to other people can do to a person mentally and physically. I don't have enough fun because of my job but my job isn't what I do. It's interesting to deal with because I interact with so many people on a daily basis who only know me as that girl in housekeeping, the girl that cleans. It's weird to have such a dual continuation of my being that is so detached from how I understand myself as an artist and as a person, I'm still trying to figure out what it means to me.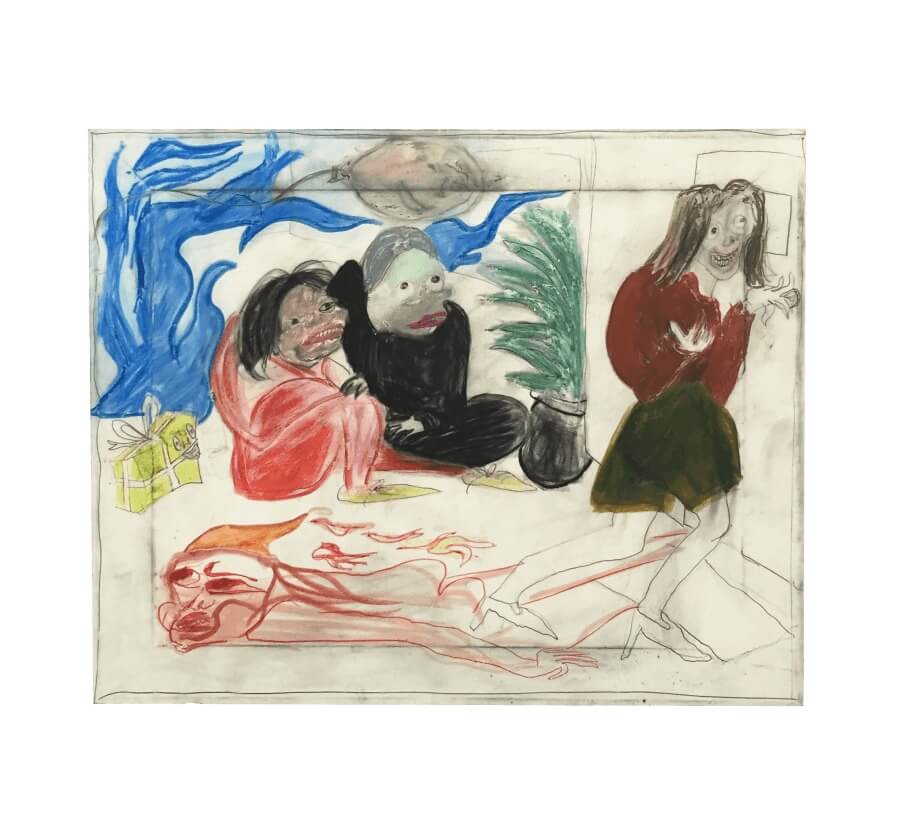 Tell us about your work process and how it develops. I am existing with everything and sometimes depending on where I am, and where everything else is, I end up holding on to a thing. I lift it up with my arms to get a good handle on it, like a baby or a bag of garbage. The thing and I, we get to know each other in a vague way. We shoot the shit. Eventually we are just living together like roommates or the people who live below you; who you know pretty well but not well enough. Romance and mystery can't exist without the other, and what better thing to bring them together but the bleak reality of making out the abyss. My urge to make these paintings, my urge to make the something, to make anything, is just proof of what is happening. I paint and I make work so that I can make more. I'm doing it because I have to and because I have so much left to be with. It's infinite and it's a forest.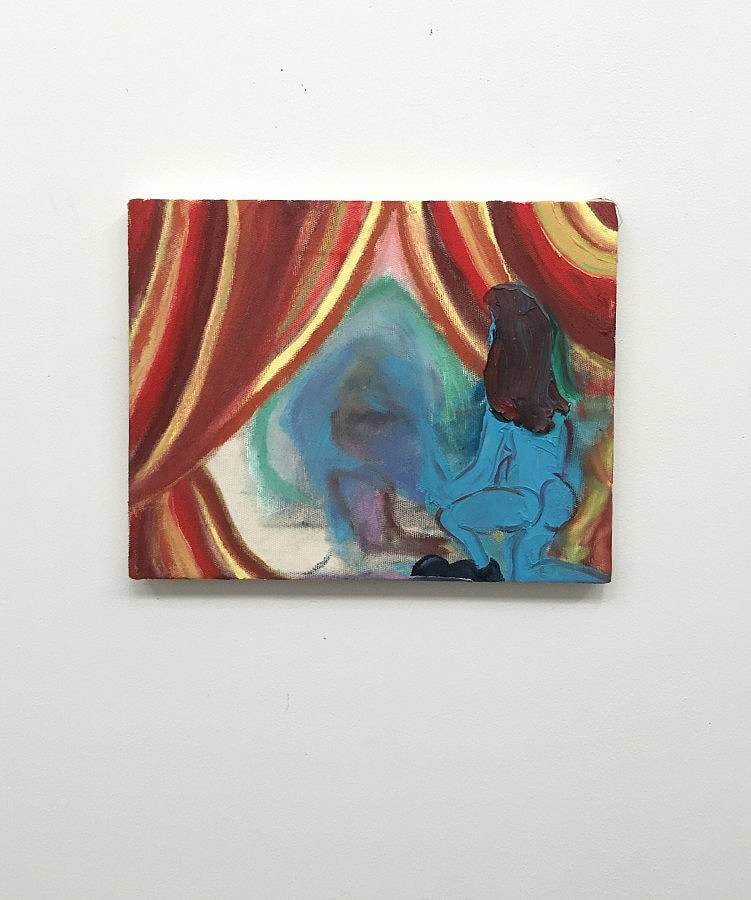 What kinds of things are influencing your work right now? Flowers, clouds, levitation, small invisible/imaginary people existing next to you that can fit in your pocket or stand on your arm, bell bottoms, camping, Gogol, Japanese demons, the orchid mantis, Also some of my friends who are artists including but not limited to Ariel Baldwin, Ryan Nault, Luke Carlson, Timothy James Kelly, Kaycee Conway, Alexander Wolfe, Alex Fisher, and Kevin Barrett Weil.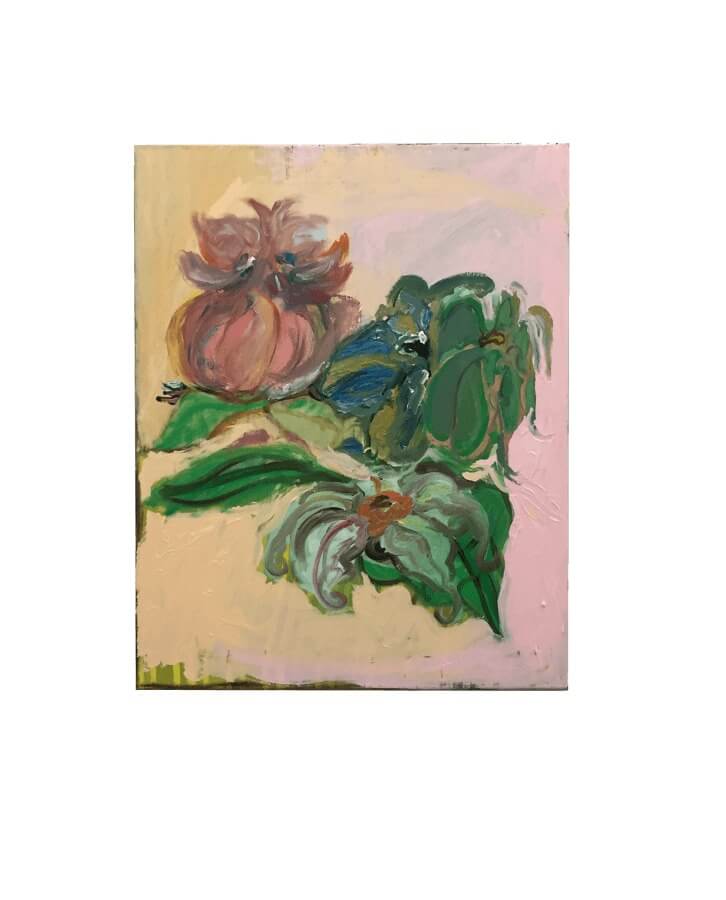 If you were a drink what drink would you be? Some sort of Juice most likely, but maybe Squirt.
Describe your current studio or workspace. I share a studio with my best friend/roommate Ariel Baldwin. It is the most beautiful space I have ever lived with. In the summertime it smells exactly like the attic of my childhood home growing up. I made a nap zone underneath my table so if I'm coming to work after I get out of my job I can take a small cat nap in it and I'm good to go, it's a great getaway/gateway.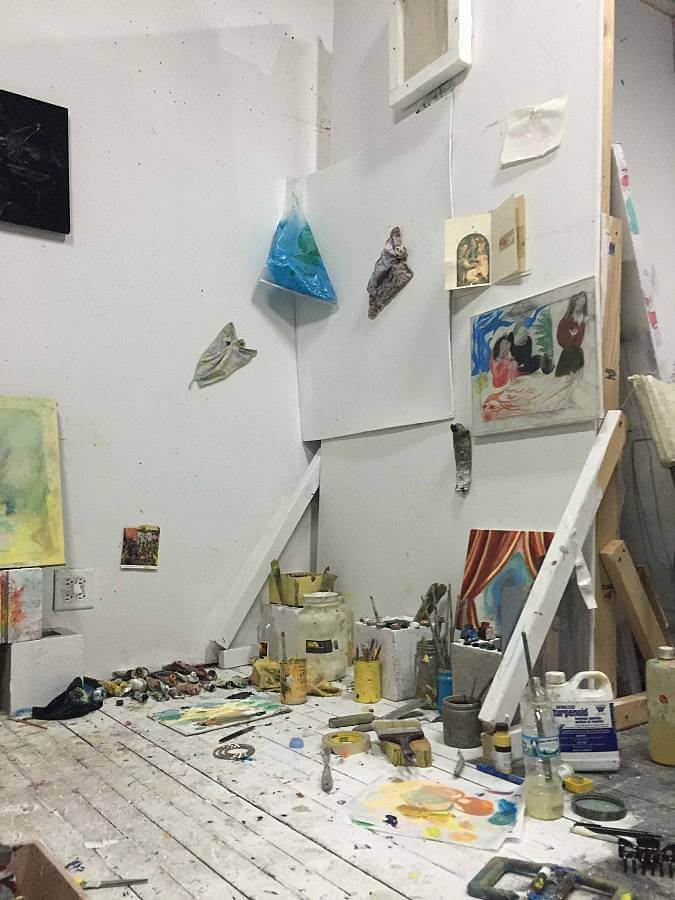 What are some recent, upcoming or current projects you are working on? I bought this small light purple sewing machine and started making shirts, skirts and dresses based on how I think clothes are made. A lot of the time I end up painting on them, customizing them in different ways, like paintings but also not like paintings. I'm not sure what it is that I like about it or why I'm doing it exactly but there is something satisfying about it, maybe it's because of how easy it is for other people to experience them in the same way I do. Some of my garments are actually available for purchase at my friend Anna Mort's store front/project space d2 that she co-runs with Dylan Landin. I'm pretty grateful for the opportunity, it's a new experience.
I am also in the process of painting a door on the back door of Ryan Nault's apartment. It's tricky because when I work on a painting it's never planned out so sometimes I end up painting over it a bunch of times until I get it to a place that feels right. I love doors and it's a real thrill to work on but it's a humbling experience to paint a door for the door so that it can be another door, maybe it's impossible.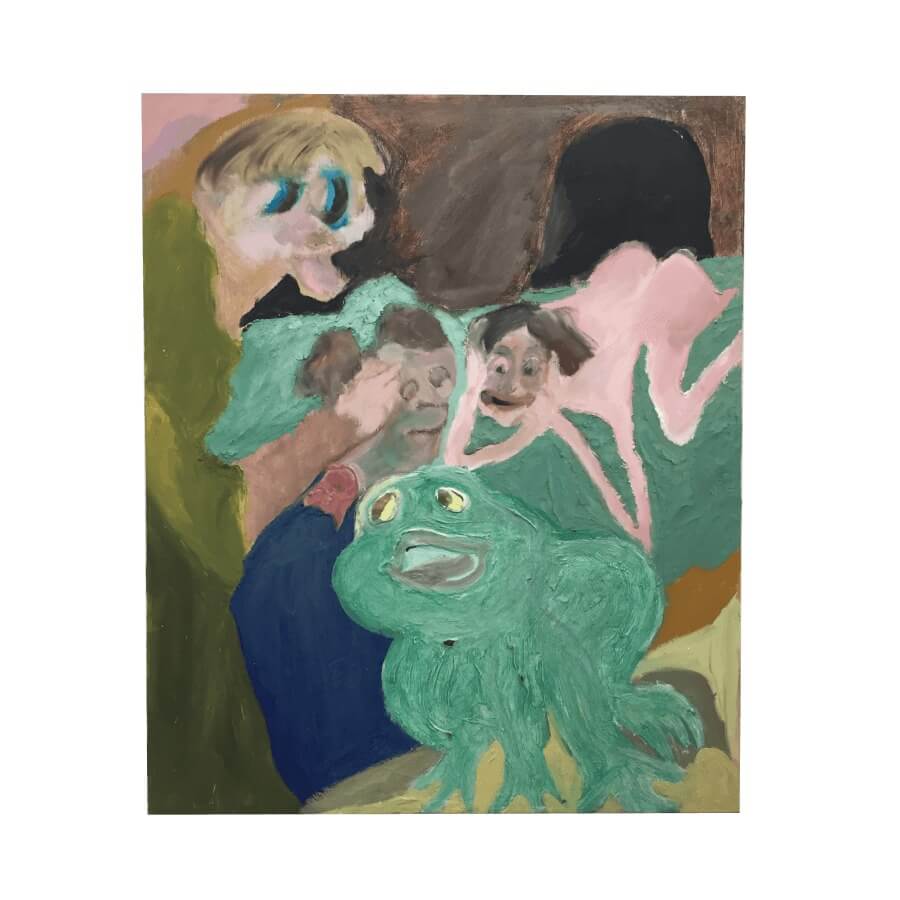 What do you want a viewer to walk away with after seeing your work? I would like people to feel that what they are looking at gave them some sort of vague internal tug. I would like it to be worth something.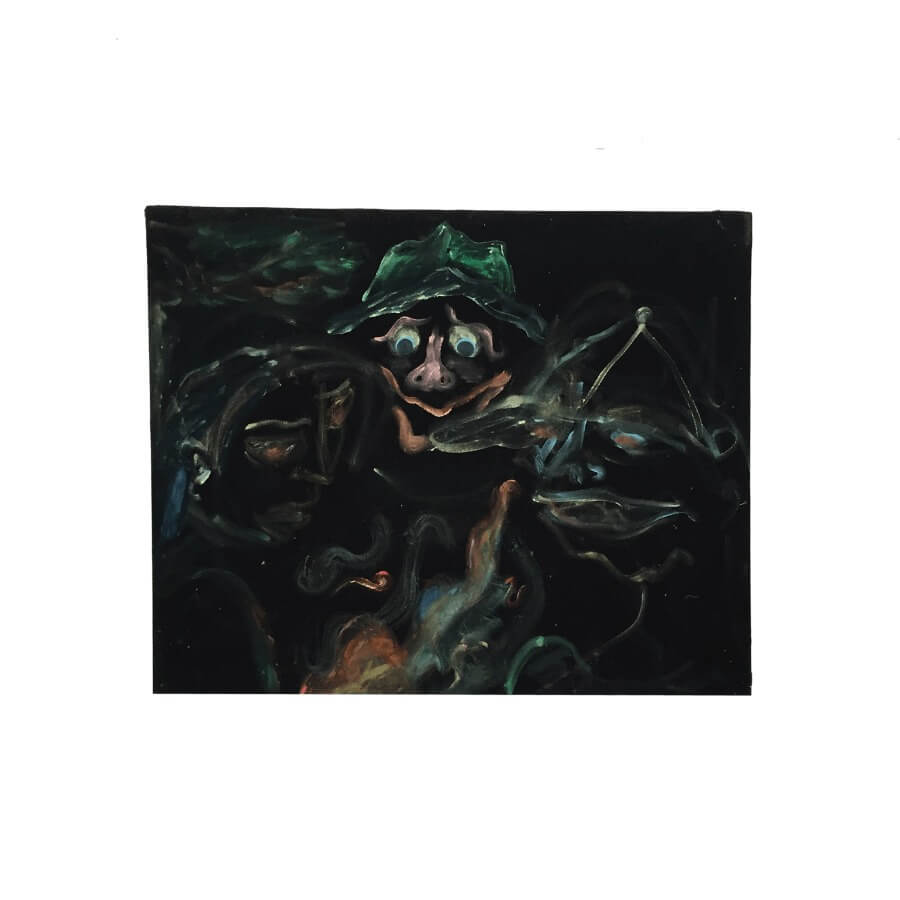 What's your absolute favorite place in the city to be? I'm not sure. I like this beach my friends and I have been going to. It's not really a beach but rocks that drop off into the lake, you jump in and it's about 14 ft deep. There are no lifeguards so I can bring my inflatable turtle to float on. Last time we were there we discovered some crawfish hanging out between the rocks and I spent a while trying to catch one. It's pretty idyllic.
Can you share one of the best or worst reactions you have gotten as a result of your work? I was talking to my grandma once about why I paint, the deep pulling that I get for it, and the urge I have to keep making more. At the end of my rant she paused and said in a calm/confidant buttery tone,  "You know what that is Kira? That's the Holy Spirit working inside of you."
That was definitely something.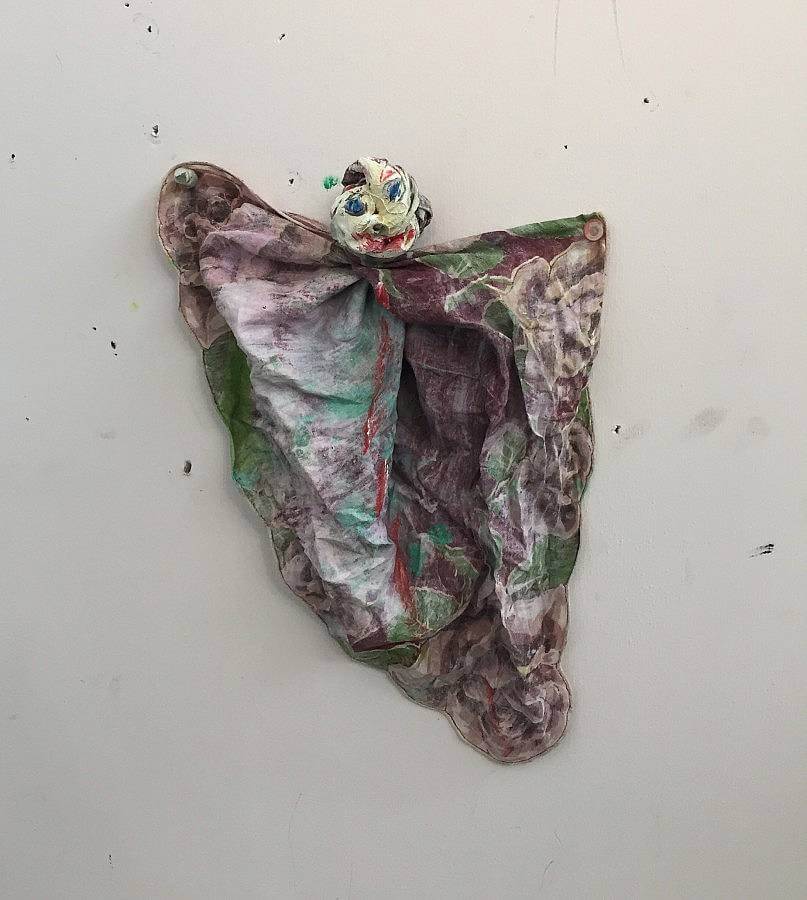 What are you reading right now? All of Nikolai Gogol's short stories.