Tell us a bit about yourself and what you do?
I'm a perpetual collector of pointless things. An instagram addict. A consistent jounal-er. A spotify shuffle-r. Someone who is doing or thinking about something all the time. I treat my artwork as a visual diary and allow myself to be vulnerable, frustrated, absurd, sentimental, and reactive throughout my practice.
When did you move to Los Angeles and how do you feel living there?
I grew up in Arcadia, so I'm from LA to an extent. It wasn't until last year that I'd moved out of my family home for the first time. I live downtown now, and I really like being in the middle of everything. There's been lots to explore, and a ton of great people I've been lucky to meet. I'll probably be here for a while.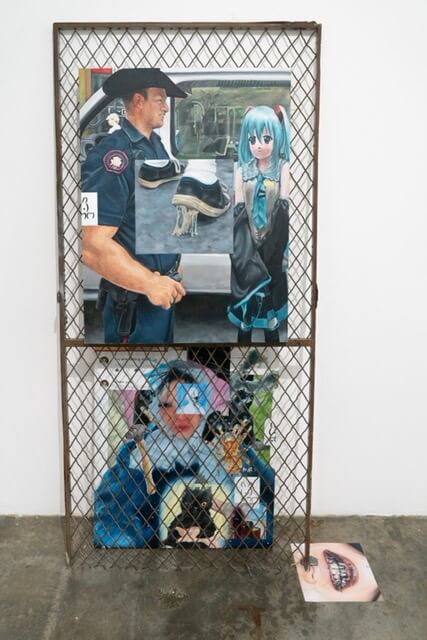 In the past few years it seems like your paintings have become more assemblages of 3D items on their surfaces. Can you talk about the considerations in making these works and their objecthood?
I eventually found painting to be very limiting, it wasn't tactile. It wasn't real, it was flat. A lot of the content in my work felt so absorbed with online themes that I felt personally detached from reality. Including some sort of 3D elements, and began exploring sculpture, which helped to bring back a sense of connectedness and immediacy between my own relationship to the works that I was longing for. Everything I create turns out to be a collage in some way, and I'm conscious of using material that is familiar, yet often discarded and overlooked.
You attended Yale Norfolk's Summer program in 2021, how was that experience?
The experience was incredibly emotional for me. It was such an honor to live, breathe, and think about art 24/7. I formed the most meaningful connections and pumped out so much work in my studio. I grew connected to nature and found CT to be peaceful and completely unlike the busy landscape of LA. I was able to start fresh, to deeply reflect on personal things happening in my life at the time, and gained a new perspective on my body of work while in this completely different environment.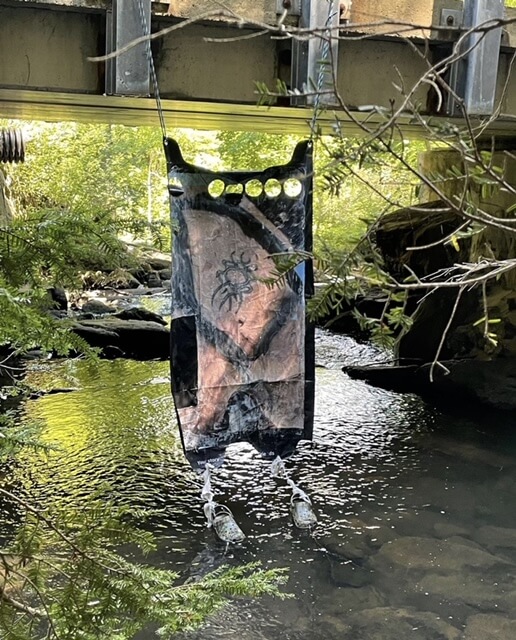 What has been inspiring you lately?
Bugs, feet, swirly iron gates, tattoos, art books/mags & zines, seemingly illegible typography, bumper stickers, hands, warm feelings, empty feelings.
What are your top ten "on-repeat" songs?
Buddy- The Wash
So- Alex G
Oppsie- Good Morning
Wasted & Ready- Ben Kweller
Laughing Makes It Worse- Michael Cera Palin
Milk- Sweet Trip
Summer Day- Coconut Records
Ancient Walls of Flowers- Marcy Playground
The Flag is Raised- Bladee & Ecco2k
Ben's My Friend- Sun Kill Moon
Last Year- Toro y Moi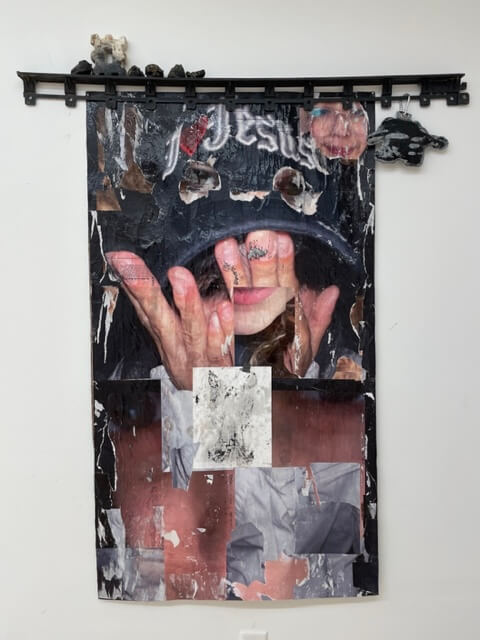 What is "unradmotions" and how did you begin working on it?
unradmotions started off as my instagram handle when I was 15. I'd say it still is just a username but also a space where I can share my art and sell garments and zines and stuff like that. It feels a lot less daunting to post things online when my name isn't directly attached to it.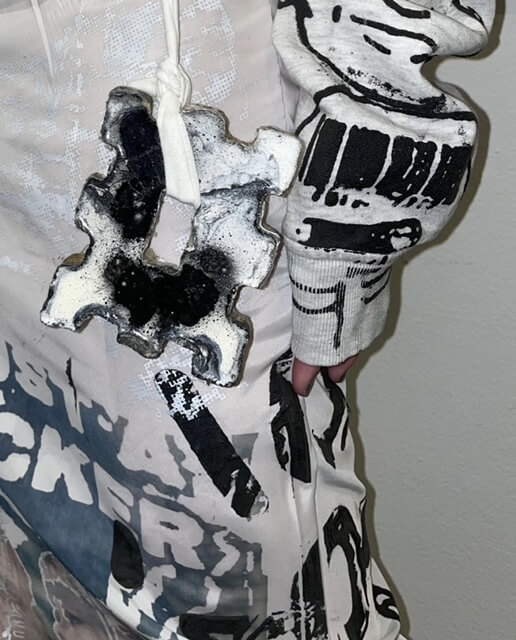 Impact bold font, Iphone ringer settings, and selfies are all things that you will find in your works. How do you feel these images and items translate on a larger physical surface rather than a screen?
These are all things we find exclusively on our phone screens. Bringing it to the real world feels incredibly disorienting, like it shouldn't be able to exist in an analog manner. I believe our phones are extensions of ourselves– things like texting, checking social media and documenting ourselves throughout time have become routine and taken for granted. I try to point this out by using said images and items in my work.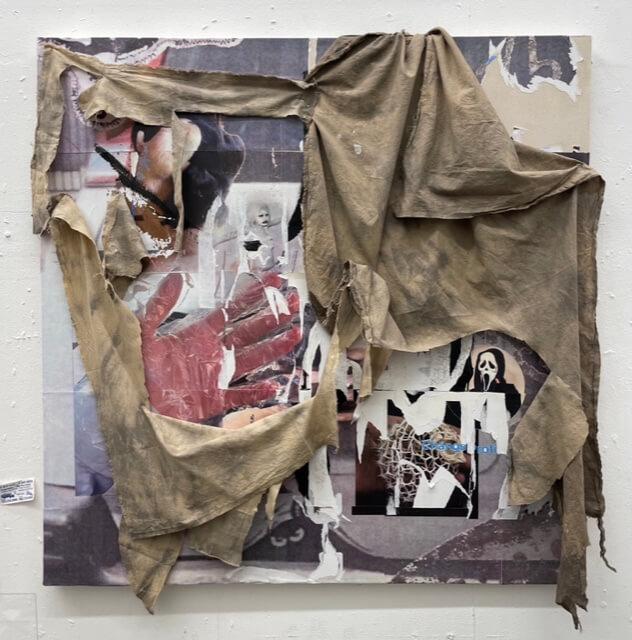 Tell us a bit about the offsite project that you worked on for Solo Show?
I was so excited to be a part of blessed curse ii earlier this May, and also for their in-person show in Brooklyn in June. I found a construction site around the corner from my house that was turning a church into an apartment complex. It's interesting to think of ways to regard the display and documentation of my artwork against unconventional backgrounds.  It gave me a moment to reflect on the overwhelming nature of city living and make the over viewing experience more involved.
Any predictions for 2023?
Moreeeeeee work. Trying to combine all of my different processes together to create more complicated conglomerations. Being kinder to myself.
Interview conducted and edited by Sam Dybeck.