Tell us a little bit about yourself and what you do. 
I am intrigued by the stories people tell and how it relates to my own, how we all circle around to find meaning and singularity within our multiple personas. I left my family at a very early age, my journey since has been about finding independence and authenticity. I strive for creative evolution and harmony and have a utopian hope for the world. Self compassion has been my hardest lesson, but the best one yet. It gave me my voice and the confidence to express what I love doing most, which is making art.
How did your interest in music begin?
Music has always been the focal point of my childhood, it was our home spirit. We would spend most evenings singing and playing my dad's keyboard. We still do that when we come together under the same roof. Otherwise, we'd prepare for big family occasions such as the 4-5 days long weddings in which the bride and the groom's families get to gloat their talents on one of the evenings called a Sangeet, which are inevitably competitive, and I had several occasions to hone my talents there. Having grown up in India, music certainly felt like the spirit of the Motherland too.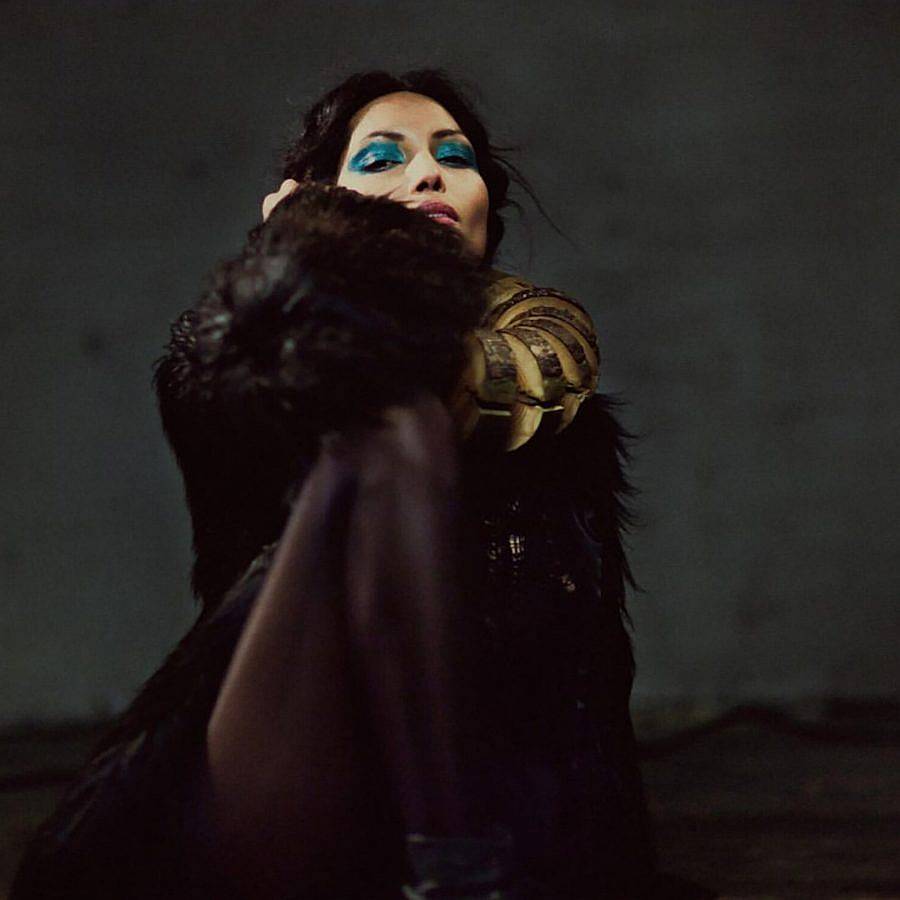 Has living in Brooklyn affected your music?
It is impossible not to be affected by Brooklyn, or New York for that matter. It has blossomed in me a wabi-sabi sensibility which feels like the natural evolution of my journey from India to Brooklyn via London. Living in different countries has meant that I'm lucky to have many friendships which inspire me and I feel like we're collectively seeking internal growth through grace and creativity. 
Can you describe your writing/recording process for your upcoming EP, Contra?
My aim has been to re-discover these songs which I grew up listening to as an avant-pop, experimental expression. All of the songs on the EP, as far as I'm aware are songs India and Pakistan know all too well. I want to share an alternate world within this familiar one, one which I'm aware is a bit left field, especially for my native (homeland) audience. I think it's an interesting opportunity for art as play and for translating Indian and Pakistani artists for different audiences. My goal has been to completely subvert the original context and to re-imagine a meeting of two sonic worlds, a very authentic one to me. 
The hardest bit was choosing the songs I wanted to rework for Contra. My list was endless. I have at least 20 unfinished songs lying around and several versions of those. What started out as a project for the sake of nostalgic self-entertainment and for pulling apart the magnificence of these songs as a learning tool, had me tripping down a rabbit hole with a renewed appreciation for the music. 
I'd mostly start each track on the Wurlitzer first learning the original melody with it's intricate parts, then taking it all apart. I wanted to keep a reminiscence of the original and unsettle everything else around it, making gut decisions when creative ideas seemed mundane. I can spend hours twiddling knobs on my analog synthesizers, with no end in sight and it's something I need to restrict a bit as it sometimes removes me from the immediacy of the emotion I'm trying to express. 
There was no formula however, there never has been. I didn't want to use any samples and re-imagined everything from scratch. The originals and my re-works sound nothing alike.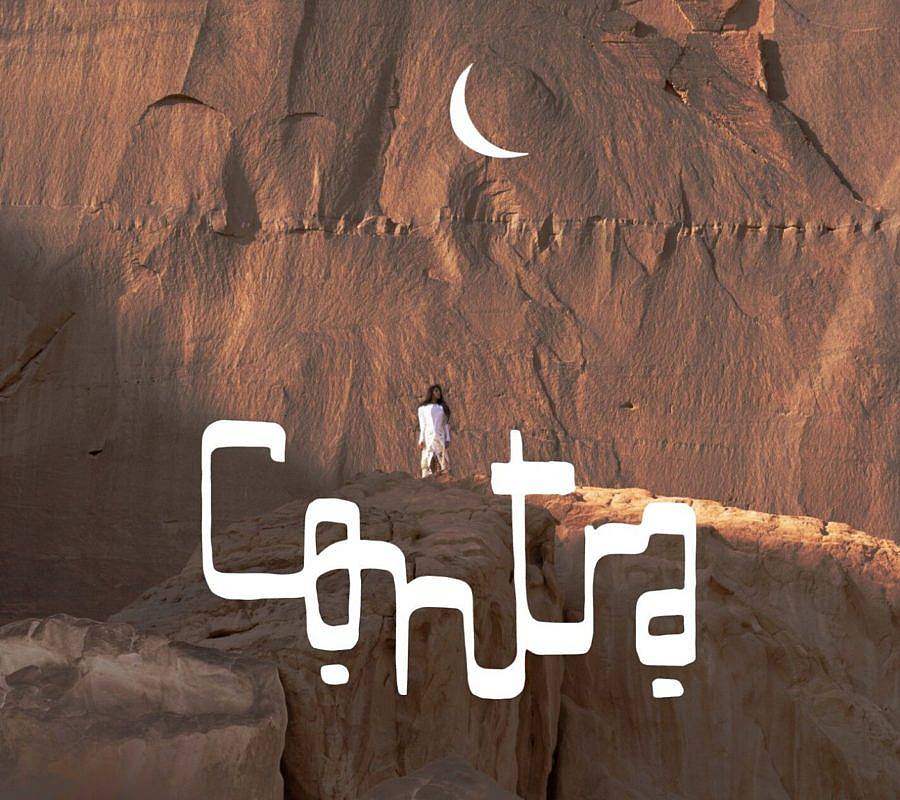 What were some of your biggest influences on Contra and how does it relate to your most recent EP, Nox Anima?
It's been a patchwork of influences, the biggest being the music of R.D. Burman, who revolutionized Indian film music, and Nusrat Fateh Ali Khan. I was listening to a lot of new wave Italo disco alongside unearthing old beat-driven Bollywood songs, all of that inspired me to make a sunnier record. This project is definitely more pop inspired than my previous works and especially Nox Anima, which was a very insular record.
Can you describe what it was like to film your video for AHSA [Raat Baaki]?
It was a fascinating experience, on both a creative as well as on a human level. I learnt something every step of the way. I love this Peter Marshall quote – 'When we long for life without difficulties, remind us that oaks grow strong in contrary winds and diamonds are made under pressure'. That pretty much summed the experience for me. We ran into obstacles literally every single day but kept our faith and I'm thrilled with the outcome. Losing two entire days over being arrested for witchcraft and devil worshiping wasn't the least of it! The team was incredibly talented but Jordan in July was challenging, making us all irritable and a little bit insane. 
If you had to explain your music to a stranger, what would you say?
In equal measure, it's comforting, unnerving and otherworldly. I get the synesthetic sensation of biting into a hard cold candy with a molten, warm center when I create music. It has a colour too, violet, with acidic fluorescent edges. It's not a first easy listen but it grows on you (I hope!).
What was the last show you went to that stuck out to you?
Beak> at Elsewhere in Brooklyn last year. My mind was blown. I love their records, especially their latest one but they're on a whole other artistic and technical level live.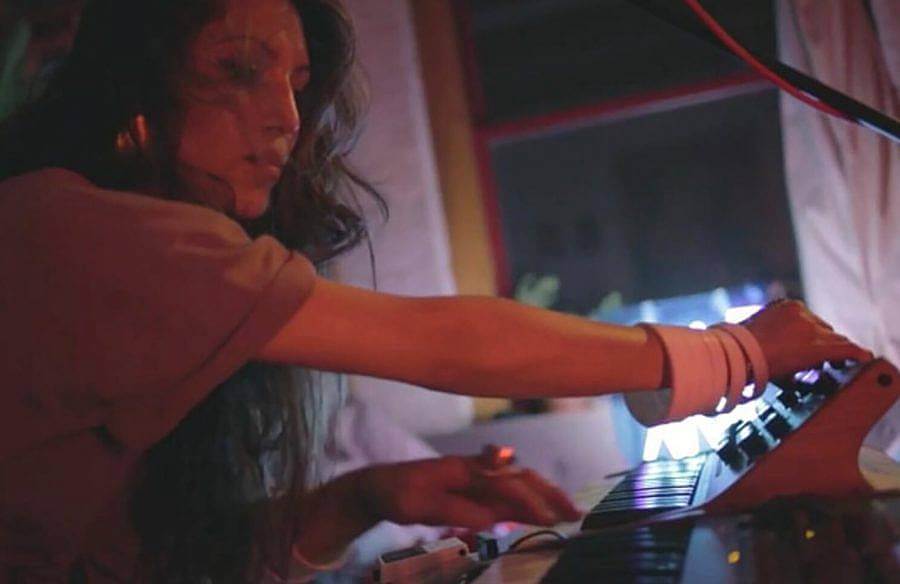 What do you do when you're not working on music?
Stealing rare plant cuttings from just about anywhere to propagate. I've even snuck some into the country. My apartment is a jungle, my plants ground me, they're my babies.
What are you listening to right now?
The vinyl reissue of The Complete Birth Of The Cool by Miles Davis.