How, and when did you start making art?
Well, I started when I was five and I made my first piece of Mickey Mouse.  And after that I decided to do more, so I just did it freehand.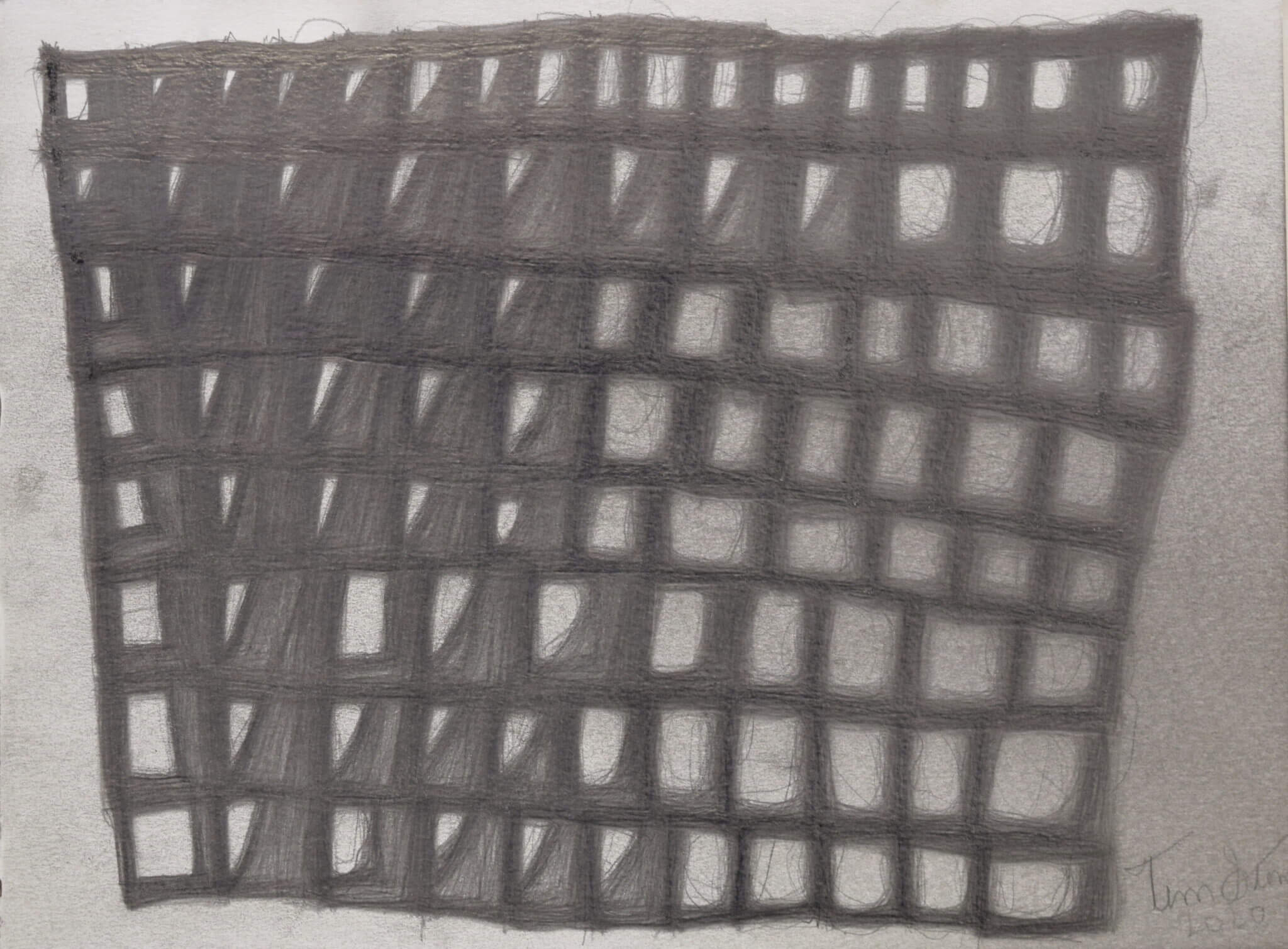 Your current work is all abstract. What is it that you like about making abstract work? 
I like abstract because it shows my unique, different drawings and stuff. I let people guess what they see in it. 
How long does your work generally take to make? 
Oh, a long time. Maybe weeks, a month.
Who are some of your artistic influences? 
I like Monet. I like Kandinsky.
Do you have anything you've been reading lately that you like? 
Oh yeah. I like to read a lot. I like to read mysteries. Right now I'm finishing up Narnia.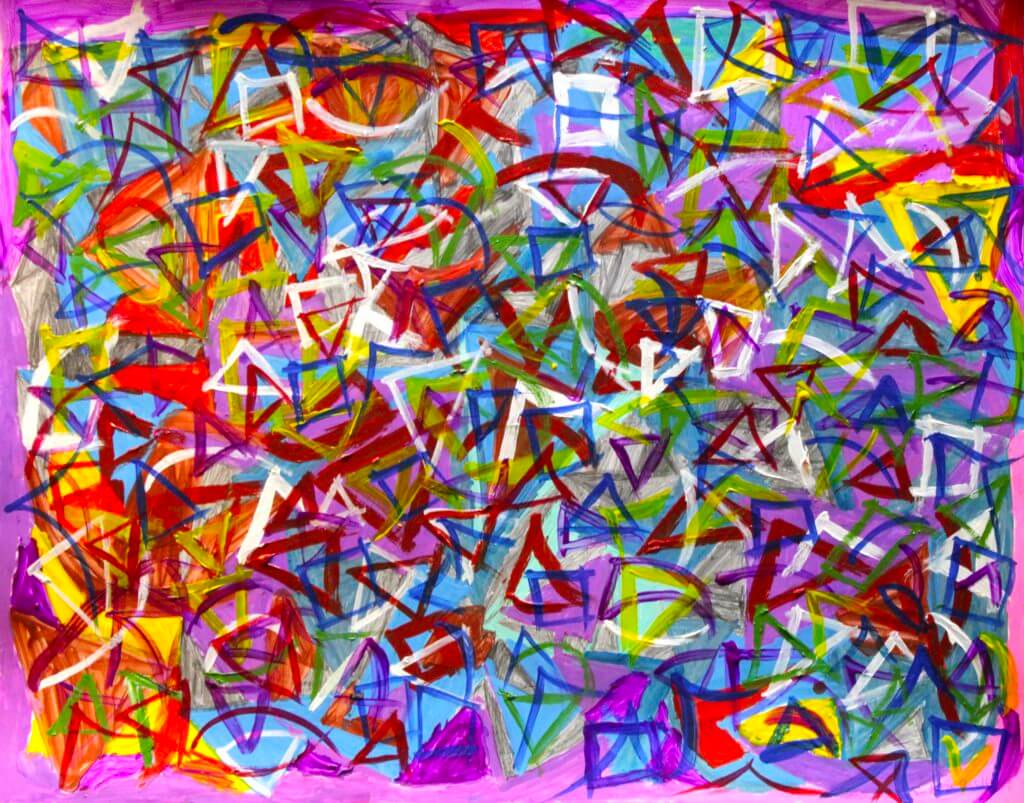 What's your, what's your favorite medium to work with? Because you do graphite, but then you also do paintings. 
Yeah. I also like watercolors.
What is it that you like about watercolors? 
I like watercolors because it's a different form of doing artwork.
What do you get out of color that you don't get out of graphite and vice versa?
Oh, okay. Well, I like the color because it makes me feel happy. And then the difference between (color and) graphite is…. the graphite I do is different because then I can go over it more. And also I do commissions. Like right now someone wants me to do a commission on canvas with acrylic, which I used to use. I used to do a lot of acrylics and then I switched from acrylic to graphite and watercolor.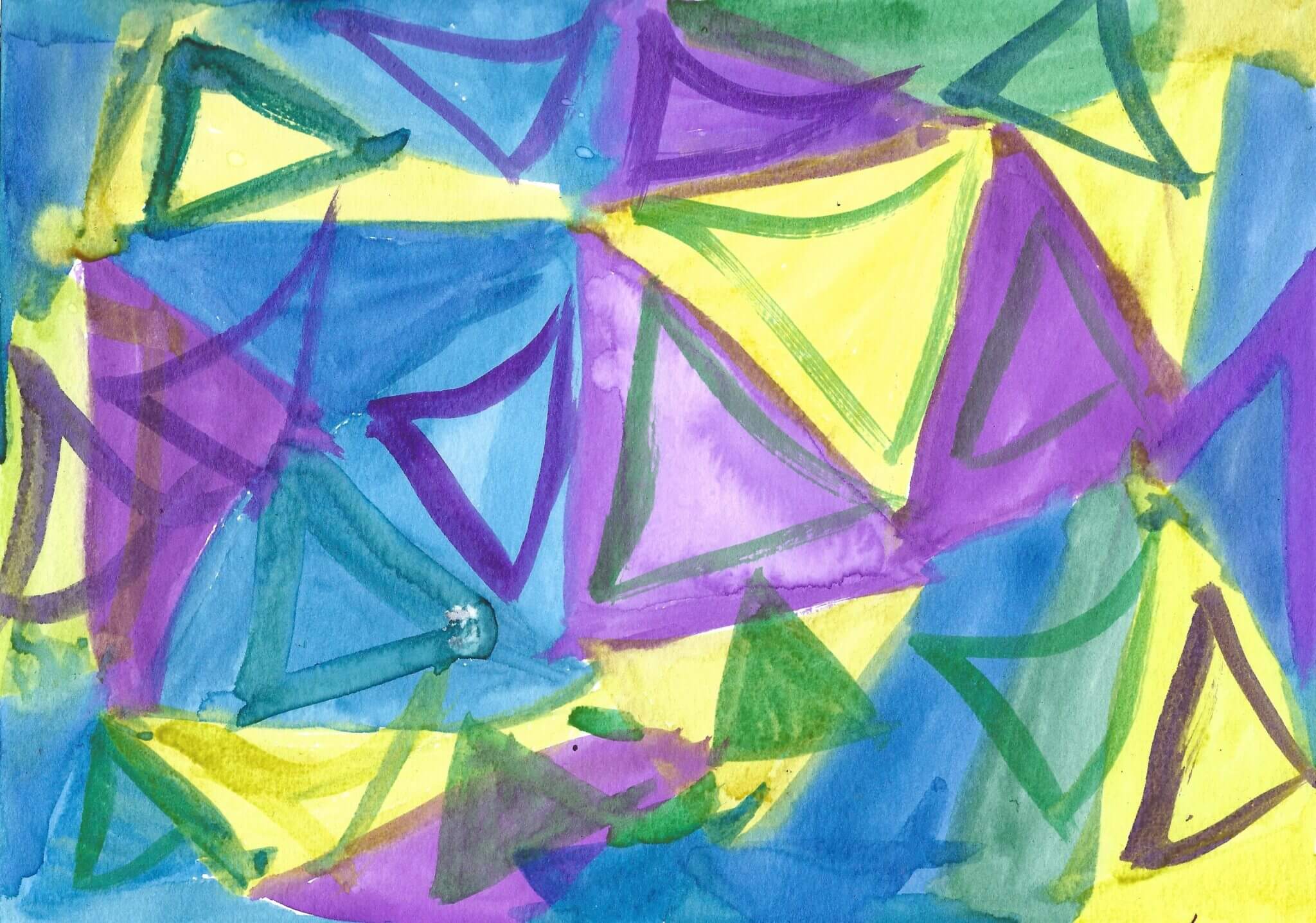 So with commissions, tell me a bit about how that works.
Well this husband and wife liked my stuff. The husband saw my art up in the store in Chicago and passed by it and really liked it. So he wanted to do a commission for one of his homes.
You're a member of the curatorial committee at Arts Of Life. Tell me about what that's like.
Um, that's really good. That's where we were me and another artist, Susan, we pick different artists to be in shows for Arts Of Life. And then we hire an outside curator and they pick out artists that they know.
Do you remember any pieces that stuck out that you were really excited to put in a show? 
Bill Lilly I liked because his, um, he does a lot of peace signs. And also he does artists. He also does drawings where he writes down different names of his favorite bands when he likes.
So what art tends to appeal to you when you're curating?
Well, I like color.  And besides that, I also like different shapes, and landscapes.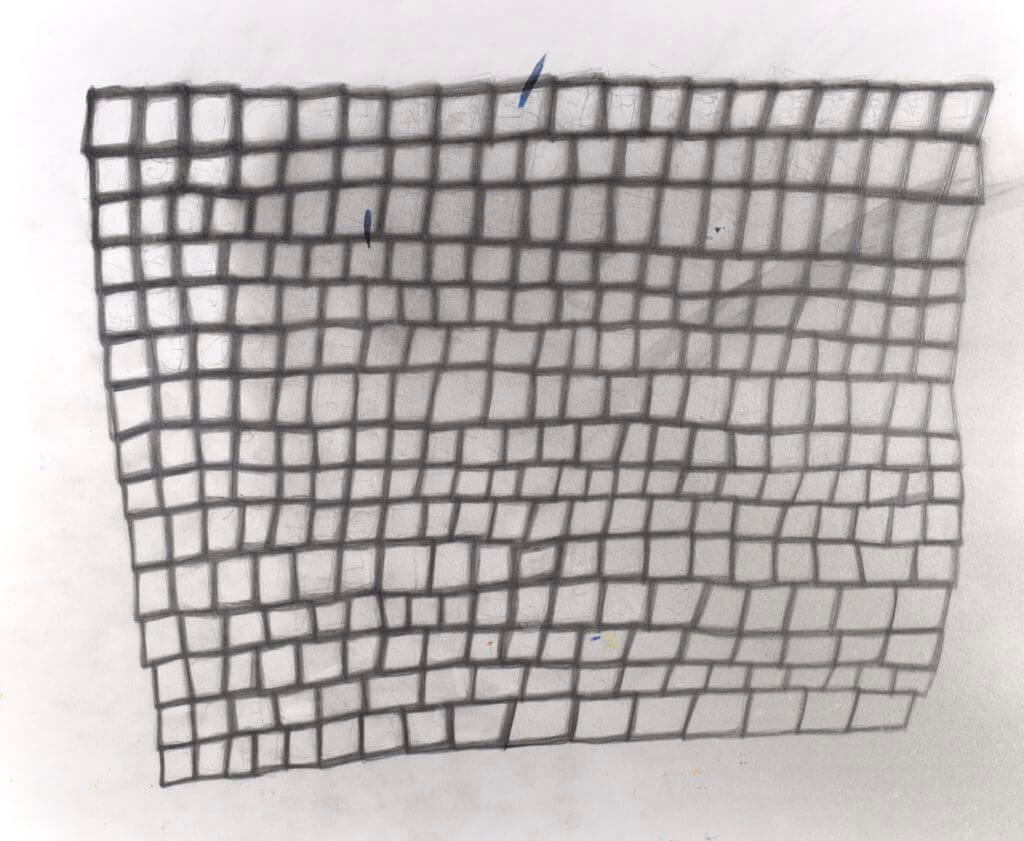 What's your go-to studio snack? 
For my lunch, I like a peanut butter sandwich, raisins and a peanut butter granola.
Do you have any daily rituals that you do or routines that you like to do? 
Yeah, in the morning, I like to meditate when I first get up.
How did you get into meditating?
I just wanted to do it because it makes me feel good afterwards.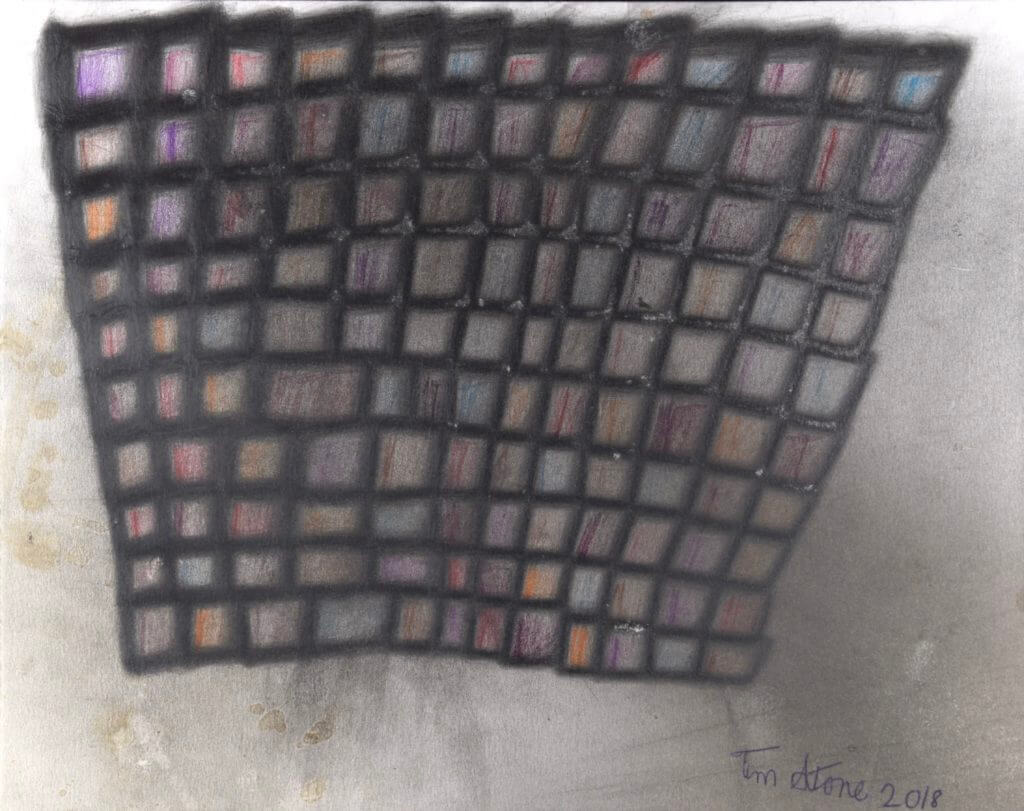 Tell me a little bit more about the technical aspect of how you build up your graphite drawings and the techniques you use to achieve such a smooth effect.
Well, I first start out making squares and then I keep on going over and over and over them until they become slick and glossy. 
Interview conducted by Lee Schulder