Tell us a bit about yourself and what you do.
First and foremost, I'm a musician. I play guitar, sing, and write songs. Being a Black lesbian and an abolitionist (believing in the abolition of police and prisons) are also important parts of my identity. Aside from music, I love to knit, read, exercise and bake. 
How did you get started as a musician?
I've always been musical. As a kid, I loved singing and performing, and I played violin for about ten years, from elementary school through high school. My mom taught me to play guitar when I was 14 or 15, but I only played casually for many years. In 2016 I started writing songs and released a small project on Soundcloud shortly after, and then began performing around Chicago, mostly at DIY venues and parties in 2017. That same year I started playing guitar more seriously, which really began to solidify my love for the instrument and writings songs – that's when I believe my music "career" really started to take shape.

How has it felt performing your recent record?
It's felt like such a gift! Performing has always been my favorite part of being a musician, but this record has felt particularly gratifying to bring to life. I'm so proud of the arrangements on the record, as well as the live arrangements my band and I rehearsed for the album release and tour– I think we've built really beautiful sonic worlds for people to settle into when they hear the songs live.
What next steps do you see for yourself?
I've found it difficult to look too far into the future or make too many long-term plans, considering how uncertain even the next few months feel. But I do plan to keep writing songs, and eventually another album, and hopefully dive into some new collaborations this year.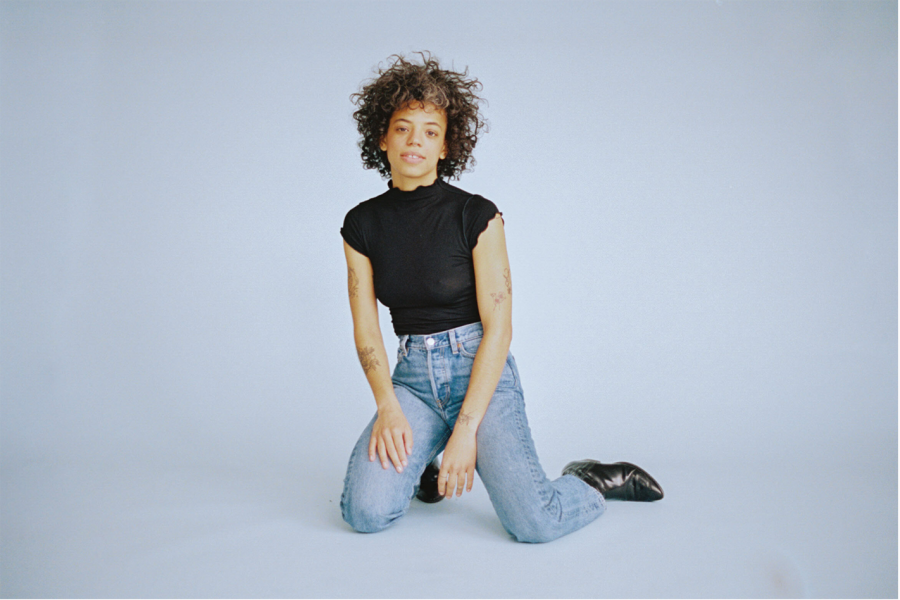 How do you mean to bring a sense of intimacy to your live performances?
I like to make my live performances feel as intimate as possible, no matter the size of the venue. I want my shows to feel like we're all friends hanging out, and I encourage a mutual exchange of energy between me and the "audience". I try to create an experience of shared care and attention by playing with immense intention and making everyone around me feel as much as possible, myself included. I'd like to think this creates a comforting and magical experience for everyone in the room.
Walk us through your process for writing and creating a song.
It usually begins with me playing guitar for a while, trying out different chords and different strumming or plucking patterns. Then, once I've found a guitar part that feels pretty and interesting to me, I begin to play around with vocal melodies, letting words slip in here and there if it feels right, but mostly singing gibberish until the feeling and the story of the song becomes clear. This process can take anywhere from a couple of hours to a few weeks — my songwriting and creative process, in general, tends to be incredibly unpredictable but I try not to force it. At some point, after listening to voice memos of my idea and playing it over and over, I dive into the lyrics, and again, sometimes the whole song comes out fully formed, but there are also times when I have just a verse of a chorus for weeks and weeks and the rest of the song comes much later. Once it's all fully written though, there isn't much change or editing that happens after that. I'm not sure if that's a good thing or not, but it's how I've always done it.

What are you listening to?
Lately, I've been listening to a lot of new music, including recent albums from Babehoven, Ada Lea, Wednesday, Dijon, Cleo Soul, Tirzah, and Indigo de Souza.
 What are you reading right now?
I just finished Animal by Lisa Taddeo, which I loved, and am about to dive into a couple of books of poetry: Hard Damage by Aria Aber and We Die in Italy by Sarah Jean Alexander.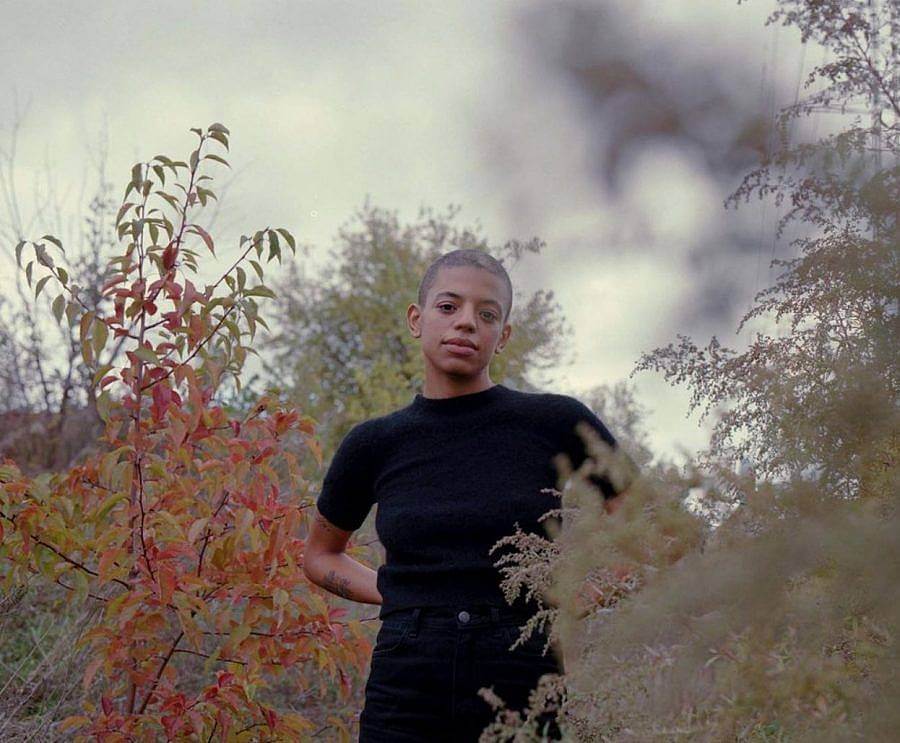 What musicians and artists have impacted and influenced your practice?
So many, and all for different reasons. To name a few: Joni Mitchell, Amy Winehouse, Angel Olsen, Audre Lorde, Laura Marling, Julia Jacklin, Solange, Adrianne Lenker, Hanif Abduraqib, Morgan Parker, Ada Limon, Durga Chew-Bose…
Your songs center around a sense of care and tenderness, they make the listener feel held. Has this been your intention as an artist, or how do you respond to this sentiment?
I appreciate that observation! I think that has always been my intention, but not what I strive for from the onset…I find it to be more of a magical after-effect. What I mean is, for me, music-making is most often born out of a deep desire for care and affection towards myself (I feel held, taken care of, close to myself when writing/making songs) and I believe when that's done honestly, it inevitably creates a world of care for the listener as well. In other words, I think music, at its best, has tremendous potential for connection, and when I write with tenderness, the people who my music reaches are drawn into that tenderness as well. And isn't feeling tender with others an amazing feeling?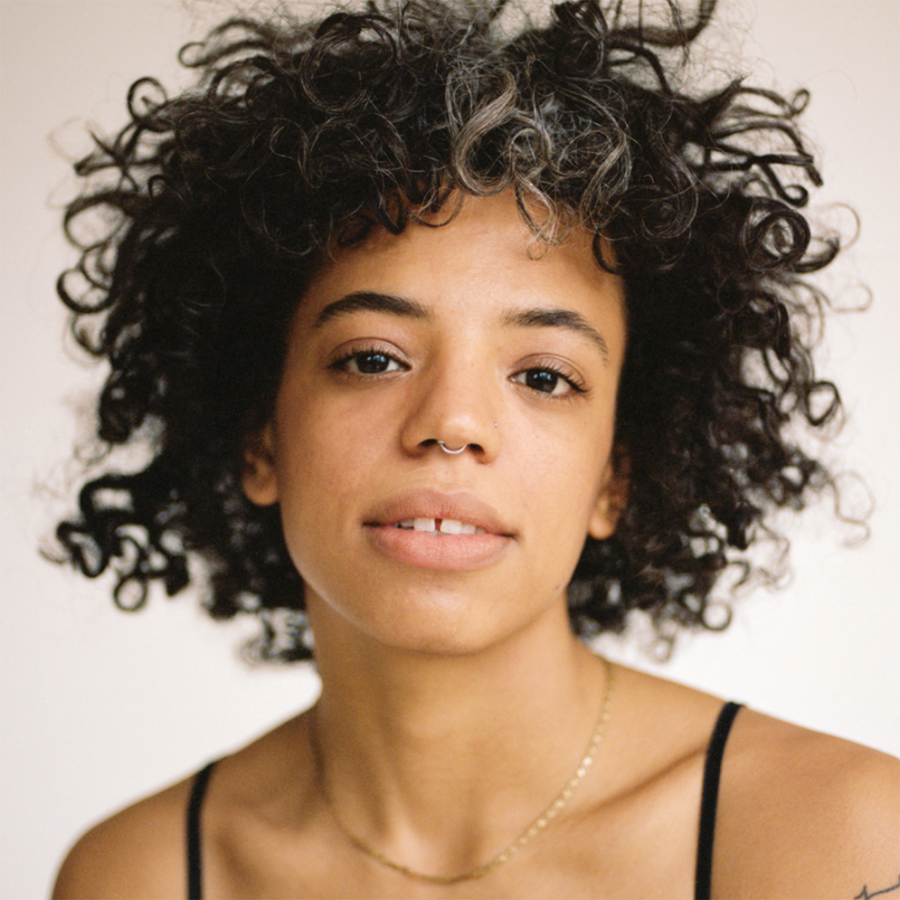 Interview composed and edited by Joan Roach. Featured Image of the artist by Ashleigh Dye.