Laura Berger is a visual artist living and working in Chicago.  She has exhibited her paintings around the US and abroad, and also does editorial illustration work, murals, ceramic sculpture, and animation.  Her current work is centered around the ideas of inclusion and interconnectedness, featuring figurative imagery and dreamlike, minimalistic environments.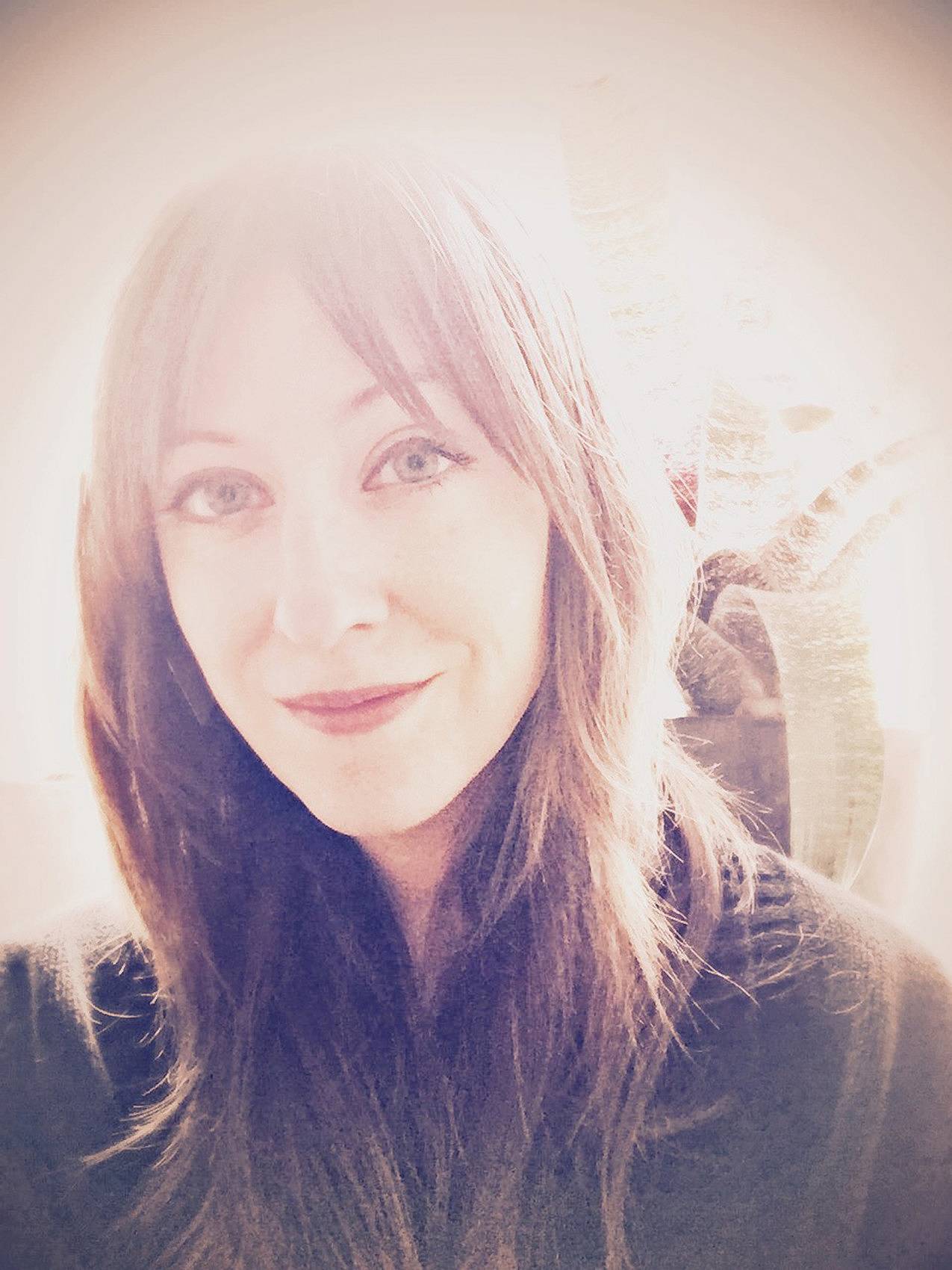 Tell us a little bit about yourself and what you do. I'm an artist based in Chicago. I'm mostly focused on painting, but I also make small sculptures and short animations, and do some mural work.
What are some recent, upcoming or current projects you are working on? I just completed a series of work for a two-person exhibition, which opened March 11 at Athen B Gallery in Oakland.  It will be up at the gallery until April 7, and also available for viewing online.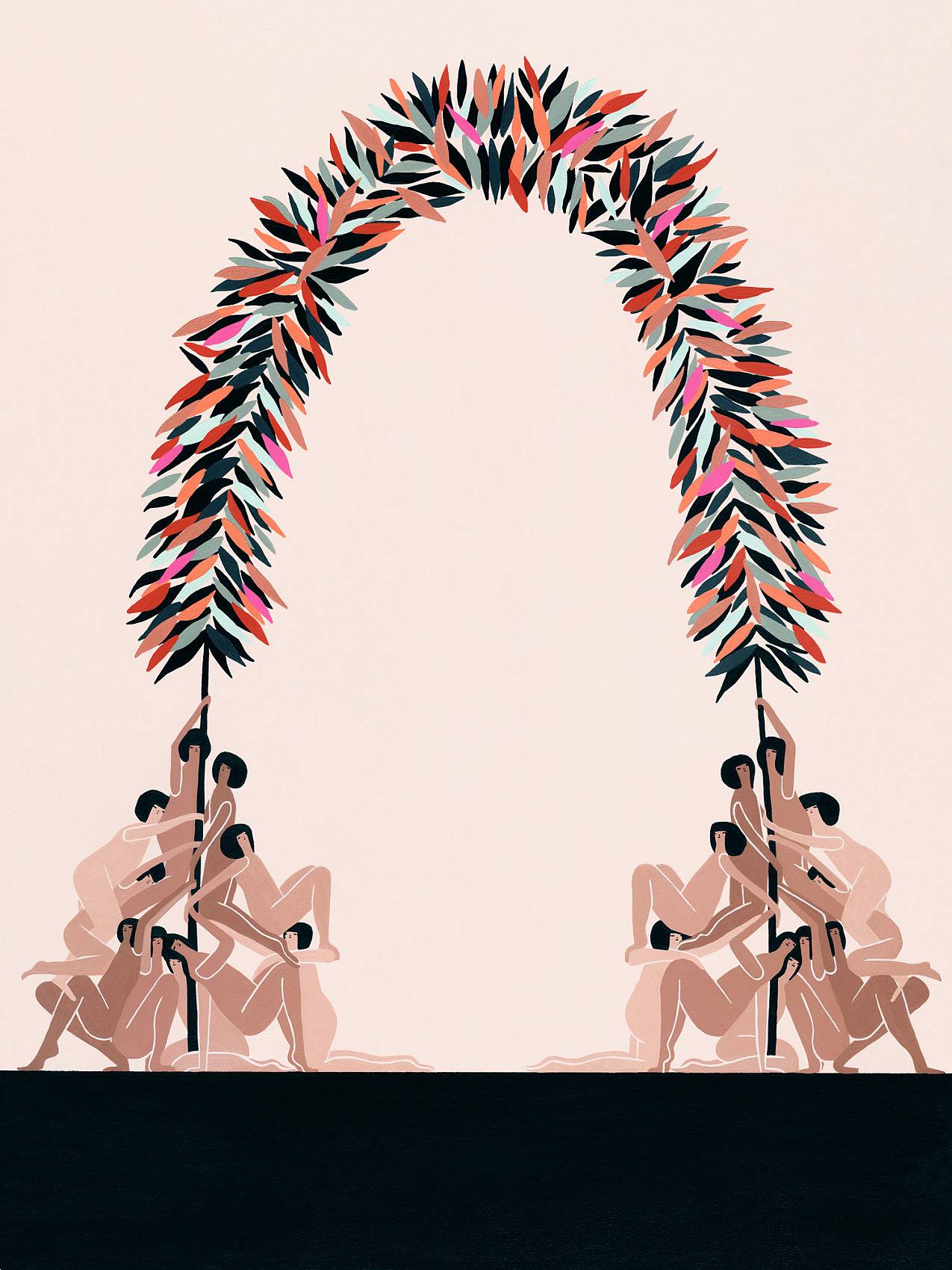 What is one of the bigger challenges you and/or other designers are struggling with these days and how do you see it developing? I think the internet and social media have been amazing tools — artists can connect with people all over the world and be exposed to infinite opportunities. The downside is the oversaturation that the digital platforms have produced — there's this sense of needing to constantly be putting out new work to keep up, and the images themselves can lose something as they are shared widely and without any control on the part of the artist. Right now I see that as something that we have to learn to work with, and that the good outweighs the bad, generally. But I do hope that people will become more informed about how to share things (with credit, without modification, etc) and that we will eventually collectively have a desire to pull back from so much input — to slow things back down again. I think you see that starting to happen a little bit, but it would be cool if it became a more normal thing. I think we'd all be healthier and happier!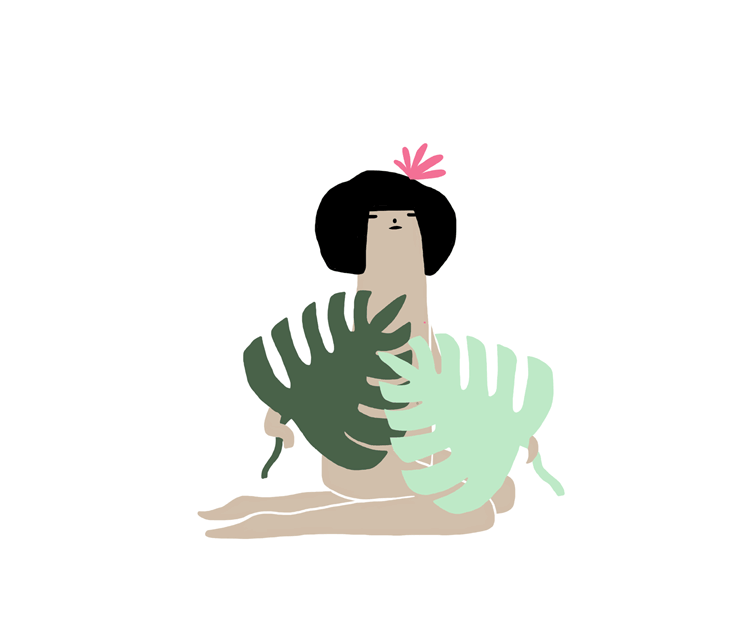 How did your interest in art or design begin? I've always been interested in art — drawing and painting were hobbies of mine from a very young age. I'm not really sure how that started, but my parents encouraged us to be active in the arts and I've always been involved with a lot of different creative things. Mostly singing and performing when I was younger, but I started focusing on visual art when I was in my 20s after my father passed away. Painting became something positive I could focus on for hours on end when I was grieving.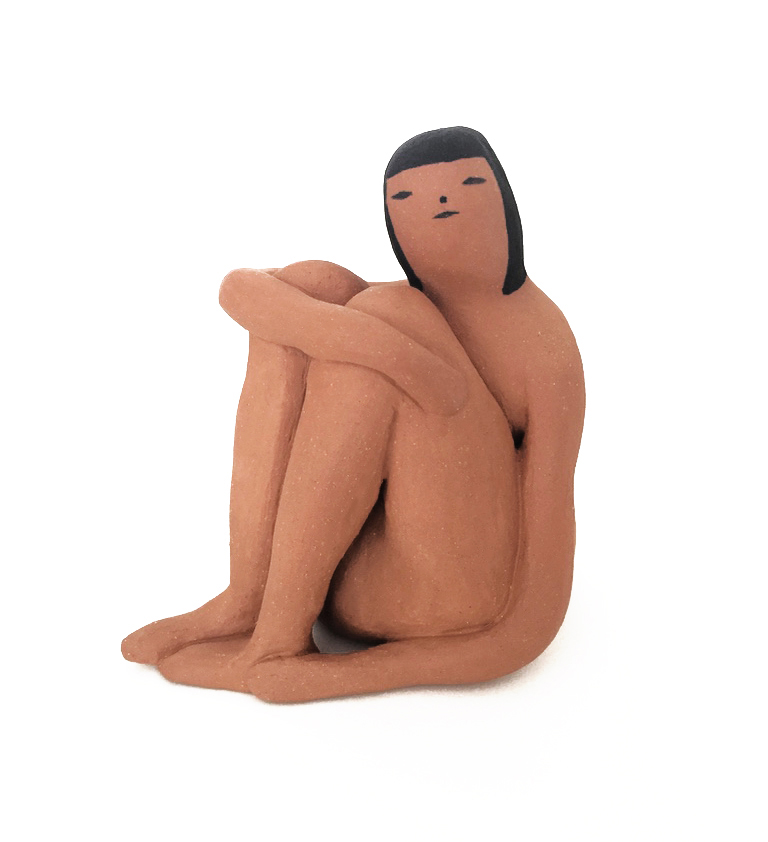 Favorite artists? I love Hilma af Klimt, Carmen Herrera, Antonio Frasconi, Moholy Nagy, Yayoi Kusama, Sol LeWitt… it's really too hard to name favorites, there are so many artists I love. I'm also inspired by old Nayarit sculpture and art from Mexico, Native American ledger art, and Japanese prints.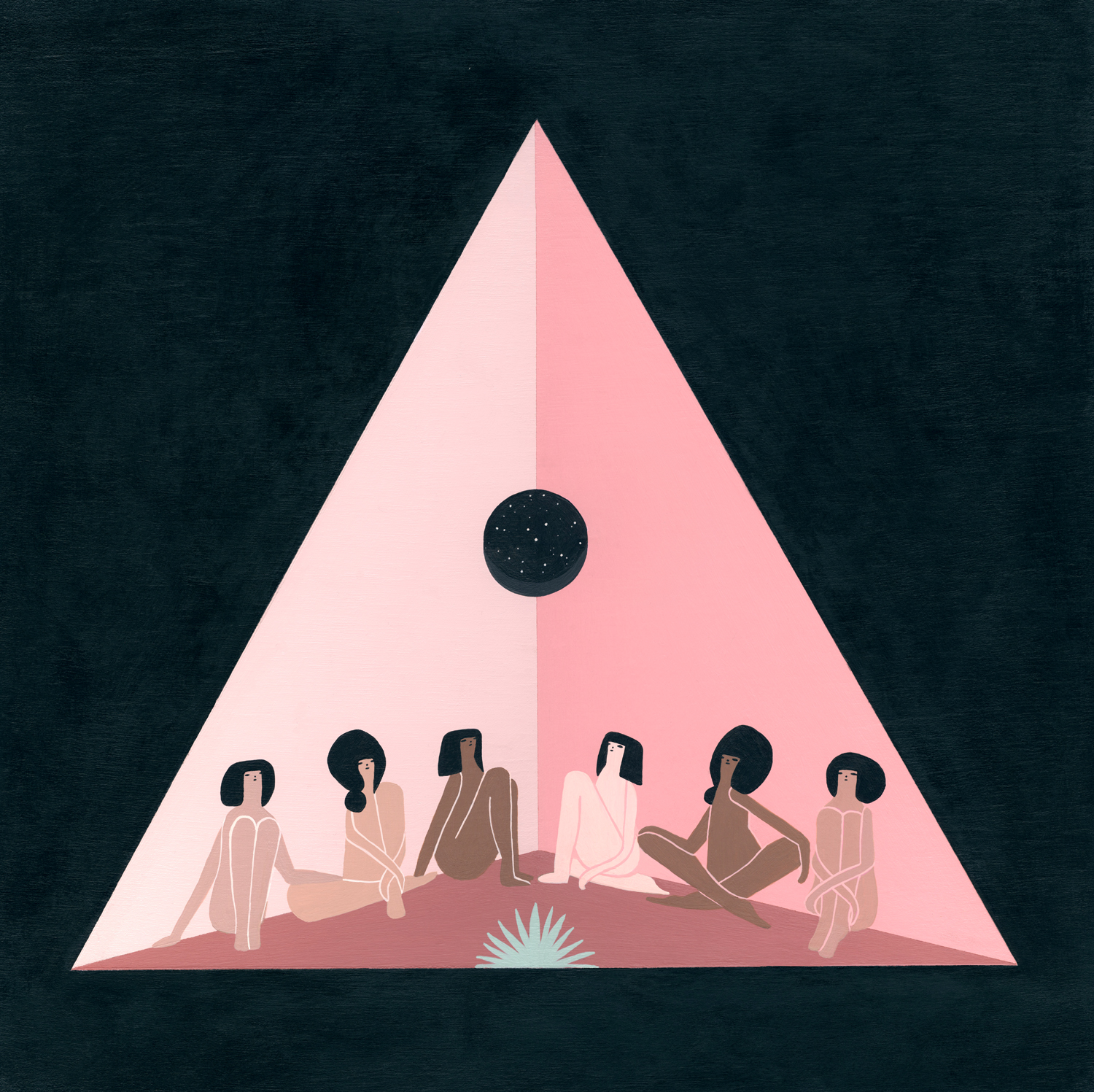 How has living in Chicago affected your practice? The winters are very good for staying disciplined and working a lot. The diversity of the city is something that really inspires me.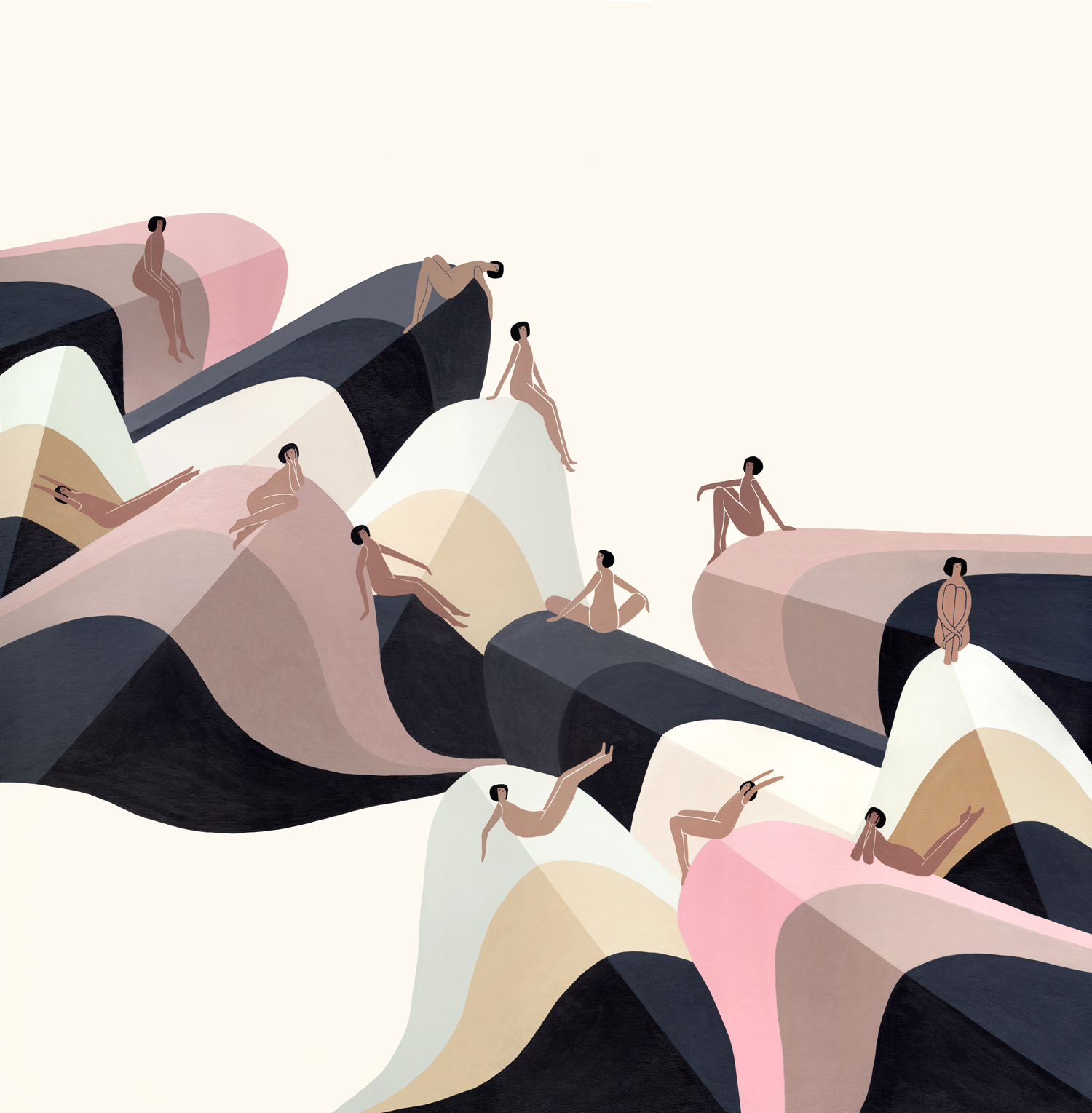 What materials do you use in your work and what is your process like? I paint with both acrylics and acrylic gouache on wood panel. For sculpture, I've been working mostly with terra cotta clay. I keep a running notebook with all of my ideas that I record as they come up so I don't forget them. When I'm working on a new series of paintings, I'll sit down and go through all of the ideas and pull the ones that are most compelling and make a list of those. From there, I hone down further and then start making little thumbnail sketches. Some of those won't work, so I throw them out and move onto larger sketches with the ones that worked. I do a lot of messing around with composition at this point. Once everything I pretty finalized, I scale those drawings up to the size I want to paint them at, polish them up at that size, and then gesso, sand, and prime my panels. The final step is to transfer the drawings to the panel to paint. There is a lot of editing and throwing things away involved in my process, and sometimes the actual painting feels like the end of a long road.
Favorite films? I have a million. Most recently, Moonlight was beautiful and important.
How would you describe your aesthetic? Minimal and illustrative.
Favorite Chicago hangouts? I like drinking matcha things at Sawada coffee, sitting or walking by the lake, listening to music at Millennium Park, and being in the Art Institute.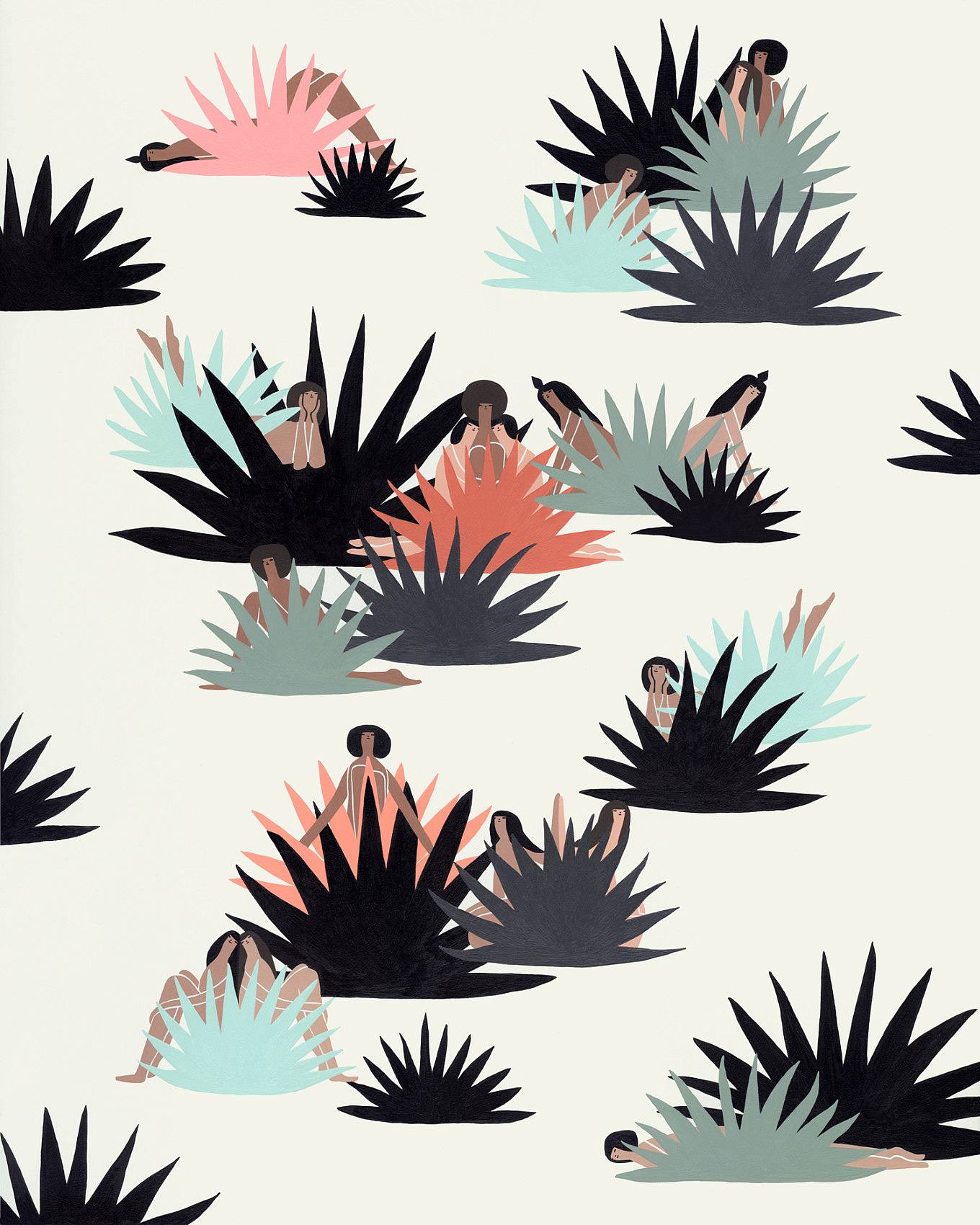 What is your snack/beverage of choice when working in your studio? While working, mostly just coffee, tea, or sparkling water for drinks. I don't really snack when I'm working, that's a separate affair. And a reward glass of wine when I'm done working for the night is a nice way to wrap it up.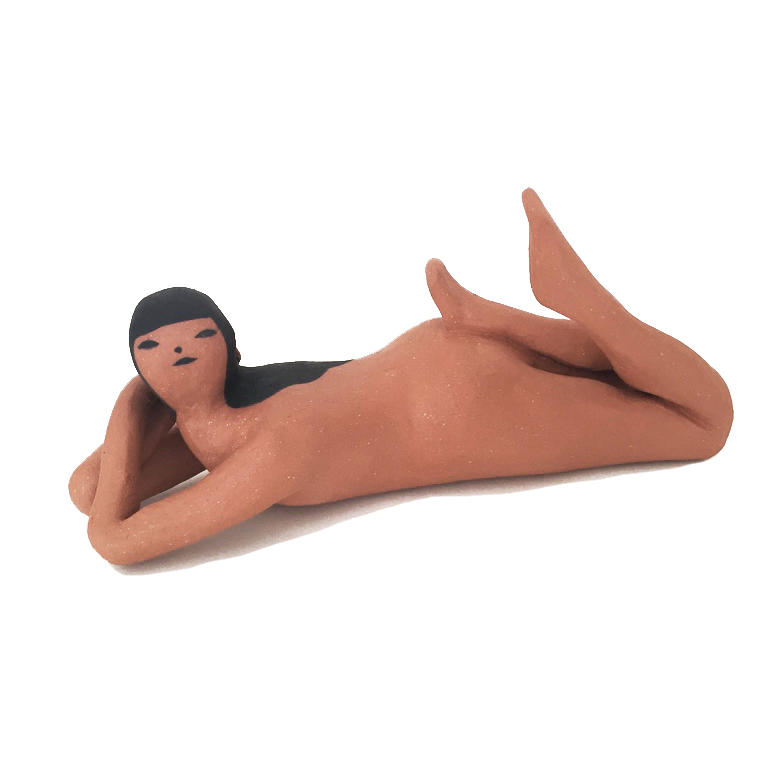 What are you really excited about right now? Summer and activism.
Favorite places to shop? I'm not a good shopper at all. I like Penelope's for clothing, though, and Humboldt House & Gather Home for house stuff.