Kim HyunJoo Studio is a reputable Seoul-based design studio run by artist and designer, Kim HyunJoo. Her design work is primarily focused on furniture, lighting, tableware, products, public facilities, and sculpture. She draws inspiration from nature, natural materials, and contemporary life in Korea.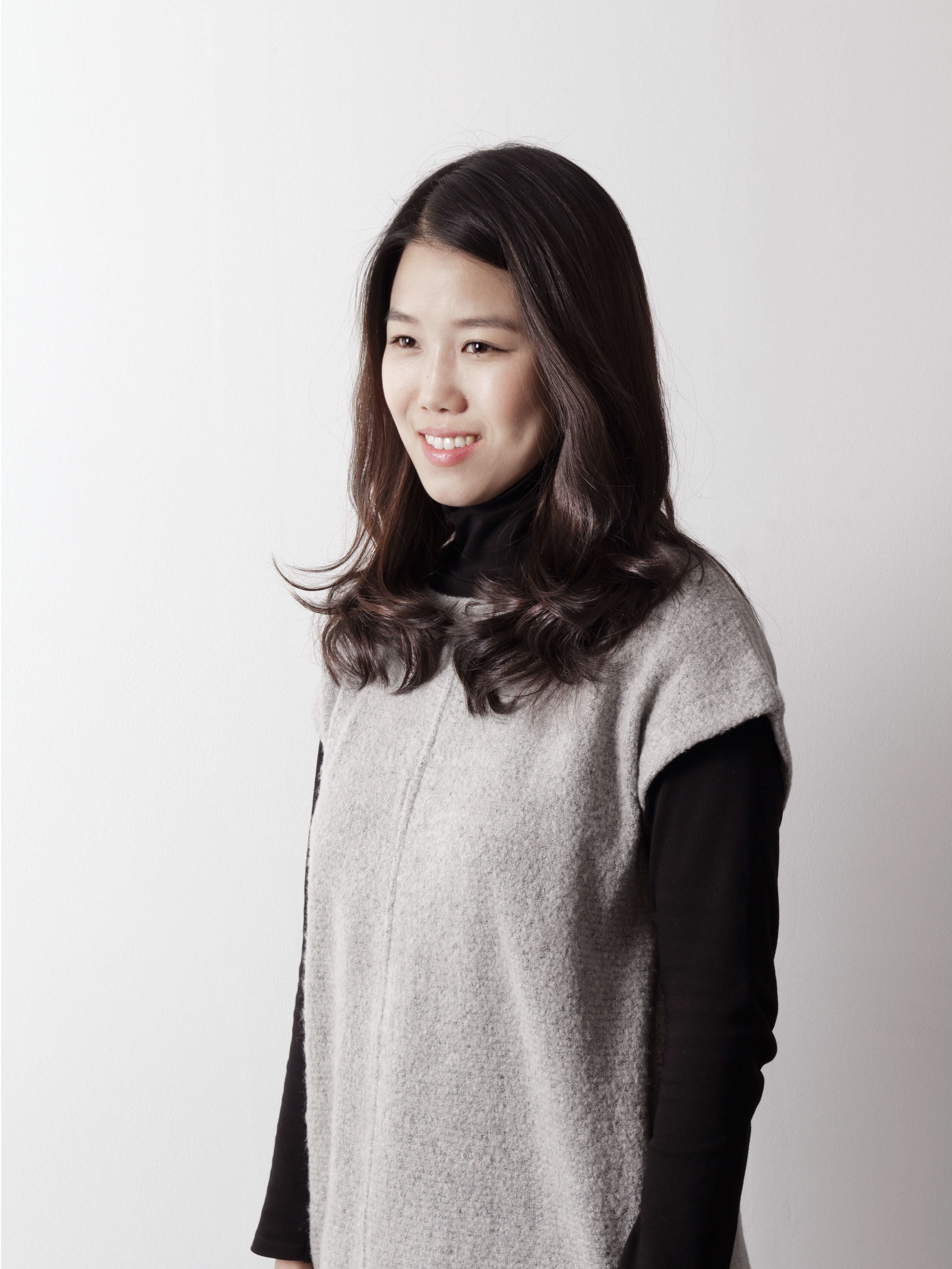 Tell us a little bit about yourself and what you do.  As an industrial designer, I do specific client projects, my own design projects, and consultancy. I produce a line of lifestyle products mainly in stone (usually marble) and hand-made paper (usually Hanji). My design philosophy has always been to combine quality material with an IT-driven approach, to break down barriers between design and craft, and to make things that feel like art.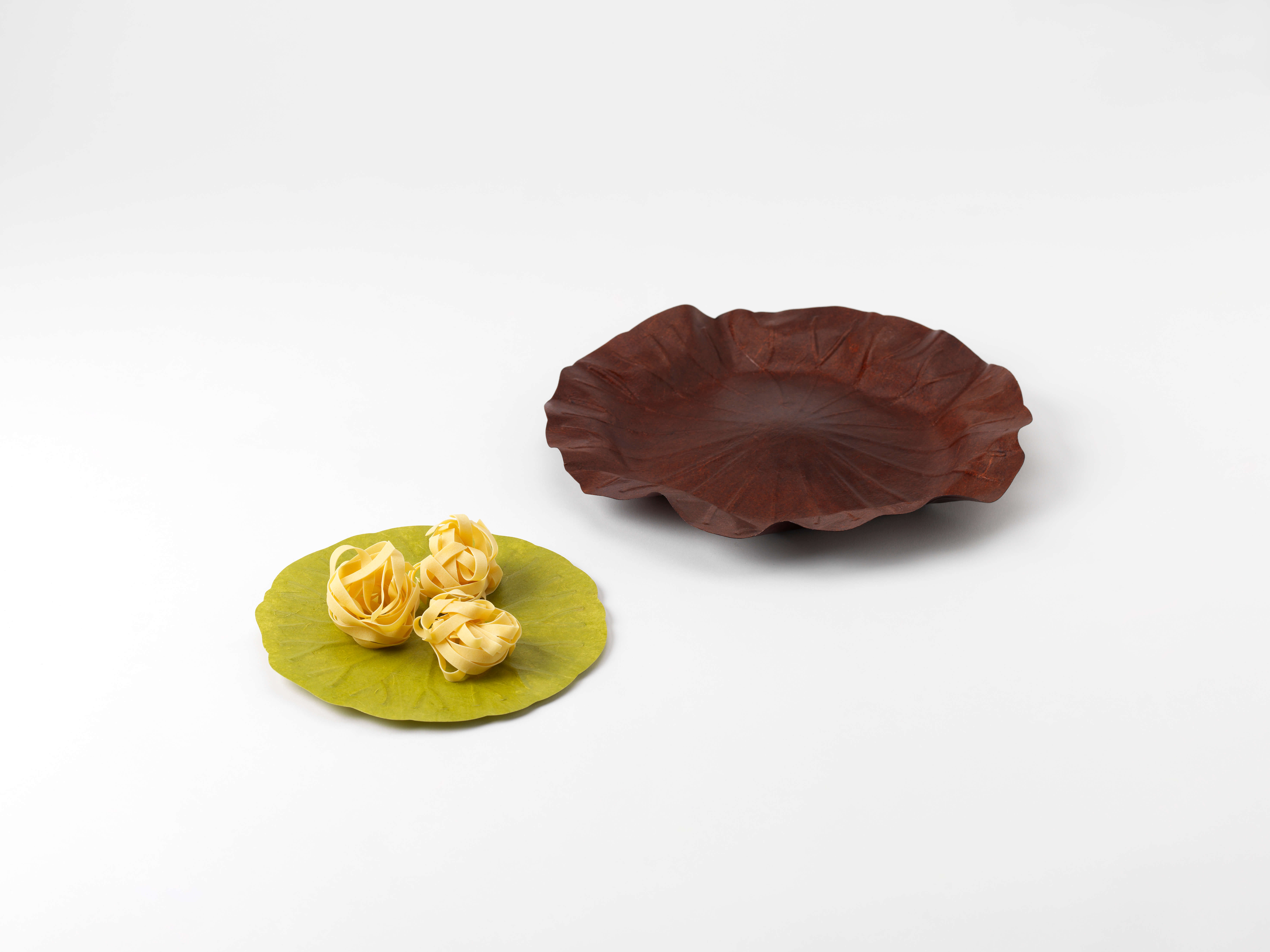 What are some recent, upcoming or current projects you are working on? For some years now I have produced flexible paper leaf-shaped trays, using the Korean paper (Hanji). There are trays in the form of various types of leaf. The latest developments include new shapes and sizes of leaf. I'm also working on new products made of Hanji: hanging storage units, perfume container/diffusers. These new products will be unveiled at the end of January at Frankfurt Paper World show and Hanji international conference. I'm also working on ceramic sculpture/furniture using traditional Korean celadon-glazed porcelain, and fabric furniture, in a collaboration with the UK textile artist Sally Curtis.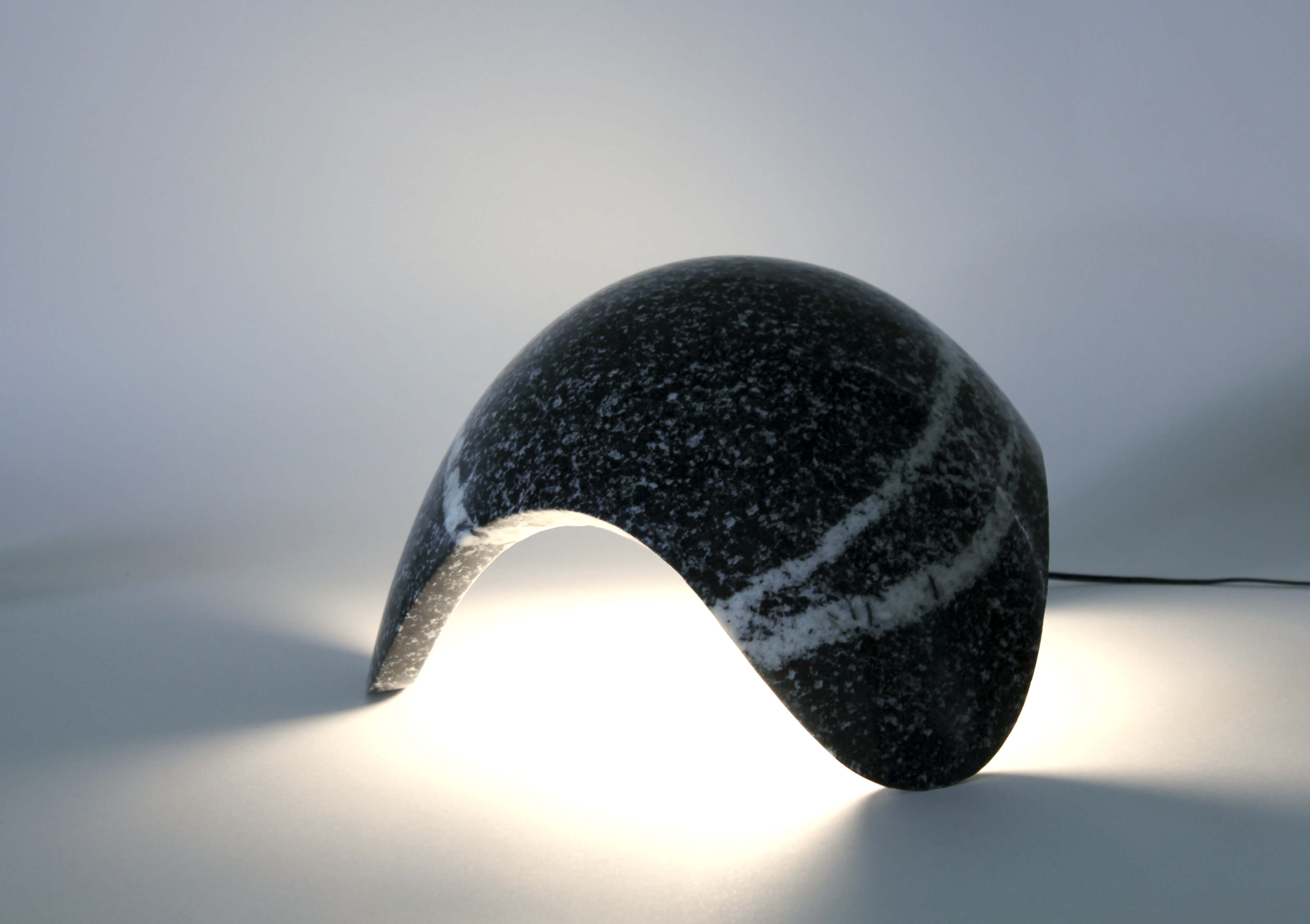 What is one of the bigger challenges you and/or other designers are struggling with these days and how do you see it developing?  The stealing of ideas. I'm content to design and make new products both for clients and for my own brand, and I think many of my designer friends and other designers have the same attitude. We are living in designer-maker era, and we are comfortable as small companies; we love to go out into the world to show our work in international design/craft fairs. We meet many nice people, design lovers, distributors, retailers, and media experts at these events. Unfortunately though, my designer friends and I have found there are some who go there to cheat, to steal our ideas for their own products. It isn't easy as a smaller design studio to compete with bigger companies, and it is especially bad when some of them copy ideas. This is getting more common, and it is difficult to know what to do about it, as controlling patents and copyright doesn't necessarily help. It is expensive and scary to try to take on a big company that steals ideas. I do talk with designer friends, and we share information on bad cases of this, so we can be more careful, and try to avoid bad situations.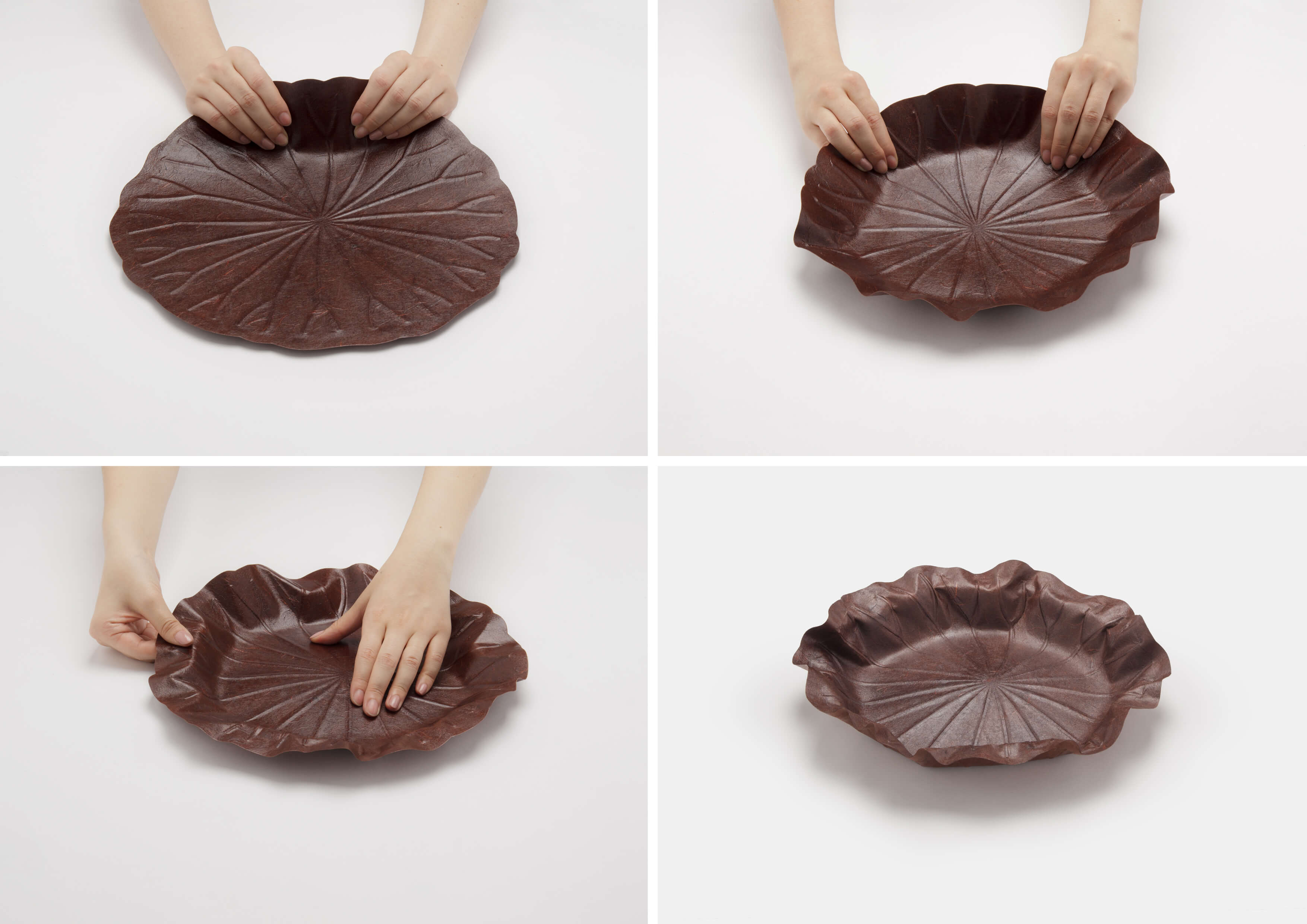 How did your interest in art or design begin?  Well, I loved to draw and make since I was little girl. That brought me to art school. Over the years, I realized that I was actually a designer, more than simply an artist.
How has living in Seoul affected your design practice?  Seoul is important to me. I think every culture has its special qualities, of art, food, architecture, lifestyle. And design is part of that: all good design reveals the culture it is made in, while speaking to a world audience. Le Corbusier and Mies Van der Rohe invented the International Style, but they were also obviously French and German. It is the same with me I think: I make use of my Korean heritage, but I also operate in an international environment. Apart from that, I am a city girl, I think.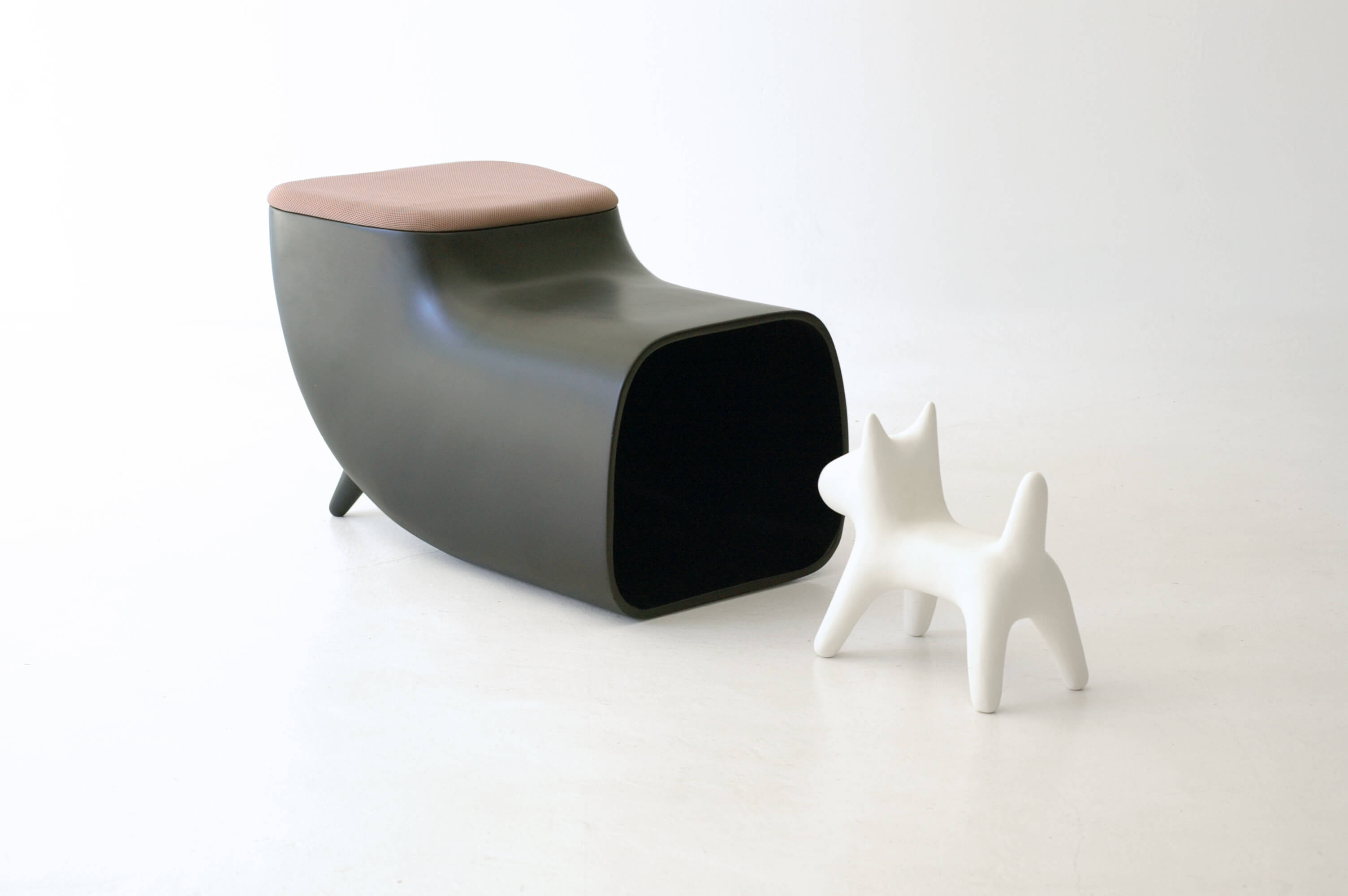 What products or companies are you interested in right now?  I can't immediately think of specific products or companies: I'm interested in lots of things. Perhaps my overall interest is in products that are based in craft skills, but created through digital technology. I like the two coming together: it makes me think of my Korean heritage, which is the same. We are living in a high-tech world. I like to discover new techniques and materials, but I have a lot of respect for the craftsman's work and skills. I get somehow more emotional when I see them. There is a difference from machine production, or mold manufactured objects. I think they have their own kind of perfection.
What materials do you use in your work and what is your process like?  I'm a big fan of natural materials: Stone (marble), Korean Paper (Hanji), and wood. Hanji paper as raw material offers many possibilities. As a hand-crafted paper, it has a real quality to it (though actually there is good quality machine-made hanji paper as well). There are so many different ways to manipulate it. The combination of a contemporary vision with traditional material is very powerful I think. It is the next modernism in my view, a new Arts and Crafts Movement.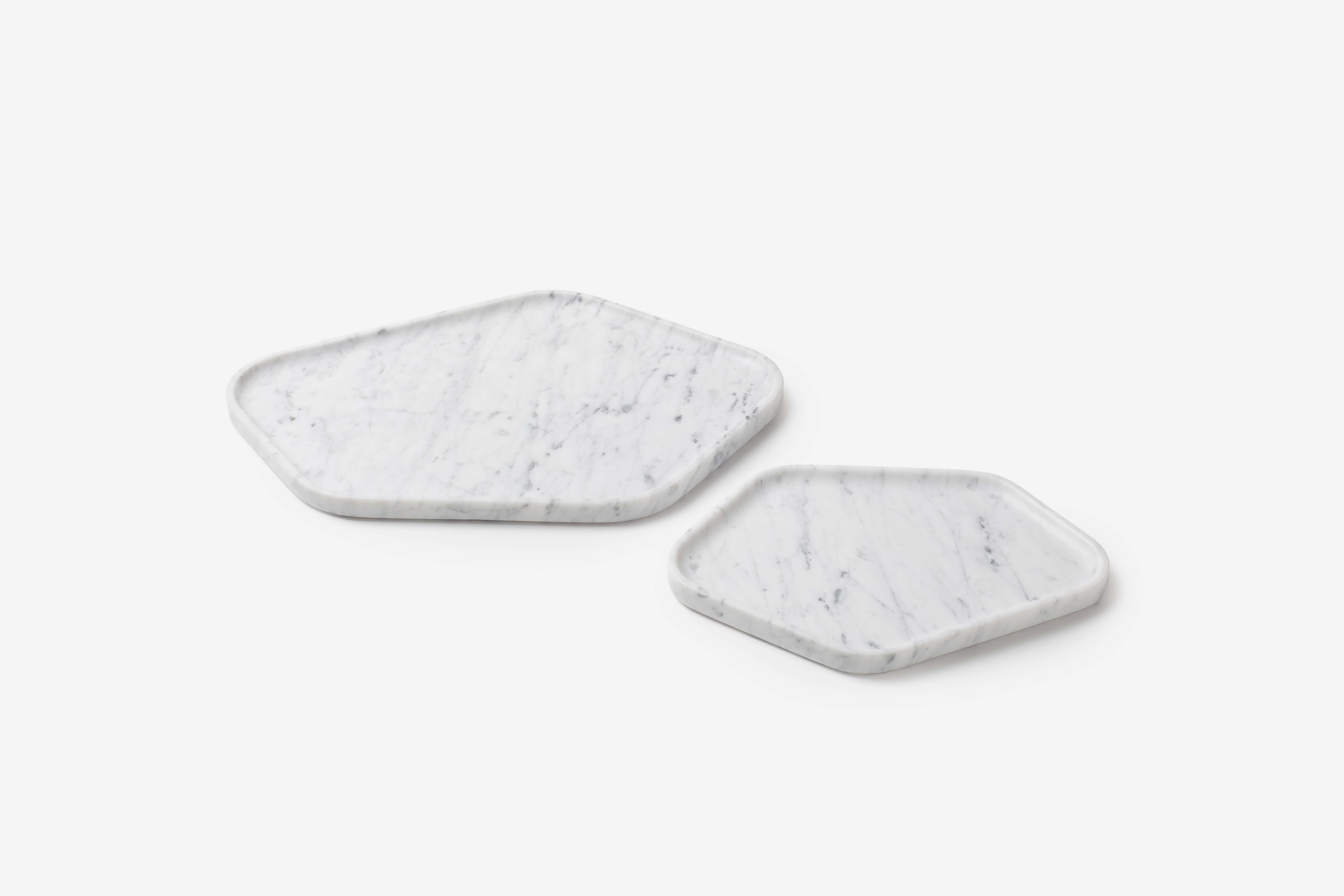 Favorite films? I really like Korean film director Hong Sang-soo. "Right Now, Wrong Then" and "The Day A Pig Fell Into The Well" are brilliant. I also love Woody Allen. Blue Jasmin and Midnight in Paris are both wonderful.
Who inspires you? I have no specific heroes. Everyone I meet and talk with has the potential to inspire me.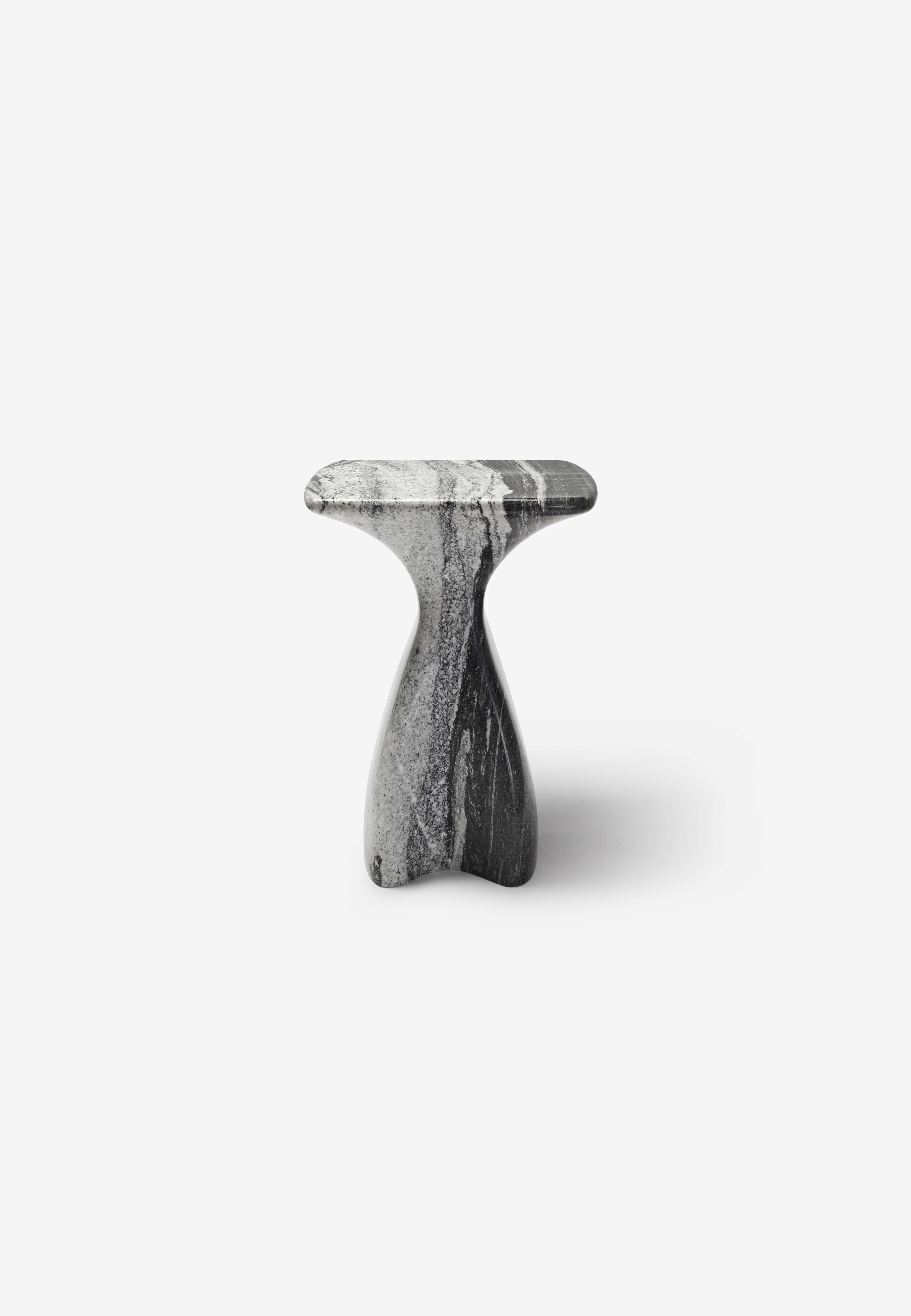 Favorite thing about Seoul? It is the perfect urban life. Many cities claim to be 24 hour places, but Seoul really never sleeps. I like the night life in Seoul: it's exciting, fun, and safe. I often work into the night, and the shops are open late, which is convenient for me. Of course, I love to go shopping, and to eat and drink: sometimes all through the night (hahaha).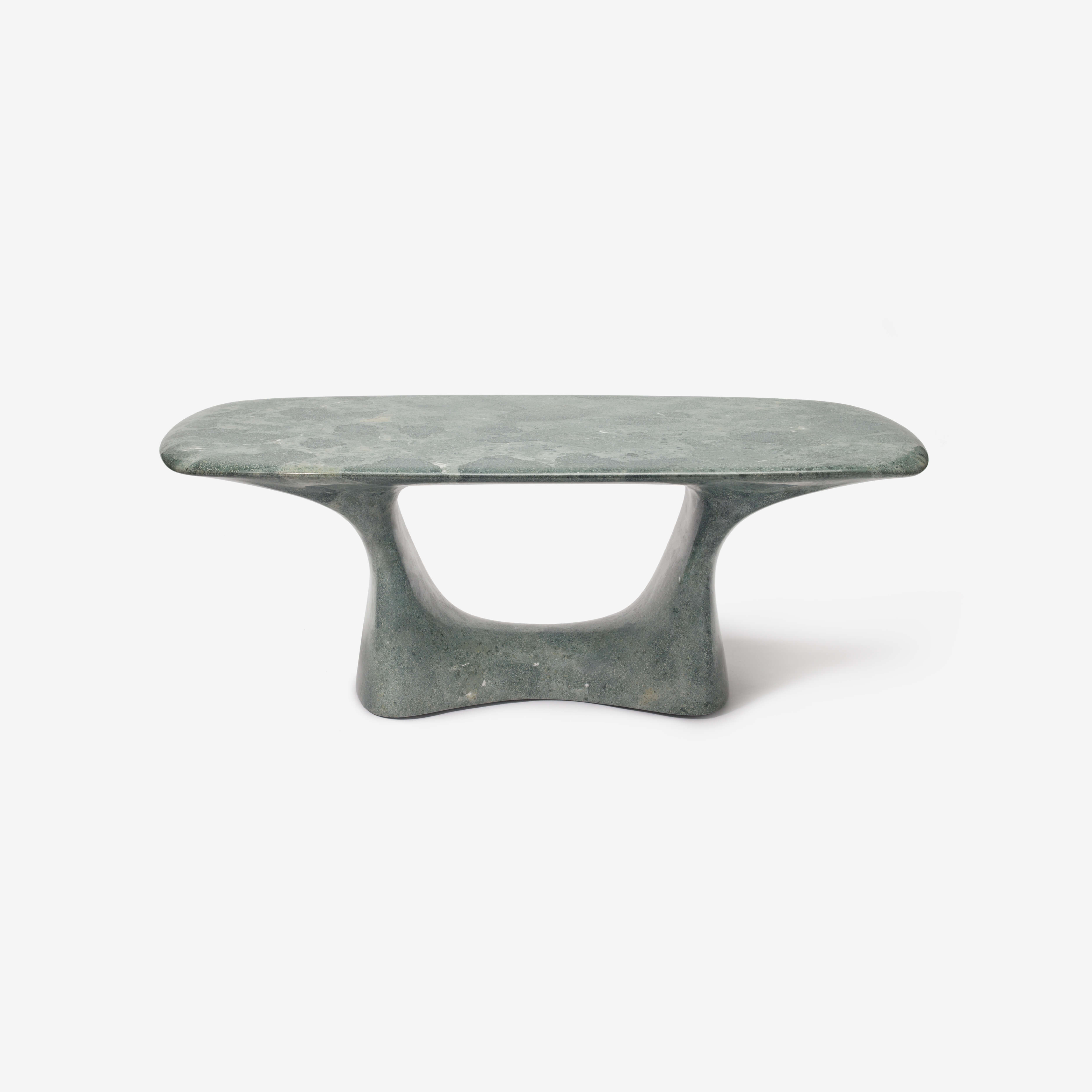 What was the last show you saw that stuck out to you? I really enjoyed the "Olafur Eliasson: The parliament of possibilities" exhibition at Leeum Samsung  Museum of Art in Seoul.
What is your snack/beverage of choice when working in your studio? I need one cup of coffee per day, lots of black tea (with a little milk), and sparkling water.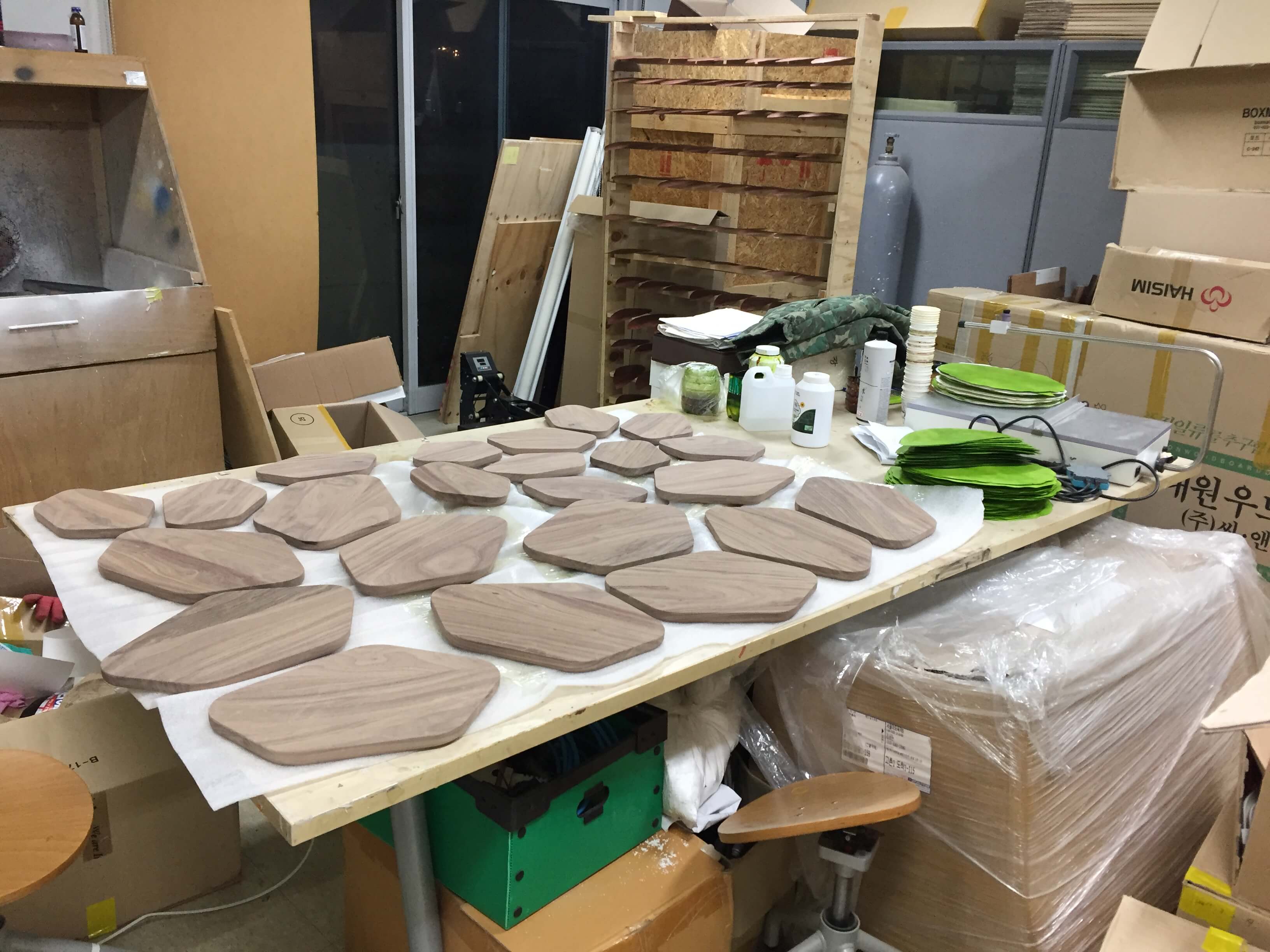 What are you really excited about right now? I was invited to speak at a Hanji international conference at Messe Frankfurt on the 28th and 29th of January. I discussed Hanji with an international audience and 3 of my latest products were unveiled.
Favorite places to shop? All local design stores. I'm especially fond of Chapterone Collect in Seoul.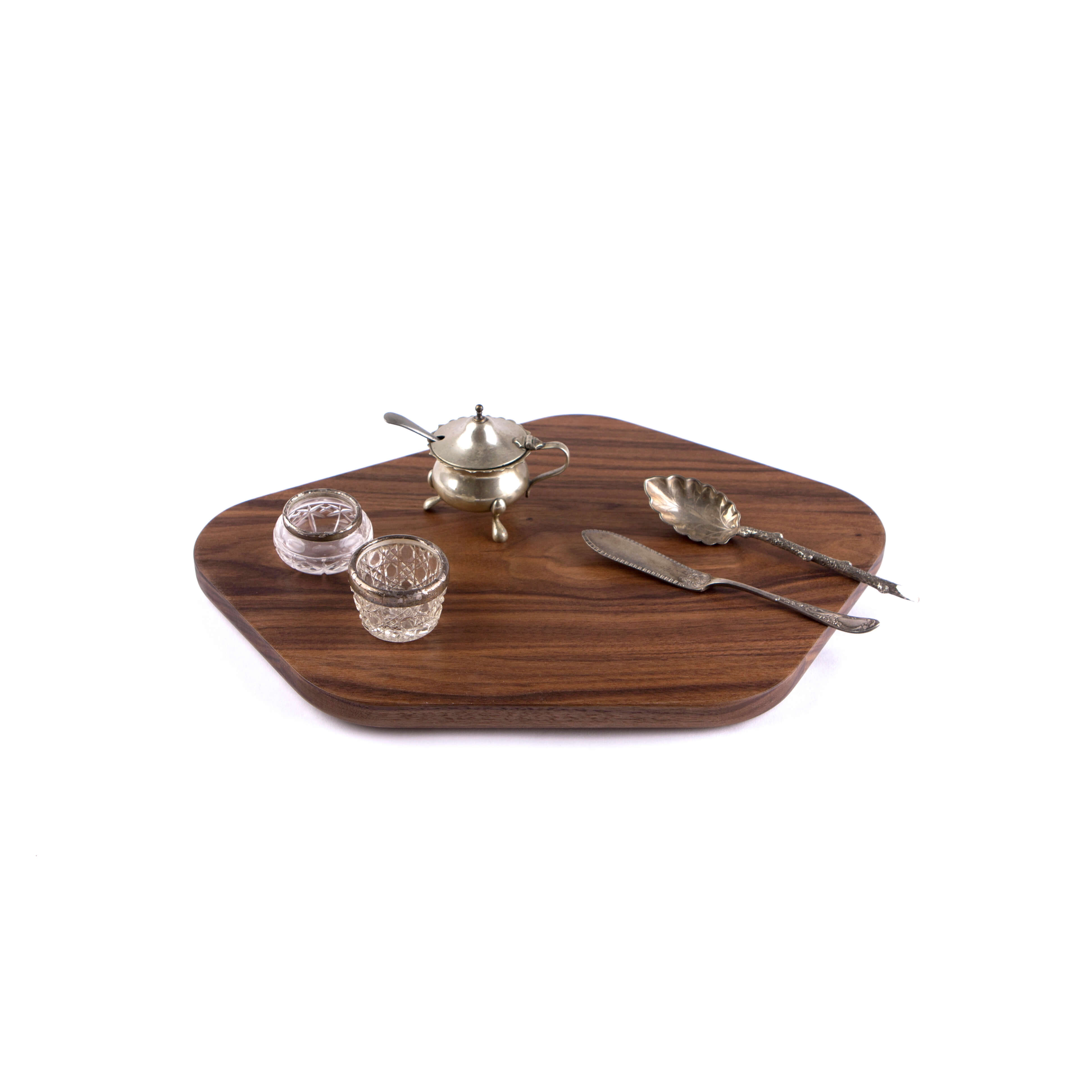 Can you share one of the best or worst reactions you have gotten as a result of your work? Well, that would probably be my 'Happily ever Dog House and Stool'. This is still a prototype and so it is not yet for sale, but people seem to love the whole concept of it. But not everybody. I enjoy to read people's views about this product in Dezeen web magazine. Some people love it. Some liked it and wanted to give me advice to help develop it. One person really hated it, and left sarcastic comments. This person wanted to have a kind of design competition or a battle in a web magazine or blog, where we put two products up and compared them, and debated about them, so readers could select a winner.