Emily Esperanza is a filmmaker, artist, and curator whose passions lie in discarded aesthetics, liminal spaces, guerrilla approaches, and unconventional narrative. Her recent videos, collected under the title, WRETCHED WOMAN investigate duration, ritual, sensuality and archetype, specifically relating to representations of femininity. Emily currently lives in Los Angeles, CA.
Instagram: @weirdauras
Vimeo: vimeo.com/emilyesperanza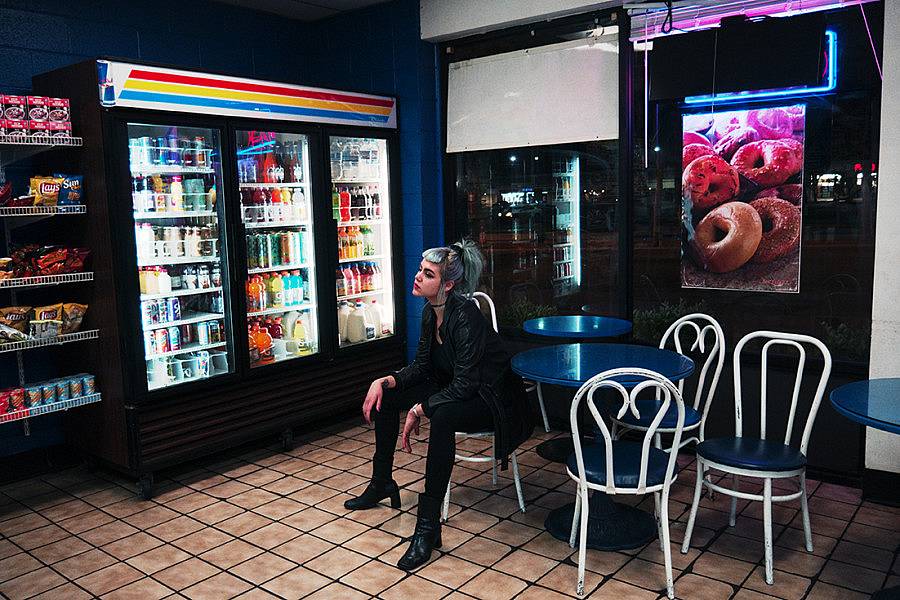 Top 3 favorite or most visited websites and why?
WeTransfer.com — It's very useful.
craigstlist.com — Lots of strange stuff on CL — there's always something new and surprising to discover. I've also made some great connections through the site.
IsMercuryRetrograde.com — Verification.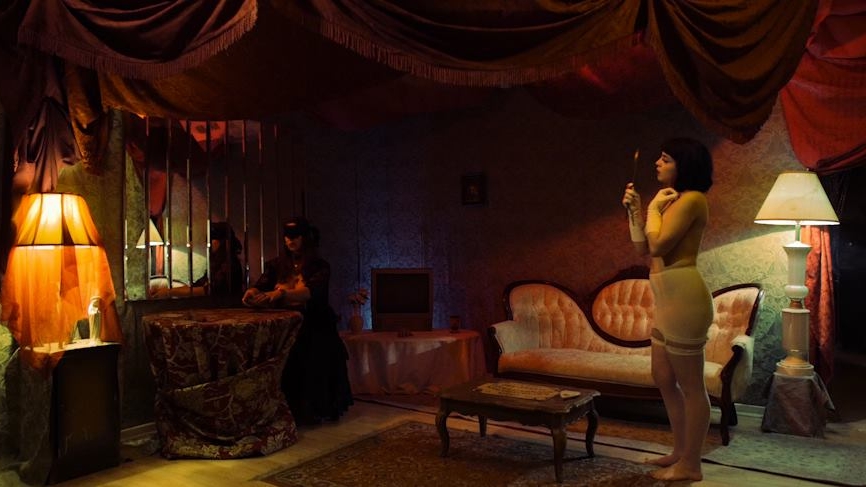 What is it like living and working in LA? So far so good. I recently moved to LA after living in Chicago for the past 6 years. LA is vast, and is easy to feel daunted by, especially coming from a community-oriented city like Chicago. But I think that feeling can also be shifted into one of inspiration and motivation — it is a city full of dreamers after all, and that is incredibly exhilarating. I think there is a lot of untapped potential here regarding underground/guerilla cinema and I'm excited to get my hands dirty.
What kinds of things are influencing your work right now? Art Deco. Liminal spaces/dreamscapes. A newfound appreciation for the '80s.
What are some recent, upcoming or current projects you are working on? Currently, I am in post with my new film, Make Out Party, which is about exactly what it sounds like. Coming up, I have an artist lecture at UIC's graduate conference, "CONVERGING NARRATIVES: Besieged and Transgressive Bodies", where I will also be screening a copy of my new film, Hail Mary (2017), as well as clips from my film, GLORY/INFERNO (2015). Both films are a part of an ongoing body of work titled, Wretched Woman, an investigation into female sensuality/sexuality, morality, and archetype through a series of non-verbal video tableaus.
If you were a drink what drink would you be? A gin Gimlet.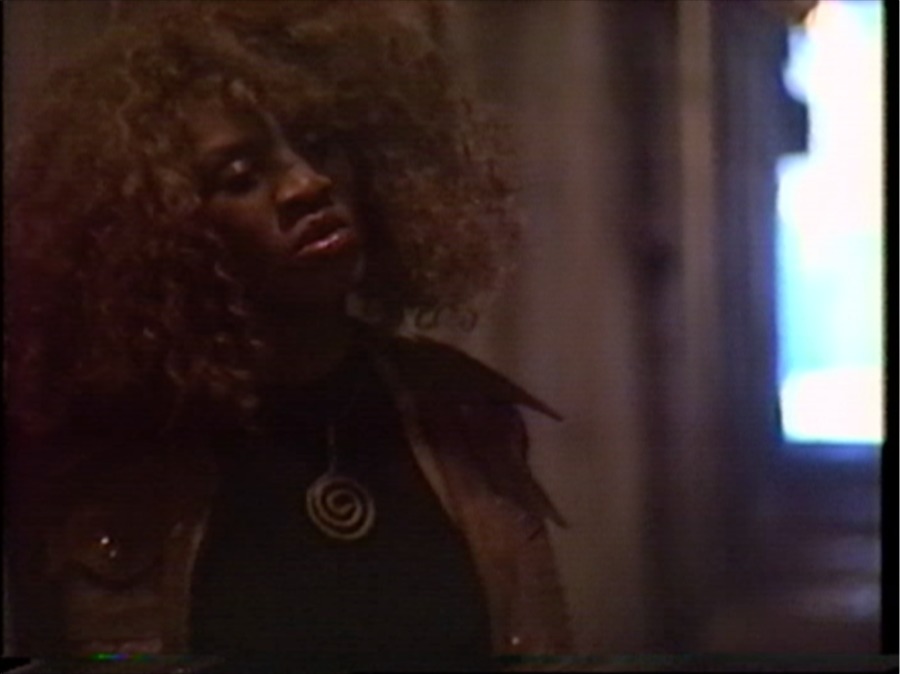 How did your interest in your work begin? I've always loved cinema and grew up watching classics, period pieces, and arthouse films. I was enchanted by the glamour of Golden Age Hollywood and as a child, wanted to act professionally. I got involved in theater and performance early on and eventually got an agent. After some unsavory experiences with typecasting, I realized for the first time what I was up against. The roles I had grown up seeing portrayed on-screen weren't for me. I made my first film when I was 16, an experimental photo-animation short titled, The Dream. It left me with the feeling of being able to speak for the first time, after living a lifetime on mute. I've made films ever since.
Who would you ideally like to collaborate with? Alejandro Jodorowsky. I would have loved to work on a screenplay with Shirley Jackson or Roberto Bolaño.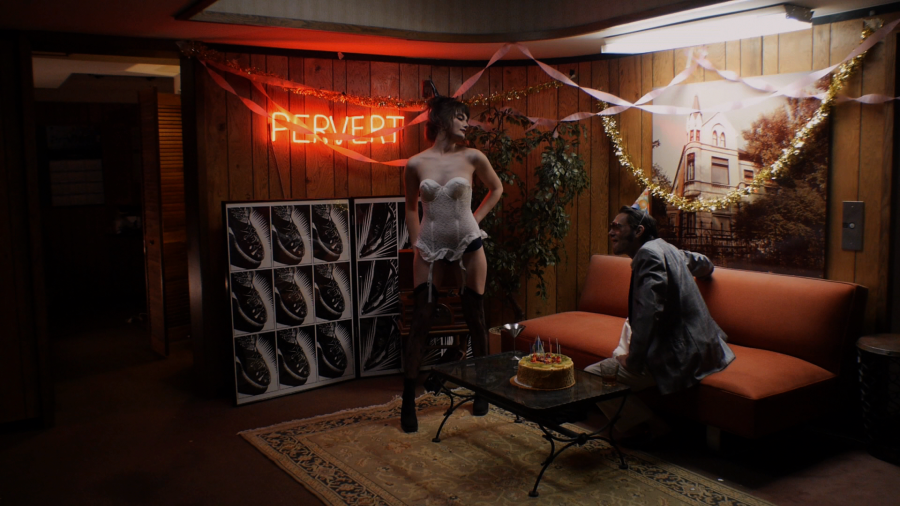 How long have you lived in LA and what brought you there? I've been in LA 3 months. I was born in Los Angeles, but grew up in the Southwest. Last year I visited LA for my the first time since childhood and immediately fell in love with the city. I vowed to live in LA by my next birthday and here I am.
What do you want a viewer to walk away with after experiencing your work? An understanding of something they can't quite put their finger on.
What's your absolute favorite place in the city/the world to be? Northern New Mexican deserts during a thunderstorm.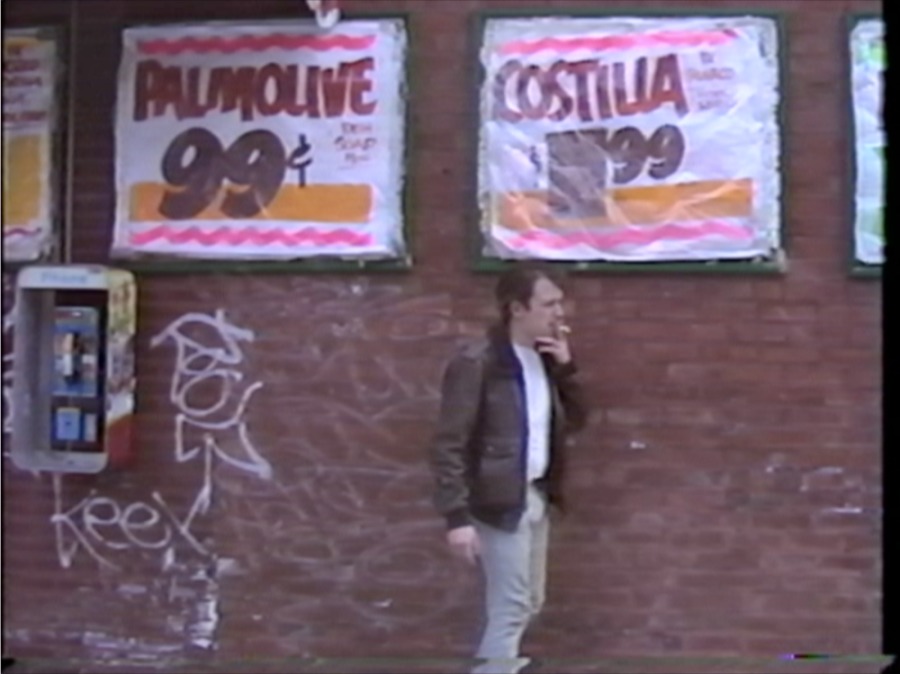 What are you really excited about right now? The underground cinema resistance emerging from the disaster that is today's USA and the rise of more femme, queer and POC in media/arts.
Most embarrassing moment? Mispronouncing 'vinyl' in the 9th grade.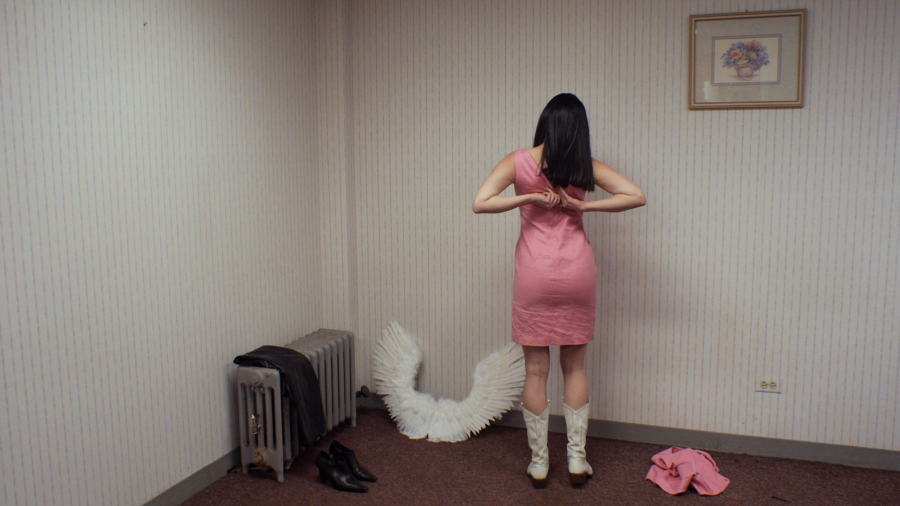 What were you like in high school? Hard to say.
Can you share one of the best or worst reactions you have gotten as a result of your work? "Your work is like.. really weird and kind of creepy, but it's also like cool and weird and stuff." — I get that a lot.