Can you tell us a little about who you are and what you do?
LR: I'm a designer and artist from Seattle, now living in Chicago. My work moves between disciplines, often engaging text, sound, and performance, but printed matter consistently acts as a unifying element. I also work at the SAIC Service Bureau as a print production assistant.
AW: I'm also a designer, but I've been based in Chicago for 5 years now. Previous to that, I was in Northeast Indiana. Currently, I work at a branding studio in River North called UpShift Creative Group during the day and freelance when I find the time. Occasionally, I make collages using my collection of found, printed ephemera.
What is Shelf Shelf and how did it begin?
LR: Shelf Shelf is our collaborative publishing imprint and design practice. The name was co-emergent with two adjacent wall-mounted shelves in our workspace. What began as a monthly-rotating book display on the shelves soon turned toward more serious curation and production.
AW: Put broadly, Shelf Shelf is a platform for experimentation, collaboration, dissemination, and conversation in all things related or adjacent to publishing, design, contemporary art, and identity.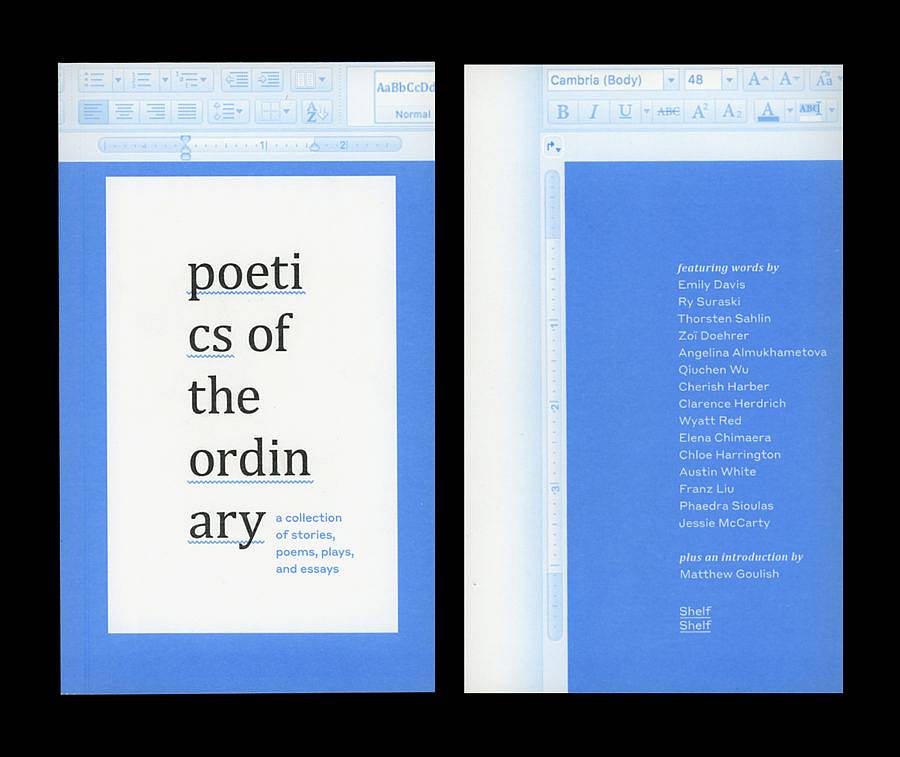 What are some current or upcoming projects you're working on?
LR: Our book-production really ramped up right around November 2018 in anticipation for the Chicago Art Book Fair. We released three large projects for that event: ON / Being Read, A Book that is a Bag, and Rooms 1–6.
AW: In terms of what's upcoming, we'll have a new release with Daniel Champion out very soon, and an artist's book with Marcos Perez, whose work exists at the intersection of painting, drawing, and sculpture, coming out a little later this Spring (maybe early Summer).
What role do small print publishers and distributors play in the larger art and design community, and in Chicago specifically?
LR: Print is unique today in its ability to create non-digital social spaces. We're incredibly lucky that Chicago has a rich and diverse self-publishing community, with resources like the Joan Flasch Artists' Book Collection, Quimby's Bookstore, Pilsen Community Books, and events like Chicago Art Book Fair, Chicago Zine Fest, and Zine Mercado. Many of our favorite book and publishing projects are Chicago-based, including Perfectly Acceptable Press, Half-Letter Press, Platform Editions, Candor Arts, and so many more. On the question of roles, I really enjoy Nina Prader's entry in the Temporary Services/PrintRoom-produced zine What Problems Can Artist Publishers Solve:
"I deeply appreciate the intimacy, privacy, and humble gesture inherent in the materiality and content of a diamond in the rough zine. They are like honest wildflowers, the community a botanical garden. I hold onto the belief with a clenched fist that art publishing is a tool, a technology and a method to blueprint utopias, encrypt and encode intimate secrets, political dissent or notions of freedom."
We love the social aspect of publishing, the collaboration, curation, community engagement, sharing of stories, and archiving.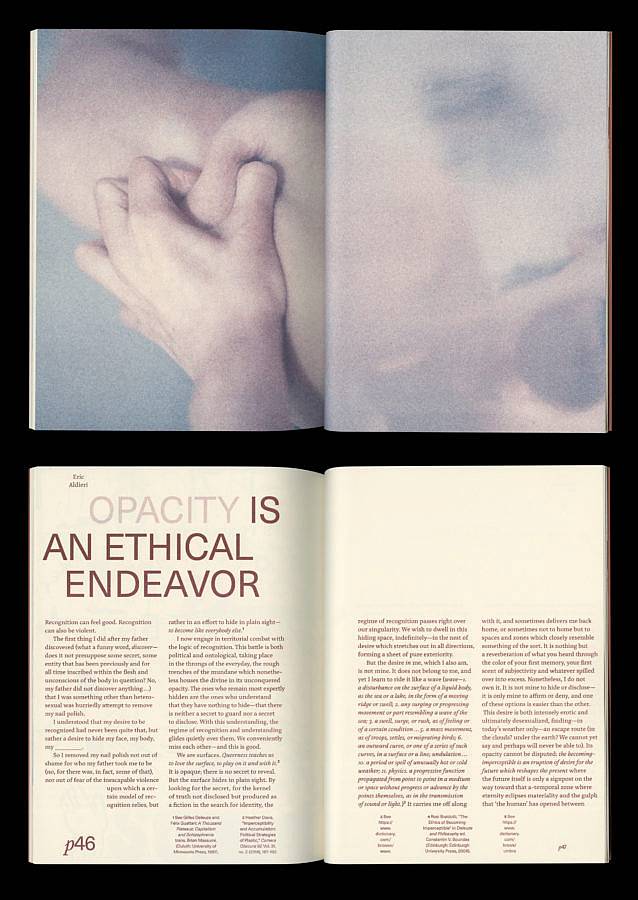 How do you begin to put together a publication or a project?
AW: The first step thus far has generally been to enlist one or more collaborators. Most of the editions we've released have been created alongside an artist, curator, or editor. Occasionally, that is one of us (in the case of Disruptor or A Book That is a Bag), but most of the time it's someone else. Then, we'll meet to discuss the content and start to nail down a form—size, shape, binding, etc.
LR: So far the process has varied substantially from project to project; each publication embodies a truly different approach, especially in terms of production.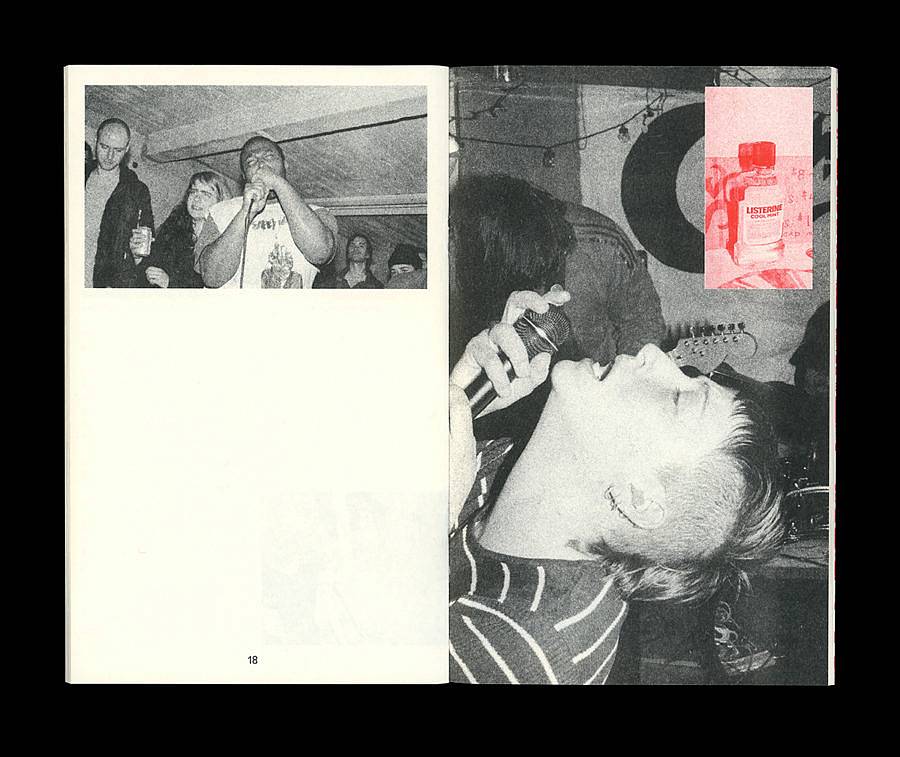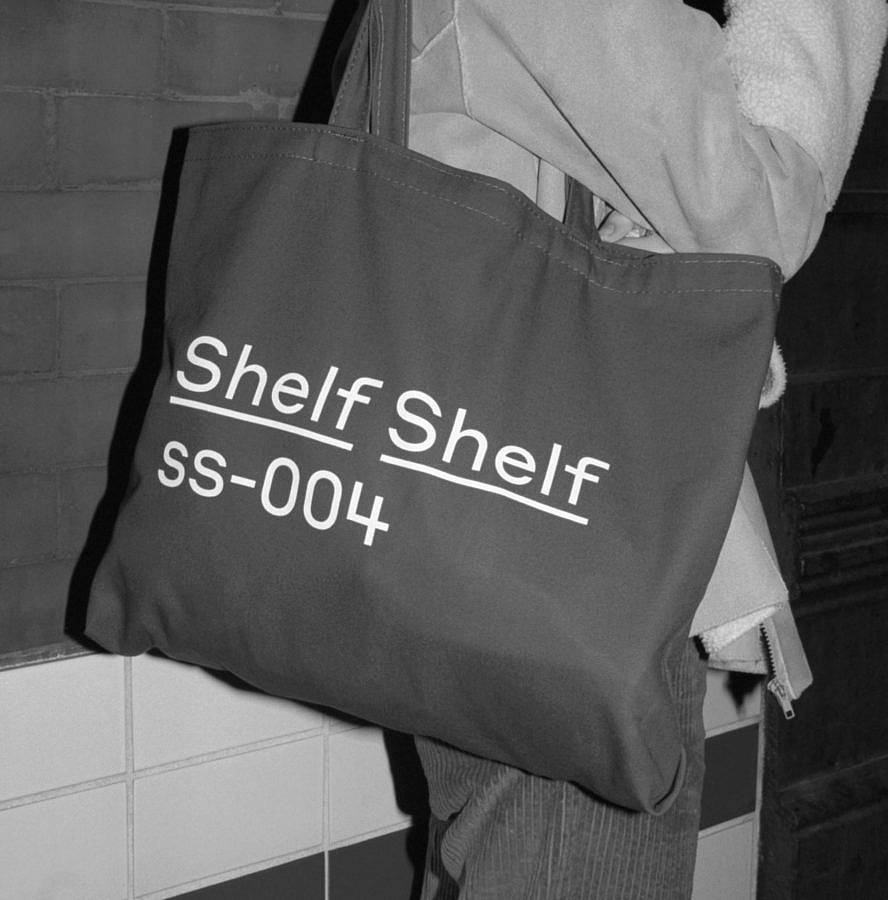 What is one of the bigger challenges you and/or other designers are struggling with these days and how do you see it developing?
AW: I find myself struggling with comparing my in-progress work to that which I find online and through social media. As one really just sees the shiny, finished product there, it's easy to forget that design takes time and isn't as simple as selecting a typeface. I find this easily leads into imposter syndrome and makes me feel a bit overwhelmed by the sheer amount of designed matter already in existence.
LR: Graphic design is wholly unethical. As a graphic designer, this is a difficult thing to reckon with.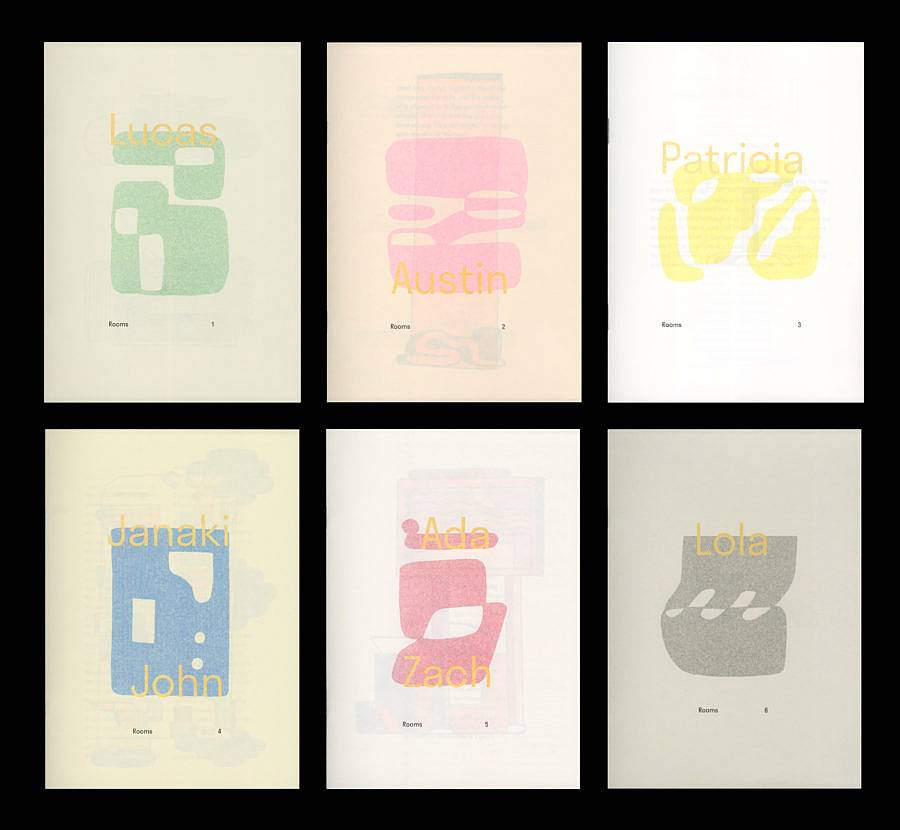 In the past, zines were a primary mode for quick dissemination of culture, writing, ideas, etc. Now, independent printed work seems to carry a connotation of something slower paced, more thoughtful and time consuming in contrast to the internet's ability to circulate culture and writing. Do you agree and does this resonate with what you do at Shelf Shelf?
LR: Our approach to design is certainly a thoughtful and considered one. We are interested in the book as a design object as well as a means for transmission and dissemination. The craft implicit in the book object's creation acts as a support and vehicle for its contents. Dexter Sinister has put forth this idea of a 'Just-In-Time' model of print production, which partially involves a hybrid editing-designing-printing-distributing activity performed on-demand by the artist publisher. This is a useful model for understanding our hands-on approach to production. In controlling such a wide range of facets of the edition's creation, we are forced to wear a lot of hats all at once, which is fun and messy and confusing. We love bringing ideas into space and pushing at the edges of the book object, its physical properties, and its communicative abilities.
You have a reading coming up at LVL3, Can you talk about ON / Being Read?
LR: ON / Being Read is the title of both an upcoming reading at LVL3 and the second issue of ON Journal, the editorial brainchild of our dear friend and collaborator Gabrielle Welsh. Gabi curated and self-published the first issue of the journal, ON / The Art of Failure, just as we were starting Shelf Shelf.
AW: We were brought on during the second issue to help with art direction and design alongside Milo Hopkins. ON / Being Read concerns itself with queer identity, presentation, and (mis)representation. It's officially the third title published by Shelf Shelf.
LR: The event on Thursday, March 21st at LVL3 will feature eight different readers (seven contributors from ON / Being Read and one from ON / The Art of Failure) sharing both new work and work from the publication.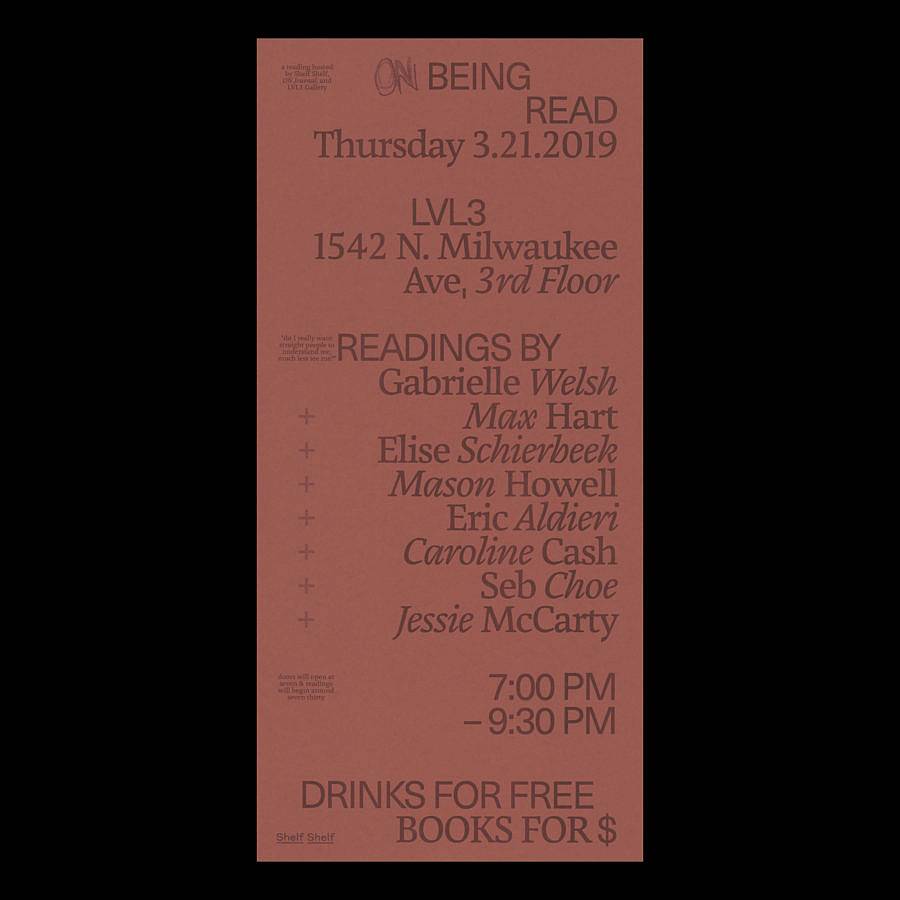 What are some of your favorite books?
LR: My favorites list is always morphing and expanding, but Bataille is usually near or at the top. I most recently finished reading Bruno Latour's Aramis, or the Love of Technology, and am currently reading Carceral Capitalism by Jackie Wang.
AW: I'm currently working my way through Migrant Journal, a six-volume publication that each topically react to a different form of migration. The articles are quite detailed with great information graphics and photography. I just finished the third issue of Phile magazine, a biannual journal that explores sex and subculture. They also have an especially amazing Instagram feed . Since I only listed serial publications, I'll also add Lydia Davis' short stories and Miranda July's No One Belongs Here More Than You.
If you had unlimited funds, what would your dream project or collaboration be?
AW: I think my dream project would be a massive volume that aggregates a large number of interdisciplinary responses from various contributors (who could be paid quite well with those unlimited funds!) to a yet undetermined topic.
LR: Toward the end of 2018 we were actively creating lists of speculative book experiments. We wonder what it might mean for a book to have no fixed dimensions or for a book to redistribute capital or for a book to give birth to other books. Given the proper funding we would like to try to manifest these books and others.
What are you really excited about right now?
LR: The weekend immediately following the LVL3 event we'll be participating in Foto Mercado, a three-day print/zine/book exhibition at the Ace Hotel.
AW: It'll be great to get our editions in front of more people and see what conversations come out of that. I think I speak for the both of us when I say that I'm excited to see where Shelf Shelf grows. We're really just starting out.