Tell us a little bit about yourself and what you do.
We are music curators for fashion and art. We create soundscapes for exhibitions, performances, fashion shows, stores, video campaigns etc. We select the music or create original soundtracks in collaboration with various artists. When creating AM in 2016, we wanted to combine our respective love for music, fashion and art offering a tailored made music service to brands, designers and curators.
What are some recent, upcoming or current projects you are working on?
We were working on a show for the last London Women's Fashion Week, it's a very exciting interdisciplinary project that we're looking forward to sharing soon online. We did the music curation for the JarelZhang fashion show during Paris fashion week too. We have done the new playlist for the Etudes store in Paris and a new mix inspired by this playlist is online. We are also inviting artists to create a mix inspired by the brand's SS19 collection and we will release these mixes these following months.
Otherwise, we're working on the sound environment for a continuation of Spaced in Lost, an exhibition that happened last summer in Paris.
We are also promoting a documentary dedicated to sound art called "All Sounds Considered." It will be screened at the end of the month at Rewire Festival. We've screened it in many cities, schools and festivals already (Ars Electronica, Meakusma Festival, UH Fest, CTM/Transmediale Festival and most recently during the 100th anniversary of the Bauhaus in Berlin). We will also work on the development of AM. Soon, we'd like to integrate the original composition into the agency by creating a collective of artists dedicated to this activity. And, the rest of the time, we're listening to music and new releases!
What kinds of things are influencing your work right now?
Our work requires us to know what's happening now in the fashion and art sectors, but also to look further ahead to what will be potentially interesting in the future. We are very interested by the young and emerging talents in fashion and art. We also especially like the projects fostering the cross between fashion, art and music. When we work on specific projects, our inspirations are guided by the collection or exhibition we are working on because we have to listen to a lot of music related to it. For example, for the preparation of the last Etudes playlist, we listened to a lot of rap/hip-hop and experimental ambient music. At the same time, we were working on the presentation of Danshan and we looked into more melancholic music with sound ripples and inner voices.

How does your process usually work? Do clients come to you wanting a specific thing, or is it more collaborative?
Clients come often with a special need: music for their show, new store, videos… Then, depending on if they really know what they want, they'll bring sound inspiration or give us "carte blanche" and we can translate that into a brief. Most of the time, they give us a brief and we come back with some propositions that fit with their collection or artwork. After receiving their feedback, we edit and specify the selection and we start mixing the music to adapt it to the rhythm and duration of the final form. It's interesting to feel how music has an influence on a collection, a show or an exhibition. The exchange is bilateral, it really creates a new energy by meeting music with the project.
Can you talk more about the importance of music in cultural spaces like fine art or fashion?
Music is a key element to enhance the presentation of a collection. It creates an immersive environment for fashion shows or exhibitions and helps interpret the message of a designer or artist. In retail environments, music can create a proper atmosphere to buy and improve the experience of the clients. Whether it is the consumer or the visitor, they are looking more and more for an "experience," which will make them remember a particular brand among the various visual and sound simulation they already experience everyday.

I haven't heard of anyone else doing what AM does, how did AM start? Did you see a need for this kind of creative work in a specific space?
AM was launched during our last year of studies, we wanted to be independent and offer a different service involving our favorite topics: fashion, art and music. We wanted AM to be a unique agency focusing specifically on music curation for fashion and art. We think that music is sometimes not taken enough into account in creative projects. But music can enhance and bring another layer of experience to a creative of more commercial project. Particularly in video, retail experiences, and fashion shows. Music has really a unique role as a messenger because it appeals to emotions and therefore gets more effectively into the unconscious. This is also why it is an inherent part of the brand communication. Brands have started associating with artists that consumers identify with in order to market a certain lifestyle. We no longer just buy a piece of clothing, we buy an attitude belonging to a social and cultural group in order to deliver a message or an indication about our personality without having to talk. Fashion really has a strong sense of identity, just like music, so they are two complementary fields. So besides music curation, we also deal with all aspects of music involved in the communication of a brand. We create editorial content, music platforms or artistic
collaborations and then implement a strong communication strategy through music.
What is AM Visions?
AM Visions is an audiovisual performance mixing digital art and electronic music. We offer two experiences around the clock, hence the name of our mixes.
The 9AM mix is a sonic journey inspired by ambient and experimental productions, and 3AM creates a deep and dark atmosphere with striking techno.
As for the videos, we collaborate with five worldwide media artists with different artistic influences (architecture, science, human body, nature, the internet…) and technical skills: Sabrina Ratté, Eva Papamargariti, Jonathan Mccabe, Lambert Duchesne and
Arina Makhova. The idea is to make our dj sets more immersive by playing with artists whom works are shown in galleries and exhibitions. We like the idea of the museum moving to the club and vice versa. It's also a space where our creativity finds a new freedom, i. e. we don't have to reflect a customer brief. It is a way for us to celebrate this alliance that we cherish so much: that of the music and the image, the union of the listening and the look. We were very happy to give our first performance with Lambert Duchesne at Meakusma Festival last September.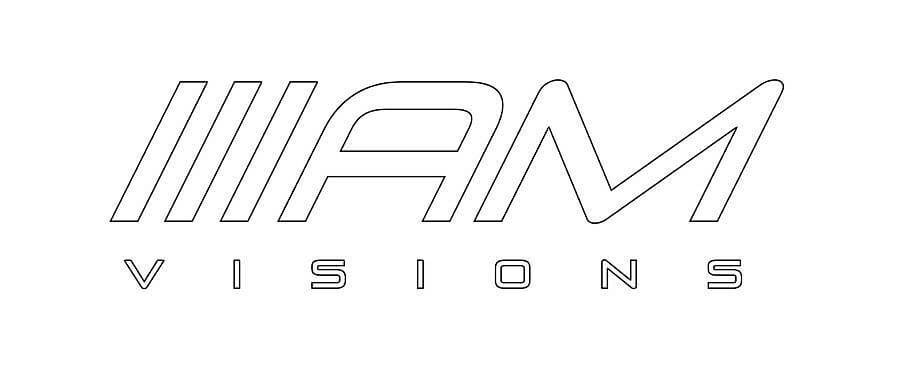 What was your favorite project you worked on?
We don't have one favorite project but in general our favorite projects are the ones for which we have "carte blanche". It's very important for us to build a strong relationship with our clients, based on trust and transparency. This way we can freely express
ourselves and propose new ideas.
For example, we love working with Etudes because they have established this mutual
trust.
I think creative work is increasingly spanning across several disciplines and modes of making, what role do you see AM playing in the art/fashion/music world?
We are hoping to foster this crossover and develop new projects and ideas through collaborations with these 3 worlds. For us, it's not only a way to help the fashion or art world to communicate through music, it's also a way for the music artists and labels to
gain in visibility and earn good money now the music business economy totally changed because of the revolution of the Internet.
We also want music to have more importance in these sectors, and to restore a fair balance between image and sound. We like when music provokes curiosity or surprise, in each of our projects, the idea is really to enhance the visuals through music.
What do you want a viewer to walk away with after experiencing your work?
The most important thing for us is to make the listener experience an emotion, positive or negative, that will illustrate the medium and reinforce the listener's attention. It's also an energy conveyed to the creative directors, journalists, models… Finally, we want to make a customer adhere to the brand, to buy the clothes.