Tell us a little bit about yourself and what you do.
Hi, I am s. lyre aka Sam. Living just outside London, I work from home as a freelance music producer. My freelance work is really fun, but my favourite thing to do is write my own music. Under the alias 's. lyre' I've been exploring lofi-hiphop and chillhop.
Can you describe the writing/recording process of your album Singing In My Room?
Each track had a unique process. For 'sun on my back' I started with a sample from Wes Montgomery's live performance in Holland in 1965.
'yeah dude' was written in an afternoon with some friends. My friend Graham played a nice guitar progression and the track grew naturally from there.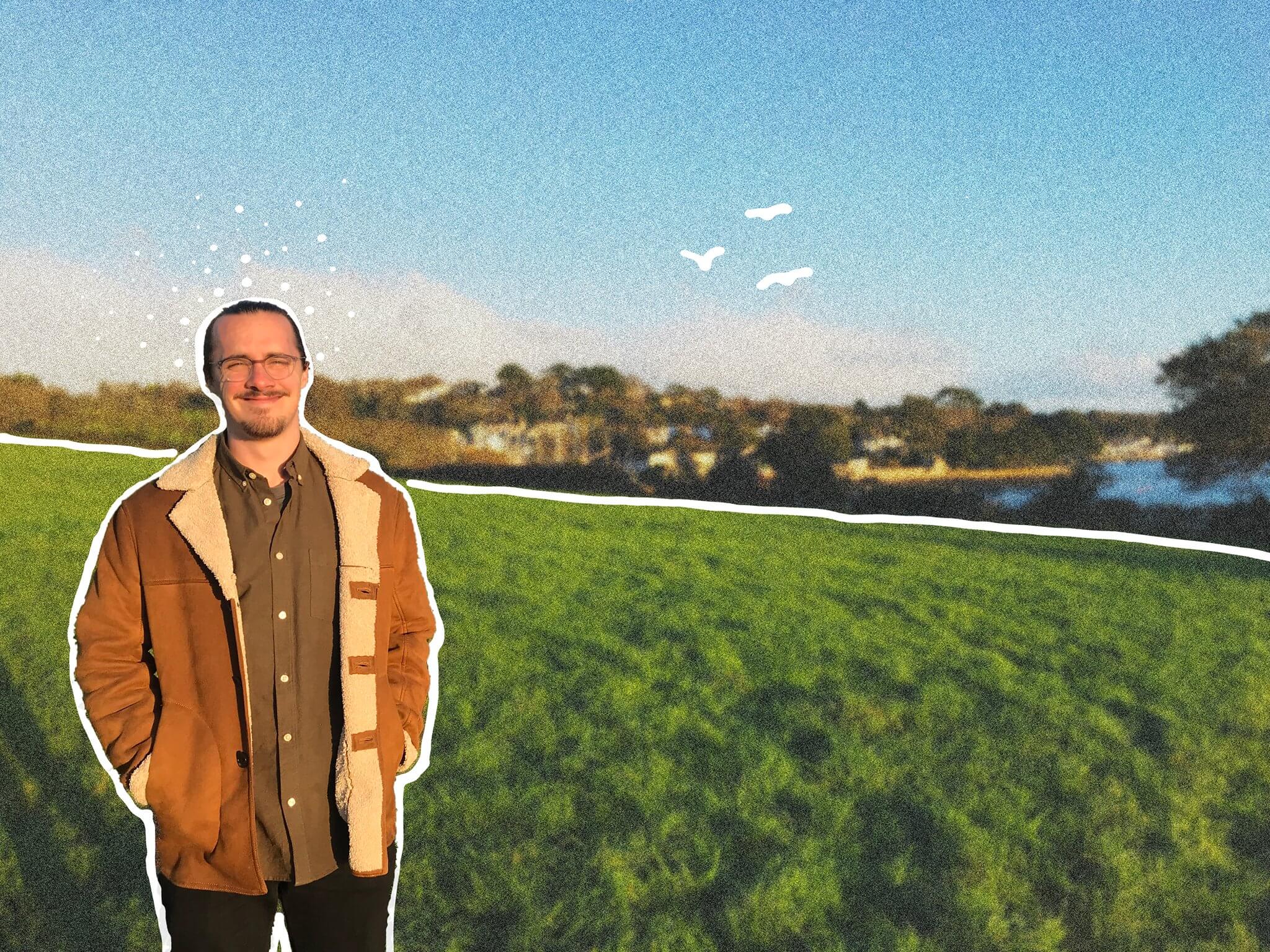 What made you decide to record the vocals for Singing In My Room on your iPhone?
I like that recording on the iPhone takes the pressure off and makes it more casual. I think it also brings a warmth to the recording. I don't want to hide the fact that I'm recording in my bedroom.

What is one of the bigger challenges you and/or other musicians are struggling with these days and how do you see it developing?
I've been feeling pressure to write a certain type of music. So much that the process of creating was becoming less and less enjoyable. Writing this album helped me get past that. I let my creative mind roam free and it was cathartic.
How did your interest in music begin?
When I was little I used to dance/sing to Backstreet Boys in my parents' basement. Also listening to Eminem with my mom in the car. But my parents have always loved and played music, and they introduced me to so many different styles. They took me to classical piano lessons from when I was 5. My love for writing music came from John Mayer when I was 15/16. Thousands of songs later and here we are.

How has living in Falmouth affected your music?
When I went to University in Falmouth my idea of what music could be changed so much. Being introduced to acousmatic music, listening to artists like Sam Gellaitry and Grynpyret, and discussing music with friends had a huge impact. The rules in my head were broken and there was a new freedom in my creative process.

If you had to explain your music to a stranger, what would you say?
Most of what I make now is laid back instrumental hiphop. Music you might drink your morning coffee to.

Who would you ideally like to collaborate with?
Would love to make a track with Aso. I think all his productions are so warm and full of life. His new song Orange Leaves feels like falling in love.

Where do you plan to travel next?
I really want to go to Singapore!

What was the last show you went to that stuck out to you?
Saw my friend Glass Arrowhead perform on a boat. **que Step Brothers song** He featured on my new album, definitely go check out his music.

What is your snack/beverage of choice when recording?
A cup of black tea with milk and honey.

What do you do when you're not working on music?
I've been playing a lot of Destiny 2 with my friends recently. I meditate most mornings and like to explore Youtube. Recently binge watched the Netflix series 'Maniac' … it was a journey.
What are you really excited about right now?
Moving into a new apartment soon where I'll have a whole room as my studio. Can't wait.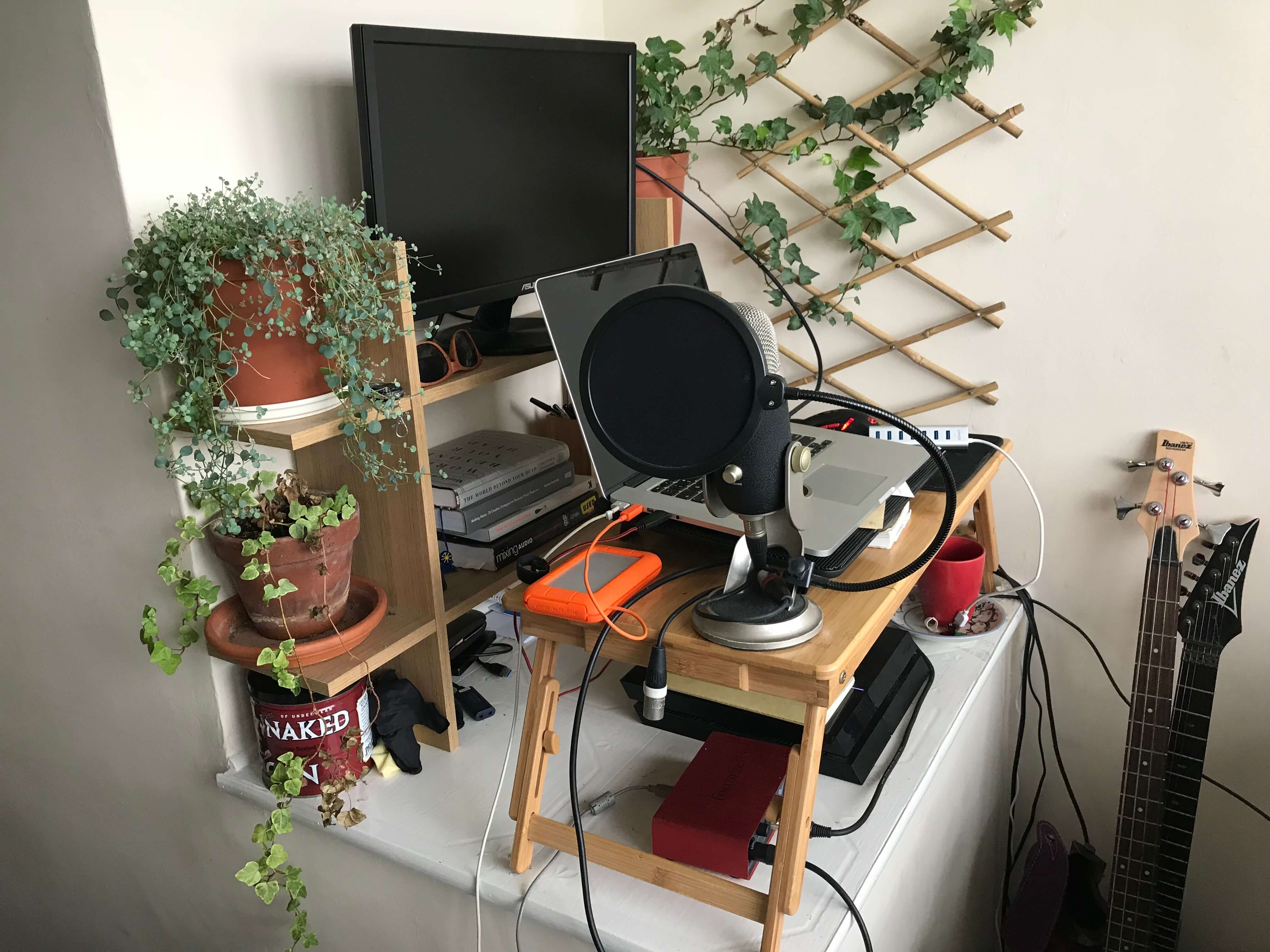 If you hadn't become a musician, what do you think you'd be doing?
Not really sure. I'd love to have a job relating to renewable energy! But music has been the plan for so long it's hard to imagine.

What are you listening to right now?
Grandpop's Uke by Forrest. and Biskwiq