Tell us a bit about yourself and what you do.
I'm Noel Mercado, a Chicago-based artist from Waukegan IL. I make work from found and repurposed objects and materials.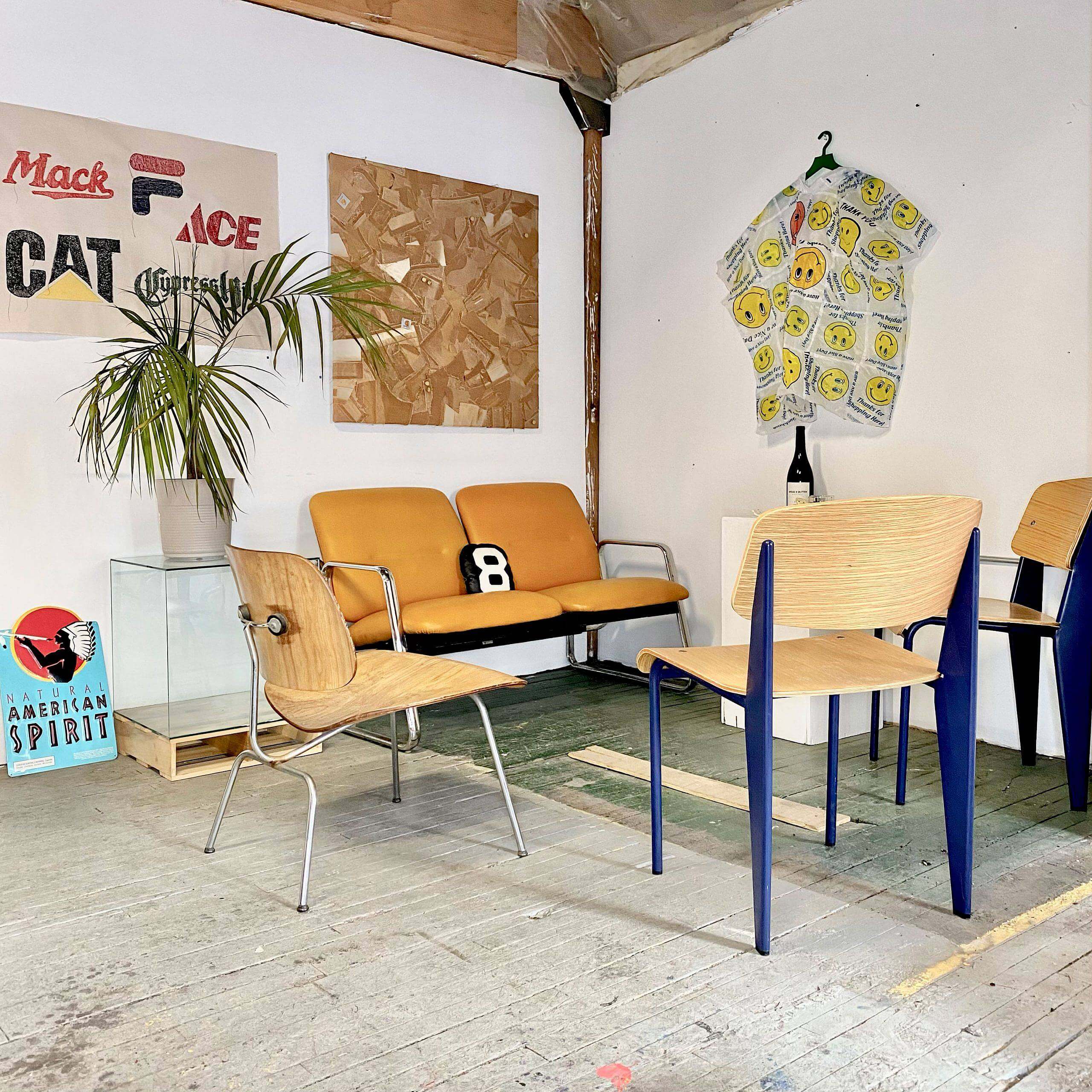 What is your process like when collaborating with brands and other designers? How does that differ from making work for yourself?
I usually try to work with brands or individuals who give me a good amount of creative freedom as long as it can land on both of our end goals. To me, this is a true collaboration/commission. I don't usually take on too many custom requests unless it's in line with what I want to communicate with my work. If the idea is good or is something I've been wanting to do then collaborating can be a great experience. When I make work for myself there can be a lot of failures or having to pivot my original idea into something new. I'm able to give myself time to think and accept a new idea that might be totally different from what I had in mind at the start. Since I do use almost exclusively salvaged materials I have to really be conscious of when to pause or take a step back because there isn't much of an option for making mistakes due to my lack of materials. This can be a lot of fun and challenging in the process because it shows that there are endless ways to still present my work while still expressing my message.
You use a lot of really recognizable brand logos in your work. What initially drew you to this imagery?
I like to look at branding as a type of medium. Recognition is a big reason I'm drawn to logos and brand identity. Logos to me communicate the same if not more than the characters in the alphabet. Everyone associates with specific brands which can be a small window into the types of groups we feel that we want to be a part of.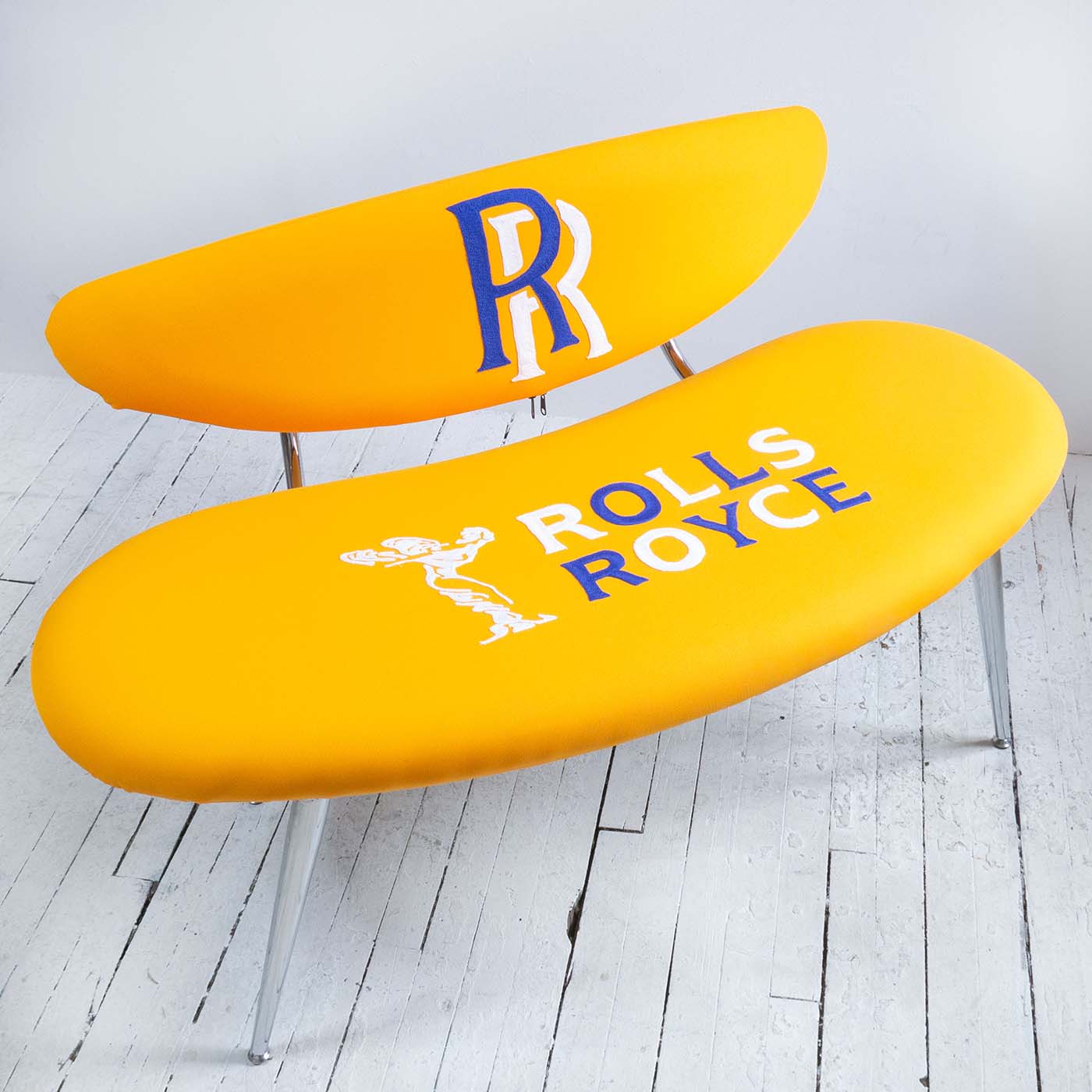 What does your studio look like? (please include an image if applicable)
I work out of two spaces, my home sewing room, and my studio. My sewing room consists of 3-4 sewing machines, a lot of fabric, and artwork from friends. My studio looks exactly like the work I make with a lot of vintage cigarette memorabilia pieces and furniture I've collected for myself and of course lots of tools.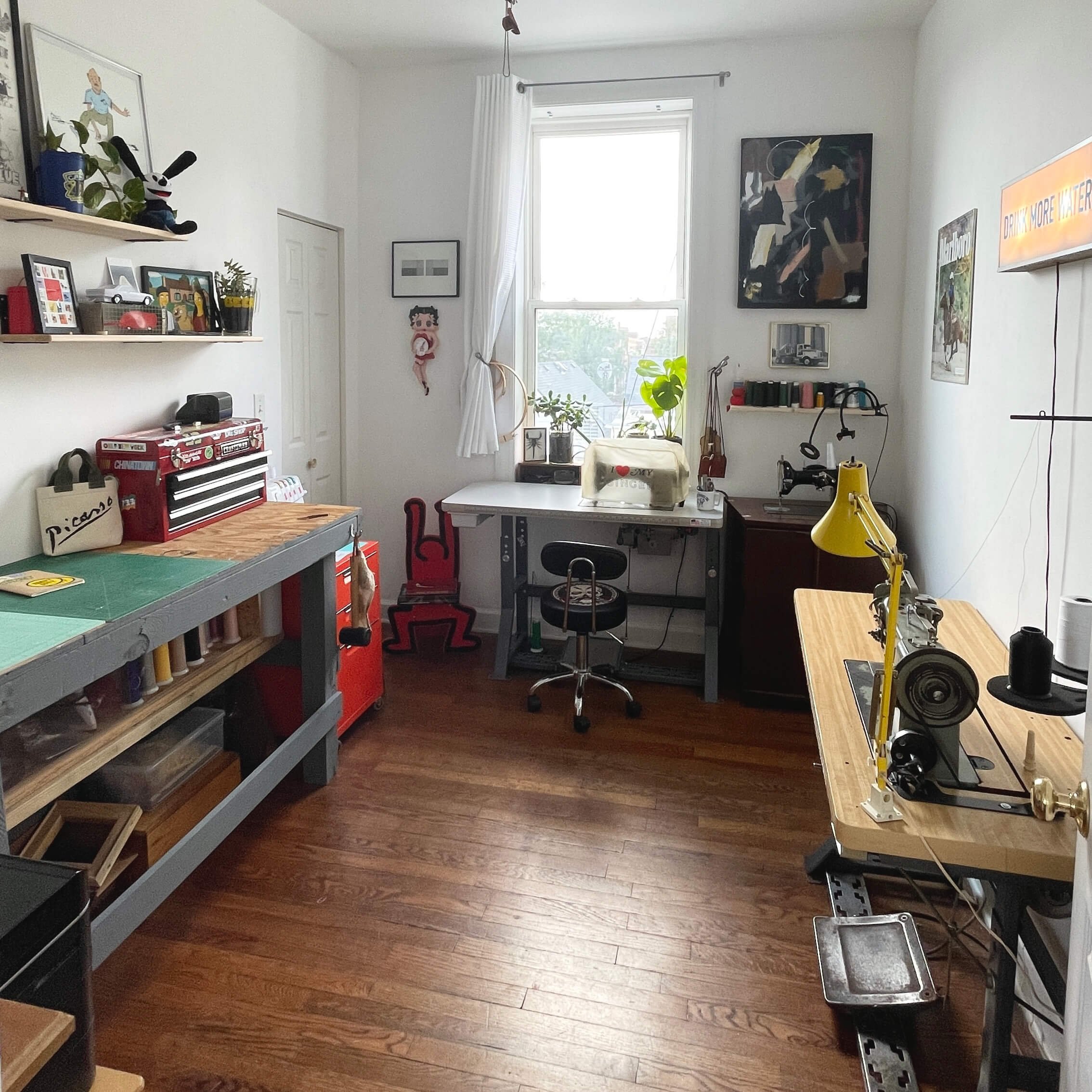 You recently had a solo show at the Chicago Athletic Association. What was it like preparing for that?
My solo show was a great experience I was honored to be invited to show my work for the first time to the public. The prep was pretty heavy, I can sometimes give myself more projects than I should within a certain amount of time. With the Good To See You Again show creating the promo video, designing the flyers, building display pedestal boxes, and still knocking out artwork were all my ideas and it got a little intense towards the end. It was important to me to create a space and tell a story so I knew it all had to be done. I've gotten pretty good at keeping an internal timeline and knowing how long it takes me to complete a piece if my concept is concrete. I've worked with so many different mediums that I can build my idea and troubleshoot it in my head before making a sketch so I know what's worth putting time into.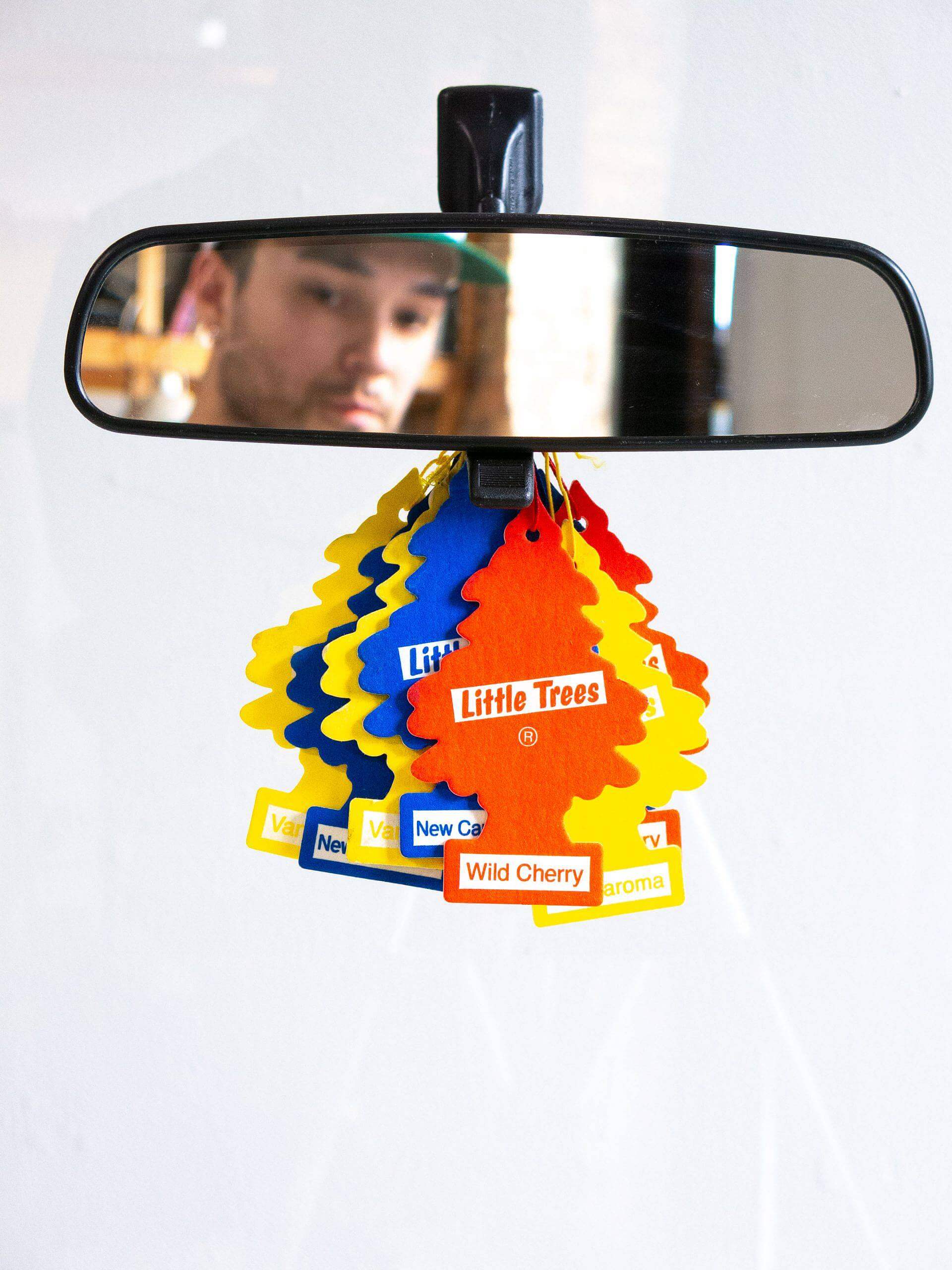 What is your dream collaboration?
With furniture it would be great to work with USM Haller, I really admire their uniformity and design principles. Ben Davis, Dickies, and Carhartt are also on my list. It's always fun working with their fabrics and learning from their pieces whenever I deconstruct them.
Looking at your work, it's clear that craftsmanship plays a big role in everything you make. How did you hone those skills that are necessary for making functional work?
A lot of practice and asking questions. It's important to me that I know my tools and my materials closely. Being able to speak the language of wood, metal, glass, fabric, etc. to a fellow enthusiast aka "talk shop" is one of my favorite things to encounter. When everything is done with my two hands from start to finish that's what makes me apart every piece I put out.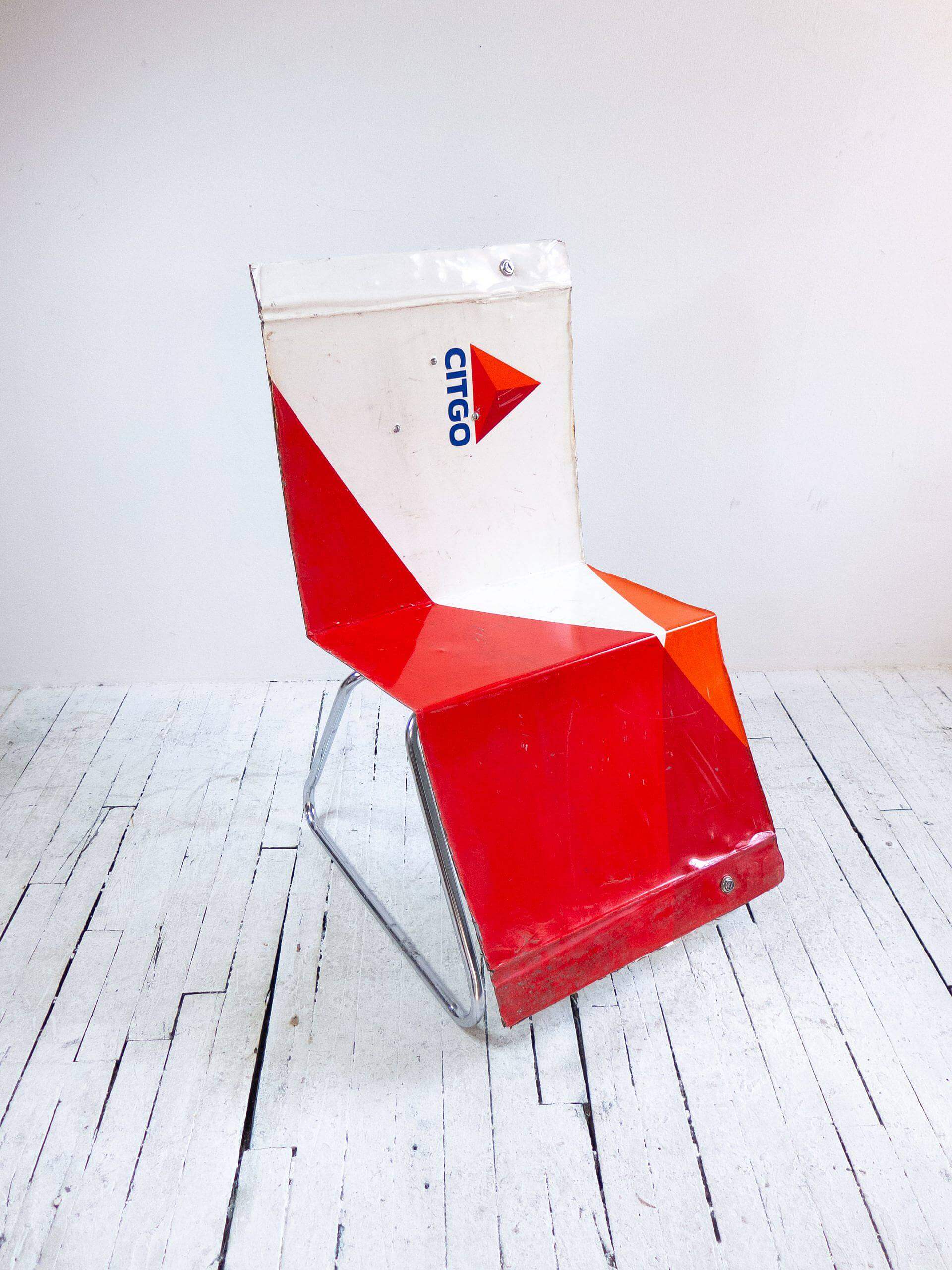 You seem to be constantly utilizing recycled material. Tell us a bit about the way that sustainability informs your work.
A lot of it comes from finding more economical ways to be resourceful. I grew up in a Mexican upbringing where being wasteful just doesn't exist, I was always aware of making the most of what I had. I've also been going to the thrift store since I was a kid and finding objects that have some sort of potential to them and sometimes will determine what I would make next. It's fascinating to me to use recycled materials, they tell their own story while still functioning as a piece of functional art. There's enough "stuff" in the world that isn't being used so might as well use it.
You make a lot of wearable art. What initially drew you to this medium?
I'm as picky as can be with my clothing, everything has to be very specific even if it just looks like a pair of black pants and a white t-shirt. Even in my favorite brands, I can find something that I would change about the pieces I buy. It's a cool feeling wearing something that fits me perfectly knowing I made every decision in its construction. When it comes to embroidering and customizing garments I like the idea of this type of "imaginary merch" that doesn't exist. I like to think of it as what I'd do if I were to collaborate with these brands.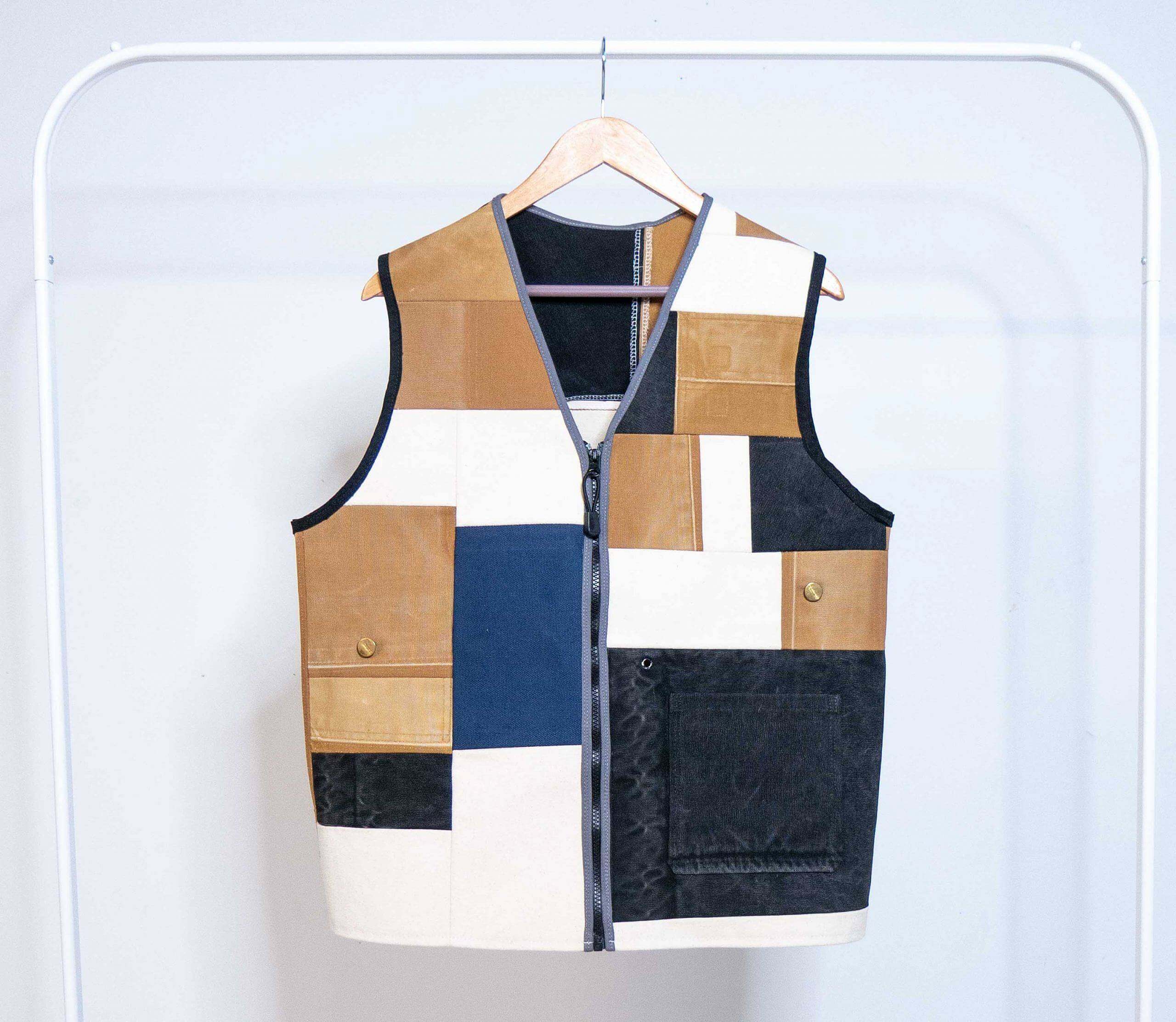 Any upcoming projects?
I'm actually winding down right now from the solo show and a group show I was a part of in NYC. But as for right now, the plan is to get back in the studio and get some projects in motion with some friends. Looking forward to the summer for sure.
Interview composed and edited by Lee Schulder