Can you tell us a bit about yourself and what you do? 
Hey, my name is Melissa Mursch-Rodriguez. I'm a twenty-five-year-old queer Chicana woman (she/her) with a double Aquarius sun and moon and lots of Capricorn placements. My Venus is in Pisces, though, so I'm equal parts nihilist and romantic. "All About Love" by Bell Hooks kind of changed my life, and I have a beautiful long-haired tortoiseshell cat named bell after her (oddly enough I named her that before reading the book). Though I was born in Florida, my family is originally from Wisconsin and I've spent most of my life here (missing the sun). I'm a Milwaukee-based creative whose practice exists between the realms of fibrous fine art, curating and programming, poetry, and zines. Full-time I'm an Admissions Counselor at the Milwaukee Institute of Art and Design, but at the end of November 2020 I launched Moody, a monthly zine subscription made up of queer and BIPOC contributions. I stay busy!
How did you get started as an artist and in turn as a publisher of Moody? 
I attended Peck School of the Arts at UW-Milwaukee where I originally pursued graphic design because I found the combination of business and art intriguing. I eventually realized arts programming where I could plan and administer arts-related events to help build community was where my heart was at. I ended up graduating with a BFA in Studio Art focused on Fibers and a minor in Art History. Post-grad, my practice shifted to include fewer fibers (due to accessibility and time) and focused more on poetry, zines, curating, and programming around the Milwaukee community. I served as the Cultural and Curatorial Coordinator at Facilitating Situations after graduating college, and that experience along with mentorship from Monica Miller was pivotal in me finding ways to pursue my passion for creating community through the arts.
I discovered zines in college. As writing became more central to my practice I began making them more, collecting them, and eventually even organized zine-related events. It's kind of strange to be referred to as a publisher because I don't even know how to be a publisher in all honesty, I just wanted to release a cool zine! Moody was a product of my passion for organizing and how it could be used during the pandemic.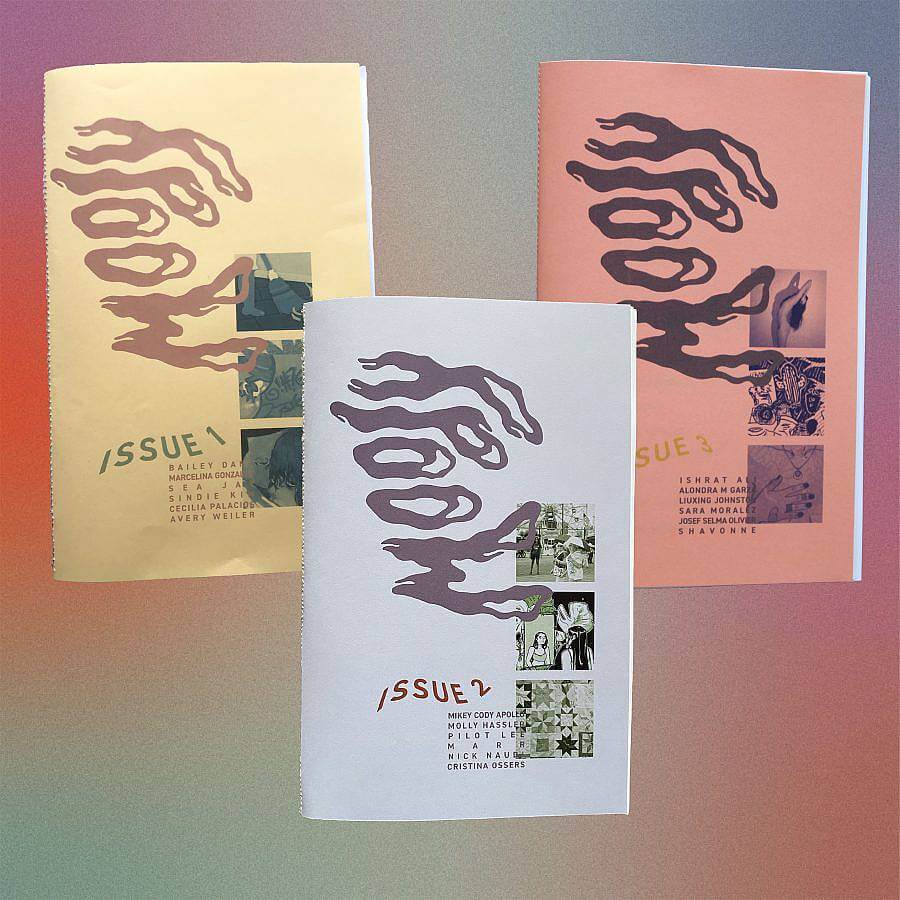 What's the story behind the name "Moody"? 
I was at the point in the journey of starting Moody when I needed to name it so a logo could be created and I could finally announce it to the world. One of my near and dear friends in my tiny COVID bubble was sitting in my living room with me co-working while I listed off single words that could describe the idea of Moody and serve as an intriguing title: connect, fasten, linked. Everything felt a bit too literal and boring. I started thinking of other zines and publications I know of that have fun names, and then I looked at a playlist on Spotify and noticed the song "Moody" by Maye and ran it past my friend. He said, "that's it".
What inspired you to start Moody last year, and how does it interface with your practice as an artist? 
At the end of last summer 2020, I was feeling ready to try and organize some new projects. I missed in-person art shows, warm crowd-filled galleries, discovering cool new pieces at artist sales, live shows, and everything else that has been put off due to COVID. I'm a huge admirer of everything Cactus Club does, and I knew they were holding small COVID-conscious sales and events outside of the space when it was warm enough. I decided to reach out with the idea to host a pop-up zine sale since Milwaukee Zine Fest was canceled and I wanted to seize the chance to supplement it in a safe way. Soon after that, I enrolled in a class through Wisconsin Women's Business Initiative Corporation (WWBIC) called "Start, Run, & Grow Your Business" where I learned the fundamentals of a business plan and starting a small business. I was taking this more so to learn for future endeavors, but I also wanted to challenge myself to think up an idea I could actually start now. I thought about the success of the zine sale and about how I could try and facilitate the connection and community of in-person events but through a zine, and that's how Moody came to fruition. My practice as an artist has really come to encompass sharing my identities and vulnerabilities and platforming those of others in hopes of creating community and connection. Moody is the perfect vehicle to do just that.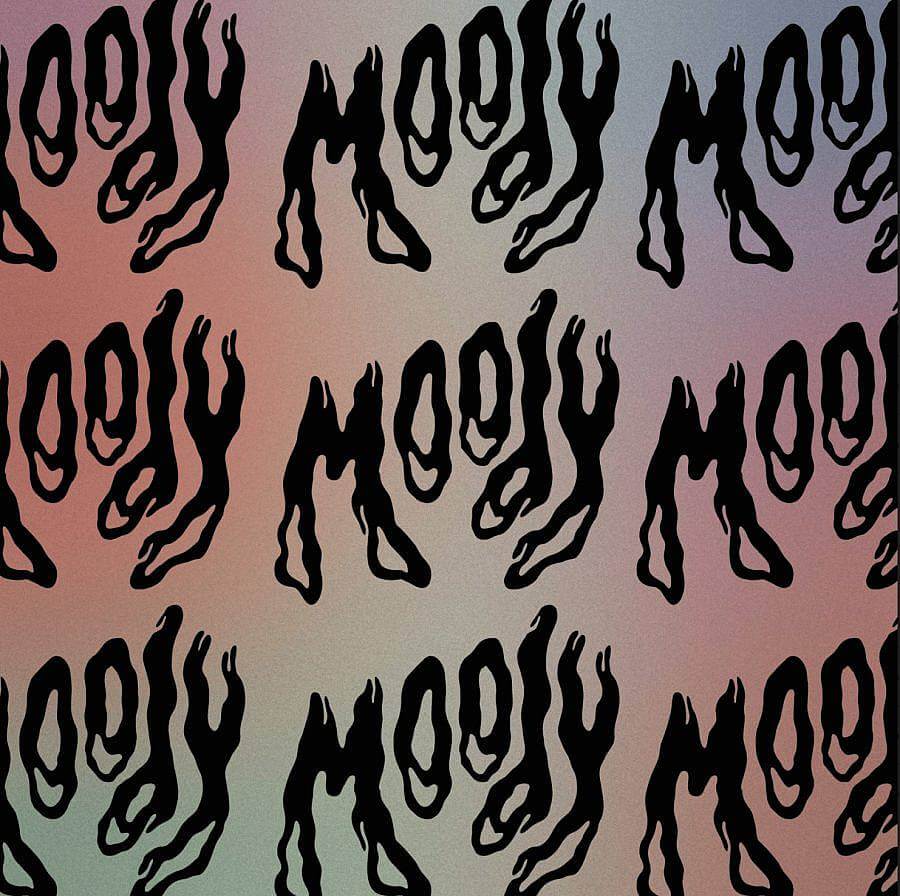 How is Moody's publishing structured?
A new issue of Moody comes out at the beginning of every month. On the back end, things move pretty quickly! For example, Issue 2 was being mailed out February 1st, on February 7th I was reaching out to creatives for Issue 4, and on February 15th I was receiving content from the Issue 3 contributors (who I'd reach out to in early January) to format that issue for print. Each issue features six new creatives who can fill 2-3 pages, so issues can range in length from 20-28 pages. Moody also sells ad space to like-minded organizations and businesses which helps fill its pages. There's also a half issue that came out (Issue 3.5) in the middle of this month that's a collaborative issue, and I anticipate more collaborations like this popping up in the future.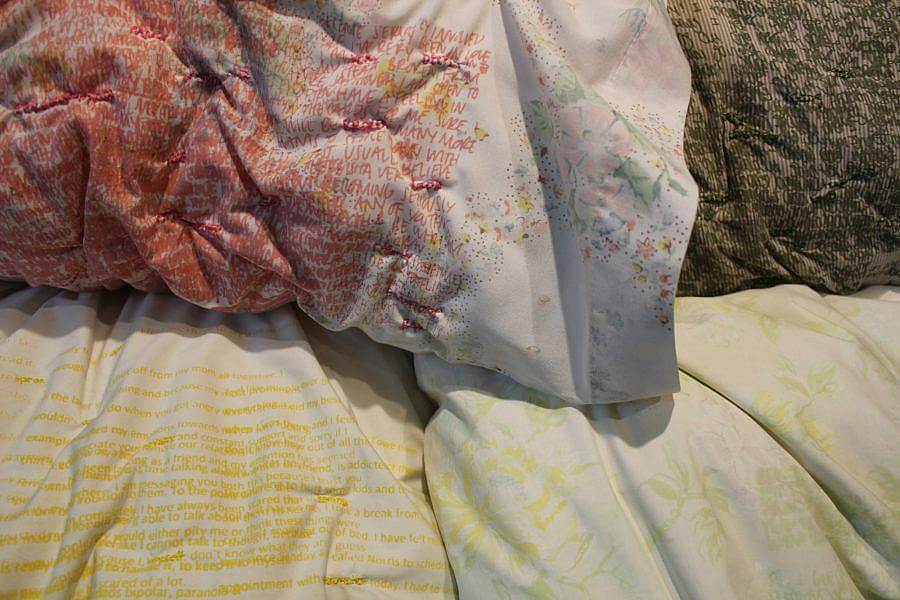 Featured artists share stories, notes, and part of their creative process, in addition to their work, creating a more holistic image of the artist. Can you talk about the approach you take when featuring artists in the publication? 
One of the many things I love about zines is they're fun! They've always felt low pressure to me, and I wanted to give creatives a unique opportunity different than a gallery show or another opportunity where they have to submit work that's already made. I wanted them to be able to use this opportunity to make something new without any rules other than it has to be able to live on the pages of a zine. Moody is also about platforming creatives, so giving contributors the chance to show more of their process or inner thoughts or whatever they want is something different and fresh for both contributors and readers.
How important do you feel it is to pay contributors? 
I think it's really important! Moody is the first creative venture I've gone into where I want to make enough money to be able to fairly compensate myself for my work, but I can't do that by using other creatives' work and not compensating them as well. Throughout my art career, most of the programming and projects I've worked on have been for free. I don't think non-artists/creatives realize that even though things like being in an art show, having your work featured in a zine, or curating an exhibit are really cool and fun and great for getting your name out there, usually the only compensation you receive is that publicity and networking and maybe a few art sales. So I wanted to create something that everyone involved with can receive fair compensation for, even if it's not a lot. We need more than exposure to pay the bills!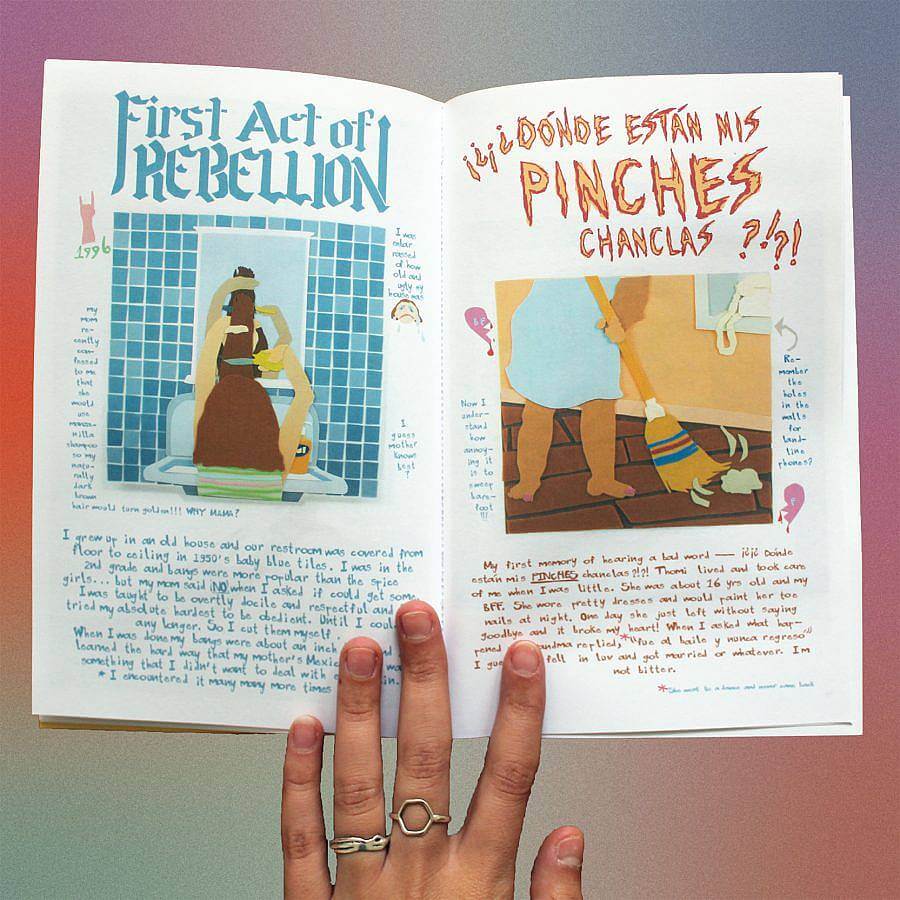 What role do you feel zines like your own, and other independent publications have in the art world? 
I'm very drawn to writing's place in the realm of art – whether it's placards that tell viewers about work, writing in the work itself or supplemental writing that is part of an art piece. Visual language wasn't taught to me until college, so I still have trouble deciphering the meaning behind a lot of fine artwork. Writing, though, can be a bridge for those who are intimidated by visual work, as it can speak to them in a way they understand. I feel that zines and publications only further that idea and help make art more accessible. Whether in the time of COVID or not, they're a beautiful way to platform and spread art to those who may not have access or desire to see it in museums or galleries, or public settings. They're extremely community-building oriented and can be a more intimate experience for people who are maybe not part of "the art world" in the traditional sense or even art skeptics. I actually have family members who I would put in those categories that have read Moody, and the short format with relatable content and fun creative writing struck a note with them. They love it!
Can you talk about your recent collaboration with Riverwest Femfest?
I worked with FemFest back in spring 2019 to curate and organize the visual art exhibitions for the Gallery Days that spotlighted work by Milwaukee women/femme/non-binary/GNC/trans artists. Last year FemFest, unfortunately, didn't happen due to COVID, but sometime at the end of 2020 Ellie Jackson (one of the rad organizers and just an incredible Milwaukee-based human in general) reached out to everyone who has been involved in the past few years to see if they'd be interested in using the platform. I ended up joining in and thinking of a way to platform visual artists again while also being able to collaborate with Moody. The product of that is Moody x FemFest: Issue 3.5 which is a slightly differently formatted issue of Moody solely featuring artwork by Milwaukee femme artists. I collected work from 25+ artists working with a wide range of mediums and ideas, and I'm really excited to be able to showcase them via the zine in lieu of gallery shows. The zines are being sold on a sliding scale and can be pre-ordered now.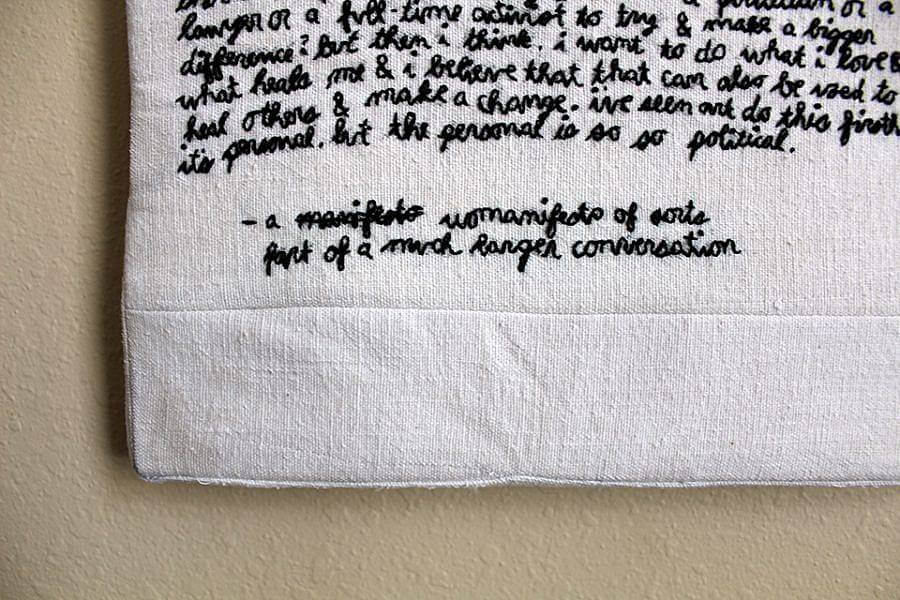 Why is Jennifer's Body one of the most underrated movies of all time? 
You're opening a can of worms with this one! I think my obsession with Jennifer's Body started a few years ago when I revisited it after living in my queerness for a number of years. It didn't take long for me to pick up on the underlying queerness between the two female best friends but also to strongly relate to their friendship and how intense those adolescent relationships for girls can be. And Megan Fox is playing this hot half-demon, trauma-survivor, eating boys – iconic!!
When I was in high school I became really interested in films and wanted to be a film critic, and I basically self-taught myself about film by reading reviews on Rotten Tomatoes. In later years while reading more feminist film writing it became very clear that most of these reviews are by white men and discount films solely based on them being women-centric or a long list of other bullshit. So I think when I revisited it I had really shed a lot of preconceived notions I had before and came to appreciate the underlying themes that hadn't popped out to me at a younger age (not to mention the amazingly witty dialogue). I also watched this incredible video essay by the Youtuber Yhara Zayd called "Jennifer's Body & the Horror of Bad Marketing" where I learned Jennifer's Body was written by the writer of Juno and the complicated history of her ridicule and how massively wrong the marketing team went with the film. It's meant for teenage girls and women! It's about friendship and trauma and surviving sexual assault, yet the marketing team saw Megan Fox and went straight to trying to sell it to frat boys.
I could keep going on and on, but watch the video essay! And take a look at some of the "chick flicks" or underrated films you never thought of much with a new lens – I think you'd be surprised how aware many of them are and how they hold up.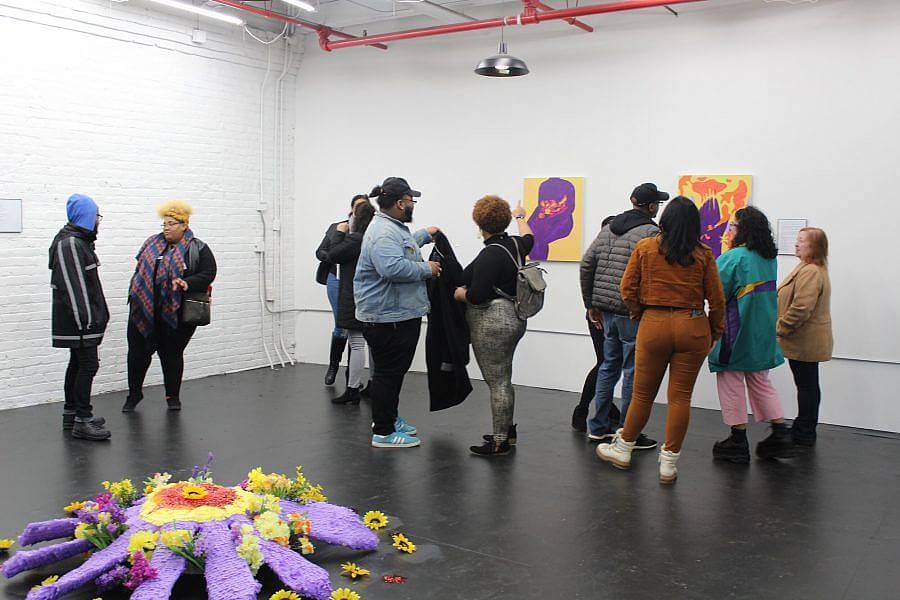 Are there any artists you'd like to highlight that have been featured in previous or recent issues of Moody? 
Honestly all of them! The first issue was extra special because it was all creatives who I've met organically over the last few years and reached out to directly. One particular connection it was fun to continue was Marcelina Gonzales– she had reached out to me the summer of 2019 to be in an art exhibition in Texas that ended up opening up on my 24th birthday at the beginning of 2020. I was lucky enough to go to the opening in person and meet her. I love her work and I love that she added little stories behind it for her contributions to Moody! Mikey Cody Apollo is another contributor with who I've collaborated more than once in the last few years. I will forever be obsessed with her poetry and everything she does, so it was amazing to have her contribute some brand new poems to Issue 2. There was also Cristina Ossers who I went to high school with but didn't connect with until later in life when we realized how similar our experiences are. They're such a stellar creative and their pages were so interactive with QR codes and online content. Issue 3, the most recent issue, was the first to feature creatives who I met entirely through Moody. I especially love the issue because it has so much beautiful writing – Alondra M Garza writes about her work on identity, Sara Moralez and Josef Selma Olivier contribute poetry, and Liuxing Johnston included comics. Just please go check out all of the creatives on Moody's social media – they're all so rad, you'll love each and every one of them!
Any upcoming projects for Moody? 
The new issues every month! More collaborations (hopefully)! I'm planning to add a creative directory to the website so contributors can be archived and accessed easily. A Patreon perhaps? I've always wanted to have a podcast, and I'd love to have a spot where I can get more in-depth with contributors through interviews. And once it's safe to gather in person, who knows what! Moody exists as a zine now, but that's really just the beginning. I'm inspired by spaces and organizations that transform and expand, and I know Moody will never stop doing that. Events, shows, panels, workshops, parties!! I can't wait for it all.
Interview composed and edited by Amanda Roach.