Tell us a bit about yourself and what you do.
I'm very sentimental and materially preoccupied, kind of like a bird that collects shiny things. I'm a perfectionist. I make the precious things I want and can't find… usually jewellery and Jewish ritual objects.
What were your experiences with Judaica growing up? How does it inform your current practice?
All the Judaica objects I grew up with feel like family heirlooms, but I don't think they actually are; most of them have been passed down just one generation in my family. But they've always been a fundamental presence in my world. And most of these objects are displayed in our homes year-round. I have such a fond distaste for some of the kitschier pieces in my parents' house, but generally I struggle to find Judaica I would actually want to wear or display in my own home. So I have to make my own.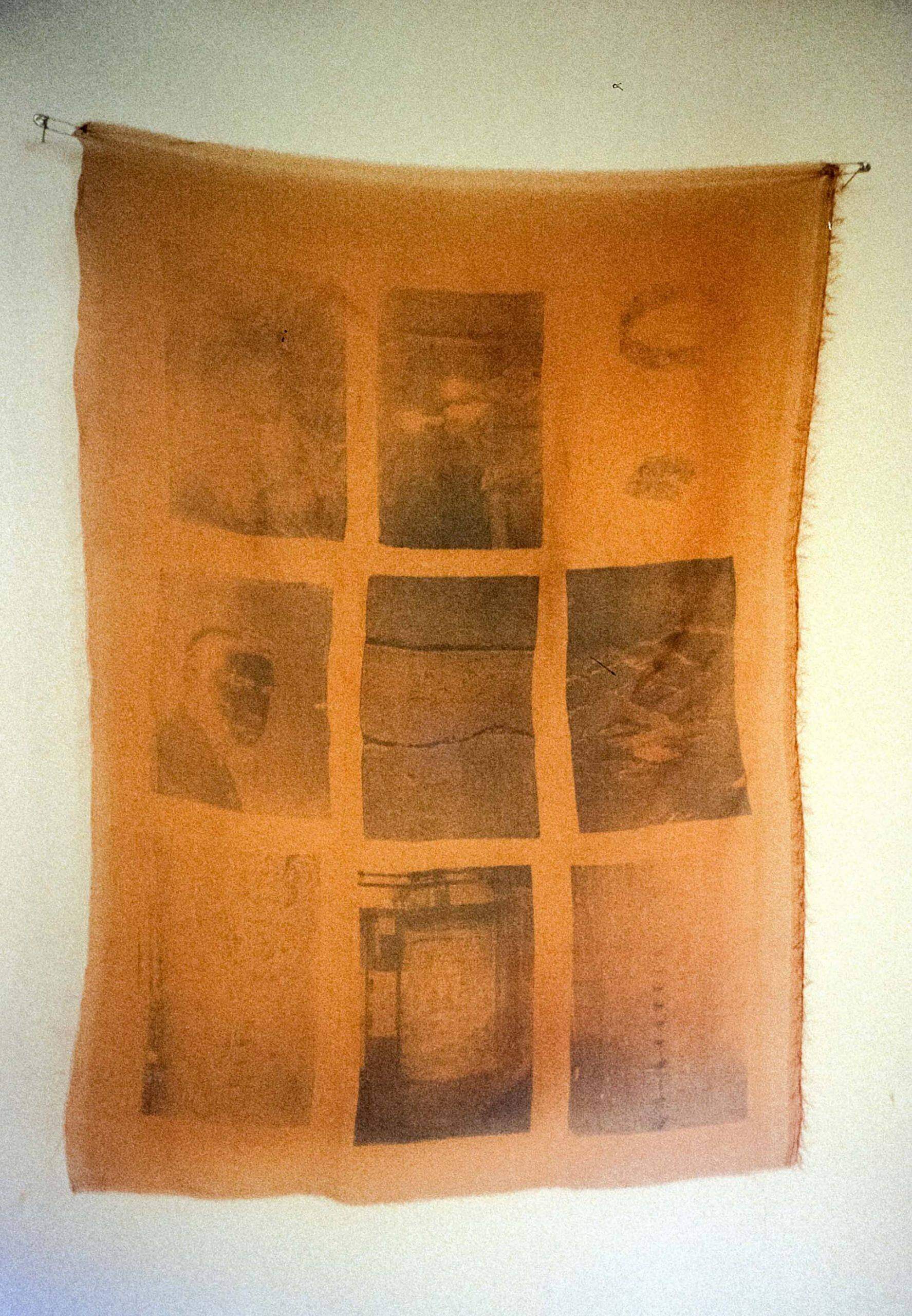 For your Honors thesis project, you made a Seder plate, Shabbat candlestick set, a natla, and a tzedakah box. What drew you to these objects specifically?
In my Weaving Futures thesis project I was interested in designing Judaica objects to facilitate emerging and marginal ritual practices. So I was looking for object-based rituals where there was a gap between what's being practiced and the objects that are generally available for that. The Seder plate and Tzedakah box were pretty straightforward in that regard, but I'm not sure that the concept behind the Shabbat candlesticks holds up. I really wanted to make that staple Judaica object though.
The Natla cup is a little different; I sort of brought together a bunch of different rituals around trans mikvehs, everyday transition milestones and processes. There's no handwashing blessing for after you self-administer hormones, yet. But the potential's there. It's not just that our rituals shape our objects, our objects also shape our rituals. The cup is a prompt for new rituals to be written.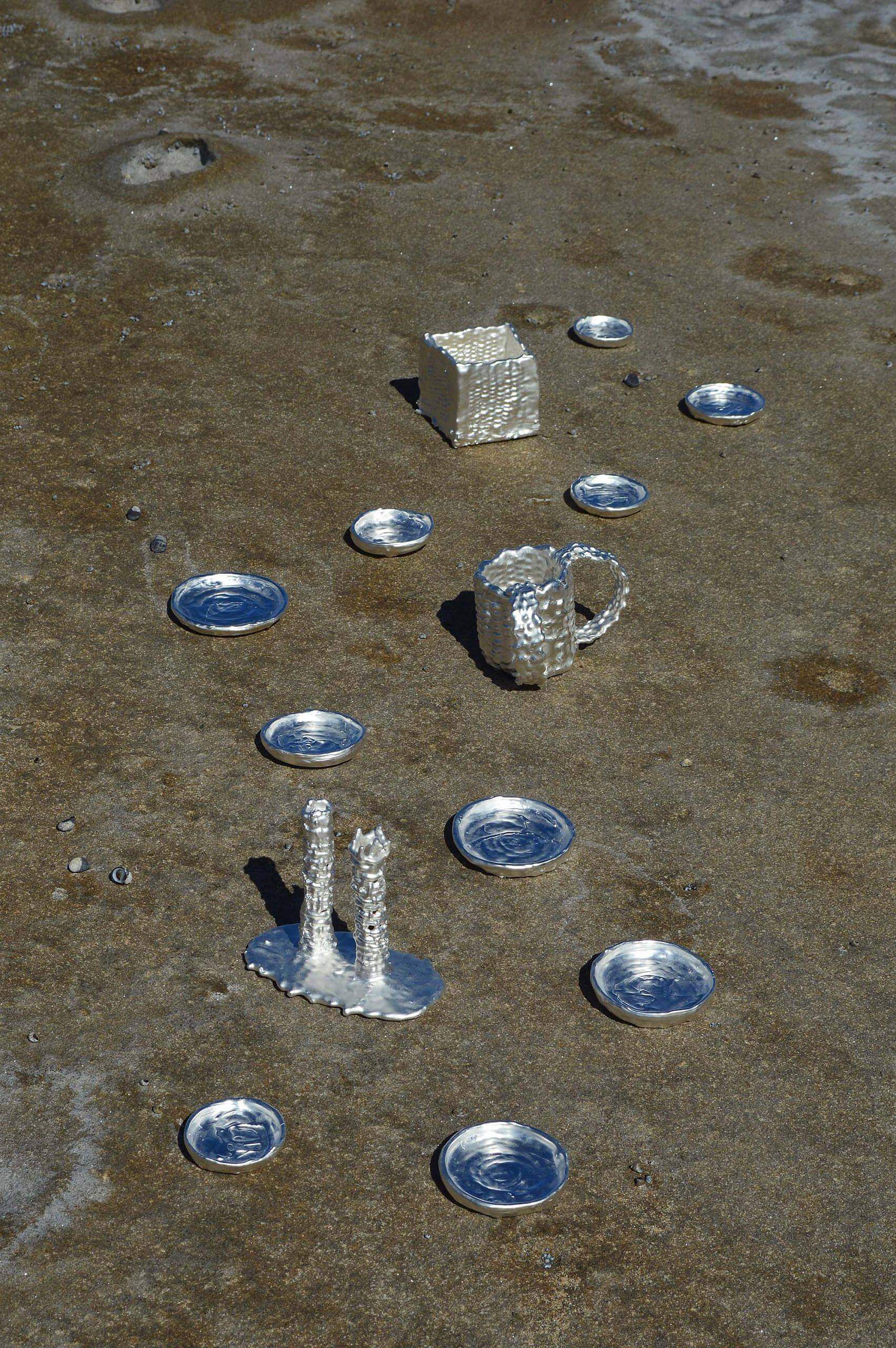 Who (and what) has been influencing your work lately? What have you been reading?
I'm always most influenced by my peers and my community. It's always really exciting when a friend and I are thinking similarly and able to collaborate. Lately Mirushe Zylali and I have been on a really tight wavelength researching SCWANA Jewish material cultures.
I'm energised by the movement that's happening in the arts community here right now — the solidarity that's emerged in the most precarious of times is unbelievably nourishing.
I've been reading Ella Shohat properly recently, which has been super impactful (as I was told her writing would be!)
In your bio, you say that you trace relationships between cultural institutions and archives, Jewish material cultures, queer/trans lives and movements and settler colonialism. Could you talk a little bit more about what this means to you? 
Much of the cultural material I engage with in my practice is held in institutions, museums, archives. Moving through these spaces can be really fraught… I feel it quite intensely in the australian colony. Jewish belonging here especially is often negotiated by aligning with colonial, imperial, state power. I suppose I'm trying to unsettle these stories because they unsettle me.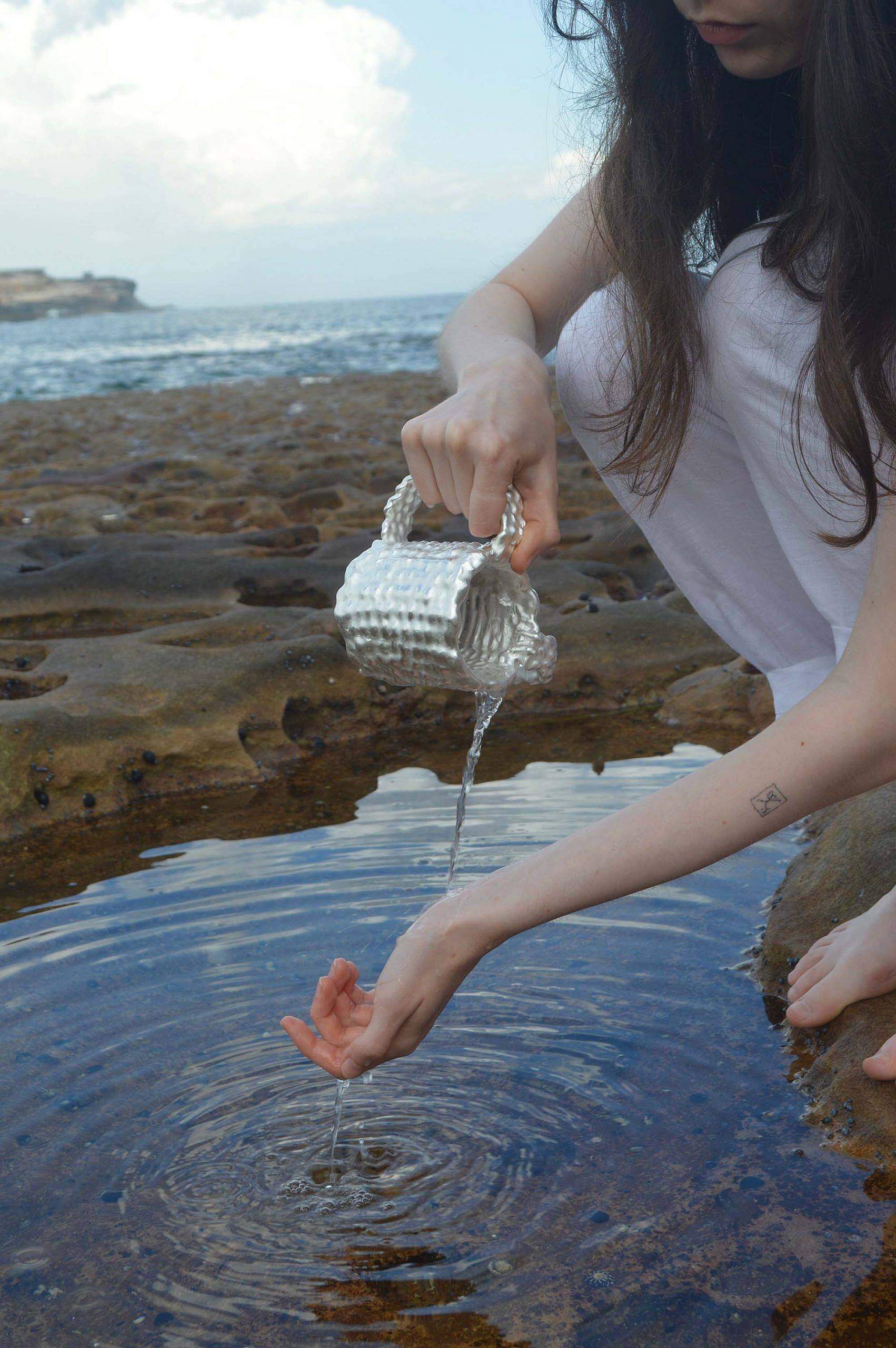 Lately you've been focused on designing amulets. Tell us a bit about that process, and about wink at me, the choose-your-own-adventure essay you wrote for Runway Journal
I've been archiving images of Jewish protective amulets for years, so it's really exciting to have started actually making some.
There's a lot of conceptual and material research that goes into the process. Building some knowledge of the different kinds of amulets found across regions, time periods, styles and functions is one thing. Designing my own –and imbuing those designs with meaning– is another. And actually making them is yet another thing altogether.
Last year I was mainly focussed on really researching amulets and formulating designs. The choose-your-own-adventure essay I wrote for Runway Journal, wink at me, really developed that knowledge base. I wince a little now looking at the amulets I ended up making for it, because I've since been really focussed on developing my jewellery fabrication skills.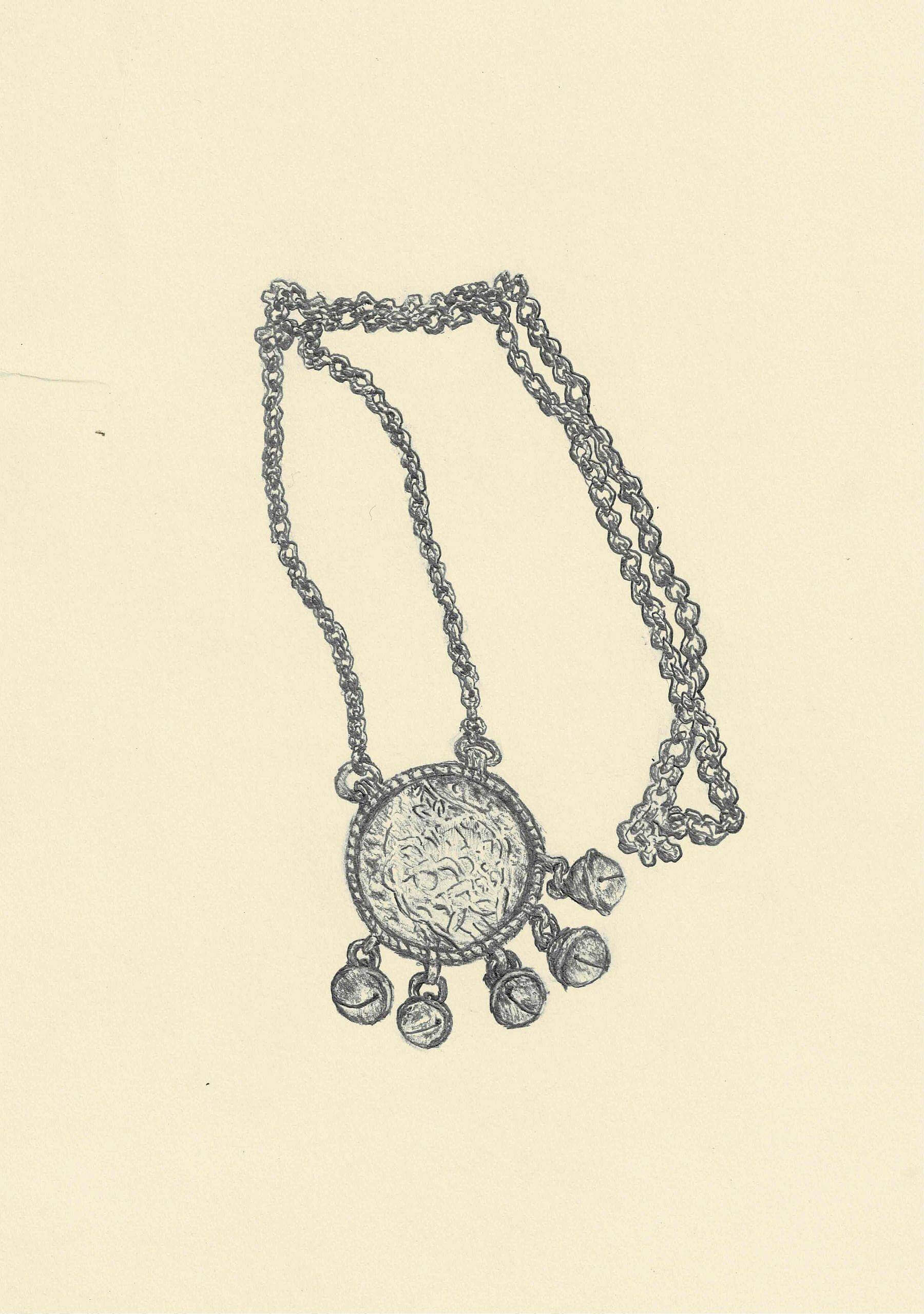 Describe your studio space (include a picture if you have one).
I don't have a studio space of my own. I've been working out of my bedroom for the last two years, which is really impractical when you're working with clay and metal. Silicosis!! But I'm really lucky to have been interning under Erin Keys at The Bench jewellery school this last year. Erin's generosity in sharing space, resources and knowledge has allowed me to continue developing my jewellery practice even though I don't have a space of my own.
Tell us about the role that writing plays in your practice.
It's something I've only become more comfortable with in the last year or so… it's a good kind of painful to watch your work age badly. I hope the stuff I'm working on now will hold up a little longer though.
So writing has been playing a growing role in my practice. I don't tend to write and make simultaneously. I've been really enjoying creating interactive digital texts. I generally hate making work that isn't tactile, or can't be touched. So it's great to be able to facilitate tactile digital experiences with my written work too.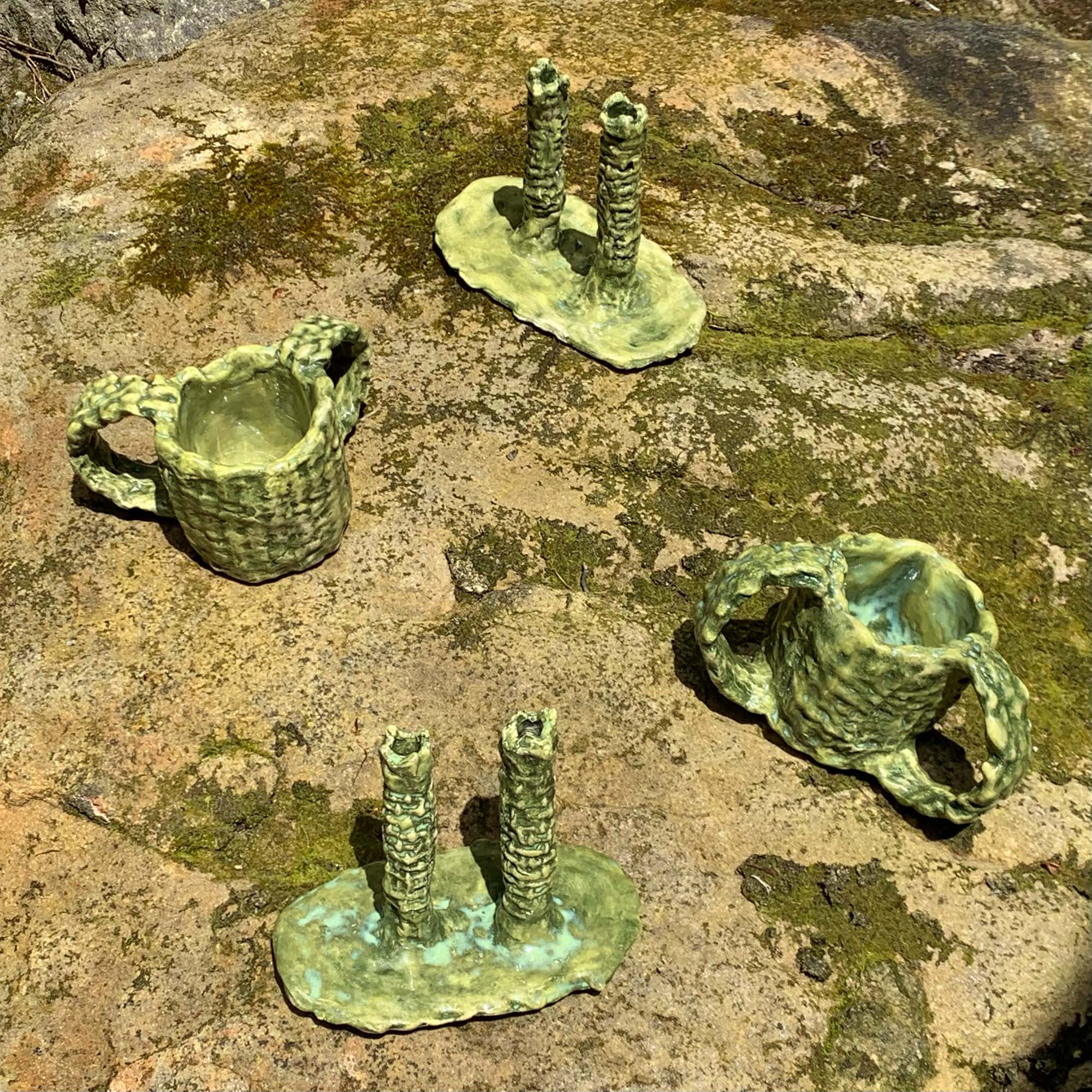 What is your favorite studio snack?
I try to bring a bottle of fresh juice, a piece of fruit, maybe some biscuits or chocolate when I go to the workshop. Lately it's been Persian pistachio nougat.
How has living in Sydney influenced your practice?
I'm very critical of this city because I love it here. It's the most beautiful place in the world. And it's a difficult city to be an artist in. I want to be an artist here.
A lot of us are very geographically spread out, and/or with little time to put towards unpaid work. And of course the industry is just decimated at the moment. For me all this has often meant that I don't have a lot of time to iterate a work in progress, or make work regularly. It comes in bursts.
But the communities I've found are just amazing despite it all. My practice wouldn't exist without those relationships.
Any upcoming projects?
I'm participating in two group shows in the coming months — 'Roots' at Pari and 'A place where we can be together' at Stanley Street Gallery. I've also been developing some new digital writing that will hopefully go out in the world soon.
Interview conducted and edited by Lee Schulder