Tell us a bit about yourself and what you do

In my work, I consider myself a gender-neutral human, raised mostly in Milan, although I come from a small town, from a middle-class family.
I feel both 25 and 65, and I have been searching for years for a kind of anamnesis of the real, mixing the demands of my research with an ever-vivid sense of ethics that compels me to make strenuous and painful choices that I spontaneously would not make.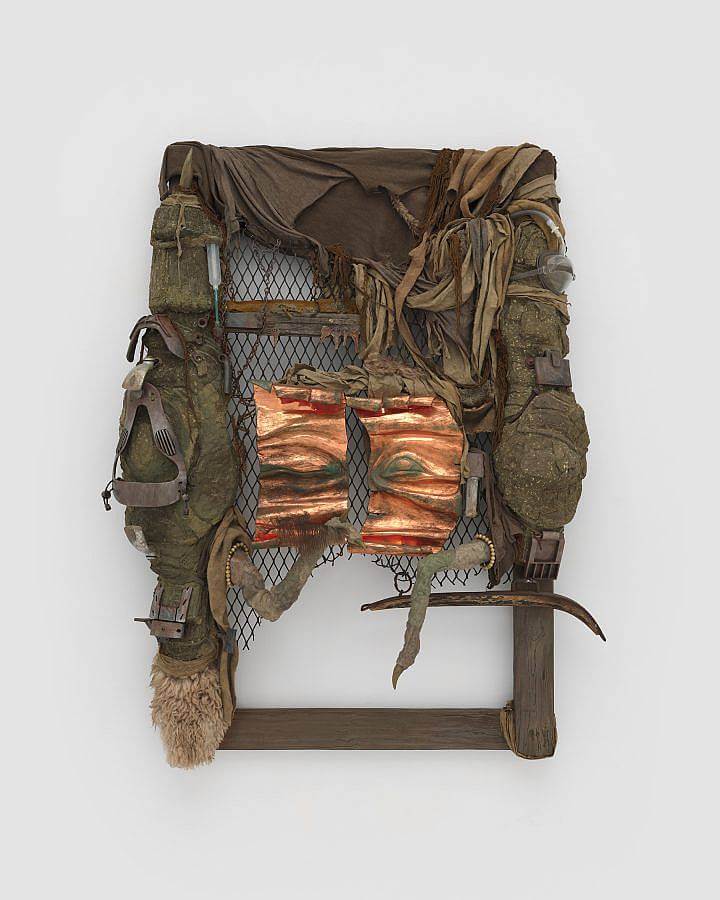 How did you end up making art?

When I was a child I was a portraitist, and since then recognizing the position of privilege that this role gave me in difficult social relationships, I soon deduced that as an adult I would try to make art.
My mother was an art history teacher, and from an early age I took courses in traditional oil painting, then a diploma in an Artistic high school, and the master degree in the Accademia di Belle Arti di Brera, in Milan.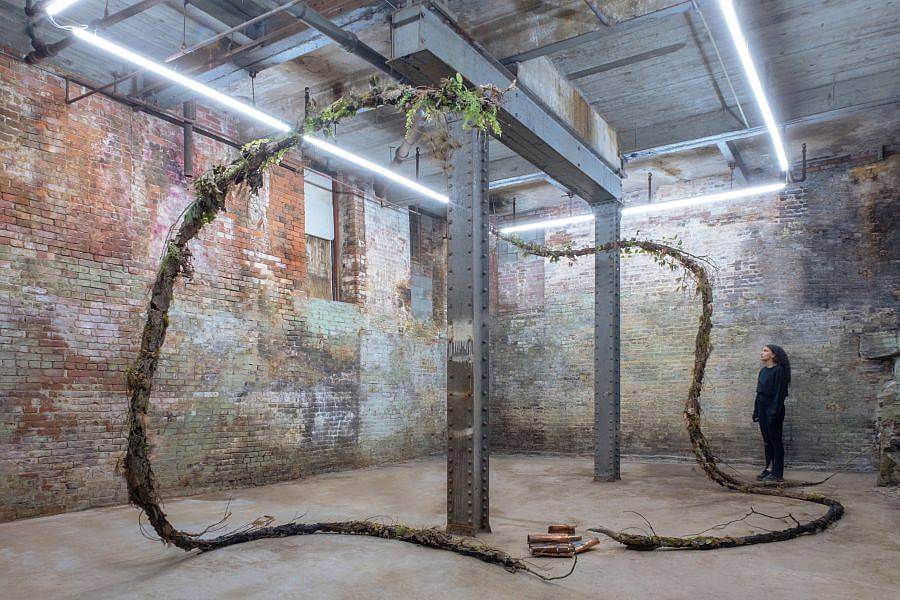 How was your residency experience at Lower Cavity this year?

An extraordinary experience, Anthony Discenza is an inspiring and moving artist and intellectual, and to share thoughts and reflections with him was extremely stimulating and I also think I found in him a good and sincere friend; then it was wonderful for me to be able to share this experience with Monia Ben Hamouda, who besides being one of my favorite artists is also my life partner and for these reasons I plan to come back in Mass next year.
This experience also ended with a two-person solo show at ASHES/ASHES, thus allowing me to begin to concretize a relationship of esteem and curiosity that has always linked me and the Gallery.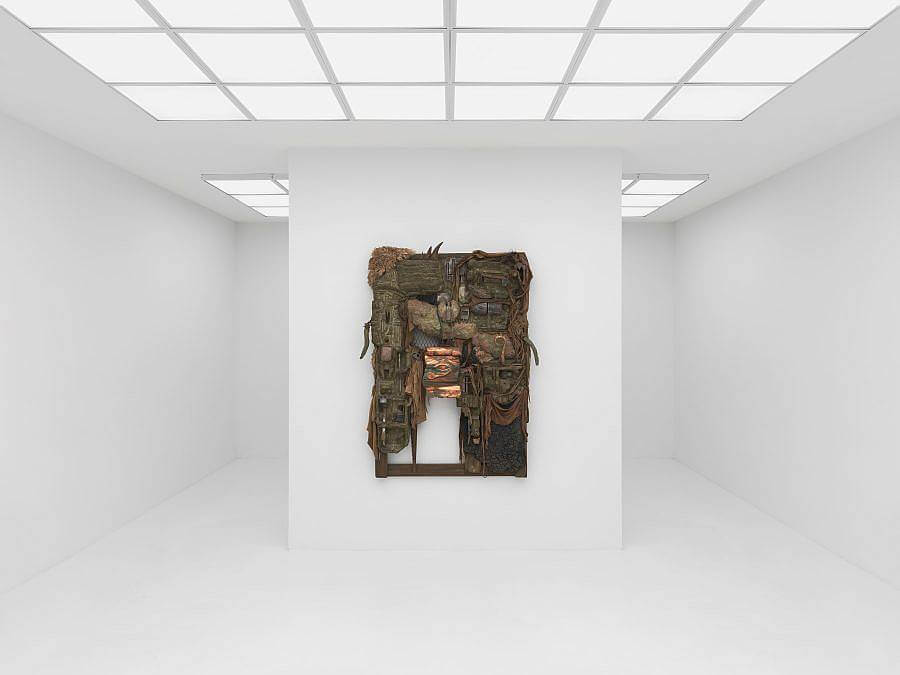 What is the Milan art scene like?

A vibrant art scene filled with brilliant minds and sensitive people ruined by the rampant elitist and wannabe attitude.
I believe its greatest flaw is not being aware of its own misery and living in a kind of illusory bubble.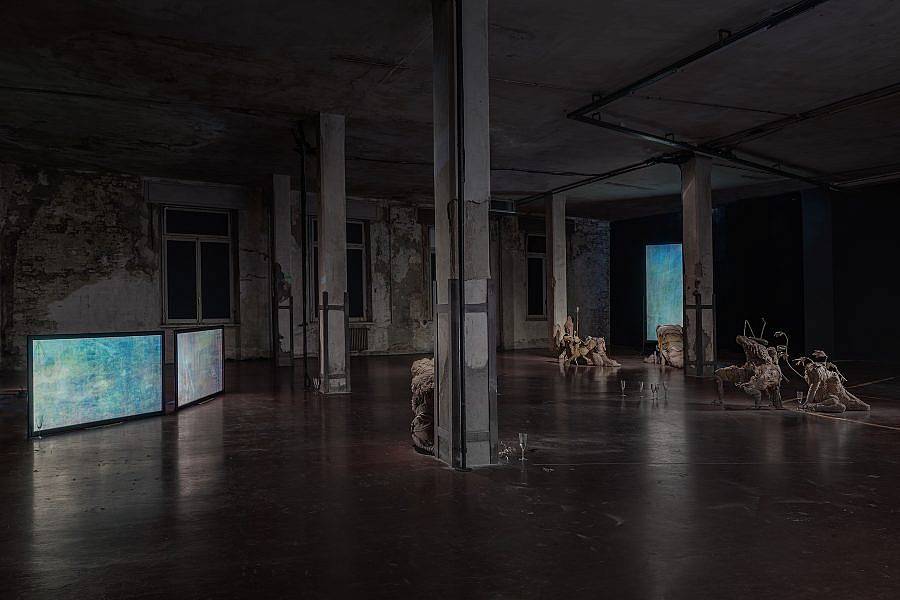 Where does your very muted and fleshy color palette come from?

From wanting to be so many things and at the same time trying to escape definitions.
Any standout shows you've seen recently?

The most recent exhibitions I have seen that have led me to think deeply about my work and my existence were two: Elmgreen & Dragset exhibition at the Fondazione Prada in Milan and, more recently, Anne De Vries Solo Show at the Kraftwerk in Berlin.
Could you talk about your process for giving pieces titles?

Often, I consider the titles to my works as an act of generosity to the viewer.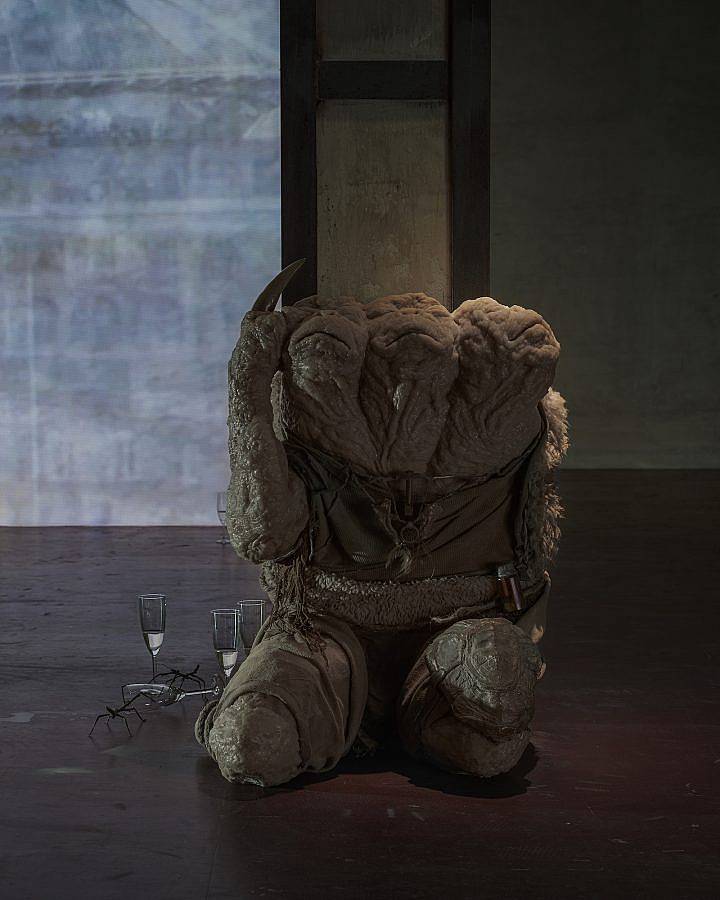 Do you have any mediums that you might want to explore in the future?

Since my return from New York, I have started to paint. Maybe because I saw a lot of paintings there that didn't particularly impress me, then I kind of decided to take up this challenge with myself and also out of some curiosity to try to find out what my research might look like if it were painting.
The thing that particularly interests me about this media is that it forces the viewer to look for something, to investigate it, to contemplate it; to make a path.
You can decide to ignore a painting if you don't feel like it, but if you want to relate to it, you will soon realize that you will have to forget about yourself, your corporeality, and go through it.
To me, sculpture (and installations in general) are different; the observation at these other media is participation, confrontation, it is mostly physical rather than imaginative projection.
Could you talk about your recent Solo exhibition and where it's being held?

I have just opened a solo exhibition at Kunsthalle.Ost in Leipzig, Germany. With a precise and accurate text by Elizaveta Shneyderman.
In this exhibition I tried to recreate the most optimistic version of the spectacle that takes place during a contemporary art exhibition.
The sculptures are as spectators and the wall-piece the observed work and vice versa, in a looping pingpong in which the real viewer finds himself outside seeing everything as in one of those ghost of Christmases past scenes.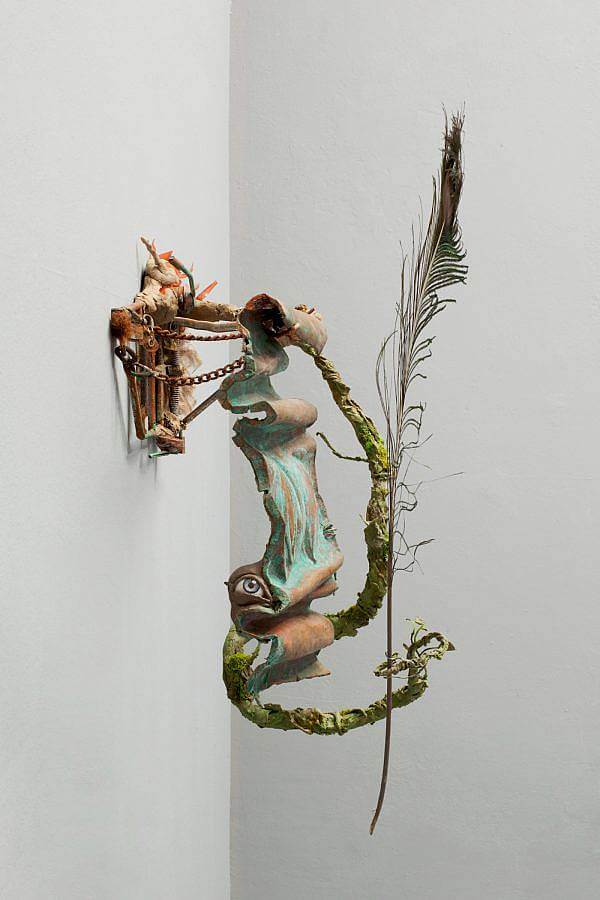 Do you have any upcoming projects you can share?
In 2023 I will do a Solo Show at EACC, a Museum in Castellón de la Plana in Spain and one in Cantina, an Art Space in Aarhus in Denmark.
Interview Conducted by Milo Christie