Joan: How did you start playing the harp?
Mary: Well, my mom is a harpist. When I was five, I started taking piano lessons. Eventually, around eleven, my mom said, " Okay. Now it's time for you to learn the harp and see if you like it." I had listened to her play my whole life, and she had a lot of harpist friends that what would come over. It kind of just seemed like something that I was expected to learn how to do when I was a kid. But then, the more I started to learn, the more I got better at it, and the more fun it became. 
Then I was in the high school orchestra, and I was on this path to be a classical harpist. I went to college at the Eastman School of Music in New York to study Harp Performance. After I took a few years off to live in Vienna, Austria to teach English and be a nanny. I took some time off from the harp. Then I moved to Philly. That's when I started to write my own music and play and bands, and that was in 2005. 
How do you feel living in Philly, starting in 2005, with its vibrant music and arts community impacted you and your practice? 
It was kind of a paradise when I first moved there. The rent was so cheap. Everybody was hanging out and playing music together and going to each other's shows. It is very vibrant there. I just played there recently and was reminded of what a cool city it is. 
In the early 2000s, most of my music community wasn't thinking about being famous. It was a social thing, to play together, it was a communal thing. It felt good to play with one another, to support one another. I had some friends that hosted shows in their backyard. It was inspiring to constantly learn about new music. 
Backyard shows are integral.
Yeah! Potlucks and the sort. There was something kind of casual about it, blissful you know? I think looking back on it, Philly has become so much more expensive. It was all the fact it was a cheap place to live, and a cool city to live in. Real estate impacts those communities.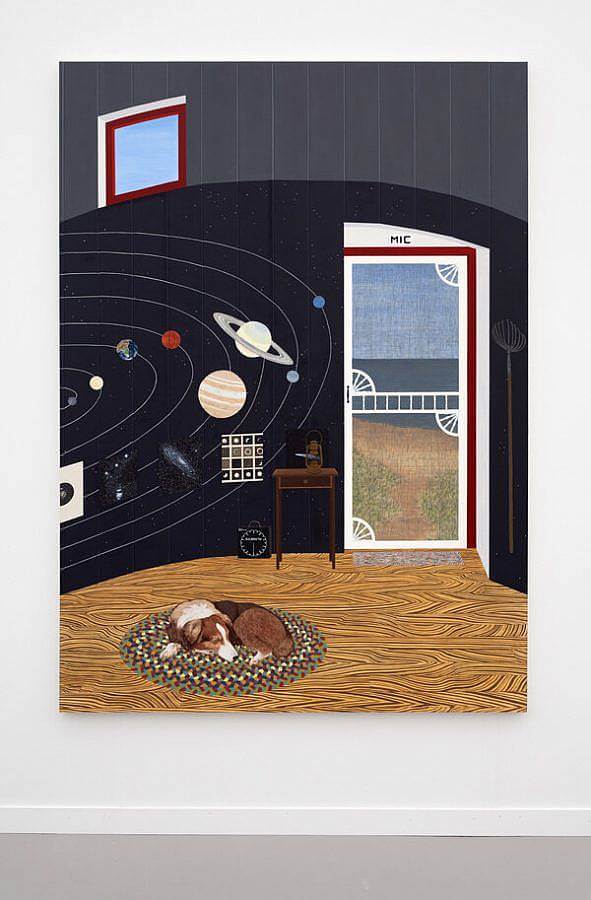 Thinking about artist communities, and the connection between music and visual work. I noticed your intention with your album covers. There's a continuity between the album art of Silver Ladders & Hundreds of Days, both paintings by Becky Suss. How have you approached those?
She's been a friend of mine for a really long time. She allows me to use her paintings as my covers. Her paintings are these massive floor-to-ceiling paintings. Huge detail paintings of interiors mostly. She composes these interiors from memory. I used her paintings in Silver Ladders, Hundreds of Days, At the Damn, a collaborative record I did with Jeff Zeigler called Slant of Light, & the first album I ever did, The Withdrawing Room. 
Your most recent collection, Collected Pieces: 2015​-​2020, and about the act of remembering. What does it mean to collect memories? 
This record is a collection of songs made in different places, like during artist residencies I had, many when I lived in Philly for 13 years, songs made in my living room there, which were dear to me, and also songs made during the pandemic. All of the songs were spread out between various cassettes and Bandcamp releases. It felt good to put them together. To collect the collection. Growing up in North Carolina, I've always loved to collect things. Like knick-knacks and photographs, I've kept every letter anyone has ever written to me. Many many postcards. I really love collecting, and songs can be little sonic postcards from different times in your life. It's helpful to remember those things. When I have a song I want to play, I sink back into that time and place. 
A tension exists between analog music-making and creating sounds in a program. What are your feelings towards digital music-making? 
As far as making music on computers, I don't gravitate towards that at all. It doesn't come naturally to me– learning programs or doing midi. I'm just kind of an old-timey person, so I play the harp. I have been recently working on a film score, and since I'm on tour and traveling a lot, I've been able to bring this little midi keyboard all over with me. I'm learning midi, even though I'm being kind of bratty about it in certain ways. I am learning how to use it. It does make a difference in the fact that it's so portable. You create anywhere with your headphones on in any situation. It opens things up in this way.
In creating your compositions It seems you have an intentional approach to water and nature. What are your feelings about the ocean?
The ocean is of course amazing. The wateriness, the womb, it's all connected, it has such watery sounds, especially when you layer and loop it, it can sound very watery. They go hand and hand. The ocean can be so light, it can feel light in the sunshine, but then it has such darkness to it too. I think recognizing the light and dark in the water is important. The dual nature of the water, of nature in general, we can't assign it a personality. It does not care about us.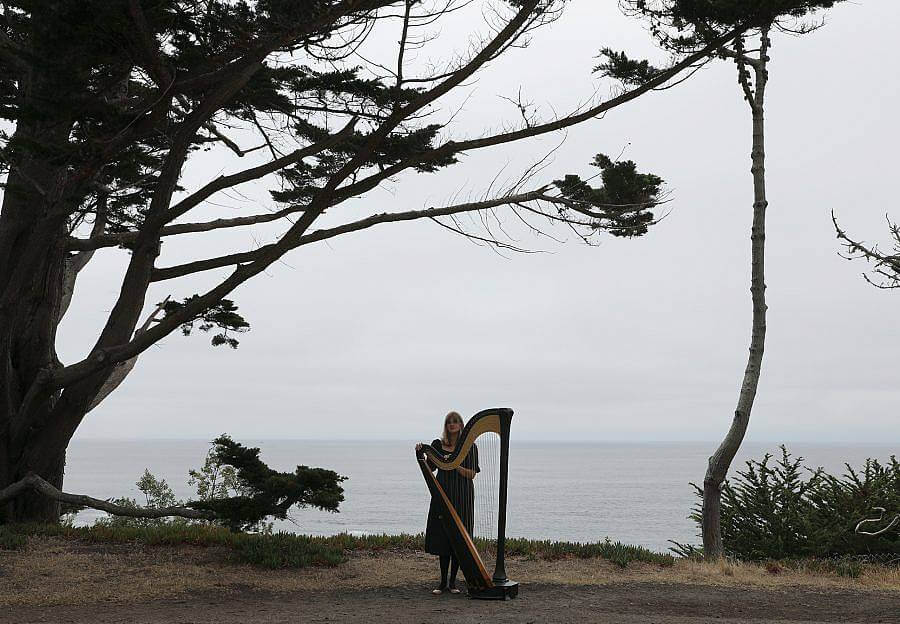 How do you experience nature?
I love going to the beach, I love hiking, but I don't consider myself to be sporty in any way. I like camping, but things I like are sitting around the fire, looking at the skies, hiking up to the top of the mountain, and seeing the view. As far as taking physical risks outdoor, I'm not into that haha. I like reading books, being quiet, and gazing, gazing at stuff. 
How do you approach titling your songs? 
I feel like the way that I title the songs, well my memory is a little bit shakey, the songs I write are ways to remember how I was feeling. A scrapbook, or time capsule. The titles are–even if they don't make sense to the listener– little inside jokes about something that happened before. For the listener, the song might be something totally different, so it doesn't matter if they know what the name is referring to. It's fun to come up with song titles, I write the title before I write the song. They become these mini-movies.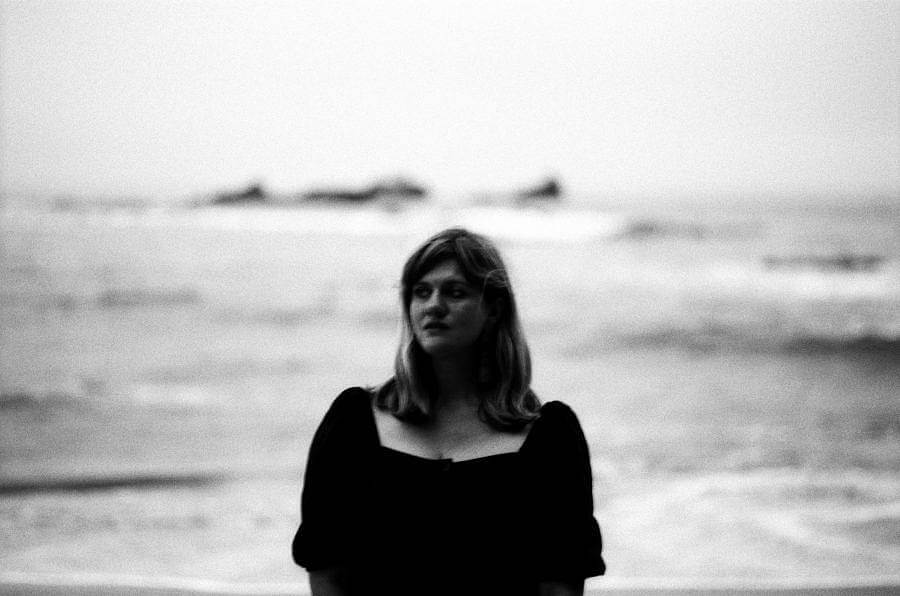 Speaking of movies, what is it like to score a soundtrack versus personal songwriting? 
I'm in the thick of writing a score for a documentary right now. It's the first real film I'm scoring. It feels different, The pieces that I'm writing are 1 minute, sometimes only 45 seconds long. Having to come up with an array of emotions in 45 seconds is challenging and fun. To come up with music that sounds good with the art, of a small moment in this young girls' life is special. She's a skateboarder, a young female skateboarder, going through all these competitions. 45 seconds can encompass her winning or losing a contest or the anxiety that comes from participating. It's fun to give up the feeling of writing about myself and to focus on writing about the subject of the film. 
How did you go about creating, "Oh Memory," with Julianna Barwick? 
We're super close friends. She did a remix for me of a song off Hundreds of Days. So we did the songs as a trade. Music for Music. "Now you play on my record!"
When she was ready I came over to her apartment. We spent the whole day just having fun and drinking wine. She played me the song, and it was of course very stunning. So I wrote a part for it. She's better at computer wizardry, and editing and all that. She put it all together. I think it turned out great. I think people liked it enough for us to feel inspired to make a duo record coming up soon.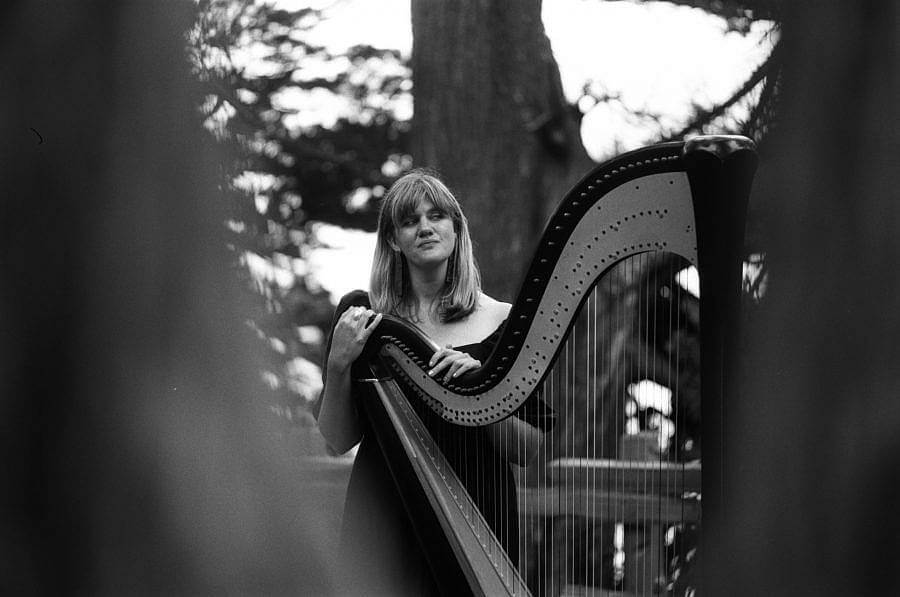 What are you listening to right now? 
I'd love to plug Walt McClements. Walt is a beautiful accordion player. He normally tours with Weyes Blood as her keyboard player. He plays accordion so beautifully, and he plays it through effects, so it is kind of droney and prismatic. I like the way he makes songs and thinks about music. He recently wrote a record,  A Hole in the Fence that he put out on the Chicago-based label American Dreams. 
Interview conducted and edited by Joan Roach.