Tell us about yourself, your background, and what you do.
Hi, I'm Malawitte, a performer, designer, makeup artist, dancer, and drag artist. I have always been a creative individual, expressing myself through my art and body. I grew up in a city in the north of France. When I was younger, I used to compete in ice skating, an experience that greatly inspired me in retrospect. We always adorned ourselves in the most glittery looks, with impeccable makeup and hair. Meanwhile, I spent a lot of time drawing, fostering a deep interest in fashion. After high school, I moved to Paris and enrolled in a fashion school to learn design and pattern making. During this period, I also delved into the realms of dance and makeup, gradually uncovering the art of drag. However, it was my time in New York during an internship that truly allowed me to understand myself better and fully embrace my persona. Later, I relocated to Milan to pursue my master's degree, where I came across an Instagram post about a contest for new queer artists. Participating and subsequently winning this contest propelled my presence in the scene, granting me the opportunity to perform at various events, including Milano Pride in June 2023. Having returned to Paris, my current aim is to continue developing my art. In addition, I am actively involved in designing clothes for my performances as well as for other artists and members of the queer community.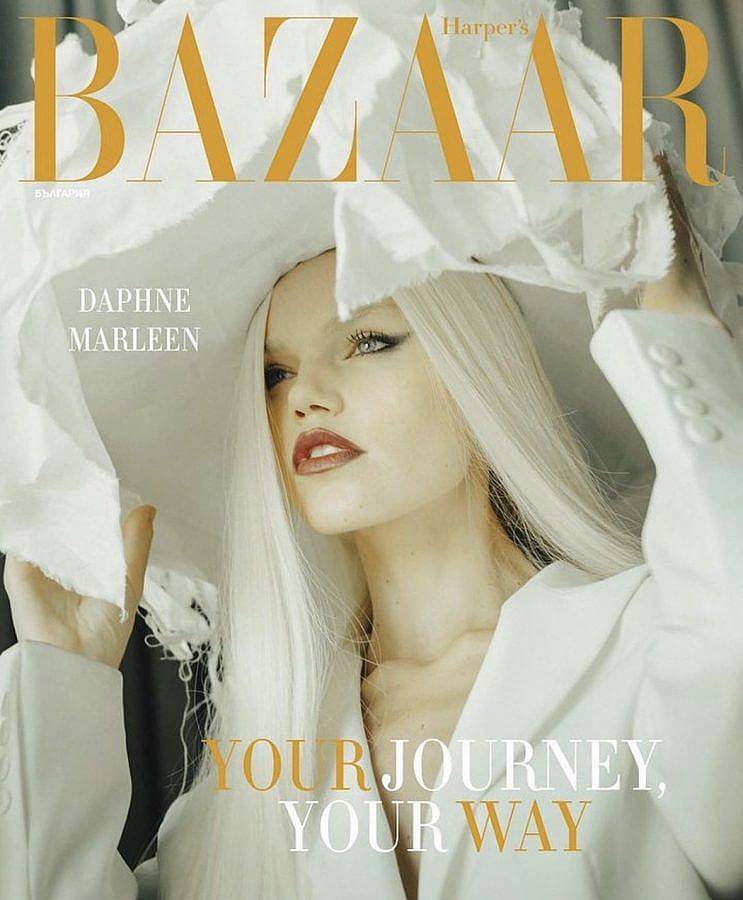 Who were some of your early influences?
While it might seem a little cliché, iconic women in pop music such as Madonna, Rihanna, Beyoncé, and Lady Gaga have had a significant influence on me. Their art is incredibly empowering and holds deep meaning for me. I aspire to achieve their level of success someday. Moreover, I admire their incredible stage presence and their ability to command the stage like no other. They possess a magnetic quality that I deeply respect, alongside their strong work ethic. I vividly remember creating full shows with outfits, wigs, and makeup in the confines of my bedroom. Their performances have the power to make you feel like a star.
Your costumes are ethereal, what goes into their construction, and what role do they play in the development of your stage persona?
First of all, thank you! They play a significant role in my art. When it comes to their construction, I begin by defining my concept and what I aim to evoke during my performance. Sometimes, I conceptualize the costume ideas even before selecting the song. However, if I come across a song first, I ensure that the look surpasses its essence. I have a fondness for dramatic reveals and feel that when I am on stage, I have the liberty to occupy as much space as necessary. As a result, I often opt for voluminous skirts, pants, and hats. However, considering my active dance moves on stage, including splits and various other maneuvers, I prioritize the ease of removal and the comfort to move freely underneath. This is where the technical aspect comes into play. For me, it's a creative challenge I absolutely adore. Each time I perform, I am able to brainstorm new costumes and fresh concepts, which remains one of the most thrilling aspects of my work. Creating that 'wow' effect for the audience is something I am passionate about, and I believe that crafting these high-fashion costumes is a crucial highlight of my performances.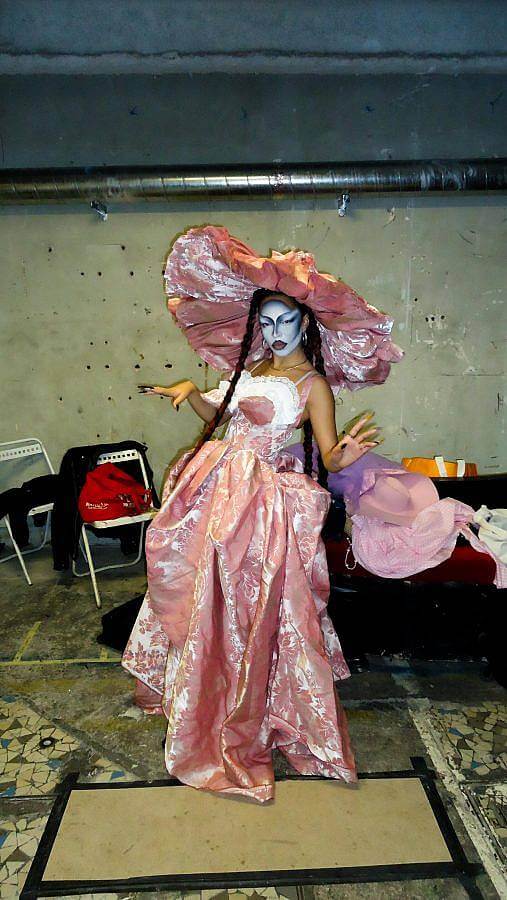 When did you decide you wanted to use movement to express your ideas?
It was about a year ago when I made the decision to use movement as a means to publicly express my ideas. While I had always danced and performed just for myself or for my friends, it was then that I chose to share it with the world, believing that actions speak louder than
words.
How would you describe your specific flavor of authenticity?
I would describe my unique authenticity as a reflection of my true self. Every aspect of my being, from my heart and soul to my creative expression on stage, is an extension of who I am. My passion drives everything I do, and I strive to share that passion with my audience, hoping to inspire and connect with them on a deeper level.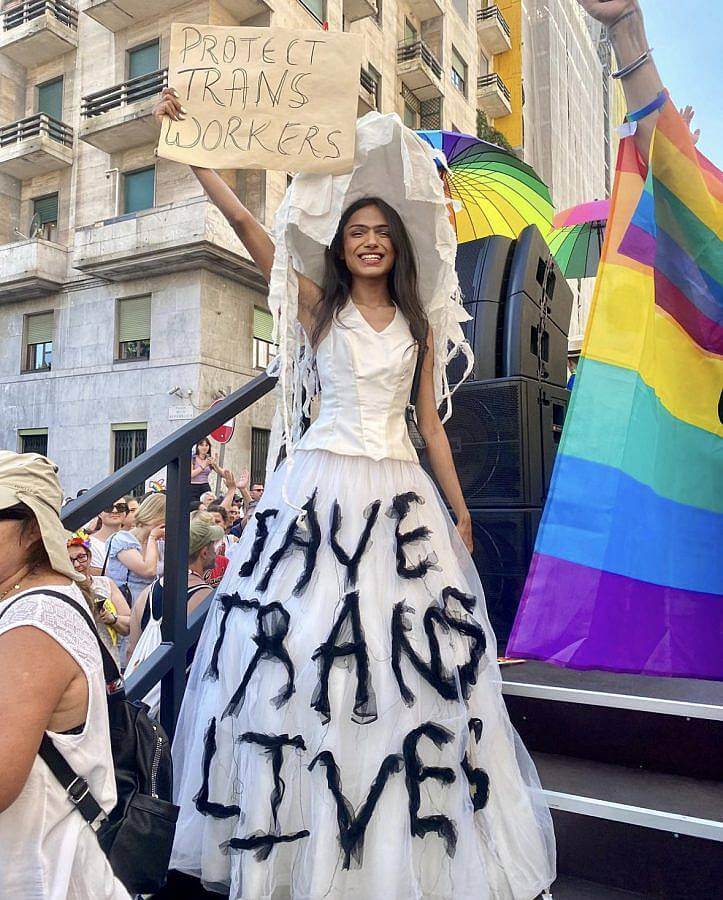 What do you want the viewer to walk away with after interacting with your work?
When people experience my performances, I want them to be gagged, whether it's by my dancing skills, my looks, or the overall spectacle. I want them to sing and dance along as if nobody's watching, feeling present, inspired, and empowered. Ultimately, I want them to feel good and happy after the show, carrying the energy I gave on stage back with them when they go home.
What is your favorite thing about living and performing in France?
One of the aspects I adore about living and performing in France is our rich culture, steeped in history and enriched with incredible music, fashion and art. When I perform, I love showcasing this cultural richness, especially after having experienced different cities like New York, Brussels, and Milan. Being in Paris allows me to pay homage to my roots, and the thriving drag scene here has provided ample opportunities for my growth.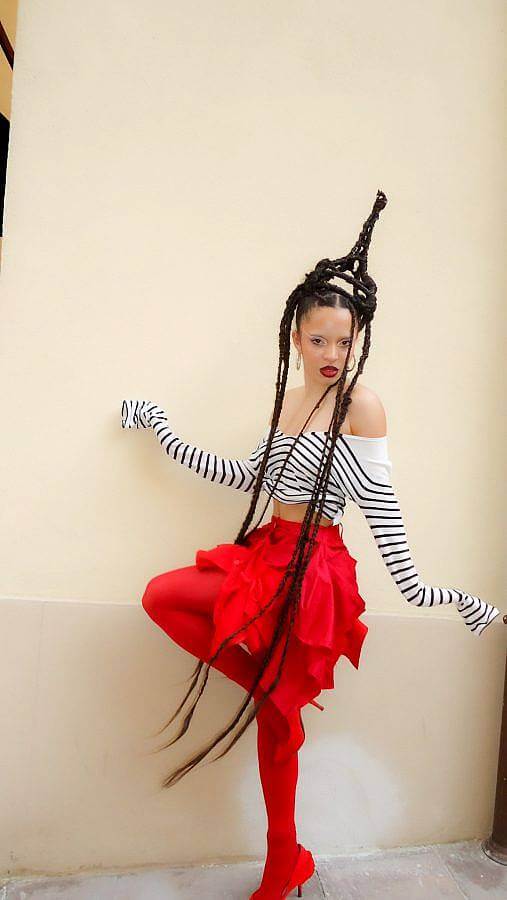 What are some of your daily rituals?
As for my daily rituals, I start my day by drinking a ginger shot. And I think it has been working, it makes me feel good and ready to tackle the day. Additionally, I make sure to dance every day, even when I'm not in the best mood. It's a cathartic practice that helps me express my emotions, regardless of how I feel. I highly recommend it!
What has excited or interested you lately?
Recently, I've been particularly enthusiastic about the ballroom scene in Paris. I have started training for the runway category and fashion killah. While it has always been an exciting aspect of my life, I have recently delved deeper into it, actively participating in various ballroom events.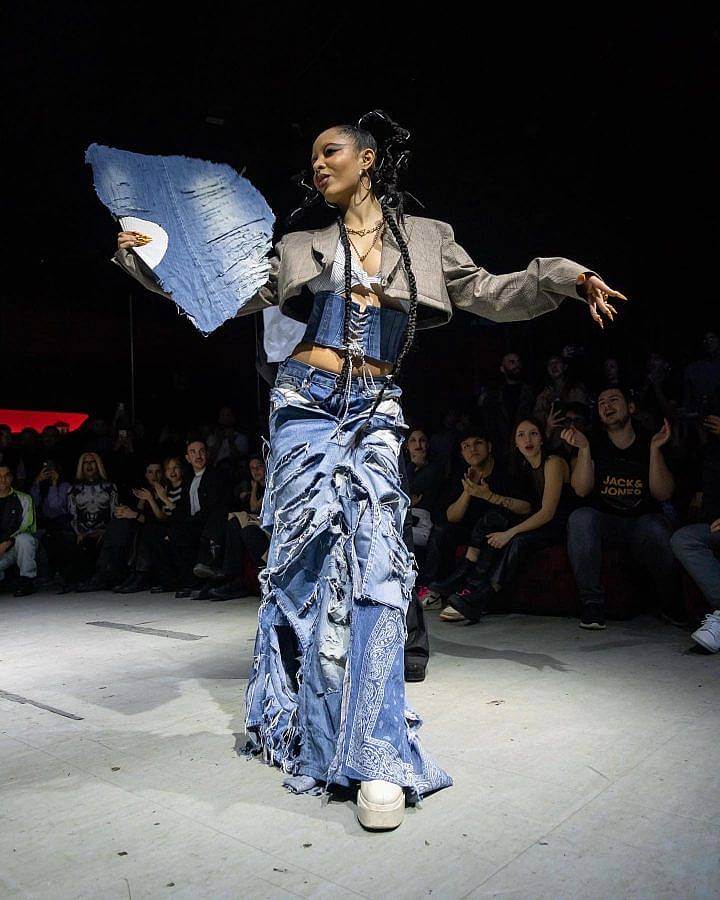 Which mistakes have you made that turned into your biggest lessons?
One mistake I made in the past was not following my heart for too long. Realizing that I wasn't pursuing what I truly loved pushed me to make a change. Now, I have found the determination to pursue my dreams wholeheartedly. My lesson to anyone would be to always listen to yourself, your heart, and to follow your passion.
Interview conducted and edited by Wonu Balogun.