Tell us a little bit about yourself and what you do.  Hello, I am Maja, I love to laugh, to wear pink glasses and I adore painting! There is always a party in my head. I try to put on the canvas all those happy, cheerful, lovely, dramatic, sad, and hurtful situations. The things I paint are actually my diary – taking notes of daily activities, the place where I live and people that surround me. I keep my diary in, for me, the most approachable way – on the computer with MS Paint and after that I do the same screen painting in a more traditional way, using oil on canvas.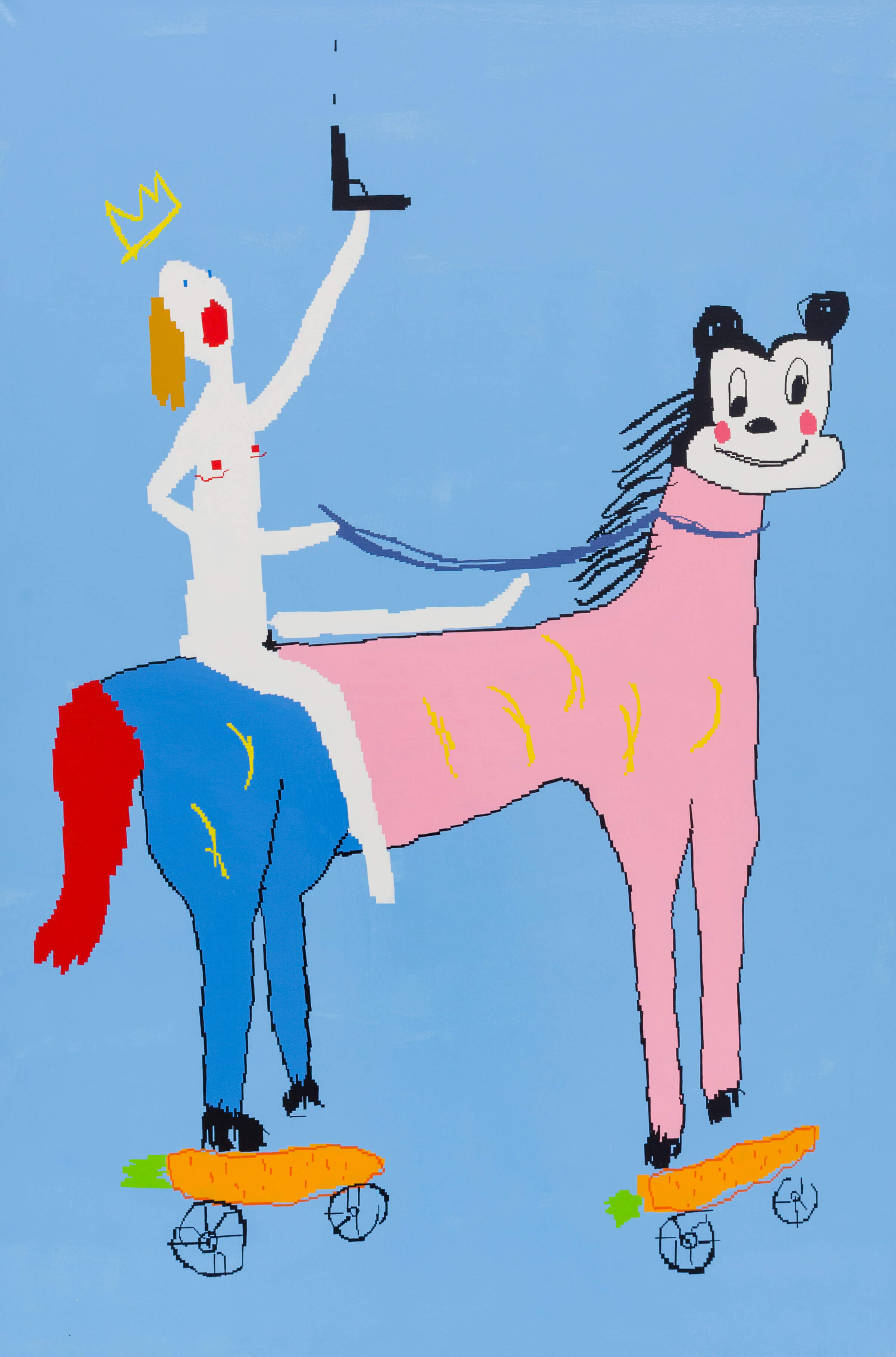 What are some recent, upcoming or current projects you are working on?  I have recently opened an exhibition in Belgrade with my colleague Andrea Dramicanin who I have been working with for three years now. The exhibition, called I can't be what you need, is a mutual installation. I like cooperating with her since we are very different and keep experimenting together over and over again. I am also working on some new pieces. To be precise, I am experimenting with something between sculpture and painting. I am slowly preparing for the exhibitions which will be held next year. One is at Dio Horia contemporary art platform on the island of Mykonos, and the other one is  the 57th October Art Salon Belgrade. I work a lot and who knows what nice things will happen next.
What is one of the bigger challenges you and/or other artists are struggling with these days-and how do you see it developing?  The fact that we live in a digital world and everything has moved to an online platform is the biggest challenge for every professional and new idea maker. It is not enough just to approach your work carefully, come to the inspiration, have the joy in working and of course, the results, but also to put it under the light of public in a good way. I think that social media, especially Instagram, gathers us artists and recommends us to the right address. It causes you to be your own representative on the market. Some galleries and for me, respectful people with credibility have reached out to me via Instagram and other similar online platforms. So, the challenge is to be your own best recommendation.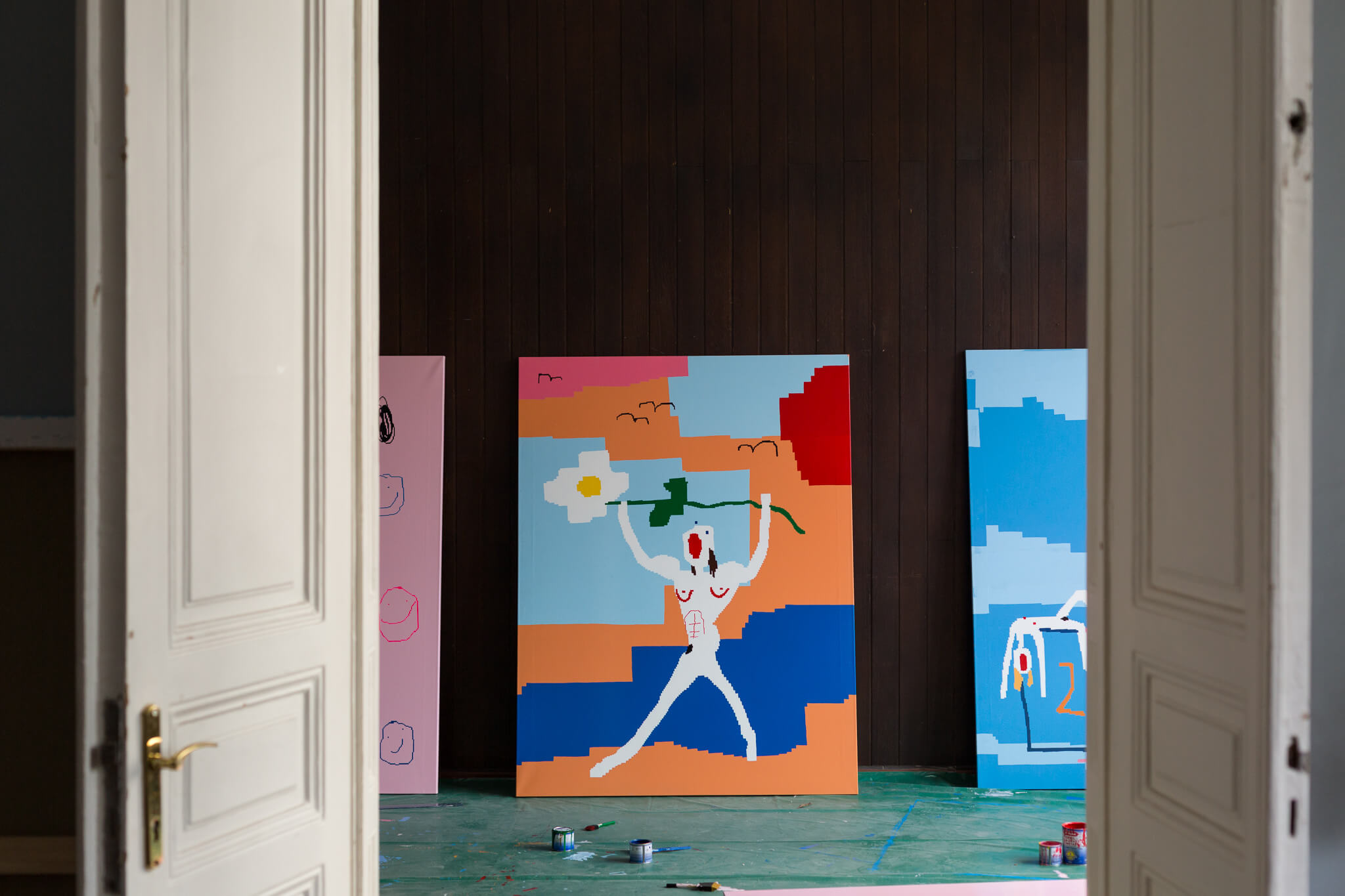 If you had to explain your work to a stranger, what would you say?  That I have the the most beautiful and enjoyable job in the world. Actually, I would invite them to my studio to see the paintings in person. They would be thrilled.
What was the last exhibition you saw that stuck out to you?  The exhibition of Bosnian artist stated in Belgrade, Emir Sehanovic, and of course, I have to mention my journey to New York and the exhibition that blew me away – Mark Lackley's Containers and Their Drivers at MOMA PS1.
What artists are you interested in right now?  I adore David Shrigley, his pieces of work and jokes always blow me away! I am a big fan of Misaki Kavai and I am very happy that we exhibited together at The Hole gallery last year at the group exhibition Booby Trap. I have recently discovered a Hungarian artist Botond Keresztesi whose work is follows my aesthetics very closely.
What aspect of your paintings do you find the most exciting? First of all, the drawing in MS Paint, where all my sketches begin. As I mentioned before, I try to present different kinds of situations in  the most bizarre possible way, and the funniest so I can make myself laugh at the end. And I manage to do that. My art offers me that opportunity and I love it. There is also the challenge of putting those small screen drawings on the canvas, mostly large dimensions without any tapes or stencils, only using my hands.
You have incorporated neon into some recent work. What was the motivation behind this? Are there any other technologies you are eager to experiment with?  I simply adore neon lights on cafes, buildings and casinos, wherever they are. I have always wanted to do some work with neon. But considering the fact that I have a lot of programs for drawing which have that neon tool, I started using it in my work. That is how I made a decision about it.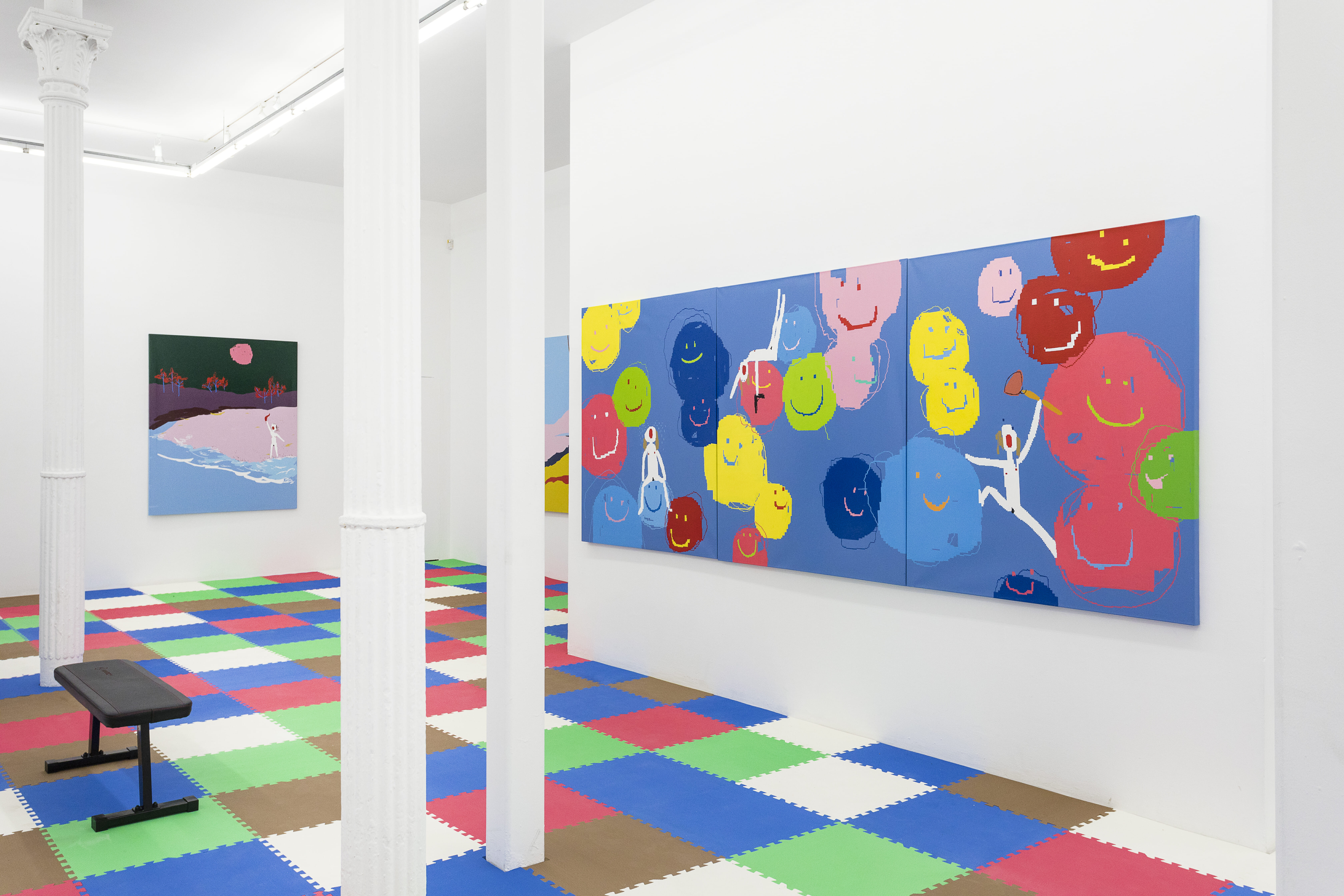 What is your favorite thing about Belgrade?  "Whoever had the luck to wake up in Belgrade this morning could consider that for today, he/she has achieved enough in his/her life. Any further insisting on something more, would not be modest." This is how our great children's poet talked about my city and I agree with him.
How has living and working in Serbia influenced your practice?  Very. People from the Balkans are witty. So many wars and crises but on the other hand so much laughter and so many jokes on our account. Actually, my paintings have this certain reflection on people, exclusively when they make me excited and smile.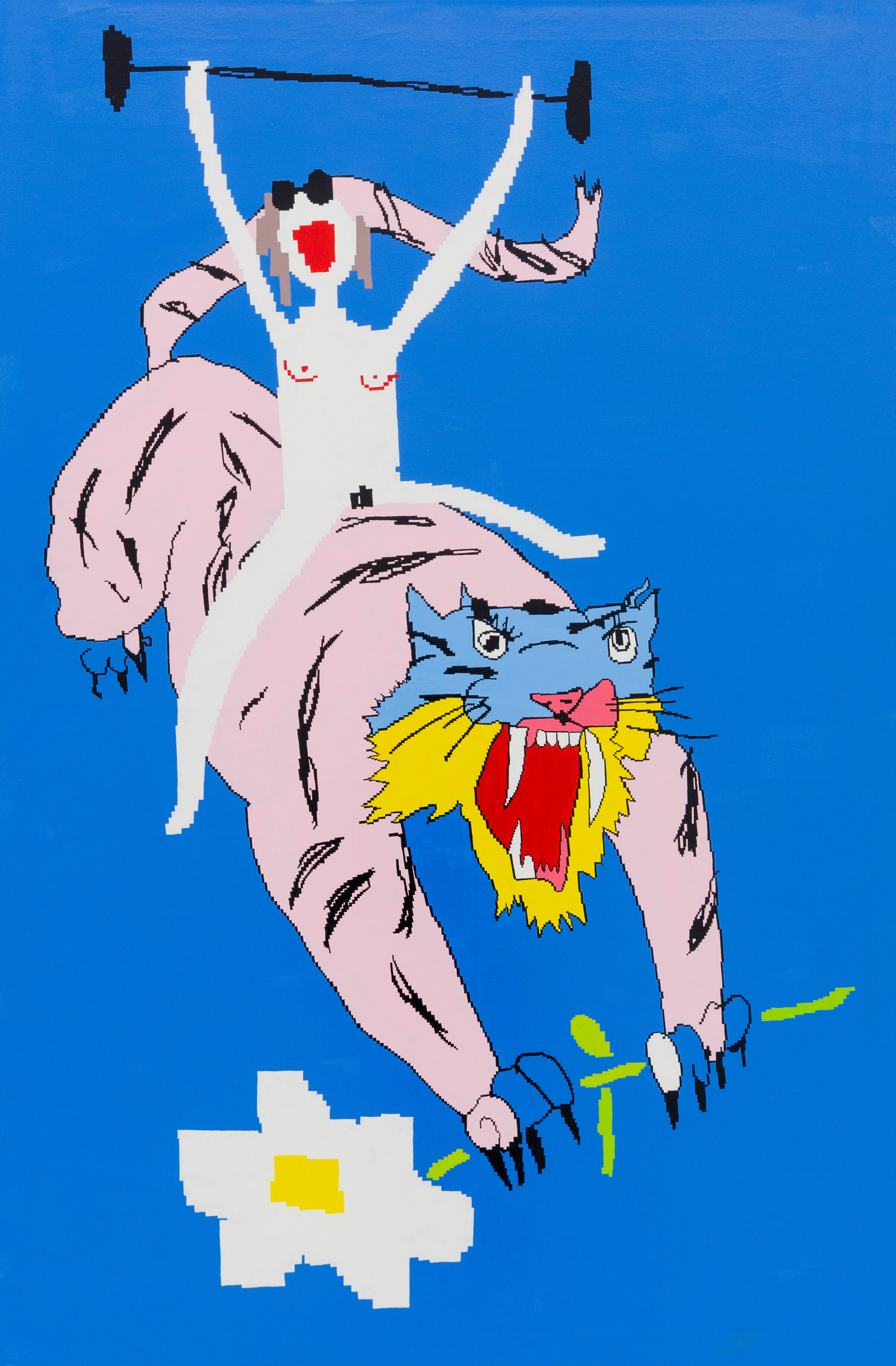 Describe your current studio or workspace.  Months ago, I moved to my new space on the top of a building on my favorite street in Belgrade, Vuk Karadzic Street. The space is big enough to put four to five canvases on the floor. Since I work with oil enamel colors that have to be dried on a flat surface, I coordinate more paintings at the same time working on the floor.
What do you do when you're not working on your art?  I try to spend most of my time at the studio during the day. On weekends, when I don't paint, I teach at a private school of painting. I teach painting, drawing and the introduction into art history children aged 6-17. The kids are fun to work with; direct, imaginative and very inspiring. I enjoy working with them and I will admit, I also learn from them over and over again.
Can you share one of the best or worst reactions you have gotten as a result of your work?  I rarely explain what I wanted to show with my work for a simple reason, I find it more interesting to see how people react on the situations in which I put my white little girl. I heard some amusing and good interpretations. But my favorite is definitely the one when an elegant, old lady started looking at my painting saying that they were all aliens. She laughed for a long time and then added that it was interesting and funny at the same time that the alien "peed" on the girl and she enjoyed it. She kept laughing. At the end she thanked me for making her day more beautiful.