Tell us a little bit about yourself and what you do. I'm a slave to fashion and a lover of all things art for as long as I can remember. I thought that going into architecture was close enough to satisfy but I found myself wishing I could indulge more into the aforementioned worlds. Two and a half years ago I started exploring the intersections between art and fashion through photographing myself alongside art styled in an inspired pairing, I would then post the imagery onto my website Pari Dust and Instagram. I became obsessed and it grew into something bigger which I am now able to pursue full time. 
Top 3 favorite or most visited websites and why?
theimagist.com — razor sharp cultural musings by Wayne Sterling, the founder of models.com
vogue.com/fashion-shows/ — encyclopedic reference of runway shows by season, my bible
astrologyzone (app) — Susan Miller's integral daily and monthly forecast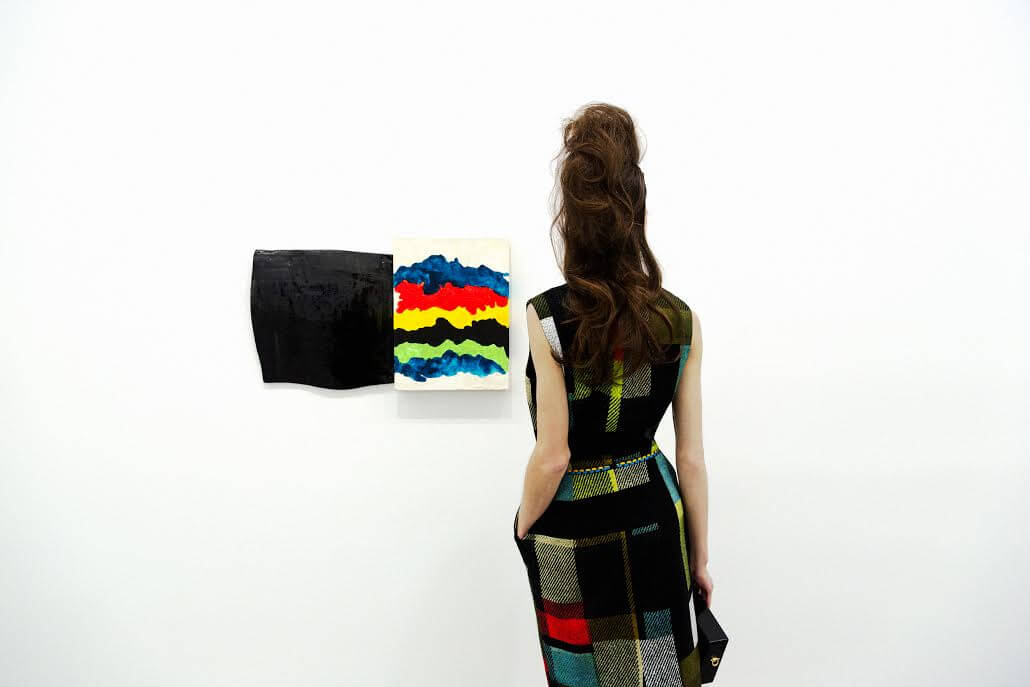 How has living in New York affected your work? New York City historically is a promised land for creatives. The density and the way each neighborhood is characterized by a certain type allows you to find your people and grow whatever your endeavor may be. The art galleries, museums, artist studios are an endless resource for me; I am constantly surrounded by interesting and admirable people; I feed off of the energy.
What kinds of things are influencing your work right now? The idea of being present, what characterizes a true experience. The nature of this moment in time is that everyone is viewing the world through the screen of their phone, ways we engage with others and the world around us is changing. How do we embrace this idea and use it as a device for creating a layered experience.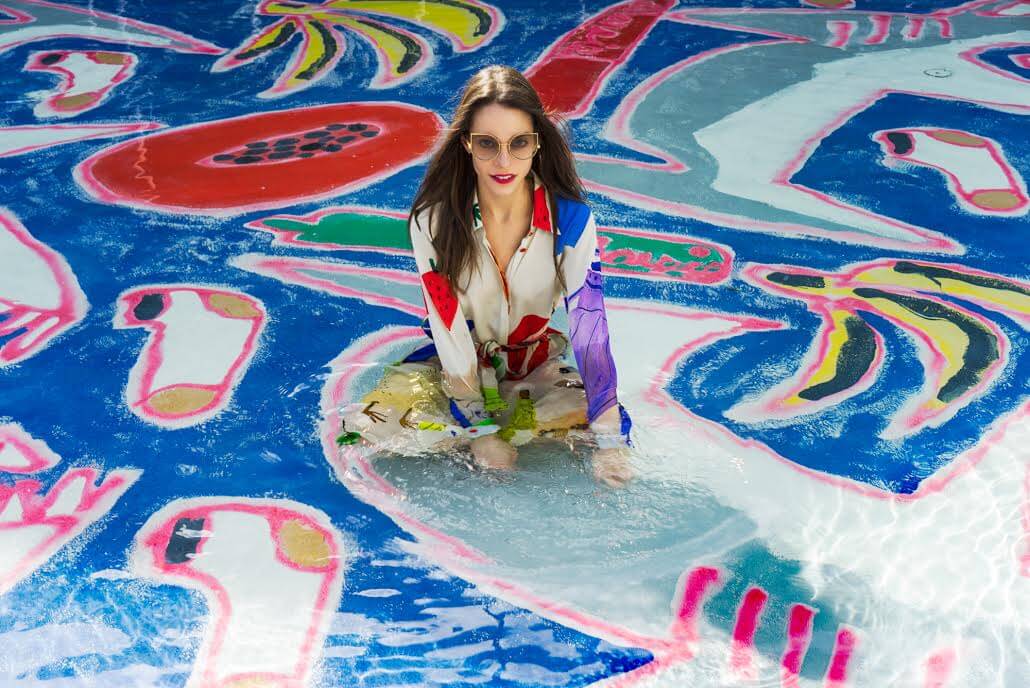 What are some recent, upcoming or current projects you are working on? I'm in the process of experimenting with digital collage for my website. I'm also going to have a column in the quarterly magazine Cultured which revolves around the idea of a contemporary time capsule. I have upcoming collaborations with a hair brand and a skincare brand. 
What was your first paying job? The Gap.
Describe your current studio or workspace. Monastic minimalism minus the clothing rack.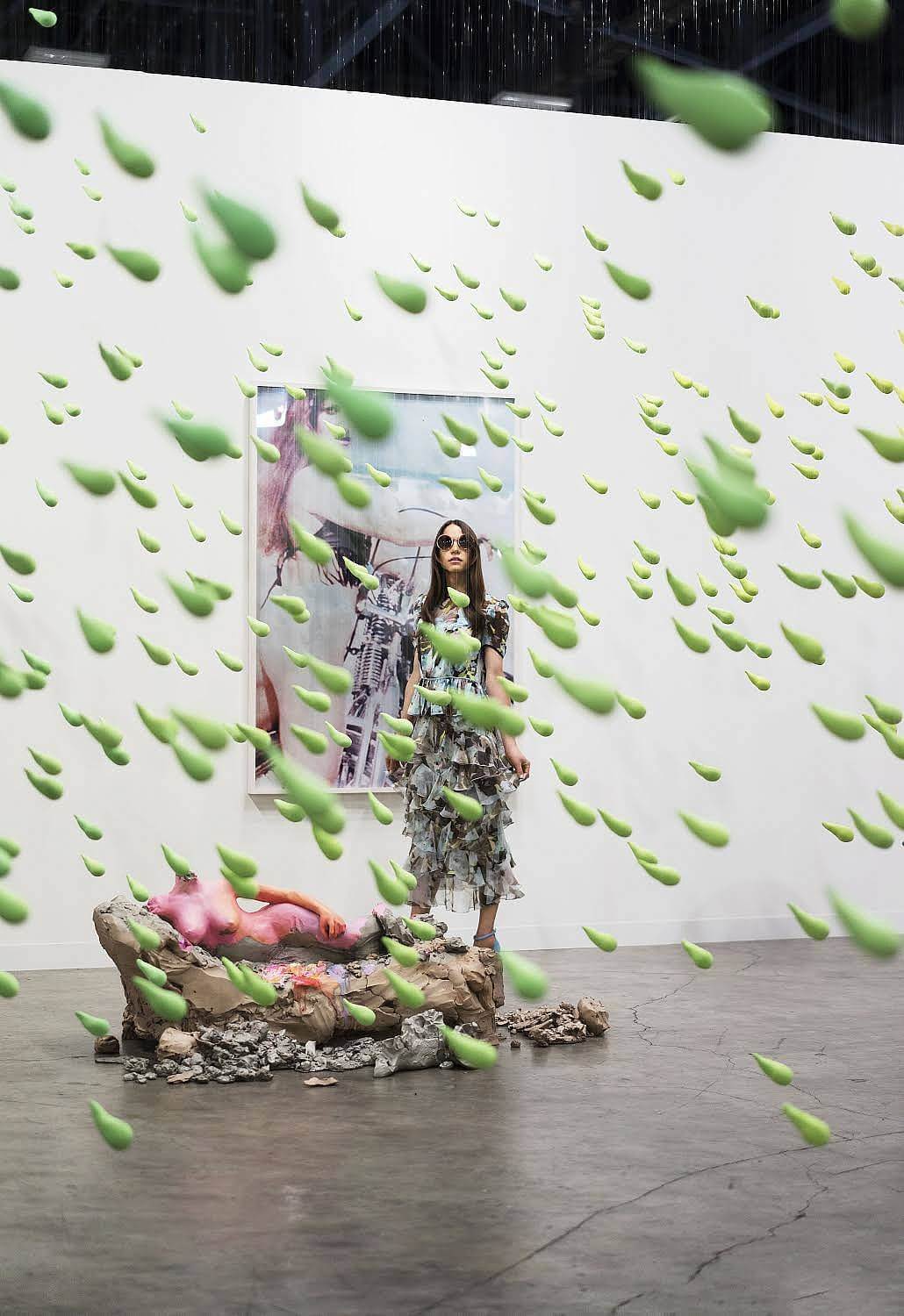 What do you want a viewer to walk away with after experiencing your work? I want to ignite the process of discovery in others, to encourage experimentation, to break down conventional thought patterns through odd associations. 
What were you like in high school? A caged animal, my parents were very protective. 
Favorite place to shop? Depends on my mood, Dover Street and Maryam Nassir Zadeh in New York, Just One Eye in LA, The Webster in Miami. 
Can you share one of the best or worst reactions you have gotten as a result of your work? Josep Font, the creative director of Delpozo complimented me on my work during the last New York fashion week. He's one of my favorite designers so I was awe struck.