Tell us a little bit about yourself and what you do. AE: I'm Andie Enomoto, I'm 24 and I was born and raised in Honolulu, Hawaii. I never originally intended to be a part of a collaborative design duo, or to start a company right after graduating from Parsons, but it was hands down the best thing that the universe has aligned for me. Each day as a designer and company co-owner brings new opportunities to learn and create with my best friend, and I couldn't ask for anything more out of life.
TK: I'm Taylor Kaclik and I'm also 24. I grew up in a small town called Mars, north of the city of Pittsburgh in Pennsylvania. It was a big adjustment for me to move to New York, but this city breathes so much creativity, there really is a space for every type of human here. Attending Parsons has been one of the best decisions I've ever made. I truly think the universe brought Andie and I together. We grew up on opposite sides of the country, but now, I couldn't imagine my life without her. Where were you for the first 18 years of my life, Andie?!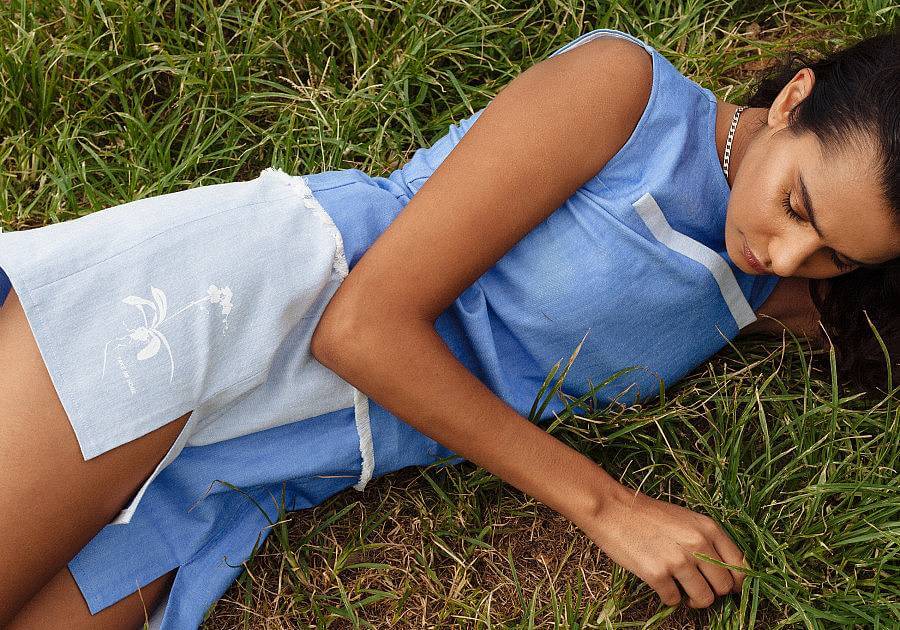 What are some recent, upcoming or current projects you are working on? We're in the constant flow of overlapping processes – executing and creating, beginning and ending chapters simultaneously. We recently completed our SS17 Collection and shot our lookbook with one of our favorite photographers, Nikki Krecicki. The day we shoot the lookbook is always one of the most exciting parts of the process, you have this great team who is amazing at what they do, and you just get to see all of your hard work become part of this collaborative team vision.
We're also in the process of finishing up our FW16 Production which will go into stores in October. Upcoming projects include growing our e-commerce and online presence. We're really looking forward to continuing to create a direct connection with our global community through our Online Store and website. And we'll soon begin the designing process all over again for FW17!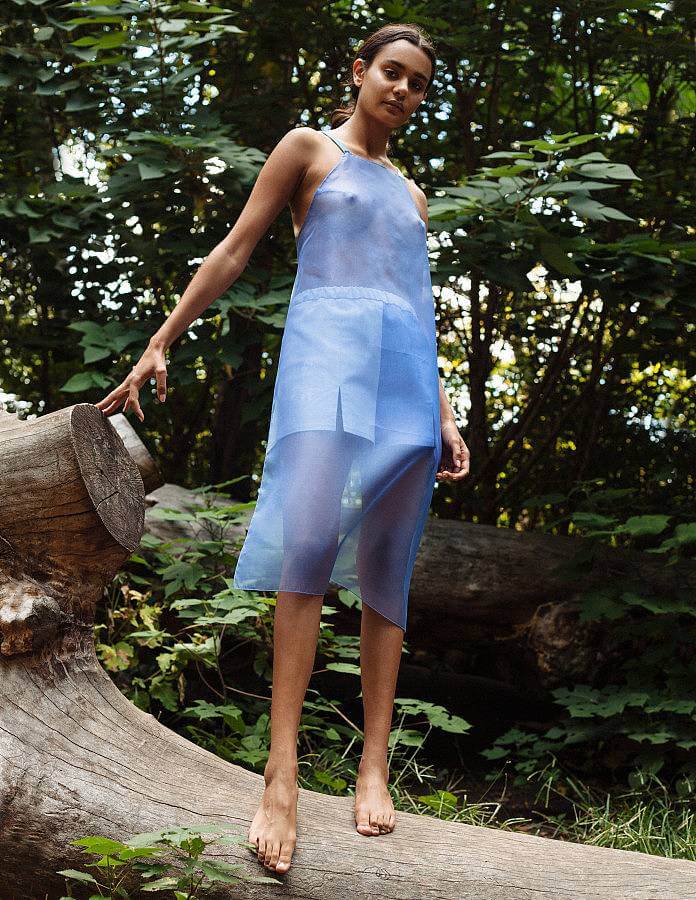 How did your interest in fashion begin? TK: When I was younger, my grandma used to watch my brother and I while our parents were at work. One day I discovered this really old box of barbie dolls in her basement. They were the ones my mom and her sisters grew up with, so the outfits were super vintage and pretty beat up from going through so many years of use. I would "design" the barbies new outfits out of tissues and masking tape.. Wow. My grandma was actually a seamstress, so once I got a little bit older, (and after she was tired of cleaning up tiny scraps of tissues) she started teaching me how to sew. I used to make micro outfits for the dolls out of the fabric headers she would bring home from the fabric store. Imagine a lot of brocade… so much brocade. From there, it kind of became our thing to work on small projects together. One of the first projects we made was a side sling bag. I insisted it to be in zebra faux-fur and it had a velcro top closure, I will never forget it. Let's just say I'm really glad how far I've come..
AE: I think my love for Fashion began by my parents providing me with the freedom to dress myself at a really young age. I would wear the wackiest outfits, my aunty actually told my mom to get me tested for color-blindness because she thought my decisions were so outrageous! I am so grateful for the support my mom and dad gave me and that they advocated for me to express myself even when it wasn't easy. I don't know if I can call a childhood and adolescence of mismatched socks and rainbow outfits "Fashion", but that grew into my love for how a garment could make you feel different and special.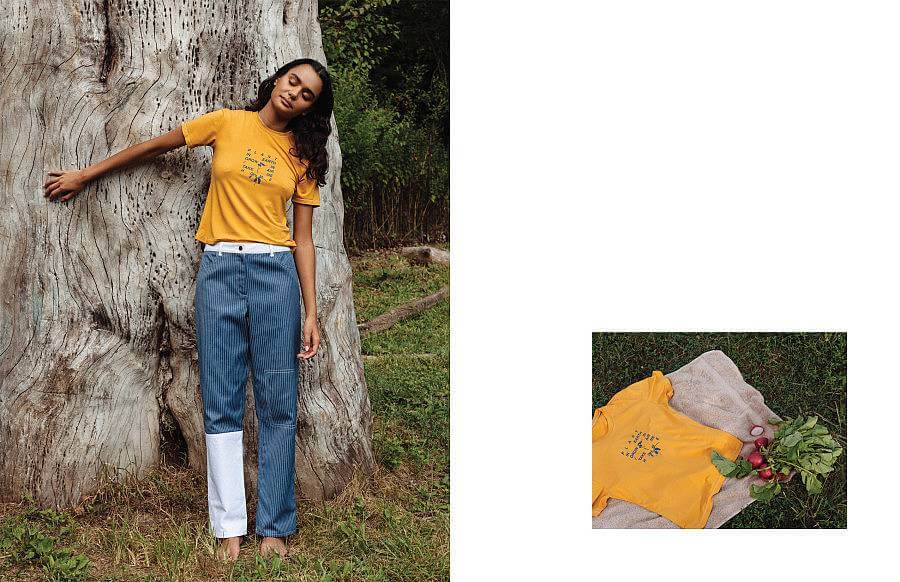 What materials do you use in your work and what is your process like? We have a very process driven approach, which is definitely a product of designing as a pair. We don't really have specific roles and so we just try to keep the space for communication and creativity really open. The most immersive version of our collaboration has come from being reactive to each others ideas. We'll often flesh out and vocalize what we each want to see in the overall vision, and then we'll come together to figure out how to visually communicate that through the lense of our brand. As for materials, we don't really stick to one type in our collections, we love to experiment and tend to use a wide range. We're all about utilizing opposites to create a dynamic take on balance.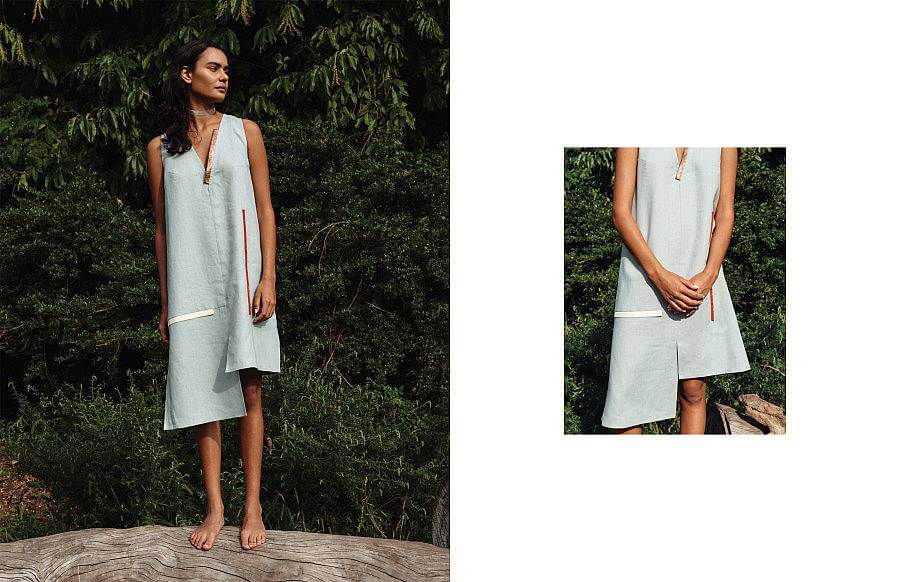 What artists or designers are you interested in right now? We're really inspired by the work of Milan based design duo, Atelier Biagetti; Swedish designer Erik Olovsson, the founder of Studio E.O; and Belgian contemporary artist, Ann Veronica Janssens. We're also huge fans of We Should Do It All (WSDIA), a contemporary design studio in Brooklyn owned by Jonathan Jackson and Sarah Nelson Jackson. We are so inspired by their philosophy and approach to integrated multi-practice design and the quality at which they nurture their creative community and execute their projects.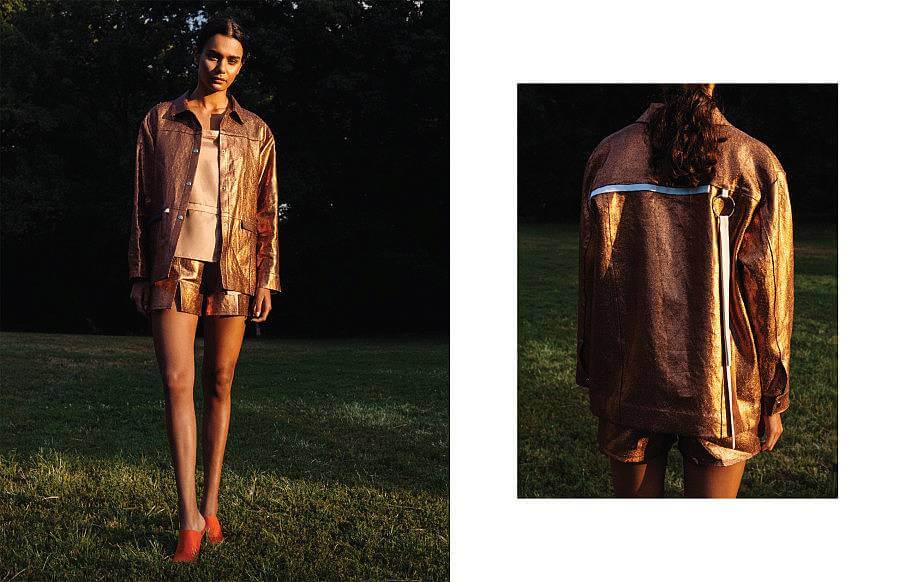 Favorite Brooklyn hangouts? TK: Anywhere in Bushwick, we really love our neighborhood. We don't hangout in one place too long, we're always exploring new places and we love to stay on the move.
AE: I love sitting outside Bushwick Bakery with some iced coffee on a nice day or biking around to check out places I haven't been to. Taylor and I live together in BK and we love having people over. We just had a BBQ with friends and it was the best, I just love spending time catching up with friends and having a good time.
What is your snack/beverage of choice when working in your studio? TK: Apples, I eat about 2 every day. I always have one with me.. There's probably one in my bag right now, actually.
AE: Buddha Bowl Popcorn and Snap Pea Crisps! As for beverages I drink a lot of water and coffee.
TK: Coffee and water for me too! If we could set up an IV drip for both of those, I think we would be pretty happy campers.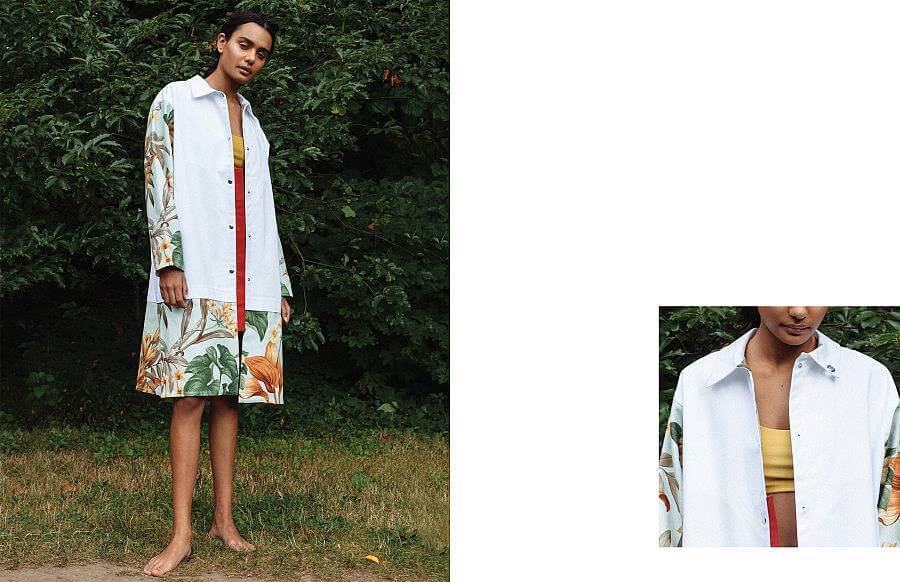 What are you really excited about right now? We draw a lot of inspiration from our friends and peers, so it's really exciting to see everyone evolving their creative practice and themselves as individuals. When everyone you surround yourself with is hyper-focused on developing their skills and moving forward, it breeds such a high level of energy. It feels really empowering and humbling to be immersed in a community of hard working and passionate people.
There are a lot of creative people advocating for more diversity in their industries which is necessary and very exciting. We hope creators of visual media continue to produce positive inclusion or exposure for a wider range of people in a genuine manner.
If you hadn't become a designer what do you think you'd be doing? TK: Honestly, I think I'd be a bodybuilder haha. I'm pretty competitive and I've always had this idea in my head that at some point in my life I want to do a fitness competition. Maybe I wouldn't take it as far as being an actual bodybuilder, but probably something along the lines of health or fitness.
AE: Something to combine my love for dogs, art, and plants! I'd love to create a positive space filled with nature for people to connect with each other, express their creativity and chill with their dogs. Maybe it could be a hot spot hangout for bodybuilders? I would hope in this alternate universe that I would still get to see Taylor every day!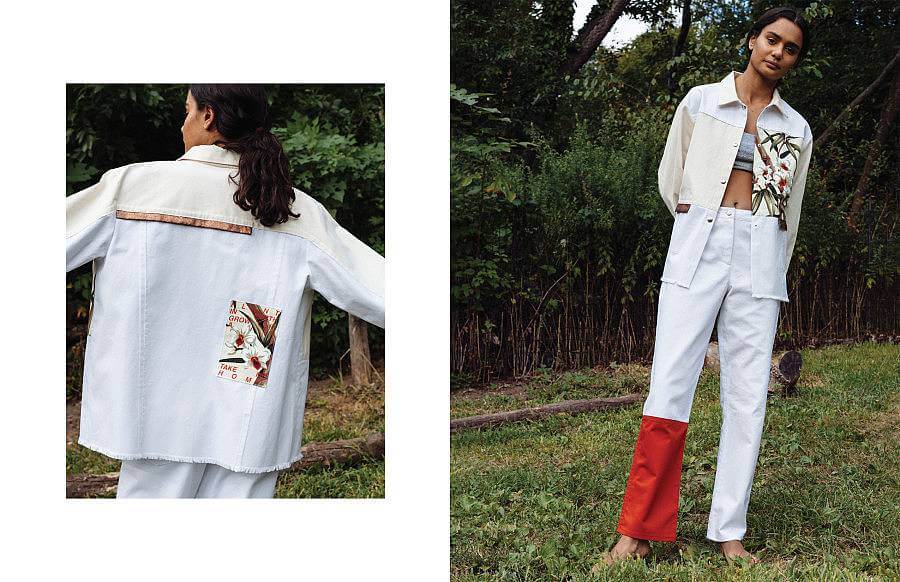 What have you been listening to lately? TK: I let Andie choose the music, I somehow always manage to find the weirdest playlists! We both have a really wide range of music taste.
AE: She does! I've been listening to some 70's dance music / disco when I get ready in the morning, it helps to put me in a good mood. In the studio we play my "liked" stream of songs on Soundcloud, TÂCHES, Star Slinger, Lucian, and HONNE are some favorites on there. I've also been listening to a bunch of full albums recently – Kartell, Blood Orange, and Frank Ocean to name a few.