Tell us a bit about yourself and what you do.
I'm a 27 year old artist based in Naarm / Melbourne, Australia. I studied my bachelor (Honours) of fine arts at the Victorian College of the Arts in 2018. I predominately work with sculpture. I often use techniques that are commonly used within the realm of cinema, special FX prosthetics and prop making. My work often contains fantasy aesthetics, and act as surreal and uncanny glimpses of a reality that feels familiar but alien.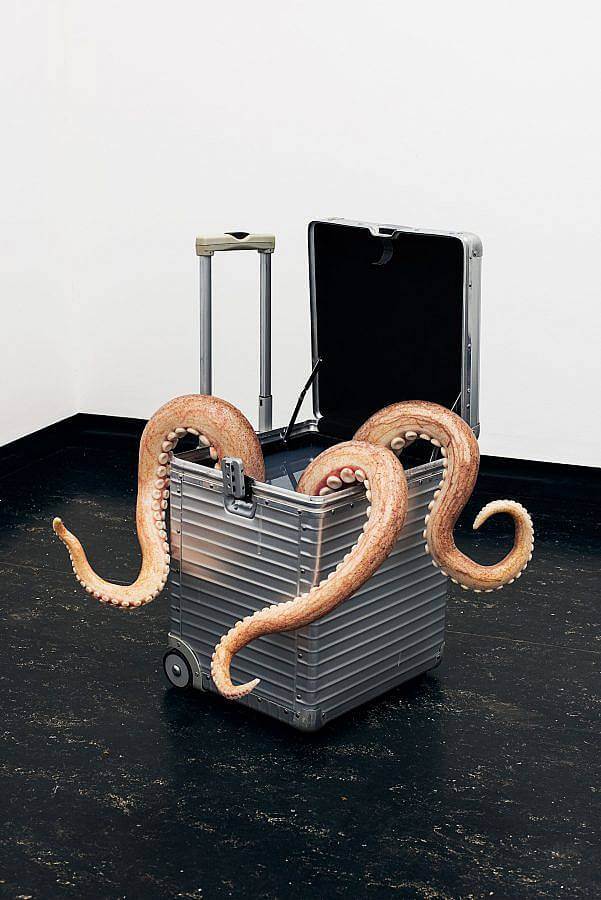 How did art become part of your life?
It's a cliche to say that art has always been part of my life but it is true. I have always been a maker. I remember building sculptures out of cardboard and paper and painting. I was constantly re-watching films such as lord of the rings and anything in the sci-fi/ fantasy genre. I guess later on in my art practice I have heavily leaned into this interest and embraced it instead of fighting against it. I started art school at the age of 18, during this time I started to contextualize what I was doing, and became immersed within the Melbourne Art scene.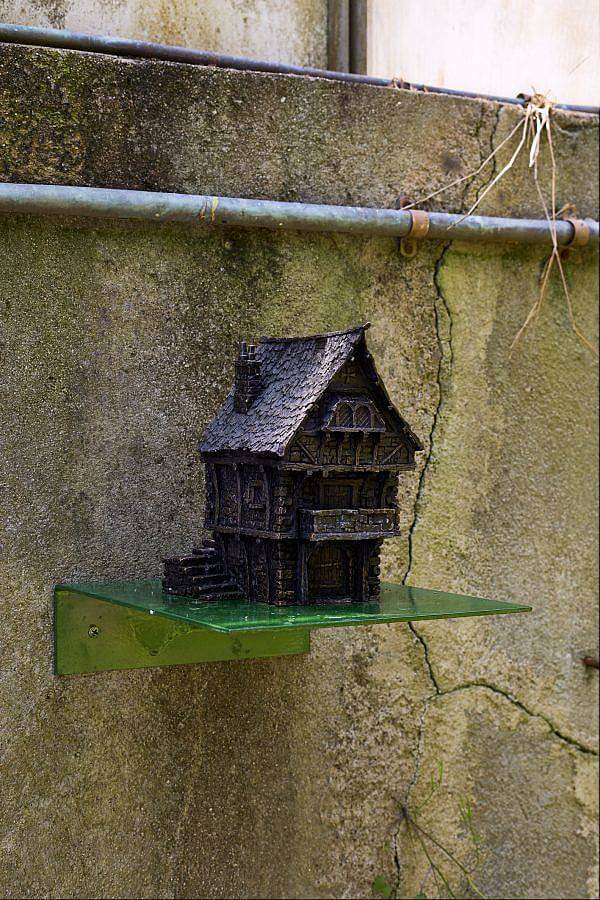 What is your driving force?
Desire to actualize ideas through the process of making. Most of the time when I have an idea it's like this burning desire to execute it. To pursue it to its final outcome. I want to interrogate what it can be and what it is until it reveals itself through the process of making and thinking.
What do you think defines contemporary sculpture, and how do you feel your work fits within that?
I think it's something that can't be defined entirely and what defines contemporary sculpture is always constantly in a state of flux. However, For me I do think that successful contemporary sculpture at the moment uses new technologies and focuses around modern day concerns and ideas. It is less about making sculpture for the sake of making a sculpture. I think the ones that are constantly redefining what contemporary sculpture is, are always turning it on its own head. They push the boundaries and through this create new dialogues.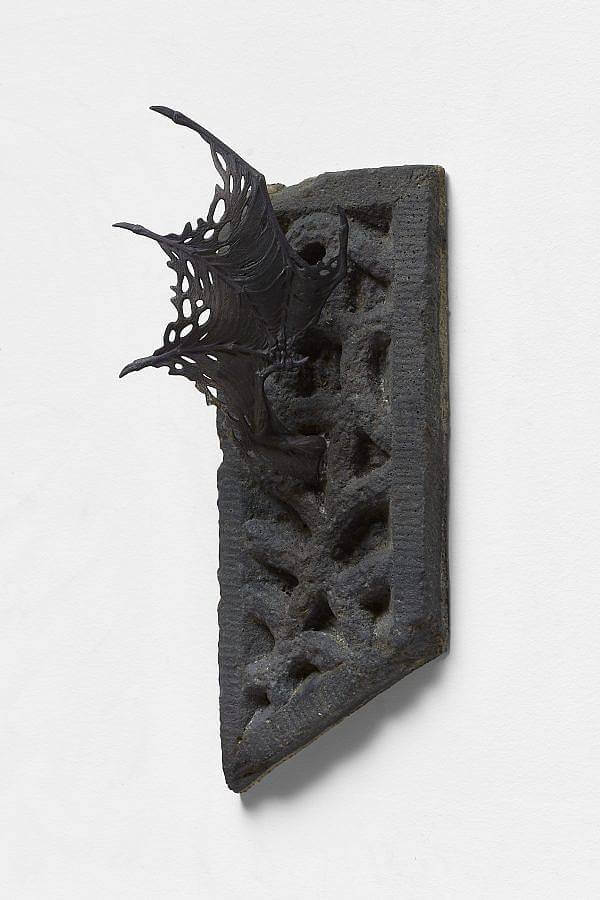 What do you collect?
I have collected many things over my life. From car parts, vinyl records, small miniature figurines. But, I feel like the thing I collect the most is mainly just strange objects, figurines or even weird jewelery pieces that sit in my studio. They act as a form of art material. Anything is up for grabs in the studio as material. Although I usually sit with these things for quite some time. I'm not sure what attracts me to some of the objects I collect but sometimes they end up in my work.
How did you get into foundry work, and can you talk about your cast bronze houses?
I first learnt the process of loss wax casting during my time at the Victorian College of the Arts. After art school I started going to Mal Woods Foundry in Melbourne. The cast bronze house series 'Hearth' are made through loss wax casting. Although they are fantasy, Medieval Tudor style homes. I like to speculate about how the interior of these houses would be. Because we are only ever allowed access to the facade. I like to imagine that in their world their interiors would be hyper-modern. Le Corbusier chairs in the lounge room, etc.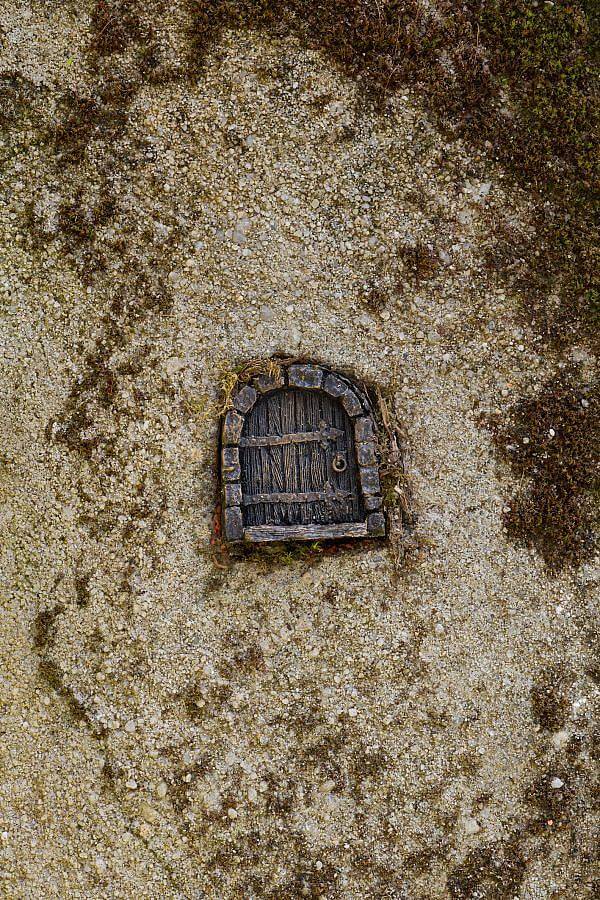 What is the arts scene in Melbourne like? What would you change about it?
The Melbourne art scene is somewhat of a hidden gem. We have two sides to it we have the glitz and the grit. We have the glitzy white cube galleries that have fluorescent lighting that would send you blind for days, and we also have the gritty DIY project spaces and artist run initiatives. That live down inner city bluestone lane ways in the backyards of share houses and within the impermanent outdoor settings. It has it's own sort of gritty but glitzy, grunge-punk vibe that seems to be distinctly 'Melbourne'. We have lots of extremely talented artists who make incredible work. It is a community that I am very proud to be apart of. The one thing I would change about it is peoples perspective of Australian artists being too far from the rest of the art world to be included or shown globally. Because They're missing out on some absolute gems.
How do you feel about public sculpture?
I personally feel that it is quite a challenging thing to execute. There are concerns you have to consider when making a public artwork that you don't usually think about because the general consensus in the gallery is 'do not touch'. But in the public realm things do get touched, vandalised and climbed on, so if you need a work to permanent they are all things to consider when making. For example when I made 'trial of the fool' for the town of Beechworth in Victoria I was considering to make a fake fibreglass rock because fibreglass is lighter than a real rock to transport. But I knew that it would get damaged so I chose to use a one tonne piece of rock. A common thing you hear from the general public is that it is a waste of the tax payers money and other negatives. I like to think that a good public artwork is a hated one. It is like the more public criticism it receives the more successful it has become.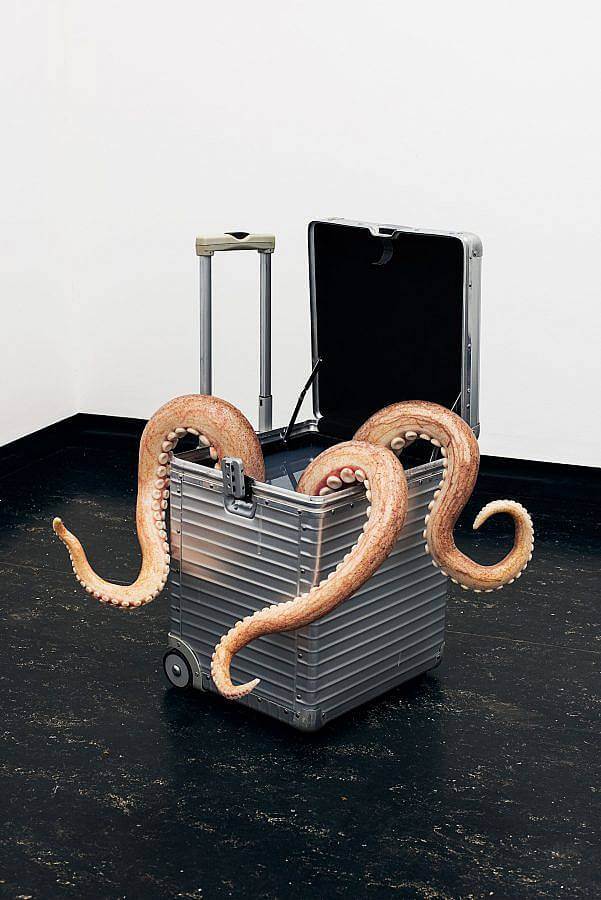 Do you find that the aesthetics of fantasy games (e.g. Magic, Warhammer etc.) has influenced your work? 
Absolutely! Not just the aesthetics of fantasy games but also the world building within them. Unlike Warhammer or Magic which builds worlds through hard world building. I feel like my work has developed and revealed a form of soft world building. Whether it be the tortoise or the Tudor bronze houses there is a sense that these surreal objects exist in the same universe. It reveals a small moment into their world but doesn't create a deep lore behind these moments. I have always been a massive dungeons and dragons fan and a big part of my childhood / teenage years consisted of painting Warhammer, collecting d&d figurines and playing World of Warcraft.
Can you talk about your curatorial practice and your experiences doing that?
I think my driving force behind curating group projects is to bring artists together who might not ever show together; Artists from different countries, etc. A curatorial project that comes to mind is 'All worlds of flat' a group show I organized in Melbourne. It brought together artists I align with, both from Melbourne and Poland and loosely talked about the ideas of a flat ontology. Each work although originally not intended to be about the philosophical concept, became shaped to have the potential to be read through this theoretical lens.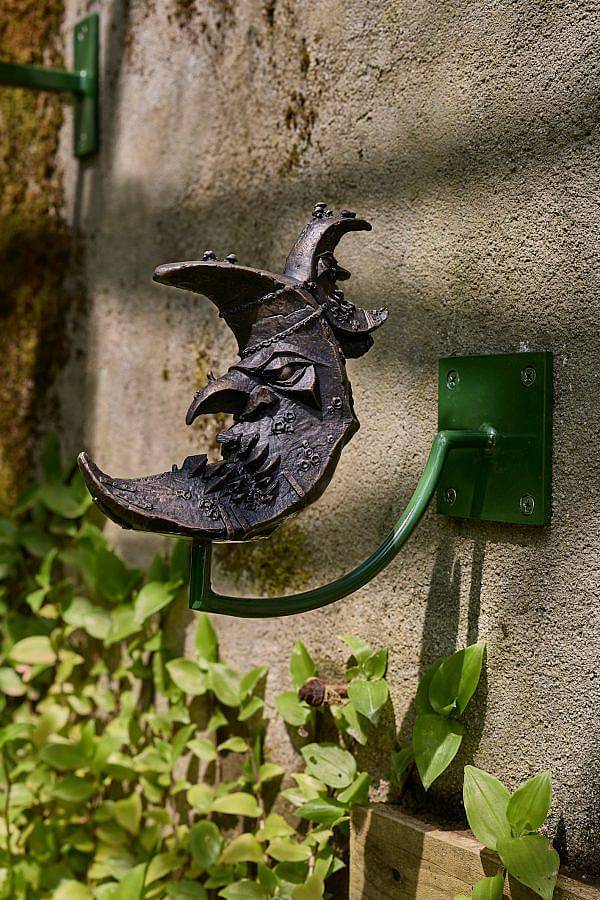 What's Greenhouse off-site?
Greenhouse Off-site is a project space I opened up during 2022. It is situated out in the suburban areas of Melbourne at the bottom of the Mount Dandenong ranges. It is situated at a 1880's Victorian house that I renovated throughout the Covid lockdown. When renovating the property I knew I wanted to do something with the greenhouse. Other than pick up a little bit of broken glass on the floor of the space, i left it fairly untouched. I let the fig tree and the other plants grow wild within. The site has this magical energy about it. In person as you walk down towards the green house there is a giant African oak tree that has a canopy that covers nearly half the backyard. When installing / viewing the space I really like how a path forms through people stepping over the weeds. The path created is different each time depending on where the work is set up. Our next show will be a group exhibition in March 2023. I plan to continue and expand on the idea and want to curate exhibitions in other off-site locations under the name of Greenhouse Off-site. I think as artists we need to adapt and think about how artwork can exist in other settings outside the safe confines of the white cube.
Do you have any upcoming projects that you can tell us about?
I always have a mix of different projects on the go in the studio and I am currently curating a group exhibition to be held at 'greenhouse-offsite' throughout March 2023.
Interview Conducted by Milo Christie